We know that once you step foot in a Disney Park, you're ready for the adventure of a lifetime!
But sometimes a few unexpected problem can put a bit of a wedge in your planning. On top of making sure you have everything handled for your hotel, tickets, Park Passes, and dining reservations, it's important to consider how you're going to get around Disney World. And if you choose to use Disney's free transportation, you may not be thinking of these issues that could shake up your upcoming vacation!
LOOOONG Skyliner Lines
Disney's Skyliner system can be an AWESOME tool when it comes to a ride from EPCOT to Disney's Hollywood Studios or around the designated Skyliner Resorts. However, we've recently seen some EXTREMELY long lines for this form of Disney Transportation.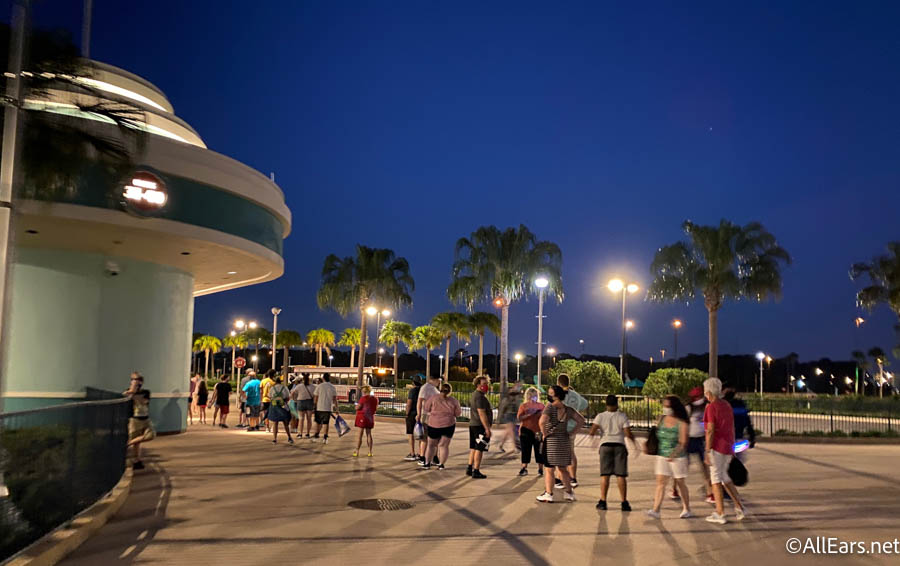 As guests exit the parks for the day or choose to travel at the busiest times, the queues may grow longer than you'd expect! We've even seen the line for the EPCOT Skyliner extend all the way back to the neighboring Disney's Beach Club Resort! PHEW!
We've heard that these long lines could range about thirty minutes, but they could actually be longer (depending on how fast the queue is moving and where you're at in the line).
The EPCOT Skyliner line extends all the way back to the Beach Club right now! It moves fast, though — Cast Member said the wait is at about 30 minutes. pic.twitter.com/tOAvloB6mo

— AllEars.Net (@AllEarsNet) March 4, 2021
If you plan on using the Skyliners, you may want to consider the time of day and the amount of crowds entering and exiting the parks.
The Bus Situation
Disney Buses have become a fan-favorite form of transportation in the parks, and it's no wonder why. They're free, convenient, AND they take you around the entire property (resorts, parks, Disney Springs, the whole shabang!). But there are a couple of issues that may actually make your wait for those Disney Buses EXTRA long.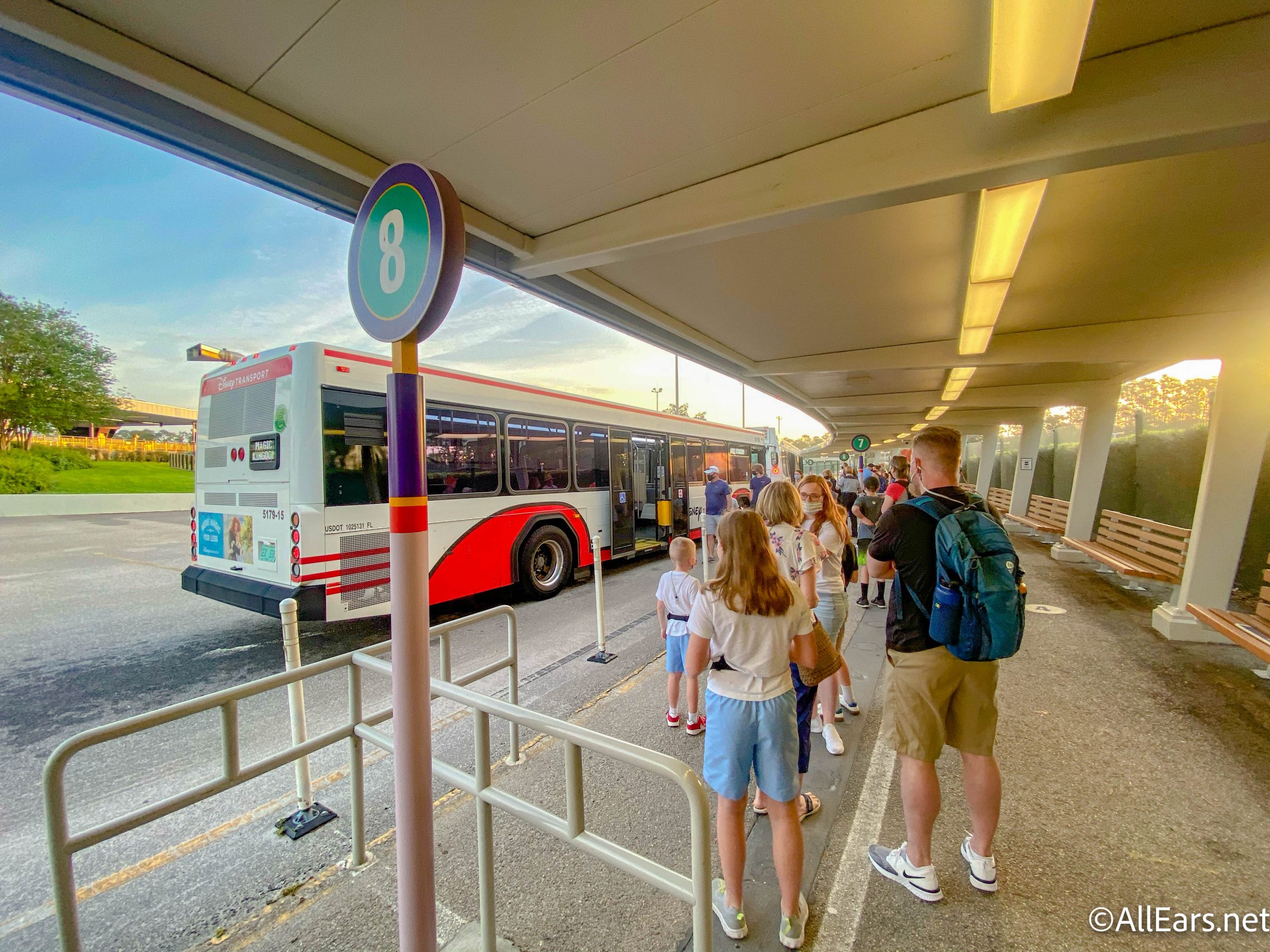 Even with the capacity measures, Disney does have a continual flow of buses that arrive to take guests to their destinations. Yet, the resort buses can be the biggest downfall if you're staying at a hotel that includes other resorts in its pick-up or drop-off route (like the All-Star Resorts) or has an internal bus line.
If you aren't familiar with internal bus lines, that means your bus will need to stop at the multiple other stops within your resort before it leaves that property. So, in places like Disney's Caribbean Beach Resort, there are seven stops before you actually leave the hotel to head to the parks! That means the waiting around as the bus starts and stops over and over again could add fifteen minutes or more to your wait or trip on the bus.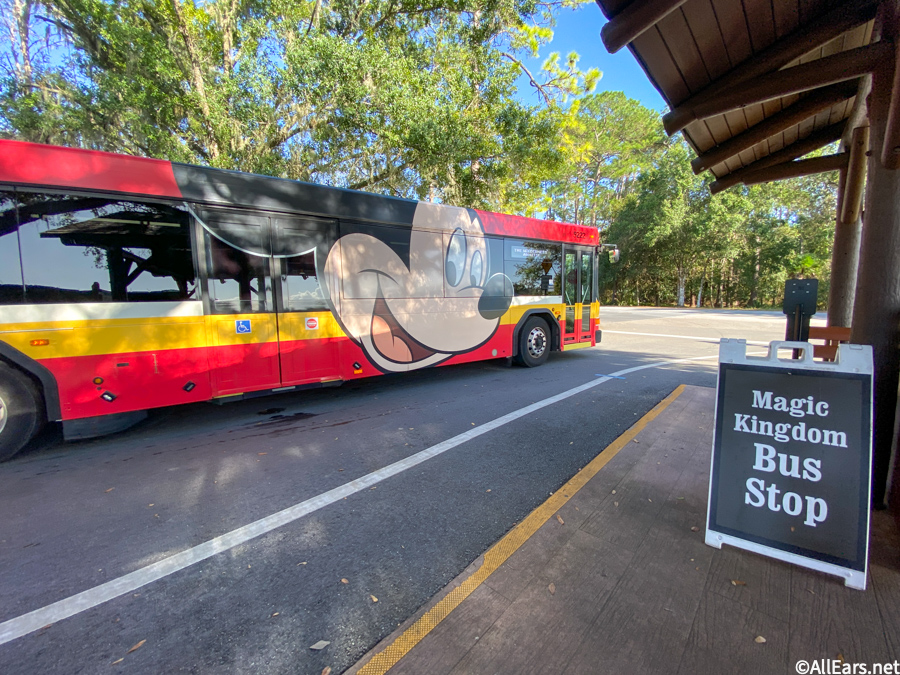 If you plan on using the buses more frequently, you may want to consider booking a stay at a resort where it's only one bus stop per that hotel. But, if you just REALLY love a resort that has an internal bus line, you can always request that your room is possibly placed at the last bus stop before your hotel's exit.
Leave Some Room, Folks!
Although Disney is enforcing its distancing measures in the parks and on transportation, it's also important for guests to abide by these rules to make everyone's vacations magical. That means if there are markings on the seats blocking off the areas, please be sure to avoid sitting in those areas.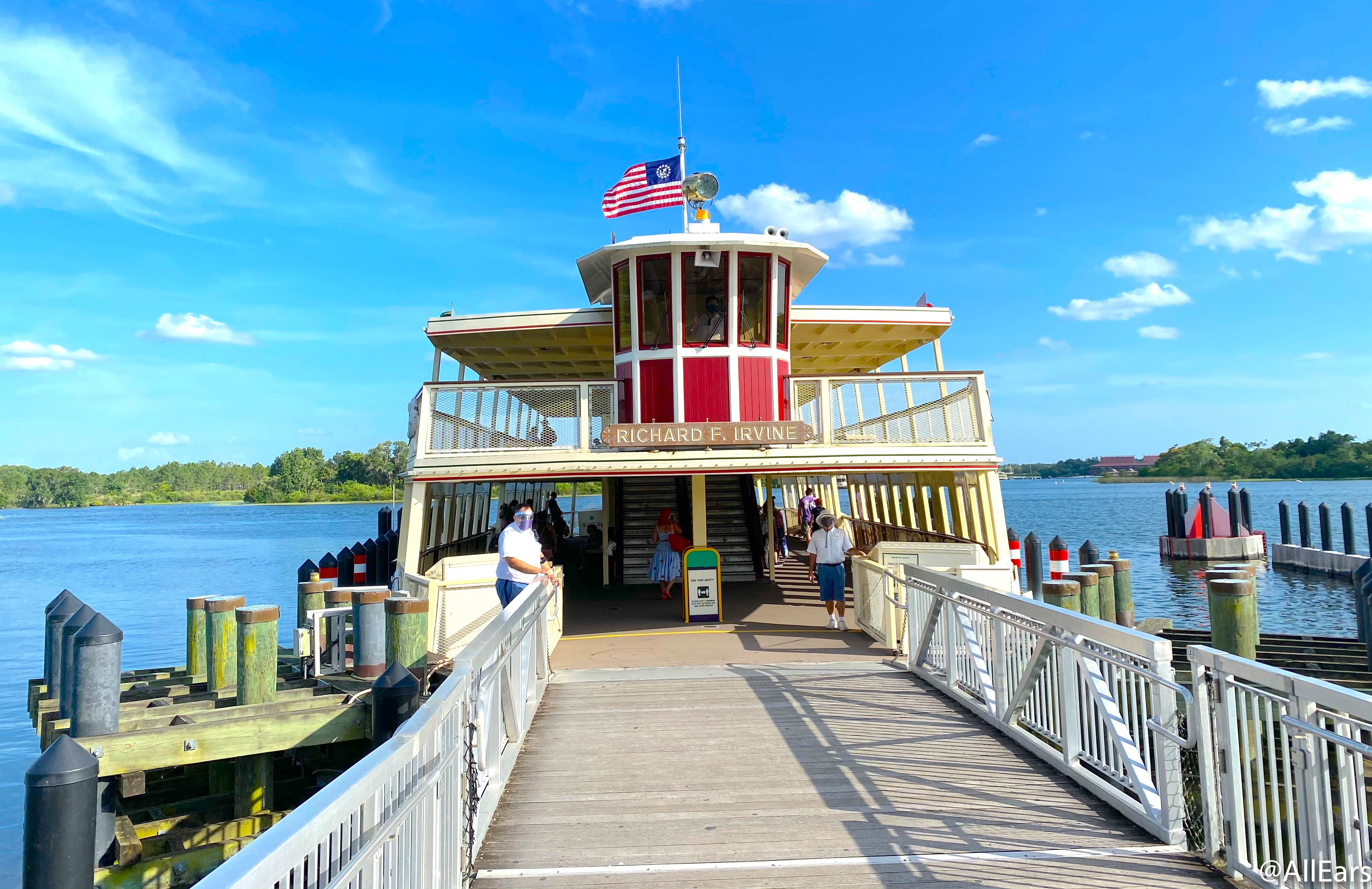 This can especially be an issue on the ferry boats were people are freely able to find seating on their own. Instead of sitting next to someone in a clearly marked off spot, maybe you can stand near the railing to admire the breeze and the Seven Seas Lagoon instead!
Lower Capacity
Gone are the days where you used to be smooshed into a Monorail or bus with a bunch of other guests! Instead, Disney has completely changed its transportation to accommodate social distancing with lower capacity. Less people are being loaded onto Monorails and buses, and only singular parties will be placed in the Skyliner gondolas.
Keep in mind that limited capacity could mean that waits may be a bit longer than usual. And if you have a bigger party, your group may need to be split up in order to abide by these limitations.
Timing's Important
Park hours may see changes as Disney extends them for peak times of the year or Early Theme Park Entry is hosted in your park of choice. Timing is SUPER important when it comes to your trip, especially if you plan on heading to the parks for rope drop. Depending on your plans for the day, you may not want to just waltz into the park in the early afternoon thinking you'll get on your favorite rides.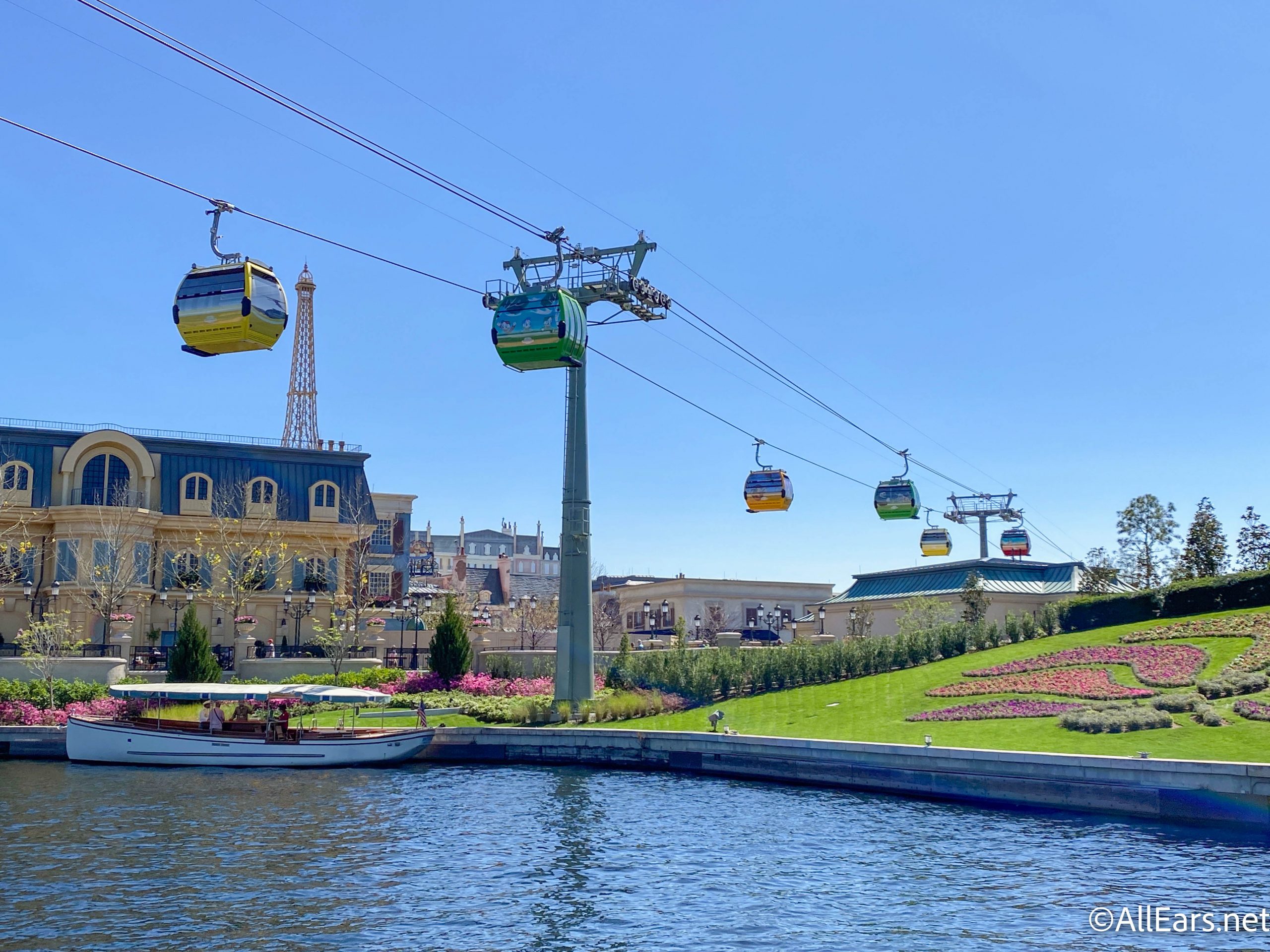 The parks also get an influx of people right as Park Hopping begins at 2 PM. You'll want to keep an eye on the clock as you make your way through Disney World. Plus, we recommend checking the park hours ahead of booking your starting Disney Park Pass for the day, so you know exactly when the parks open and close.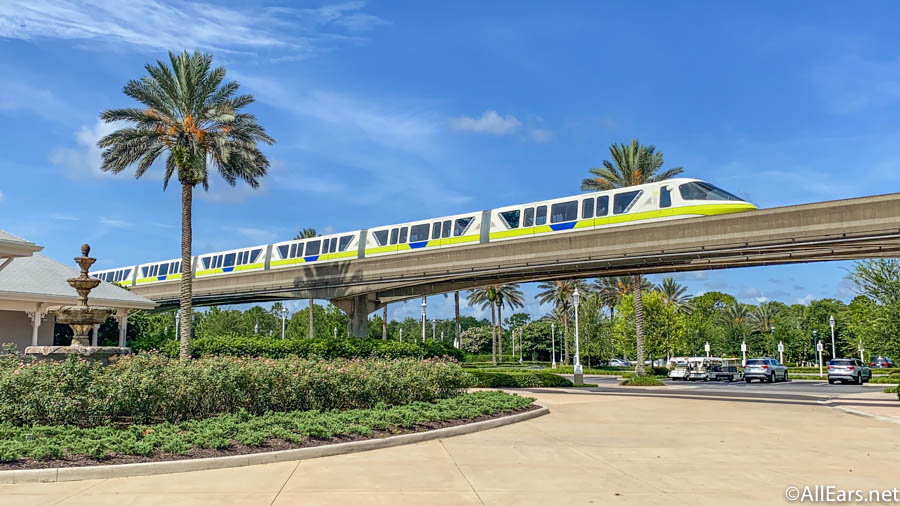 We know that there's so much to consider when you're heading to the parks already. But, if you take these potential problems into account before your trip, it could save you time and energy. As we continue to make our way around Disney World as it kicks off its 50th anniversary, we'll be sure to update you on the biggest changes you need to know before your next Disney vacation!
What are transportation tips and tricks you've learned from your trips? Let us know in the comments below!