Disney World's crowds are already stretching out over the next few months as the summer's Park Pass reservations have begun to fill up already!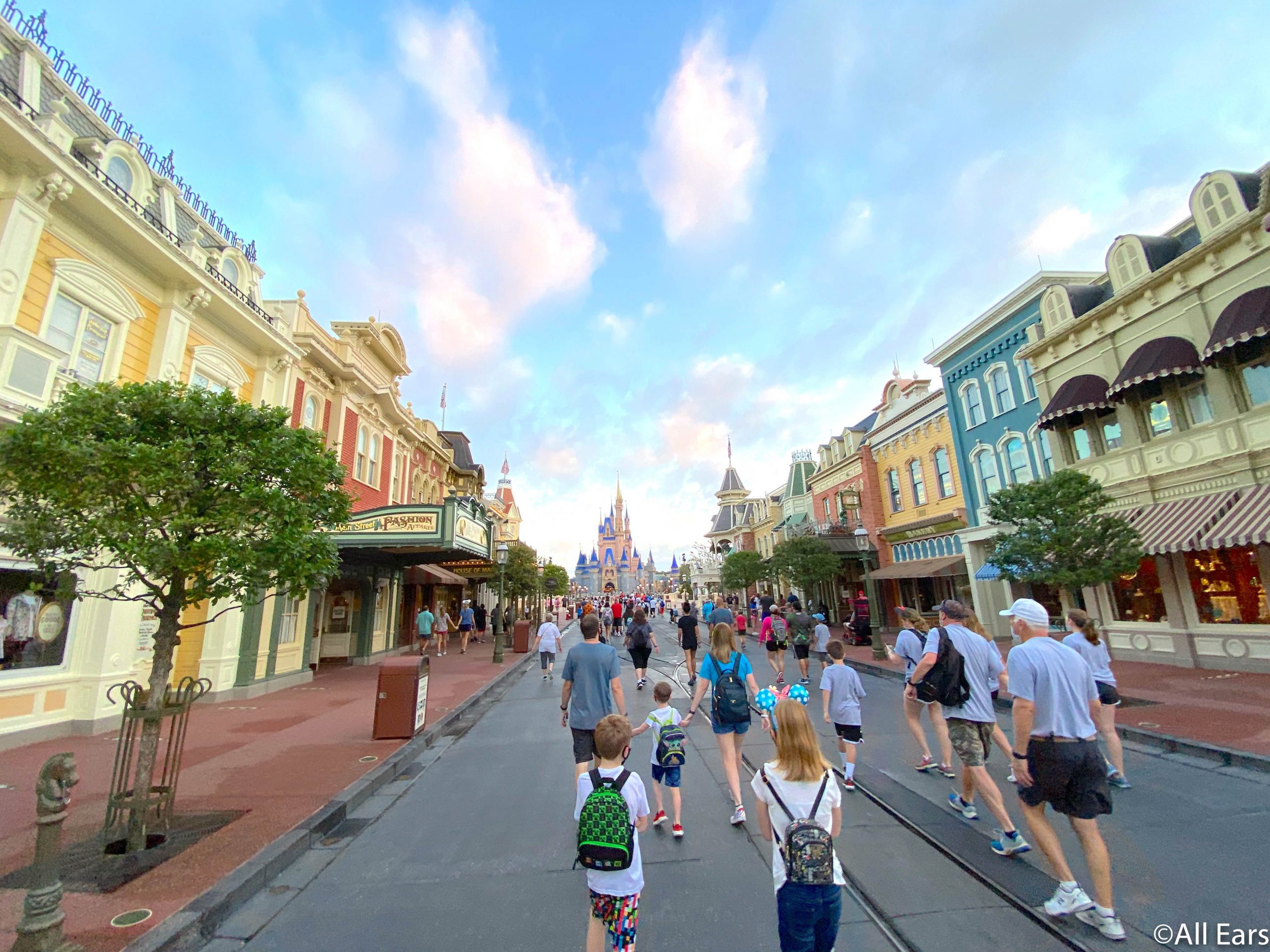 As the parks continue to hit capacity on certain days, Disney World hasn't always looked like we expected it to recently. And, we saw another surprise today that you need to know about before your next Disney vacation!
Park Hopping hours begin at 2PM in Disney World, which means guests are able to head to a second park AFTER visiting the original park they made a Disney Park Pass reservation for that day. As we made our way to our next park of the day, we exited EPCOT to hop on the Disney Skyliner.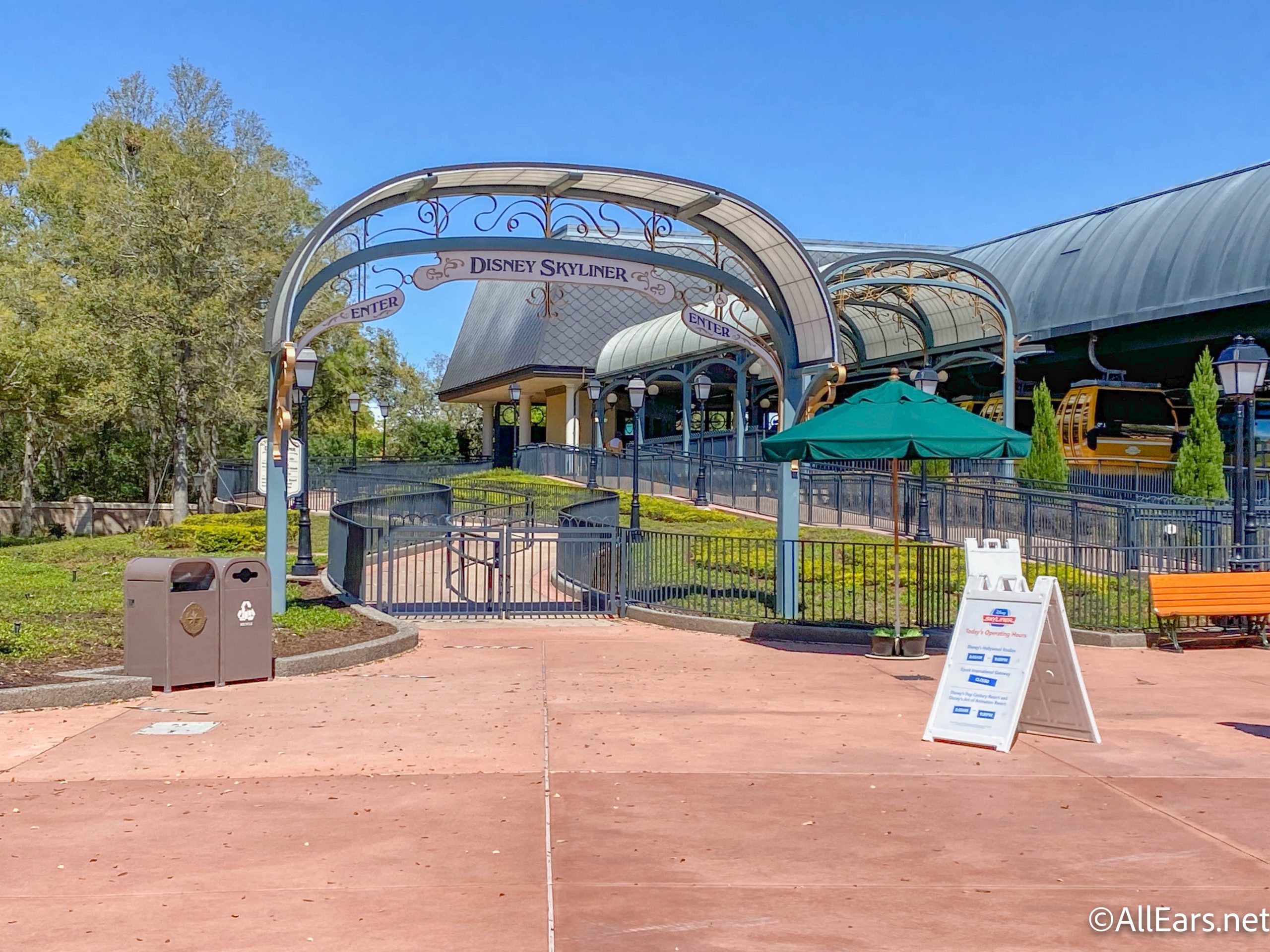 And, on our way, we noticed one of the longest lines we had seen all day! Guests who were park hopping into EPCOT for the afternoon were placed in a line that wrapped around the area where the Skyliner dropped them off.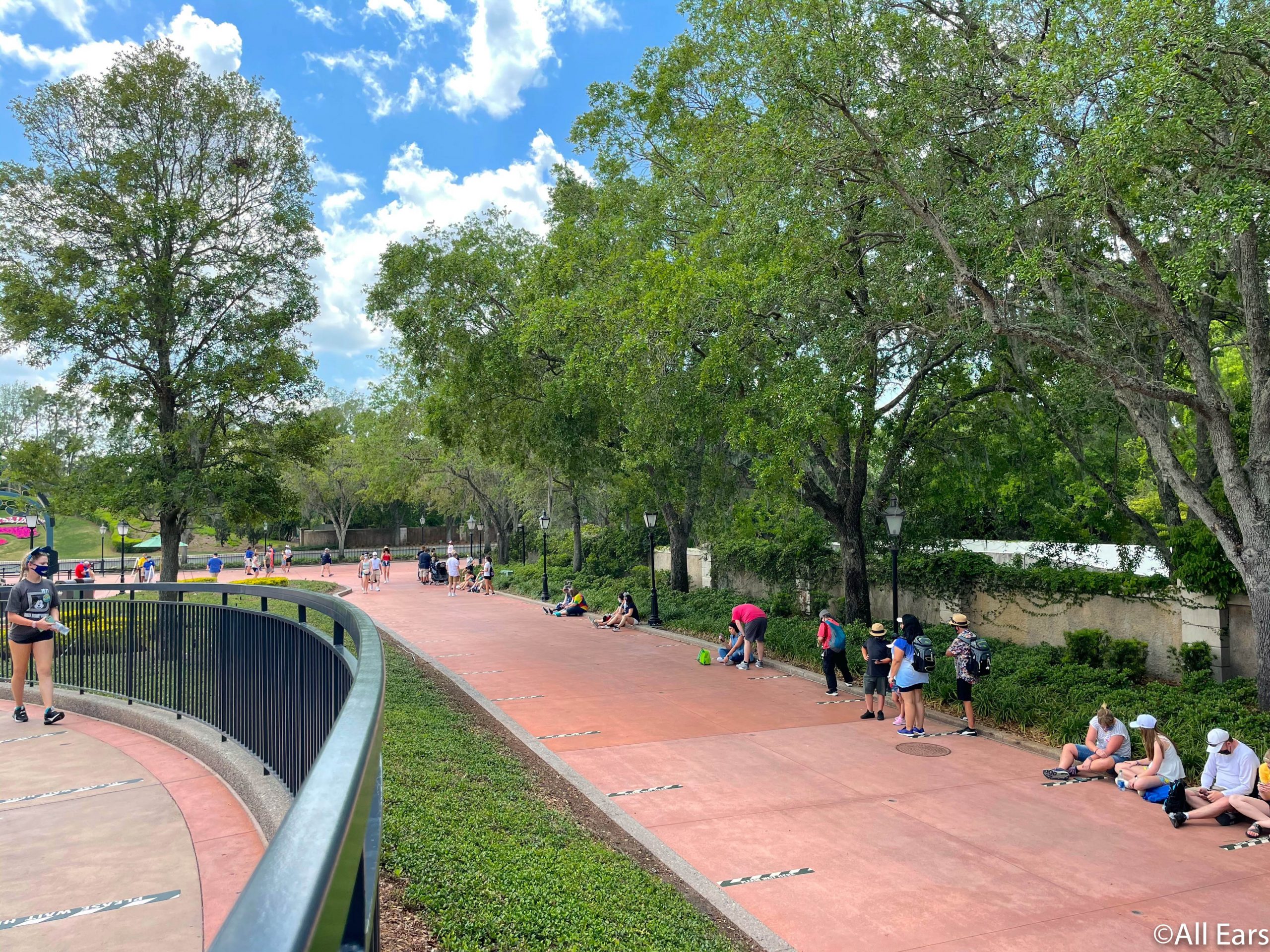 When we saw these groups waiting outside the park, it was just about 10 minutes before 2PM.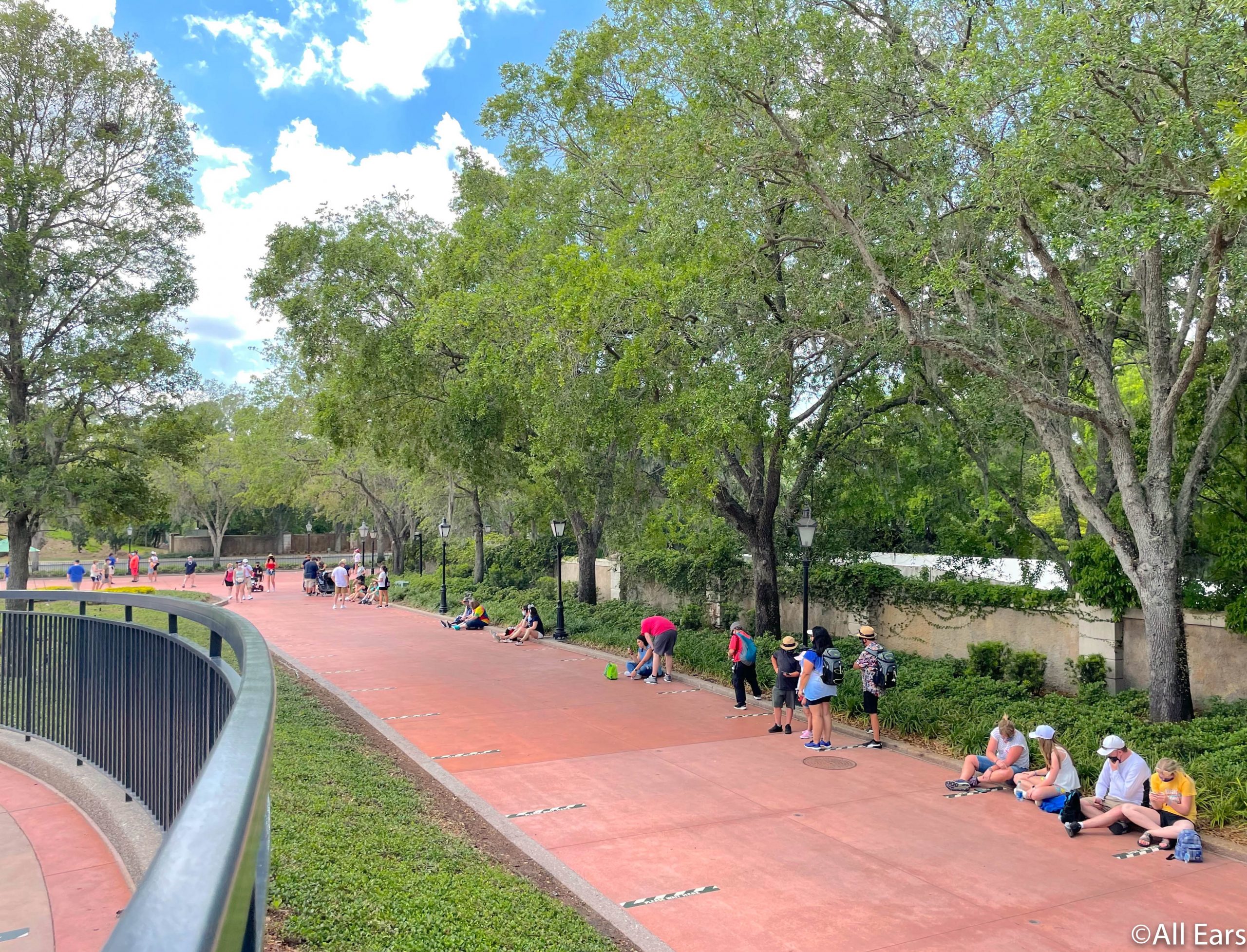 So, if you plan on park hopping to Disney World (especially during a busy day), you might want to note that you could encounter quite a line when you arrive. That means you probably don't want to make that dining reservation near 2PM when park hopping begins, as you might be delayed entering the park!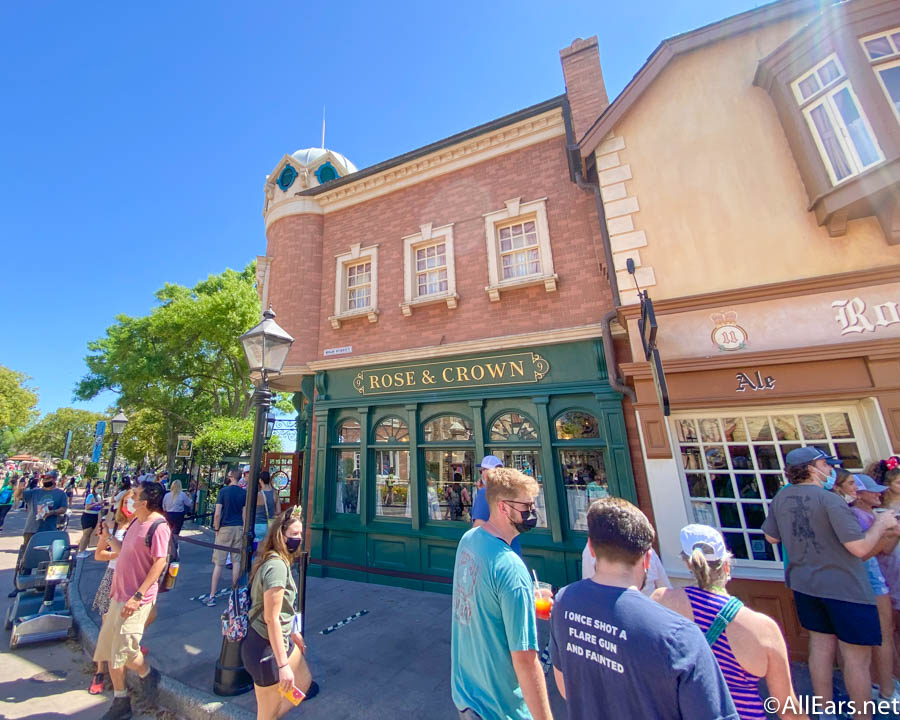 As we continue visiting the parks, we'll be sure to update you on everything you need to know before your next Disney vacation. Stay tuned to AllEars for the latest Disney news!
Do you have plans to go to Disney World soon? Let us know in the comments below!