Disney World offers some great transportation options when it comes to staying on property. From land to sea (well, lagoons, lakes, and rivers) to sky, there's a transpo option everywhere you are that will get you everywhere you want to be.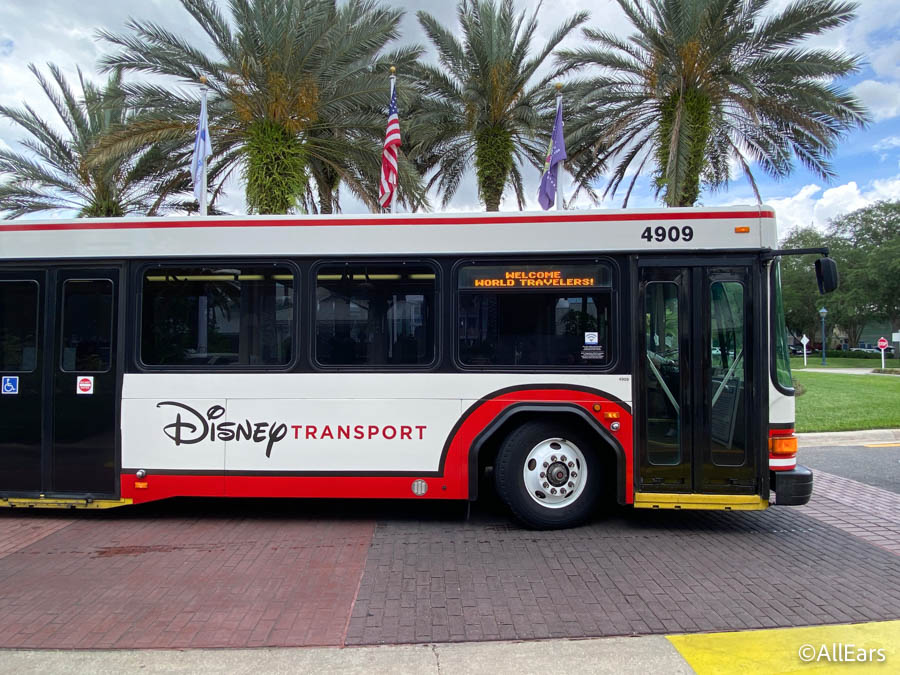 But what happens when those systems of transportation don't work as well as you expected?
Here are all the transportation problems you probably haven't thought of — but you should definitely plan for ahead of time.
Lines and More Lines
Lines can be expected at Disney World, but at the end of the night especially, you can generally plan on a long wait to get on the bus, Monorail, ferry, or Skyliner. Everyone is tired and cranky, and no one wants to have to wait AGAIN just to get home.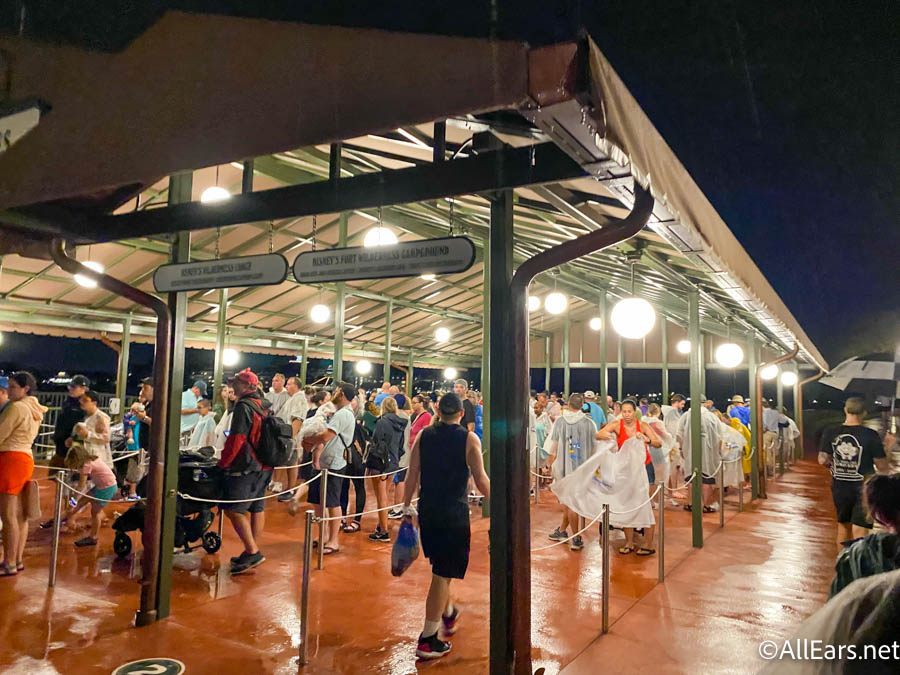 If a wait like that really bothers you, you might want to plan on leaving the parks earlier or, if that's not an option, ordering a rideshare or booking a resort within walking distance of a park are good options that let you skip the long wait.
So Many People
If you're not a people person, you probably want to plan to avoid taking transportation during peak times, which are usually early mornings and evenings around park opening and closing times.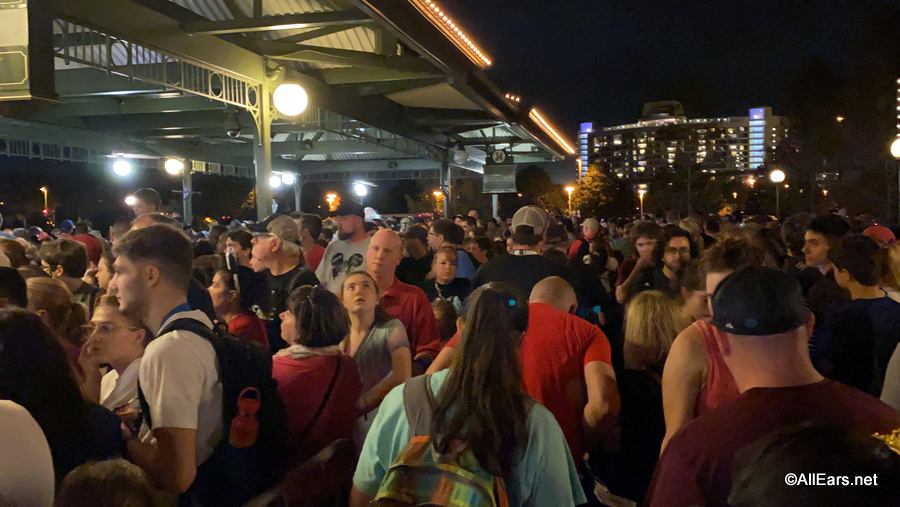 When crowds are big, like after fireworks, Disney will generally pack transportation with as many people as safely allowed, which can feel like a lot. You might end up standing on a bus, trying to hold on, while also avoiding falling into the lap of a stranger.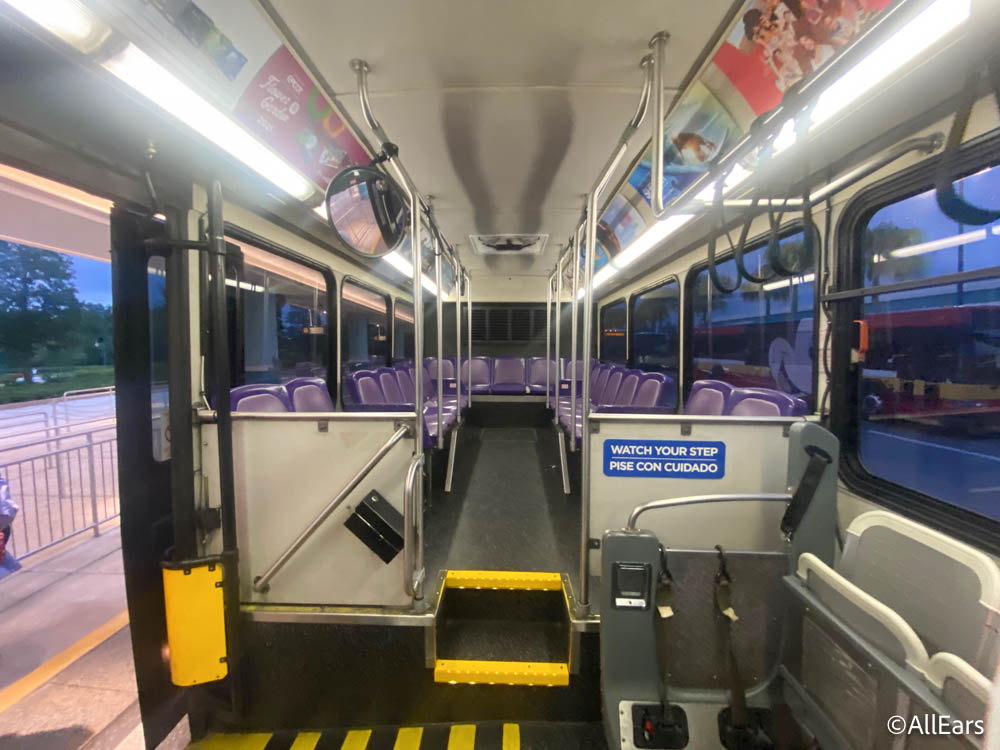 During peak times or if you have a small party, you may be sat in the Skyliner with strangers. The maximum Skyliner capacity is 10 people, which can feel like a lot packed into that small space. And if you're an introvert, it can feel a bit like torture as you soar silently above Disney World.
Should you make small talk? Whisper to your group? Is there Skyliner etiquette we don't know about? So much awkward silence. Think about this problem in advance so you have a game plan.
Broken Down
Like rides at Disney World, sometimes transportation systems go down. And when one system goes down, everyone has to rush to an alternate form of transportation, which leads to — you guessed it — more lines.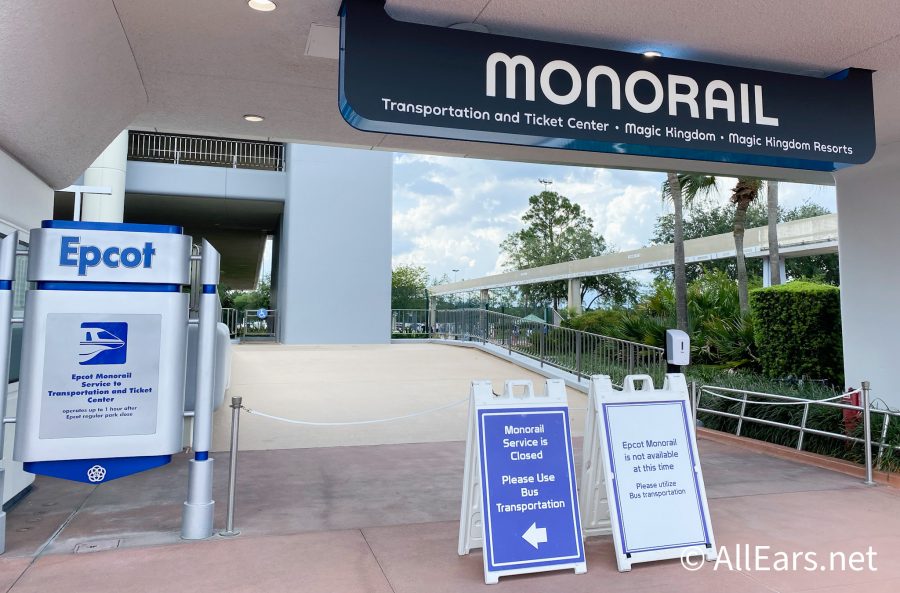 Or worse, you're traveling when it breaks down, and then you're temporarily trapped on the Monorail or Skyliner waiting helplessly and hoping for things to move along. Build extra time into any Disney World commute just in case. And if you know the feeling of tight (or high-wire) spaces could create unrest, plan for that, too.
Bus Routes/Commute Times
Disney buses usually stop at each bus stop approximately every 20 minutes. Many Disney World buses have multiple stops at either the same hotel or even multiple hotels, which means your commute may not be as fast as you thought it would be. The All Star Resorts' buses, for example, stop at all three All Stars locations — Movies, Music, and Sports.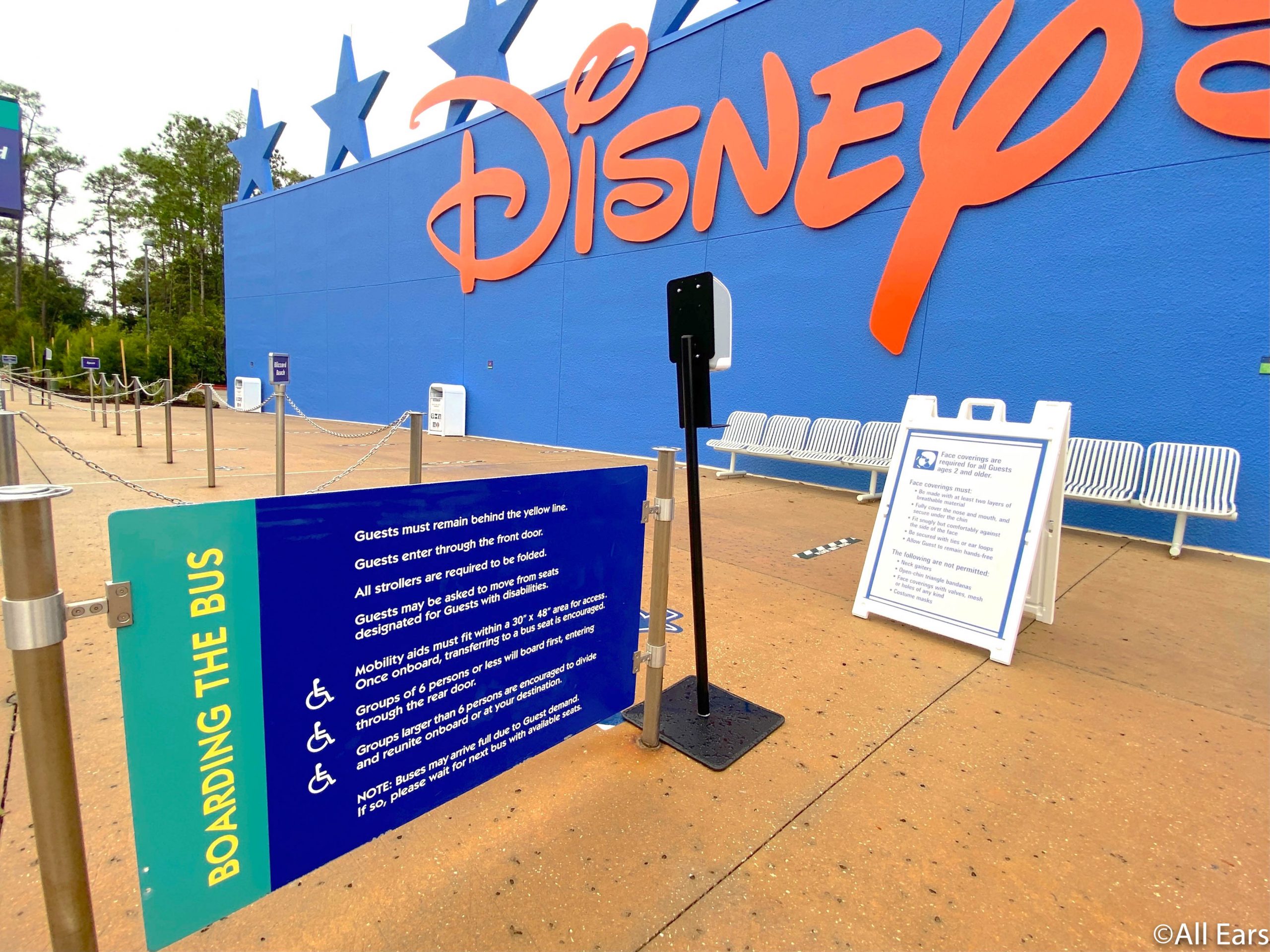 Some Resorts have several bus stops before even leaving the resort! Internal bus loops can be found at Caribbean Beach, Coronado Springs, Port Orleans — Riverside, and Fort Wilderness. Essentially, not all Disney World buses take guests directly from Point A to Point B, so you might want to build a buffer of time into your commute before you know exactly where your hotel's bus stops.
And some forms of transportation, like the Friendship boats between EPCOT, Disney's Hollywood Studios, and EPCOT-area Resorts, can take WAY longer than you'd expect with all the stops in between. You're looking at around 30 minutes from Hollywood Studios to EPCOT (or vice versa)! For context, to walk from EPCOT to Hollywood Studios takes around 20 minutes.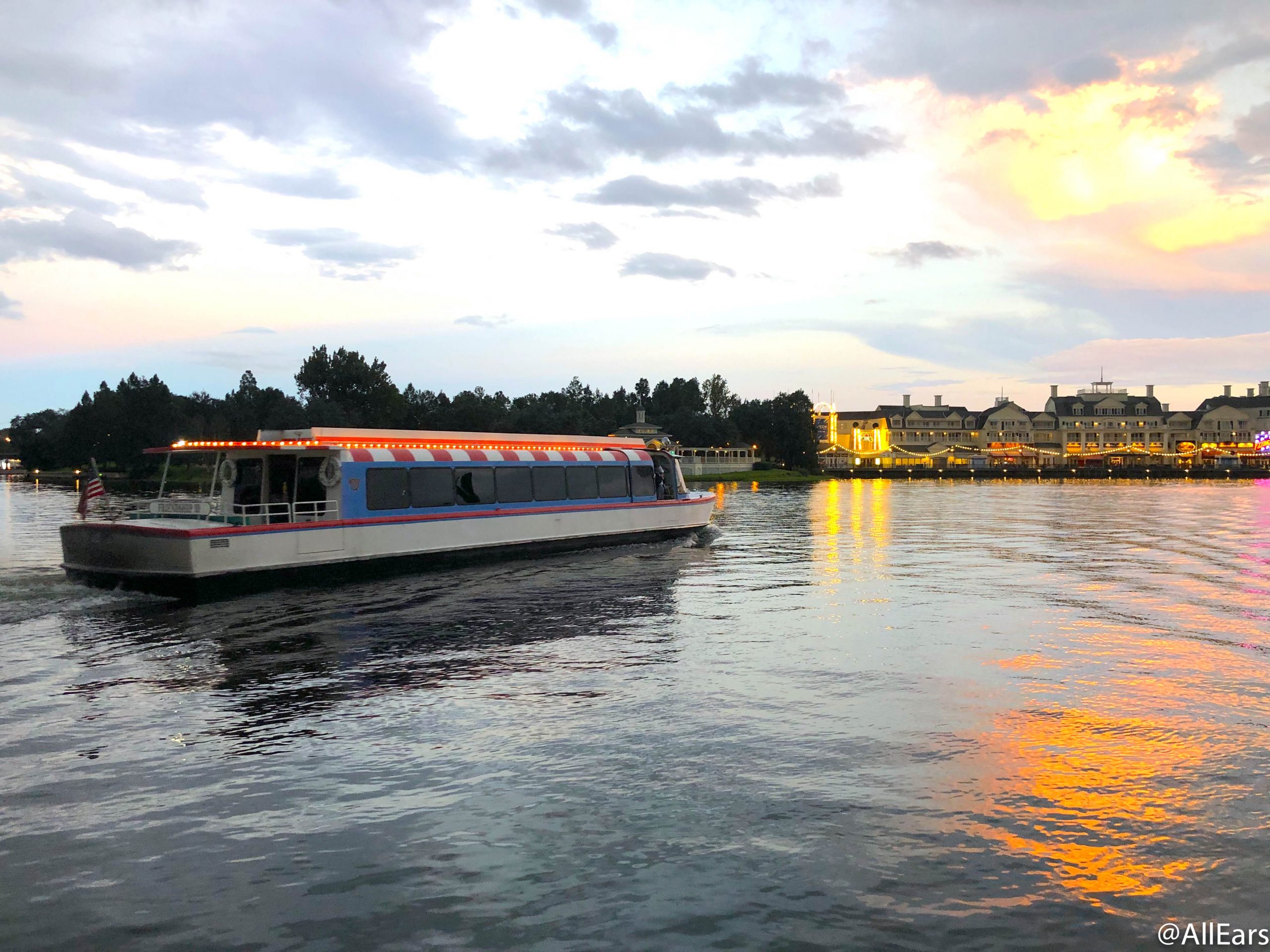 Don't make the mistake of assuming your commute will always be short! You can check with Disney for times before you choose which form of transportation to use.
Some Transportation Can Be Scary
If you have a fear of heights or falling or maybe even claustrophobia, the Skyliner might not be the right choice for you. Considering the Skyliner can reach heights of up to 60 feet, it's not for anyone who values having their feet on the ground.
While the Skyliner does offer quick transportation between Hollywood Studios, EPCOT, and a few Disney hotels, it's not always the best choice for everyone. There's also been a few incidents of the Skyliner gondolas crashing and guests stuck in their gondolas for some time, so keep that in mind if that sounds like your version of a Disney nightmare.
Weather
Florida is basically synonymous with stormy weather, and when lightning is present, guests cannot ride any boats or the Skyliner. If you're on the Skyliner when lightning occurs, you will possibly be evacuated at the next Skyliner stop and transferred to a bus for your final destination.
Transfers like this can take quite a bit of time as Disney ushers guests to their new transportation options, so if you see a storm in the weather forecast, you might want to take the bus instead of the Skyliner.
Unavailable Transportation
Make sure to double check that the transportation you're relying on is going to be available when you plan on using it. For example, during stormy weather, the Skyliner could be closed for a while. Sometimes, technical issues will shut down the Monorail. Transportation can be closed for refurbishment, too.
When you're at Disney World, it's not a mistake to plan for the unexpected.  Be sure to build in time before you know more about your transportation options, and plan to be flexible if issues arise. Keep reading All Ears for more Disney World tips and tricks!
What's your favorite transportation tip? Let us know in the comments!
Join the AllEars.net Newsletter to stay on top of ALL the breaking Disney News! You'll also get access to AllEars tips, reviews, trivia, and MORE! Click here to Subscribe!