Disney World has recently made some BIG changes. Masks will be optional starting June 15th, social distancing is being reduced, temperature checks have been phased out, and capacity is increasing!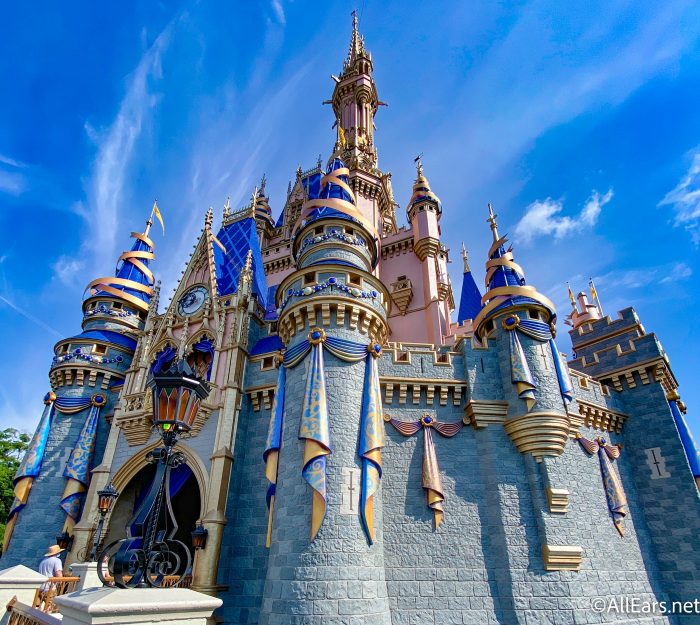 Disney has not specified to what level capacity is being increased too, but it appears capacity will continue to be somewhat limited for a period of time. What will it take for Disney to go to 100%, full, pre-pandemic capacity levels? We're taking a look at some factors and breaking it all down here.
Capacity
Previously, capacity at Disney World's theme parks was capped at 35%. Disney has recently indicated that they are increasing capacity. This makes sense as Disney has recently announced they will be gradually reducing physical distancing. With physical distancing reduced, Disney can fit more individuals in the same space at the same time, allowing for more people to be in the parks.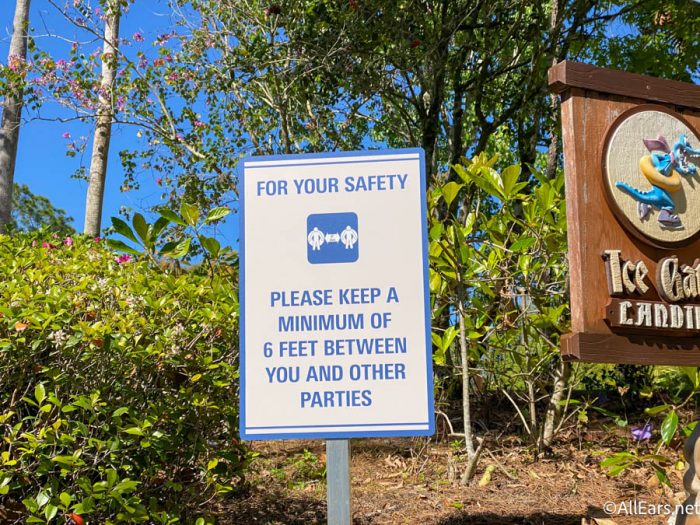 But, it appears, based on what we understand, that while capacity is being increased, it will still be limited in some fashion. Disney has not indicated that they will be releasing ALL capacity restraints or restrictions, but instead that they will be "increasing" capacity.
Disney World's Park Pass system also continues to be in play. The system was originally introduced last year when the parks reopened to help manage park capacity. The fact that the system is still being used seems to indicate that capacity continues to be limited. Several hotels, rides, restaurants, and shows are also still closed, providing less options and locations for guests to visit, which in theory should also result in some limitations on capacity.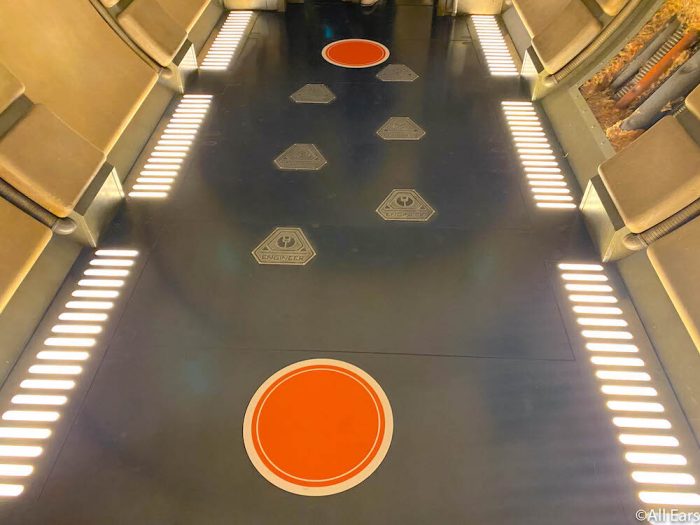 So, what will it take for Disney to get rid of all capacity limitations (other than those naturally set by the amount of people that can actually fit in the park)? Here's what we think.
COVID-19 Vaccinations and Case Rates
Disney's CEO Bob Chapek previously shared that the capacity in the parks, and Disney's ability to increase capacity, will generally be determined by the rate of vaccinations in the public.
Many individuals are now eligible to receive the vaccine, including children of certain ages. According to the CDC, about 47.3% of the United States population has received 1 dose of the COVID-19 vaccine as of May 17th, and around 37% are fully vaccinated.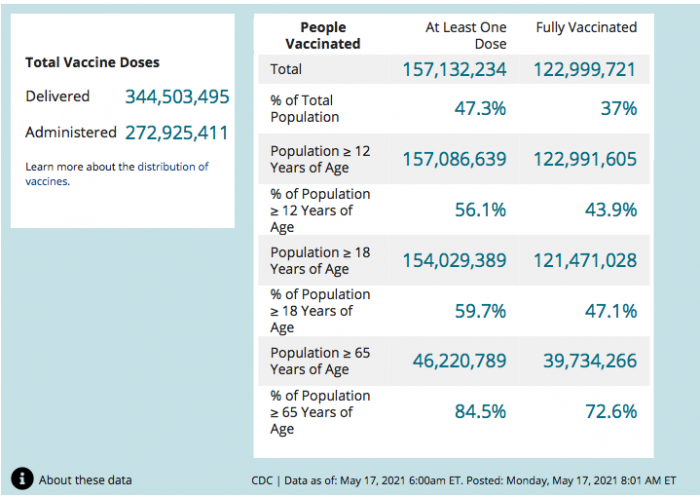 Is that enough for Disney World to increase their capacity to 100% pre-pandemic levels? It's unclear. Disney may be waiting for more people to be vaccinated in the U.S. , perhaps in percentages that are at or closer to "herd immunity" levels.
Many of those who visit Disney World are also families with children, including children younger than 12. Since many kids are still not eligible to receive the vaccine, Disney may be waiting until more children of younger ages can get the vaccine before further increasing capacity.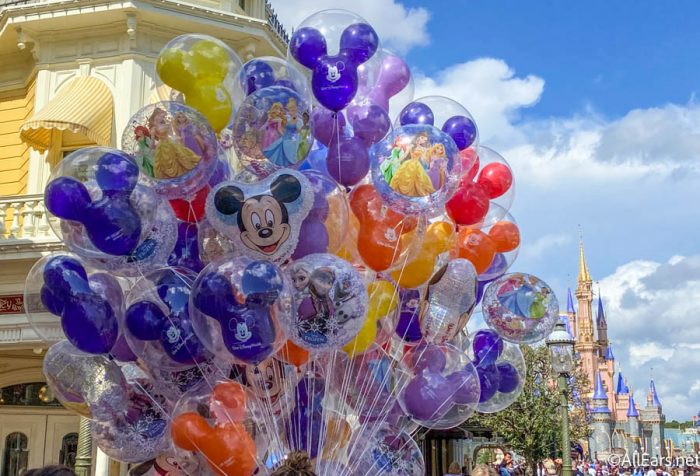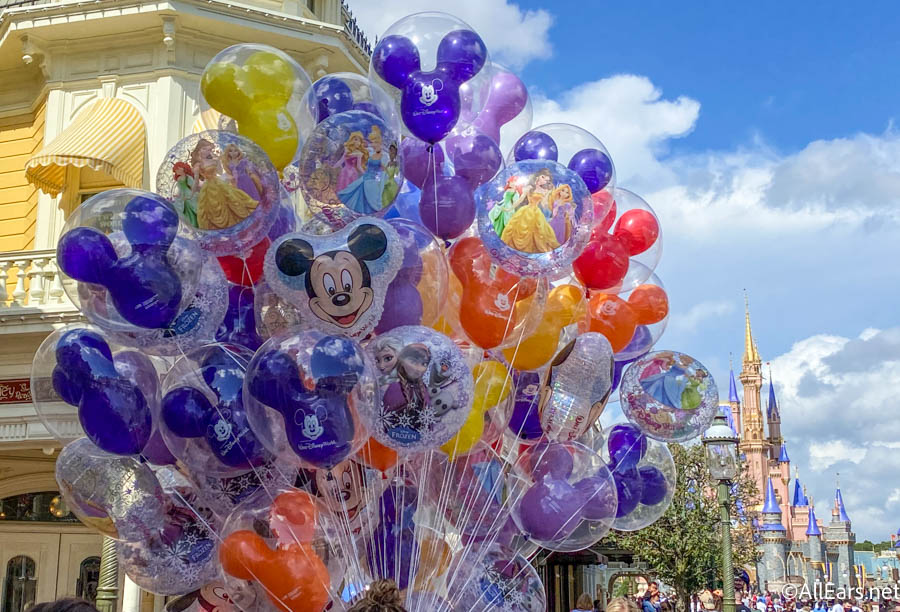 In terms of COVID-19 cases, thousands of new cases continue to be reported in the U.S., according to the CDC, but the number of cases has been going down at least during recent days. Is that enough for Disney to go back to pre-pandemic capacity levels? It's unclear.
Disney hasn't shared what specific levels they're looking for in order to further increase capacity, but it seems likely that if case rates continue to decrease, vaccination rates increase, and vaccines become available to more of the population (particularly those who are younger) Disney may be encouraged to further increase capacity.
Government Regulations
Not too long ago, we took a look at the COVID-19 regulations in Orange County, Florida and whether the Orlando theme parks could increase capacity under the County's COVID-19 rules. Orange County Mayor Jerry Demings held a press conference where it was announced that the county would begin a three-phased approach to loosen its face mask and physical distancing guidelines.
Under phase 1, physical distancing was reduced from 6 feet to 3 feet. Demings indicated that change would allow theme parks to increase their capacities.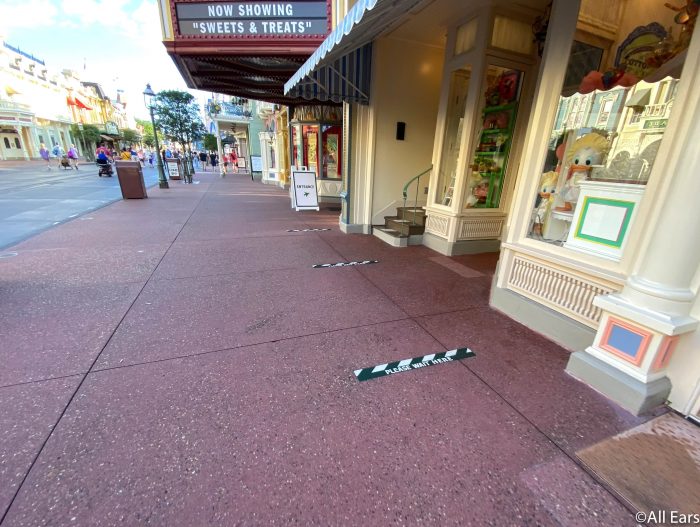 Orange County is now in phase 3, where masks are no longer required. All of Orange County's COVID-19 regulations that were created by emergency order (including, to our understanding, the regulations discussed above) have, however, essentially been rendered unenforceable by the Florida governor's recent executive order. Specifically, the Governor's executive order suspended all local government restrictions related to COVID-19 created by emergency order.
You may be wondering why Orange County's phased plan matters then. In a previous press conference Mayor Demings said he spoke to the theme parks and they said they'd generally follow the guidelines that Orange County has set up, despite the Governor's executive order.
Social Distancing
Another thing that might impact Disney's decisions regarding capacity could be their regulations and thoughts surrounding social distancing. Previously, one study indicated that 3 feet of physical distancing wearing a face covering is more effective at reducing exposure to aerosol and droplets than staying 6 feet without a covering.
Disney has announced that masks are no longer required AND social distancing is being reduced in certain locations.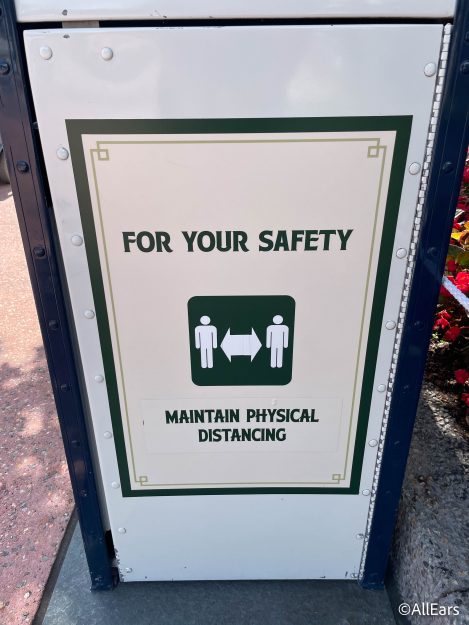 Disney has not shared if that reduction will be specifically to 3 feet or another amount. Still, it seems that 3 feet will likely be the minimum required in many locations as that is what other theme parks have reduced their distancing to and what is currently the standard in Phase 2 in Orange County.
If more research indicates that social distancing may be safely reduced to a lower level, or if more individuals get vaccinated (which would then potentially cause Disney to feel that they may safely reduce social distancing further), that could impact capacity levels.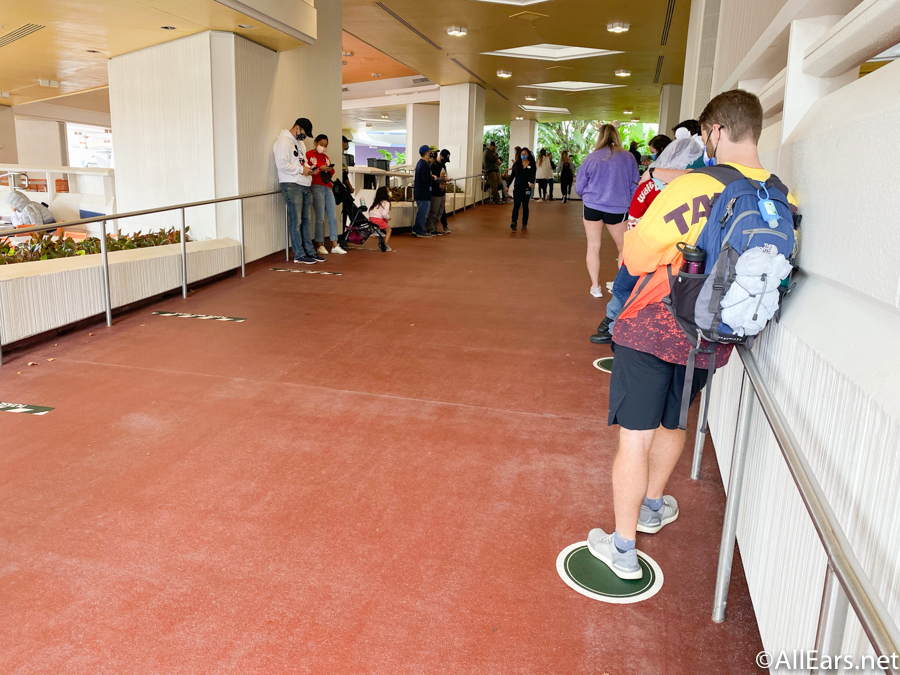 Essentially, it's likely won't get back to pre-pandemic capacity levels until Disney feels that it can safely place more people into shows, buses, and more with less/no social distancing.
Reopening More Experiences
If more people are allowed to enter the parks, those people will need places to go. If Disney does not reopen more shows, rides, restaurants, etc. the existing lines will stretch out incredibly far (as they've already started to do).
If Disney can reopen more restaurants, hotels, rides, and shows, then they may feel as though they are able to safely increase capacity.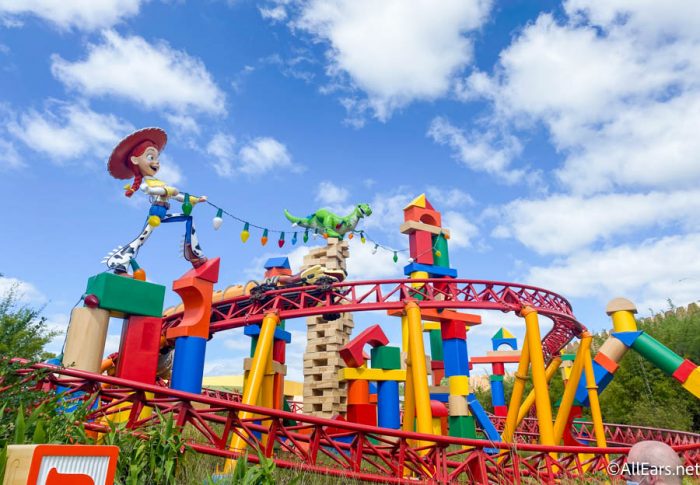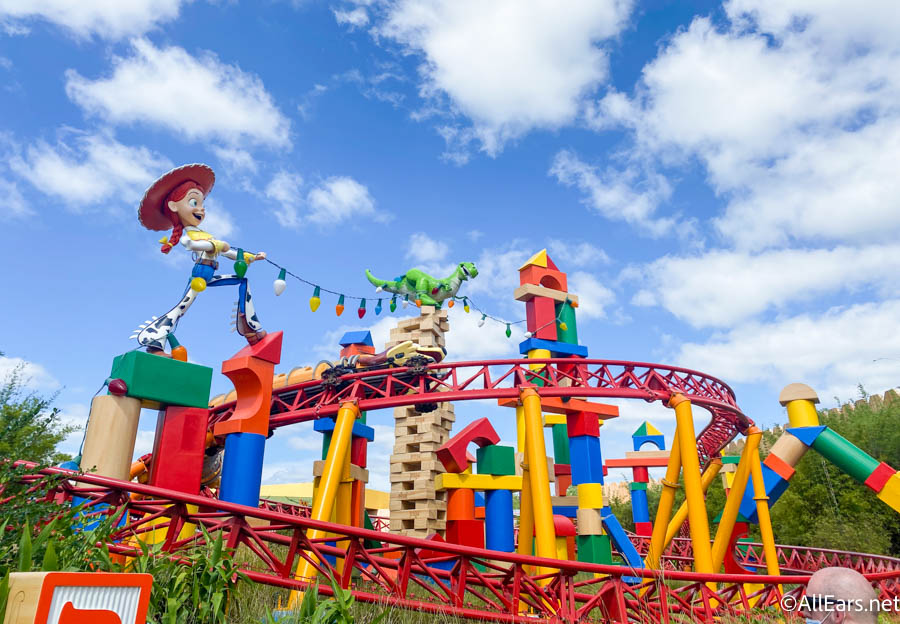 We are starting to see signs of that happening already. Restaurants like Cape May Cafe and Tusker House are set to reopen soon. More hotels are scheduled to reopen this summer. And Festival of the Lion King recently reopened in a modified form.
But, many shows, restaurants, entertainment offerings, and more are still closed. The question then becomes — how many more of these things need to reopen in order for Disney World to be at a place where they can go back to full capacity?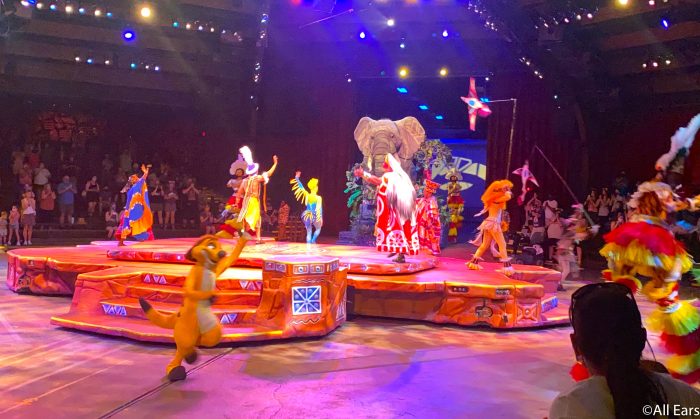 Again, it's not entirely clear. Some rides/experiences are sometimes closed seasonally, and yet the parks can be at high levels of capacity. It's not as though every single offering that is currently closed or unavailable needs to reopen in order for Disney World to get to pre-pandemic crowd levels.
But, more spots will likely need to reopen to get Disney World close to those larger capacity levels to ensure that guests can be distributed safely throughout the park and not all be caught in one crowded area.
Wait and See
And finally, Disney might not go back to pre-pandemic capacity levels for a while as they implement the new measures they've already announced and see how those play out. They may also be waiting to see how other theme parks respond and make changes to their own parks, so they can observe how those changes play out.
All in all, Disney hasn't shared their master plan in terms of when pre-pandemic capacity levels could be seen in the parks again. But, as the situation with COVID-19 continues to develop, we expect we'll learn more and Disney will continue to make more changes as they see fit.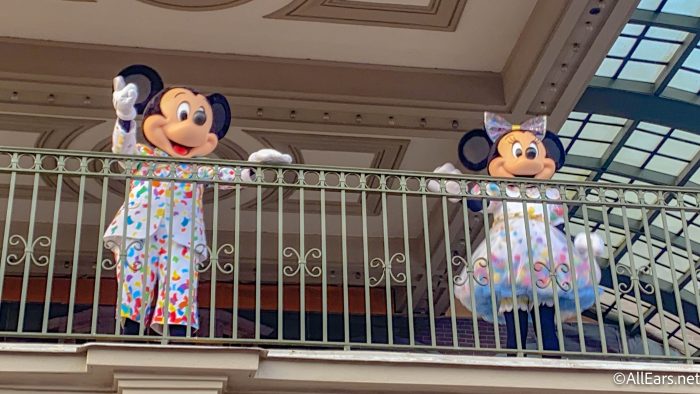 We'll keep an eye out for more details and let you know what we find!
Join the AllEars.net Newsletter to stay on top of ALL the breaking Disney News! You'll also get access to AllEars tips, reviews, trivia, and MORE! Click here to Subscribe!

What do you think it will take for Disney World to go to full capacity? Tell us in the comments.