The wind of change has blown into Disney World, and this week has brought BIG news!
Now that the COVID-19 vaccine has become available to all adults, while also currently in the process of being administered to those under 16, health and safety regulations are receiving modifications. Disney World itself has relaxed some mask guidelines, where guests are no longer required to wear masks in outdoor locations.
In response to the updates we've seen with strict health and safety regulations, Disney World announced they would no longer be requiring temperature checks for guests upon entry to the parks, resorts, and Disney Springs beginning May 16, 2021.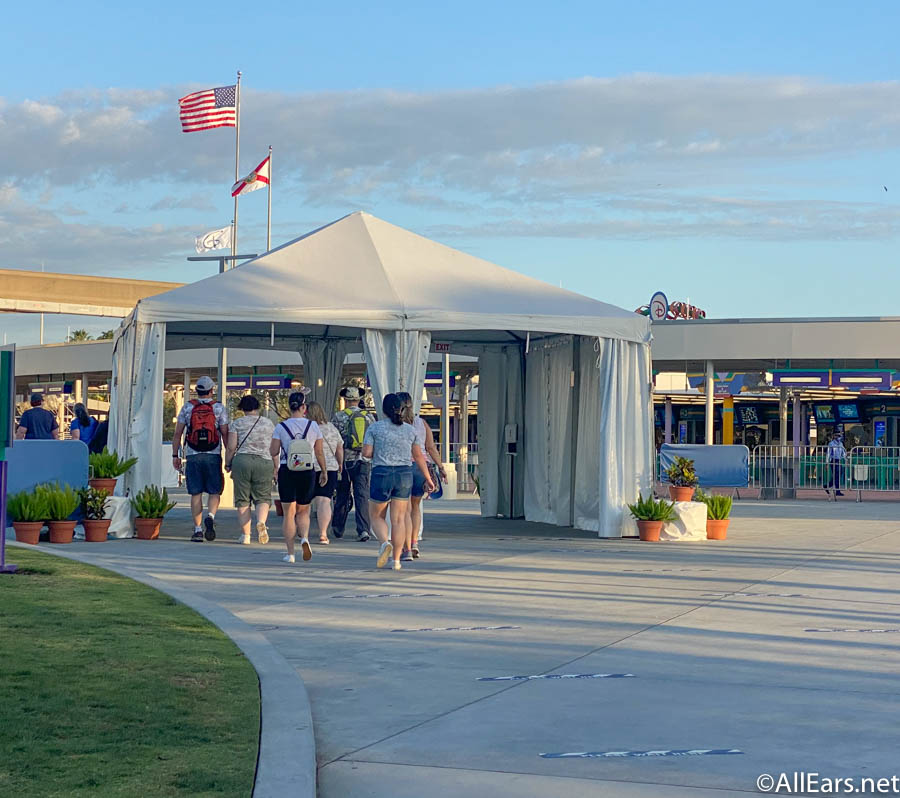 However, when we entered the parks this morning, the new policy has gone into effect a day early.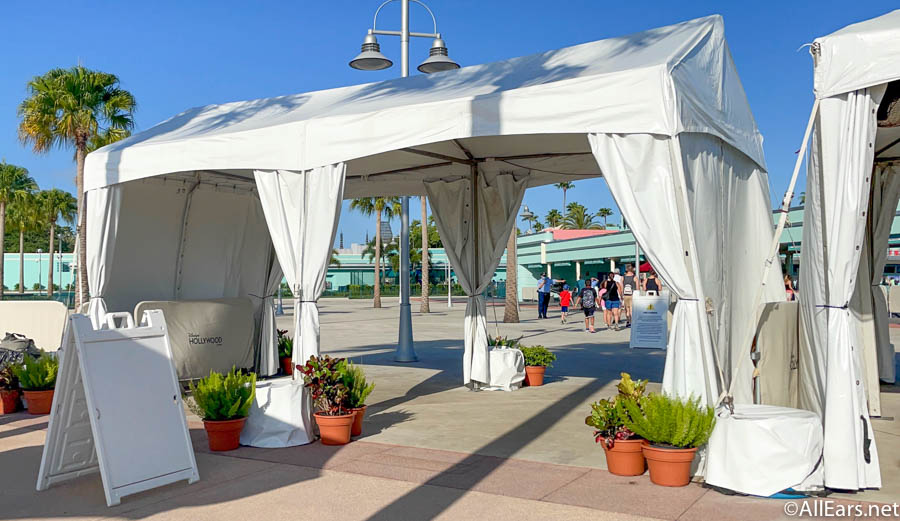 After Orange County motioned that temperature checks were no longer needed, Universal Orlando shifted its guidelines and removed the temperature checks, as well as reduced its distancing measures. Now that Disney World has done the same, guests are simply able to scan into the parks to start their days.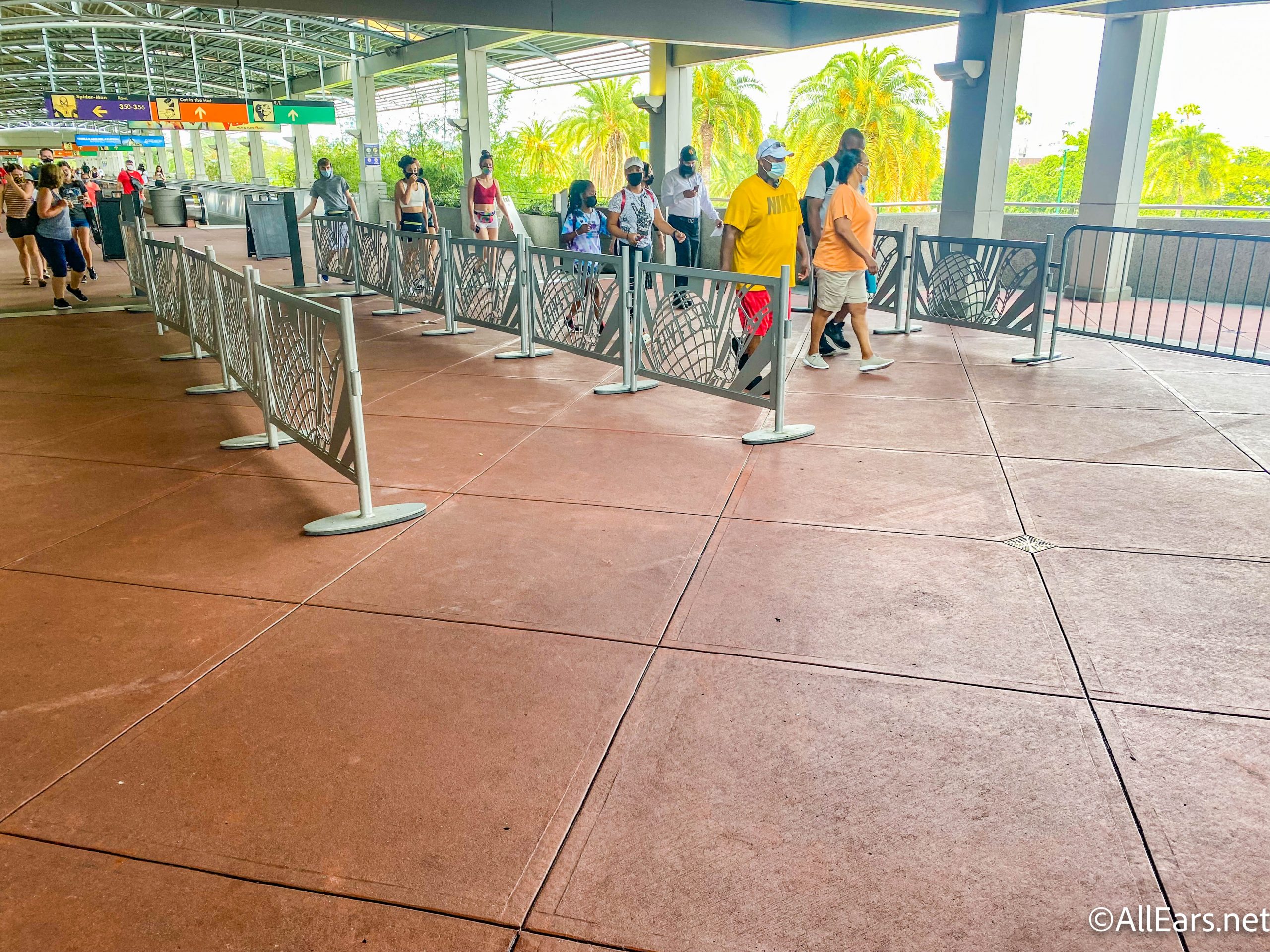 As we later went into Disney Springs, the temperature checks had been halted there as well (although the tents were still up).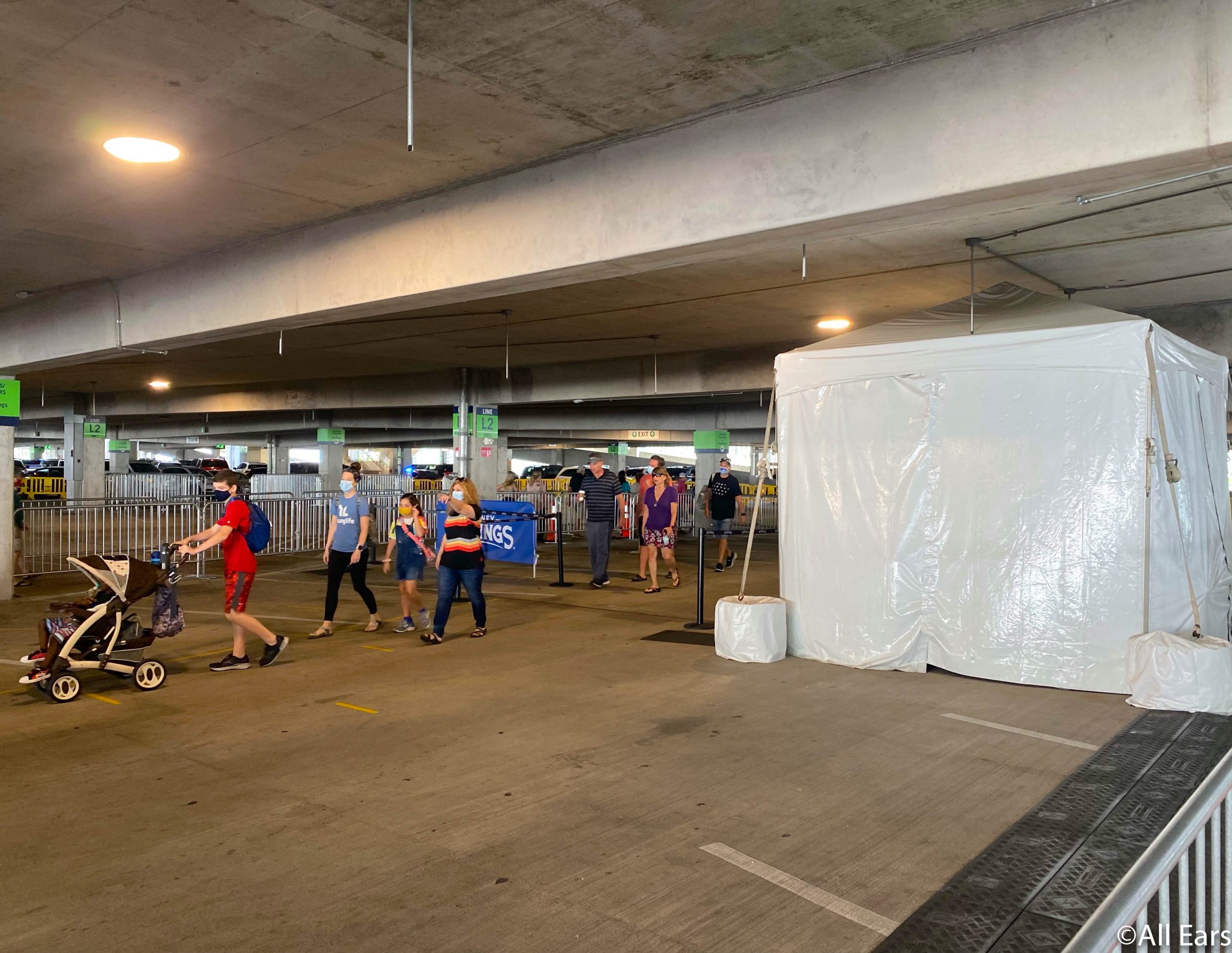 The previous mask sign was still in place, since guests are required to wear face coverings in restaurants and in stores.
As additional changes occur to the health and safety measures in theme parks, we'll be sure to keep you updated on everything you need to know! Stay tuned with All Ears for the latest Disney news!
What has your experience been like in theme parks recently? Let us know in the comments below!