Disney After Hours BOO BASH
For 2021, Walt Disney World will host a NEW After Hours event for the Halloween season. Disney After Hours BOO BASH will bring spooktacular fun to Magic Kingdom!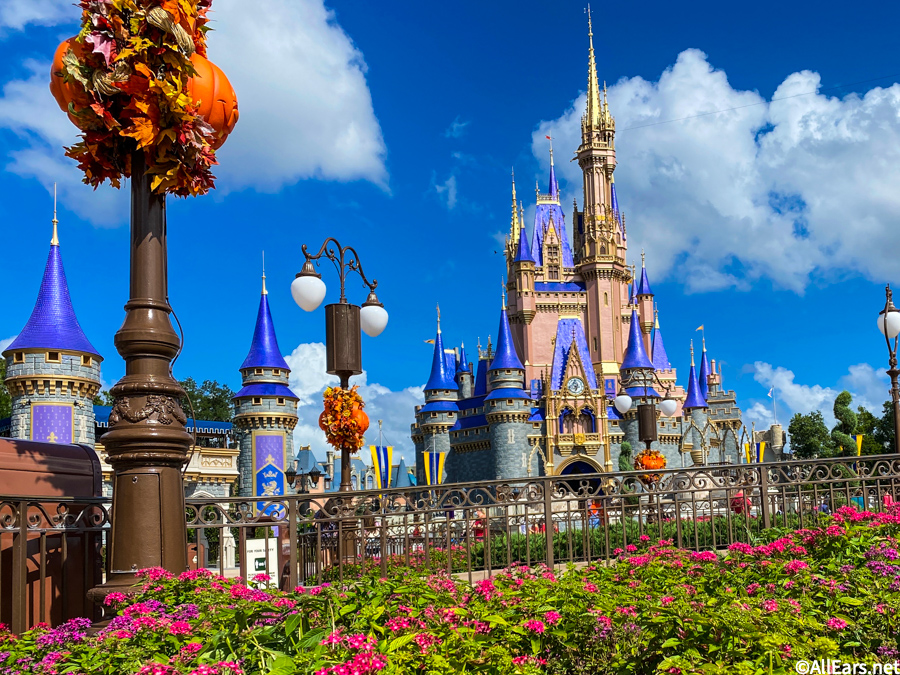 When: August 10 through October 31 (select nights)
August 10, 17, 20, 24, 27, 31
September 3, 5, 7, 10, 12, 15, 17, 19, 21, 24
October 5, 8, 10, 12, 15, 17, 19, 22, 24, 26, 29, 31)
Hours: 9PM to Midnight (select nights in September will run 9:30-12:30)
AllEars Tip: Though the BOO BASH starts at 9PM, guests with After Hours tickets will be able to enter Magic Kingdom as early as 7PM without a Park admission ticket and without a Disney Park Pass reservation.
After Hours BOO BASH Tickets
Tickets for this event will go on sale on June 15. Select Walt Disney World Resort hotel guests will have an early purchase window beginning June 8.
Ticket prices will depend on the date of the event you're attending. The range of pricing is $129 to $199.
Annual Passholders and Disney Vacation Club members will receive a $10 discount for August and September BOO BASH events.
After Hours BOO BASH Offerings
Guests attending this hard-ticket event can expect seasonal entertainment and offerings like:
Halloween-themed character cavalcades
Character Sightings

Mickey's Happy Halloween Cavalcade will feature Mickey, Minnie, Pluto, and friends!
The Disney Villain Halloween Cavalcade will bring Gaston, Dr. Facilier, Jafar, and the Queen of Hearts to the park.
Jack's Nightmare Cavalcade will be led by Jack Skellington and include Sally and Oogie Boogie!
Maleficent will appear in her fire breathing dragon form!

Performances by the Cadaver Dans
Halloween decorations, lighting, and music
Halloween treat stops with candy
Access to more than 20 attractions
Guests of the event are allowed to wear costumes (no costume masks for those 14 and older). And Disney World's policy about face coverings applies; all guests will be required to wear a (non-costume) mask.
After Hours BOO BASH decor will incorporate the iridescent theme of Magic Kingdom's 50th anniversary celebration. Expect to see Cinderella and her royal coach done with seasonal flare.
After Hours BOO BASH Dates
Running from 9:30PM to 12:30AM on:
Tuesday, August 10, 2021
Tuesday, August 17, 2021
Friday, August 20, 2021
Tuesday, August 24, 2021
Friday, August 27, 2021
Tuesday, August 31, 2021
Friday, September 3, 2021
Running from 9PM to 12AM on:
Sunday, September 5, 2021 (Tickets available on June 15)
Tuesday, Sept. 7, 2021
Friday, Sept. 10, 2021
Sunday, September 12, 2021 (Tickets available on June 15)
Tuesday, Sept. 14, 2021
Friday, Sept. 17, 2021
Sunday, September 19, 2021 (Tickets available on June 15)
Tuesday, Sept. 21, 2021
Friday, Sept. 24, 2021
Tuesday, Oct. 5, 2021
Friday, Oct. 8, 2021
Sunday, October 10, 2021 (Tickets available on June 15)
Tuesday, Oct. 12, 2021
Friday, Oct. 15, 2021
Sunday, October 17, 2021 (Tickets available on June 15)
Tuesday, October 19, 2021
Friday, October 22, 2021
Sunday, October 24, 2021
Tuesday, October 26, 2021
Friday, October 29, 2021
Sunday, October 31, 2021