Listen closely. There are some Disney World hotel rooms that you might want to completely avoid!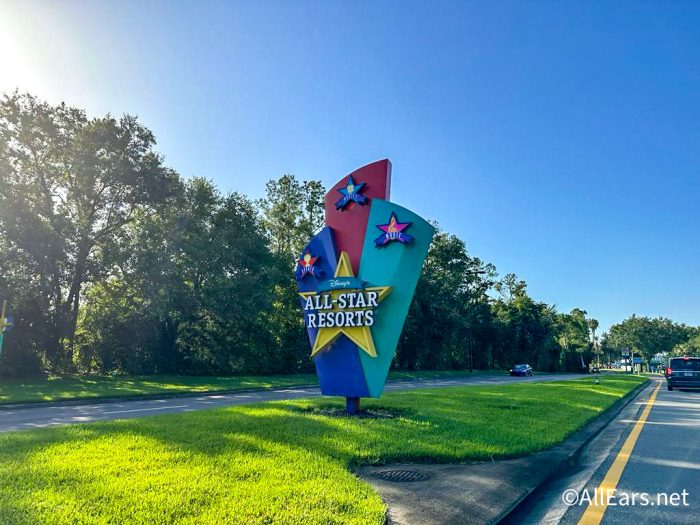 Disney World has a lot of incredible hotels and tons of unique offerings. But that doesn't mean that every spot is necessarily worth your hard-earned cash. These are the ones we'd advise you not to stay at. 
Here are the hotels that we've tried on multiple occasions and don't recommend for one reason or another.
Not all the rooms at the Riviera are tiny, but the Tower Studios DEFINITELY ARE! These rooms are just big enough for one person, maybe two.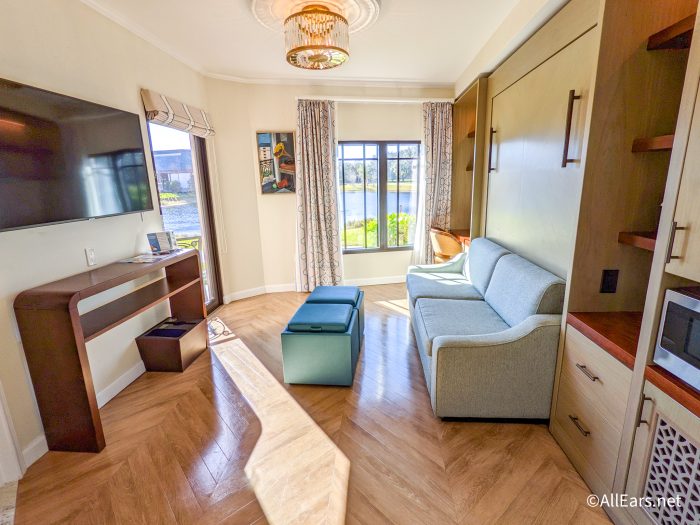 A couple who is really close might not mind how small the rooms are, but anyone else might feel pretty cramped.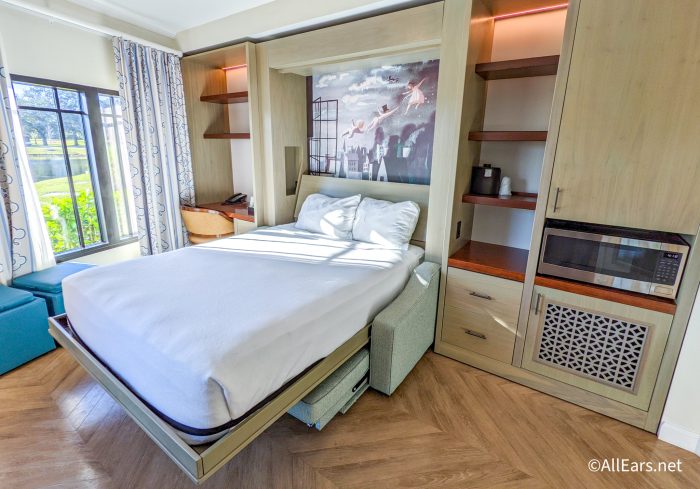 For the average cost of a room at this resort, we would not want to feel claustrophobic in our room. This is a fairly big turn-off when we're spending all that money.
Disney's Caribbean Beach Resort is a VERY large hotel located just across the water from Riviera Resort.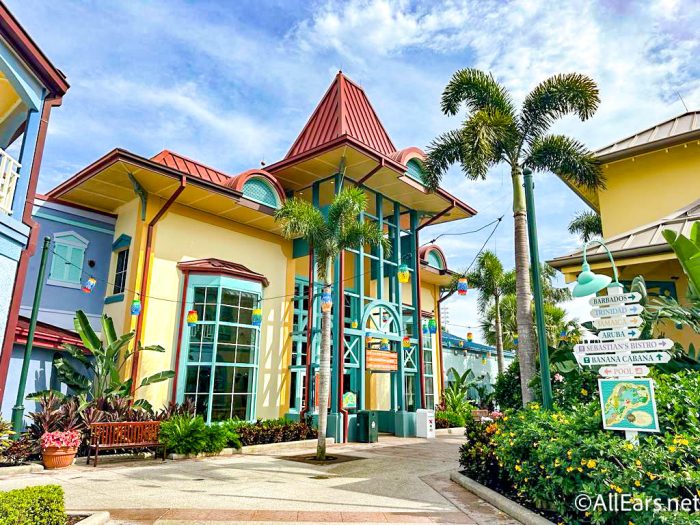 On one hand, it has Moderate resort pricing and many transportation options like Disney's Skyliner, meaning it's easy to get over to EPCOT or Disney's Hollywood Studios when you want to go to the theme parks.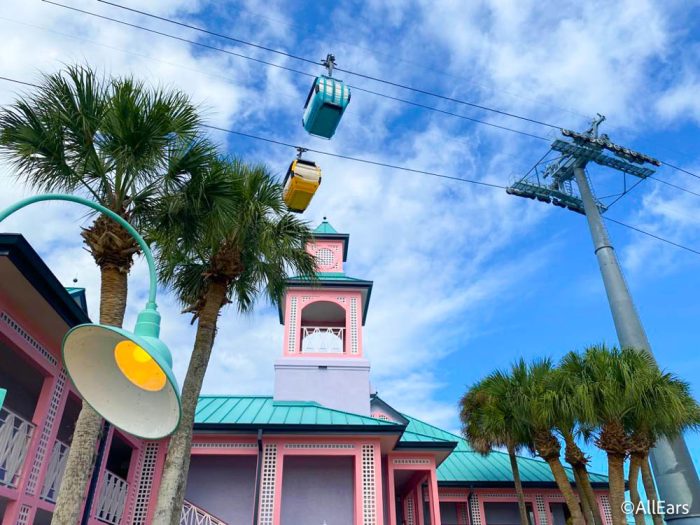 However, it's also a HUGE resort that is incredibly spread out. The hotel hosts over 1,500 guest rooms that are split up across five different areas — Martinique, Aruba, Jamaica, Trinidad, and Barbados. Guests can get from one section to the next via bus or walkways, but there's no denying it can be QUITE A TREK to get anywhere you need!!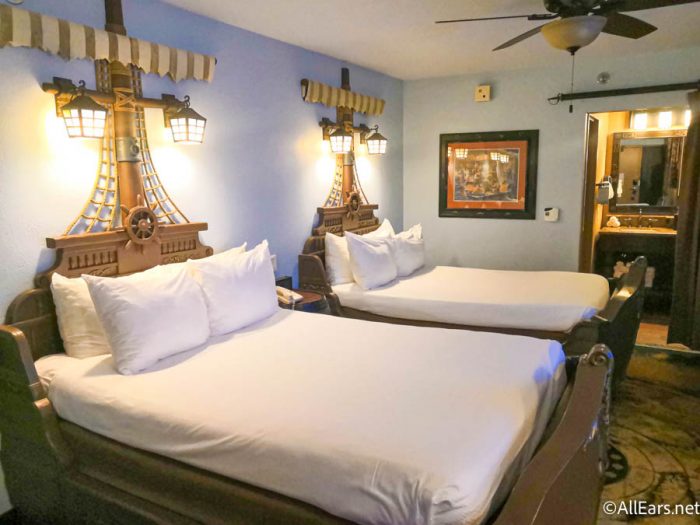 Also, a lot of the resort is a bit outdated and in need of some refurbishment. With so many guests wanting to stay on the Skyliner route, it can also get pretty crowded. So you might want to consider a resort that doesn't have quite as large a footprint and has been renovated more recently.
For starters, the theming at these resorts can be pretty appealing to families. And All-Star Music does have its family suites, which often go unnoticed by many.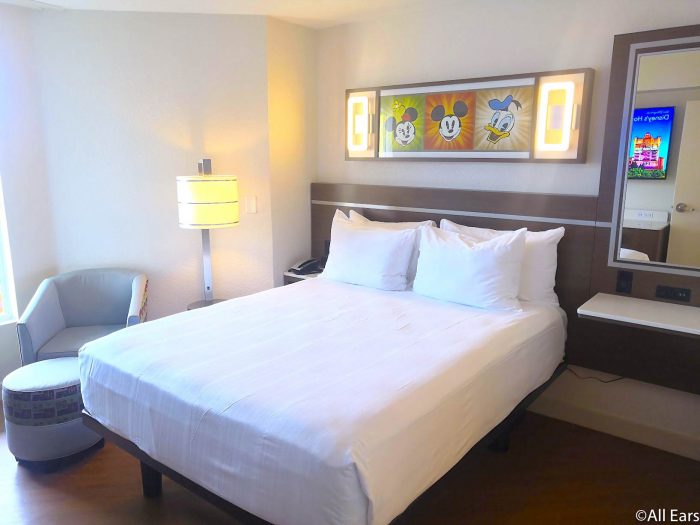 These suites are typically cheaper than the ones at Art of Animation (rating from $300-$580 per night compared to $430 to $830 per night at Art of Animation).
But it's not all good news. Because of their cheaper price, the All-Star Resorts, in general, can often be home to big groups, which can make things noisy and busier, and they only have a food court and pool bar for food options.
But, if you want a cheaper family suite or room in general and still want that over-the-top theming, they might be a good fit.
As always, stay tuned to AllEars for all the latest Disney news!
Which of these do you agree with? Tell us in the comments!