Since Walt Disney World reopened last year, they've been gradually bringing things back to the way they were pre-pandemic.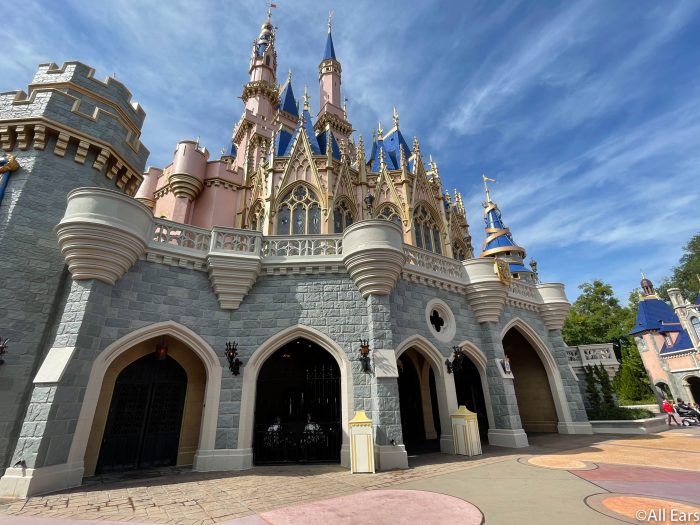 At the start, there were no ride pre-shows, no buffets, and several restaurants and hotels were closed. Now we've seen lots of things going back to normal, with the return of buffets and pre-shows and most of the restaurants and hotels back again.
We've been keeping a close eye on some of the experiences that we were missing at first, but there's one thing that you probably forgot is SITLL missing from Disney World!
Most of the Disney World tours haven't returned to the parks yet! In case you're not familiar with them, Disney World offers a LOT of different tours where you can learn more about how the magic happens in each of the parks.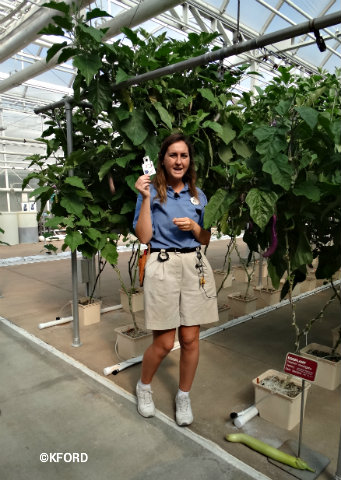 There are usually tours happening in all four Disney World parks, but they haven't returned or even been mentioned as returning sometime soon. The only tours being offered right now are private and VIP tours and the Wilderness Back Trail Adventure at The Campsites at Disney's Fort Wilderness Resort.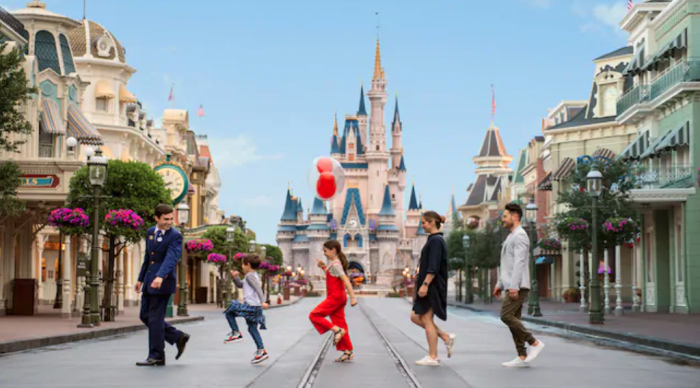 Here's a look at all of the tours that used to be available but aren't right now.
Disney's Hollywood Studios Tours
Star Wars Guided Tour
The Star Wars Guided Tour is seven hours long and includes the following experiences:
Reserved viewing for "Star Wars: A Galaxy Far, Far Away"
Riding Star Tours – The Adventures Continue
Jedi Training: Trials of the Temple (for guests age 4-12)
A guided exploration and character greetings at Star Wars Launch Bay
Dinner at Backlot Express, featuring Star Wars-themed items
The Star Wars: A Galactic Spectacular Dessert Party
Fireworks viewing and a personalized souvenir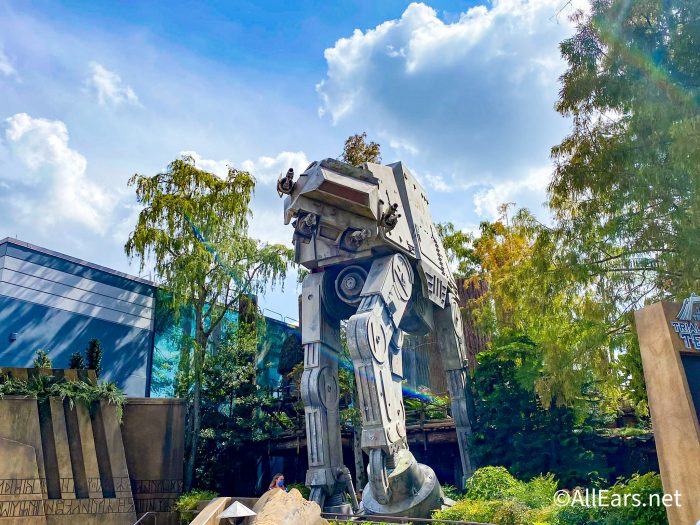 It cost $99 per person for both adults and children, with separate theme park admission required.
Disney's Animal Kingdom Tours
Caring for Giants
This tour allows guests to meet with dedicated animal specialists who care for Disney World's African elephant herd. The specialists tell you about their responsibilities and all about the elephants they care for. You'll be able to observe the elephants from about 80 to 100 feet away while you learn about them.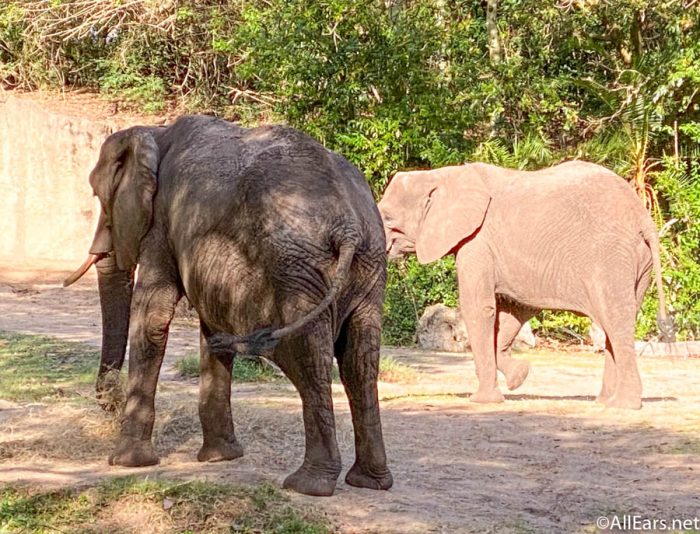 This tour is offered daily, between 10AM and 4:30PM and costs $30 per person. Guests must be 4 years old or older to come on the tour.
Savor the Savanna Safari Experience
For this tour, you'll get on a private safari vehicle and ride through the Harambe Wildlife Reserve. There's a stop at an exclusive viewing area that has regional beers and wines (for guests 21 years and older) as well as African-inspired dishes. You'll also get a special souvenir.
This tour is limited to 12 guests per vehicle and costs $169 per guest.
Wild Africa Trek
The Wild Africa Trek is a three-hour wildlife experience. Included in the tour is the following: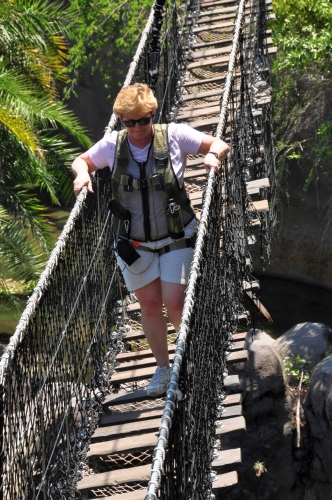 Trekking with experienced guides through areas of Harambe Wildlife Reserve that aren't explored during regular Animal Kingdom experiences.
Navigating through fern and vine forests on a bushwalk.
Clipping into a harness attached to a safety line, crossing a rope bridge over the Safi River and cliff-hanging at the edge of gullies that are home to hippos and crocodiles.
Experiencing the thrill of "over-landing" in customized open-air vehicles.
Unwinding at a private safari camp for wildlife viewing. At this station elevated above the savanna, savor sample tastes of Africa as the adventure draws to close.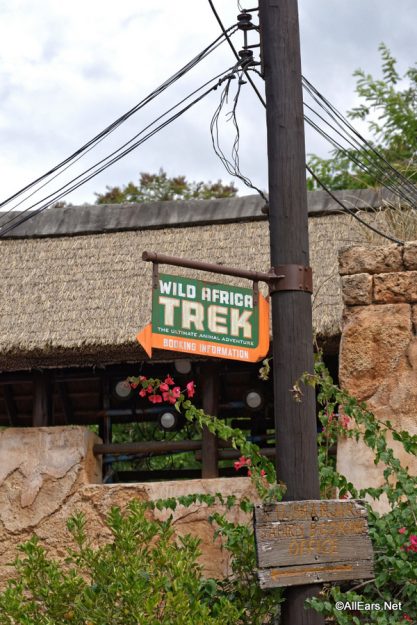 The Wild Africa Trek is offered several times daily at Disney's Animal Kingdom, with groups of no more than 12 trekkers per safari. Tickets range from $189 to $249 per person.
Ultimate Nights of Adventure VIP Tour
The Ultimate Nights of Adventure gets guests access to some rides at Disney's Animal Kingdom through the FastPass+ lane (now Lightning Lanes). These rides include Expedition Everest, Kilimanjaro Safaris, Avatar Flight of Passage, Na'vi River Journey, and Dinosaur.
Guests used to then get a special viewing spot for the nighttime spectacular Rivers of Light (which is no longer running in Animal Kingdom). Guests on the tour also get signature snacks and specialty beverages, plus a souvenir lanyard. This tour costs $249, and a ticket to Animal Kingdom for that day is not included in the tour cost.
Up Close With Rhinos
During this tour, the rhinos' keepers will take guests backstage to meet Animal Kingdom's white rhinos. They'll teach guests about rhinos in general and share some knowledge and stories about the resort's own rhinos.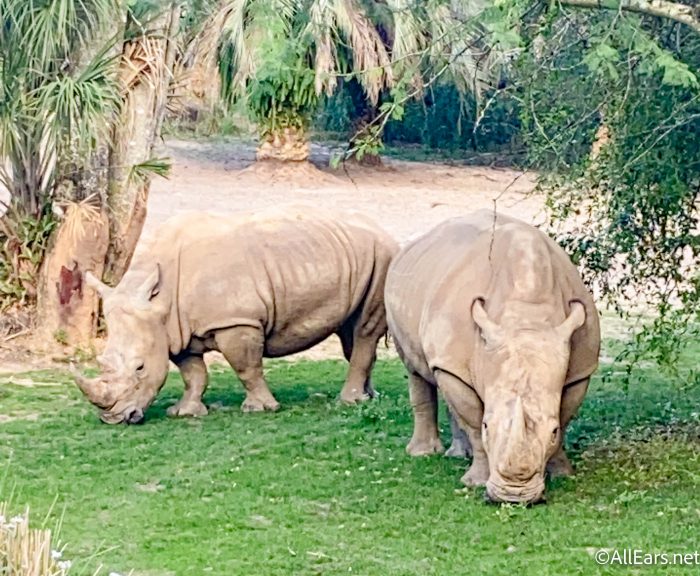 This hour-long tour costs $40 per person.
Starlight Safari
The Starlight Safari is a nighttime tour of the Savanna in Disney's Animal Kingdom. Guests will board a Safari truck at night to see all the animals in action after the sun sets. They're given night-vision devices so they can see all the animals in the dark.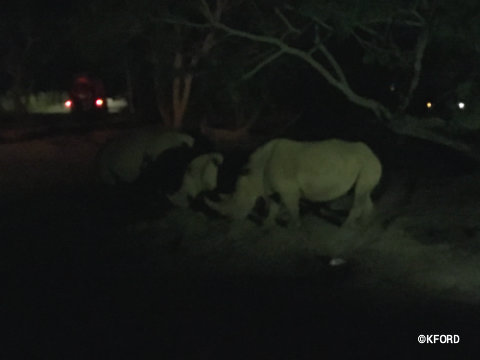 This tour costs $74.17 per person and lasts about one hour. Since a lot of animals are more active at night, this would be a really cool way to see the Savanna!
EPCOT Tours
World Showcase: Destinations Discovered
This is a tour of EPCOT's World Showcase, including all 11 international pavilions. You'll get to go backstage at some places to see more of how the magic happens here. Lunch at Restaurant Marrakesh (currently closed) is included in the tour.
It's a five-hour experience and involves a LOT of walking! The tour costs $109 per person, and it used to leave from the EPCOT Character Spot (now closed) at 8:15AM. The tour is only for guests ages 16 and older.
Behind the Seeds
If you love Living With the Land, the Behind the Seeds tour is the one for you. It's a one-hour walking tour of the LAND greenhouses and labs, including the Fish Farm. You'll see lots of the crops and new techniques that Cast Members are using.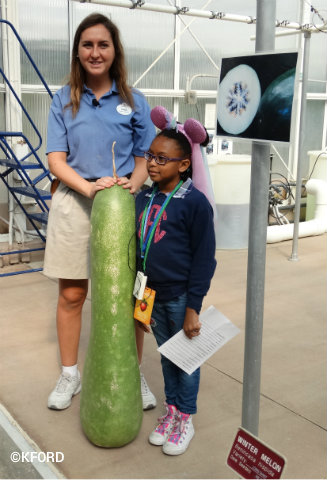 This is led by the EPCOT Science Team, and it costs $25 per adult and $20 per child (ages 3 to 9). If you want to sign up for a same-day tour, you can do so inside the Land pavilion, near the entrance to Soarin'.
The Seas Aqua Tour
The EPCOT Seas Aqua Tour is a 2.5 hour tour that includes 30 minutes in the Living Seas Aquarium. You'll need to bring a bathing suit, but you'll be given a wetsuit to wear. You do not need any special certification to participate.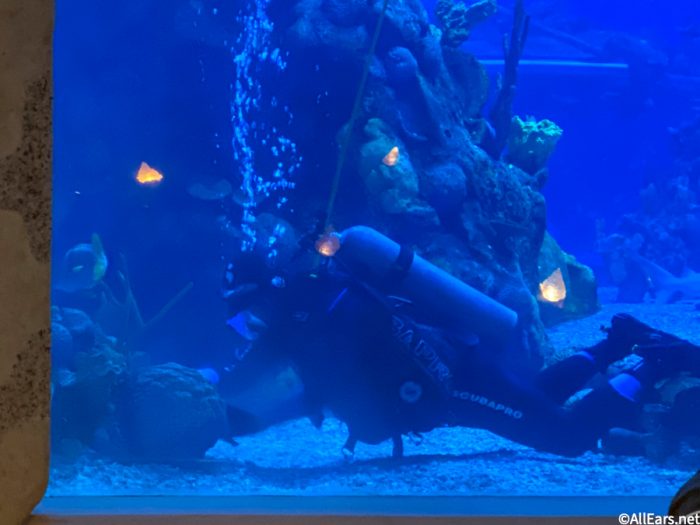 Guests must be 8 years old or older to come on this tour. It costs $145, including all your gear and a group photo. Included as well is a backpack with the Aqua Tour and Divequest logo.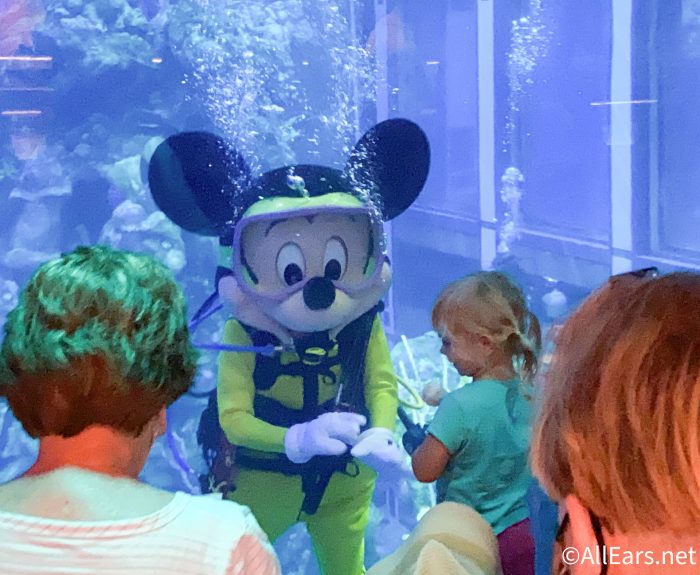 Epcot Seas Aqua Tour, is now available to persons aged 8 and above. Persons under 18 must be accompanied by a participating adults. Park admission to EPCOT is not required for this tour. The program is offered Tuesdays – Saturdays at 12:30PM.
DiveQuest
DiveQuest is a tour for certified scuba divers to dive in the Living Seas Aquarium with all the fish, sharks, stingrays, turtles, and other creatures. Your family members can watch you dive as well!
You'll receive a tour of the massive facility and get to dive for 40 minutes, and at the end you'll get a backpack with the Aqua Tour and DiveQuest logos. You must be at least 10 years old, and it costs $179 per person. Theme park admission is not required. The whole program takes about 2.5-3 hours, and it's offered Tuesdays – Saturdays at 4:30PM and 5:30PM. You must provide proof of current SCUBA certification. You can bring your own dive mask, but the rest of the equipment (including a dive mask if you don't bring yours) will be provided.
Dolphins in Depth
During this tour, guests get to learn more about and meet EPCOT's dolphins at the Living Seas. Guests will be in water, about waist-high, with the dolphins for 30 minutes. The full tour lasts about 3 hours and includes swimming with the dolphins and learning more about them.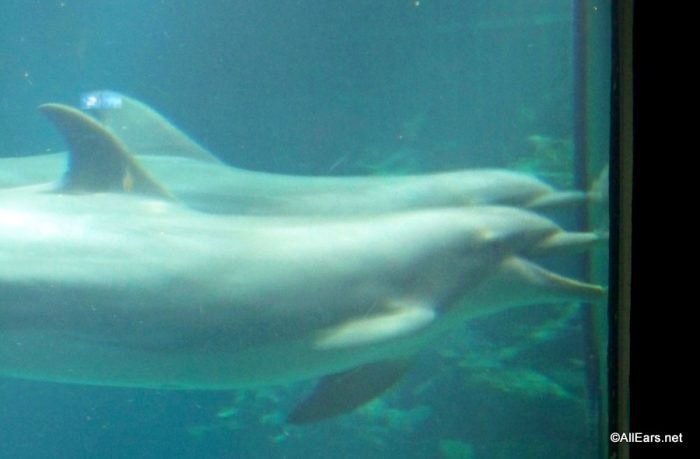 This tour was open to guests 13 years old or older. You must bring your own swimsuit, but wetsuits are provided. It's offered Tuesday – Saturday at 9:45 AM. The tour costs $199 per person, including the experience, a photograph with a dolphin, refreshments, and a t-shirt. Theme park admission is not required. Disney will provide showers, shampoo, towels, soap, wetsuits, and booties. You don't have to be able to swim to come. Dolphin interaction isn't guaranteed, since it's the dolphins' choice to participate in the interactions.
Gardens of the World
This tour runs only during the EPCOT Flower & Garden Festival, and sometimes during the EPCOT International Food and Wine Festival. You can learn about design concepts, theming, and the practical aspect of creating beautiful EPCOT landscapes. Guests will go on a 3-hour tour hosted by a horticulture expert.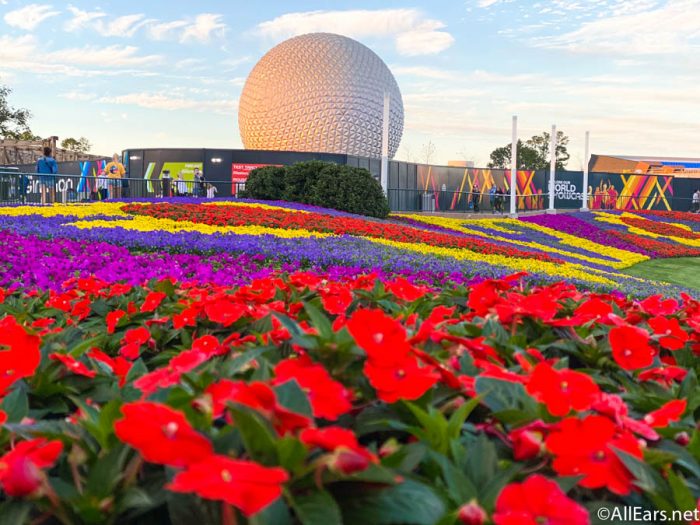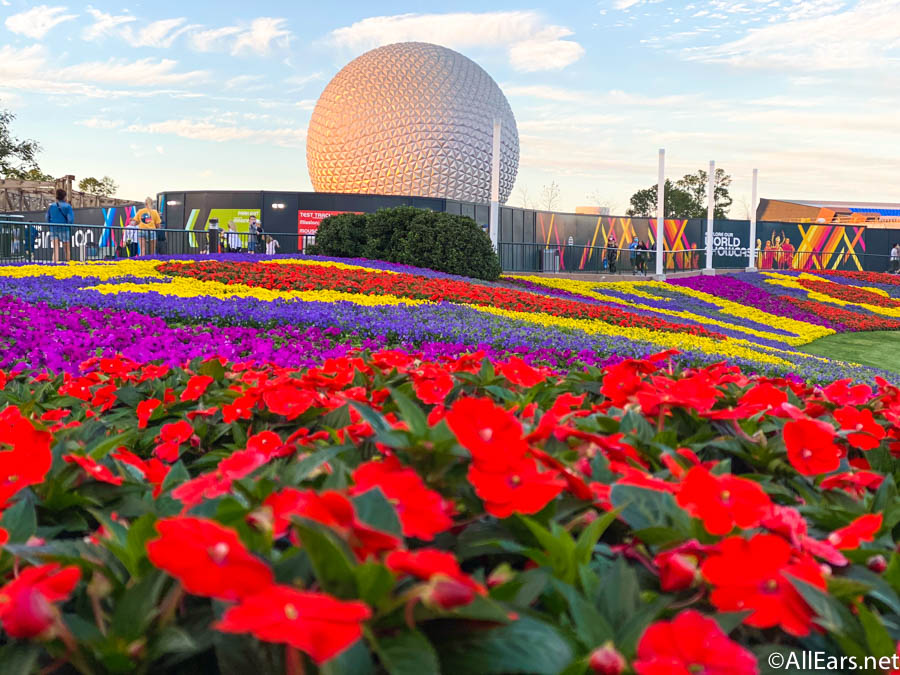 This tour is offered on Tuesdays, Thursdays, and Saturdays from 9AM to Noon during the Flower &  Garden Festival. It costs $59, and EPCOT admission is required.
Undiscovered Future World
In this tour, guests will learn more about the history and creation of EPCOT. You'll see how Future World (now called World Discovery, World Celebration, and World Nature) celebrates human accomplishment as well as looking to future challenges.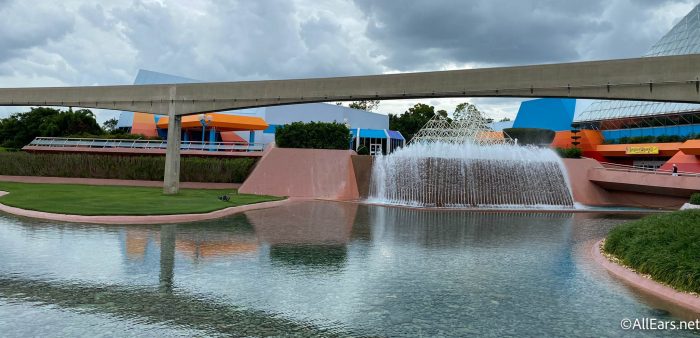 It's an outdoor walking tour that goes to all the World Nature, Celebration, and Discovery pavilions. You get to visit a VIP lounge area and see a backstage peek at Cast Services and the IllumiNations fireworks show. (This show is no longer running — Harmonious took its place in EPCOT on October 1, 2021.) You'll get a limited-edition Undiscovered Future World pin on the 4-hour tour. It costs $69 per person, and EPCOT admission is required. Guests must be 16 years or older to go on the tour. (No word from Disney on what this tour would be called if offered in the future.)
Disney's Magic Kingdom Tours
Taste of MK VIP 
The VIP food tour allows you to get behind the counters and try some classic Disney foods in the Magic Kingdom. You'll hear stories from chefs about the history of food in the Disney parks, visit backstage kitchens, taste some of the most classic Disney menu items, and sample a dish that is still in development.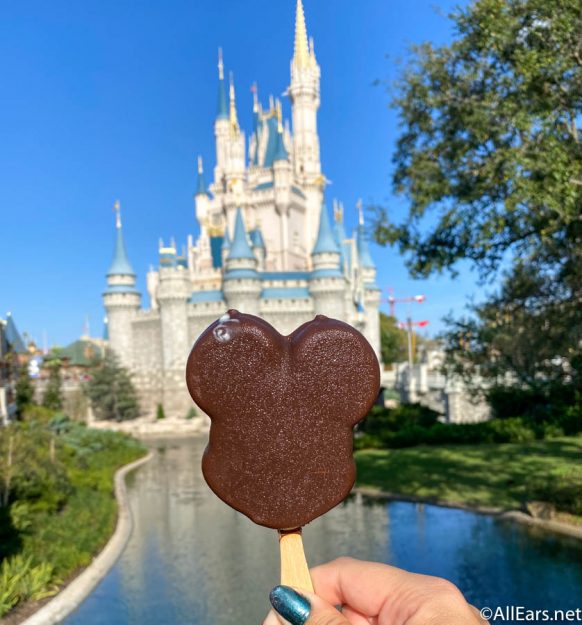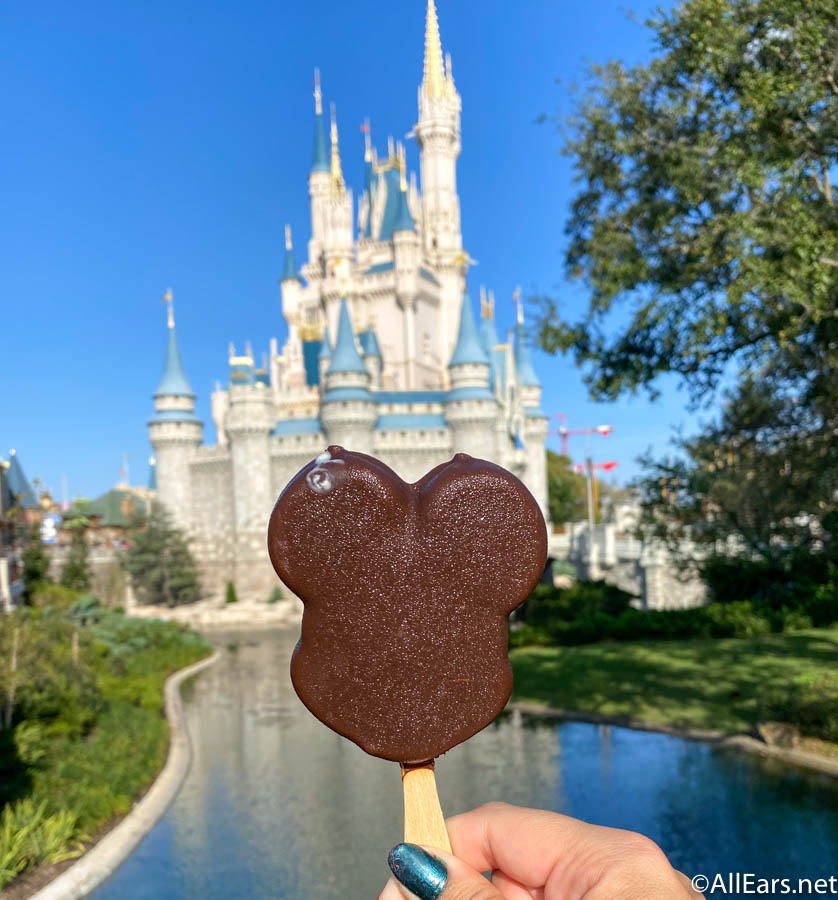 It costs $99 per person, and guests must be at least 12 years or older to participate. It's an outdoor walking tour, so you'll want to come dressed for the weather.
Ultimate Disney Classics VIP tour
This tour provides guests with special access to at least ten classic Magic Kingdom attractions, which may include: Pirates of the Caribbean, Jungle Cruise, Dumbo the Flying Elephant, "it's a small world", and Peter Pan's Flight.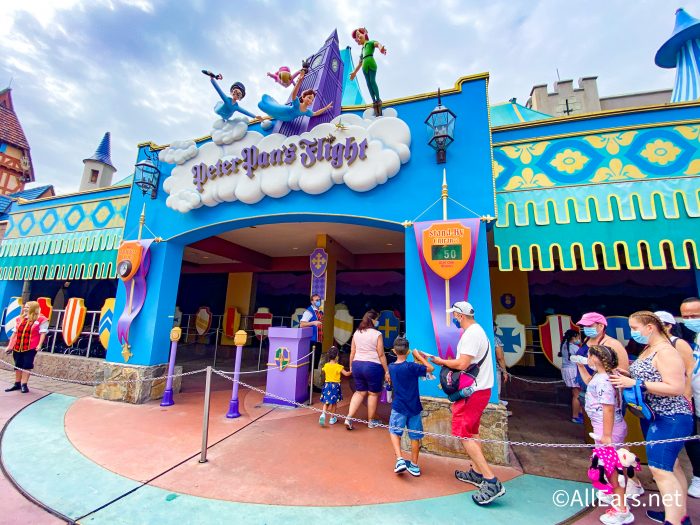 In addition, you will get a meet-and-greet with Mickey Mouse. The tour is open to all ages. It costs $199 per person, plus tax. Admission to the Magic Kingdom is also required. The tour is offered on Tuesdays, Fridays and Sundays at 8:30AM and 1:30PM and lasts approximately four hours.
Walt Disney: Marceline to MK
On this tour, guests will see the Magic Kingdom as a "walking timeline" where they learn about Walt's life and how he was impacted by his experiences.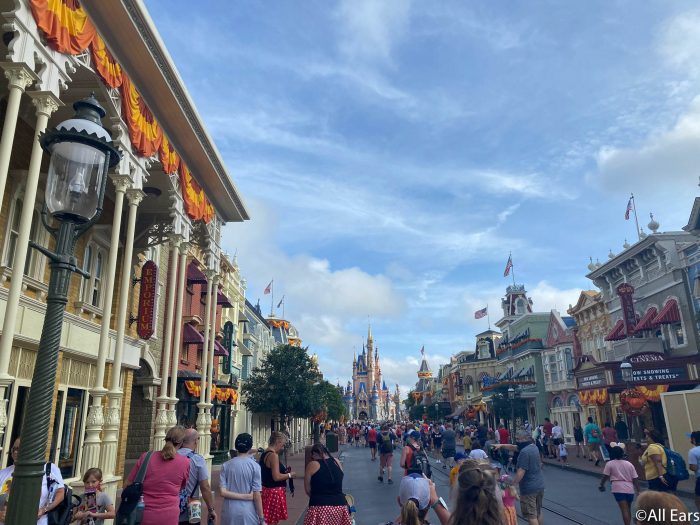 It's a 3-hour hour that's available Mondays, Wednesdays, and Fridays starting at 8:15AM. Guests must be at least 12 years old to participate. It costs $49 per person.
Family Magic
A tour the whole family can enjoy is offered at the Magic Kingdom. Family Magic Tour. It takes you on an interactive tour through Main Street, U.S.A., Liberty Square, Tomorrowland, and Fantasyland. During the 2 hours, you are taken through the park's themed lands in search of clues (like a treasure hunt).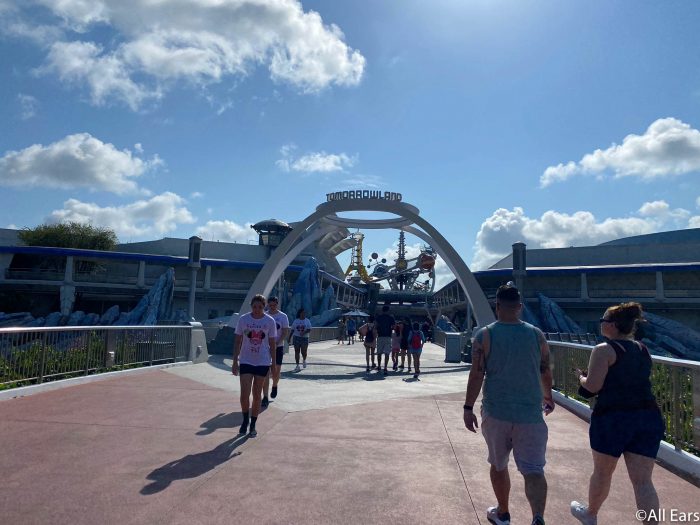 The tour is offered daily at 10AM, and costs $39 per person. You must also have admission to Magic Kingdom.
Keys to the Kingdom
This tour is all about Disney magic. Guests will go on a five-hour tour to learn about Magic Kingdom's history and backstage secrets. You'll hear about Walt Disney's visions and philosophies and learn all kinds of Disney trivia. Guests will get to see the Utilidor entrance, displays of the wardrobe and cosmetology guides for Cast Members, and the Production Center that has storage for parade floats.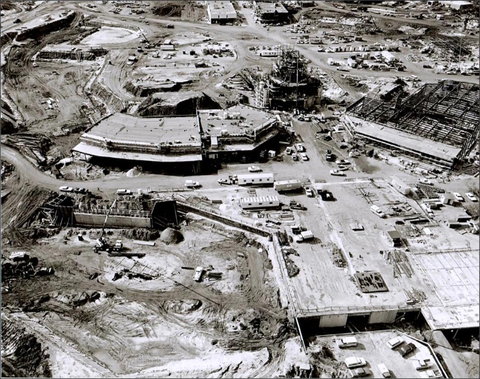 Mid-way through, guests will get lunch at the Columbia Harbour House, which is included in the tour. You'll get to order what you'd like from the Harbour House before the tour begins, when you're checking in.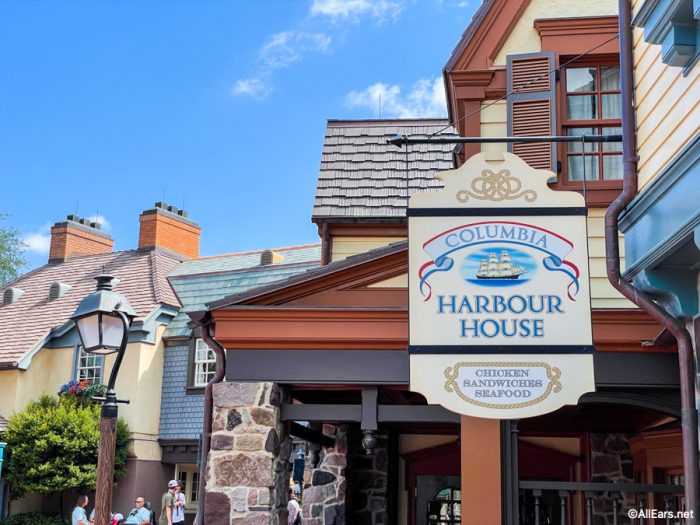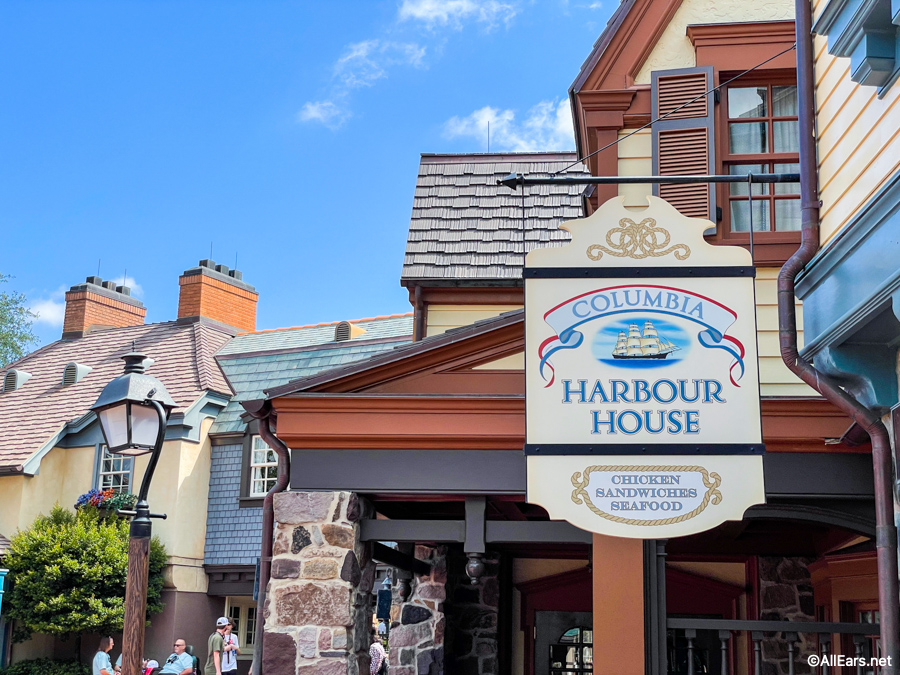 This tour is offered daily at 8AM, 8:30AM, 9AM, and 9:30AM. It costs $99 per person, and you must have Magic Kingdom admission to participate.
Magic Behind Our Steam Trains
This tour is all about Walt Disney's love for steam trains. Guests will join the opening crew as they get ready for the daily railroad operations at the Magic Kingdom. You'll get to see the backstage "roundhouse" as well. Guests get a close look at one of the trains and lots of information about Walt Disney's love for them. Guests also get a special pin at the end of the tour.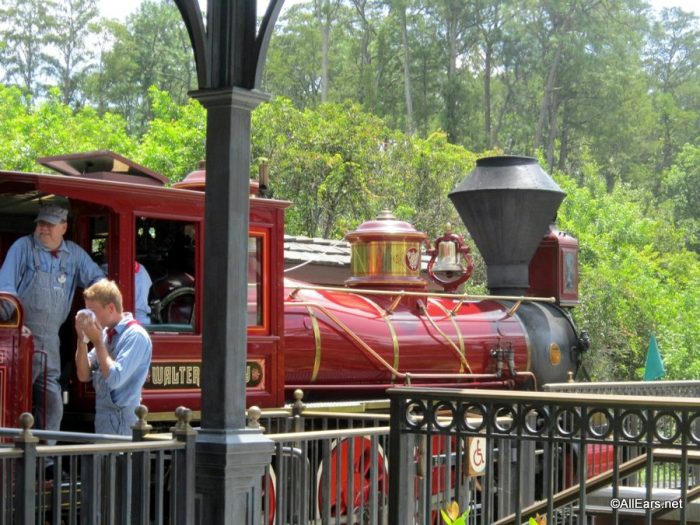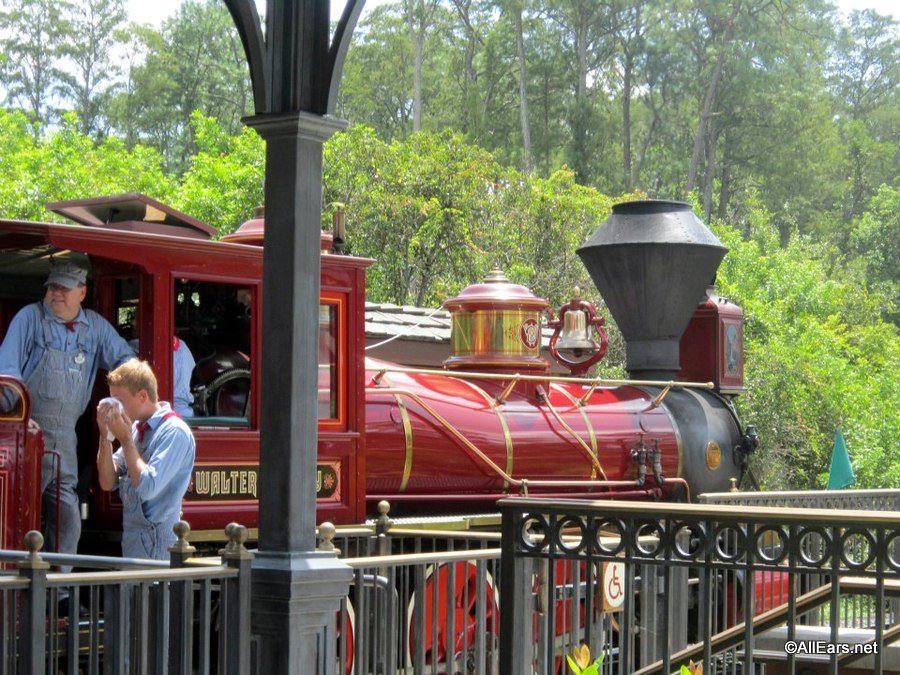 The cost for this tour is $54 per person. It's offered Monday, Tuesday, Thursday, Friday, and Saturday at 7:30AM and lasts about 3 hours. Park admission is required for this tour.
Multi-Park Tours
Backstage Magic
This tour is all about what's happening behind the scenes. Guests will see the Utilidors in the Magic Kingdom, the backstage computer-controlled attractions at EPCOT, some behind the scenes spots at the Seas, and more. They will have a special lunch, included in the tour, at Disney's Hollywood Studios.
It's offered Monday through Friday at 8:45AM. This tour costs $275 per person, and theme park admission isn't required.
Holiday D-Lights
This tour shows how the magic for the Cinderella Castle transformation and the Candlelight Processional works. It's offered in November and December at EPCOT, for guests 16 years and older.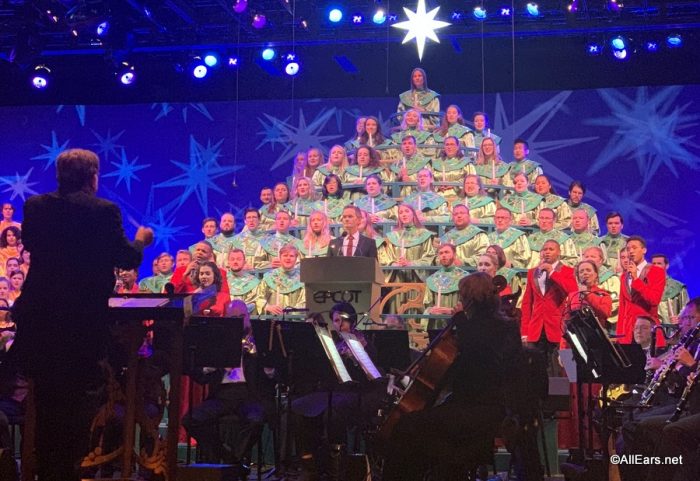 The tour costs $209 per person and begins at 5PM outside of EPCOT. Theme park admission isn't required.
Yuletide Fantasy
If you've ever wondered how Disney World transforms for the holidays so quickly, with tons of decorations, lights, and trees, this is the tour for you. Guests will go behind the scenes to see how the holidays happen at Disney World. You'll go in parks and hotels to learn about the decorations and how they're created and put up so quickly.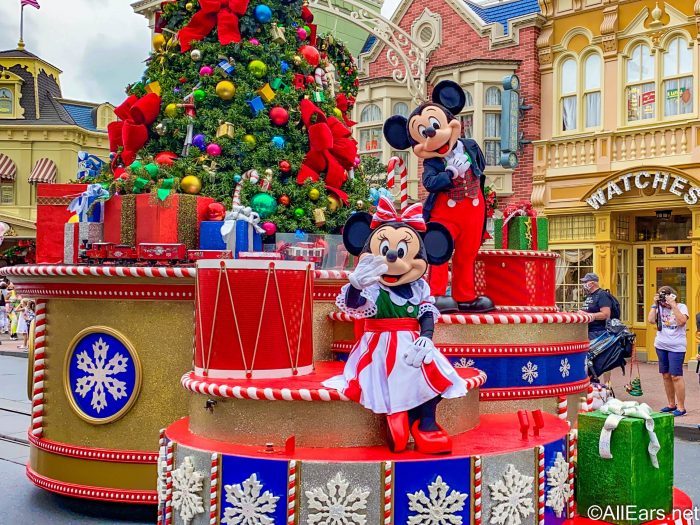 This tour is for guests ages 16 and older and costs $89 per person. Theme park admission is not required.
Disney VIP Tours
Disney VIP tours can have up to 10 guests, but if your party is larger than 10 you'll get another VIP guide at an additional cost. These tours are customizable, but they don't offer priority entrance to attractions. Guests may get a special viewing area for some parades or shows.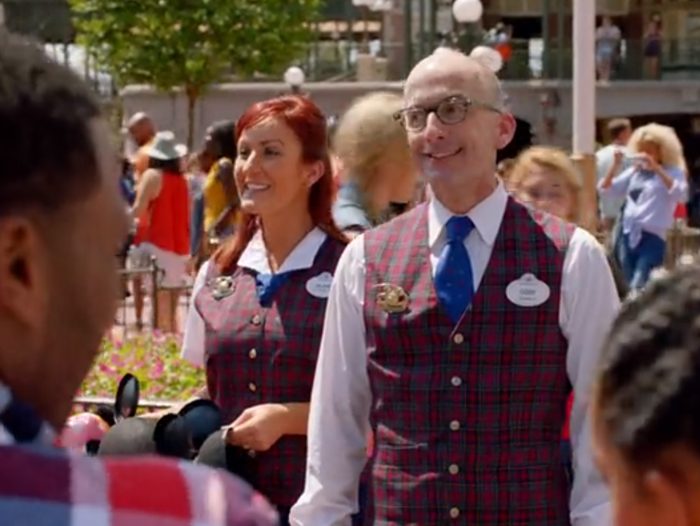 These tours cost $315 per hour with a minimum charge of 6 hours. Resort guests are charged $340 per hour, also with a 6 hour minimum.
If you're looking for more information about any of these tours, you can always visit Disney World's tour website.
For all of these tours, you can call (407) WDW-TOUR to book a tour once they've reopened! Keep following AllEars, and we'll let you know if we hear of any of these tours coming back soon.
Have you been on a Disney World tour? Tell us about your experience in the comments!
Join the AllEars.net Newsletter to stay on top of ALL the breaking Disney News! You'll also get access to AllEars tips, reviews, trivia, and MORE! Click here to Subscribe!