There are some BIG controversies that seriously divide Disney fans. DOLE Whip or Citrus Swirl? Turkey leg: love or hate? Changes and updates to rides: wonderful additions or a loss of nostalgia? But one of the most controversial things Disney has done recently is introduce a new paid service to replace FastPass+ — you know what we're talking about — it's Genie+ time.
Genie+ is Disney's latest skip-the-line offering and it has quite the reputation. Some fans like it and feel like it helps them accomplish a ton in the parks. Others DETEST it and wish free FastPass+ would return ASAP. While still others are on the fence or maybe have mixed opinions about the service. So today we're tackling Genie+ and its bad rep.
Is Disney's newest service really as bad as everyone says? Here are some reasons why it might NOT be.
Genie+
Before we begin, let's do a quick recap of what Disney Genie+ is. Essentially Disney Genie+ is a paid replacement service for FastPass+ (as we mentioned above). It is built into the My Disney Experience app and costs $15 per person per day.
If you pay those $15, you'll then be able to search through Genie+ to see when the next available Lightning Lane return time is for the rides you want to go on. If you see a ride with a Lightning Lane return time that you want, you'll select that Lightning Lane selection. Then you can go do whatever you want until your return time arrives.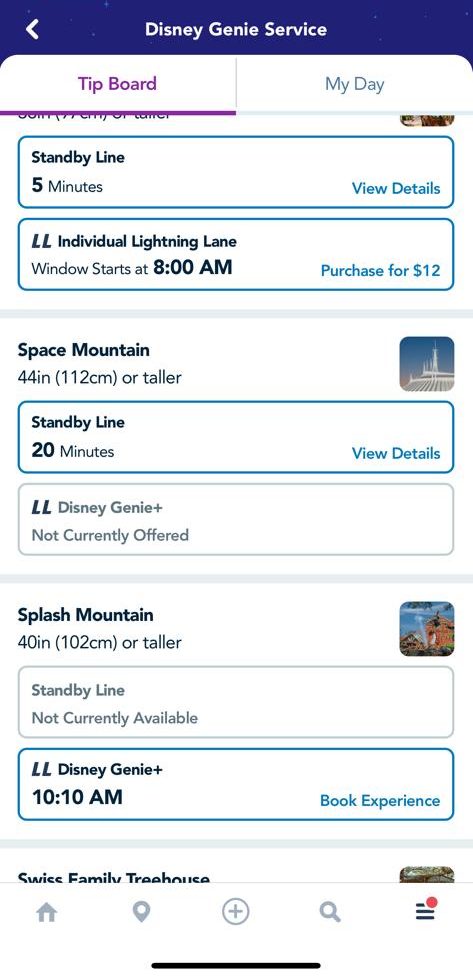 When your return time is active, you'll head over to the ride and you'll be able to SKIP the standby wait. Instead of waiting in the regular line, you'll use the Lightning Lane (the former FastPass+ lane) to get on that ride quickly!
Generally, once you've used up your Lightning Lane pass for that ride, you can make another one. And so on, and so on. But there are some special rules you'll want to know about when it comes to making that next Lightning Lane pass — particularly the 120 minute rule.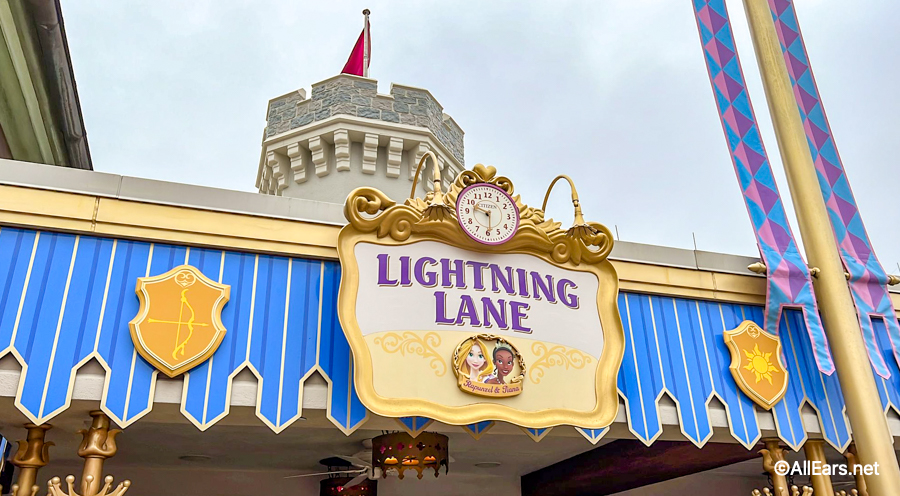 Genie+ includes a lot of rides in Disney World, but NOT all of them. Select, highly popular rides are NOT available with the regular Genie+ service. Instead, to get on those you'll need to pay to use those rides' Lightning Lanes individually. You'll do that through Individual Attraction Selection (or pay-per-ride). The price of these Lightning Lanes can vary depending on the ride, the park, and the day (and yup, there can be surge pricing, so beware!). Guests can buy a maximum of 2 Individual Attraction Selections per day.
On top of these paid systems, there's also the FREE Disney Genie planning service. This is also built into the My Disney Experience app and acts as a sort-of personal planner. You can tell free Genie what types of things you want to do, and it will develop a personalized itinerary for you that can change during the day depending on wait times and other factors.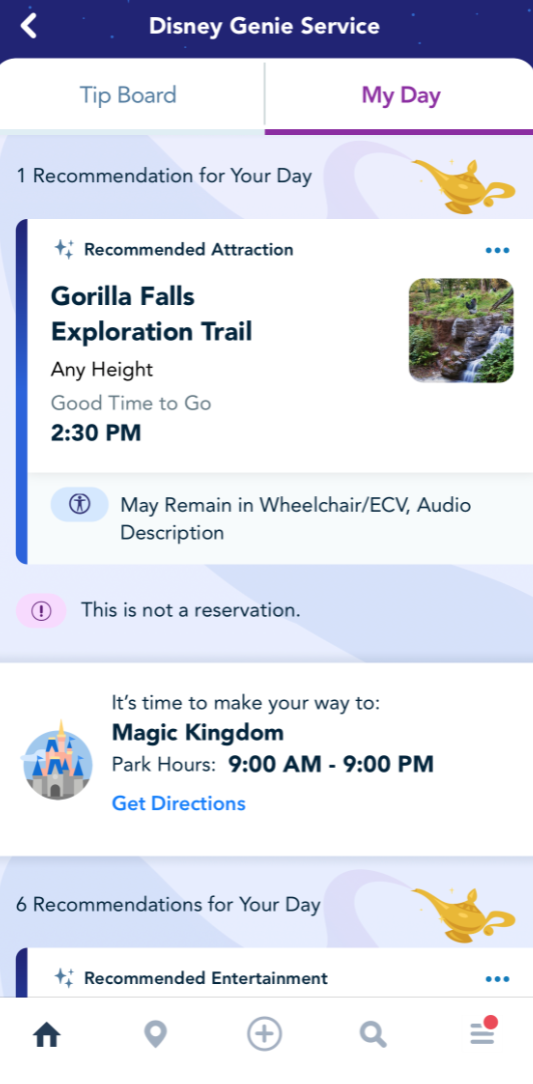 That's a verrrry brief overview of Genie. For more info click here or check out our video below!
Let's get the bad stuff out of the way: Genie+ problems
Alright, now that we've gone over what Genie+ is, let's talk about whether it is as bad as some people say. We'll start with the bad news. There are certain things that make Genie+ a problem for some.
It can be complicated
First, Genie+ can be complicated. There's a 120 minute rule to know about and how it works can get confusing. There are also different start times for when you can make Genie+ versus Pay-Per-Ride selections. At Disney World, all guests can make their first Genie+ selection at 7AM, but for Pay-Per-Ride selections those can either be made at 7AM if you're staying at a Disney World hotel (or select other hotels). Not staying at one of those hotels? Then you can't make Pay-Per-Ride selections until the park opens for the day. Confused yet? It gets better.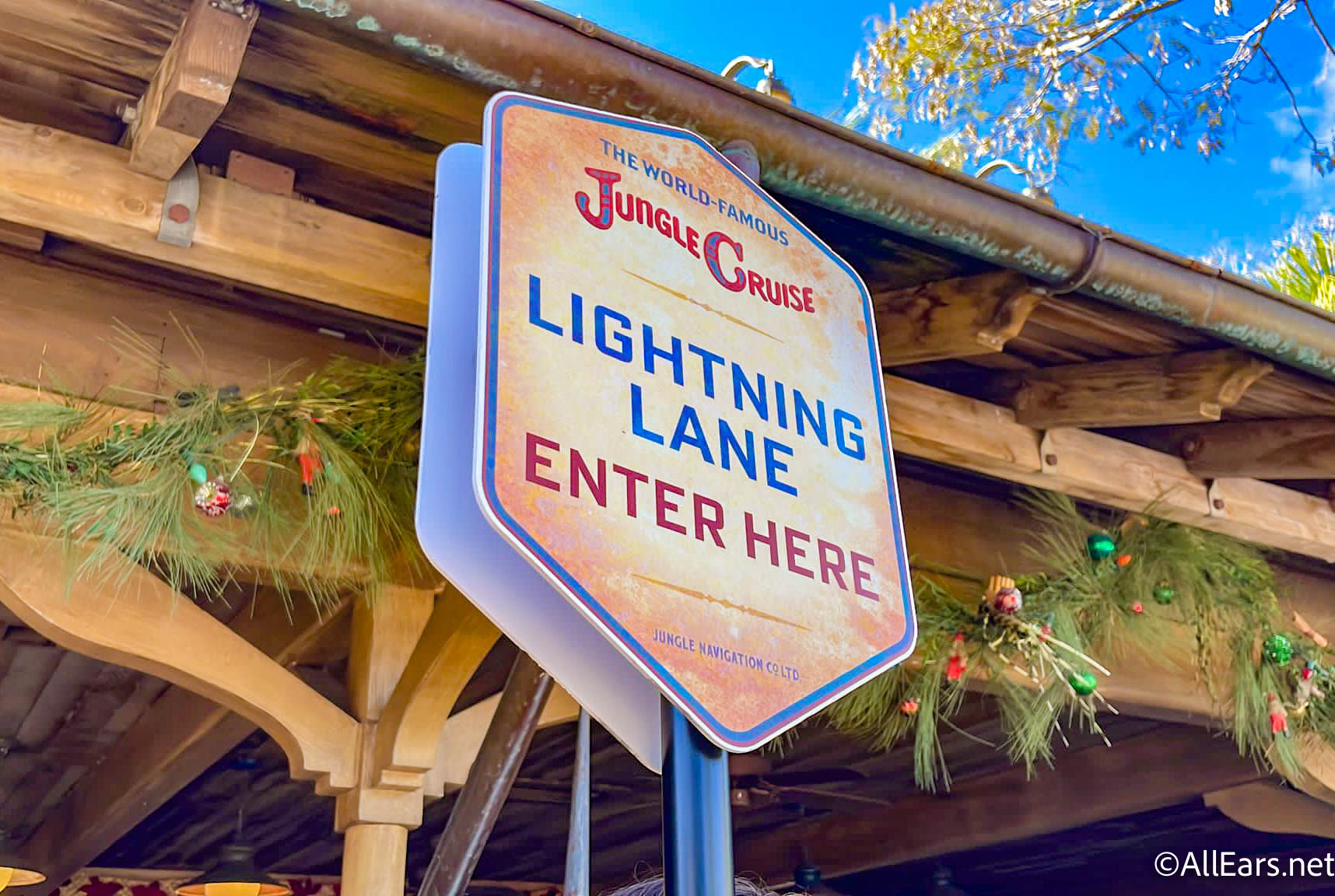 You also have to keep in mind that there are certain rides available through Genie+, while other rides are only available through Pay-Per-Ride. Oh, but wait, sometimes those ride lists can change! We've seen select rides taken off of Pay-Per-Ride and become available through regular Genie+ for a limited time. We've also seen experiences which didn't have Lightning Lanes before get added to Genie+.
The fact that it's a digital system that you can't really do without your phone is another complication. Whether you're not a fan of the system itself and how it's structured, or you're traveling with someone who is not as tech savvy or would rather not use their phone, the phone-dependent nature of this system can be a problem for some.
One at a time
The fact that you can generally only make one Genie+ selection at a time is another issue many have raised with the system. The most recent FastPass+ system allowed guests to make three selections in advance of their trip. Some guests liked that feeling of being "guaranteed" faster access on at least three rides.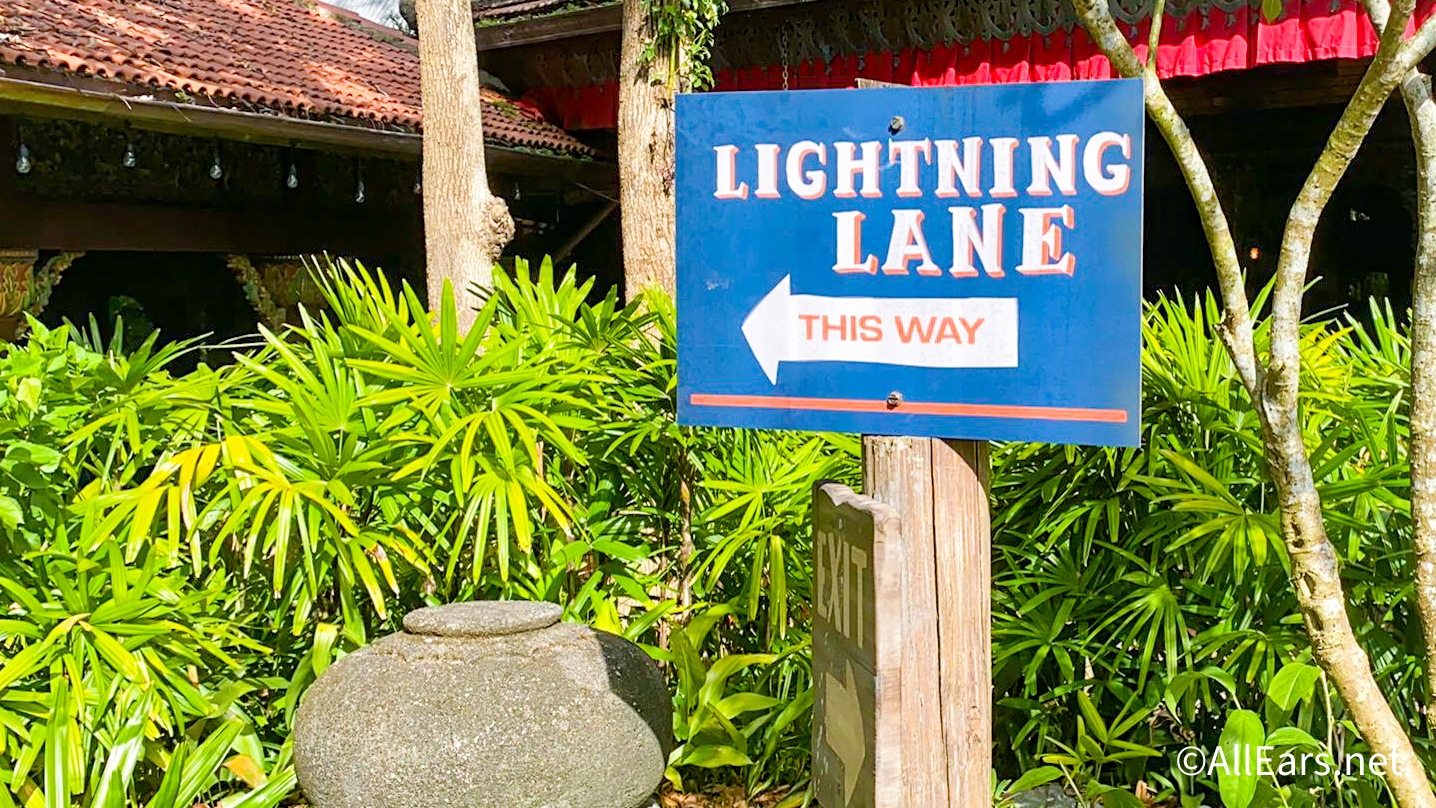 But, in a way this system is more akin to the old paper FastPass system where you would get 1 FastPass and then weren't allowed to make another one for a certain period of time. That sort-of occurs here and rules like the 120 minute rule can sometimes come into play with that.
You can't use it more than once for a ride
Genie+ can only be used ONCE per ride per day. So you can skip the lines at The Haunted Mansion once using their Lightning Lane if you make a Genie+ selection, but if you want to ride The Haunted Mansion again, you'll have to wait in the standby line.
Reliance on phones
As we've mentioned above, Genie+ makes heavy use of your phone. You'll essentially be scrolling through your phone throughout the day to make that next Genie+ selection as your day moves along. If you use Genie+ to "unplug" from tech, then you might have a serious issue with this system.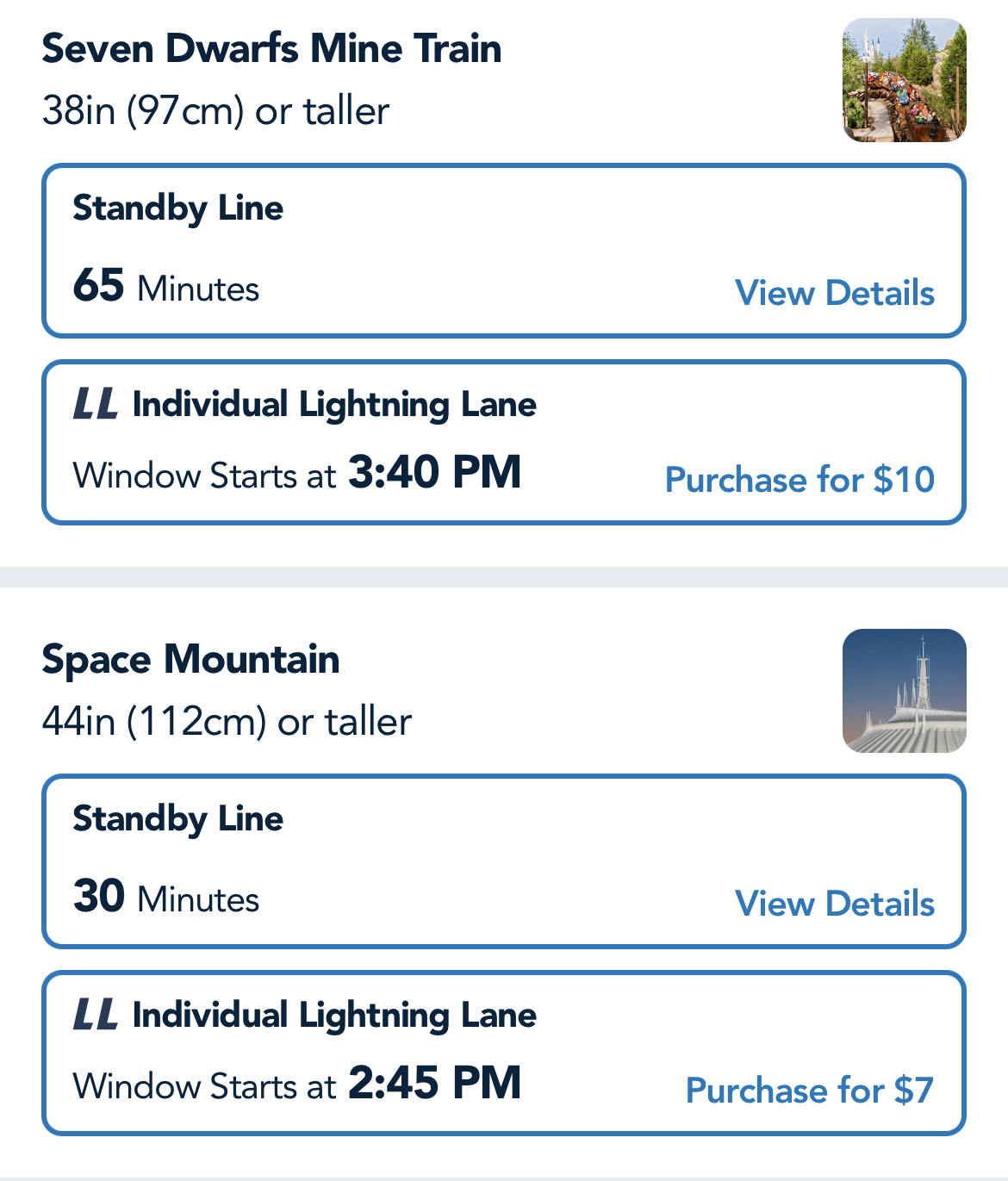 Note, however, that this is NOT unique to Genie+. After those initial 3 FastPass+ selections, you could then continue to make 1 FastPass+ selection at a time, use that selection, and then make another. So FastPass+ also made heavy use of phones and, especially if you were working on that fiddle faddle, you could find yourself looking down a LOT.
Living second to second
This goes hand-in-hand with what we discussed above, but since you can only make one selection at a time, you have to constantly be looking at your phone to make the next selection if you really want to get in as many rides as possible.
Some have shared that this can make them feel like they're just living second to second, Genie+ selection to Genie+ selection, constantly looking down to book the next thing instead of just enjoying the parks. Readers have shared that this can add a sense of stress to their park day — not necessarily a great thing.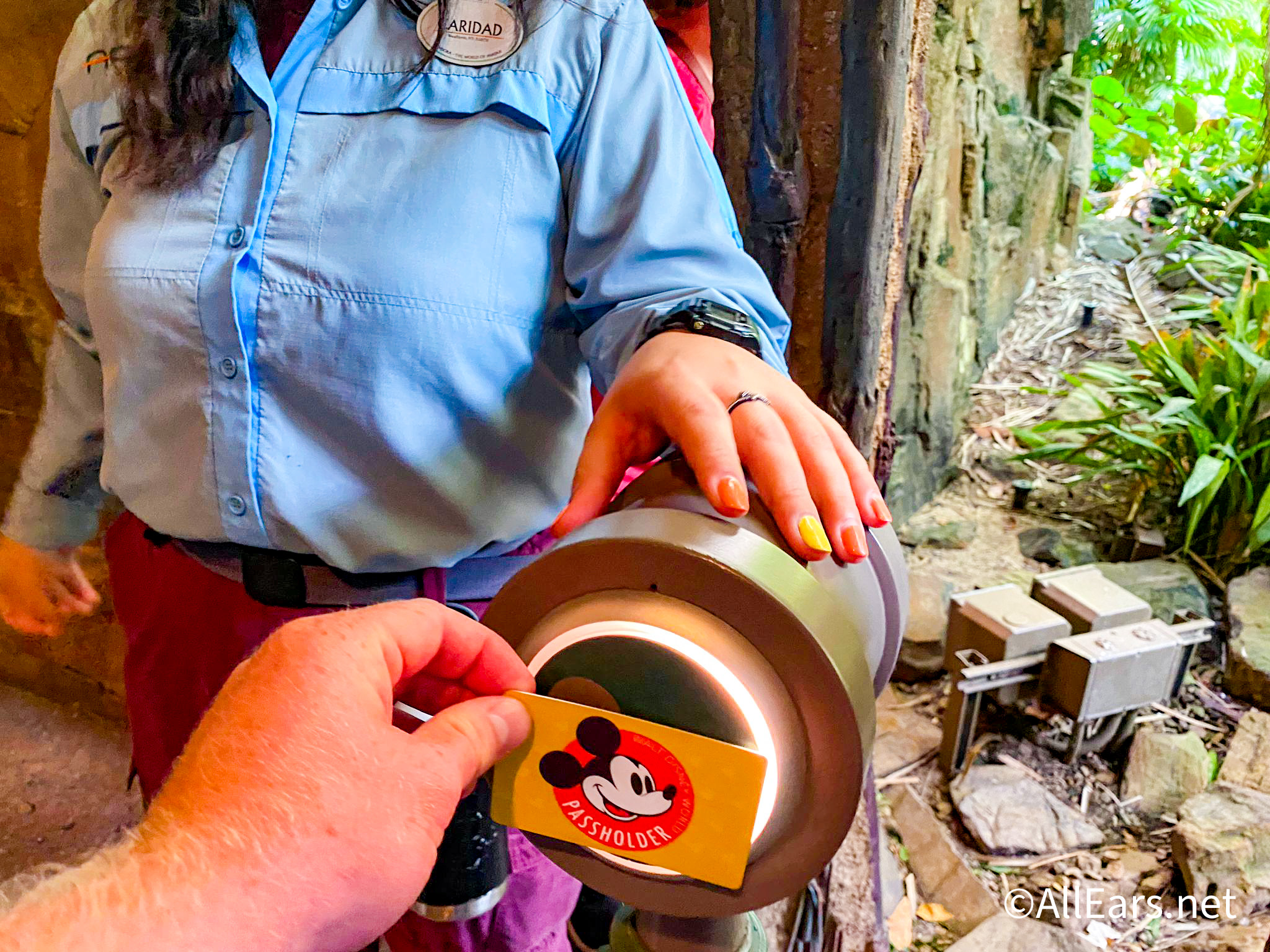 Again, it's not unique to Genie+ and is a problem that could happen with FastPass+ too.
Things can fill up fast
Both Genie+ and Individual Attraction Selection options can fill up quickly, though this is particularly true for Individual Attraction Selections. The Pay-Per-Ride return times for attractions like Star Wars: Rise of the Resistance can be gone in just a few minutes during the early morning. And popular rides like The Jungle Cruise might fill up by early afternoon.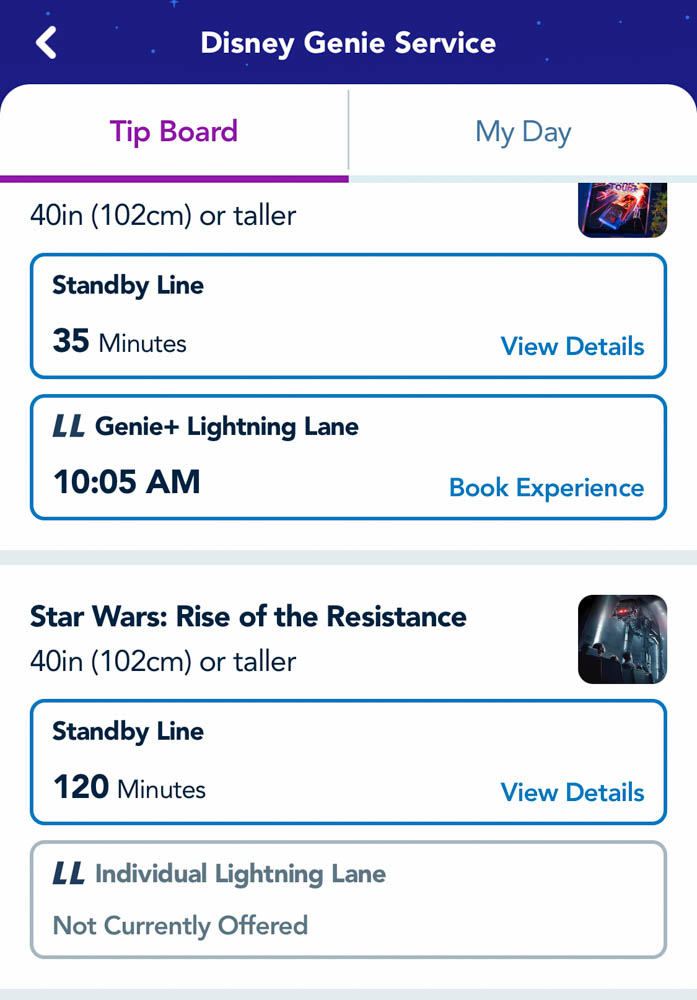 Note, however, that this again is NOT exclusive to Genie+. This is something that happened with FastPass+ too and perhaps was an even bigger issue with that system because some guests could register 30 days earlier (significantly more than certain other guests).
You have to pay for it
This is, perhaps, one of the biggest complaints people have raised about Genie+. While FastPass+ was "free" (i.e. included in your park ticket price), Genie+ costs $15 per person per day ($20 in Disneyland). And separate from that there are the Individual Attraction Selections, which can vary in price.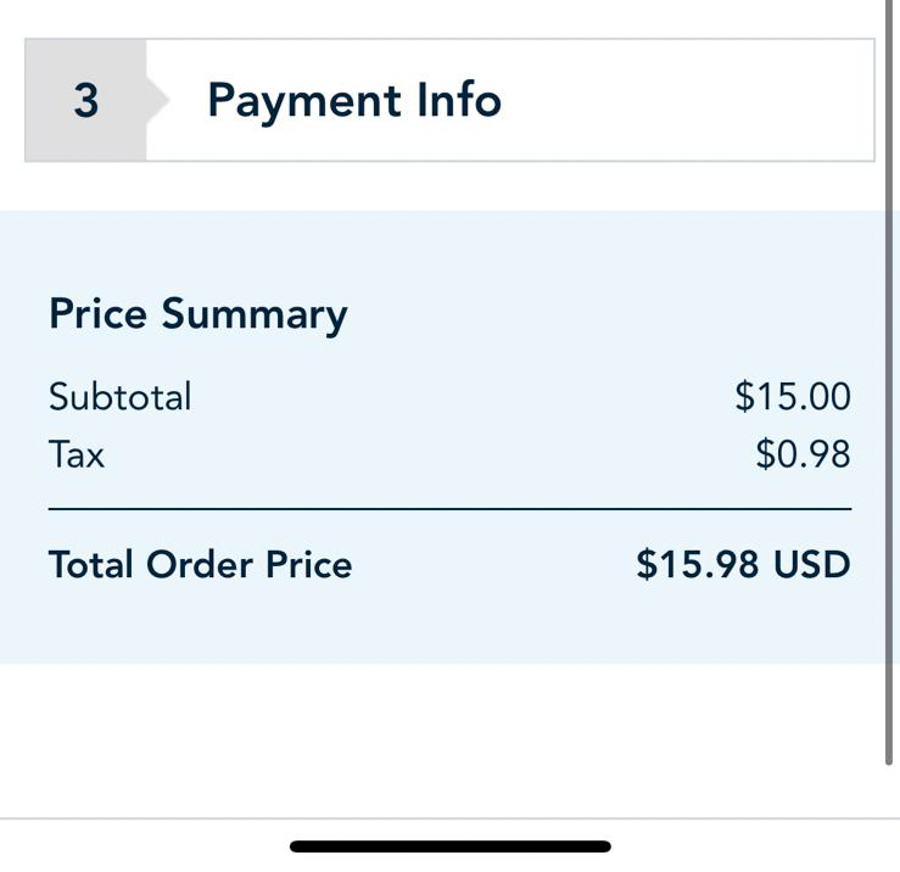 People have also complained about the fact that the Individual Attraction Selections are subject to surge pricing, and thus might cost you more during weekends or busier times of the year.
If you add it on in advance you have to add it on for the whole trip
Another issue some have raised is that Genie+ cannot be bought in advance for only select days of your trip. If you want to add Genie+ on in advance of your trip, it has to be added on to your multi-day ticket or vacation package for the entire duration of your trip.
If you only want it for some days of your vacation (not the whole trip) you'll have to buy it the morning of each day you want to use it. 
Some have felt like it's not "worth it" for certain parks
Some have also shared that while they feel like Genie+ is "worth it" for some parks — especially Magic Kingdom, where there are a lot of rides to get done — they have felt like it isn't quite worth the cost for other places, like Animal Kingdom (though perhaps some Individual Attraction Selections might be worth the cost there).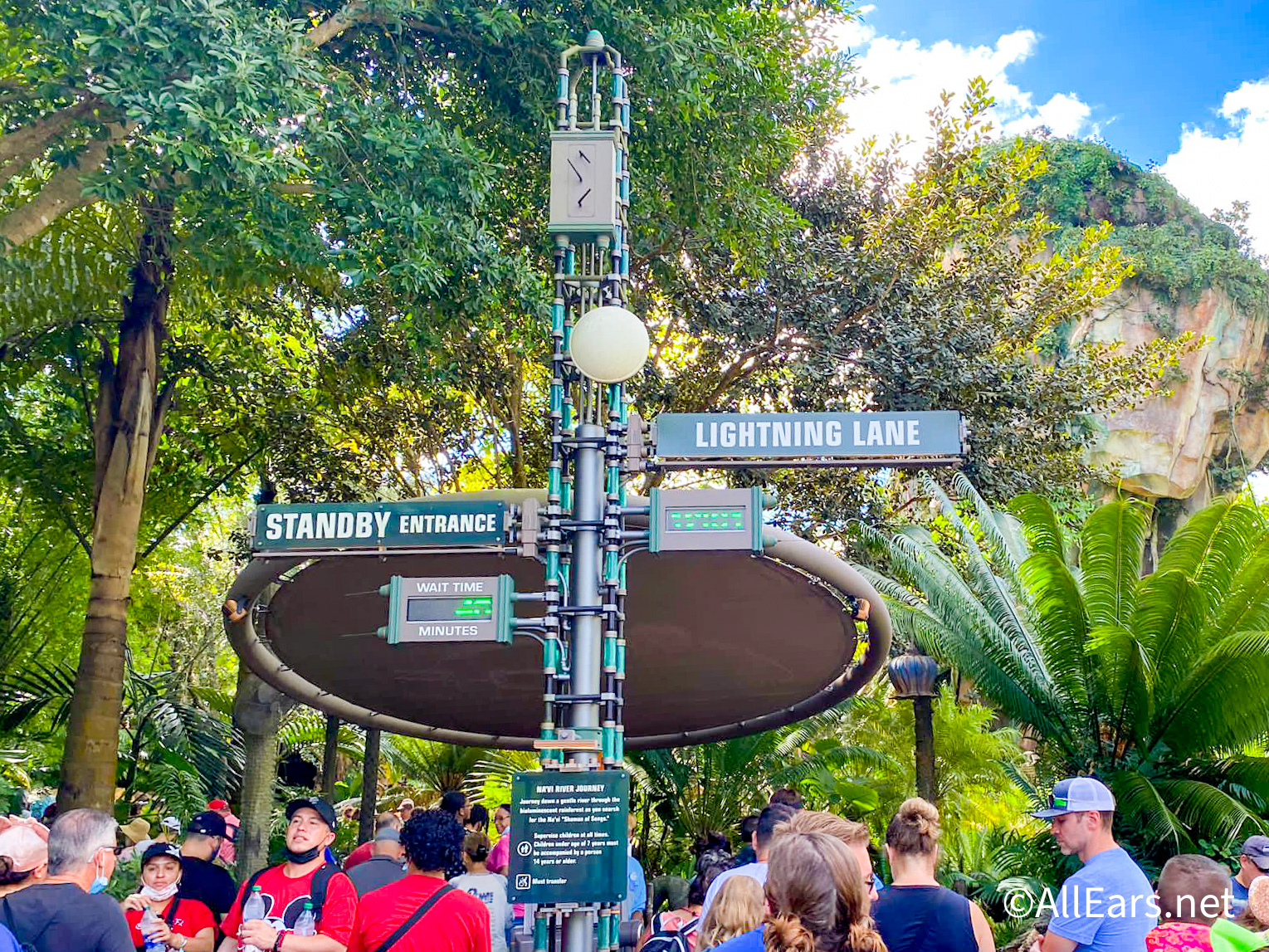 This is something that could happen with FastPass+ too but perhaps was not as big of a concern because FastPass+ was free.
It can make some standby lines longer
Naturally, because there is a second line to now get through the ride (and get through quickly) the standby line waits can get much longer at certain rides. Note that it might not really be affecting all that many rides though — we did some research to find out just what rides are being impacted!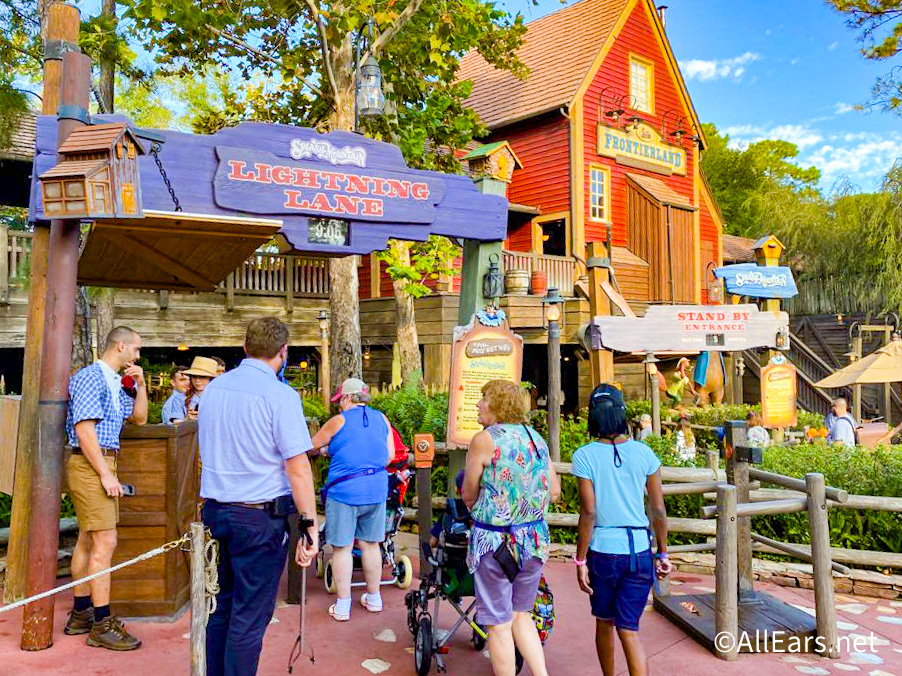 Again, though, this isn't something that is exclusive to Genie+. The same occurred with FastPass+ since there were also 2 lines being managed for rides.
The 7am early wake up time
We mentioned the 7AM wake-up time in terms of how it can be confusing since there are different sign-up times for Pay-Per-Ride selections for Disney hotel guests vs. others. But, putting aside Pay-Per-Ride for a moment, ALL guests can get their first Genie+ selection at 7AM each morning.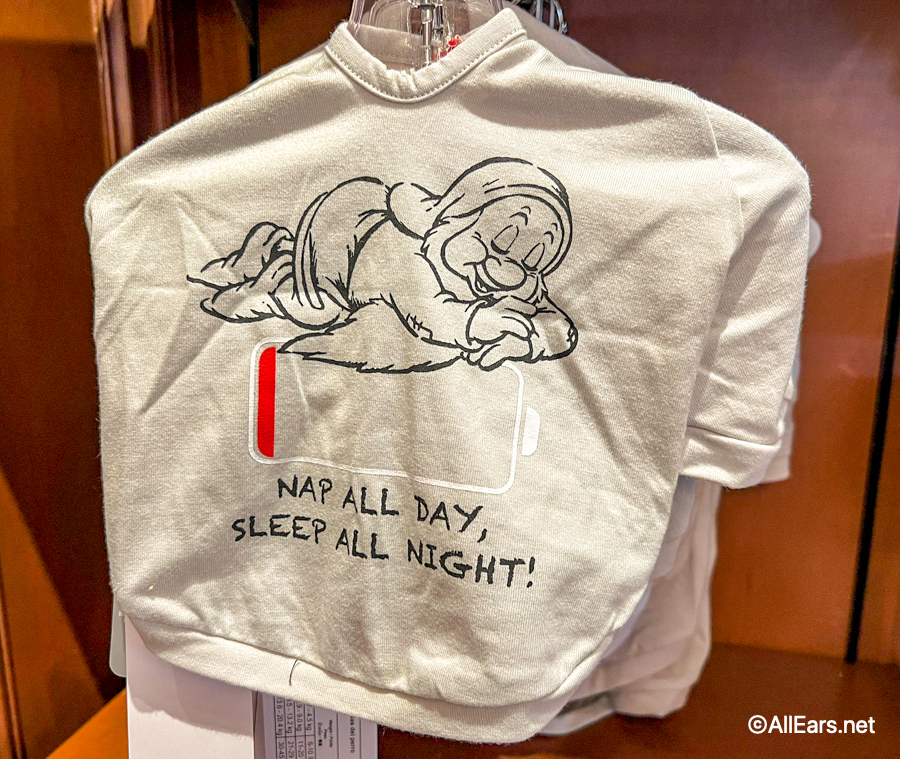 If you're an early riser, that might be great. But for those who like to sleep in, the 7AM wake-up call alone is enough to start things off on a bad foot.
But it's not ALL bad: The good stuff about Genie+ (& how to make it easier)
Okay, so by now you might be thinking "Genie+ really IS the worst!!" But, hold on for one second. Things with Genie+ might not actually be all that bad. Here are some reasons why Genie+ can be good and tips for how to make the system easier for you to navigate!
Be prepared!
The key to really making the most of Genie+ is to be prepared! Truthfully, that's the key to making the most out of any Disney trip (Genie+ or no Genie+). Our tips? Follow the steps below and make sure you do them WELL in advance of your vacation:
1. Download the My Disney Experience app
2. Make sure everyone in your party has an account (they can create it or you can create profiles for them)
3. Get everyone's tickets linked
4. If your friends or family have their own My Disney Experience accounts where their tickets are linked, make sure you connect with those friends/family accounts
5. Make sure all hotel reservations are linked
6. Make sure your Park Passes are linked
7. Play around with Genie+ tip board, etc. to see what things look like in the app (get familiar with where to find Genie+ selections, how to make them, etc.)
8. Watch our videos! We have SOOOO many videos on Genie+ that'll help you conquer your trip. We've got a video about whether you should pay to skip the lines in EPCOT, the secrets to using Genie+ in Animal Kingdom, the secrets to using Genie+ in EPCOT, the secrets to using Genie+ in Hollywood Studios, the secrets to using Genie+ in Magic Kingdom, and SO MUCH MORE. Seriously, Molly and our team have done all kinds of Genie+ tests — let our successes (and failures) help you make the most of your trip!
9. Read our tip posts. Just like our videos, we have a nearly endless supply of these! You can read about whether buying Genie+ can actually save you money, whether it's worth it to buy Genie+ during the holidays, how Genie+ works with multiple guests in one party, and (once again) SO MUCH MORE.
10. Make sure you're ready to go and understand the rules so that when your trip comes, you can handle it like a pro! Being prepared truly is half the battle here.
Designate the people who you want to handle things
If looking down at your phone a ton isn't part of your ideal Disney World plan, but you still want to use Genie+, try to schedule things so maybe one person is in charge of Genie+ selections each day for the whole group. That can give each person in your group a bit of a break so you aren't all staring at your phones for the whole day.
You may also want to consider appointing the most tech savvy people in the group to make Genie+ selections so things are a bit easier. Probably not best to appoint Grandma as your Genie+ point-person if she's still using a flip phone (and not a cool one). 😉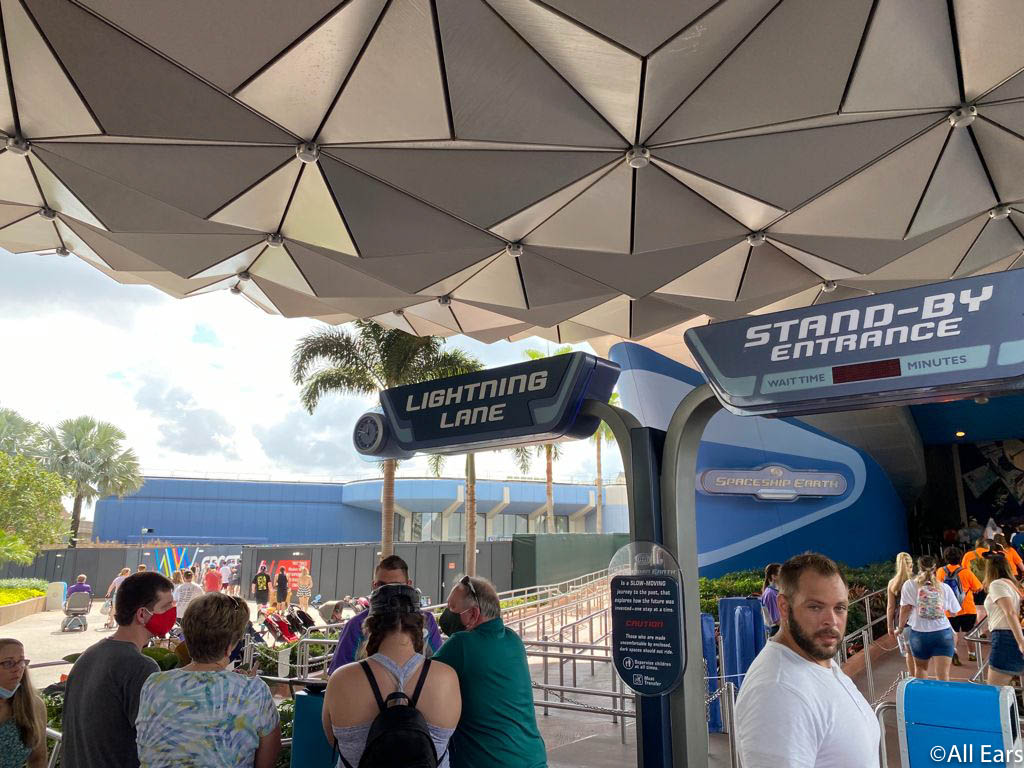 You could also do this with that 7AM wake up time. If you designate one person to be your "morning person" each day, and you schedule it so that different people tackle it each day, then the whole family doesn't have to wake up early.
Give Genie as much info as possible
Are you Park Hopping? When are you hopping? The more info you can give the system, the better things may work out for you. That's particularly the case if you'll be using the free Genie planning service.
Make sure you bring a phone charger
Your park essentials probably already include a phone charger and charging cable, but if they don't, now is the time to add them in there! Between the Genie+ selections and all of the other things you'll want to do with your phone (Mobile Order, make dining reservations, etc.) you're gonna need that charger more than you think!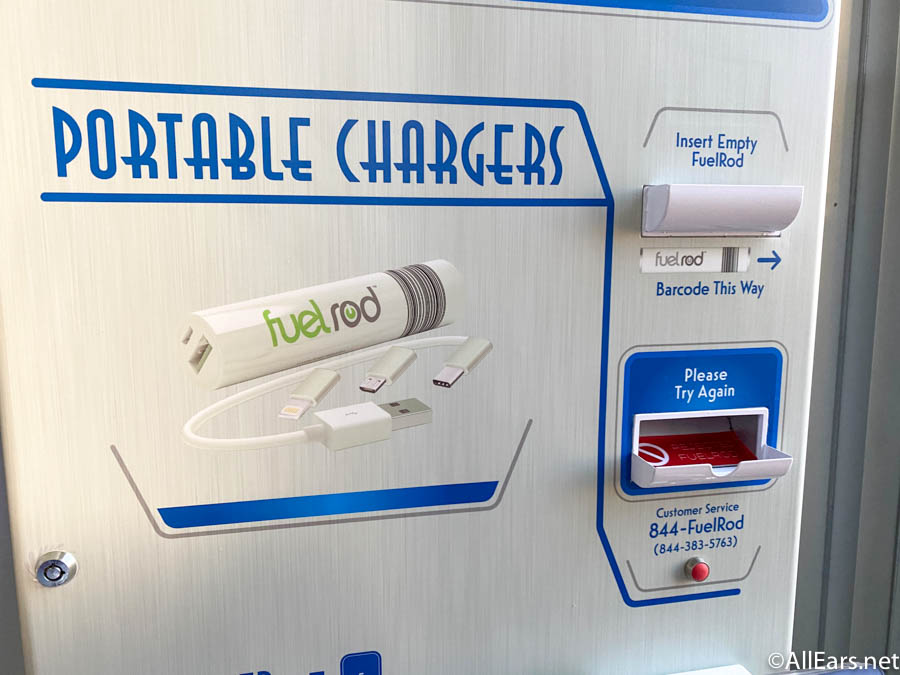 Timers and alarms are your friends
When can you book that next Genie+ selection again? Got to get up at 7AM to book your first one? Don't spend your day hovering over your phone or watch to constantly check the time. Use your timers and alarm functions on your devices to set helpful reminders!
And when those alarms do go off, be sure to act quickly so you can snatch up the selections you want!
Check your app for help
The 120 minute rule can be a complicated one to understand. And, in general, knowing WHEN you can book your next Genie+ selection can also be a bit complicated at times, mainly if your initial selection is several hours away. Generally, you can book your next Genie+ selection when:
You've already used the first Genie+ selection you booked;
Your 1st return window has already ended (if you don't go on the ride itself); or
120 minutes have gone by since you made your last Genie+ selection or it has been 120 minutes since the park opened (depending on the situation)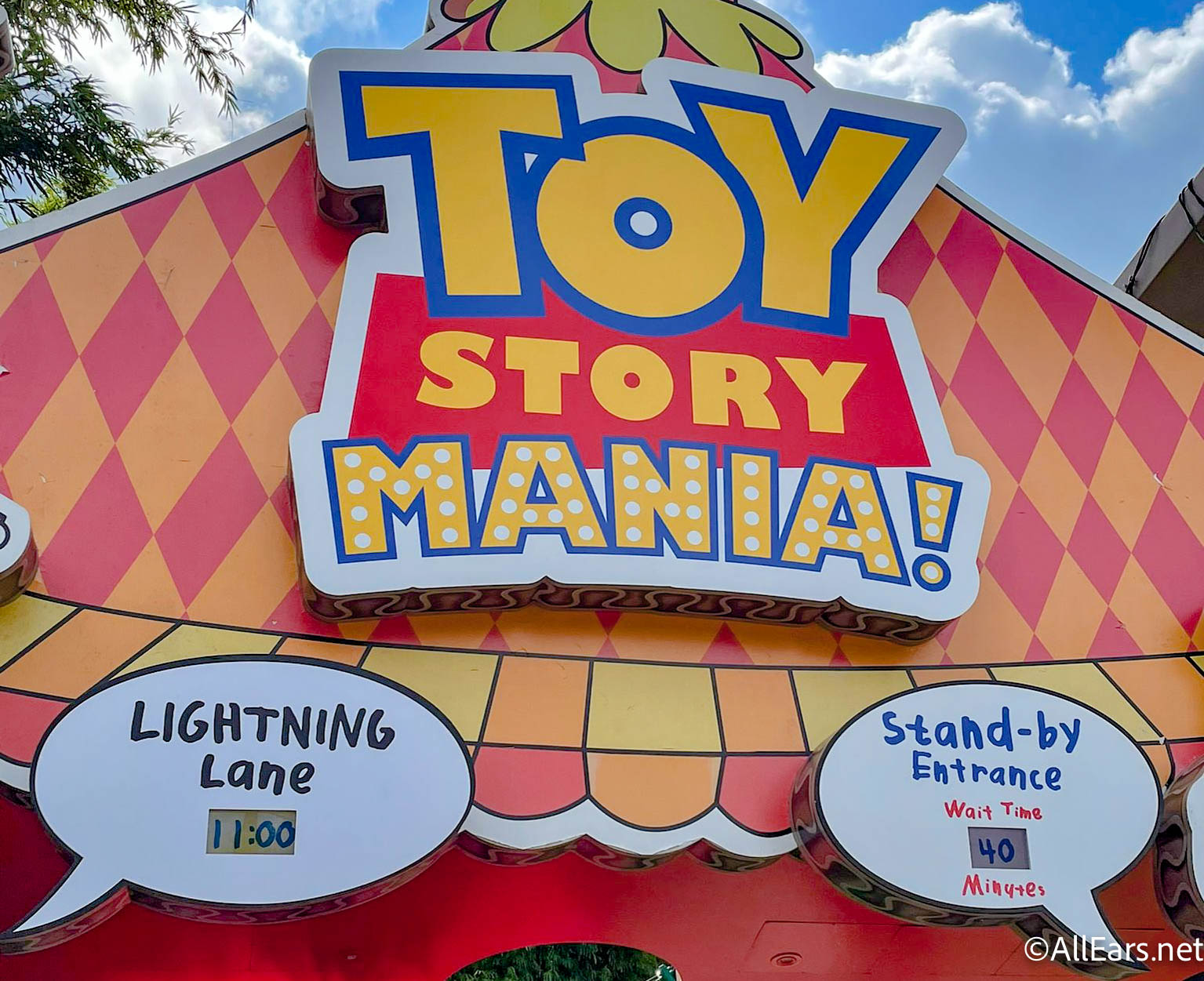 Still confused? Don't stress! The app will tell you WHEN you can make your next selection. Be sure to check that if you have any doubts.
If it's helpful, think of the process like the old FastPass system where you'd go to the machines to get your FastPass tickets one at a time. Once you got one you had to wait a certain time before getting the next. That's a sort-of simplified version of what's happening now, except it's just all on your phone.
Take screenshots
While Disney's systems can often work great, there can be glitches. If you take screenshots of your Genie+ selections, then you won't have to worry if your phone has an issue or there's an app glitch that won't let you see when your return time was supposed to be.
Make a game plan
One of our biggest tips to conquering Genie+ is to make a game plan the night before so you don't have to think about it all in the park. What rides must you get on? What's a top priority? There are some that fill up fast, do you want to ride any of those? Are you willing to rope drop to get in some early morning time in the park? What Individual Attraction Selection rides do you want to get?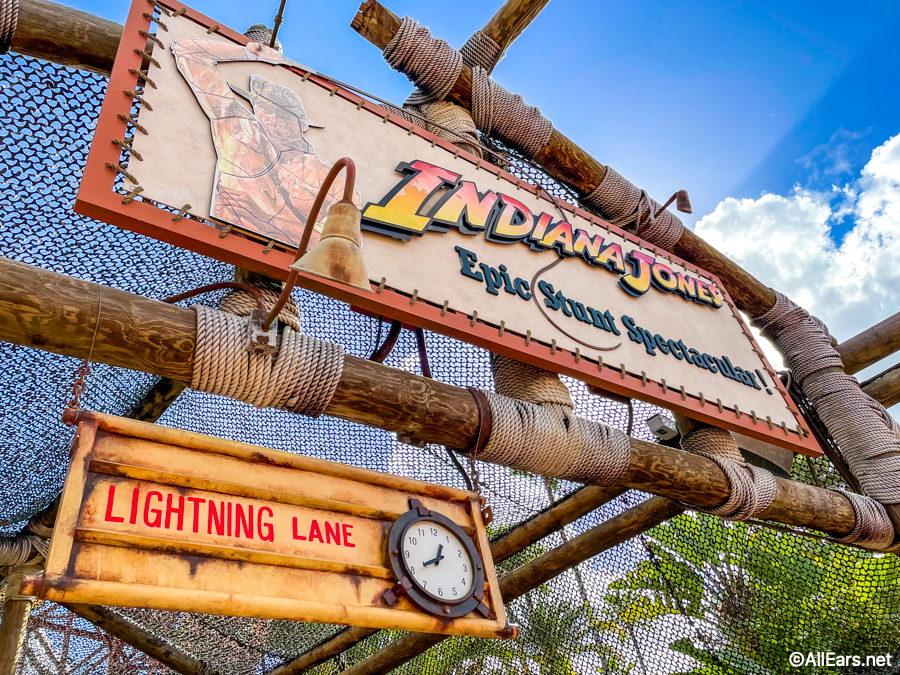 In our experience, setting up this plan can help you feel more in control of your day and maybe even allow you to do more "extra" stuff because you'll have all of the best strategies written down and in place in advance.
Book another Lightning Lane as soon as you can
Always book another Lightning Lane as soon as you can (immediately after scanning into the ride you had a Lightning Lane selection for, or otherwise as soon as you can). Even if the time is not great or it's not a must-do ride, our advice is to book away! Then you can always fiddle faddle (more on that in a second) to see what better selections are available. But at least you'll have something in place!
Start off easy
If possible, consider starting your trip in a park where the Genie+ selections are a little less overwhelming, like Disney's Animal Kingdom or EPCOT. These are among the parks that some guests say are less "worth it" when it comes to Genie+, but if you were planning on using it in those parks anyway, starting your vacation with trips to those parks can be helpful.
You can then use those days to get a better feel for Genie+ in a slightly less stressful environment, without having to navigate a park with a million options (Magic Kingdom) or a park where you have to be super fast to grab some of the most popular rides (Hollywood Studios).
Park Hopping Tips
If you're Park Hopping to Magic Kingdom or Disney's Hollywood Studios, consider booking your first Lightning Lane to be for really popular rides in those parks you'll be hopping to (just watch those return times and make sure they're at or after 2PM).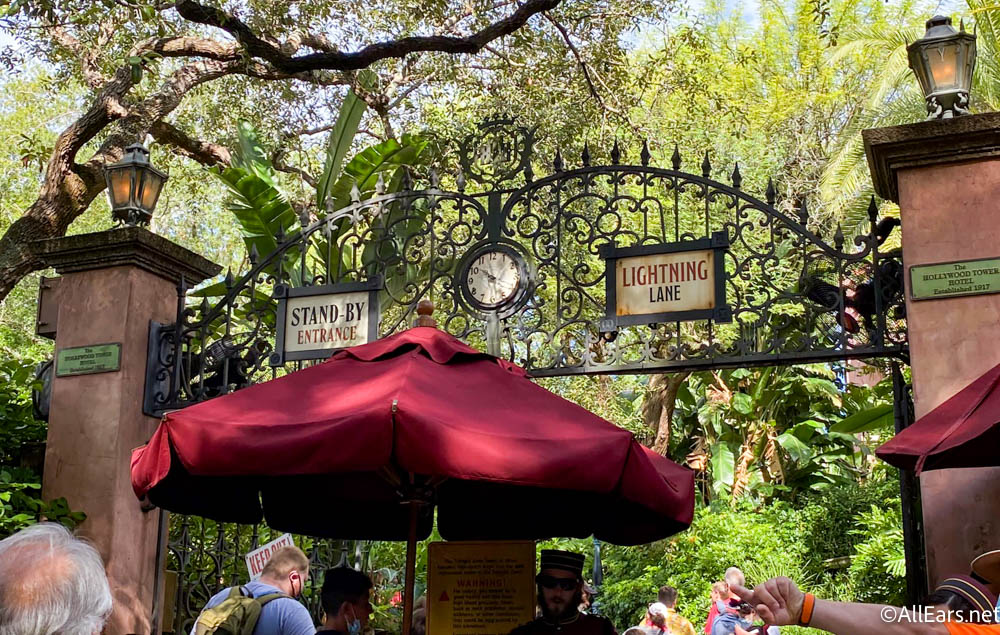 One of our team members shared that they  were going to Disney's Animal Kingdom in the morning and then hopping to Disney's Hollywood Studios in the afternoon. They booked their first Genie+ Lightning Lane selection for a popular ride at Disney's Hollywood Studios so they could get something right at 2PM (when Park Hopping begins). Then at Disney's Animal Kingdom (their first park for the day) they were able to make Genie+ selections after the 120 minute rule was up.
That might work for you, or it might not. But it's something to consider!
Know what to prioritize
As we mentioned before, some rides can fill up/sell out quickly when it comes to Genie+ or Individual Attraction Selection. That's especially true for the Individual Attraction Selection for Star Wars: Rise of the Resistance. You may also see Genie+ selections for rides like the Jungle Cruise and Slinky Dog Dash fill up early or otherwise only be available for return times that are quite late.
Use hotel benefits
Early Theme Park Entry (available for all Disney World hotel guests and select other guests) and Extended Evening Hours (available for Deluxe Resort and Deluxe  Villas guests) can give those who qualify extra time in the parks with lower wait times.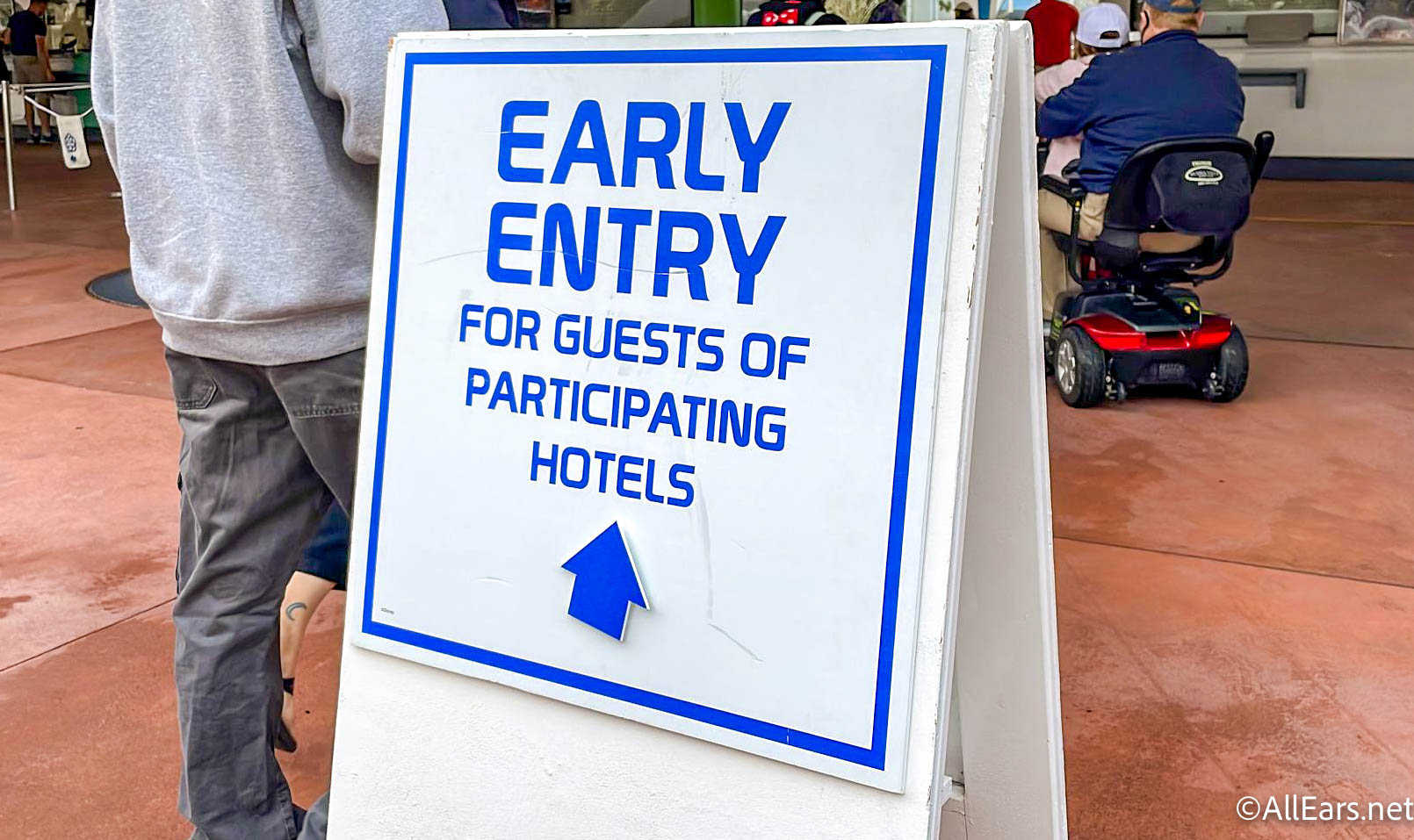 That could give you the chance to do some of those "fancy" rides available through Individual Attraction Selection with shorter lines without having to pay extra! Or it could give you the time to "knock out" some of the other rides you really want to get on (which might otherwise have a long line).
Book your first Genie+ ride first, THEN your Pay-Per-Ride selection
If you've got one person working to get your Genie+ selection AND Pay-Per-Ride selection at 7AM, we recommend making the Genie+ selection FIRST (particularly when it comes to Hollywood Studios). What does this mean? Book your Slinky Dog Dash Genie+ selection first, and then go back and pay for your Rise of the Resistance Pay-Per-Ride selection.
Why? From what we've experienced, some Genie+ rides — like Slinky Dog Dash — can fill up really fast at 7AM since everyone (all guests, regardless of where they're staying) can make their first Genie+ selection at 7AM.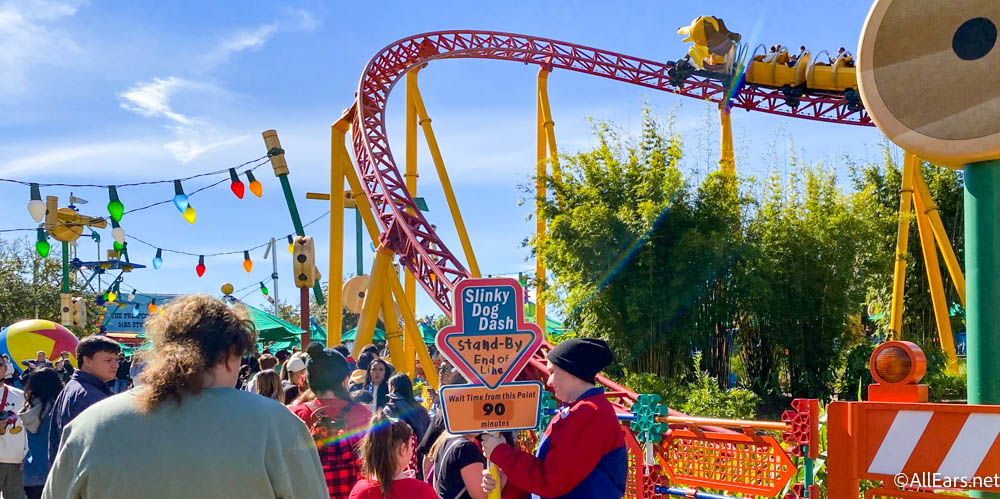 Only Disney World hotel guests (and guests staying at select other hotels), however, can get access to those Pay-Per-Ride selections at 7AM. Everyone else has to wait until the park opens. So you'll have a little bit more time. But, don't dawdle (especially when it comes to Rise of the Resistance). Be sure to book your Pay-Per-Ride selection as soon as you're done making that first Genie+ selection.
Fiddle Faddle (It lives!!)
If you thought "fiddle faddle" was going to die along with FastPass+, thankfully you would have been wrong! Fiddle Faddle lives folks! IT LIVES!
What is Fiddle Faddle? Well, it basically means you keep refreshing the screen and playing around with certain selections to see if you can get a better return time or a return time for an attraction you want.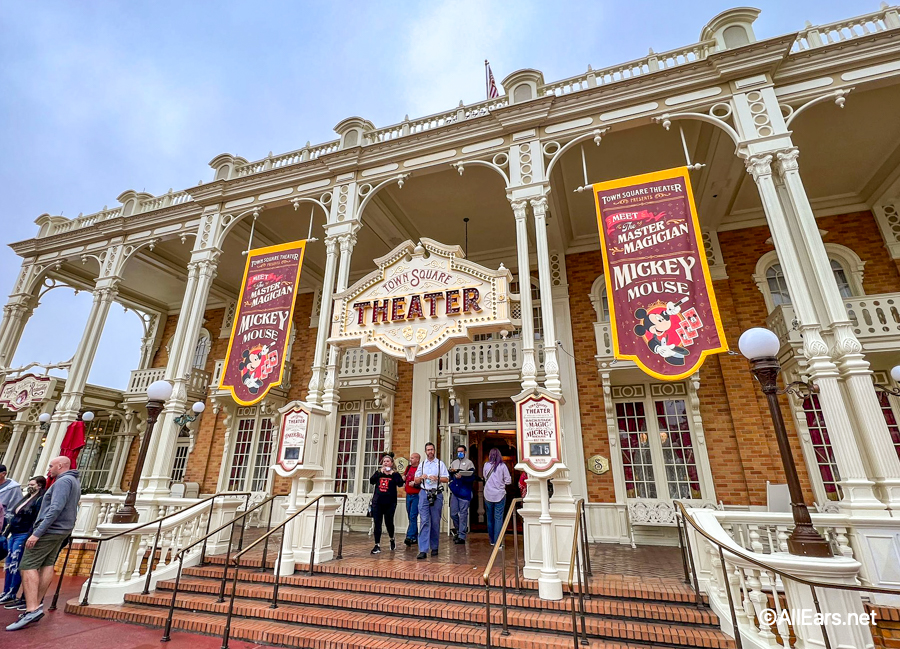 Fiddle faddling can take a while and we're not suggesting that you spend forever doing it, but it can help to refresh just a few times to see if you can get a better time slot. One of our team members said that they even fiddle faddled for quite some time one night and had a Test Track spot pop up even though it had previously "sold out" for the day.
But don't forget to BOOK the available Lightning Lane reservation BEFORE you fiddle faddle! For example, let's say you see a Lightning Lane return time available for Test Track and it's not at a great time (maybe it's way later than you wanted). Book it first. Then fiddle faddle.
If you fiddle faddle without booking, you run the risk that it might fill up and disappear. Poof! There goes your return time! Better to have a reservation at a less-than-great time than not have one at all!
Don't get "got" by the Genie
Sometimes you'll be scrolling through the Genie+ selections that are available and you'll see a return time for 1-2PM. Perfect! But by the time you click it…it says 5-6PM on the next screen. WOAH! You can either back out and try again or just lock in the selection under this new time. Just be sure you're watching those times carefully so you can be aware of any changes!
There are some pros compared to FastPass+ system
While there are some things that certain guests don't like about Genie+ when compared to FastPass+, there are some things that are a bit better under this new system. For example, based on our understanding, Genie+ seems to operate the same for groups of 1-12, whereas FastPass+ was based more on an hourly inventory. Under FastPass+ there was some priority given to smaller groups to "fill in the gaps," whereas Genie+ is more of a first available system.
So is it a GOOD witch or a BAD witch?
Some might want Genie+ to quite literally have a house fall on it, shoes crumpled up underneath and all. But there might be reasons that show why Genie+ isn't that bad or ways to at least make the service (which, let's face it, isn't going anywhere for now) a bit easier to use.
We hope this post helps you during your Genie+ journeys in the future! Stay tuned for more tips and tricks.
Click here to subscribe
What do you think about Disney Genie+? Tell us in the comments!