Some people go to Disney World a LOT. (It's us, we're those people!)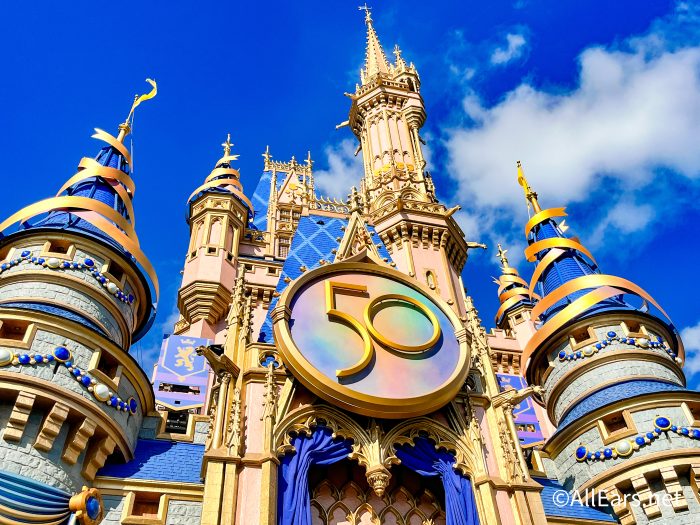 And frequent visitors often find themselves purchasing annual passes to access the parks whenever they want! However, Disney World's annual pass program is far from perfect. In fact, it could learn a few things from annual pass offerings at other theme parks.
What do we wish Disney World would change about annual passes? Let's break it down!
Being Available All Year Round
First of all, we need to mention the fact that currently, Disney World annual passes are on a partial hiatus. Sales have been paused for most tiers of passes since the holiday season, which means you can currently only purchase the Pixie Dust Pass (which has quite a few blockout dates!). The pause on sales was likely a way to help control crowds, but there isn't a date when they'll become available for sale again. We know that many people are looking forward to the day when the higher-tiered passes go on sale again.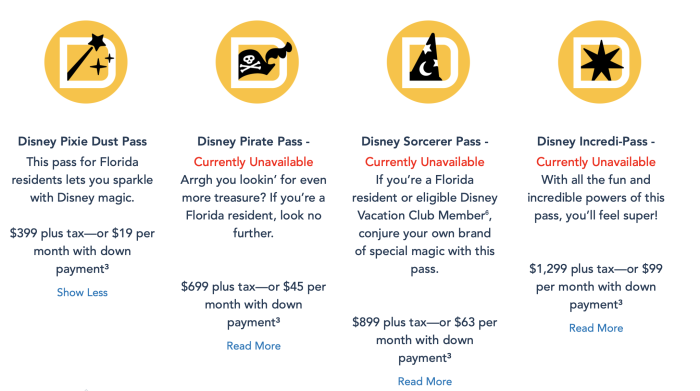 Simplified Names for the Tiers
Back when Disney World changed the annual pass levels and bumped up prices, they made all the names for the passes more "magical." Currently, the four levels are Incredi-Pass, Sorcerer, Pirate, and Pixie Dust. Unfortunately, it made things a little more complicated to keep track of and memorize, so things would be easier if the names just told exactly what each pass offers.
We used to have options like the "EPCOT After 4" pass, which made it clear exactly when you'd be able to visit. Even the former names of Platinum, Gold, and Silver were easier to decipher, considering those are commonly known tiers.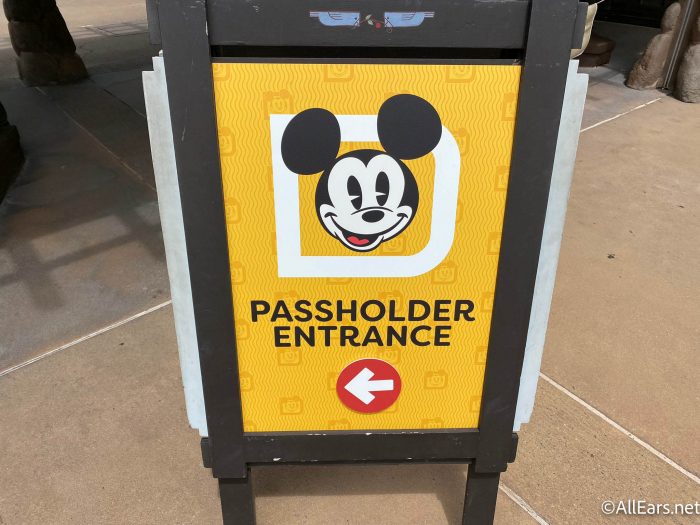 More Perks
Okay, now we're getting into the BIG answers! Over at Disneyland Resort, the Annual Passholders get all kinds of random offerings like photo ops, freebies, and early ticket sales for special events. We've even seen them get after-hours access to select attractions in the parks! Universal Orlando doesn't slouch on the perks for its passholders either, having offered special buttons and magnets in the past.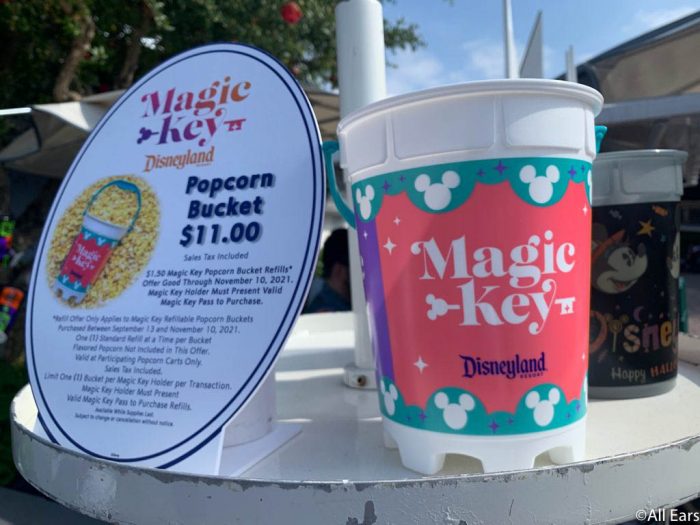 Right now, Disney World passholders are typically limited to discounts on purchases and the occasional free magnet. Sometimes you'll see exclusive merchandise or food items, but those things still have to be purchased. It would definitely boost morale if passholders could get more freebies from time to time, or possibly some extra perks within the parks themselves.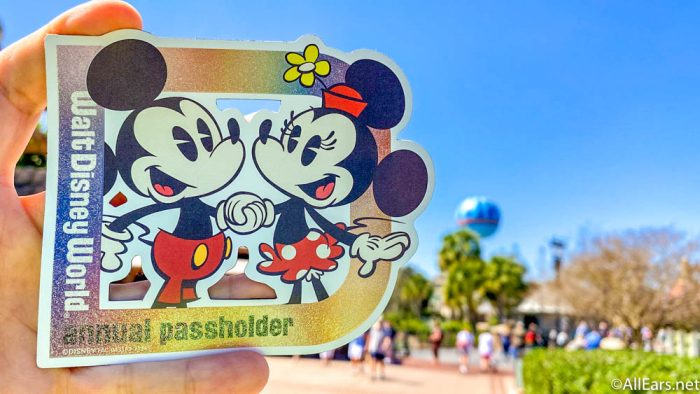 Admission to Special Events
One thing that we LOVE that Universal Orlando does for select passholders is offer admission to special events. Some Universal Orlando annual passes include admission to one night of their popular Halloween Horror Nights, and it would be great to have the same option for Disney World's Halloween and Christmas events. Especially for those who purchase the most expensive annual pass, it would be an awesome bonus perk to have one After Hours event ticket included per Passholder.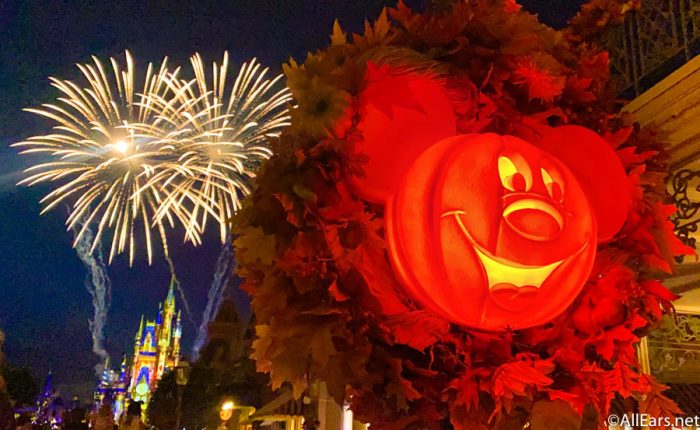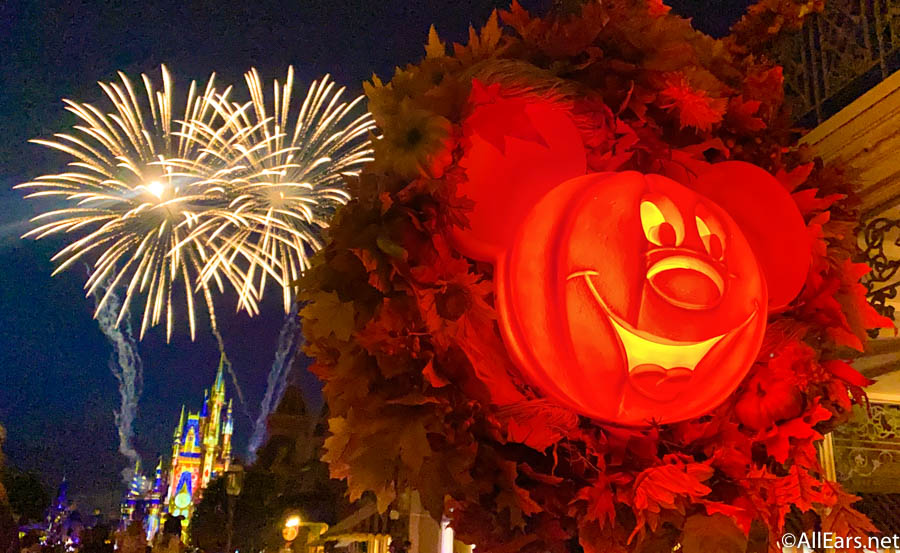 Cheaper Prices
Okay, we know that this one may be a bit of a pipe dream, but we just have to mention it! In 2021, Disney World jacked up annual pass prices when they introduced the new system, and some of the passes got two tiers more expensive! Over the past few years, the prices have increased exponentially, and it's getting harder for fans to continue justifying the cost.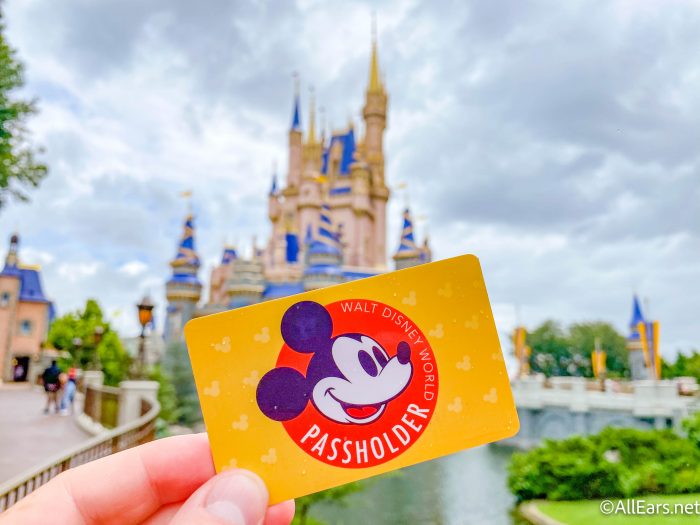 If you compare prices with Universal Orlando, the 2-Park Premier Pass (their highest tier) is $714.99, which is closest in price to Disney World's Pirate Pass for $699 (a pass which is only available to Florida Residents and includes blockout dates on holidays and holiday weekends). To be fair, Universal Orlando only has two dry theme parks, whereas Disney has four, but that doesn't change the fact that some Disney Passholders are "jumping ship" to swap over to the more affordable Universal.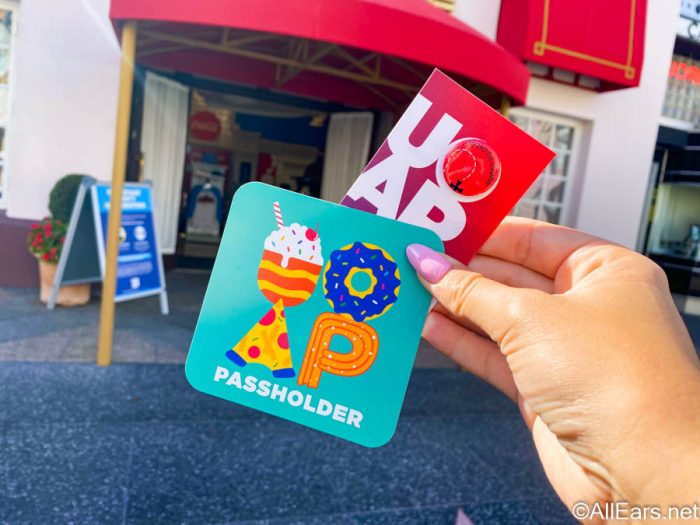 A Passholder Lounge
One perk that we would desperately love to have for Passholders in Disney World is an Annual Passholder lounge! Both Disneyland Resort and Universal Orlando have offered this perk, and it would be a HIT if something like this were offered at The Most Magical Place on Earth. EPCOT is already home to a DVC lounge, so why not add one for Passholders as well? It could be a restaurant or it could just be a place to sit and relax with a few bonus perks.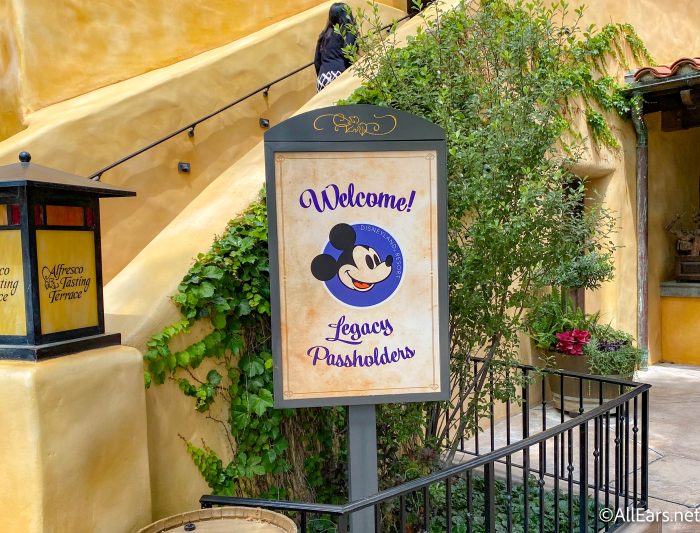 Extra Hours in the Theme Parks
And finally, we'd like to state our case for Annual Passholders to get extra hours in the theme parks. Universal Orlando sometimes offers Annual Passholders early admission into the theme parks, and we've seen Disneyland Resort offer late-night access to certain rides before, but we don't really have a perk like this at Disney World. We understand that the early theme park admission may not be possible since there are SO many Disney World Passholders, but there are other ways to offer this perk.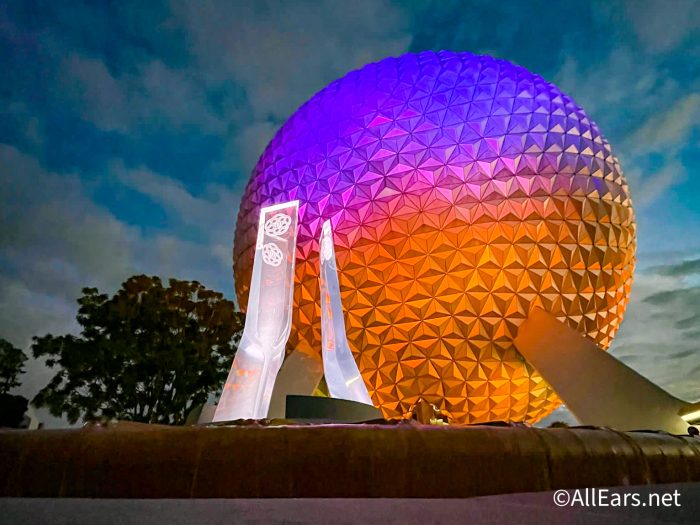 We've seen Disney Vacation Club members get Moonlight Magic events where they can have exclusive access to the parks, and if Disney offered something similar for Passholders, we're nearly certain that it would be incredibly popular.
So there you go — all the things we wish Disney World's annual pass program would learn from other theme parks. We'll keep you updated on all the Annual Passholder news, so stay tuned to AllEars for the latest!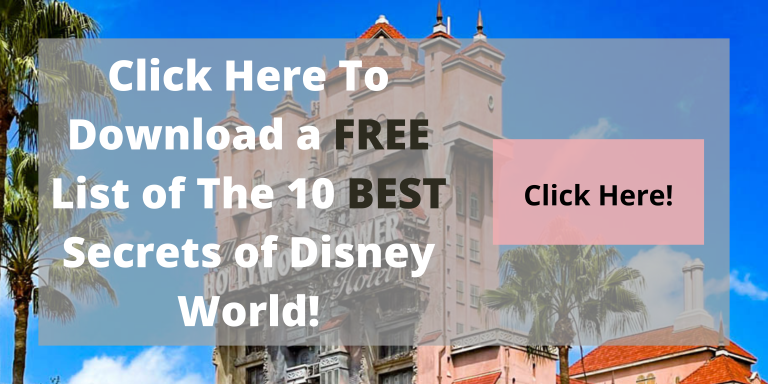 Have you ever had an annual pass to Disney World? Tell us in the comments!