Some people are not happy with Disney right now.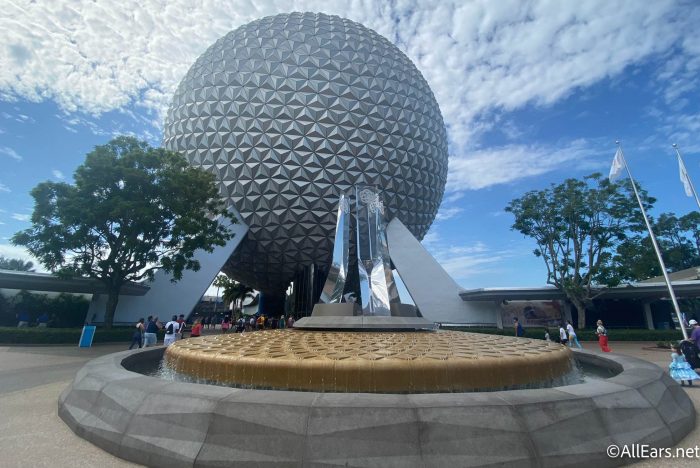 We see it reflected in various comments on our social media and posts from others. Many of the recent changes at Disney World and beyond have left Disney fans feeling pretty unhappy. But what exactly is at the core of this frustration? We're taking a look at the recent changes, and how Disney fans are currently reacting.
Let's talk about why everyone is so upset with Disney right now.
When you saw the name of this post, the first thing that popped into your head might have been Disney Genie+. The new paid replacement for the FastPass+ system in Disney World and Disneyland caused quite an intense reaction from Disney fans when it was announced.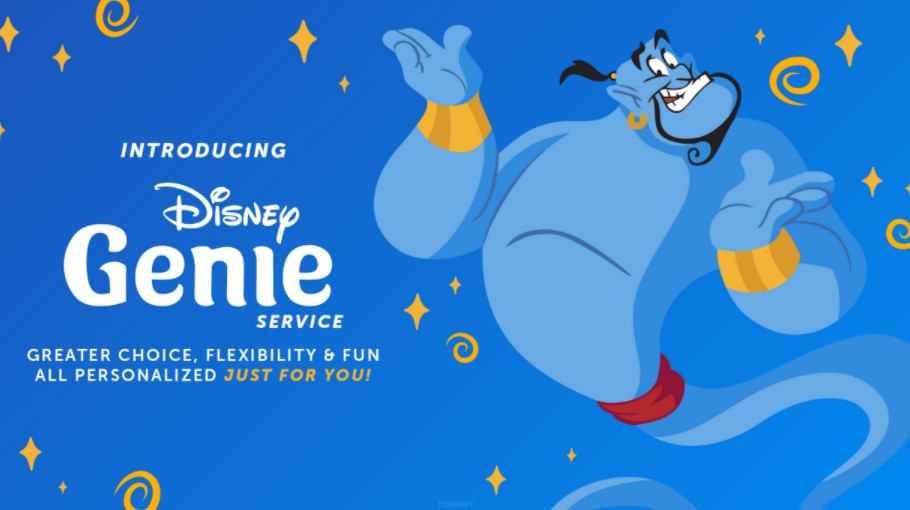 Instead of a free offering, skipping the lines now costs $15 per day per ticket in Disney World and $20 per day per ticket in Disneyland. For some, this is one of the many examples they bring up when noting that they feel like Disney is coming at a higher and higher premium, with fewer complimentary offerings all around.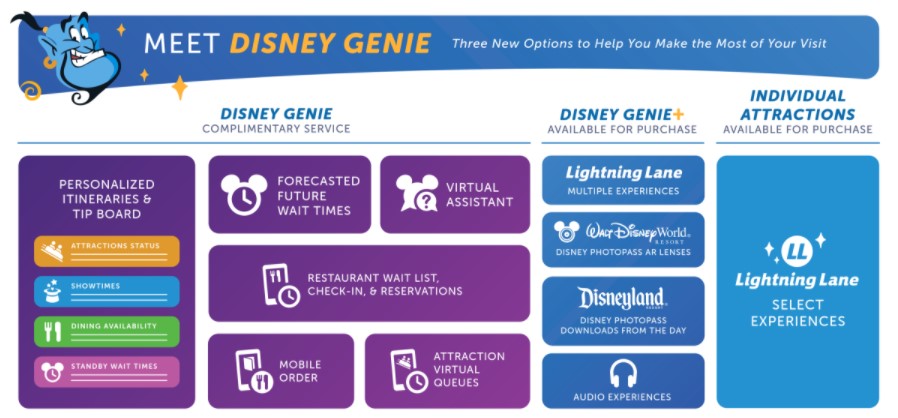 Genie+ has already debuted in both Disney World and Disneyland. We've tested the system in Disney World a lot and have worked to provide you with our best tips and tricks so you can decide whether to use the system and (if you choose to use it) how to make the most of it. Check out some of our links below:
Since its debut, we've seen some fans noting that they've been frustrated with Genie+, while others have said they've felt like it was worth it, at least for certain rides or certain parks. We'll have to see how the system holds up over time and if opinions regarding it ultimately change.
Speaking of premium pricing, when the Star Wars Hotel (Star Wars: Galactic Starcruiser) pricing was released, that caused a bit of an uproar. It seems this experience may not necessarily be one that the average family can afford.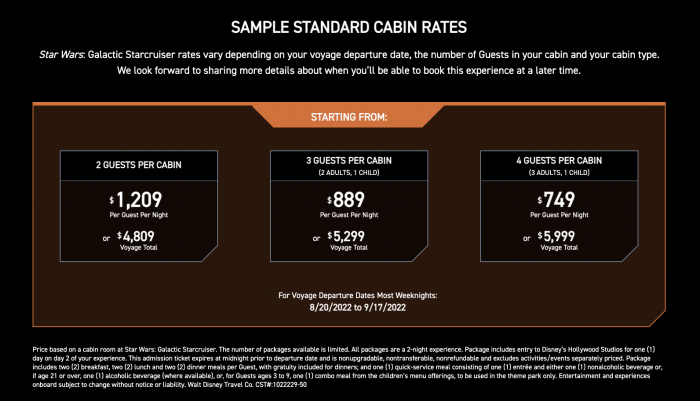 Star Wars: Galactic Starcruiser has example pricing beginning at $749 per person per night. And that was based on a voyage with 4 guests per cabin (3 adults and 1 child). Whew! That price does include select dining, entertainment, and a visit to Disney's Hollywood Studios; but with a mandatory two-night stay, you're looking at several thousand dollars for a stay with just a few family members or friends. Yikes!
Disappearing Complimentary Offerings
While prices rise in some areas, complimentary offerings disappear in others. The free Magical Express transportation from and to the airport was discontinued in early 2022, and free MagicBands are already a thing of the past.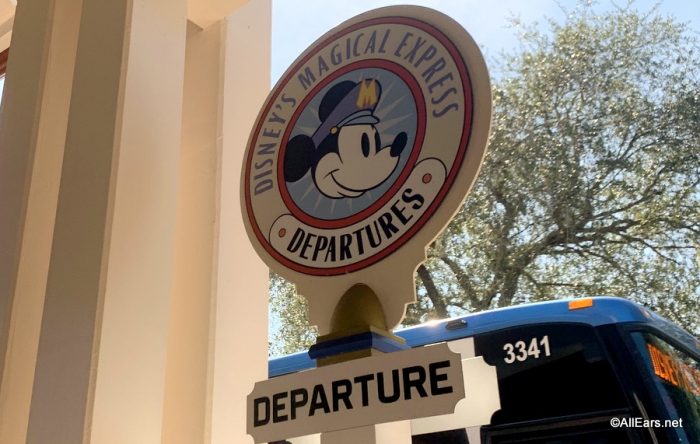 Lots of Disney fans are taking note of what appears to be a slow but steady disappearance of several free offerings. Some have mentioned that they feel that the company is focusing more on the money than the guest experience in the modern age.
Fewer Hotel Perks
Some have shared that they feel there are fewer hotel perks too. Since the park closures in 2020, some hotel perks have gone away or have been significantly changed. They boil down to free transportation (the loss of the Magical Express is one thing we mentioned above) and a few other minor amenities.
Traditional Extra Magic Hours won't be returning either. Instead, hotel guests can now experience Early Theme Park entry (allowing them to enter any Disney World theme park 30 minutes early on any day). But Extra Evening hours (allowing guests to take advantage of extra nighttime hours in select parks on certain days) are reserved for deluxe guests only (AKA, the people who can pay more).
This is another case where many Disney fans have noted that they feel there has been a potential change to a model that focuses on those who pay more. Some have noted that they feel like Disney is leaving average families in the dust.
Premium Prices for the Holidays
The holidays seem to be getting more expensive too. This year, in lieu of the usual holiday parties (Mickey's Not So Scary Halloween Party and Mickey's Very Merry Christmas Party) Disney introduced two new holiday-themed After Hours Events — and they are expensive.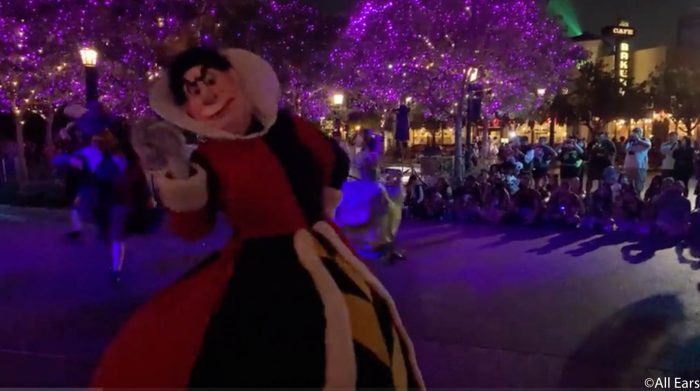 For some of the higher-demand nights, you're looking at around $200 for just a three or four-hour event. We've heard from plenty of readers who usually make Disney a part of their holiday traditions and can't do so this year due to the pricing.
UPDATE: For 2022, Disney has announced the RETURN of Mickey's Not-So-Scary Halloween to replace BOO Bash. 
Some folks also aren't happy about Disney Park Passes. The theme park reservation system may have made sense to them when park capacities were heavily limited for health reasons, but as time goes on more and more Disney fans seem to be indicating that they're seeing Park Passes as a nuisance.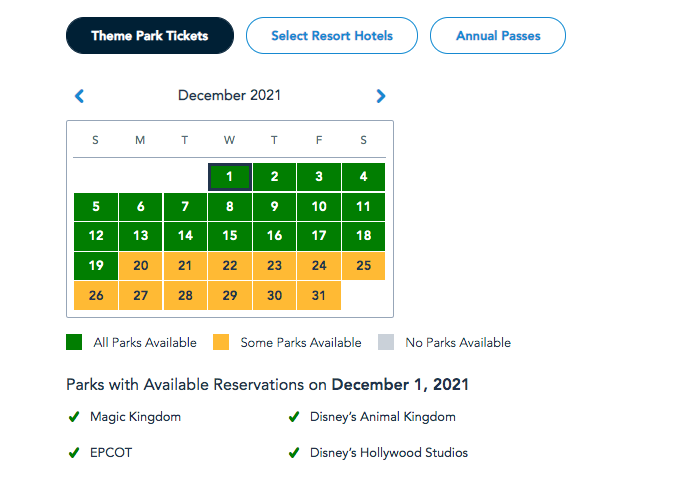 Not only can Park Passes make it more difficult to be spontaneous on your trip, understanding Disney Park Passes and making the right ones can take a bit of research and planning!
Changes at Disney can often bring a negative reaction from fans, and this past year in particular we have seen some big updates. There's no denying that Disney World is constantly changing, but many of these new changes have led to frustration as people realize they will need to plan their trips entirely differently now.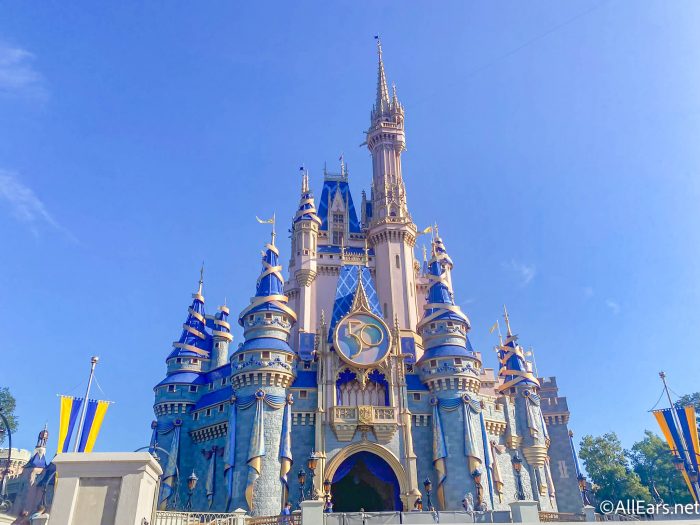 It's always important to keep in mind that things are subject to change in the future.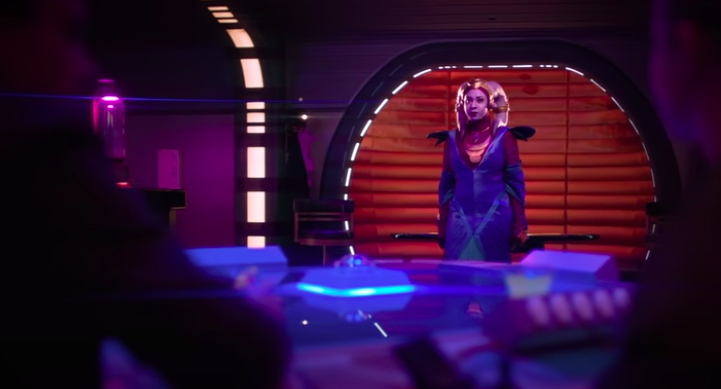 We know that changes at Disney can be frustrating, and while we wait to see how each of the changes affect Disney World as a whole, rest assured that we will be here to cover all the latest, and break down all the new changes to help you best plan your trip. So stay tuned to AllEars for everything new happening in Disney World!
What do you think of these changes? Tell us in the comments! 
Join the AllEars.net Newsletter to stay on top of ALL the breaking Disney News! You'll also get access to AllEars tips, reviews, trivia, and MORE! Click here to Subscribe!