Let's be entirely honest here — there's no denying that a Disney World trip can be expensive.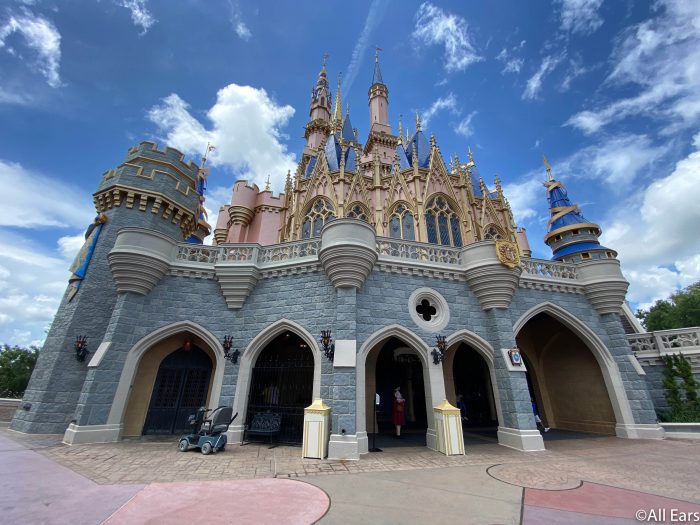 Just the cost of the hotel and park tickets could make it one of the more expensive vacations you'll take with your family. You're probably well aware of the main costs of the trip — the hotel, the tickets, food, etc. But there are some hidden costs you might not be factoring into your budget! Today we're breaking down all of these hidden costs for you so you can plan ahead, make sure your budgets take everything into account, and better prepare for your vacation.
1 — Parking
Most parking at Disney World isn't free. While you will find free parking at Disney Springs, parking at Disney World's hotels is NOT free (except in certain circumstances).
Day guests can self-park at Disney World's hotels for free while enjoying select dining, shopping, entertainment, and recreation experiences. Just keep in mind that hotel hopping rules have changed due to COVID-19 and you aren't able to get into some of the hotels as easily as you once were.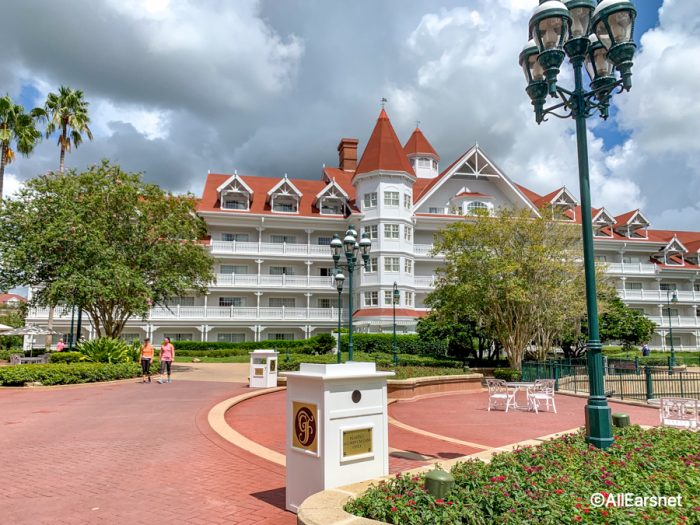 If you're a registered guest who is spending the night at a Disney World hotel, however, you'll need to pay an overnight fee for self-parking. The fee depends on the type of resort you'll be staying at — value, moderate, or deluxe/deluxe villa. Check out the rates below.
There is complimentary parking for guests staying at the Campsites at Disney's Fort Wilderness Resort though, so keep that in mind.

There is also valet parking available at select hotels for a fee of $33 per night.
If you're a Disney Vacation Club Member, the rules are different. Members are not charged the standard overnight self-parking fees when they stay at a DVC Deluxe Villa (whether they use points or another method of payment). Members are also not charged the standard, self-parking fees when they use vacation points to stay at a Disney World Resort hotel.
So, if you'll be renting a car when you arrive to Disney World or planning to drive there, be sure to factor parking costs at the hotels into your budget.
Another thing you'll want to think about is parking fees at the Disney World theme parks. If you stay at a Disney World Resort hotel or you have an Annual Pass to Disney World that includes the parking fee, then parking at the theme parks is complimentary.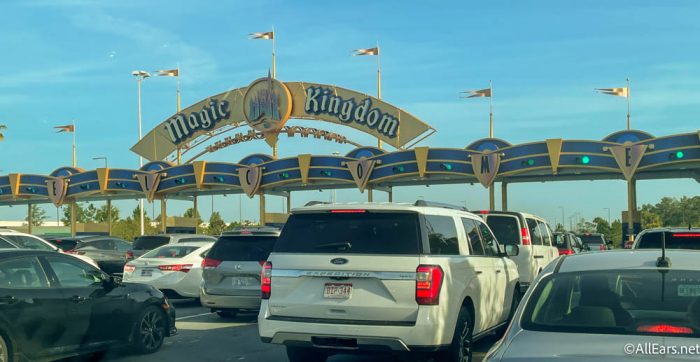 But, if you will be staying at a hotel or other spot that is off-property or otherwise is not a Disney owned-and-operated hotel (and you don't have an Annual Pass that includes parking), you will need to pay to park at the theme parks. The rates for parking are $25 per day for a standard car or motorcycle, and $30 per day for oversized vehicles.
There's also preferred parking if you're looking to get a spot that's closer to the front of the park.
Keep in mind that once you pay for parking at any 1 of Disney World's 4 theme parks, that parking pass is good for the entire day at all 4 theme parks. That means you can Park Hop (if your ticket has Park Hopping abilities) and use that same parking pass to visit another park (i.e. you won't have to pay for parking again).
Again, if you're planning to do something like stay off-property at a nearby hotel, Airbnb, or other spot, you don't have an Annual Pass that includes parking costs, and the location you're staying at doesn't offer a shuttle to Disney World, this daily parking cost is something you'll want to keep in mind. It's not so much a cost that Disney tries to hide, but it's one you might not have thought about.
2 — Cancellation Fee for Dining
Another big cost that can sometimes surprise people is the cancellation fee for not showing up to your dining reservation or failing to cancel it in time. For many dining reservations, Disney will require that you input a credit card number and provide a guarantee. If you do not show up to the reservation, or you don't cancel it within a set amount of time, your credit card will then automatically be charged a fee.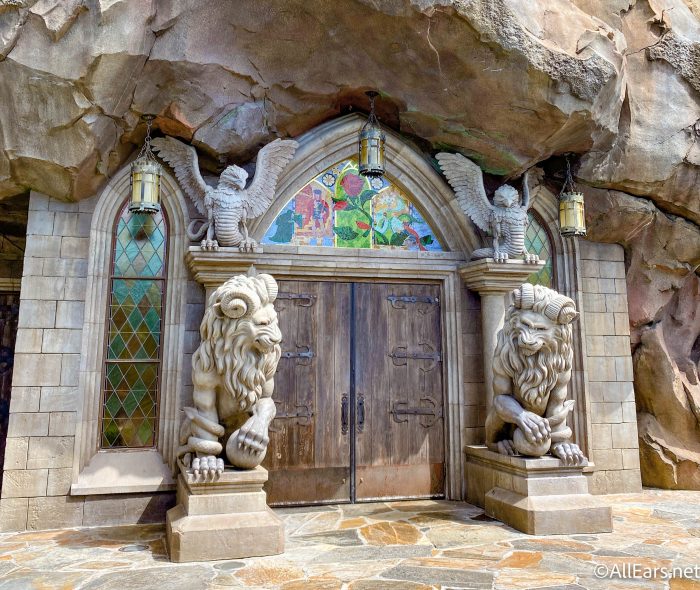 The cancellation fee is typically $10 per person, though you'll want to check each specific restaurant's policy. In order to avoid this fee (if you know/think you won't be able to make the reservation), you'll need to cancel at least one day before. Typically, this means that as long as you cancel by 11:59PM ET on the day before your reservation, you'll avoid the cancellation fee. But, again, be sure to check each restaurant's cancellation policies to see if there's anything specific noted there.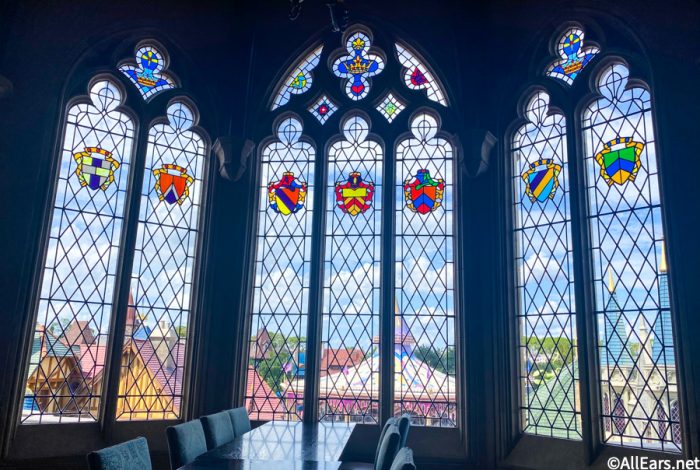 If you are in a more last-minute circumstance where you can't make your dining reservation and are past the cancellation period, you may be able to reschedule the reservation to a later date and then cancel within that date's cancellation period to avoid being charged the fee.
Just keep in mind that reservations for especially popular reservations can fill up quickly and many other guests may be eagerly searching for openings or cancellations. Even aside from avoiding a cancellation fee, it's really important to cancel those reservations as soon as you know that you aren't going to be able to make them to give others the best chance to potentially eat at their dream restaurants!
3 — Resort Fees
While there really aren't resort fees at the Disney World owned-and-operated hotels (except the parking fees and another one we'll discuss in a minute), many other hotels do charge a number of add-on resort fees.
For example, when we looked at a stay in September at the B Resort & Spa, in the Disney Springs Resort Area, there was a resort fee of $32 per night.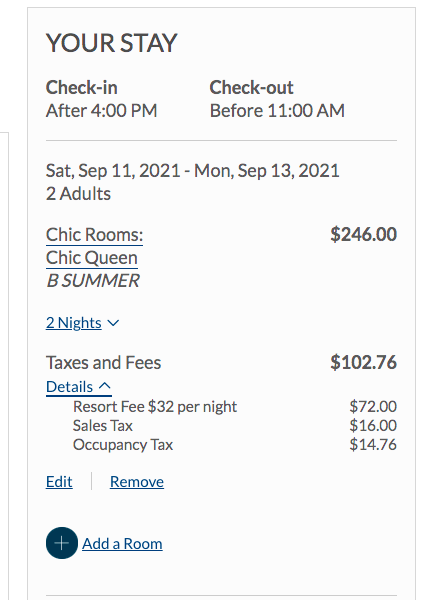 That's an important thing to consider as part of your stay and it's key to factor into your total costs. When you're booking a hotel near Disney World, be sure to look for or ask about whether there are any resort fees before finalizing your reservation.
4 — Resort Cancellation Fees
We've already talked about dining reservation fees, but another thing you'll want to take into account are resort cancellation fees.
For a while, due to COVID-19, Disney implemented a flexible cancellation policy to provide guests with a bit more flexibility in their vacation choices.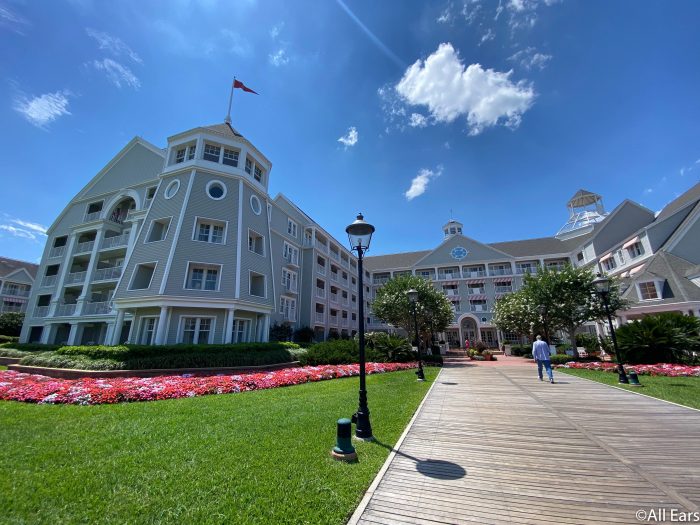 But, this flexible cancellation policy ended a few months ago. Now, guests may be charged a cancellation fee depending on when they cancel. If you cancel 30 days or more prior to your arrival, the total amount you've paid thus far will be refunded, minus any non-refundable fees, travel protection plan costs, or third-party fees.
If you cancel between 2 to 29 days prior to your arrival, the total amount you've paid thus far, minus a $200.00 cancellation fee, along with the other excluded fees above, will be refunded.
If you cancel within 1 day prior to arrival, or if you are a no-show, the full price of your vacation package will be nonrefundable.
While you might have had your vacation planned for months, life can throw some unexpected things at you sometimes and situations may arise that require you to cancel reservations closer to your arrival date, so these fees and policies are important to keep in mind.
5 — Miscellaneous Travel Costs
These costs aren't exactly "hidden" but they are things you'll want to make sure you've factored into your budget well in advance. Travel of any kind is key to consider. Of course, there's the travel to Orlando itself, whether that be by airplane, bus, car, etc.
But, you'll also want to think about travel to and from the airport to your hotel. Disney's Magical Express will be ending in January of 2022. The Magical Express was a free service that Disney World hotel guests could use to get to and from their Disney World resort and Orlando International Airport.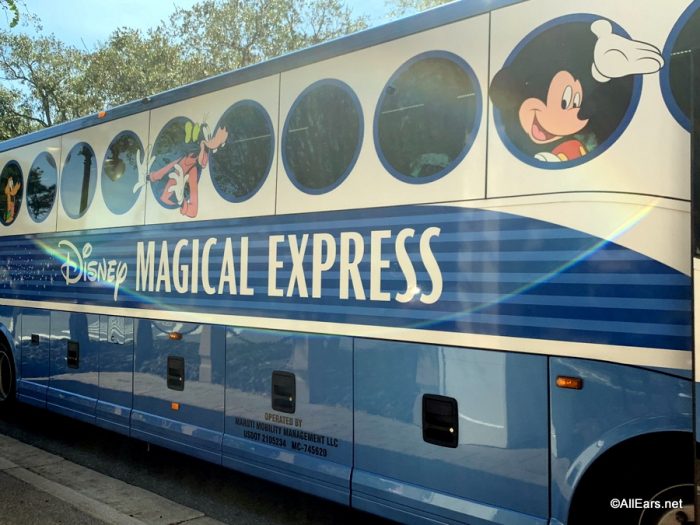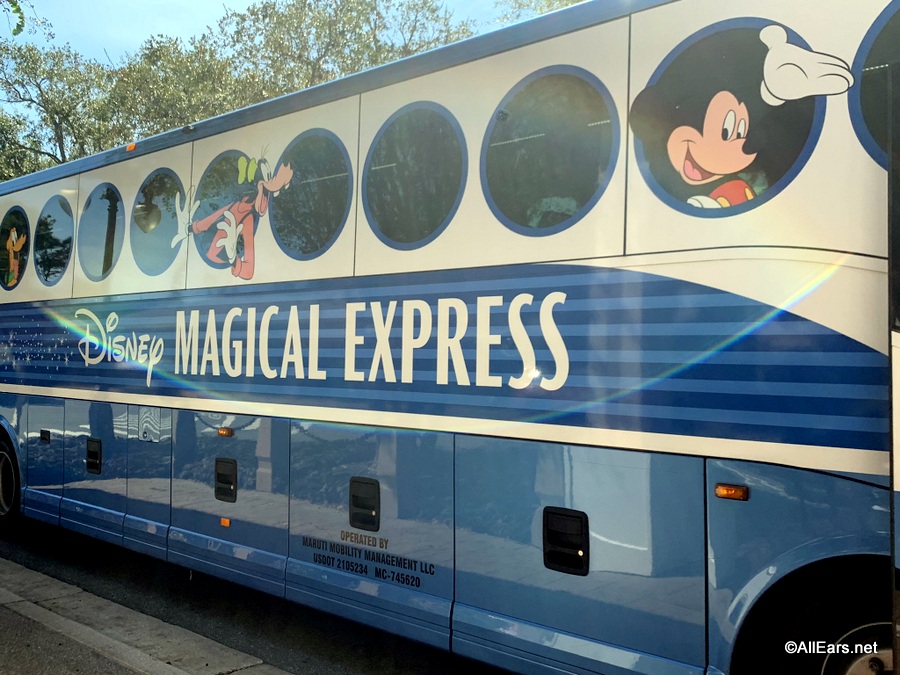 If that service is one you've relied on for years, you'll have to factor in the new cost of either an Uber, a taxi, a private transfer, a rental car (just don't forget about resort parking), or another form of transportation to and from the airport. Mears, the company that operates the Magical Express for Disney, will be offering a new service that is set to offer many of the same benefits of the Magical Express, but there is a fee associated with the service.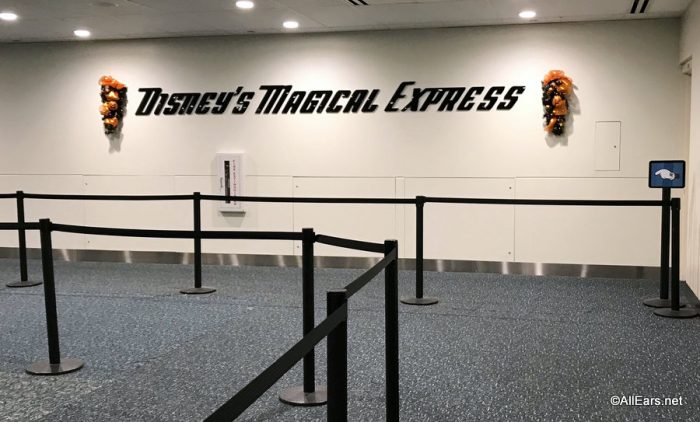 If you're traveling by car at all — either to Orlando, or around Orlando in a rental car — don't forget to factor in the cost of gas based on how much driving you'll be doing. And if you will be renting a car, you'll want to factor in the rental cost itself and any secondary charges associated with that.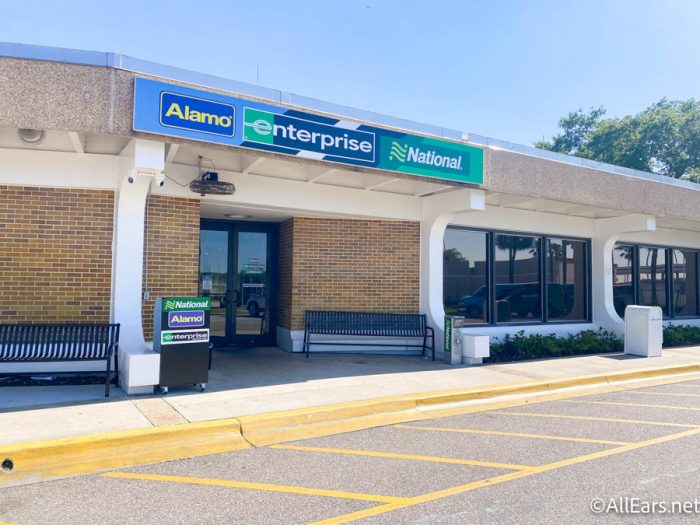 If you're thinking of using a rideshare service, like Uber, to get to/from the airport, or even around Disney World, that's something you'll want to factor in. This is something you'll especially want to factor in if you're thinking of using a rideshare service to get to something like a Disney World hotel you're not staying at for a dining reservation (if you don't want to use Disney's free transportation, which might require the use of several different buses to get to your destination).
6 — Tips
You might be factoring in the cost of your food in Disney World, but if you're planning to eat at table service spots, you'll need to factor in tips as well. And keep in mind that the Disney Dining Plan (when it returns) doesn't include tips so you'll need to factor in that additional cost.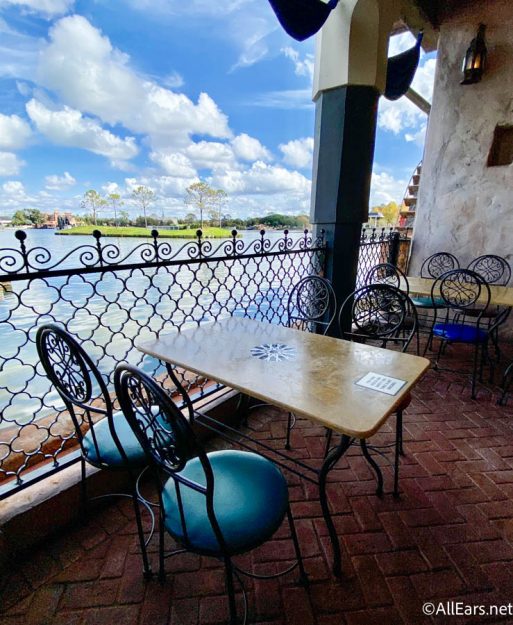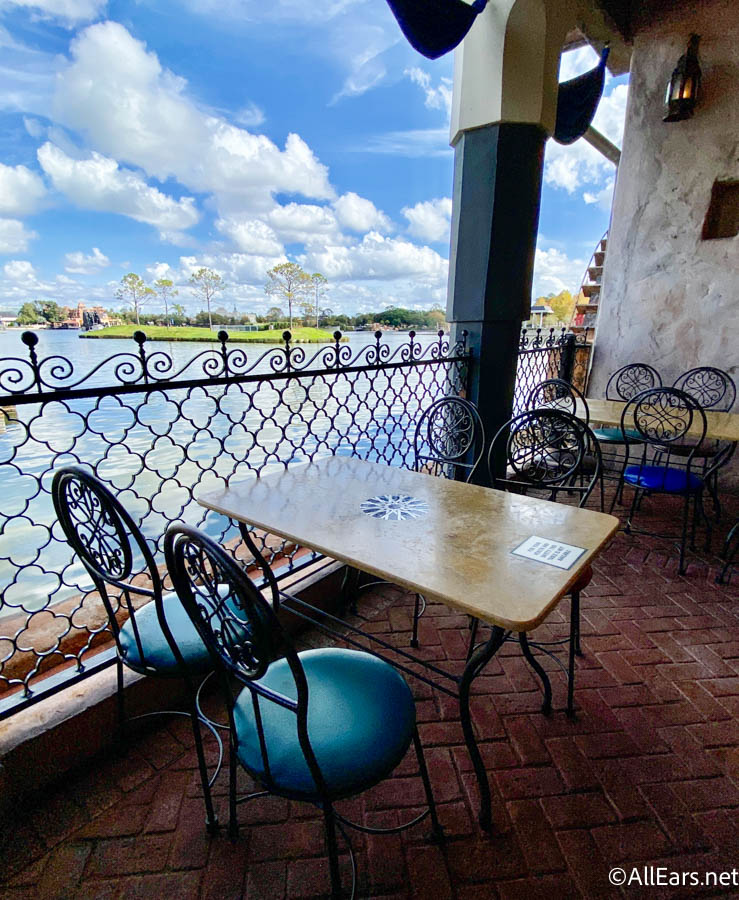 You'll also want to think about what other potential services you'll be taking advantage of during your stay where tips are recommended/appropriate. For example, if you'll be using a rideshare service to get to/from/around Disney World, you'll probably want to tip the driver.
Tips are also appropriate for things like housekeeping, Magical Express drivers or likely drivers of whatever replacement service you're planning to use once the Magical Express is gone, specialized recreation, luggage holding service, valet parking, and other things.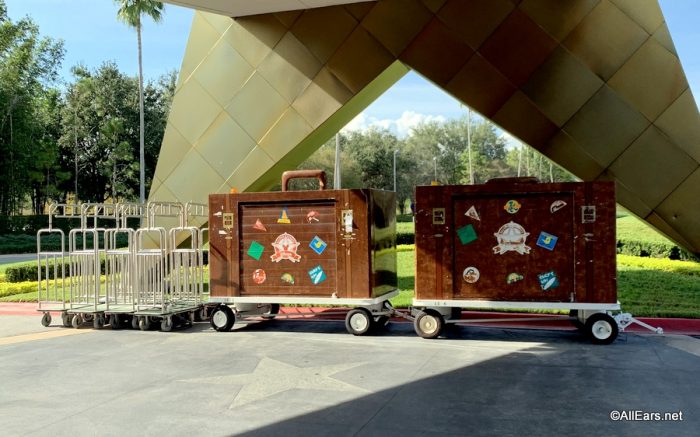 While the cost of some of these tips may be fairly minimal compared to the overall cost of your trip, they're still something you'll want to factor into your budget.
7 — Memory Maker or PhotoPass Photos
Are you a big fan of taking photos during your trips to Disney World? Love to preserve all of those special memories? Well, you can (of course) take pictures on your own phone or camera for free throughout the parks. And Cast Members can once again (generally) hold your phone or camera to take a picture of you.
But, if you want to have those photos taken by the PhotoPass photographers or you want those on-ride pictures, you'll need to factor in the cost of buying a Memory Maker package or buying individual PhotoPass photos. While PhotoPass photographers will take your photos for free, you won't actually be able to download those photos and use them without paying for them.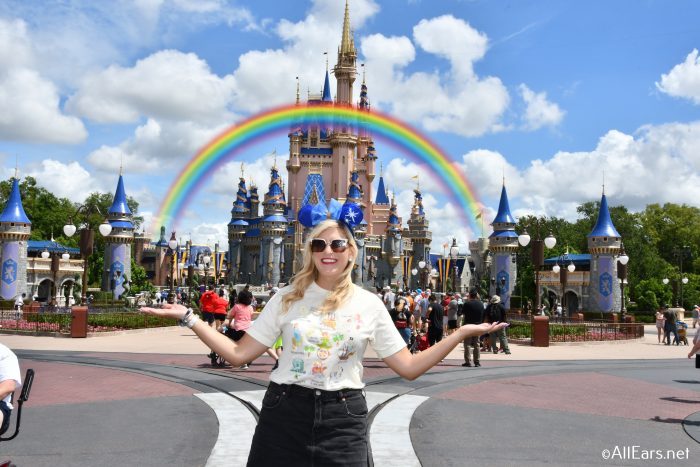 You can buy Memory Maker for just one day or buy it for your whole vacation. You can also buy individual photos from PhotoPass, but that can get pricey depending on just how many individual photos you end up wanting to buy.
Keep in mind that while PhotoPass downloads were included for free with select Disney World Annual Passes, that has changed with the new Annual Passes. Now, Annual Passes include the option to buy PhotoPass for an additional $99.
8 — Rentals
Rentals are another important cost that can sometimes get forgotten. Whether you're thinking of renting a stroller, renting a wheelchair/ECV, or even renting a locker at one of the parks to store your belongings, you'll want to make sure you've factored in that rental cost into your budget.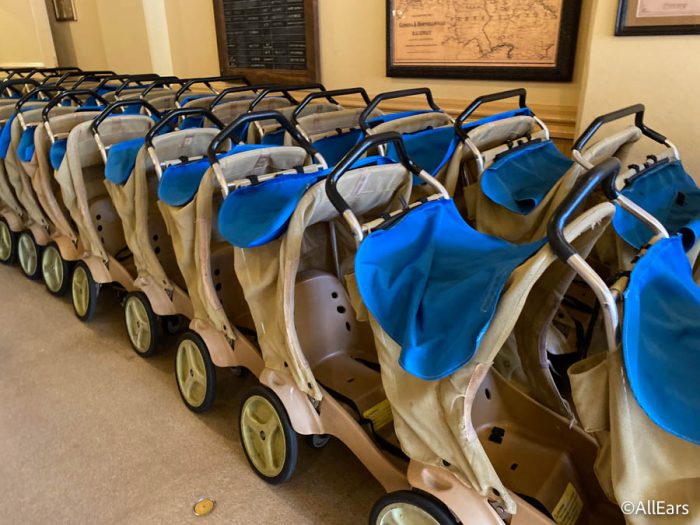 Keep in mind that while strollers and wheelchairs can be rented from Disney directly, there are also third-party services that offer stroller and wheelchair/ECV rental options too. You'll want to look at the benefits and costs of each to determine what's best for your trip.
9 — Built-In Peak Day Costs
The next hidden cost we want to address are those built-in costs that you might not be thinking about. A number of years ago, Disney's ticket pricing switched to a date-based system. Now, each date is priced individually and the price of each date can vary.
Peak days, such as holidays or popular times to visit Disney World, will generally be priced much higher than other days. Pricing for a 1-day 1-park ticket can range from $109 up to about $159. So, depending on the time of year and the exact dates that you visit Disney World, the price of your trip could vary significantly. If you're planning to visit during peak times, like Christmas or Thanksgiving, this built-in higher cost for tickets is something you'll want to consider.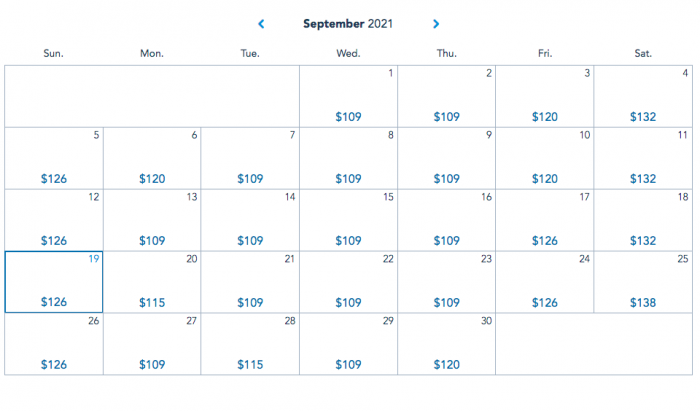 Also, keep in mind that for multi-day tickets, it's very important to look at what day you've selected as your start day for ticket use. For example, if you're thinking of going to the Disney World theme parks on December 25th, 26th, and 27th, you could select a 3-day ticket with a start date of December 23rd and the price will be about $434.02 per ticket for adults. Even though the 23rd is your "start" date, the ticket will technically be good for any 3 days from December 23rd through the 27th.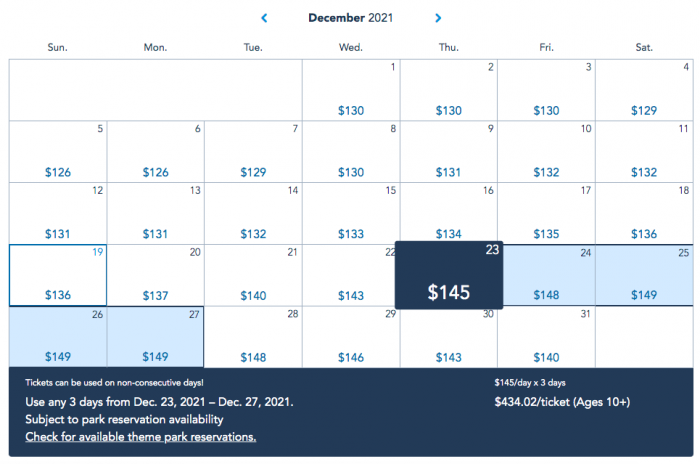 If, however, you select the 24th as your start date, the price jumps to $441.89 per adult ticket. It'll still be valid on the days you need it, but it'll cost you more.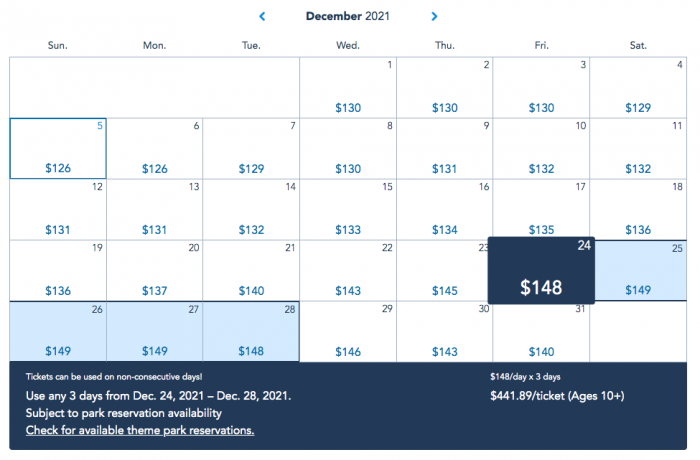 If you select the 25th as your start date, the price jumps even higher — to $446.95 per adult ticket, though again it'll still be valid for the days you need it. That could be a difference of over $10 per ticket depending on what you mark as your start date. It's a hidden cost that you'll want to be aware of. Be sure to look carefully at that start date and choose a period of time that gives you park access for the days you need, while still giving you the best price possible.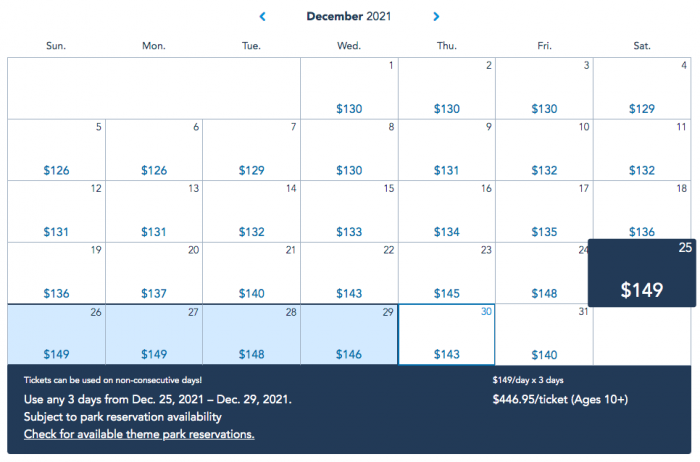 Hidden costs for peak days are also factored into the cost of your hotel. For example, the cost of your hotel room during a slower period (say, August once kids have gone back to school), will look very different than the price of a hotel room in December during Christmas or New Year's Eve.
We looked for a room for 2 adults from August 27th to the 29th, and the cheapest options (other than the Campgrounds at Disney's Fort Wilderness Resort) were priced at around $136 and $169 per night.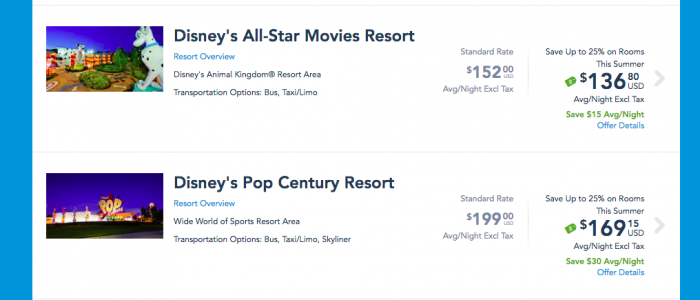 When we changed the proposed dates to December 24th through the 26th, the prices for similar value resorts were up to $221 per night.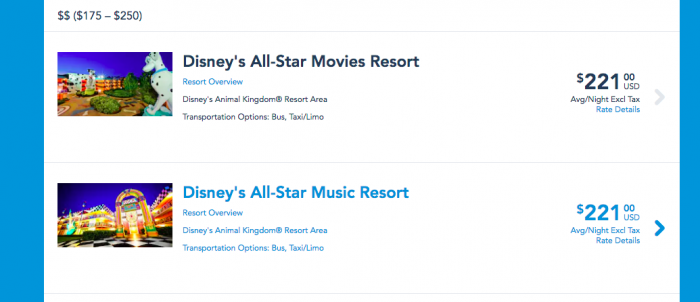 And that's just a peek at the value resorts. Of course, the prices for Disney World's more expensive hotels — the moderates and deluxe resorts — will also likely reflect this increase, potentially with much bigger differences in price. Again, it's important that you factor this built-in cost into your budget and, if you're really looking to save on your next trip, potentially consider visiting during a less expensive time.
10 — Unexpected Necessities
These next costs we'll discuss are not necessarily hidden, but they can be unexpected. Because these unexpected situations can arise, it can be helpful to factor an unexpected costs section into your budget ahead of time. You may find yourself on vacation in the middle of a huge rainstorm without an umbrella or poncho, in which case you may have to buy one of the Disney ponchos at a higher price than you may have paid otherwise.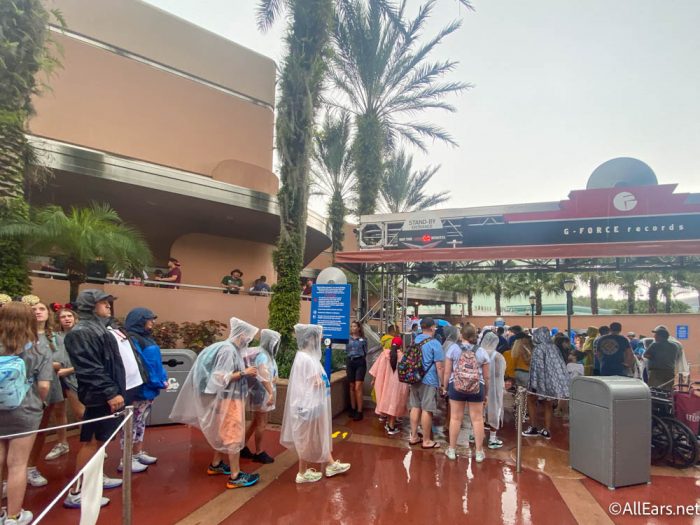 Other things to think about are unexpected medicine costs, the cost of getting a portable phone charger if you don't bring one from home, the cost of new socks if your existing ones get soaked in the rain, the cost of doing laundry at Disney World (which you may have planned for, or which may become a necessity depending on your situation), etc.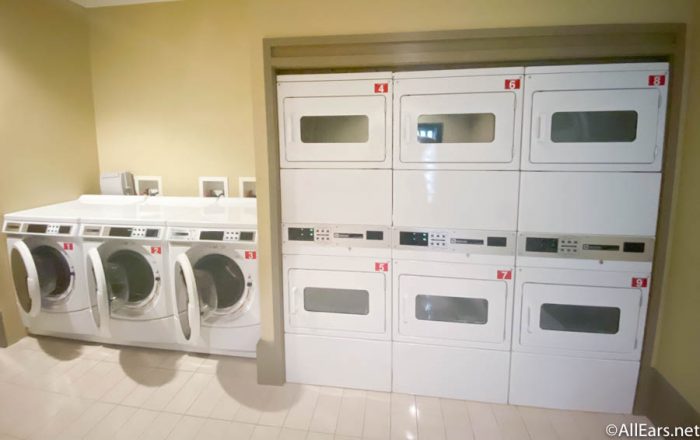 You may also forget to pack things like a toothbrush or find you're in need of more diapers. Disney World hotels often have many of these supplies available for purchase, but you will likely pay a premium.
Keep in mind that you can also visit other nearby stores (like a Target or Publix grocery store), or you can many times order items to be delivered to your hotel and this may be more cost effective depending on your situation.
11 — Shipping Costs
Planning to buy something in Disney World that is fragile, awkwardly shaped, or large, which you won't be able to or don't want to take with you in your car, airplane, etc. on the trip home? You will be able to ship those items to your home directly from Disney World (typically via UPS or FedEx), but it'll cost you.
This additional shipping fee is just something to keep in mind if you end up or are planning to buy something that'll require shipping to get back to your home. If you don't want to end up paying the shipping cost, then you might want to think about checking in an extra bag or otherwise re-arranging your bags to make sure you can get your items safely back home.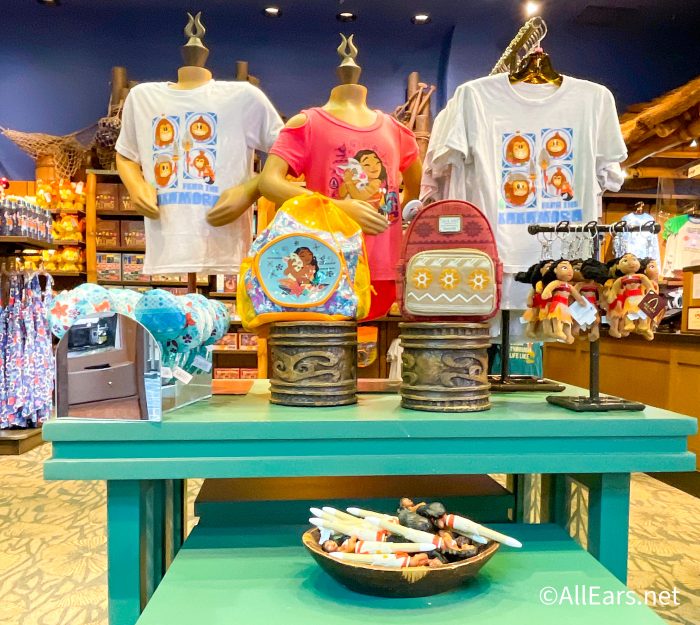 Also, if you're purchasing something that is awkwardly shaped or large (and thus may take the place of your carry-on bag for a flight — like potentially a Lightsaber), that's something to keep in mind. Since you only get a limited amount of bags and space on the plane, be sure to factor in the cost of potentially having to check in an extra bag or two on the way home to account for these special purchases.
12 — Hotel Costs for Additional Adults
And finally, the last hidden cost we wanted to mention is the additional cost Disney World hotels charge for rooms with more than 2 adults. When you're staying in a Disney World hotel, the standard room rate includes the first two guests over the age of 18 years and any guests under the age of 18 years.
But, what if you're traveling with a group of 4 adults? Or 3 adults and 1 kid? There is actually an additional cost Disney charges for each additional adult (over the initial 2) that you add to the room. The cost varies depending on the type of hotel you're staying at (Value, Moderate, or Deluxe).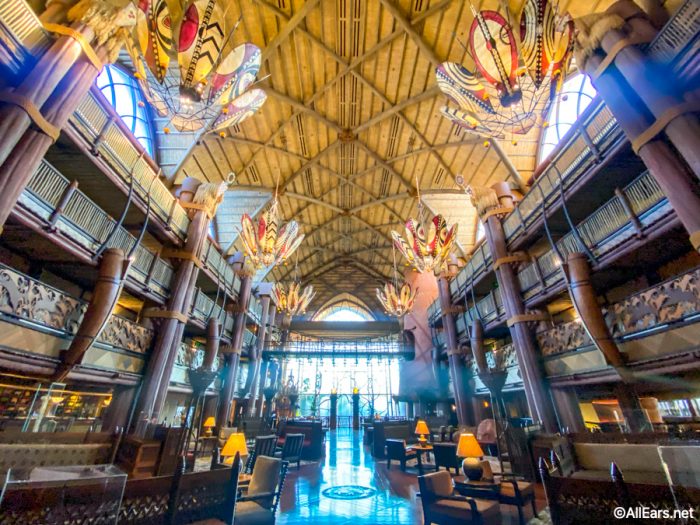 For example, in our earlier example, we priced out a hotel for 2 adults from December 24th through the 26th, and both Disney's All-Star Movies and Music Resorts were priced at $221. Add an additional adult and the price goes up $15 to $236.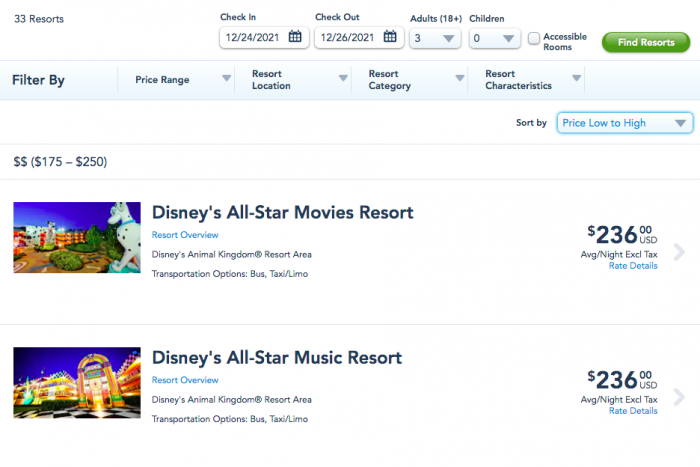 Based on the latest information we could find from Disney, it appears that if you add an additional adult to a room at a Moderate Resort the cost is $25 per additional adult, and the cost is an additional $35 per adult added to a Deluxe Resort room. All prices are subject to change and some rooms (like Family Suites) don't apply these extra fees. So when booking your hotel room (if traveling with more than 2 adults), be sure to take this additional cost into consideration.
And that's a basic break-down of some of the hidden costs you might not be thinking about when it comes to your upcoming Disney World vacation. We hope this list helps you create a budget that takes into account more costs and helps you best plan for your trip. We'll keep working on more posts to help you best prepare for your vacations to the Most Magical Place on Earth, so be sure to check back with us for more!
What are some hidden costs you've been surprised by in Disney World? Tell us in the comments!
Join the AllEars.net Newsletter to stay on top of ALL the breaking Disney News! You'll also get access to AllEars tips, reviews, trivia, and MORE! Click here to Subscribe!