If you're thinking about planning a trip to Disney World there are a lot of things you have to take into account like Park Pass reservations, the number of days you want to stay, Advanced Dining Reservations, and more.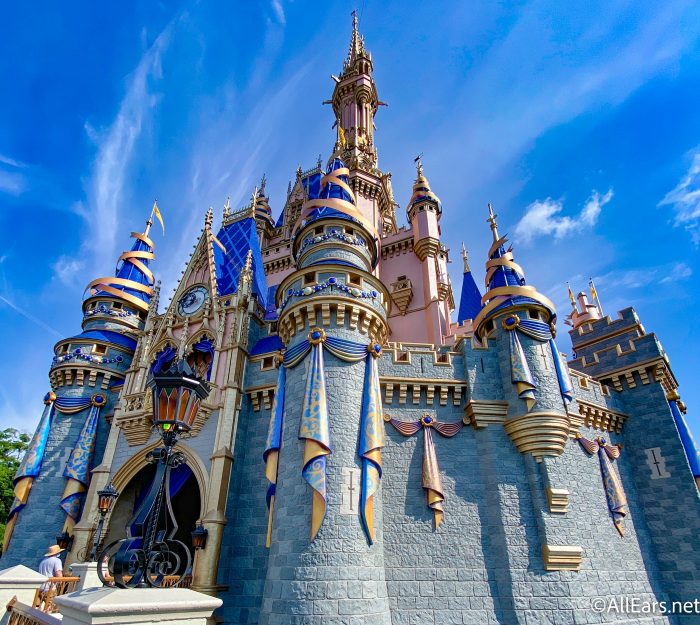 But the one big thing that will factor into most of your decisions is…COST. There's no denying that a trip to Disney World can be incredibly expensive.
Is Disney World just getting TOO expensive now? We're sharing all of our thoughts here.
Things at Disney World are already expensive and we've seen some things getting even pricier — sometimes in big ways, sometimes in little ways.
Park Tickets
First, we'll take a look at ticket prices. Back in 2015, a one-day ticket for Magic Kingdom was $99-105; it was $94-97 for the other three parks. In 2016, Disney began to price tickets by season — peak, regular, and value. Then, in 2018 Disney revised the system so that each calendar day was assigned a specific ticket price. That date-based pricing is essentially the system we're familiar with now.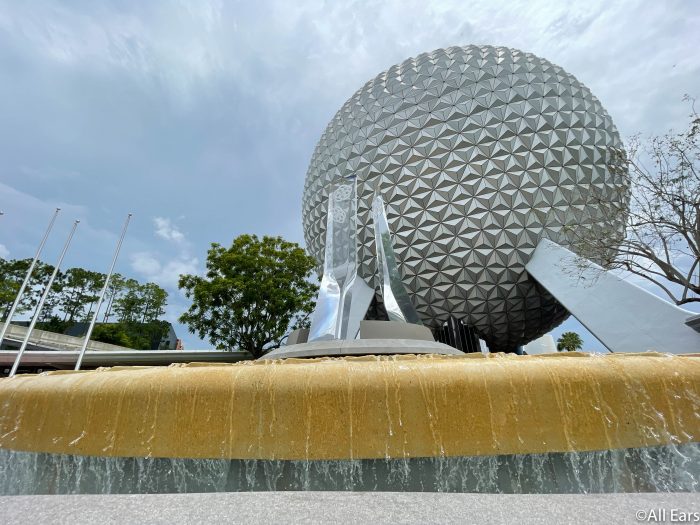 Currently, the lowest 1-day ticket price for any park is $109. Depending on the day you go, tickets can be priced as high as $159. So while your highest ticket price for Magic Kingdom in 2015 was $105, the highest price 6 years later is more than $50 over that — a 34% increase in just six years.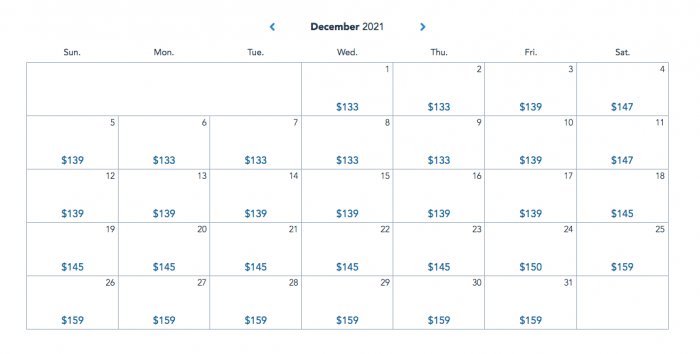 Are ticket prices going to increase again? We anticipate there will be more increases in the future, but none have been announced yet. Disney has already released their ticket prices for 2022, and technically the range of prices ($109-$159) has not changed. But we did notice that many days have been placed in higher categories, meaning that a date which may have been priced at $139 this year may be priced at $145 in 2022.
What this means is that your average trip may cost you more in 2022 than it cost you in 2021 based on ticket price alone.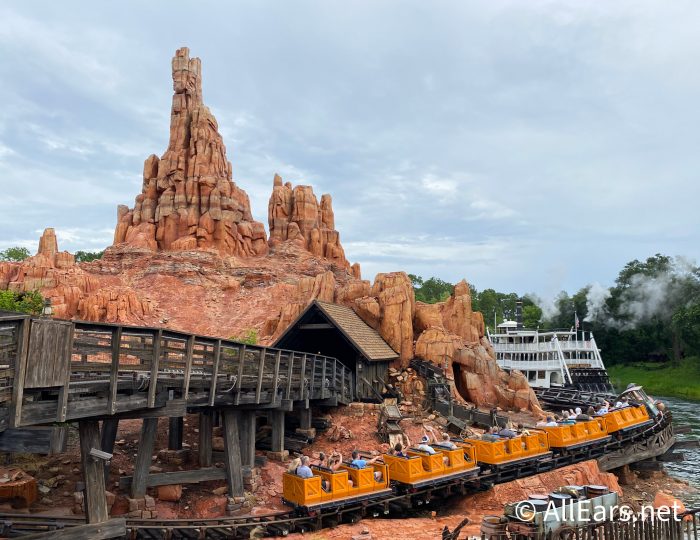 Since we're talking about whether Disney is too expensive let's price out a sample trip for 2022 just to see what it would cost for tickets. We'll take a family of 2 adults and 2 kids (ages 9 and under) planning to visit during the summer of 2022 for a weekend trip. We'll look at July 15th through the 17th, 2022.
For tickets we'll look for 3-day tickets for each of them with no Park Hopping abilities so we don't add on that extra cost. Tickets alone for this trip are estimated at $1,538.80.

That is pretty pricey. We couldn't search all the way into July of 2022 for Universal Orlando, but a weekend trip similar to this with 3-day tickets granting the family access to Universal Orlando's two main theme parks in March of 2022 is priced at $1,163.96. That puts Disney price just 25% over Universal's (and you get access to an additional Park over your three days).
For comparison, you can get a 4 park ticket with unlimited visits over 14 days to SeaWorld Orlando, Aquatica Orlando, Busch Gardens Tampa Bay, and Adventure Island Tampa Bay for the family of 4 for $799.96.
Hotel
Now let's take a look at hotel pricing. The price for Disney World's Resort hotels has gone up over the past several years as well. If you're looking for a room in Disney World priced at under $100 per night these days, you might have a lot of trouble finding one. You very likely will not find one.
For our proposed trip, the cheapest "room" available is at the Campsites at Disney's Fort Wilderness Resort — priced at $123 a night just for a tent or pop-up campsite.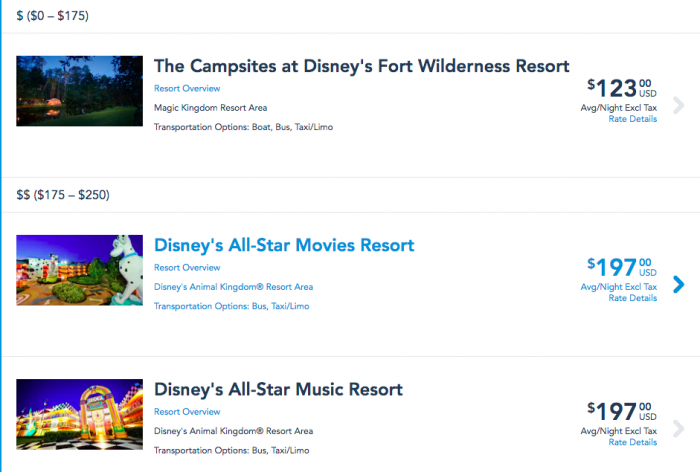 The most expensive room (based on just looking at Disney's front page, not taking special suites or anything like that into consideration) was priced at $712 per night at Disney's Grand Floridian Resort and Spa.
For our trip, we'll stick with the cheapest Resort that isn't a campsite — that's All-Star Movies, Music, or Sports for $197 per night. The total comes out to around $447.20 for the entire hotel stay (2 night, 3 day trip).
If you book a stay at other nearby hotels, you could save a pretty good amount in comparison to these prices Disney is showing. And if you look at hotels that are a bit further away from the park, look into renting an Airbnb, or search for other deals, you could nab substantial savings. For example, we took a look at Expedia.com and found some hotels with 3 star ratings or above for under $100 per night. Of course, we can't speak to how those hotels compare to staying in a Disney hotel in terms of cleanliness, customer service, etc., and that's all something that you have to keep in mind.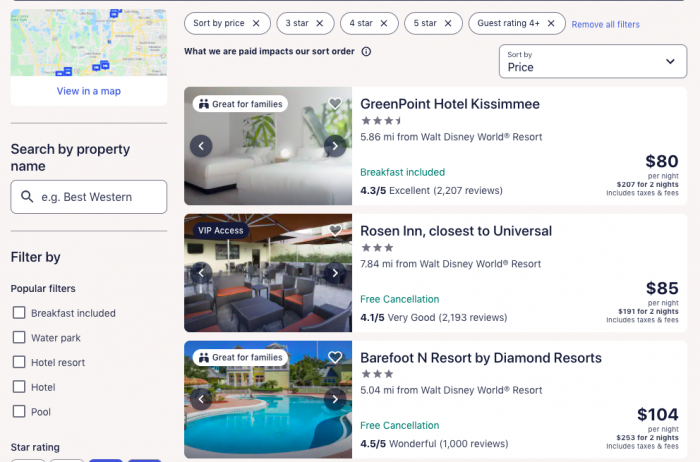 Plus, staying off property has its own set of drawbacks. When picking the right hotel you do have to consider your budget, but you also need to consider what perks you need or want, like free transportation to the parks, Early Theme Park Entry, and other things like that. While you may be able to find cheaper accommodations elsewhere, the benefits that the Disney World hotels offer may make their cost worth it for you. Ultimately, that's something you have to look at and decide based on the needs of your group.
Food
Next, we'll look at one of the most important (and fun) parts of any Disney trip — the delicious food! While a lot of the food in Disney World is tasty, it can be expensive. Assuming you eat all of your meals and snacks somewhere in the parks, you're looking at some serious costs.
Let's say our family of 4 only eats at Quick Service spots throughout their trip — they're still looking at a cost of about $12-15 (sometimes less, sometimes more) per adult meal and about $7-9 (again, prices can vary) for each kid meal.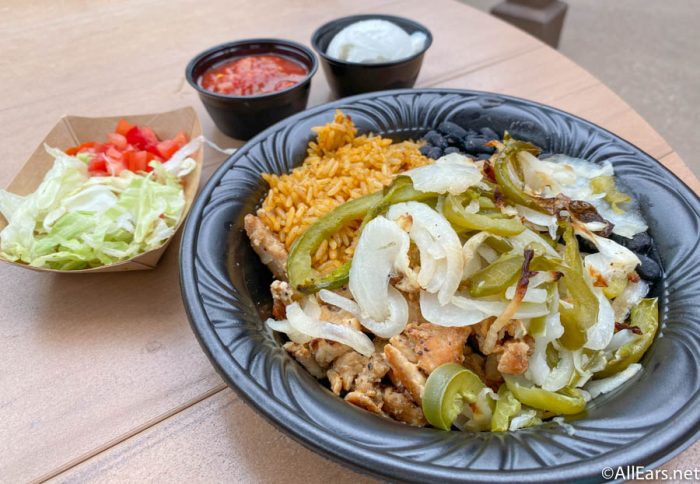 At Cosmic Ray's Starlight Cafe, for example, an adult ⅓ angus cheeseburger is $10.99 and comes with your choice of side. Kids' chicken strips will set you back $7.49. A dessert like the Cheshire Cafe Cat Tail is $5.49. And if you add on a fountain beverage that's an additional $3.99. Considering you can typically buy an entire 2L bottle of soda for under $3, that's pretty pricey.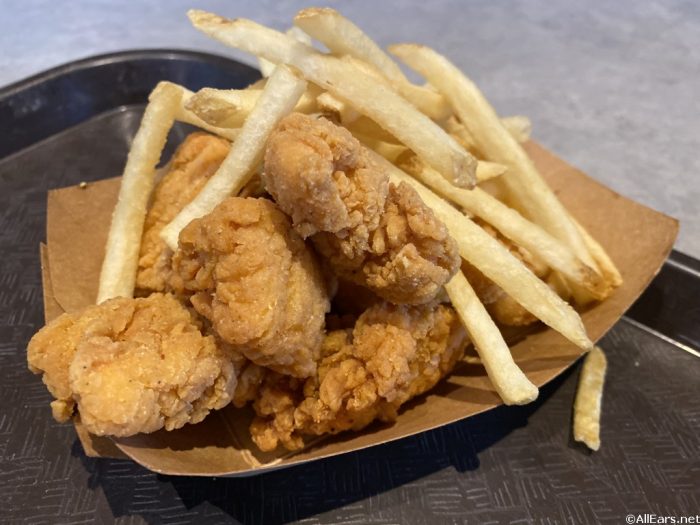 Even if the family sticks to something like $14 per meal per adult ($28 per meal for 2 adults) and $8 per meal per kid ($16 per meal for 2 kids), for a family of 4 that's $44 per meal. Multiply that by 3 meals a day and that's $132 a day, not including the cost for snacks or extras like coffee. Multiply that by 3 days and it's $396. We'll round up to $400 and add on $40 for snacks to bring it to a total of around $440 total for food.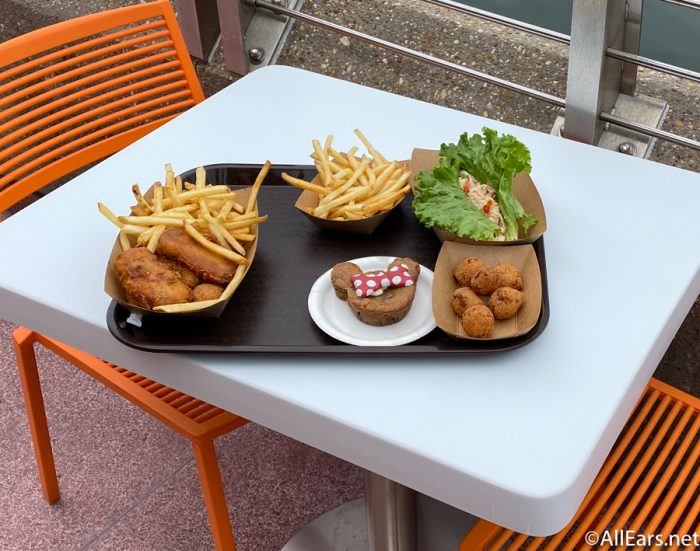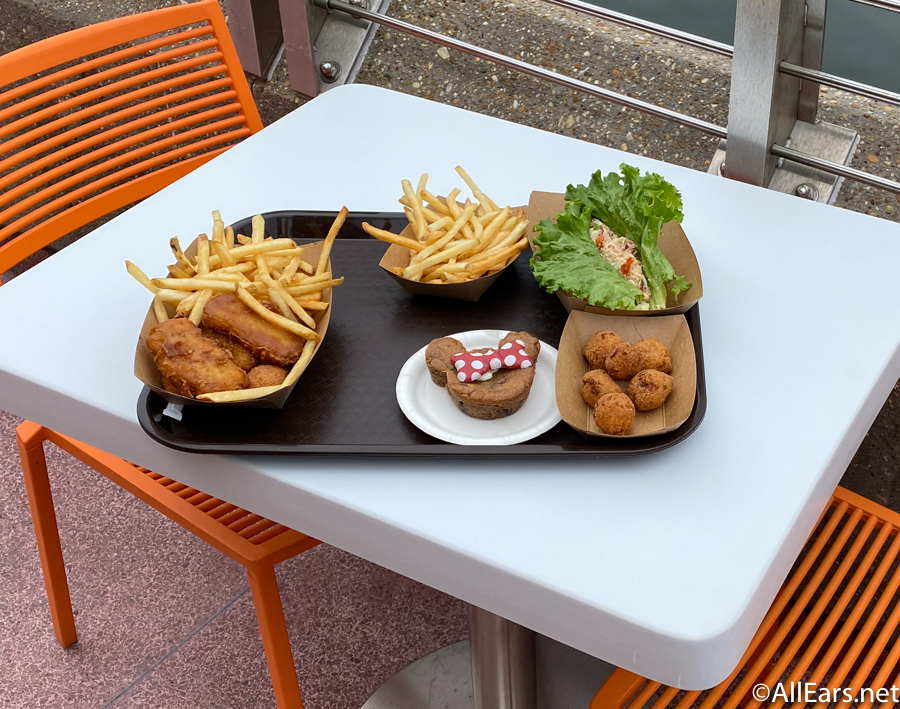 And again, this is only looking at eating at Quick Service spots throughout the trip. If you add in character dining meals, Table Service meals, more snacks, etc. then the estimated cost could be significantly more.
We've also seen food prices increase quite a bit lately throughout Disney World. While most of the increases are $1-2 dollars or so, that can add up across a trip that lasts multiple days with multiple family members.
Merchandise
No matter how hard you try, it might be impossible (or nearly impossible) to stop yourself from getting SOMETHING in Disney World to bring home, even if it's something small. And with kiddos, the chance that you'll go an entire vacation without buying (or being tempted to buy) a souvenir may be very small.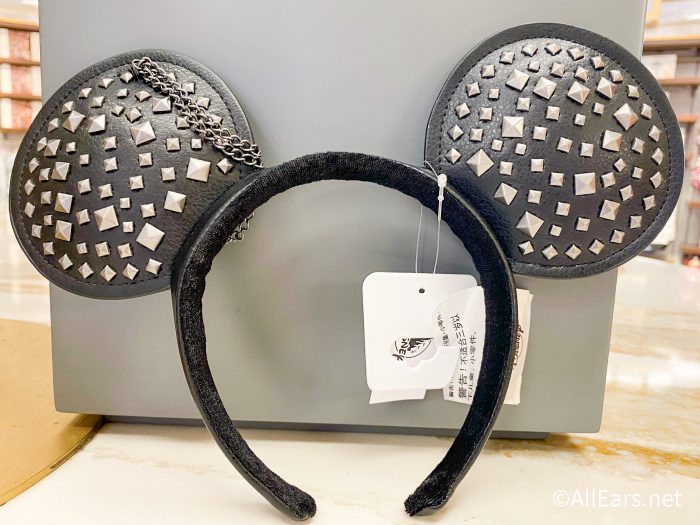 Let's say our family sets a tight budget — $25 per day for the entire family, or a total of $75 for the entire trip. Again, for 4 people that might not be realistic at all. Just one set of Minnie ears will typically cost you $29.99 or more. And a single spirit jersey will blow nearly the entire merchandise budget for the entire family. For our imaginary family, we'll set the merchandise budget at around $125 for the trip — that gives each person the chance to get something around $31 or so.
Other Costs
Of course, there are other costs to consider too. You'll need to consider the cost for things like flights or gas (if you're driving to Disney World), rental car costs, parking fees, hotel fees, and costs for rideshare services if you intend to use them. Those things can all add up so it's important that you factor those into your budget.
All Together
All together the cost for this proposed 2022 trip for our family of 4 is as follows:
Tickets: $1,538.80
Hotel: $447.20
Food: $440
Merchandise: $125
That brings us to a total of $2,551.
Again, this doesn't include Table Service meals, flights, a rental car, etc. It also doesn't include tickets with the ability to Park Hop or a stay at a pricier hotel. Additionally, keep in mind that this trip is only for 2 nights and 3 days. An actual trip to Disney World for many families may last significantly longer than that.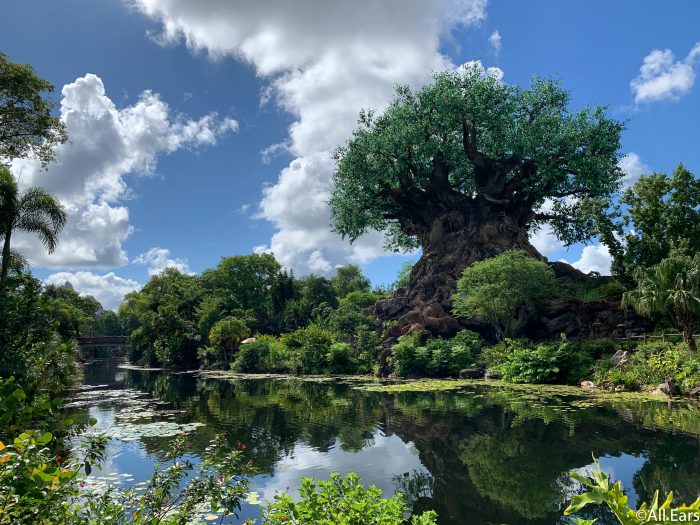 This trip was priced for July of 2022. As we mentioned above, prices can vary depending on the days you choose to visit Disney World.
Realistically, with more included costs, Table Service options, a more expensive hotel, more food, etc. this trip is/could be closer to $3,000-$5,000 (or more).
Average Household Income
According to the Census data from the US Government, the median household income in 2019 was $68,703. That actually marked an increase of 6.8 percent from the median household income in 2018, which was $64,324.
But that is the median. Throughout the US there will be people who make much more than that and many more people who make much less. We also have to note that this data is for 2019. Things changed dramatically in the US in 2020 due to the global pandemic and affected many people's jobs.
For now, though, we'll use the 2019 figures and round it to an even $69,000. For a trip to Disney World that costs $2,551, that represents 3.7% of the family's entire income for the year. Using the more realistic figure of $3,000-$5,000, that represents 4.35 to 7.25% of that family's entire income for the year.
So while this type of Disney trip would not be something like 50% of the median income, even 4-7% can be a lot considering it's just a 2 night, 3 day trip. And keep in mind that trips could cost much more depending on the length of the stay, number of people in the family, type of hotel the family stays in, etc.
The price can be difficult for some to come to terms with when compared to other potential trips. At the time we searched, you could book a 3-night cruise on Royal Caribbean from Port Canaveral for the same time period in 2022 for $2,047.80. That's actually not significantly less than our estimated trip but it does include an additional night and potentially more food options. Some people might opt for something like that as opposed to a Disney trip if they prefer the all-inclusive nature of the cruise trip and, after making all of the calculations, if they determine that it could end up saving them money.
And there are even cheaper vacation options available on other cruise lines or at other destinations. But the fact remains that none of those other vacation destinations are Disney World. Ultimately, for a trip to Disney World guests pay a high price for many reasons, some of which are all of the joy, customer service, etc. that come with the Disney name.
Overall
There's no denying that Disney world IS expensive, and there's no denying that it is getting MORE expensive, sometimes in big ways, sometimes in little ones.
Overall, has a trip to Disney World become too expensive? We'd love to hear your thoughts based on our sample trip costs and on the actual costs of your own trips. Tell us what you think in the comments.
Join the AllEars.net Newsletter to stay on top of ALL the breaking Disney News! You'll also get access to AllEars tips, reviews, trivia, and MORE! Click here to Subscribe!