Sometimes, Disney World drop-kicks us with giant price increases that make our poor wallets cry. Other times, Disney World price increases tip-toe into our lives like thieves in the night.
These five price increases may not have shattered our world or convinced us from NOT purchasing a particular Disney World experience, item, or meal — but they still made a difference.
Park Hopper Tickets
Are you wanting to start your day in Disney's Animal Kingdom and wrap things up in Magic Kingdom? Better hold onto that thought and check out those park hopper ticket price increases. . .
At the beginning of last year, Disney World park hopper ticket prices raised by $5. That may not seem like a significant amount, but if you think about what park hopper prices were when they were first introduced (ie: only $35 extra for a one-day ticket) they've been slowly but surely increasing almost yearly. Now, you have to pay an extra $65 to add park hopper capabilities to your regular one-day ticket.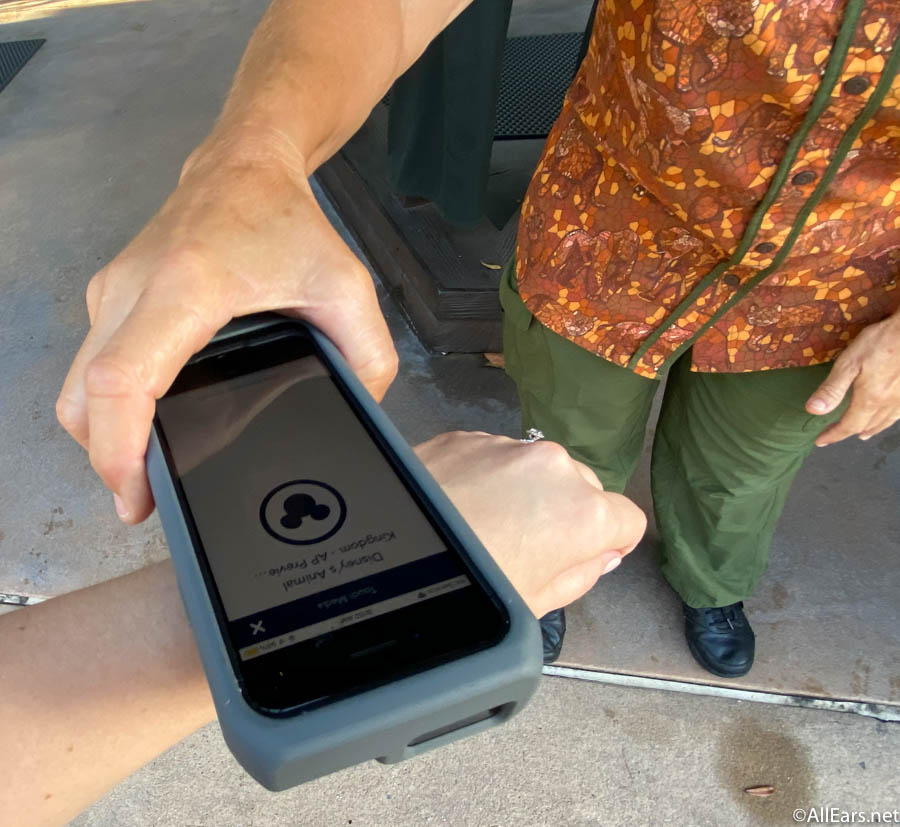 And if you want a park hopper plus upgrade — which will get you into all four parks on the same day — you'll have to pay an extra $85 on top of your 1-day ticket price.
Considering park hopping has been modified this year, not allowing for park hopping prior to 2PM, the price difference does definitely make a difference, especially considering its for a more limited experience.
Savi's Workshop
When we first heard about Savi's Workshop opening up in Star Wars: Galaxy's Edge over in Disney's Hollywood Studios, the experience cost $199 per person. While there's no denying this is quite an investment, for many it was worth it for the unique, immersive experience.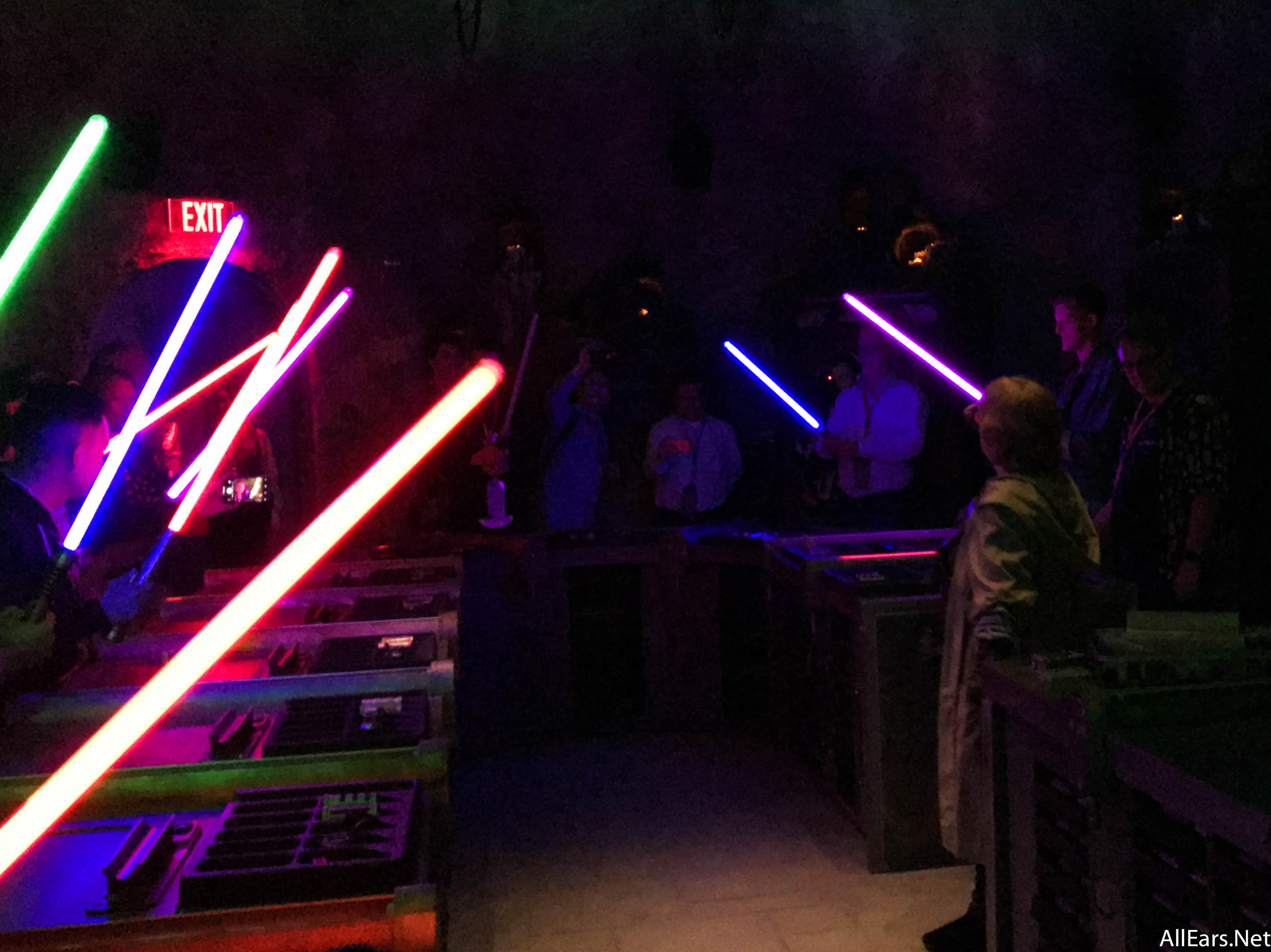 However, in April 2021, this lightsaber-building experience quietly jumped up to $219.99.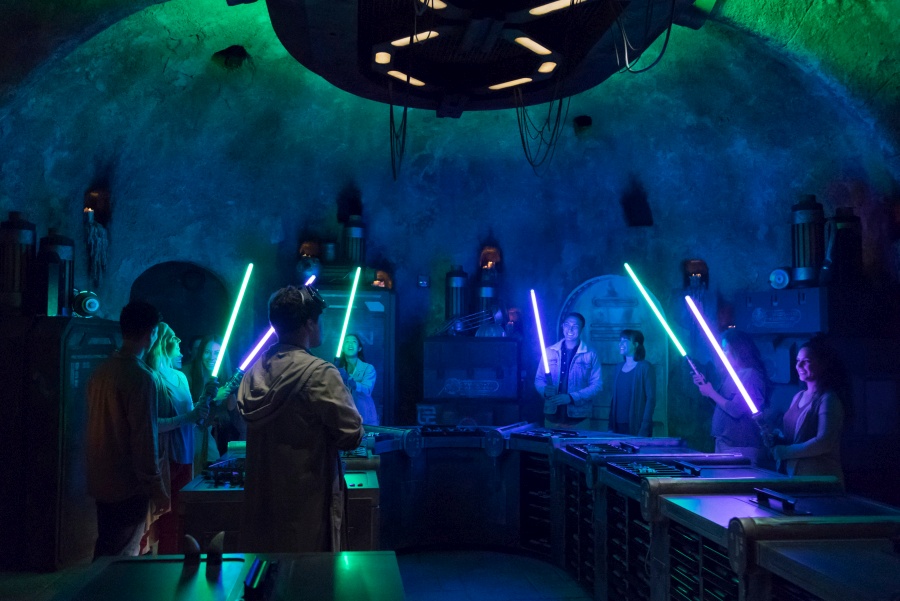 Reservations are still getting snatched up daily by people who are willing to pay for this experience, despite the $20 price increase.
Reusable Bags
We can appreciate Disney World wanting to use reusable shopping bags instead of going through thousands of plastic shopping bags a day. The reusable bags help cut back on waste, and we don't mind paying a little extra to use them.
Back in April, we noticed that the reusable shopping bags were now priced $2 for a small bag, $2.50 for a medium bag, and $3 for a large bag. Back when the park reopened, each of these bags — regardless of size — used to be $1.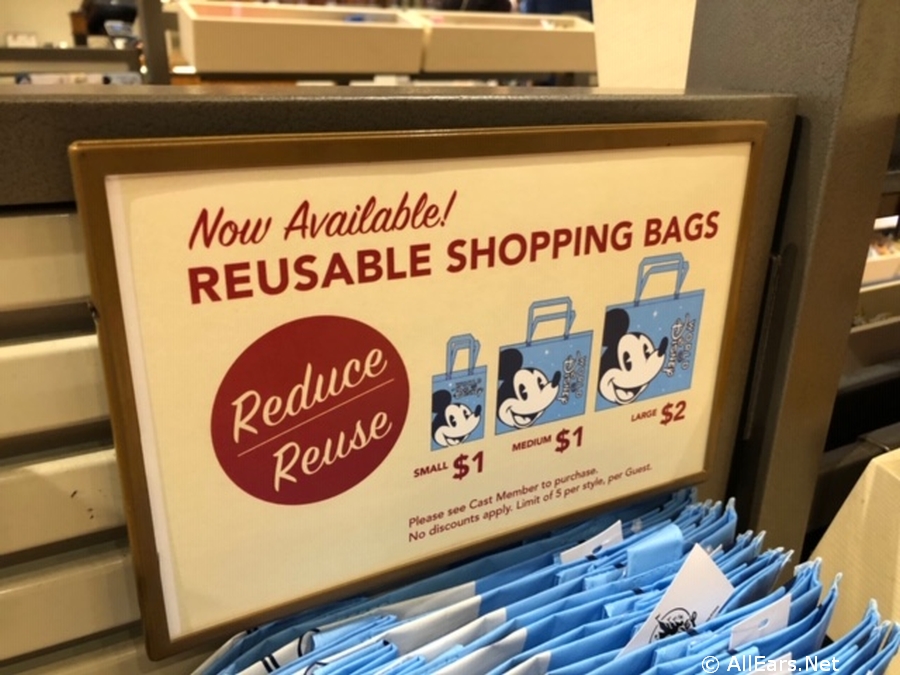 And before THAT, we saw reusable bags for $1 each unless you splurged on a large shopping bag — which was $2.
World Showcase Food Prices
There have been numerous price increases for Disney World foods over the years, and this year has been no exception.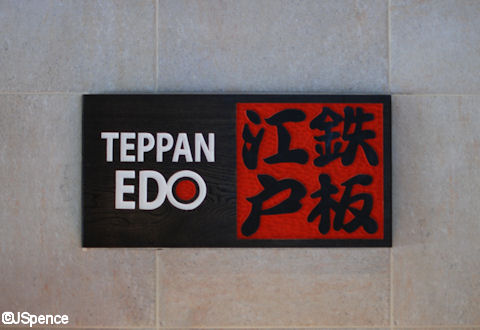 EPCOT's World Showcase has been a big price-raising culprit over the past year.
A couple examples can be found in the Japan pavilion. Teppan Edo and Tokyo Dining have both raised their menu prices. Over at Teppan Edo, an order of salmon has gone from $32 to $36, the alcoholic beverages have all risen to be a $1 more and the Wagyu Filet has jumped from $79 to a whopping $90. Tokyo Dining has similar price increases, but only for their alcoholic beverages.
Over in the France pavilion, we've noticed slight price increases over at Chefs de France and L'Artisan des Glaces.
At Chefs de France, Charcuterie boards are $16.25 instead of $15.99, the Chef's Salad with Chicken is $28.90 to $29.90, and the Crème Brûlée is $11.95 instead of $11.75. Basically all the Chefs de France items have risen in price by around $0.25-$1.50.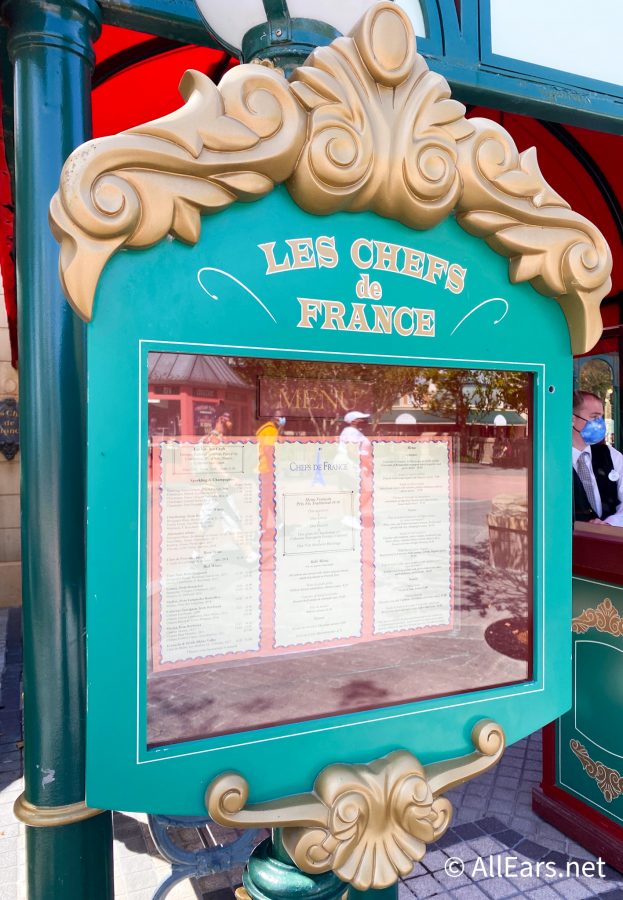 Meanwhile, L'Artisan des Glaces is taking a few bigger price leaps — like raising the price of the Macaron Ice Cream Sandwiches from $4.69 to $7!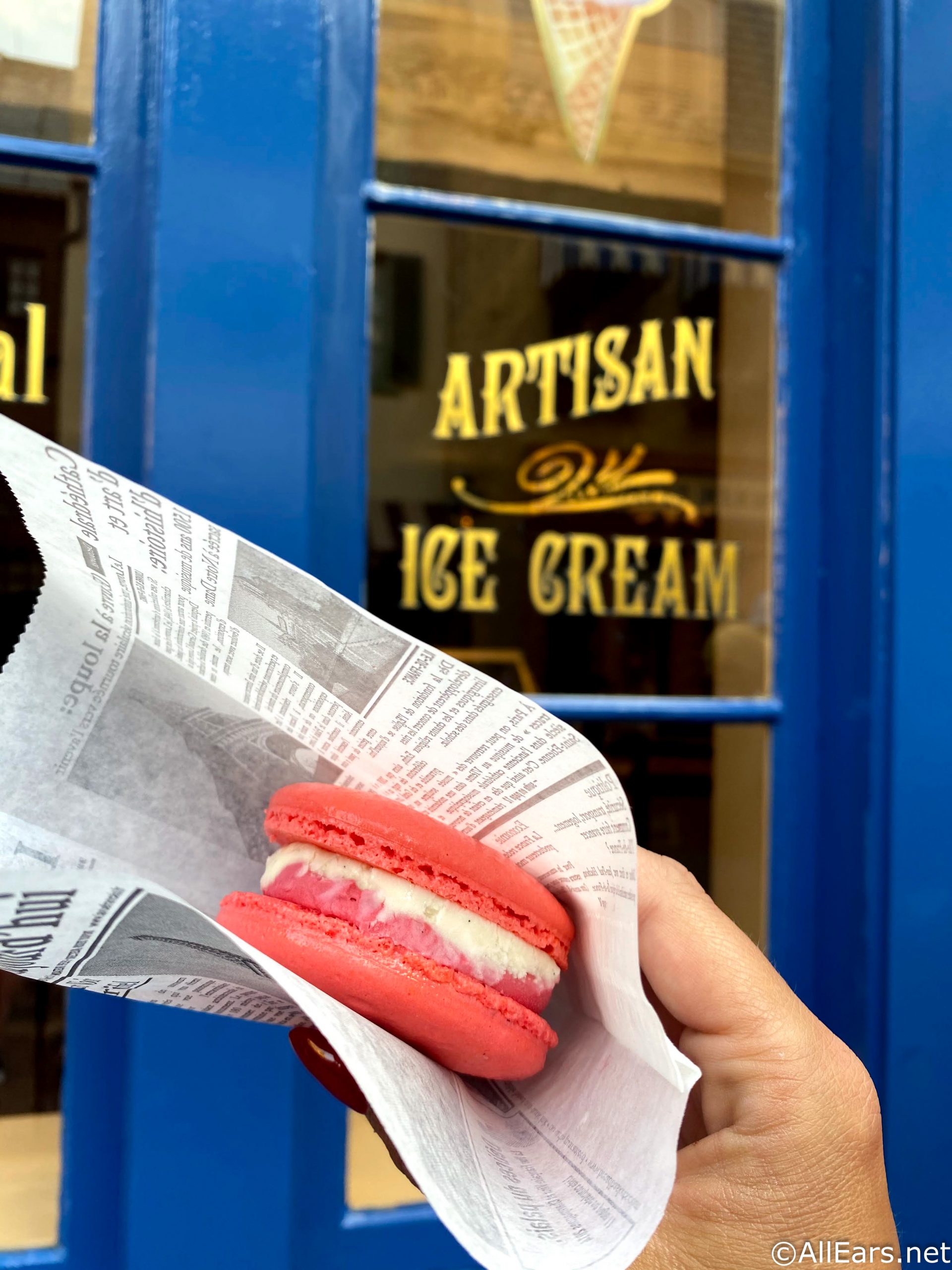 These kind of price increases aren't just happening across the World Showcase, but all throughout Disney World, too.
Spring Rolls Carts
There was MUCH rejoicing when the Spring Roll Cart returned to Magic Kingdom, but we didn't realize this type of magic would come with a price . . .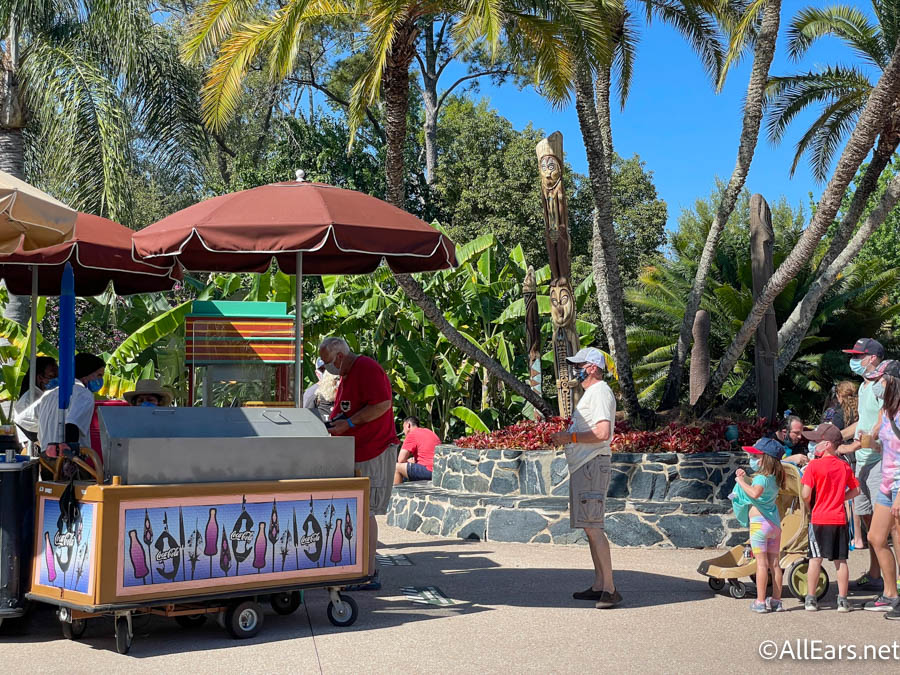 A $2 price increase, to be exact. Now, the Cheeseburger Spring Rolls and the Buffalo Chicken Spring Rolls cost $9.50 for two rolls instead of $7.50.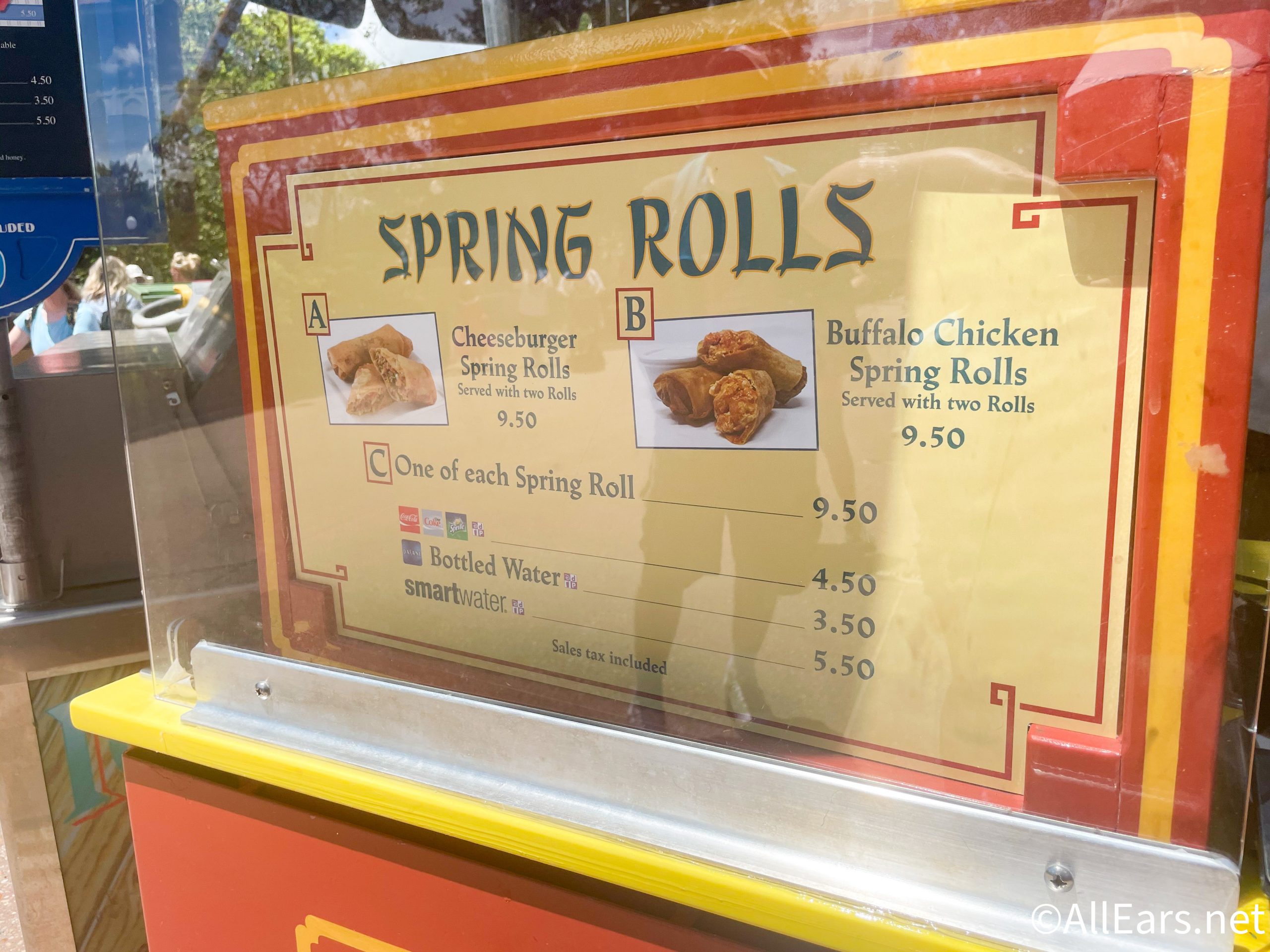 That slight price increase has turned this afternoon snack location into the cost of a Quick Service meal!
Stay tuned to AllEars for the latest news and updates from around Walt Disney World!
Join the AllEars.net Newsletter to stay on top of ALL the breaking Disney News! You'll also get access to AllEars tips, reviews, trivia, and MORE! Click here to Subscribe!

What Disney World price increases have you noticed lately? Let us know in the comments below!