When it comes to Disney World, eating sugary treats is basically a requirement.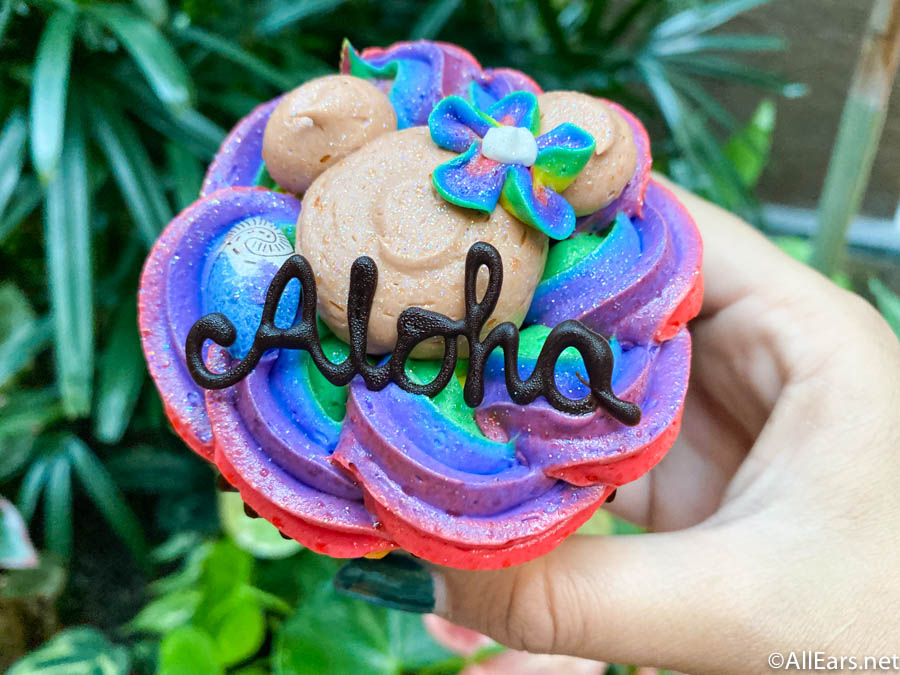 But which Disney World theme park is the best when it comes to desserts? That is today's question. We've done the legwork and eaten just about every single treat in all four parks (tough job but someone has to do it), and this is how they shake out.
To be fair, all four of Disney's parks serve up tasty goodies. But who's the real queen when it comes to sweets?! Here's how they rank.
4. Animal Kingdom
The snack game is STRONG in Animal Kingdom — but sadly (at least, in the context of this list), Animal Kingdom's snack game features mostly savory snacks. Now don't get us wrong: there are some winners. I LOVEEEEE that hand-scooped ice-cream cookie sandwich at Dino-bites, and the churros at the Nomad Lounge are the best churros on property.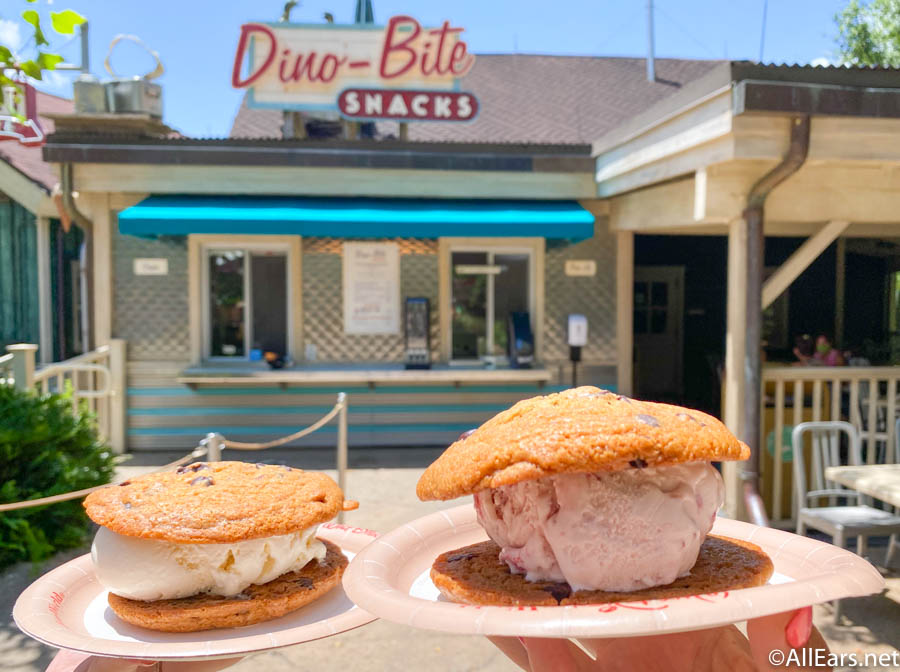 But beyond those, there isn't much dazzling or unique in the way of dessert at Animal Kingdom. Sure you can get pineapple Dole Whip, soft serve ice cream, and cute cupcakes — but you can get those anywhere.
Satu'li Canteen's mousse desserts only sometimes delight us (read: seasonal flavors), and the mango pie at Yak and Yeti Local Foods is decent if you like pie (and mangoes). We also must remind you there's a small but mighty bakery case at Zuri's Sweet Shop. But overall, there aren't a ton of amazing, fan-favorite desserts.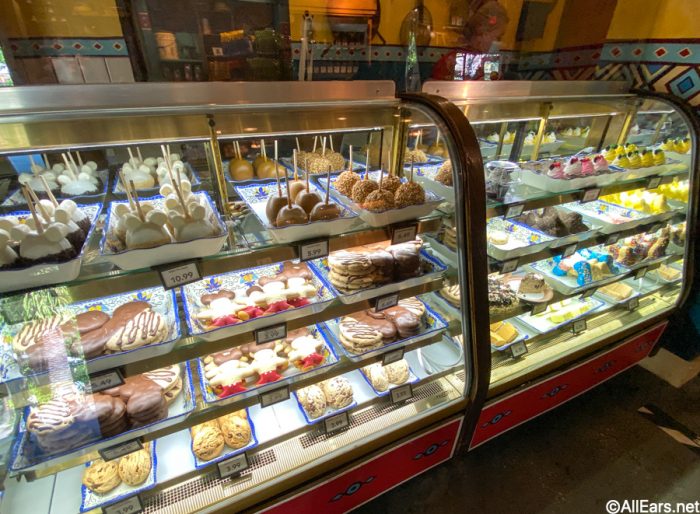 This is stiff competition, but someone has to be last.
3. Hollywood Studios
Hollywood Studios has lots of fun food; from Galaxy's Edge to the 1950's, you can get some unique eats! There aren't an overwhelming number of amazing desserts here, BUT there are some stop-you-in-your-tracks all time greats, which is why it's in third place.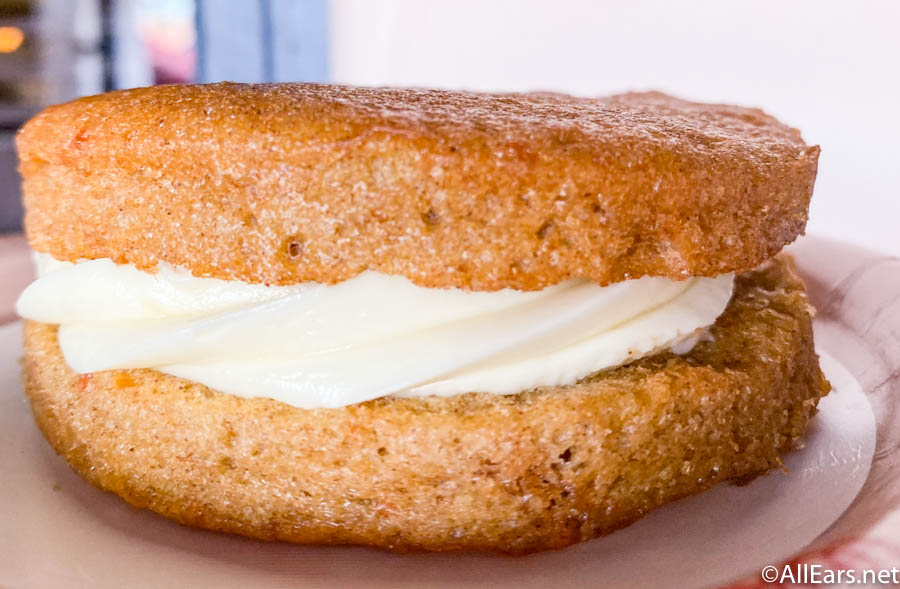 Favorite treats in Hollywood include the Carrot Cake Cookie at the Trolley Car Cafe, the Wookie Cookie at Backlot Express, and sundaes from Hollywood Scoops! Plus you cannot forget the epically delicious milkshakes at Sci-Fi Dine-In Theater and 50's Prime Time Cafe — most notably the iconic PB&J Milkshake at 50's! Or how about the famous Grapefruit Cake (and Grapefruit Cake Martini) at the Hollywood Brown Derby?!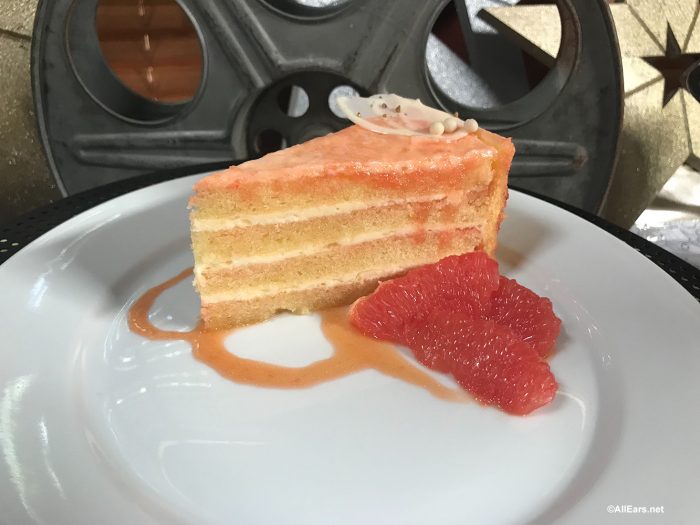 Hollywood Studios may not have as many desserts as the next two parks, but they've got quite a few heavy hitters!
2. Magic Kingdom
Where do I even begin?! Magic Kingdom is a sweet treat treasure trove! There's plenty of well-known goodies here — any form of Dole Whip from Aloha Isle (hellllllo, Coconut), a Citrus Swirl from Sunshine Tree Terrace, or hand-scooped ice cream and sundaes from The Plaza Ice Cream Parlour.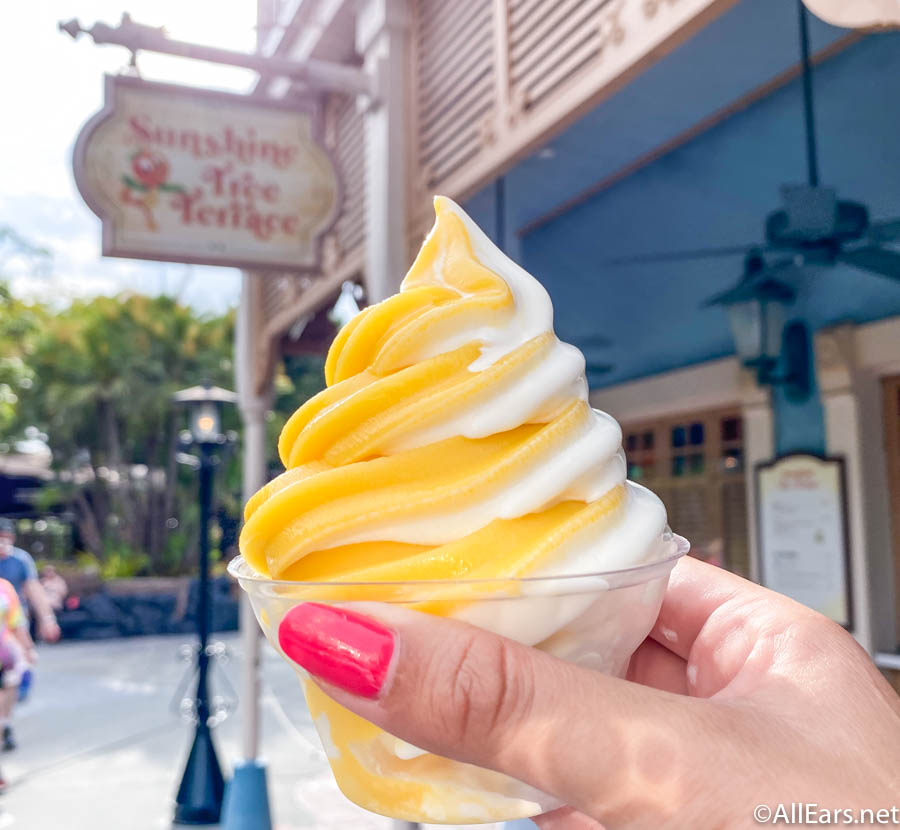 There's also the fan-fave Nutella and Fruit Waffle (as well as funnel cakes) at Sleepy Hollow, the legendary bakery cases at the Main Street Confectionary and Big Top Souvenirs, and giant Cinnamon Rolls at Gaston's Tavern — plus you can get the Grey Stuff there (it's delicious!) as well as visit Be Our Guest Restaurant.
For a little sweet-savory combo, you can snack on a Sweet Cream Cheese Stuffed Pretzel at the Lunching Pad, and for unique frozen treats like the Space Ranger Slush or seasonal milkshakes, head to Auntie Gravity's Galactic Goodies.
At Storybook Treats in Fantasyland, you'll find soft-serve, sundaes, and MORE Dole Whip floats, like the Peter Pan Float featuring Lime Dole Whip! Basically, what we're saying in you can't go more than, like, 20 steps before finding another tasty snack.
1. EPCOT
Who's surprised? EPCOT is largely heralded as the best park for eating, and dessert is no different! With 11 different countries in World Showcase, there's a little something for everyone (or, maybe, 11 little somethings for everyone)!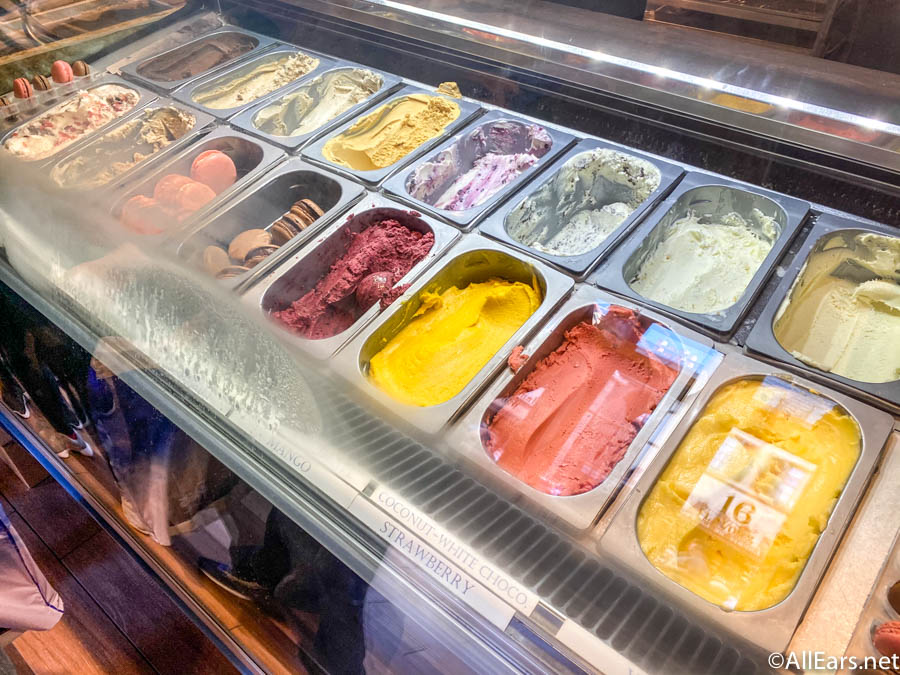 Let's start with France — between the gourmet ice cream shop, L'Artisan des Glaces, and the bakery, Les Halles, you can't go wrong. (Honestly, IMO we could stop the list here, and EPCOT would still win.)
Meanwhile over in Germany, you can dig into a number of scratch-made caramel treats at Karamell-Kuche, including their iconic popcorn. And speaking of popcorn, Canada's maple variety gives Germany a run for its money.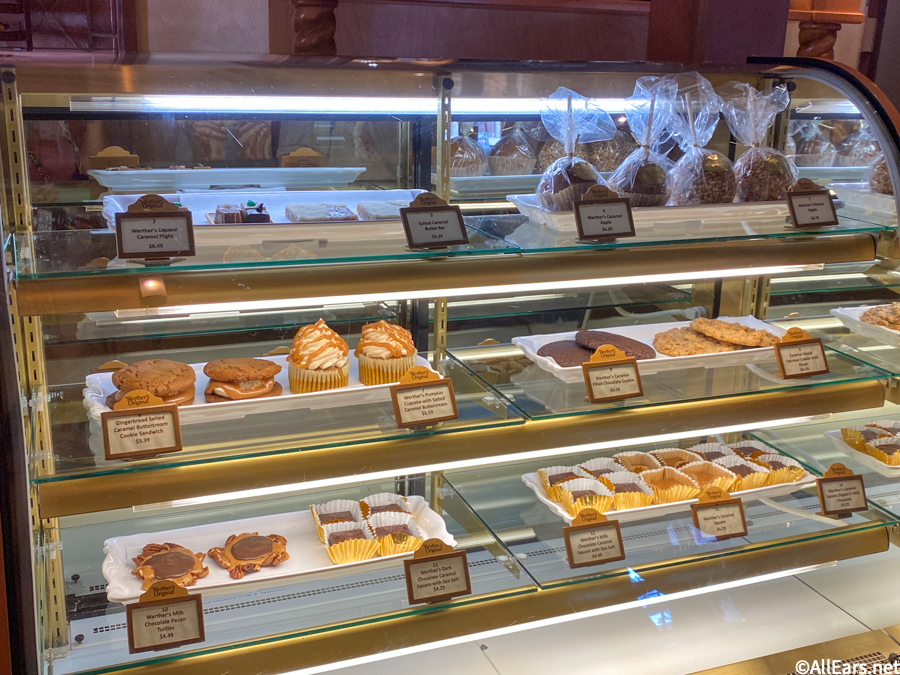 Other worldly highlights include the Banana Pudding and Apple Tart at Regal Eagle Smokehouse, Morocco's pastry window, and the Tiramisu Popsicle in Italy!
We can't forget to mention Sunshine Seasons in Future World as well. While not in World Showcase, this Land Pavilion staple has adorable and tasty treats!
When it comes to delicious and unique desserts, EPCOT has it on lock. They're the Walt Disney World Theme Park Queen of Sweets!
BUT…
PLOT TWIST: Disney Springs
If you REALLY want to talk about the best desserts in Walt Disney World, you have to look beyond the parks. The crown HAS to go to Disney Springs!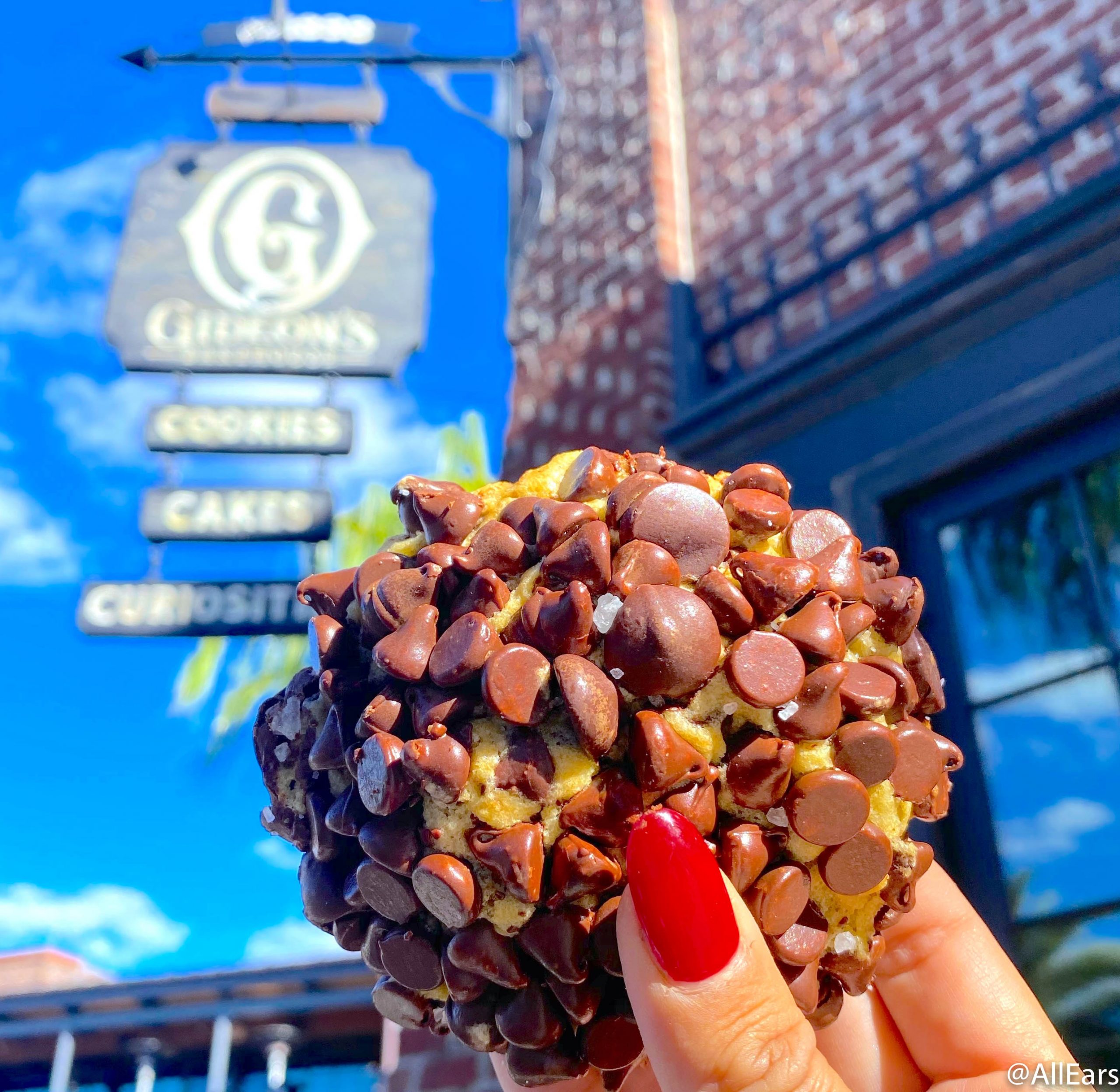 Gideon's Giant HALF-POUND Cookies. Vivoli il Gelato's straight from Italy Gelato. Sprinkle's Cupcakes. SO many flavors at Sunshine Churros. Ice cream sundaes at the Ghirardelli Soda Fountain.  Giant bakery cases at both Candy Cauldron and Goofy's Candy Company. Cookie dough from the Cookie Dough Food Truck. Bubble Waffles from Aristocrepes. Designer petit cakes at Amorette's Patisserie.
There are SO many delicious treats at Disney Springs, that when we started debating, the AllEars team decided it takes the crown!
What's your favorite treat in Disney World? Let us know in the comments!