Some parks, like EPCOT and Disney's Animal Kingdom, are known for serving some of our favorite Disney World snacks. But that doesn't mean you can't find some fantastic treats in Magic Kingdom, too!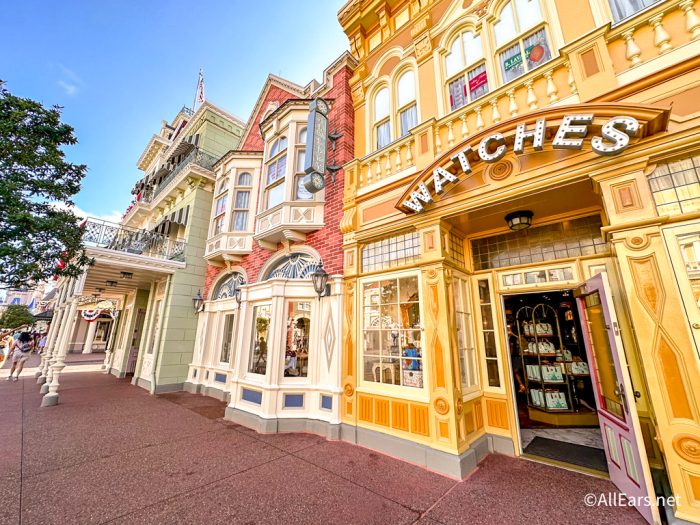 If you're planning a trip to Disney World, we've rounded up six tried-and-true Magic Kingdom snacks you need to try. Take notes, people — this is important!
Chances are you've heard of the famous Cheeseburger Spring Rolls near Adventureland before. They're a cheesy, savory classic!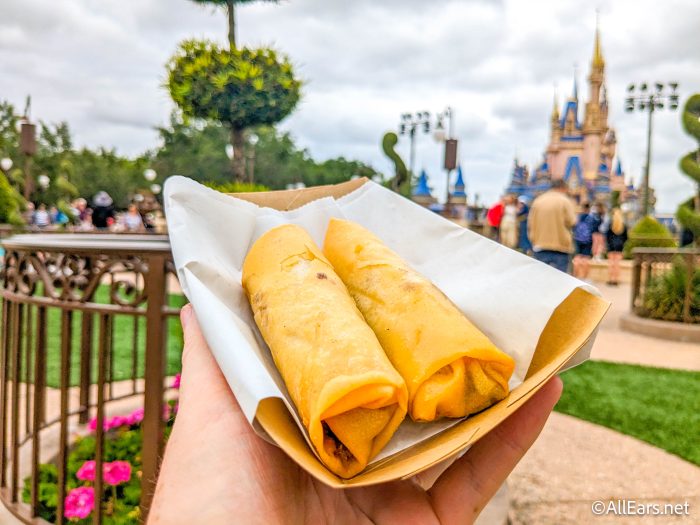 This is one of Magic Kingdom's most popular snacks — we've seen the tiny little Spring Roll cart attract some long lines around lunchtime! These spring rolls are made with a warm, flaky fried spring roll wrapper, then stuffed with a mixture of savory ground beef and melted American cheese. You can also grab a dipping sauce to really enhance this snack. Next time you're in Magic Kingdom, do yourself a favor and give these a try.
Whether you're team sweet-treat or team savory-snack, there's a Sleepy Hollow waffle for everyone! The Fresh Fruit Waffle Sandwich is served with strawberries, bananas, blueberries, and chocolate-hazelnut spread. Just look at this thing: YUM!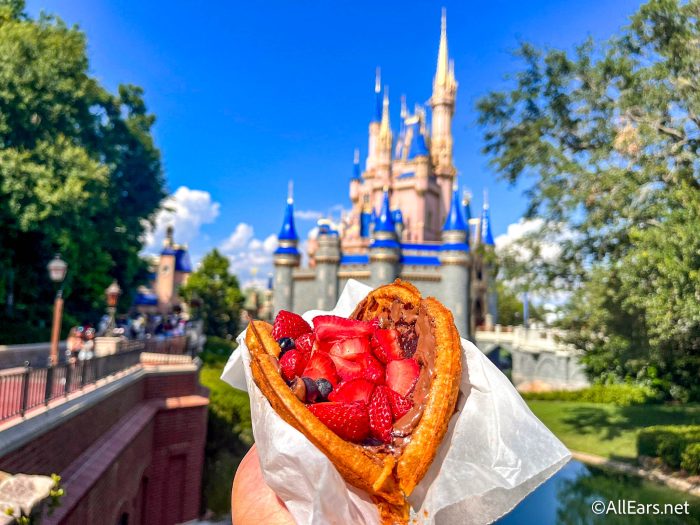 If you're in the mood for something with a little meat and protein, you might prefer the Sweet-and-Spicy Chicken-Waffle Sandwich with broccoli slaw and honey-sriracha glaze served with house-made chips.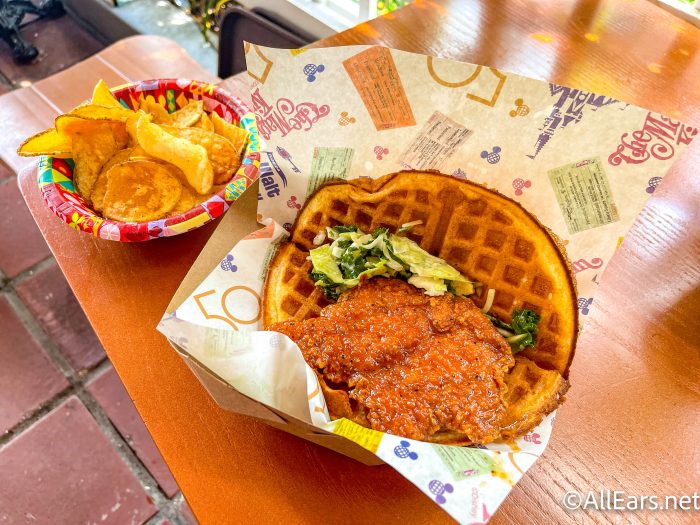 Can you really go wrong with chicken and waffles?
Who would've thought that one of our favorite Magic Kingdom treats comes from a Disney villain's local tavern? The Warm Cinnamon Roll at Gaston's Tavern is a huge, cinnamon-filled dessert that we've been championing for years!
See what we mean? This thing is HUGE! And look at allllll that icing. You have to love sweets to enjoy this one, but it's well worth a try next time you're in Fantasyland.
Did you know that you can get Customized Popcorn at the Main Street Confectionery?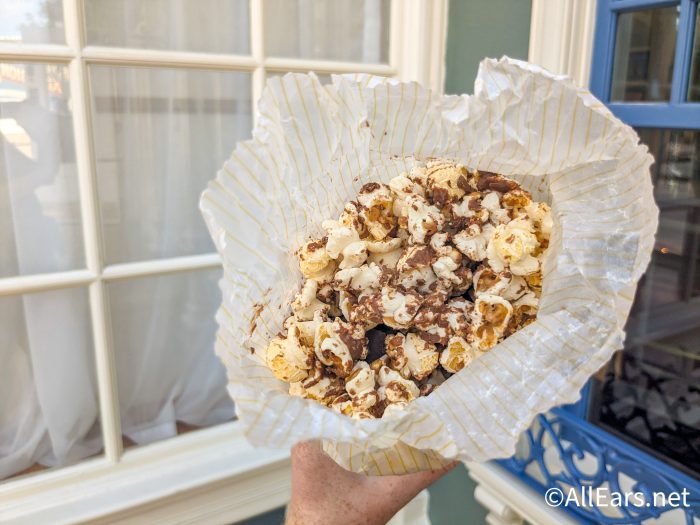 You can choose a flavor of popcorn (caramel, rainbow fruit, butter, and cheddar), then select a syrup and extra candies, which includes things like M&Ms, marshmallows, pretzels, and more.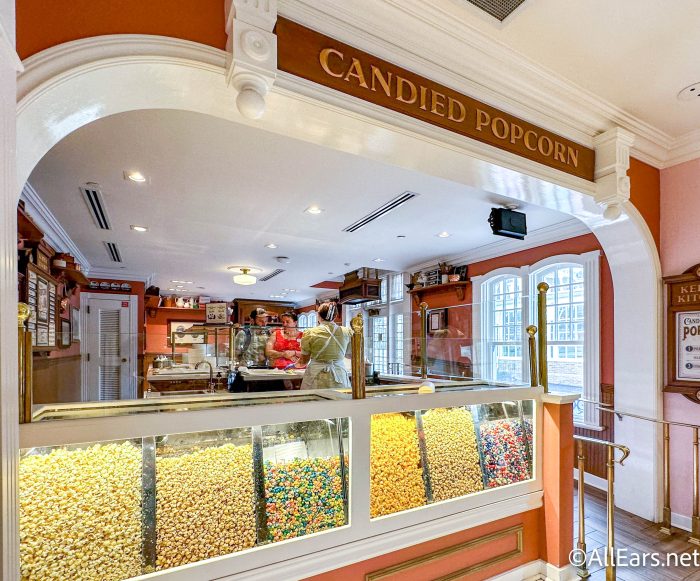 This is a great end-of-the-night treat you can take back to your hotel, too! Grab it on your way out of Magic Kingdom at night, and you'll have a Disney World snack to enjoy even after a long park day.
The Cheshire Cat Tail is a simple yet perfect Magic Kingdom dessert. It's a warm, chocolate pastry with some pink and purple icing; nothing too groundbreaking, yet exactly what we crave when we're in the parks.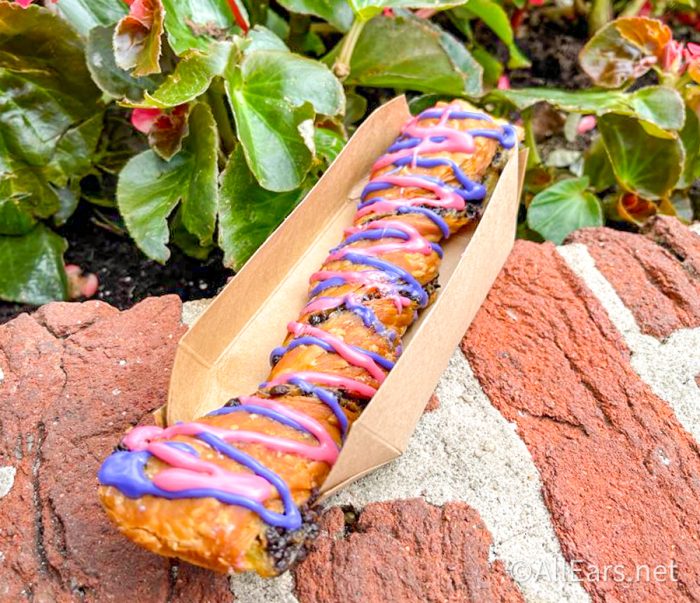 Oh, and this is a good-sized dessert that makes a great afternoon snack, too. Unlike a handful of popcorn or a hunk of cotton candy, this is a more substantial snack!
Finally, we can't forget about a beloved theme park staple: Corn Dog Nuggets.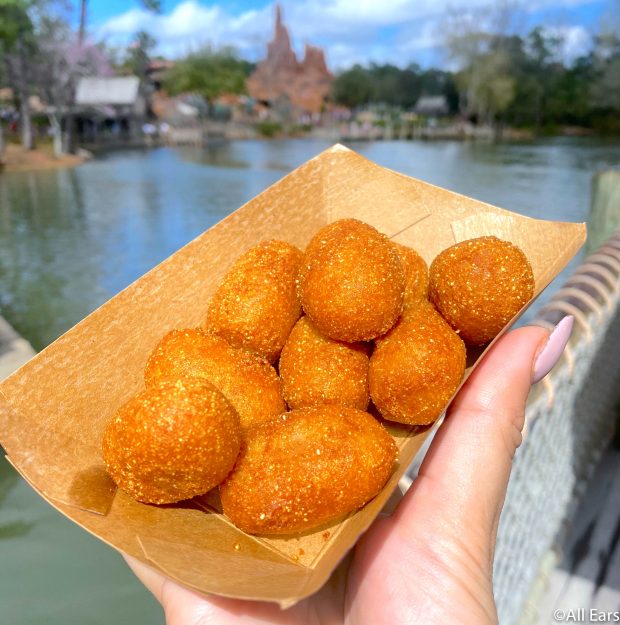 Fried dough? Check. Mini hot dogs? Check. Warm cheese dipping sauce? Check. It doesn't take much to make a great snack, people! Sometimes all we need is some warm, fresh corn dog nuggets to make us happy. You can also find Corn Dog Nuggets at Casey's Corner on Main Street, U.S.A.
Truthfully, we could list about a hundred more Disney World snacks we've tried, but for the sake of time, we'll leave you with these six choices in Magic Kingdom. In the meantime, we're always on the lookout for the latest Disney news, so stay tuned for more.
What's your favorite thing to eat in Magic Kingdom? Let us know in the comments!