It would not be a stretch to say that the Walt Disney Company is defined by Mickey Mouse. The character, whether as a cartoon, theme park walk-around character, or even just three-circle symbol is the company's primary visual identity. He's recognizable all around the world, and the company is often referred to as the "Mouse House."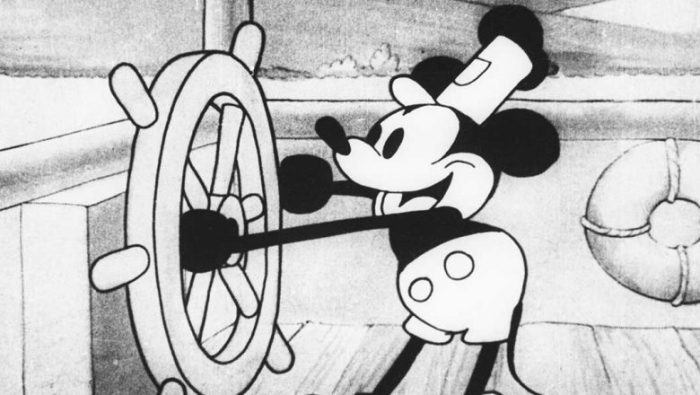 However, despite all of this and the fact Walt Disney once famously proclaimed "I only hope that we never lose sight of one thing: that it was all started by a mouse," Mickey wasn't there from the start. In fact, Mickey was far from Disney's first cartoon character.
The path that led to Walt Disney's first cartoon character began with Walt Disney service as a Red Cross driver in France during the post-Armistice closing days of World War I. While serving in France, the always artistic Disney had begun drawing cartoons on the side of his ambulance, which in-turn led to a few of his pieces being published in the American military periodical Stars and Stripes. Disney continued these artistic pursuits when he returned from France, finding work with the Pesmen-Rubin Commercial Art Studio, where he began working with and befriending fellow artist Ub Iwerks.
After being laid off together, Disney and Iwerks began working together, eventually forming the Laff-O-Gram studio to pursue careers in the nascent field of animation. Laff-O-Gram's initial cartoons were unsuccessful, leading Walt to brainstorm the concept of the Alice Comedies. These hybrids of animation and live action would feature a real Alice (portrayed by actress Virginia Davis) integrated into an animated version of Lewis Carrol's Wonderland. The company produced a single one-reel Alice film before going out of business.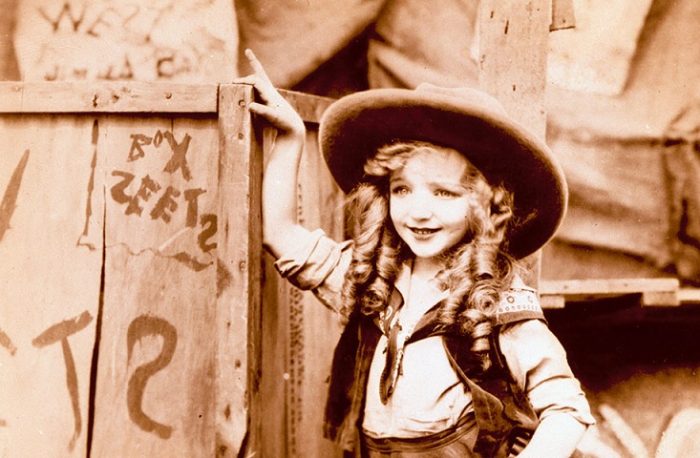 Undeterred, Walt headed to California to try to sell the Alice Comedies concept. Teaming with his brother Roy, the Disneys were eventually able to sign a contract with Margaret J. Winkler to distribute the Alice comedies. They formed the Disney Brothers Studio to produce the cartoons, and brought in several of Walt's former animators, including Ub Iwerks.
Between 1923 and 1927, Disney produced 57 Alice shorts with Davis ceding the role to three further actresses: Margie Gay, Dawn O'Day, and Lois Hardwick. However, it was the animated characters that truly enraptured audiences. The biggest animated "star" of the Alice Comedies was Julius the Cat, a heroic and comical anthropomorphic cat. Of note, Julius was quite similar to Felix the Cat — to the point that the New York Times referred to Julius as a "blatant clone." Margaret Winkler had once distributed Felix the Cat, but had lost the rights to prior to working with Disney.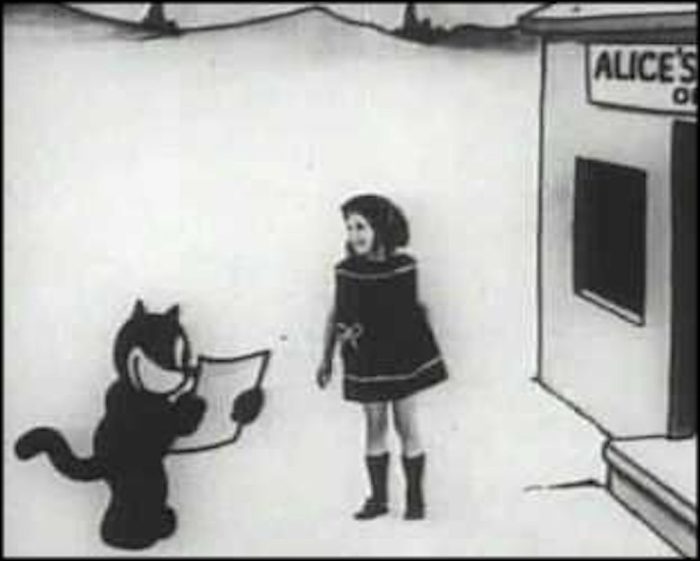 As the Alice series progressed, Julius began to play a bigger and bigger part, with most of the shorts centering on him battling "Pegleg Pete" — a proto-version of the long-running Disney antagonist character Pete — to rescue Alice, who more and more often found herself relegated to the damsel in distress role. The popularity of Julius was such that Walt Disney decided that his next project would be 100% animated.
In early 1927, Charles Mintz — Margaret Winkler's husband, who'd by then taken over distribution of Disney's cartoons — urged Disney to create a new character to sell to Universal. According to legend, Mintz didn't want to use Julius as there were "too many cat characters" and suggested a rabbit instead. That new character, Oswald the Lucky Rabbit, debuted in 1927's Trolley Troubles to great fanfare.
Over the next year, Oswald became a massive success for Disney, Mintz, and Universal. From September 1927 through September 1928, a total of 27 Disney-produced Oswald cartoons were released, with the character becoming Universal's biggest animated success to date. Much of this success could likely be attributed to Disney, who studied comedians including Laurel and Hardy, Harold Lloyd, Charlie Chaplin, and Buster Keaton, and aimed to make the character an "emotive, fast-moving wise guy, alternately ebullient and grouchy."
Initially, the Disney brothers benefited greatly from the Oswald shorts, with Walt earning $100 a week while Roy Disney made $65. The Disney brothers also earned an additional $500 per Oswald short and split the year-end profits 60-40. However, just when the studio was flying high on the success of their first breakout character, things were about to fall apart.
In February 1928, Walt Disney took a trip to New York to negotiate a new contract for further Oswald shorts with Mintz. However, Mintz turned the tables on Disney, insisting the brothers needed to take a 20% pay cut. Walt refused, and Mintz in-turn revealed that he not only contractually owned the copyrights to Oswald, but that he'd also hired away many of Disney's animators. A dejected Walt refused to continue working on Oswald, and headed back to California.
According to Disney lore, it would be on this train ride that Walt would first begin sketching the character of Mortimer Mouse. After a redesign from Ub Iwerks (one of the few animators to remain loyal to Disney) and renaming to Mickey courtesy of Walt's wife Lillian, the studio began work on the first Mickey Mouse cartoons. Plane Crazy was the first Mickey short completed, however, Steamboat Willie was released first, becoming a massive hit that out-grossing Oswald.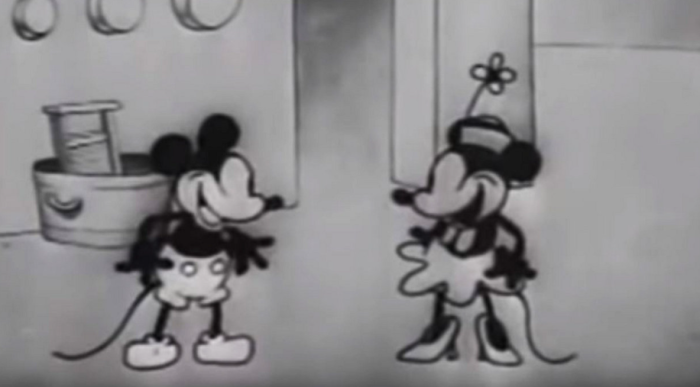 While Mickey would go on to become one of the most recognizable icons in world history, Oswald did not fair nearly as well. Universal released Oswald cartoons until 1938, but the character never regained the popularity he had during his early days. The character essentially served as the answer to a trivia question until 2006, when he was part of one of the oddest "trades" in entertainment history.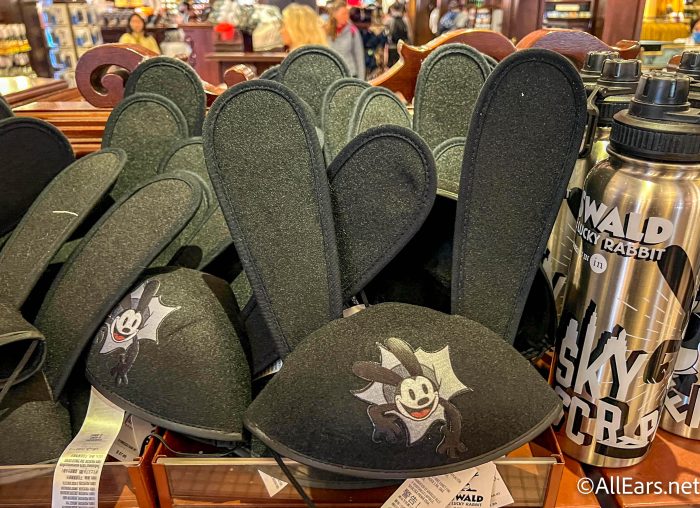 That year, Disney exchanged the rights to ABC sports broadcaster Al Michaels' contract to NBC/Universal (who wanted Michaels for their then newly-reacquired NFL coverage) in exchange for the rights to Oswald and the Disney-produced Oswald cartoons. Since regaining use of the character, Disney has integrated Oswald into its theme parks, merchandise, video games, and even released a newly produced short in 2022.
The company hasn't made any similar efforts to resurrect Julius the Cat, though the Julius Katz Shoe & Watch Repair and Julius Katz & Sons Appliance Repair storefront facades on Buena Vista Street at California Adventure are named in honor of the character.
Join the AllEars.net Newsletter to stay on top of ALL the breaking Disney News! You'll also get access to AllEars tips, reviews, trivia, and MORE! Click here to Subscribe!

Were you familiar with either Julius the Cat or Oswald the Lucky Rabbit? Let us know in the comments below.