Classic Disney animation masterpieces have always brought together great minds to give life to Disney magic, with artists especially crucial. Many of these talented artists continue to be honored for posterity due to their great contributions to Disney. One particularly beloved artist is Mary Blair, who created art for Alice in Wonderland, 'it's a small world', and much more.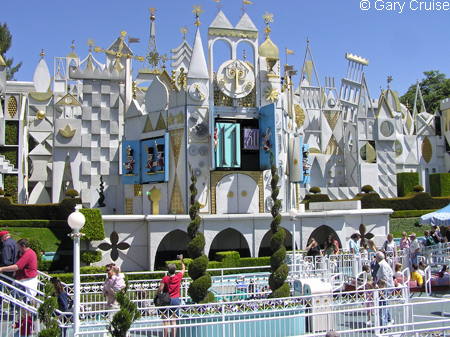 Mary Blair (1911-1978) stands out from other artists with her colorful, surrealistic, and cheery artwork, which continue to amaze viewers to this day.
But did you know these six fun facts about her?
1.  Mary Blair Started with Watercolors
While you're probably familiar with Mary Blair's later pieces, which burst with vivid color, she originally had a very different style of art. She and her husband Lee Blair were part of the California School of Watercolor. The school emphasized blends of light and dark to create softer, more serious pieces. These early works by Mary Blair are still beautiful but are a sharp contrast to the bright images she would later develop.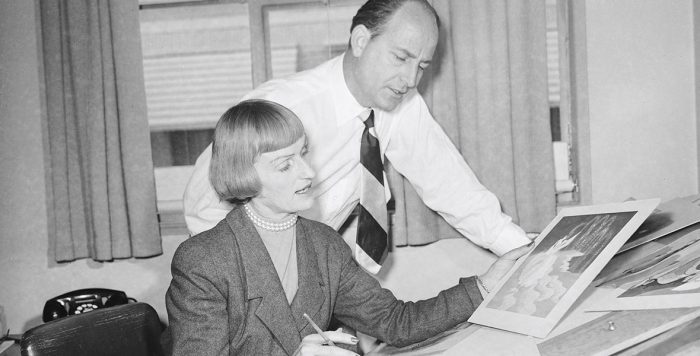 It's also important to note that in these early works, Mary Blair was making artworks in the scope of traditional fine art for galleries and exhibitions, rather than depicting outlines of scenes for animated stories. Due to the hard times of the Great Depression, the couple had trouble profiting from their works. This led them to eventually sign up with Disney as artists for the animation projects, taking her art in a whole new direction
2. Cinderella Wasn't Mary Blair's First Disney Project
While Cinderella is often seen as Mary Blair's first contribution to Disney animation, due to her major role in the movie's art design, she had actually already been working for Disney off-and-on for around a decade. She started out as a basic sketch artist, contributing to films like Dumbo and Lady and the Tramp, but her first big break came in 1941. Walt Disney was making a goodwill trip to South America for a couple new films celebrating Central and South America, and he chose Mary Blair as a key artist to accompany him.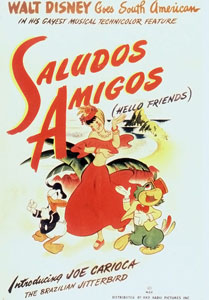 Although she had recently resigned due to frustrations with her limited role at Disney, Mary Blair jumped at this exciting opportunity and rejoined Disney for the trip. She found the tropical locales incredibly inspiring, and it influenced her later works. After returning to the U.S., she applied her experience the vibrant, colorful animation that would highlight the Saludos Amigos and Three Caballeros films. Other works she contributed to prior to Cinderella include Make Mine Music, Melody Time, The Adventures of Ichabod and Mr. Toad, Song of the South, and So Dear to My Heart.
3. Mary Blair Also Made Shorts
During her heyday at Disney's animation studio, while she helped create central art designs for films like Cinderella, Alice in Wonderland, and Peter Pan, Mary Blair also directed the art for a couple different animated shorts. Susie the Little Blue Coupe (1952) featured a car named Susie and her struggles and ultimate triumph as she passed between multiple owners. Similarly, The Little House (1942)'s main character was a house that deals with many changes to both herself and the world around her over the course of decades.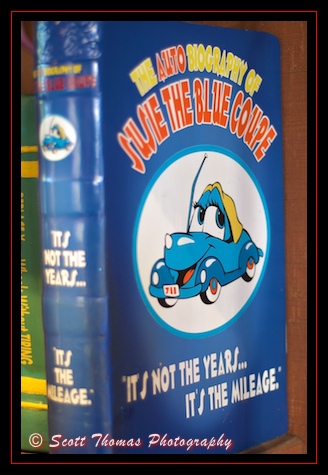 While these shorts were just a small fraction of the many animated features released by Disney, they're a testament to Mary Blair's talents as an artist. In addition, their themes and styles may have influenced later Disney animations. Even so, while Mary Blair had great success during the 1950s, she remained frustrated that much of her art was downgraded for the final releases. Therefore, she left Disney in 1953 to pursue freelance work.
4. Mary Blair Made Holiday Backdrops and Much More
During her time away from Disney in the late 50s and 60s, Mary Blair kept busy with a wide range of art displays. Her clients ranged from Nabisco to Bonwit Teller to Maxwell House. Much of her work involved creating ads for marketing campaigns, drawing on her talent for colorful designs, but that wasn't all she worked on. For New York City's famous Radio City Music Hall's spectacular holiday celebrations for Easter and Christmas, she made the backdrop sets to complement the experience.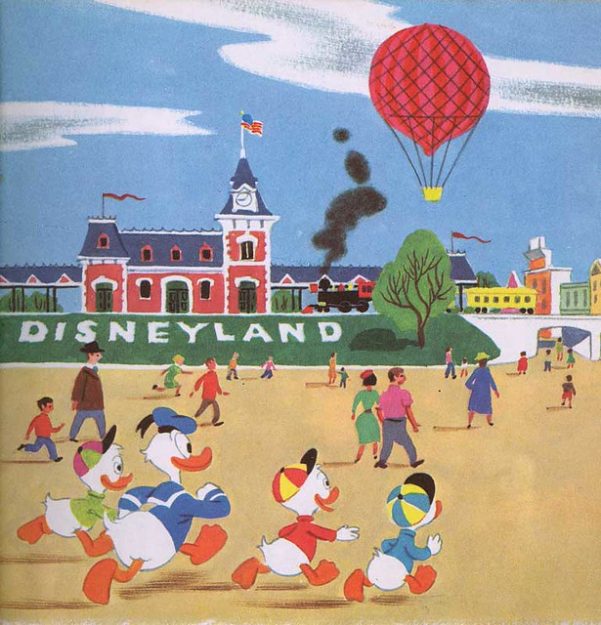 In addition, Mary Blair illustrated some of the classic Little Golden Books for children. If you want to read her books, look at the Mary Blair Treasury of Golden Books, published in 2012. It contains her various children's books illustrated for Little Golden Books, including I Can Fly, The Golden Book of Little Verses, The Up and Down Book, and The Golden Song Book. If you look at her illustrations in those books, you'll see similarities between the children depicted and her next big project for Disney: It's a Small World.
5. Mary Blair First Made Small World for the World's Fair
Many people already know how Mary Blair came back to working for Disney when Walt Disney himself asked for her help with the art and animatronic dolls for It's a Small World. But what many people might not realize at first was that the original destination for the attraction wasn't Anaheim's Disneyland – it was the 1964-1965 World's Fair in New York City. And Walt had less than a year to get multiple attractions ready for the international event. It was a testament to Mary Blair's skills and determination that Small World was ready with such short notice yet shined with superb artistic quality.
Mary Blair's work with Small World didn't end with the World's Fair, however. Afterwards, when Disney moved the attraction to Disneyland, she added more features. For instance, she created the glistening white palace background and cheerful clocktower for the launching and wait queue area. This allowed her to further leave her mark on that remarkable attraction. With its joyful celebration of the world's diversity and wonder, Small World continues to share her bright vision for the world.
6. Mary Blair Left Other Legacies at the Disney Parks
While Small World is considered Mary Blair's crowning achievement with Disney, it was not the only thing she was involved with at the Disney parks. Not only did she help create the character design for the animatronic dolls for El Rio Del Tiempo (now called Gran Fiesta Tour) in Epcot's Mexico Pavilion, but she also made several magnificent murals.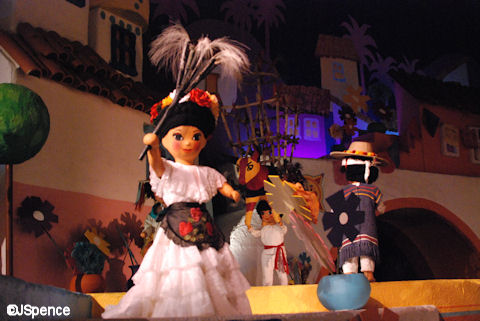 The couple of murals she made for Disneyland Anaheim's Tomorrowland have since been removed, but one still remains in Disney World's Contemporary Resort. The massive, 90-foot tall pillar in the center of the resort contains her Grand Canyon Concourse mural. The animals and people embody a colorful, lively style much akin to Small World's cast. Be sure to check it out if you're in the resort or pass by on the monorail.
Just as Mary Blair tried to explore and capture the wondrous beauty of the people and world around her, she also has many fascinating stories of her own. With her great contributions to Disney and to art as a whole, her merry legacy continues to live on.
What's your favorite Mary Blair contribution? Let us know in the comments!
Join the AllEars.net Newsletter to stay on top of ALL the breaking Disney News! You'll also get access to AllEars tips, reviews, trivia, and MORE! Click here to Subscribe!