Disney Vacation Club members receive all sorts of benefits and perks, but the biggest draw for many members is being able to easily book many Disney Resorts around the world using points.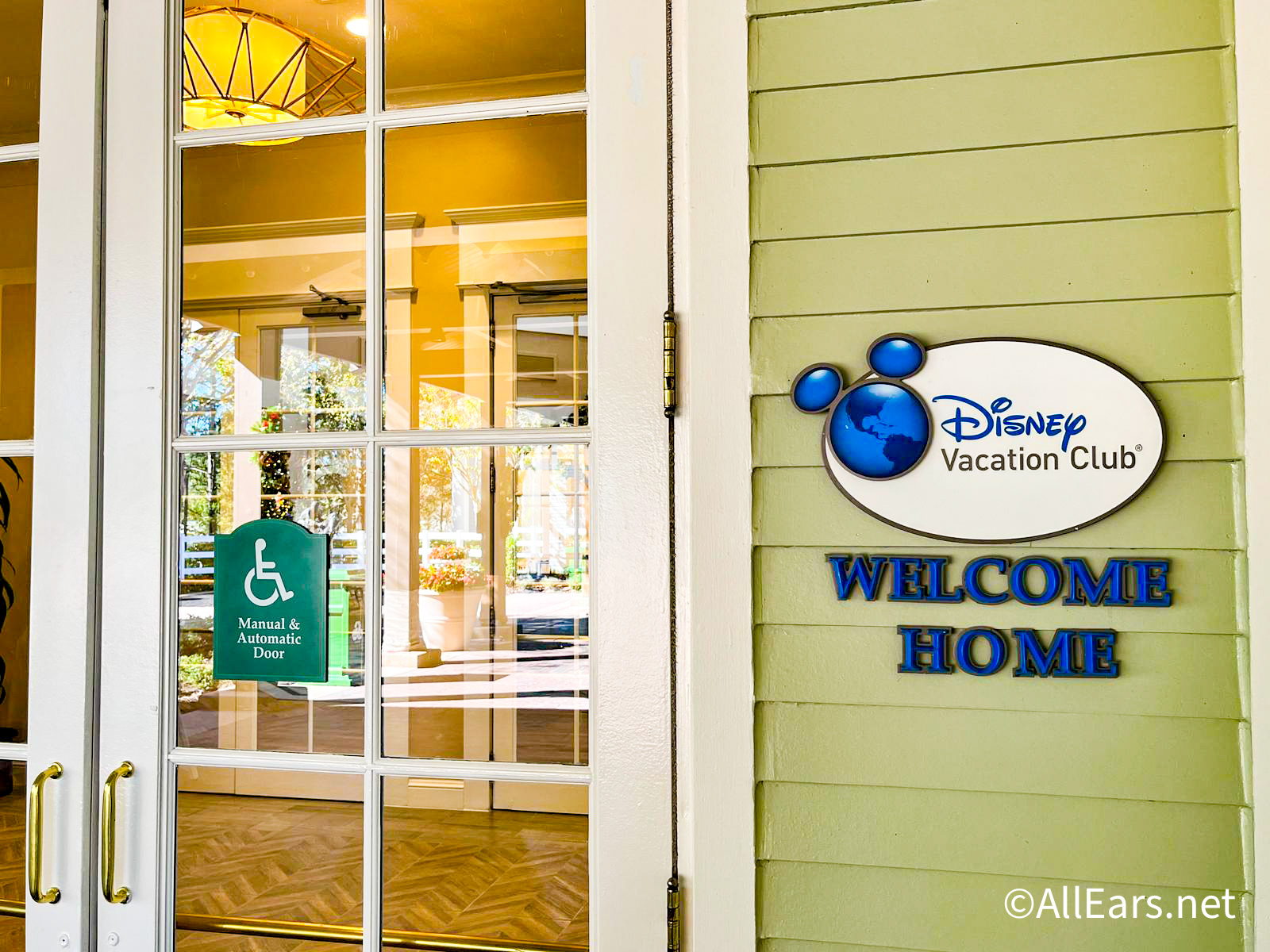 This gives members the flexibility to travel when they want, as often as they want, and for however long they want. And for DVC members looking to book trips in 2024, now is your lucky day because the 2024 Disney Vacation Club points charts have been released!
If you're thinking about booking a trip with Disney Vacation Club points in 2024, you can now go ahead and start as the 2024 points charts have been released for all DVC properties. But, before we get into that — here's a reminder on how the Disney Vacation Club works.
It's Disney's version of a vacation ownership program. Think of it like a timeshare, only unlike traditional timeshares — DVC works on a point system. Members buy into the Club by purchasing a set number of "vacation points" in an amount between 160 and 2000 (if buying directly from Disney).
You buy the points once, and then they're allocated on a yearly basis until the contract expires. So, let's say you buy 200 points during your initial purchase, you'll then receive 200 points each year to spend on accommodations.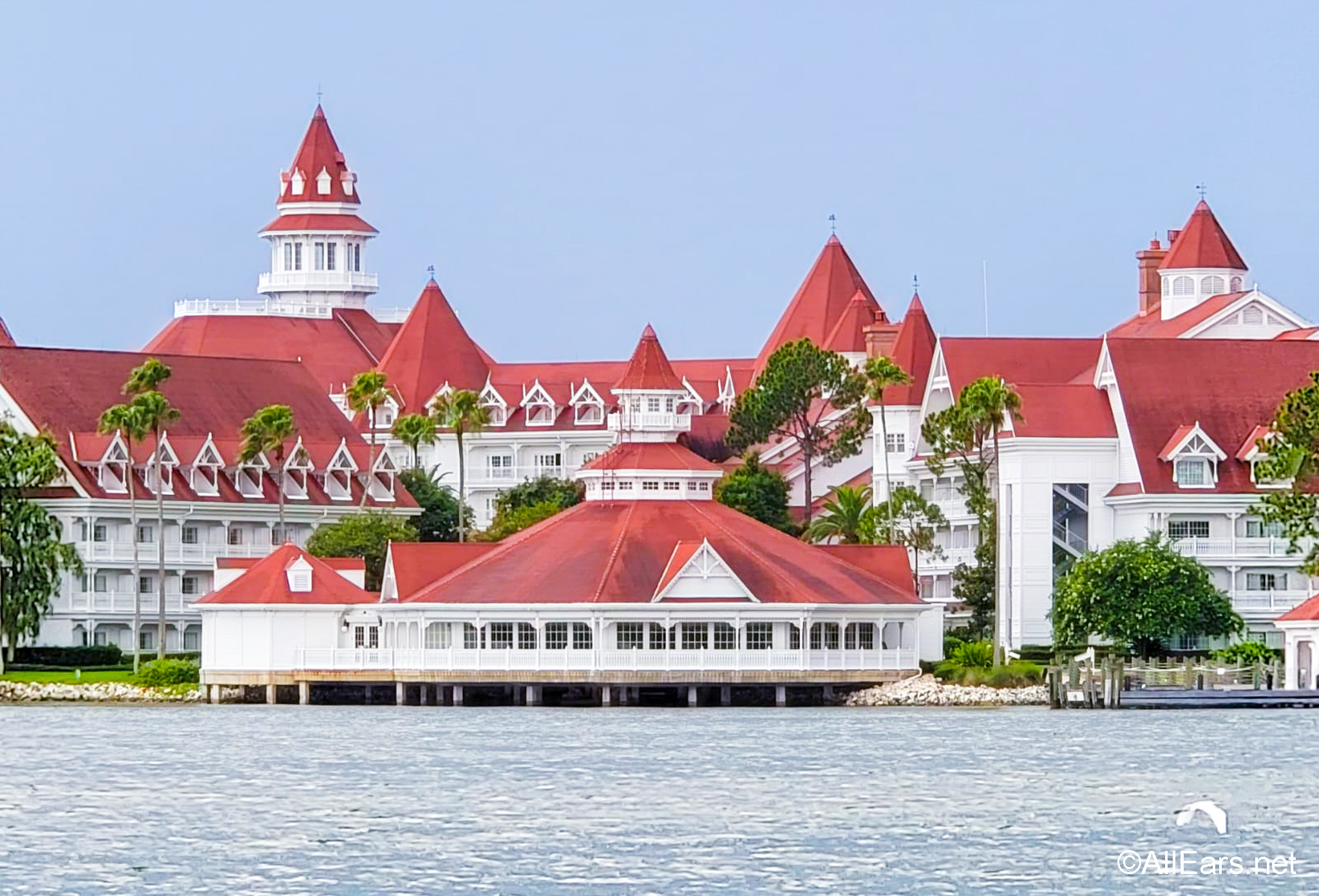 When you go to book a hotel stay, the time of year, resort, and the size of the unit will determine how many points you need for that stay. Enter the point charts — how a DVC member can predict how many points they'll need for a particular stay.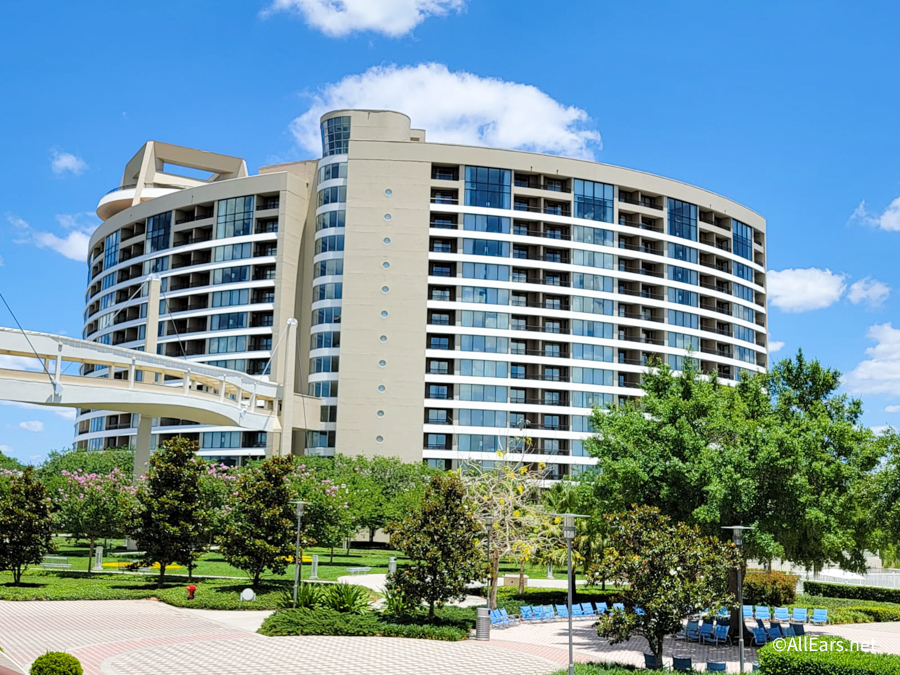 And now, onto the charts!
Walt Disney World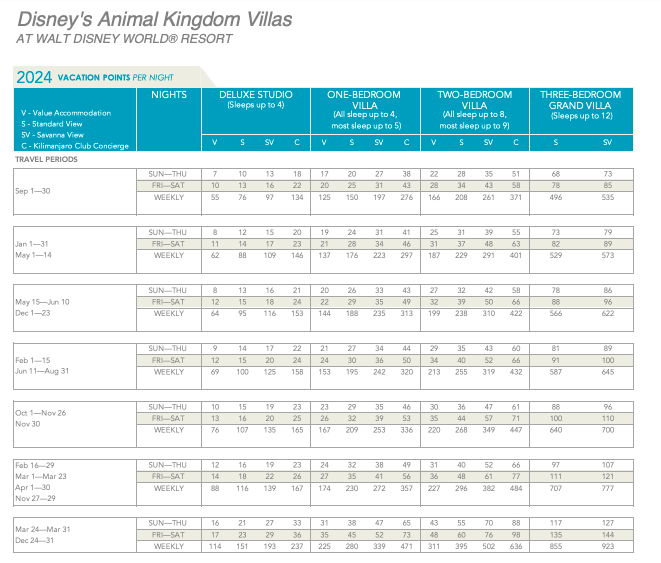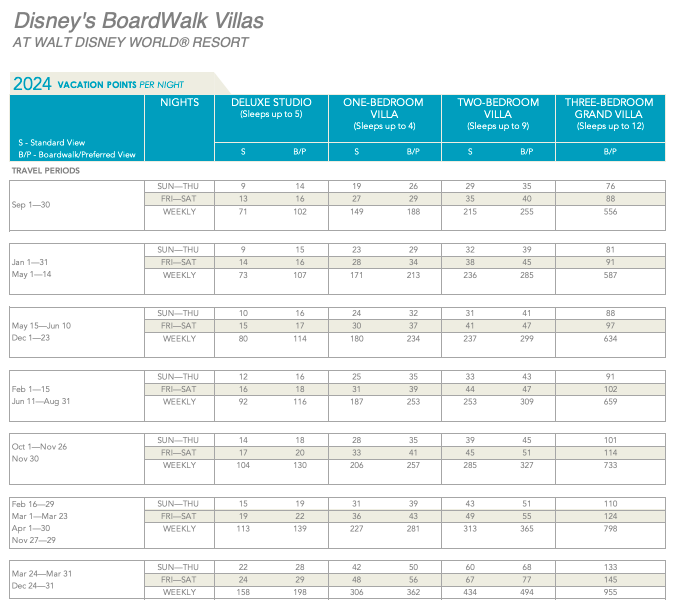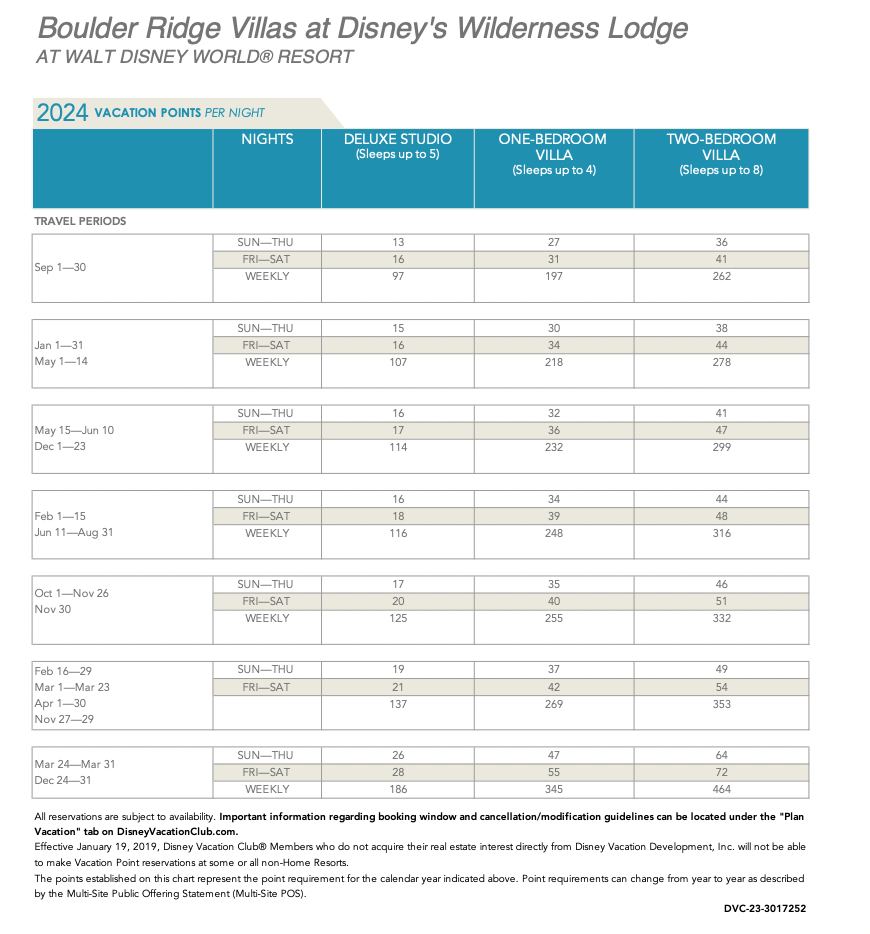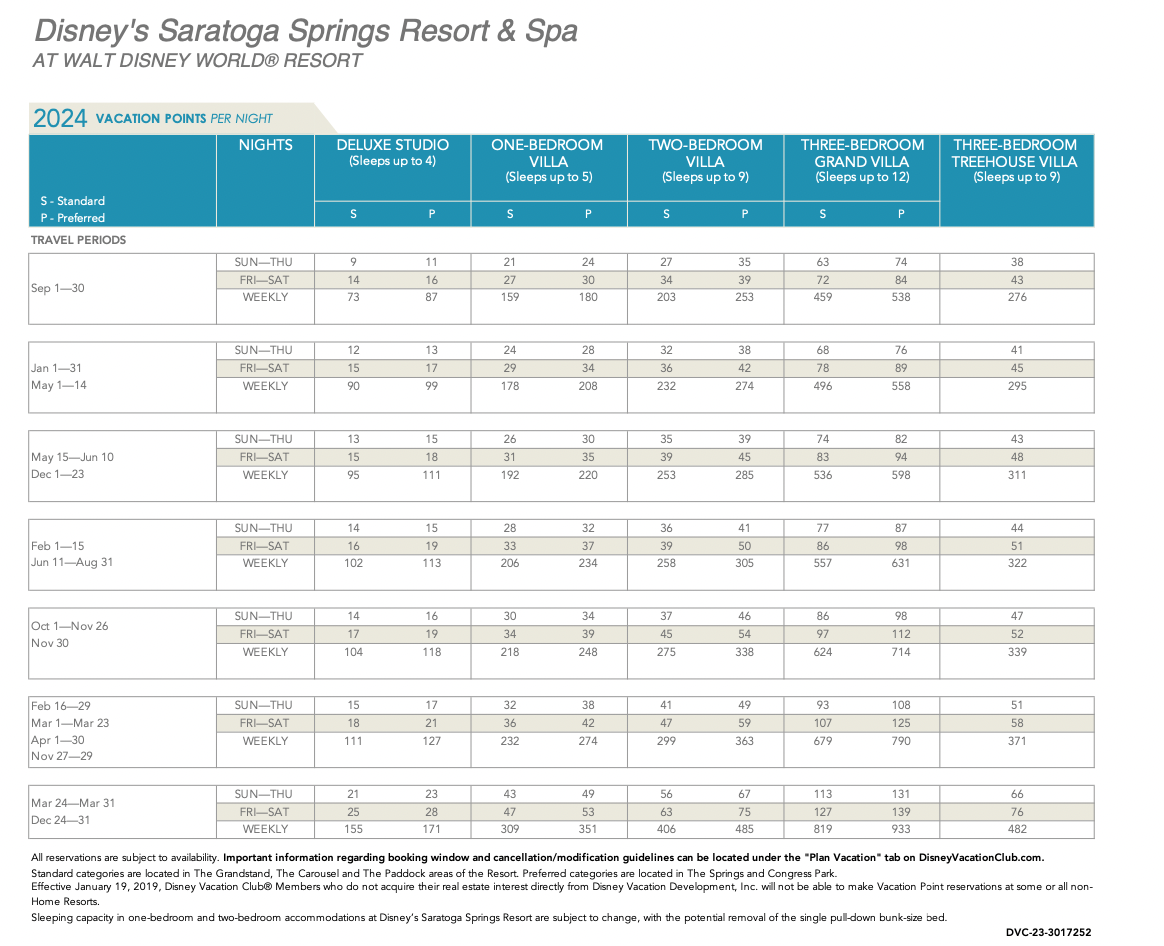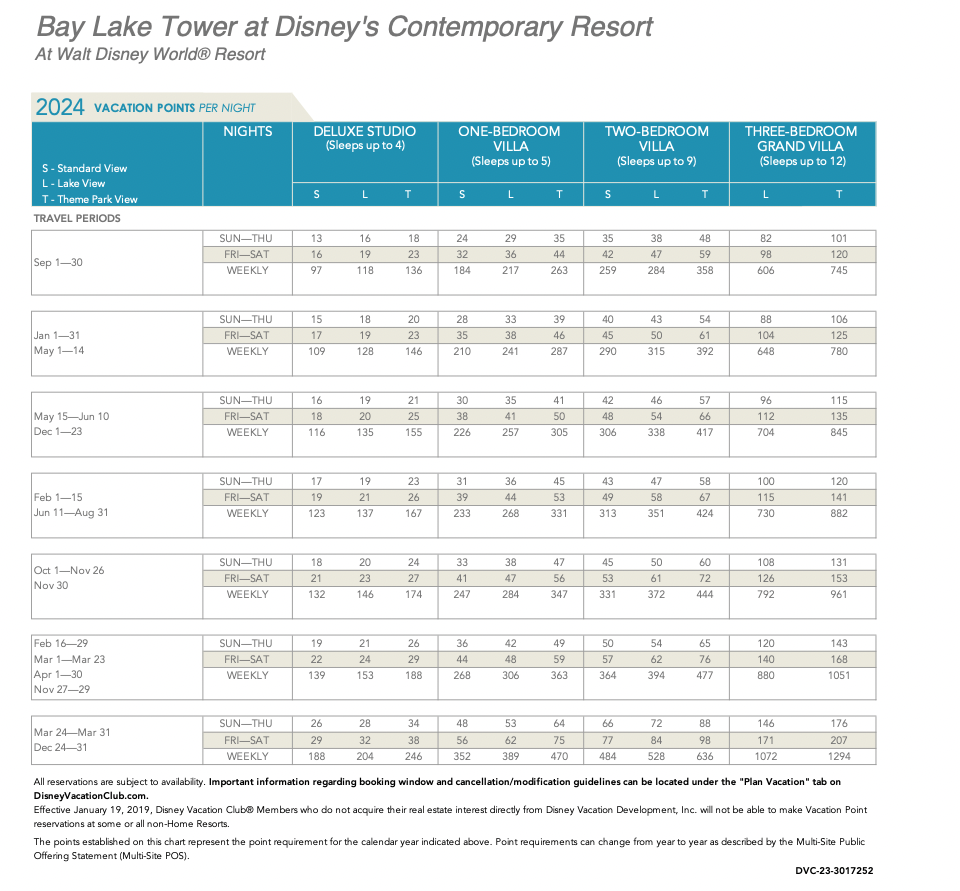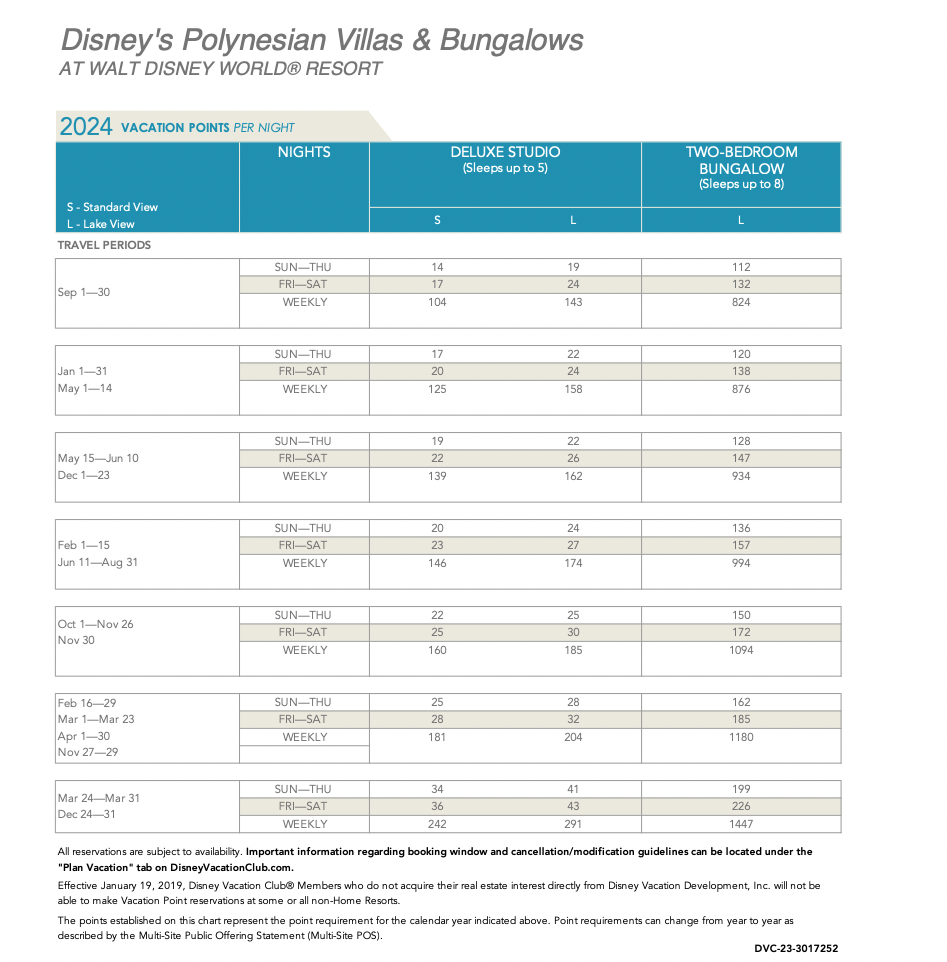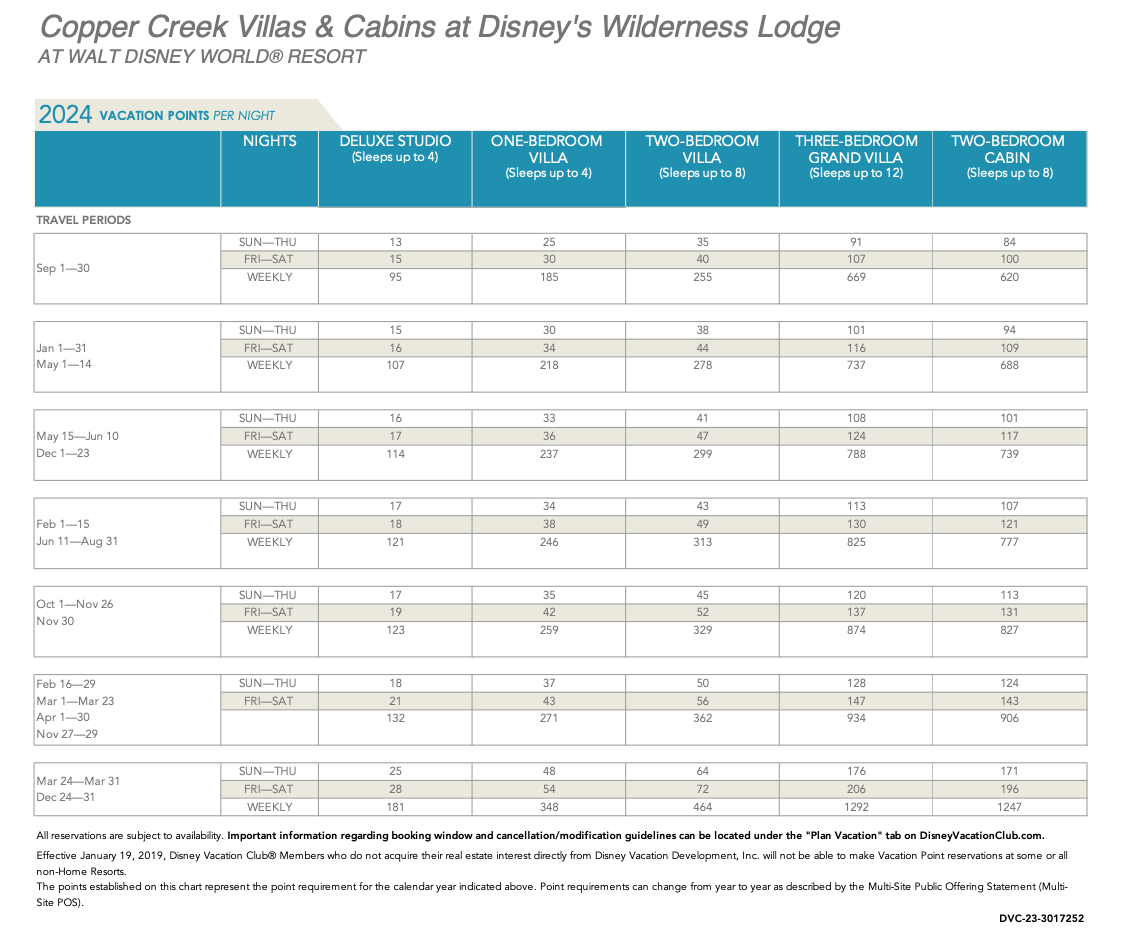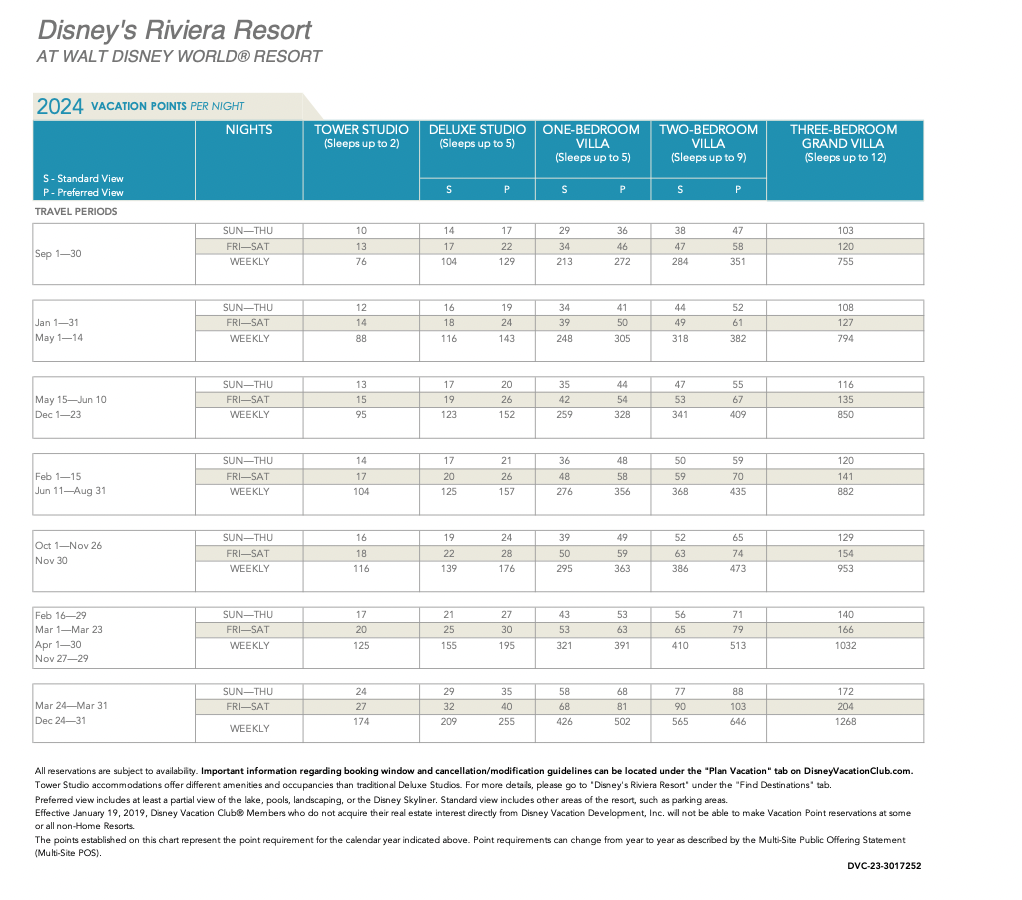 Let's see what the 2024 point charts look like over in Disneyland.
Disneyland Resort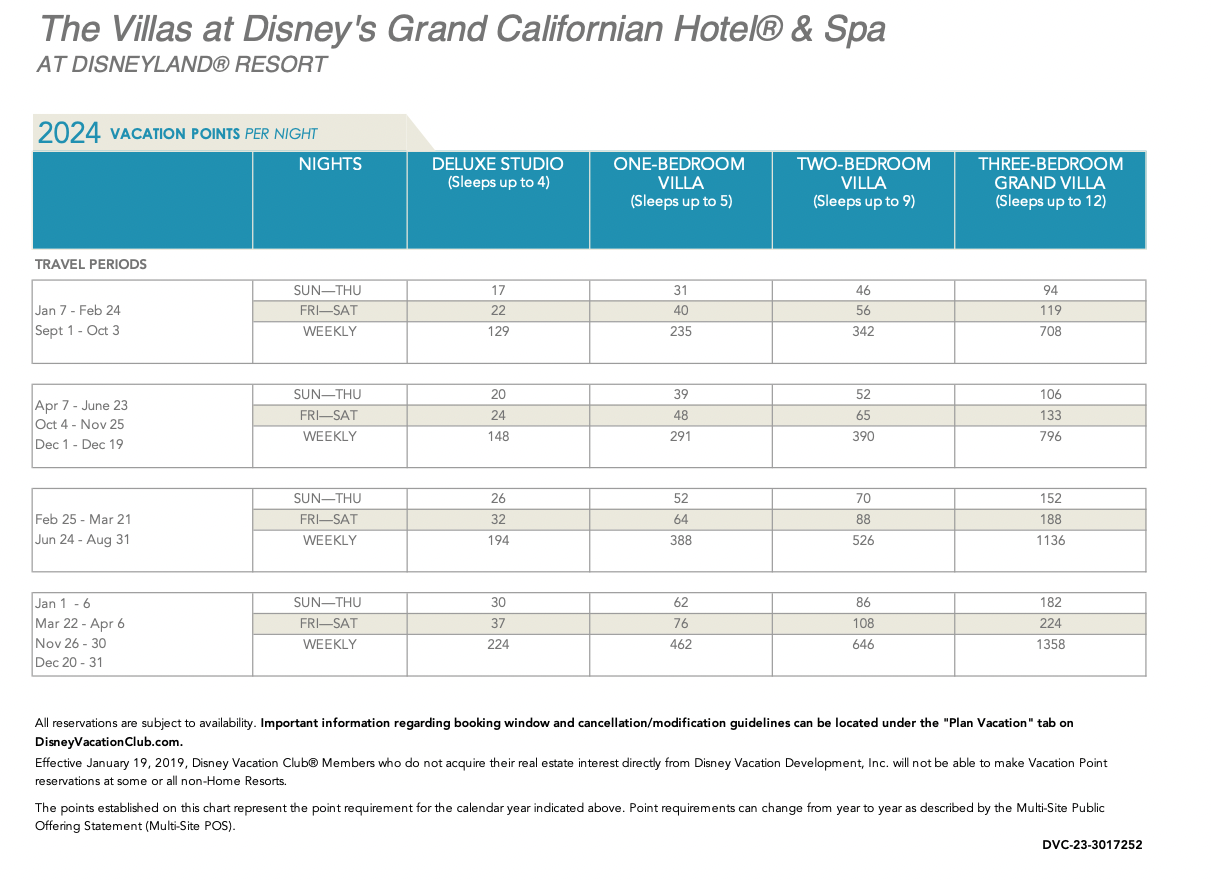 And at other DVC resorts, the points haven't changed much.
Other Resorts
Disney's Vero Beach Resort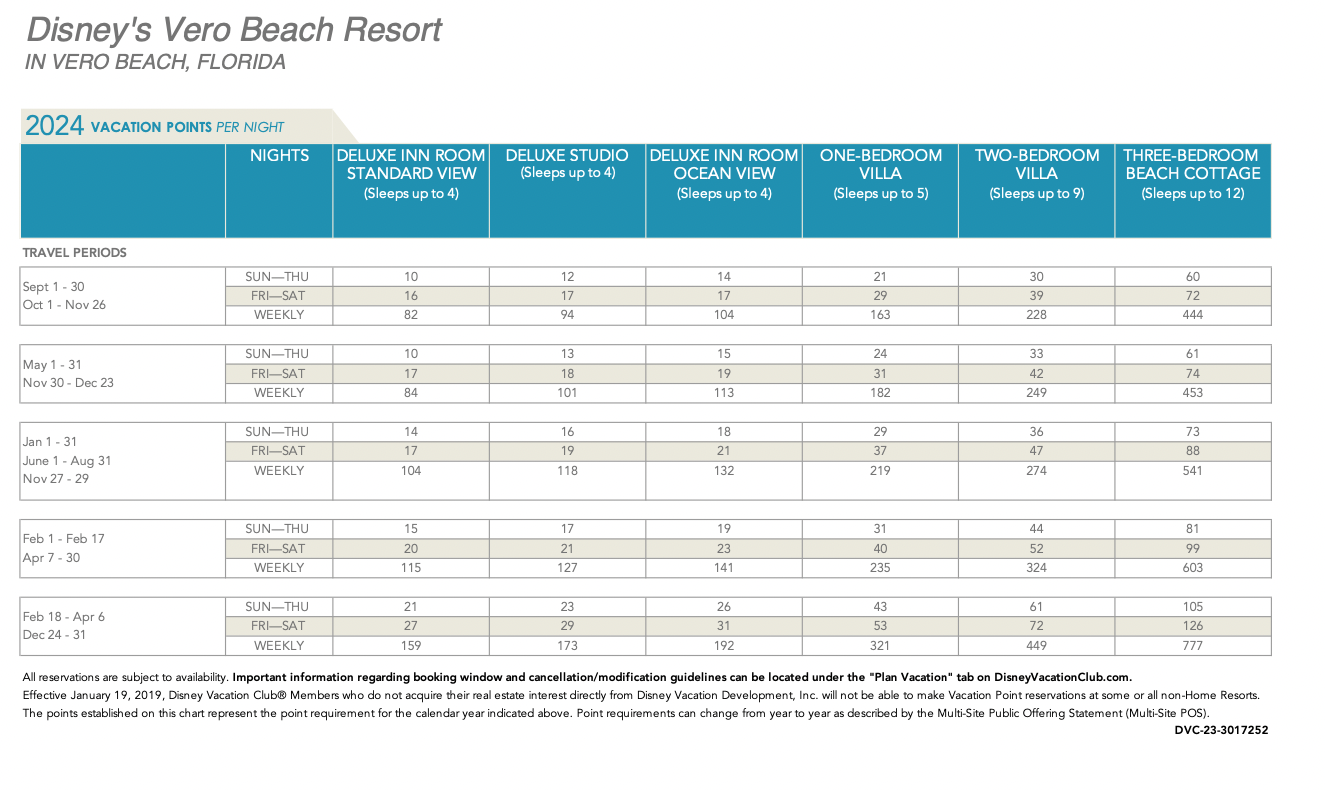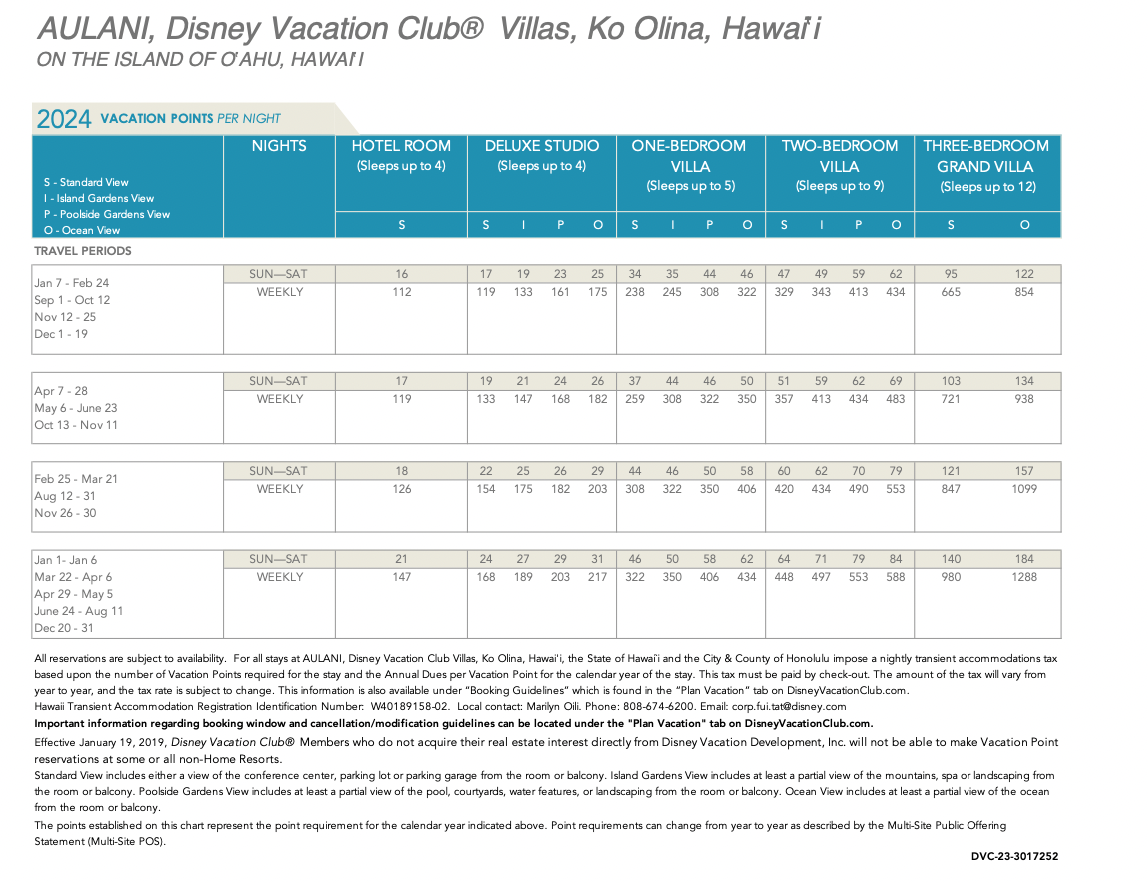 And there you have it, all the Disney Vacation Club point charts for 2024 — now you can get to planning your next trip! We've got plenty of tips that can help make your next visit to Disney World even better, check out our posts below to learn more:
Be sure to stay tuned to AllEars for the latest Disney news, planning tips, and more!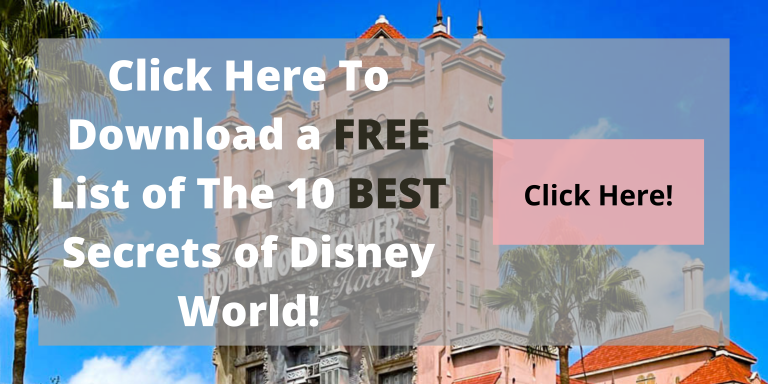 Are you a DVC member? Let us know in the comments!