Even with plenty of planning and advanced dining reservations, you still might find yourself needing a little pick-me-up during the day on your Universal vacation.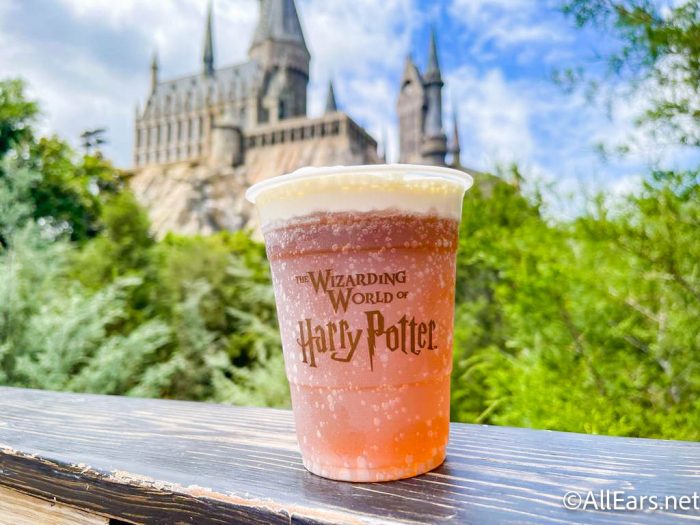 To avoid getting hangry, you can head over to one of the resort's many dining locations or shops to grab a quick snack.
Universal Orlando Resort has a variety of different themed areas with each offering their own unique cuisine. From treats inspired by the Harry Potter books to classic theme park food, you're sure to find something for everyone's tastes.
However, with so many options, it can be tricky trying to decide what to grab, especially if it's your first time in the parks! We've put together a list of snacks to try the next time you find your tummy rumbling in between rides.
The Wizarding World of Harry Potter is filled with signature beverages from the books, including the Tongue Tying Lemon Squash. This is a tart drink that comes iced, perfect for those hot summer days.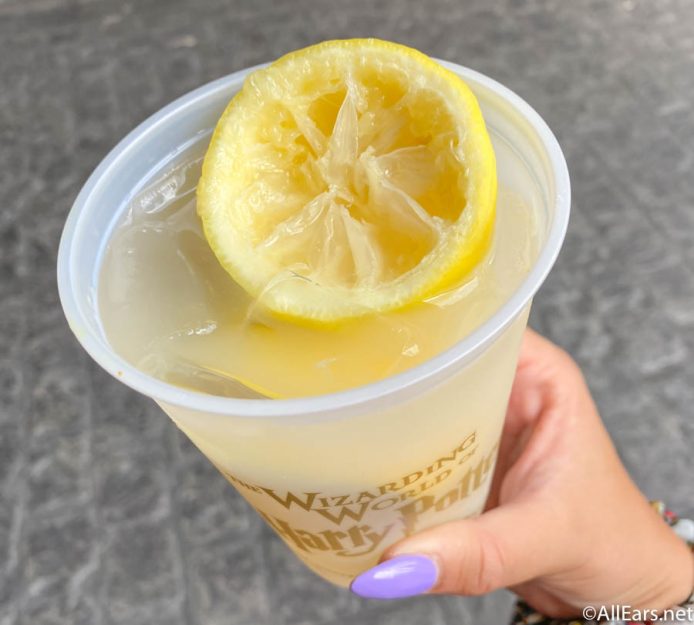 It even comes with a squashed lemon for an extra punch! You can find this at The Hopping Pot, a watering hole with plenty of other Harry Potter-themed beverages to try. You can get a Tongue Tying Lemon Squash for yourself for $5.49.
Butterbeer is the must-have drink in this area of the park! You can stop by either Three Broomsticks, the Hog's Head inn, or other spots for the iconic beverage. It comes in three different versions: regular, hot, and frozen, and each is non-alcoholic.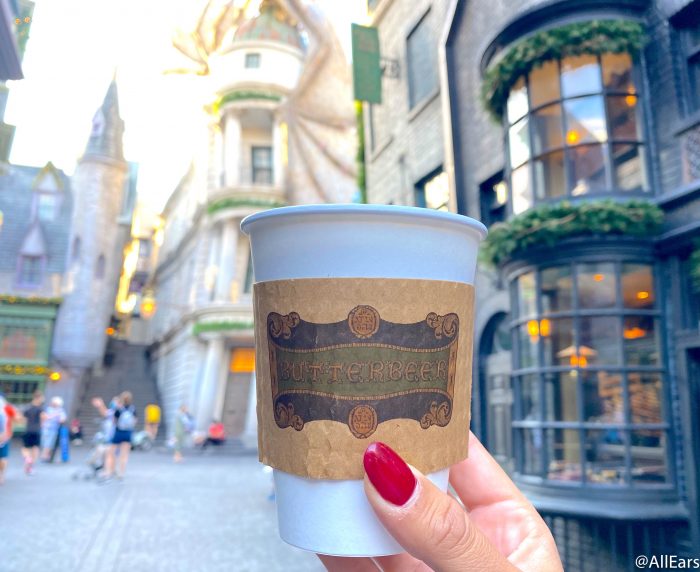 Many guests assert that the frozen version is the best, but don't be afraid to try out the others. Each one is $7.99 and is sweet, with flavors of shortbread and butterscotch that makes it absolutely delicious!
Bao Bun – Bend the Bao
Looking for something a little more filling? Bend the Bao has a variety of bao buns that are bigger than your usual snack but won't ruin your appetite for dinner. This spot can be found in Universal's CityWalk amongst a variety of other shops and eateries.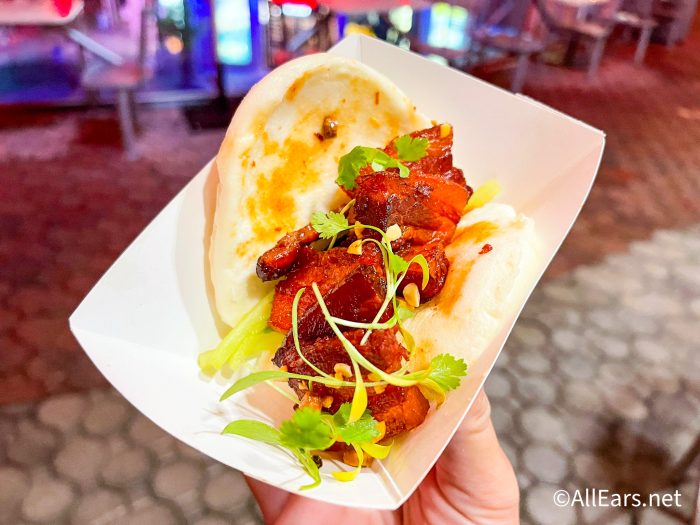 You can purchase a pair of bao buns for $12.29 and add extra ones for $4.69 each. This makes them excellent to share! Pick from fillings like kimchee fried chicken, duck, pork belly and more, or try their veggie option, which comes with roasted oyster mushrooms, sweet potato, and plenty other tasty fillings.
Pumpkin Pasty – Honeyduke's
Honeyduke's is more than just a sweets shop. Hogsmeade is the home of the famous store that's filled with wizarding candy, including the famous Chocolate Frogs and Bertie Bott's Every-Flavour Beans.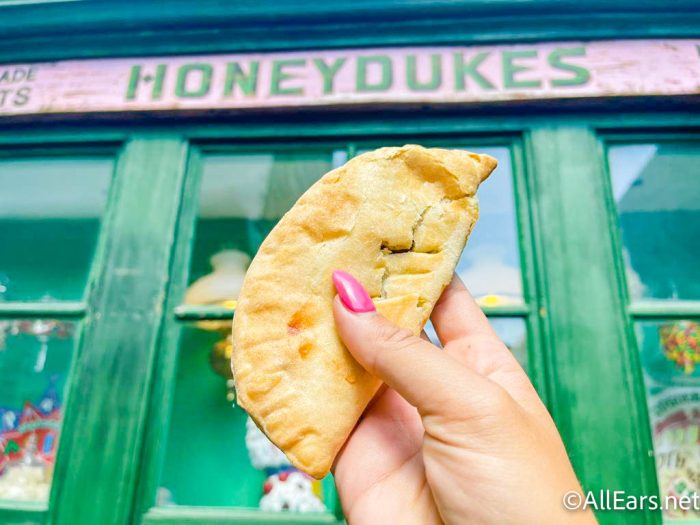 What many don't realize is you can also get fresh-made snacks! Besides their wide assortment of fudge, Honeyduke's also sells Pumpkin Pasties, a convenient hand-held treat of pumpkin filling inside a flaky crust. These taste just like pumpkin pie!
Jurassic World Isla Nublar IPA – Multiple Locations in Islands of Adventure
To celebrate the opening of the VelociCoaster, Universal released a new beer called the Jurassic World Isla Nublar IPA. You can find it across Islands of Adventure, including The Burger Digs, Thunder Falls Terrace, Natural Selections, and The Watering Hole. Each cup is $11.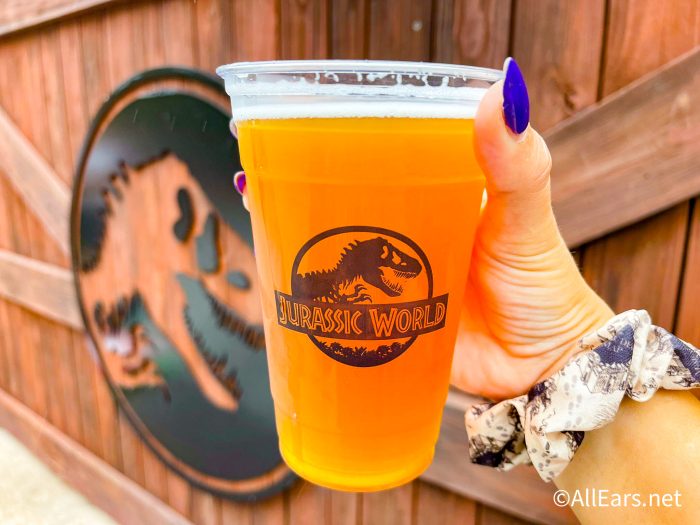 Being an IPA, this beer is light, created with tropical Citra and Mosaic hops. You can taste flavors of orange, grapefruit, and pineapple making this a refreshing choice! The name is taken from the first Jurassic Park film — the scientists created the park on an island called Nublar. What a cool detail!
Satiate your sweet tooth with this incredible milkshake! The Toothsome Chocolate Emporium serves up indulgent dishes of both the sweet and savory variety, but if you're only looking for a quick bite we recommend the Marshmallow Crisp Milkshake.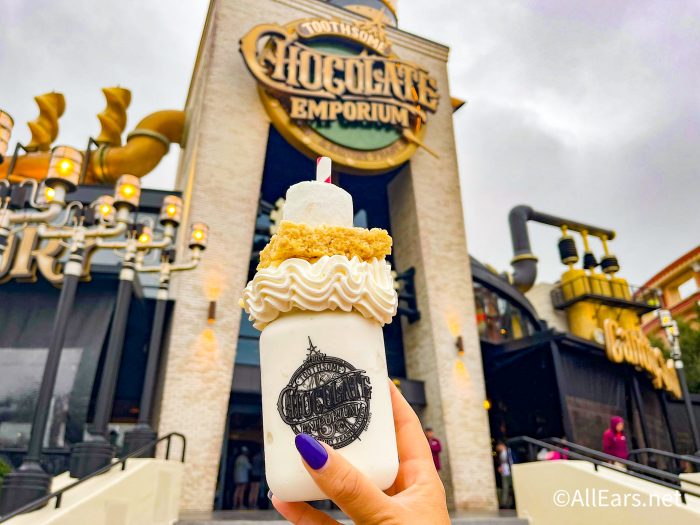 This milkshake is made up of vanilla ice cream, rice crispies, marshmallow fluff, whipped topping, and is finished off with a Rice Krispies treat and marshmallow! It's plenty sweet, and for $14.50, you could split it with a friend and only spend a little over $7 each on your snack.
Bacon Maple Bar – Voodoo Doughnut
For the more adventurous eaters, head over to Voodoo Doughnut for their Bacon Maple Bar. Salty and sweet flavors combine for a satisfying snack!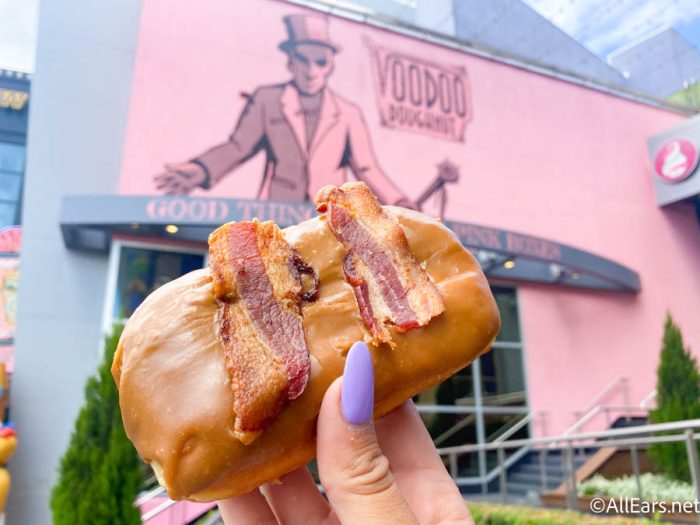 You also get the bacon crunch with the doughnut's soft texture. When paired with the maple frosting, it basically turns this into a hand-held breakfast snack! You can get one for $4.15.
Chocolate Strawberry & Peanut Butter Ice Cream Sundae – Florean Fortescue
Last on the list for desserts, Florean Fortescue is the ice cream parlor for wizards and witches. You can try out their specialty Butterbeer Ice-Cream, but we recommend the Chocolate Strawberry Peanut-Butter Sundae!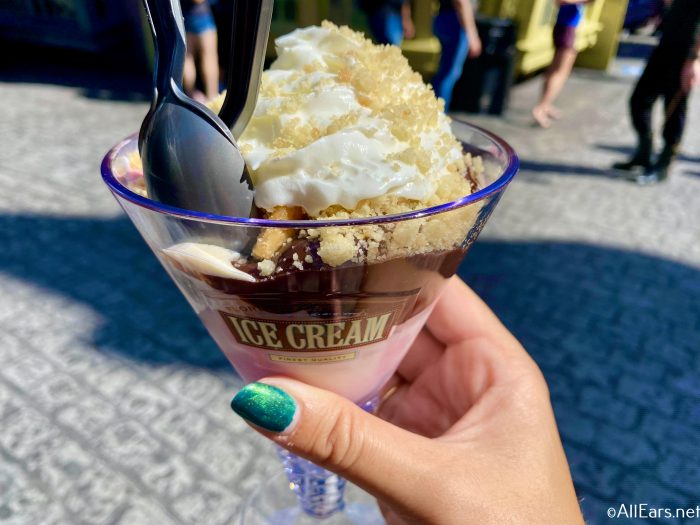 This sundae is made up of a strawberry peanut-butter ice cream and is topped with hot fudge, whipped cream, and shortbread crumbles. It's kind of like if you got Neapolitan but swapped out the basic vanilla for delicious peanut butter! This snack is $10.49 and even comes in a souvenir glass.
When in Seuss Landing, do as they do! This is your chance if you've always wanted to try green eggs and ham. The Green Eggs and Ham Tots are a great way to enjoy the iconic Seuss food with a crunchy twist.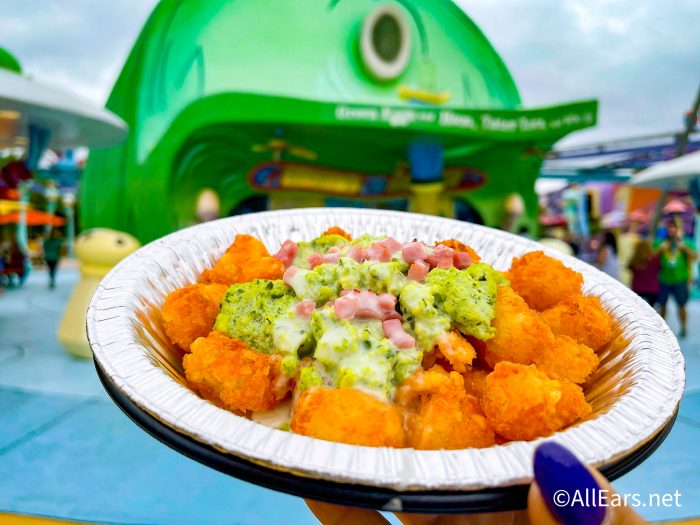 Crispy tater tots are the base of this dish, which is topped with green eggs, diced ham, and a white cheese sauce. For those with little ones who are reaching the hangry stage, this might just convince them to eat! You can grab a plate for $9.99.
Seasonal Favorites
There are plenty of seasonal snacks that pop up throughout the year, and we would be remiss to not mention two of our favorites!
Twisted Taters
During certain holidays, like Mardis Gras and Halloween, Universal will bring out their Twisted Taters. This is a spiralized potato that is fried and then seasoned. Each event has different flavors to try!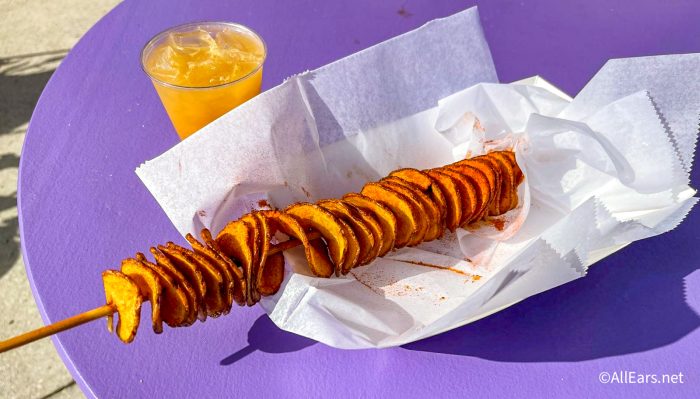 During Mardi Gras, this fried snack was given a Cajun twist. We've also seen a classic sour cream and chive version, salt, vinegar, and even garlic parmesan. Each one is $7.99 and can be found at the Universal food trucks.
Pizza Fries
It's pizza. It's fries. What's not to like? This snack swaps out the traditional pizza dough for tasty crinkle fries but doesn't skimp on the toppings! You can find pizza fires during Halloween Horror Nights.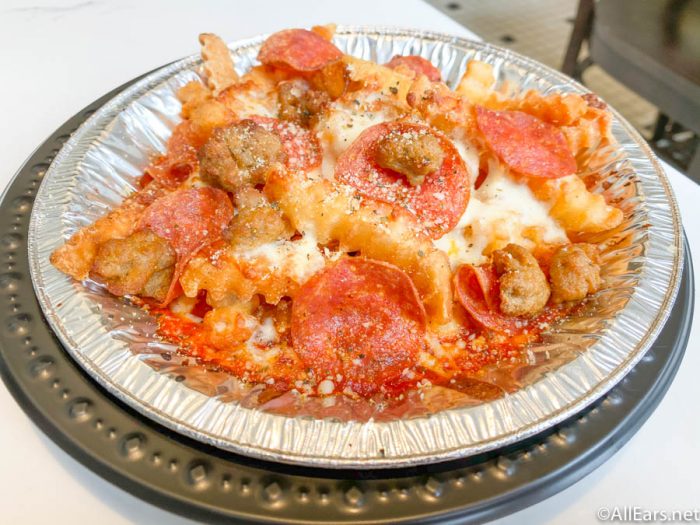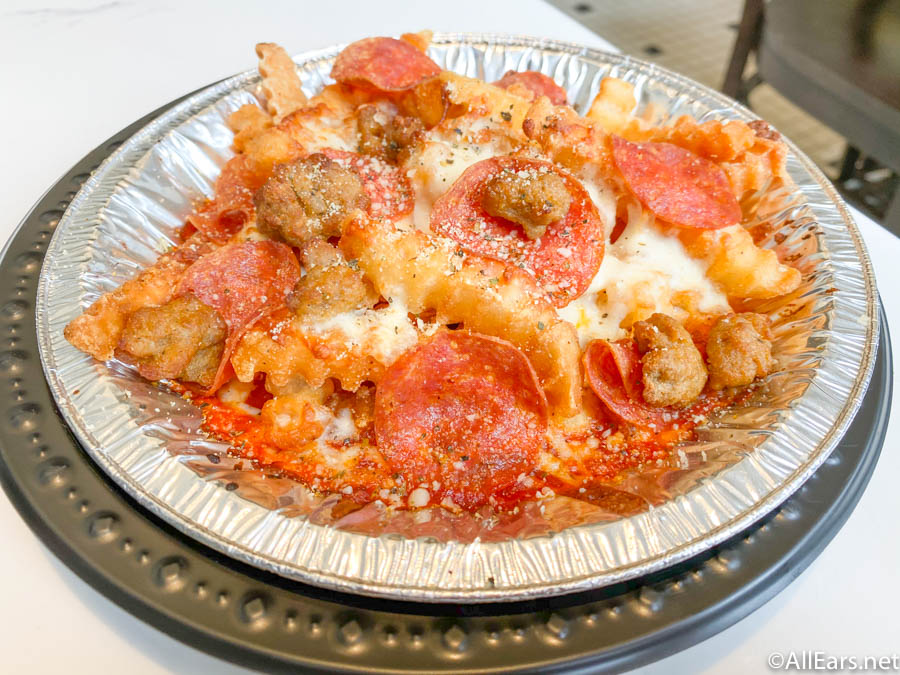 Louie's Italian Restaurant is the home of this dish. Hot fries are topped with marinara sauce, pepperoni, sausage, mozzarella, and parmesan in a satisfying snack that's perfect for sharing.
There are so many different snacks to try out in Universal Orlando, it can be difficult to settle on just one or two. Hopefully, this guide will help steer you in the right direction!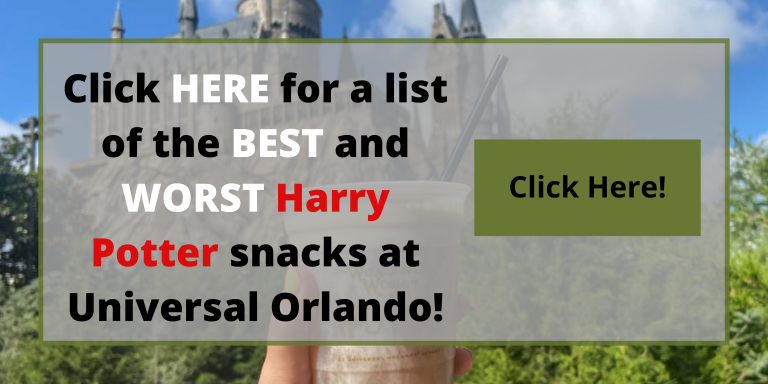 Did we miss your favorite snack? What are your go-tos? Comment below!