Are you headed to Universal Studios for the first time and completely overwhelmed with all of the options?
If you've never been to Universal Orlando before (or it's been a while since your last trip), it can be difficult knowing where to start your planning.
When it comes to dining you'll be glad to know there are plenty of options to suit a variety of palettes, but with so many unfamiliar restaurants, how do you choose? To help you decide, we are ranking the restaurants at Universal Orlando CityWalk. CityWalk is the no-ticket-required shopping and dining complex at the resort.
Most of the dining options here are chains, so you may already be familiar with the menus and offerings. We have compared reviews to find out which of these restaurants rank highest. Keep reading to see who made the cut!
10. Pat O'Brien's
This spot is a reproduction of the original in New Orleans. Home of the original dueling pianos, Pat O'Brien's serves up both Cajun dishes and some more traditional American bar food. You can pick from items like Crab Beignets and Creole Chicken, and wash it all down with an authentic New Orleans Hurricane cocktail.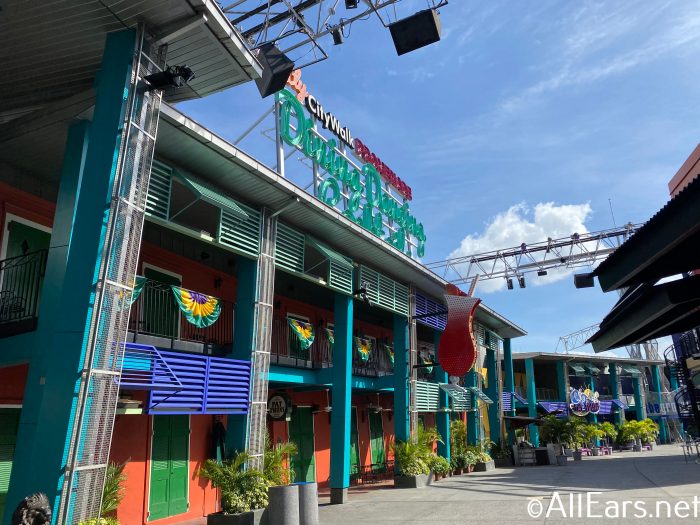 Pat O'Brien's earned the last spot on the list mostly because it seems to be an overlooked spot. None of our readers have reviewed the restaurant, and it doesn't show up on any other online rankings. That's not to say that it's a bad spot! If you've tried out this spot, let us know what you think — does it deserve last place?
9.
Bubba Gump Shrimp Co.
Next up is Bubba Gump Shrimp Co., a tourist favorite across many states. Inspired by the movie Forrest Gump, this seafood restaurant shows just how much you can do with shrimp! Fried, breaded, grilled — shrimp is served in a variety of ways along with other American favorites.
This restaurant is more tourist attraction than dining establishment. Most of the positive reviews we saw focused on the theming and decorations as opposed to the food. Our readers rated Bubba Gump a sad 2/10, stating the food wasn't fresh, and that was a huge disappointment because of how long they waited. If you've never been to a Bubba Gump you may want to go just to say you did, but otherwise this is probably a skip.
8. Bob Marley
—A Tribute to Freedom
Bob Marley—A Tribute to Freedom is a full-service restaurant featuring Jamaican cuisine in honor of its namesake, musician Bob Marley. The building itself is a replica of Marley's childhood home and is filled with memorabilia to peruse and reggae tunes to set the mood.
This restaurant is another one that not many of our readers have been to. It does however have a decent overall rating on other review sites, and these diners said they found the food to be fresh and flavorful. Another guest said they really enjoyed the live band! If you're looking for a new place to check out, you may want to stop here.
7. Hard Rock Cafe Orlando
Chances are, many of us have been to a Hard Rock somewhere. Similar to the Bob Marley restaurant, Hard Rock Cafes are filled with memorabilia. This is probably the biggest draw, as the food is fairly standard American restaurant fare.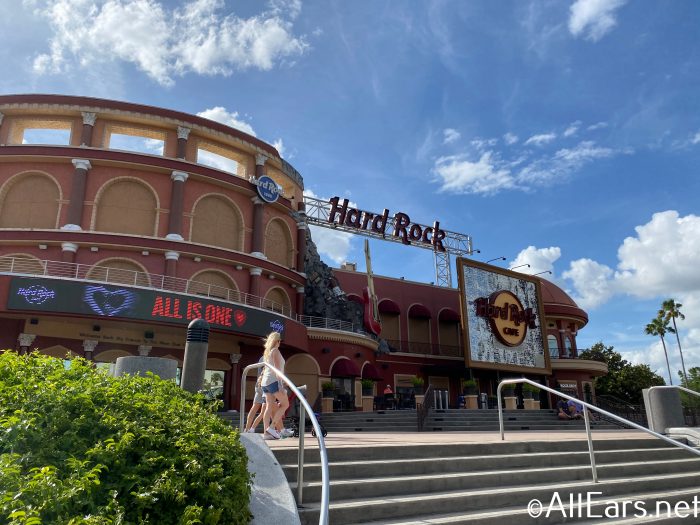 Our readers gave the Hard Rock Cafe in Orlando a 5.5/10, suggesting this spot is better to enjoy a drink as you walk around admiring the memorabilia. However, another one of our reviewers said this is a good spot for picky eaters or large groups, because although the menu isn't adventurous, it has safe options and can accommodate a wide array of palettes. If you have a lot of people to please the Hard Rock might be the place for you!
6. Jimmy Buffet's Margaritaville
If you're dining at Margaritaville, you're dining on island time. Enjoy a wide variety of tropical-inspired cocktails alongside burgers, nachos, and seafood dishes. Another tourist chain, don't go here if you can't handle kitschy.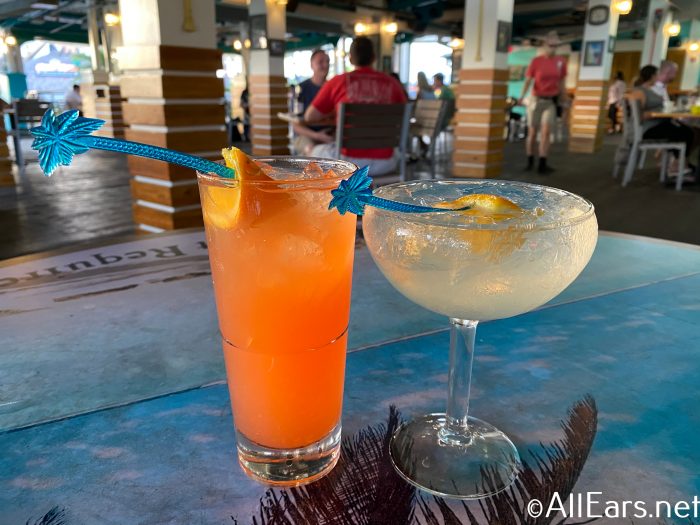 One reviewer on our site gave this spot a 9/10, sharing that even though they're from the Caribbean they still thought the food here was delicious! Families and those visiting from abroad are groups most likely to enjoy the entertaining atmosphere of Margaritaville. One thing to keep in mind is that this spot can get pretty loud, so if you're looking for a bit of relaxation after a long day in the parks you may want to select somewhere without a volcano.
5. Antojitos Authentic Mexican Food
Sometimes you're just in the mood for Mexican cuisine. Luckily, CityWalk has Antojitos Authentic Mexican Food where you can dine on dishes like guisada and chili relleno. They have a decent-sized menu with a good amount of options, and reviews state their portions are geneours!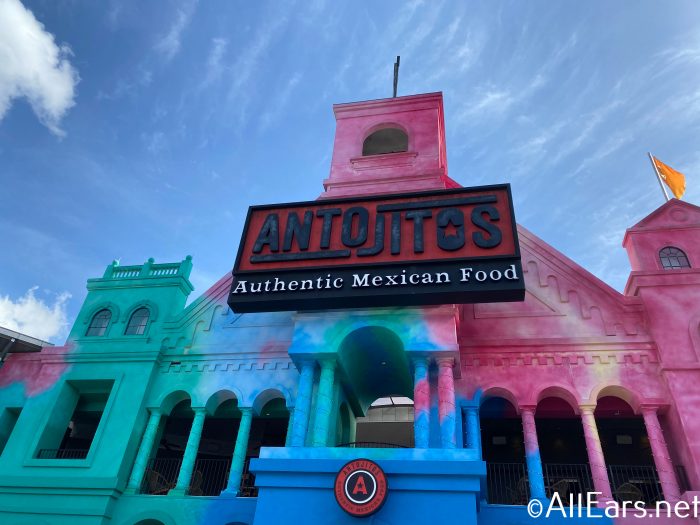 One of our readers shared that it was easy for them to get a table here, which is useful when you haven't got any plans and are looking for a spot for dinner. Guests enjoy the food and drinks, plus many stated that the service was excellent. A few shared that while they did like the food it wasn't much different than your typical local Mexican restaurants, although the prices are much higher. However, if you're hankering for a chimichanga, this place is a safe bet.
4. Bigfire
Bigfire is a steakhouse with a variety of cuts. Their menu also offers rich appetizers and hearty salads. Those without children or older adults may prefer to go here instead of one of the more tourist-centered restaurants for a more relaxing atmosphere.
On our site, Bigfire has a 10/10 rating, with one review sharing they enjoyed their food and that their ribeye was juicy and flavorful. They also thought the service was excellent! Other reviews ranked this spot highly, although shared that they wouldn't bring their kids here later on in the evening due to the more mature environment.
3. Cowfish
While Cowfish might not be a particularly unique restaurant, it has tons of locations for a reason. Here you can dine on different sushi dishes, including their famous sushi burger!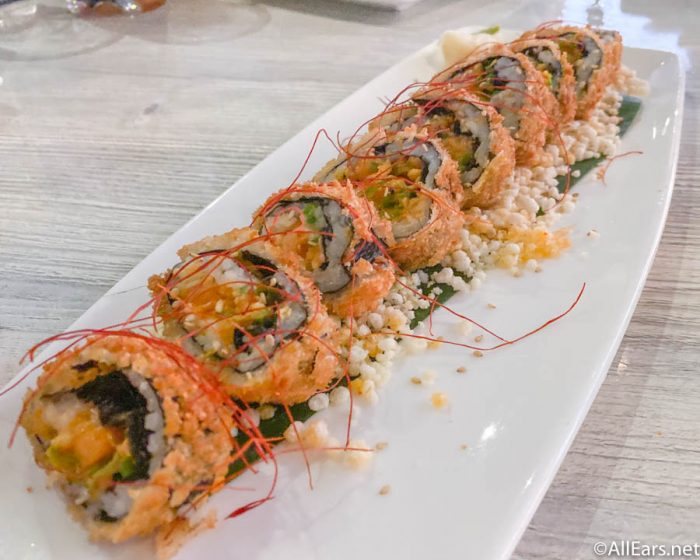 While Cowfish might only have a rating of 6/10 on our site, we ranked it so highly because it is at the top of the list for many other review sites. Diners enjoy the tasty rolls on the menu, plus there aren't many other sushi places in the area. We will say that one of our readers shared that they've been going to Cowfish for years, and that they feel the quality has gone down recently, so keep that in mind next time you visit.
2. NBC Sports Grill & Brew
NBC Sports Grill & Brew has earned spot number two on our list thanks to its consistent menu and wide appeal. It has a sports bar atmosphere with a massive menu, with items ranging from flatbreads to chicken pot pie!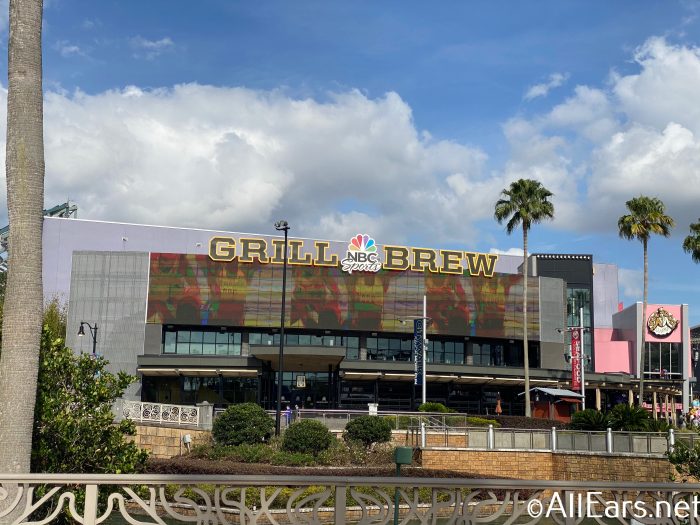 You're bound to find something on their menu that appeals to you. They have an assortment of tasty sides to go with your main dishes, and plenty of drinks to try. One reviewer described this spot as similar to TGI Fridays but much nicer. It can get loud, but that's just part of its charm.
1. VIVO Italian Kitchen
Who came out on top? It's none other than VIVO Italian Kitchen! Here is where you'll find tasty Italian eats like wood stove pizzas and fresh pasta dishes. You can also sample starters like calamari and antipasto.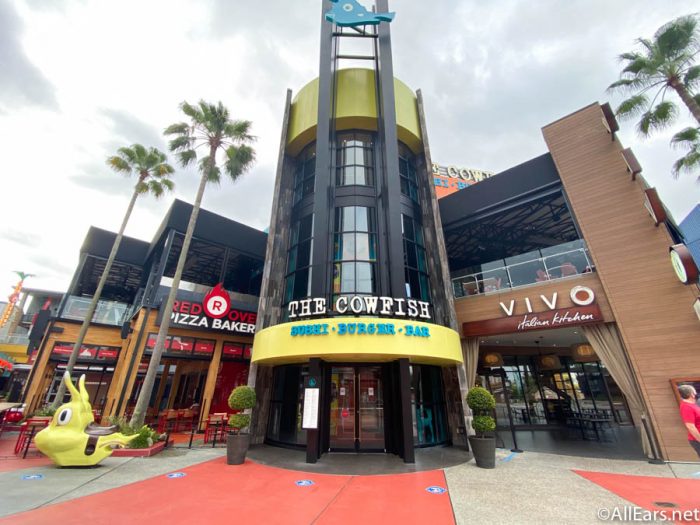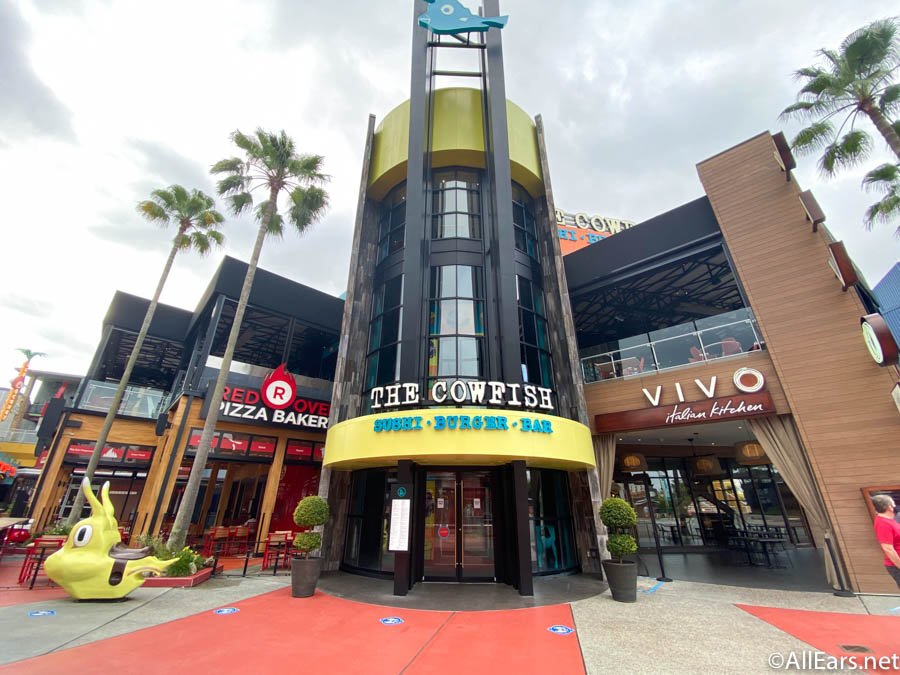 What do reviewers love about VIVO? The main thing is definitely the fresh pasta. You can choose from both vegetarian and non-vegetarian options, and the menu includes an array of different pasta types. Reviewers also noted that the servers were very knowledgeable when it came to wine pairings which just elevated the experience! Our readers rate VIVO an 8/10, and we are agreeing with other sites who ranked it number one on their lists. If you've never been here, you may want to snag a reservation before your next trip!
Hopefully this will help you and your family on your next trip to Universal Orlando. Stay tuned to our site for more dining reviews!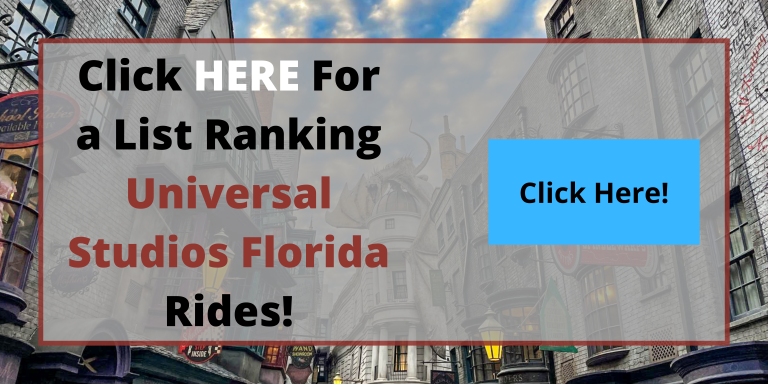 Where is your favorite place to eat at Universal? Comment below!