Tipping at Walt Disney World can be tricky. Which cast members should you tip? And when? And most importantly, how much?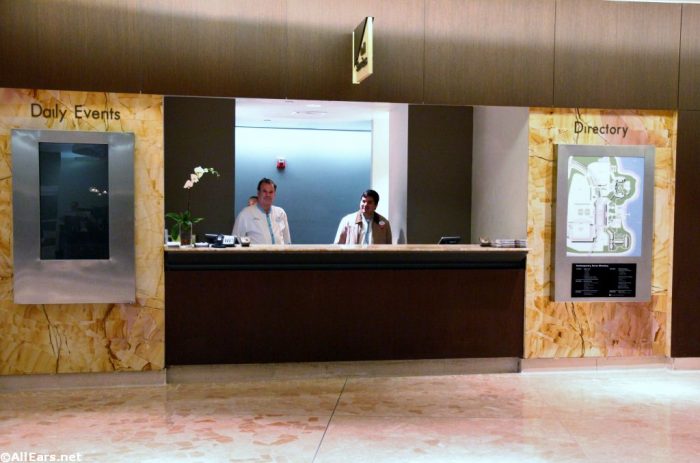 First, let us say, "Congratulations!" At least you're aware that on some occasions you DO need to leave a gratuity for services provided.
As for the who, what, when, and how much questions, relax. We have you covered!
First, let's discuss tipping for food service. I think just about everyone knows that servers at table service restaurants rely on customer tips. That is just as true at Disney World as anywhere. Even if you are visiting from a country that doesn't tip as a matter of course, you should tip while you're at Walt Disney World. It's our custom here.
Generally, for servers in sit-down restaurants, the appropriate tip is anywhere between 18 percent and 20 percent of the cost of your overall bill. In a hectic, tourist-heavy environment like Walt Disney World, we'd advise going the full 20 percent (or more if your experience warrants it). Whatever you do, don't leave less than 15 percent. While that may have been acceptable years ago, it simply doesn't fly these days.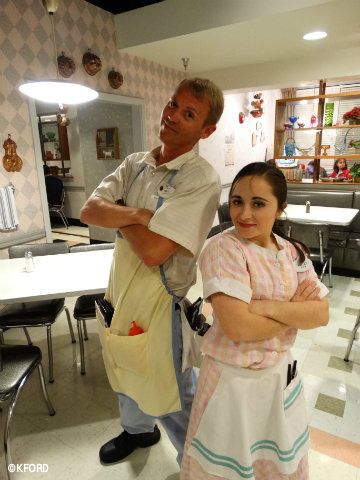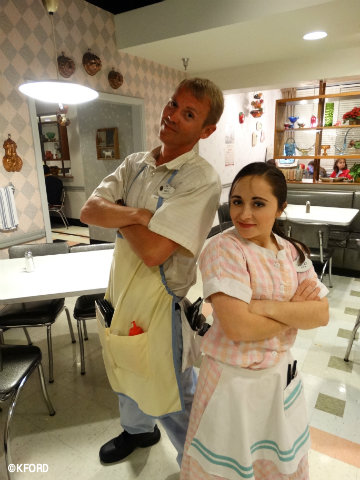 An important note to remember here is that the Disney Dining Plan does not include gratuity, so you should still be leaving a tip even if you're using dining credits to pay for your meal. If you're unsure of what the cash value of your meal would be off-plan, Disney provides a conversion with your DDP check.
All that being said, there are some notable exceptions for food service tipping at Disney World. Firstly, all parties of six or more will automatically have an 18 percent gratuity added to their bill, as will any guests attending prepaid restaurants like Cinderella's Royal Table or dinner shows on property like the Hoop-Dee-Doo Musical Revue.
Guests paying for their meal using Tables in Wonderland or using a cast member discount also will have the automatic 18 percent added on to their checks. Of course, in any of these situations, you're more than welcome to leave a larger amount if you feel that it's deserved.
Finally, for non-traditional meals, such as buffets or bars, you should still be tipping, though the amount may differ. For example, a drink or two at a bar may only call for a gratuity of a few dollars, while a larger order or one including appetizers or other food deserves 18 percent to 20 percent like a normal meal. As far as room service deliveries, a service charge is built into the cost — you'll see it noted on the room service menu. However, as usual, if you feel you received exemplary service, something extra is always a nice gesture.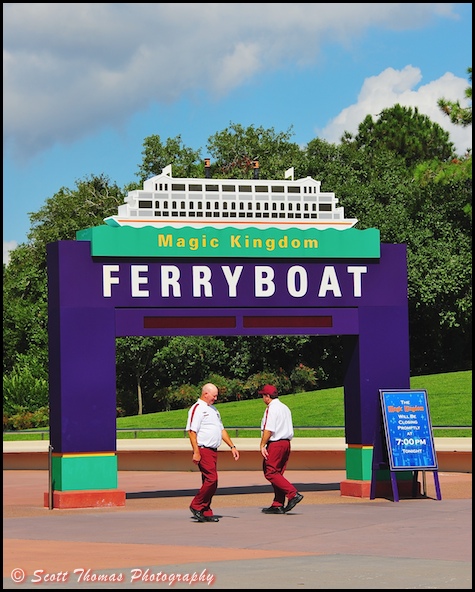 Food service isn't the only area in Walt Disney World where tipping is appropriate, however. Some others include: housekeeping (generally a dollar a day per person in your party, for each day of your stay), Magical Express drivers (a couple of dollars, especially if they'll be loading/unloading your bags), parking attendants (once again, usually a few dollars), concierge services (the amount of which varies based on the level you're using, as well as the complexity of your requests), salon services including massages, haircuts, etc. (15 percent to 20 percent), and specialized recreation like guided tours or boat rentals (15 percent).
Also, while you're at Disney World you may use non-Disney transportation (taxis, town cars, and rideshares like Uber and Lyft). You will probably want to tip these drivers, whereas you probably wouldn't tip most Disney transportation cast members. For regular cabs, 15 percent to 20 percent is the standard, town cars are at least 20 percent, and rideshares are at your discretion.
Retail cast members (including those at counter-service restaurants), in-park performers, front desk workers at Disney resorts, and most Disney transportation drivers (boat, bus, monorail) shouldn't be tipped. We say MOST, because you might want to tip your Minnie Van driver, especially if they help you with lots of luggage and child car seats. Because these drivers are Disney cast members, however, they may well turn your generosity down — but it doesn't hurt to offer!
If you'd like to reward any cast member for exceptional service, especially those who don't accept tips, be sure to get their name and then sing their praises by leaving a compliment at Guest Relations… or post a #CastCompliment on Twitter to @WDWToday.
Do you feel we missed anything, or do you have your own tips and tricks for tipping at Walt Disney World? Let us know in the comments below!
Be sure to follow @allearsnet on Instagram and Twitter!
Check out our YouTube Channel for reviews, news, information and more!
Click below to subscribe to the AllEars® newsletter so you don't miss any of the latest Disney news!