Think back to two years ago when anticipation was high for Pandora – The World of Avatar's opening in Animal Kingdom. There were floating mountains! It was immersive! You got to ride a Banshee! The food was funky and weird! You could turn yourself into an Avatar in the gift shop!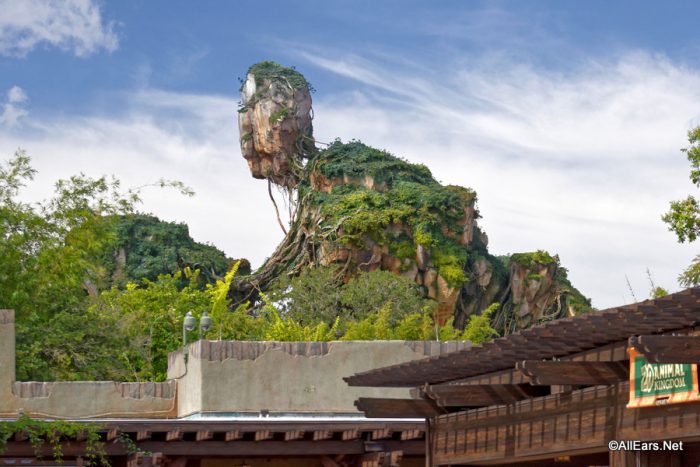 I remember anxiously watching the floating mountain being built (or what I could see of it from the parking lot).  I couldn't wait to see  and experience this land.
I was lucky enough to get a Passholder Preview for the land, and anyone I ran into after that wanted to know everything about the land from the rides, the atmosphere, and the food.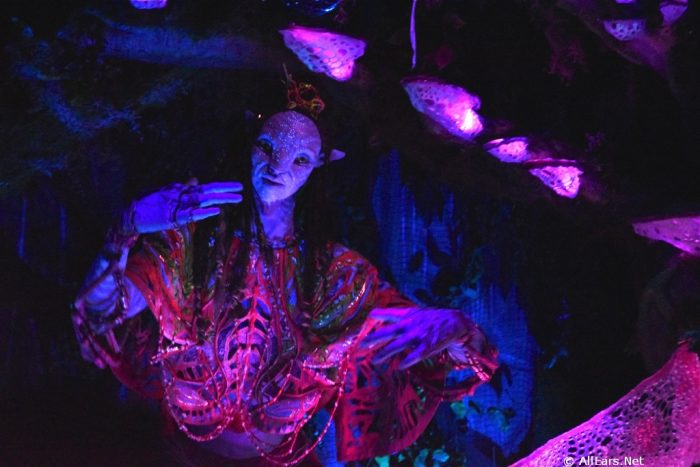 No one, and I mean no one, has asked me about Pandora in more than a year. If I get asked anything about Disney now, 90 percent of the time it's about Star Wars: Galaxy's Edge.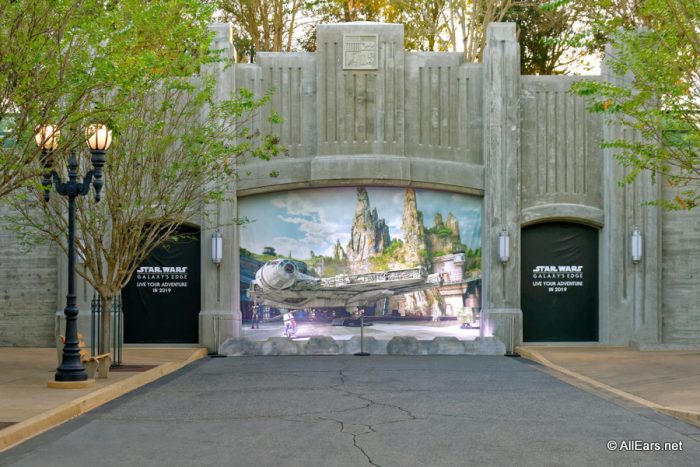 I discussed this with my fellow AllEars.net team members, and this is not isolated to just me. We are all experiencing this — and so it got us wondering, will Pandora be forgotten when Star Wars: Galaxy's Edge opens?
When Pandora opened, Avatar Flight of Passage delivered a ride experience we had never known before. Na'vi River Journey gave us the most advanced audio-animatronic in Disney history. The land was immersive and it glowed at night! We actually felt like we were no longer in central Florida, but off in a fantasy world — in another galaxy, one might say!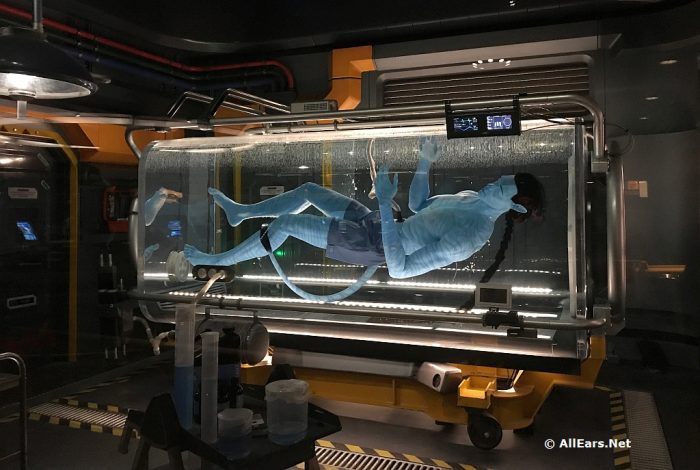 When Star Wars: Galaxy's Edge opens on August 29 in Hollywood Studios we are promised immersion and interaction like we have never experienced before in a Disney land. The technology and experience on Millennium Falcon: Smugglers Run is ground-breaking. The Hondo Ohnaka audio-animatronic is out-of-this-world. And, this is all before we head into Oga's Cantina, sip Blue Milk, build a Light Saber, adopt a droid, and more.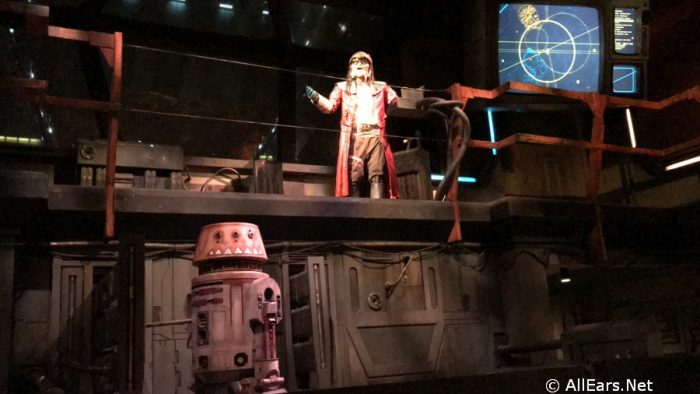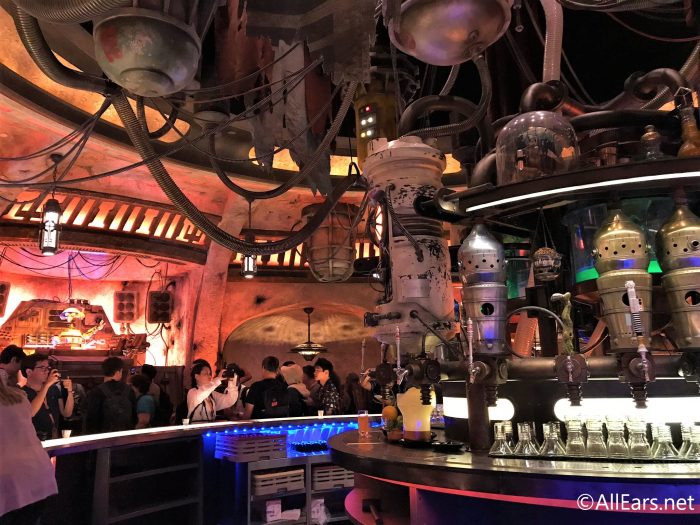 We have not even mentioned dining at Ronto Roasters, bargaining with Dok-Ondar, running into Stormtroopers, helping the Resistance by disabling tracking devices, and listening to DJ R3X drop some tunes in Oga's. This land will be jam-packed!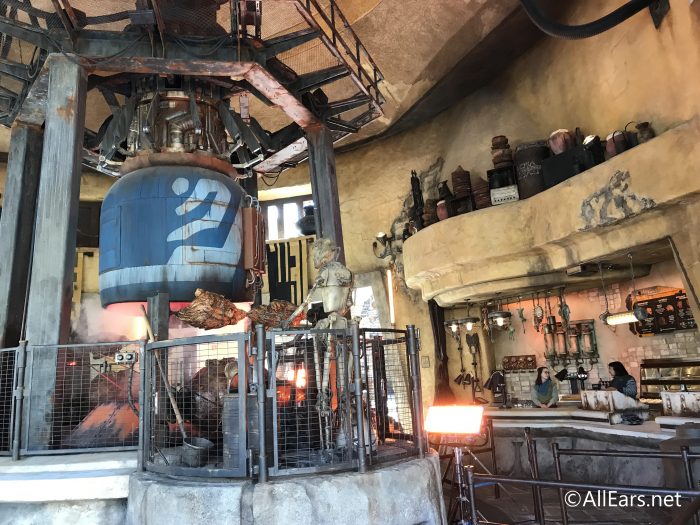 Star Wars: Galaxy's Edge will be bigger than Pandora on a physical scale, offer more dining and shopping options, be more immersive, and include state-of-the-art rides. Will it make Pandora look quaint and retro? Pandora will not be new and shiny, it will not be home to the most advanced rides, and its food and shopping options are limited.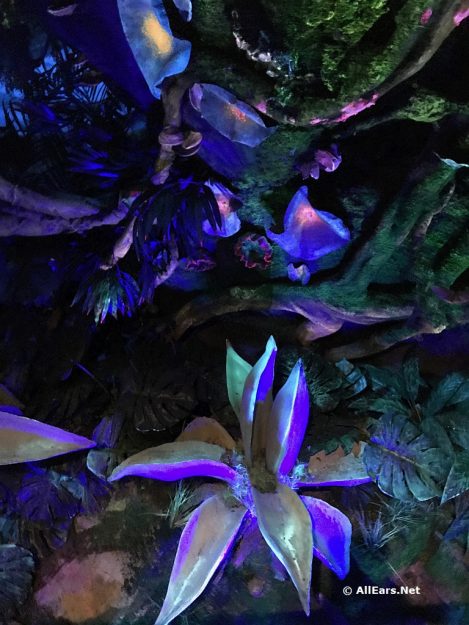 We fear this land that was once seen as a must-do will fall in status to a back-up land. If you can not get into Star Wars: Galaxy's Edge,  Pandora will be the consolation prize.
On the bright side, if Pandora falls from from must-do land to back-up option it might mean the lines won't be quite as long for Avatar Flight of Passage as they have been in the past!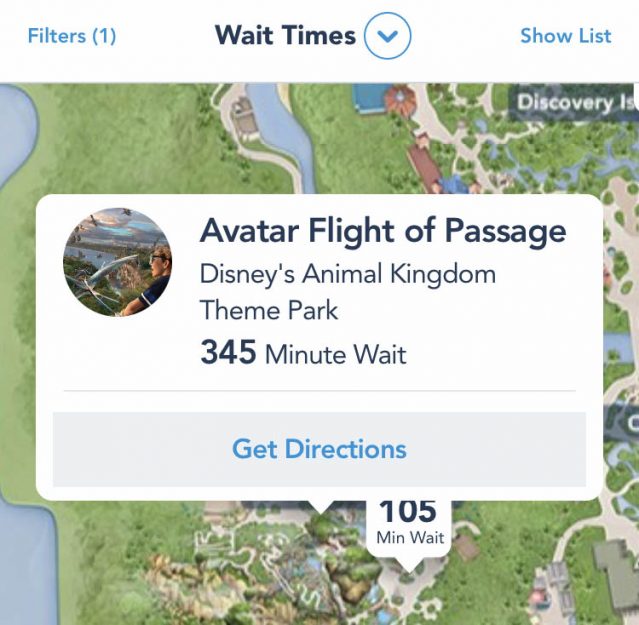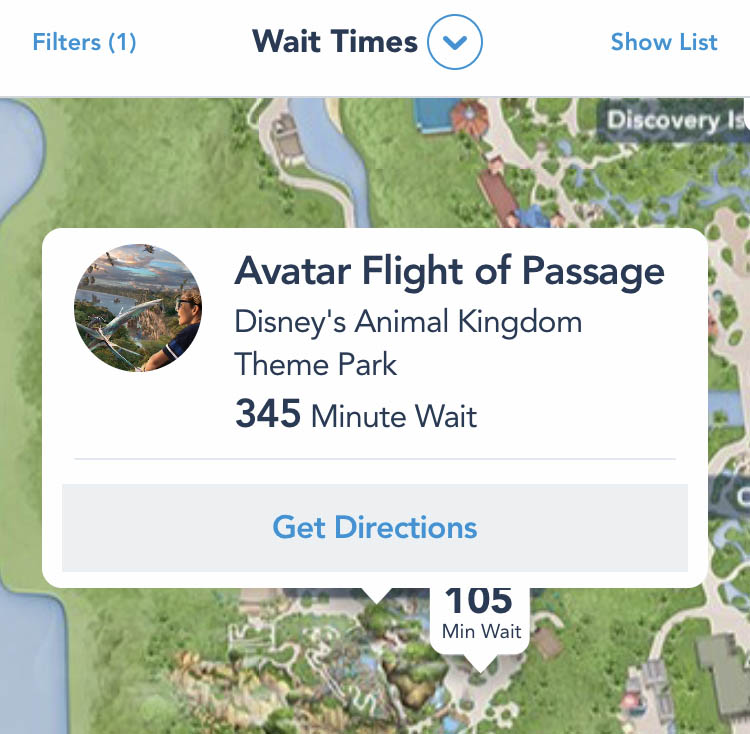 What do you think? When Star Wars: Galaxy's Edge opens will Pandora be forgotten? Let us know in the comments.
Don't miss these posts on what's new and what's next at Disney's Animal Kingdom!
Be sure to follow @allearsnet on Instagram and Twitter!
Check out our YouTube Channel for reviews, news, information and more!
Click below to subscribe to the AllEars® newsletter so you don't miss any of the latest Disney news!