Most people, when using a camera, normally photograph in a Landscape or Horizontal orientation, meaning the photo is wider than it is tall. To get a photo in a Portrait or Vertical orientation, the camera needs to be rotated 90 degrees.  However, if people use a camera phone, they are apt to shoot in the Portrait orientation. In both cases, people either do not see the different compositions or are just too lazy to try both ways.
I often shoot a scene both ways, though there are keys as to which may come out better. A Portrait composition emphasizes the length or height of a subject which is not very wide. People are a prime example, although once you get a group of three or more, a Landscape composition begins to look better.
In Pandora, there are many compositions that I found worked best in portrait. Starting off with a Floating Mountain waterfall in Pandora's Valley of Mo'ara at Disney's Animal Kingdom, which I anchored with flowers.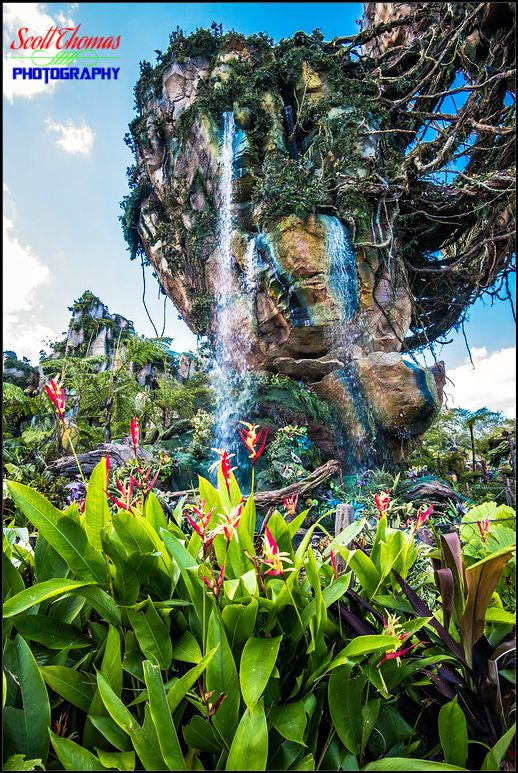 I photographed other waterfalls in Pandora that day showing both orientations.
Looking up from one of Pandora's trails, I found this angled composition featuring a Grinch Tree, one of the many fun details found in the Valley of Mo'ara.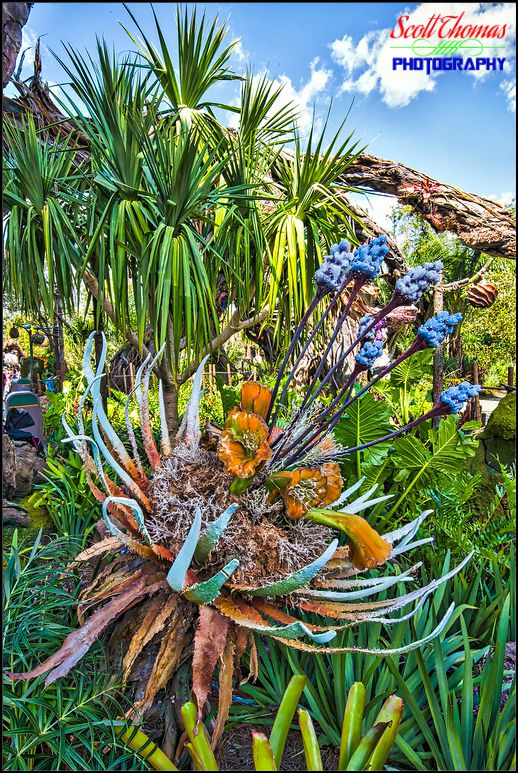 Portrait landscape photos with people help to show the size or scale of the scene. Even if one of them is 6′ 6″ tall.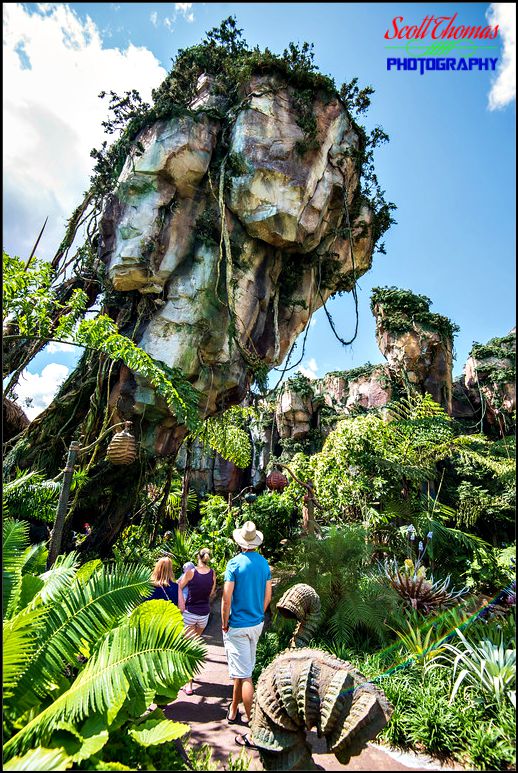 Long exposures are just as stunning in Portrait photos with the use of a tripod and L-Bracket,  especially at night on the far away moon of Pandora.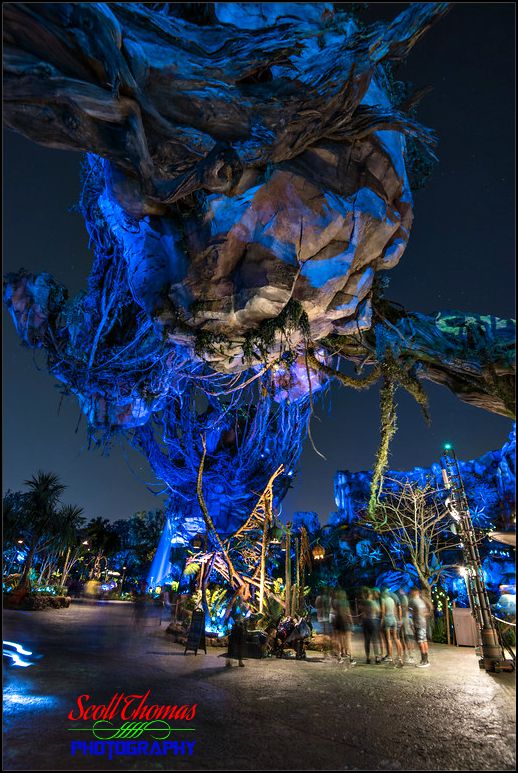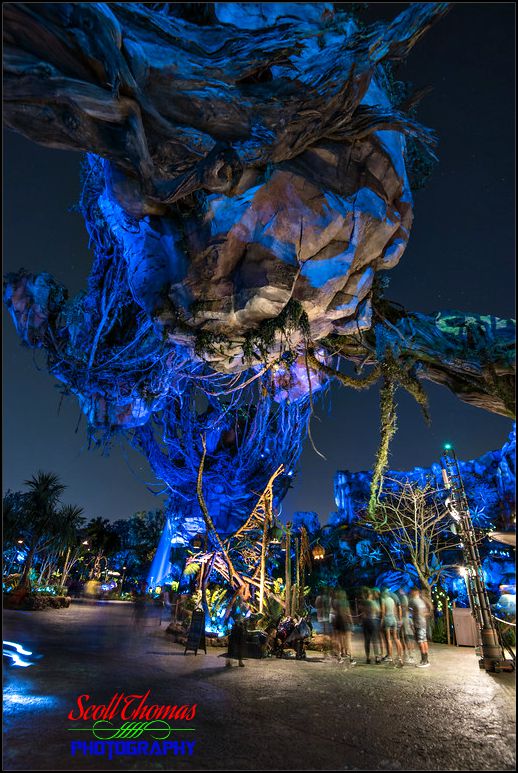 So, the next time you are out photographing with your camera, rotate it a few times and see how the world looks different in Portrait.  For you phone camera users, rotate your phones to see how things look in Landscape.
What are some of your favorite vertical compositions in Pandora, or Walt Disney World? Drop us a comment below.
Be sure to follow @allearsnet on Instagram and Twitter!
Check out our YouTube Channel for reviews, news, information and more!
Click below to subscribe to the AllEars® newsletter so you don't miss any of the latest Disney news!