One of the most popular questions we've received about Star Wars: Galaxy's Edge is about the level of interaction in the land and whether an introvert will be comfortable there.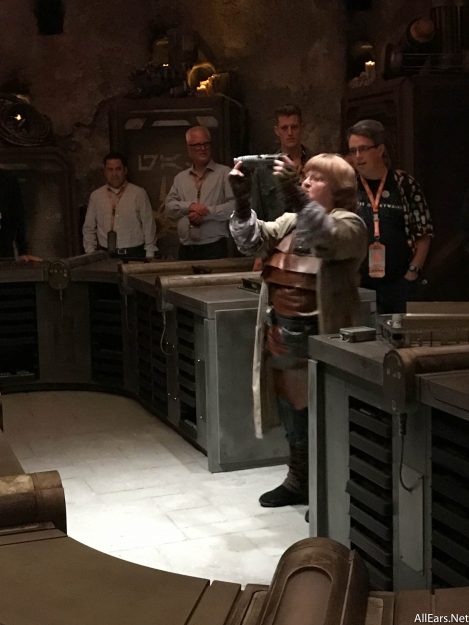 As a fellow introvert, I understand how this issue can be worrisome, and even steer some people away from Star Wars: Galaxy's Edge. To get the answer I talked with my AllEars.net teammates who have visited Batuu.
Why the Concern?
The concern about the level of interaction stems from the news that came out in February about the land. We were promised a new level of immersion and interactivity — one we've never experienced in any other Disney park before.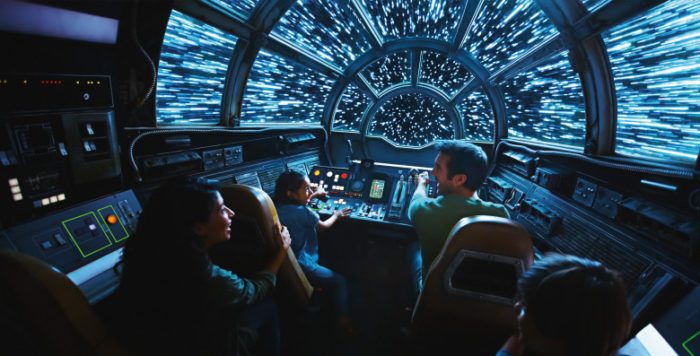 In the pre-opening news about the sole attraction in the land right now (Rise of the Resistance opens in a date-to-be-announced Phase 2), we were treated to the concept art above where the Millennium Falcon: Smugglers Run riders in the ride pod appear to be interacting and getting along with each other.
In the descriptions of the ride we learned each rider would be assigned a role and the six riders would work together on the ride. We were also told the outcome of our mission on the ride would follow us around the land. Perhaps when we visited Oga's Cantina we'd be told there is a bounty on our head.
Any aspect of this can strike a varying level of real fear in an introvert's heart. Thoughts of, "I don't even like people approaching me in the grocery store", "What do I do if someone talks to me?", and "I just want to ride the ride, I don't want to talk to people or make friends," are some of what runs through an introvert's mind.
Our Reporters' Experience
I turned to our Batuu travelers and asked them this question. When the first answers were, "it's really no big deal", I pushed for more detail. What about the datapad, what about the ride, what about characters, what about Oga's Cantina?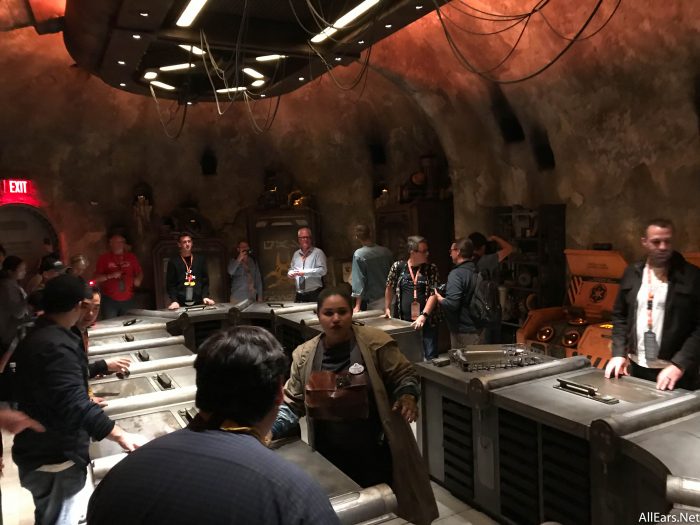 Overall, our Batuu travelers felt perhaps the level of interaction was oversold in pre-opening news releases.  As far as the Millennium Falcon: Smugglers Run ride one of our travelers rode the ride several times as a single rider, and she did not really talk with or interact with the other riders in the ride pod. She said there is so much happening and going on during the ride you don't really have time to interact, you're focused on the ride and pushing your buttons for your role.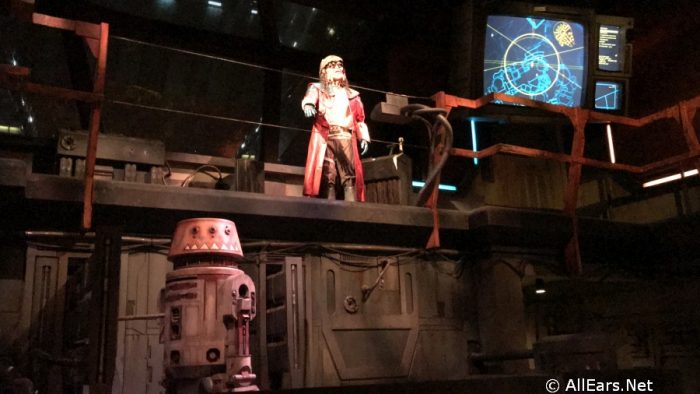 Oga's Cantina is one of the most, if not the most, popular stop in Batuu right now, so though there is some interaction, it is not nearly to the extent that we heard about in pre-opening news. The cast is working to use Aurebesh, the language in Batuu, but due to the popularity of this location the interaction simply is not there at this point in time. Perhaps in the future as the cast becomes more familiar with Aurebesh and crowd levels become regular we'll see the level of interaction increase here.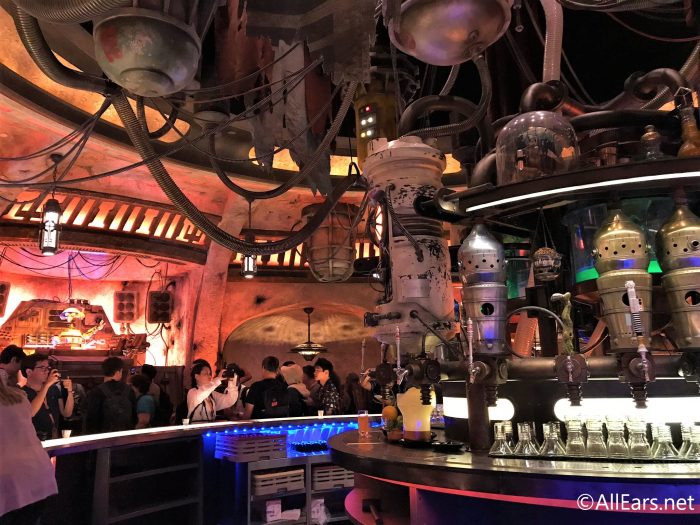 Next up, I asked about the non-traditional character interactions. Our visitors agreed it is easy to avoid the characters if you don't want to interact with them. One traveler reported a passing cast member asking her if a fellow guest knew he had an alien on his back in reference to his Yoda backpack, but she felt this was no more than you'd get on an ordinary day in a Disney park.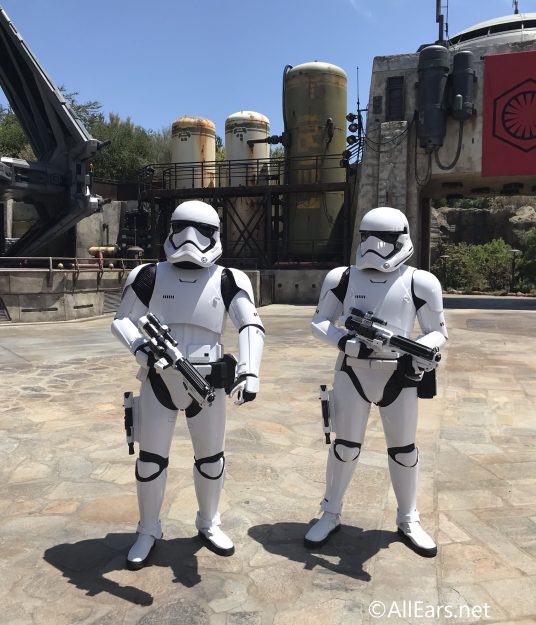 Lastly, I asked about that datapad. Again, all of our visitors agreed this feature was made for introverts. You can work your way around the land with your tablet or phone in hand and scan items, translate items, and work on earning credits. It sounds like if you are an introvert who loves games, or single-person activities, you may enjoy using your datapad in Star Wars: Galaxy's Edge.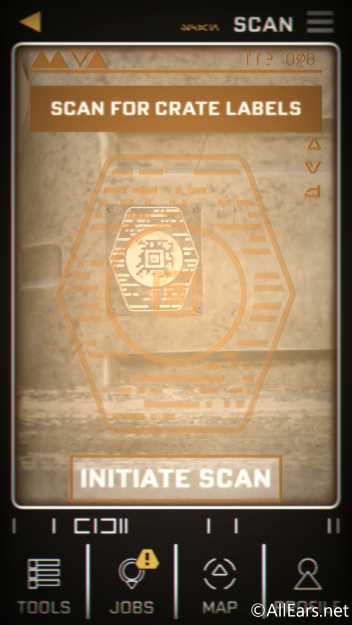 From our travelers' experiences it sounds like Star Wars: Galaxy's Edge is not too interactive for introverts at this time. In addition, it appears you can manage the level of interaction to your comfort level. If you enjoy characters, don't avoid them. If you just want a drink at Oga's Cantina, just order a drink. And if you love puzzles, games, and looking for details, the datapad is custom-built for you.
Are you an introvert who has visited Batuu? What did you think of the level of interaction? Share your experiences and advice in the comments.
Star Wars: Galaxy's Edge at Disneyland is NOW OPEN! Don't miss these posts about the new land:
Be sure to follow @allearsnet on Instagram and Twitter!
Check out our YouTube Channel for reviews, news, information and more!
Click below to subscribe to the AllEars® newsletter so you don't miss any of the latest Disney news!