Disneyland Resort
Walt Disney World
Disney Cruise Line
Site News
News Around Disneyland
News Filters:
---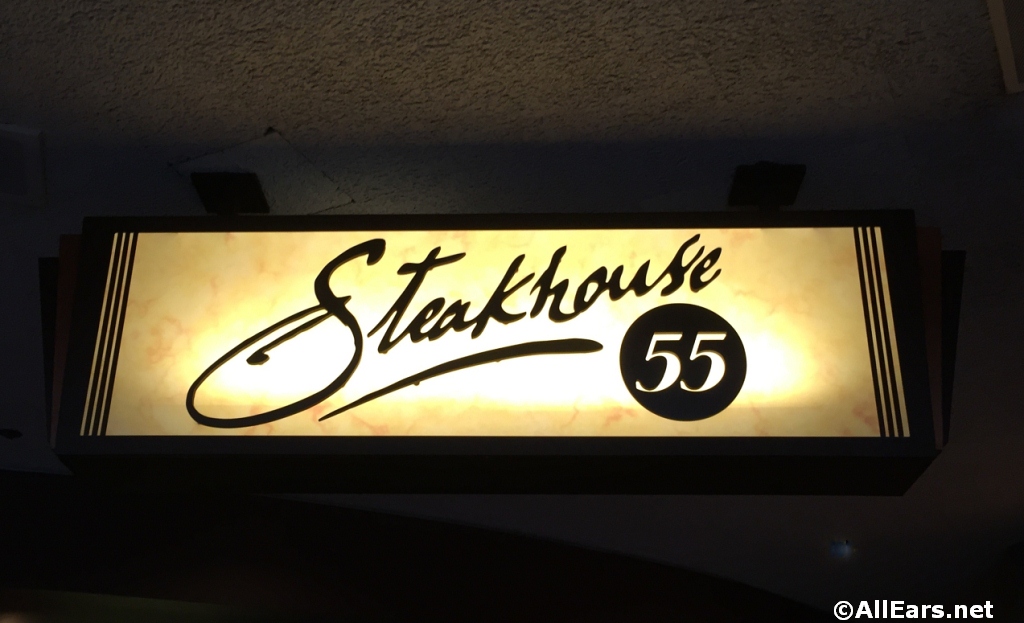 New Disney Cookbook Focuses on Sweet Treats
August 29, 2016
A new Disney cookbook, "Delicious Disney Sweet Treats," has been released. It features 40 recipes from the pastry chefs at Walt Disney World Resort, Disneyland Resort, Aulani, A Disney Resort and Spa and Disney Cruise Line. The book includes sweets such as the madeleines from Chefs de France at the France pavilion at Epcot, the Warm Apple Butter Cake from Steakhouse 55 at the Disneyland hotel and the Mom's Favorite Chocolate Peanut Butter Layer Cake from 50's Prime Time Cafe at Disney's Hollywood Studios. Each recipe has been tested in a home kitchen to make it easier to re-create a vacation favorite.
DCA Annual Passholder Days Include Special Offerings
August 24, 2016
Disney California Adventure will have special offerings for its Annual Passholders during "AP Days," every day from September 6 to October 2. Activities will be centered around Stage 12 in Hollywood Land and the Paradise Garden Gazebo. Guests can receive a series of complimentary buttons created for Annual Passholders (while supplies last), complimentary recipe cards, a red carpet photo op and more.
Third Fiscal Quarter Earnings Reported by Walt Disney Company
August 21, 2016
The Walt Disney Company reported quarterly earnings of $2.6 billion for its third fiscal quarter ended July 2, 2016, an increase of $114 million over the prior-year quarter. Diluted earnings per share (EPS) for the quarter increased 10 percent to $1.59 from $1.45 in the prior-year quarter. The Walt Disney Company hosted a conference call on August 9 to discuss this quarterly report. The discussion is available via replay at www.disney.com/investors through August 23, 2016 at 7 p.m. EDT/4 p.m. PDT.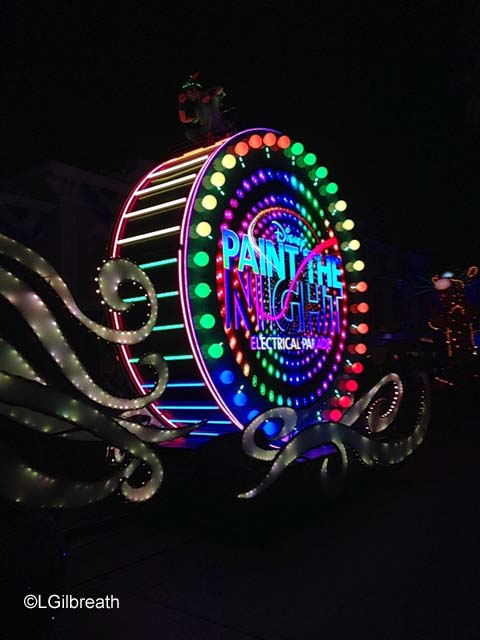 Paint the Night Parade to Continue Through Early September
August 18, 2016
The "Paint the Night" parade will continue nightly performances, just before "Disneyland Forever" fireworks, through September 5 as part of the Disneyland Resort Diamond Celebration. The parade will return on select nights during the holiday season later this year.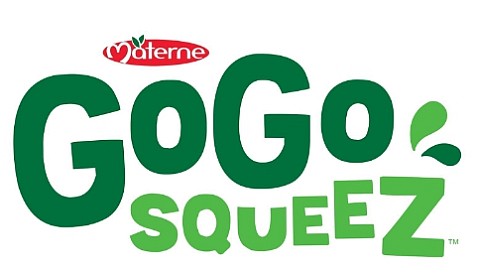 GoGo squeeZ Named Official Applesauce of Disney Resorts
August 17, 2016
GoGo squeeZ applesauce has announced that it has been named the Official Applesauce of Walt Disney World Resort and Disneyland Resort. GoGo squeeZ's applesauce pouches will be available in locations throughout both resorts. In addition, GoGo squeeZ is a sponsor of several events held at Walt Disney World and Disneyland. GoGo squeeZ is the presenting sponsor of all runDisney Kids Races that are part of Disney's race weekends. GoGo squeeZ is also a sponsor of the annual Epcot International Flower and Garden Festival and of all Disney Social Media Moms Celebrations.
Charging Electric Vehicles at Disneyland
August 15, 2016
AllEars.Net's Laura Gilbreath and her husband Lee recently purchased an electric vehicle, a Chevy Volt. They took the vehicle to Disneyland for the first time and share their experiences with the resort's charging stations.
TRIP REPORT: A Day in Disneyland
August 15, 2016
AllEars.Net's Laura Gilbreath and her husband Lee Zimmerman weent to Disneyland on Friday, August 5. Laura's shares some thoughts, observations, etc. on the day.
Review: Frozen Pre-Show Plus Lunch Dining Package
August 15, 2016
Following the success of the new Frozen - Live at the Hyperion Theater show, and the corresponding demand for seats, Disney was quick to introduce three dining packages which offer premium viewing experiences. At various price points. Blogger Laura Gilbreath reviews the middle-priced option, the Frozen Pre-Show Plus Lunch Package, which includes a four-course lunch at the Carthay Circle Restaurant. It is $99 for adults and $79 for kids 3-9, plus tax and gratuity. (Annual Passholder discounts apply.)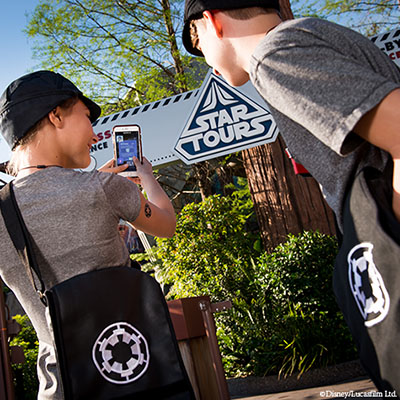 Disney Floral Offers Star Wars Themed Adventure
August 13, 2016
Disney Floral and Gifts, in partnership with Lucasfilm, has launched Star Wars Rebels Interactive Adventure. This new role-playing game takes you from your "barracks" (AKA your room) to Star Tours - The Adventures Continue in Disney's Hollywood Studios. The game requires using an augmented reality app on your smartphone that allows you to scan targets or "wayfinders" featured around your resort room and Star Tours. The mission includes a disguise and a data card to transmit information to the rebels at Star Tours. Other gear and collectibles that come with the adventure package include a Jedi holocron, lightsaber, Rebel journal, four Empire recruitment posters, and an Empire door banner. Once you've completed your mission, you'll be rewarded with a Medal of Bravery, which is presented in a rebel lockbox wrapped with a Phoenix symbol. The medal includes a lanyard, which can be personalized. You can arrange to participate in this special mission (which costs $499) by visiting Walt Disney World's Disney Floral and Gifts website or by calling 407-WDW-GIFT. (The new mission is also available on Disneyland's Disney Floral and Gifts website or by calling 714-781-GIFT.) Delivery to Disney resorts begins August 15.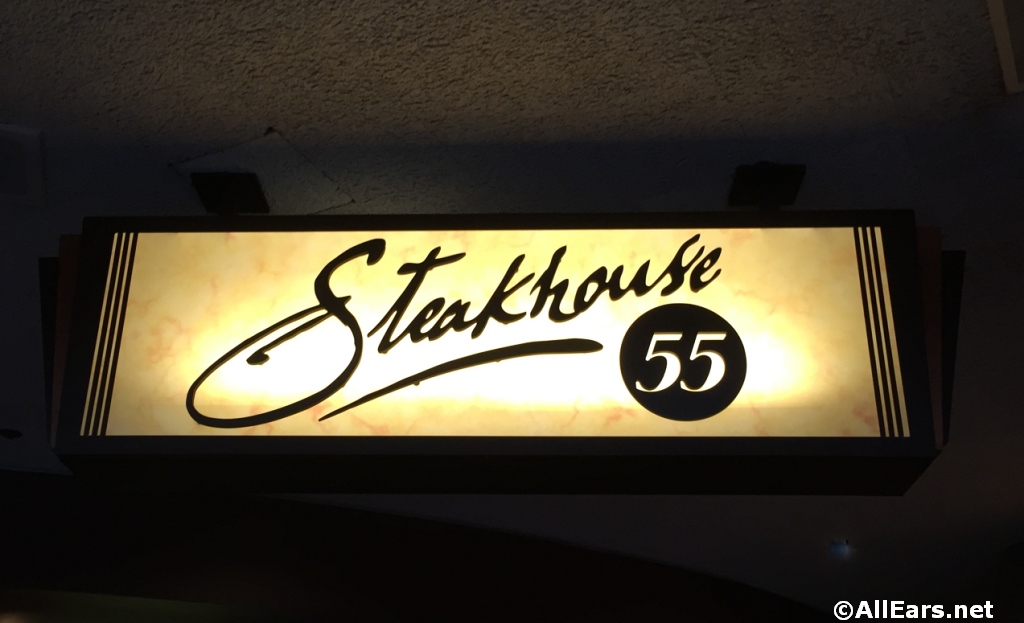 Steakhouse 55 to Host Trick or Tea
August 13, 2016
On Friday, Saturday, and Sunday afternoons from September 30 to October 30, Steakhouse 55 at the Disneyland Hotel will host "Trick or Tea", a Halloween-themed afternoon tea. Seasonal tea selections such as "Apple Pie" green tea will be featured. Seasonal foods will include maple pecan scones and chocolate-dipped strawberries decorated like jack-o'-lanterns and Jack Skellington's jacket. Reservations can be booked online at Disneyland.com or by calling 714-781-DINE.
Disneyland Resort Eastern Gateway Coming in 2018
August 12, 2016
Disneyland Resort is planning to break ground on an Eastern Gateway, a new arrival point that will provide guests even more choices for access and parking when it opens in late 2018. This project on the east side of the Disneyland Resort will include a new parking structure with 6,800 spaces, a new transportation facility and an elevated pedestrian bridge.
Main Street Electrical Parade Ends October 9; Goes to Disneyland for Limited Run
August 10, 2016
The Main Street Electrical Parade, Magic Kingdom's long-running nighttime parade, will officially end its historic run at Walt Disney World Resort on October 9 and then head to Disneyland Resort for a limited-time encore engagement.
Free Disney Parks Vacation Planning DVD
August 09, 2016
Are you planning a trip to Walt Disney World or Disneyland?

Perhaps you are wishing you were planning a trip and want to feel a little of the magic!

A free Disney DVD is available to you now.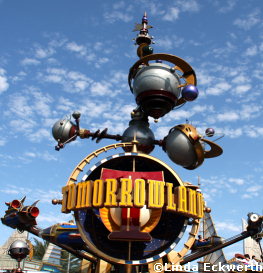 Tomorrowland Terrace Stage Hosts Live Music Once Again
August 04, 2016
Live music returns to the Tomorrowland Terrace stage starting on August 6. On Friday-Sunday evenings, popular groups like Scot Bruce, Suburban Legends, and 80z All Stars will be performing for a limited time (no end date announced).
Rivers of America Area Reopening Summer 2017
August 04, 2016
The Disneyland Railroad and Rivers of America will reopen summer 2017 at Disneyland park. This includes all attractions along the Rivers of America:

--"Fantasmic!"
-- Mark Twain Riverboat
-- Sailing Ship Columbia
-- Pirate's Lair on Tom Sawyer Island
-- Davy Crockett Explorer Canoes
When Rivers of America reopens, it will have a new riverbank and an elevated trestle over which the Disneyland Railroad will travel. Until the area opens, you can visit the Main Street and New Orleans Square stations for an up-close look at the steam engines of the Disneyland Railroad.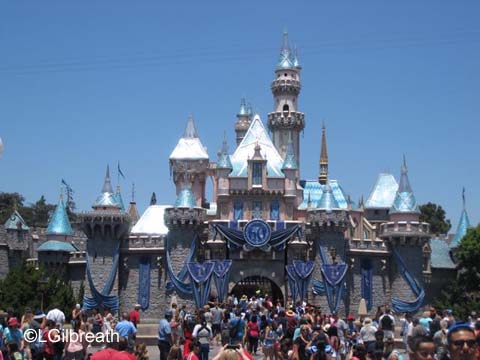 Disney PinQuest Begins August 4th
August 02, 2016
Disneyland park will debut a new pin scavenger hunt called "Disney PinQuest" beginning August 4, 2016. You can purchase a starter adventure kit, with lanyard, a decoder medal, and lanyard pouch. There are six different PinQuest clue cards, which are sold separately. Each clue card has a question that must be answered and shared with a NavigatEAR cast member in a particular location. Once solved, you can redeem the clue card for a PinQuest pin. After purchasing all six clue cards and receiving stamps and pins from each participating location, guests can return to any designated PinQuest location for the final step. The participating locations include:

-- Frontierland: Westward Ho Trading Co.
-- Main Street, U.S.A.: 20th Century Music Company
-- Fantasyland: "it's a small world" Toy Shop
-- Critter Country: Pooh Corner
-- Tomorrowland: Little Green Men Store Command
-- New Orleans Square: The Pieces of Eight Shop

At those locations, guests who have completed the entire Disneyland PinQuest are eligible to purchase a QuestEAR pin completer pin. All items for this PinQuest are available while supplies last. These items will not be sold via the Disney Parks online store or Shop Disney Parks app.

Disneyland Resort Photo Walk 7/29/16
August 02, 2016
Jason returns with another comprehensive photo update of Disneyland. He continues with his extensive coverage of the construction of Star Wars land and a variety of other updates.
Original World of Color and Fantasy in the Sky to Return
August 02, 2016
With the dazzling Disneyland Resort Diamond Celebration coming to a close on September 5, we're pleased to announce that this fall will see the return of two favorite nighttime spectaculars.
DCA Tower of Terror Changing to Guardians of the Galaxy Theme
July 26, 2016
Beginning summer 2017, the Twilight Zone Tower of Terror at Disney California Adventure will be rethemed and will emerge as Guardians of the Galaxy Mission: BREAKOUT! This new adventure will enhance the ride's free-fall sensation with new visual and audio effects to create a variety of ride experiences. Guests will experience multiple, random and unique ride profiles in which the rise and fall of the gantry lift rocks to the beat of music inspired by the Guardians of the Galaxy film's popular soundtrack. Joe Rohde, Portfolio Creative Director, Walt Disney Imagineering, is leading the project, which is a collaboration among the creative minds behind the comic books, the films and WDI. The attraction will anchor a broader universe of Super Heroes that will grow over time in Disney California Adventure Park. The Twilight Zone Tower of Terror will celebrate its final "drop day" in early January.
Disneyland's 60th Anniversary Celebration Continues Through Labor Day
July 21, 2016
The Disneyland Resort's 60th Anniversary Diamond Celebration, with sparkling decor in Disneyland and Disney California Adventure, plus a dazzling array of after-dark shows, will continue through Labor Day, September 5.