Disneyland Resort
Walt Disney World
Disney Cruise Line
Site News
News Around Disneyland
News Filters:
---
Disney Christmas and Dogs Dooney and Bourke Collections Coming This Weekend
November 20, 2017
Two highly anticipated Disney Dooney and Bourke collections will be released next week. The Winter Wonderland (Christmas) design and the Disney Dogs are finally going to be available after they were unveiled over the summer.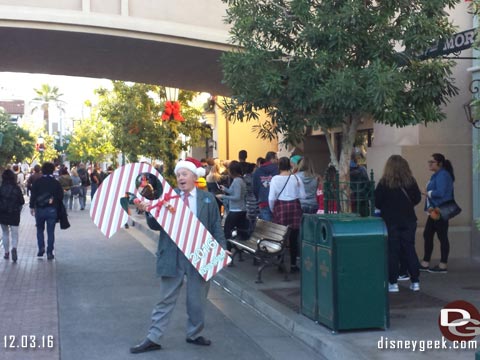 Disneyland Candy Cane Dates Announced
November 19, 2017
Disneyland Candy Cane dates have been announced. Guests can get these hand-crafted candy canes on specific dates at two alternating locations, starting November 24: Trolley Treats in Disney California Adventure and Candy Palace on Main Street, USA. There are a number of dates in November and December, but wristbands must be obtained in advance.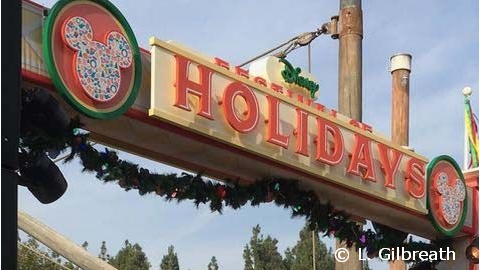 VIDEOS: Festival of the Holidays Playlist
November 19, 2017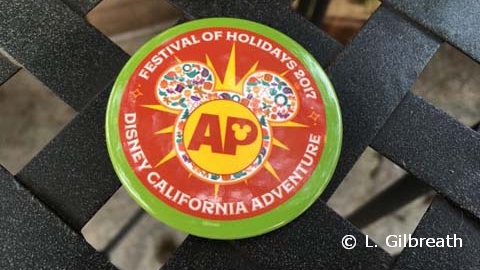 Festival of Holidays at Disney California Adventure
November 19, 2017
The Festival of Holidays has returned to Disney California Adventure for its second year. Like last year, the Festival celebrates holiday traditions from around the world: Christmas, Kwanzaa, Hanukkah, Navidad, and Diwali. There's entertainment, character greetings, crafts, and of course FOOD!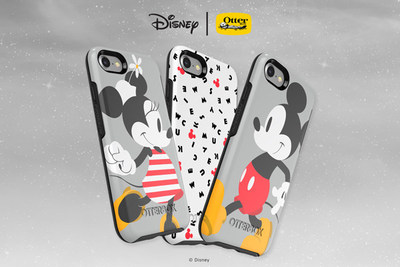 OtterBox Named "Official Protective Case" of WDW Resort
November 18, 2017
OtterBox will be the "Official Protective Case" of Walt Disney World Resort and Disneyland Resort as part of a new multi-year strategic alliance. This will bring OtterBox cases to several D-Tech locations throughout Walt Disney World and Disneyland Resort and eventually expand OtterBox's in-park presence. OtterBox Symmetry Series Classic Disney Collection cases are available now for iPhone 8, iPhone 8 Plus, iPhone 7 and iPhone 7 Plus on otterbox.com.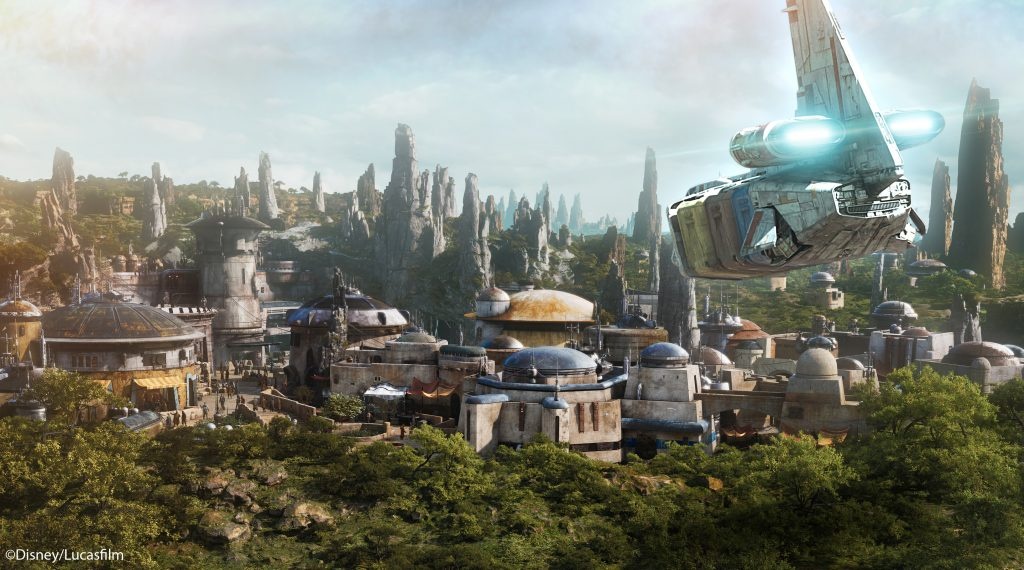 Star Tours Adds 'Last Jedi', Galaxy's Edge Scenes
November 17, 2017
Star Tours - The Adventures Continue (at both Disneyland and Walt Disney World) have added scenes from the upcoming film Star Wars: The Last Jedi, as well as from the new theme park land, Star Wars: Galaxy's Edge. These new Star Tours adventures take guests to the planet of Crait in the middle of an epic battle and to the new planet Batuu. (The new sequences will debut at Disneyland Paris on Nov. 22, and at Tokyo Disneyland on Dec. 15.)
Black Tap Craft Burgers and Beer Opening in Disneyland's Downtown Disney in 2018
November 15, 2017
Black Tap is known for its burgers and signature shareable CrazyShakes. The Downtown Disney location will open in Winter, 2018, across from Catal Restaurant and Uva Bar.
Disneyland Resort Updates - November 10, 2017
November 15, 2017
Photos from around Disneyland Resort focusing on the holiday season decorations and activities.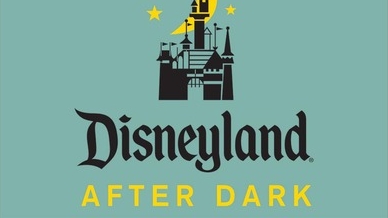 Disneyland After Dark Series Kicks Off Jan. 18
November 15, 2017
In 2018 Disneyland will host a series of "Disneyland After Dark"
events. The first of these will take place on January 18 with
Throwback Nite, celebrating the '50s and '60s. Specialty
entertainment, themed food, and merchandise will be available.
Grand Californian Unveils Hotel-Wide Renovation
November 13, 2017
Hotel-wide refurbishment includes completely redesigned guest rooms plus a refreshed lobby, pool area and concierge-level lounge.
Festival of Holidays Marketplace Menus
November 12, 2017
Menus for the thirteen Festive Food Marketplaces from the Festival of Holidays at Disney California Adventure.
Joyful New Fun at Cars Land, Festival of Holidays and More
November 03, 2017
During the holiday season at the Disneyland Resort two new holiday transformations debut in Cars Land: "Mater's Jingle Jamboree" and "Luigi's Joy to the Whirl."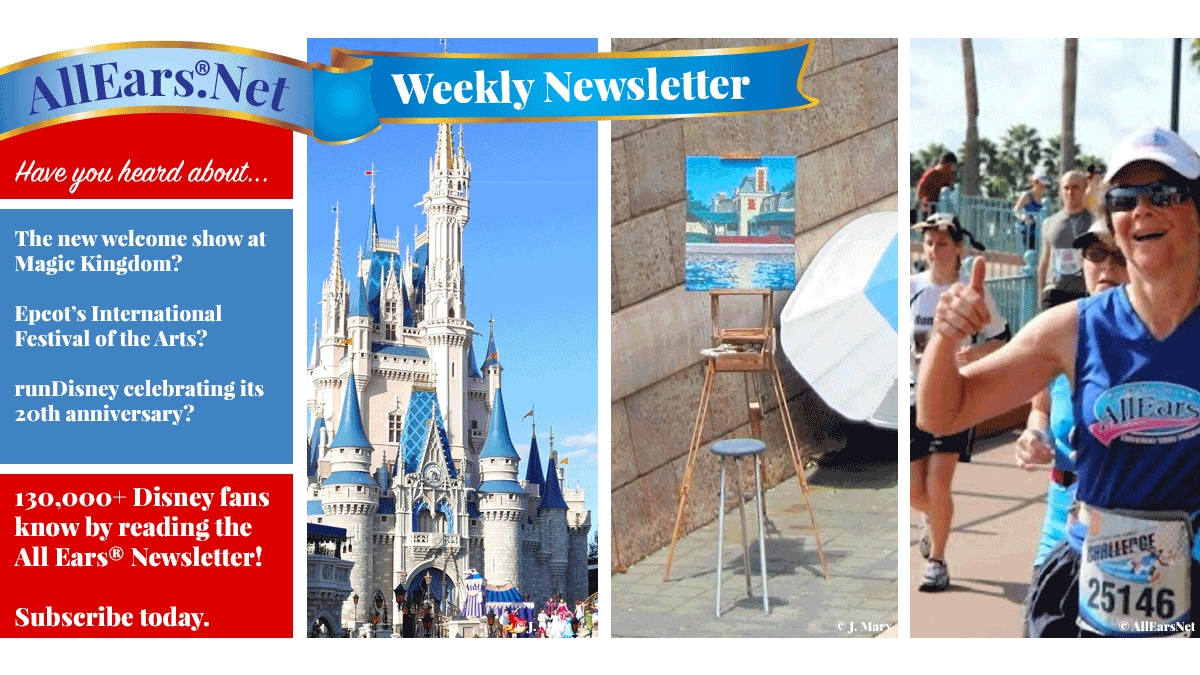 AllEars Newsletter Changes
November 02, 2017
If you subscribe to the AllEars and/or the Ears the Deal newsletters, you may know that they are distributed via an email service. Until recently, we used a service called MailerMailer. A few months ago, however, MailerMailer was acquired by a company called Campaigner, and as of last week our email lists have been migrated to this new service. With this change, you may notice some differences in how our newsletter emails come to you, so we thought we'd let you know what to expect.
Pixar Pier Opens in Summer 2018 with New Incredicoaster
November 02, 2017
Pixar Pier opens at Disney California Adventure in Summer, 2018, transforming the current Paradise Pier area into four new neighborhoods inspired by beloved Pixar stories. The first new neighborhood, based on "The Incredibles", will feature the Incredicoaster, a permanent transformation of the California Screamin' attraction.
Pixar Fest Opens at Disneyland Resort on April 13, 2018
October 26, 2017
Pixar Fest, the biggest Pixar celebration ever to come to Disney Parks, brings guests together to celebrate friendship and beyond beginning April 13, 2018, at the Disneyland Resort. A new fireworks show at Disneyland, "Together Forever - A Pixar Nighttime Spectacular," will celebrate Pixar stories. The "Paint the Night" parade will return to Disney California Adventure.
Disneyland Resort Updates - October 20, 2017
October 26, 2017
Construction and resort updates from the Disneyland Resort on October 20, 2017.
Disneyland Resort Parking, Transportation Improvements
October 26, 2017
The Disneyland Resort will be adding a new parking structure and making improvements to the arrival experience, including increasing the number of access lanes. Construction is scheduled to begin in February 2018, with the structure set to open the following year.
New Hotel Coming to Disneyland in 2021
October 26, 2017
new_dl_hotel1.jpg

For the first time in almost two decades, the Disneyland Resort will open a new Four Diamond hotel. Set to open in 2021, this hotel will transform the west end of the Downtown Disney District and anchor a new gateway to the Disneyland Resort.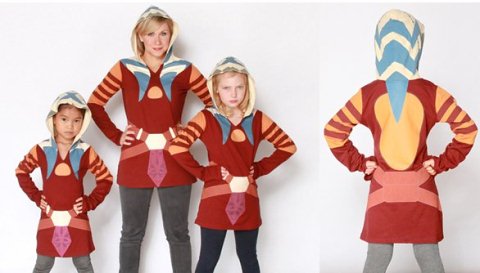 Her Universe Founder Signing on Both Coasts
October 25, 2017
Her Universe founder Ashley Eckstein and graphic artist Ashley Taylor will be on hand for a special signing at WonderGround Gallery at Disney Springs Marketplace Co-Op on Oct. 29, from 2 to 4 p.m. Wristbands will be distributed at store opening on the day of the signing to guests who make a purchase of Her Universe art and apparel. A wristband from the appearance location is required to meet Ashley Eckstein and Ashley Taylor and allows you to get two items signed. A limited number of wristbands will be available the day of the signing. Once the wristbands have been distributed, the line to meet Ashley Eckstein and Ashley Taylor will close.

Additionally, Her Universe founder Ashley Eckstein and graphic artist Ashley Taylor will be on hand for a special signing at The Collector's Warehouse at Disney California Adventure on Oct. 27, from 5 to 7 p.m.

A Runner's Perspective on runDisney's Decision
October 20, 2017
AllEars's Laura Gilbreath shares her opinion about the cancellation of runDisney events in 2018 in Disneyland.