Disneyland Resort
Walt Disney World
Disney Cruise Line
Site News
News Around Disneyland
News Filters:
---
First Bites from the DCA Food and Wine Festival
March 24, 2017
Laura Gilbreath shares her ratings of some of the food items at the Disney California Food and Wine Festival, which runs from March 10 through April 16 this year. The schedule has been expanded this year with culinary demonstrations and wine, beer, and spirits tastings scheduled daily. A number of Premium events were also added, including Sweet Sundays (my favorite) and Winemaker and Brew Master dinners. There are new Festival Marketplaces and new entertainment offerings. With all of the new events the Festival has expanded into new locations around Paradise Bay and Hollywood Land such as Paradise Park and Paradise Gardens, The Vineyard Room, and Stage 17.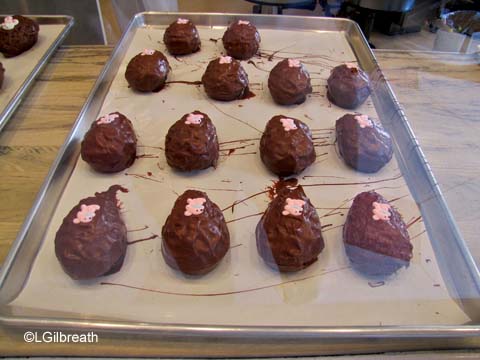 Handmade Fudge Easter Eggs Now Available at Disneyland
March 24, 2017
Handmade fudge Easter eggs are now available at Disneyland's Candy Palace, just in time for Easter snacking and treat season. They're only available for a limited time and only a limited number are made each week. Flavors available may include chocolate cream, chocolate-nut, vanilla, vanilla-nut, black walnut, or peanut butter, and they're selling for $9.95 each.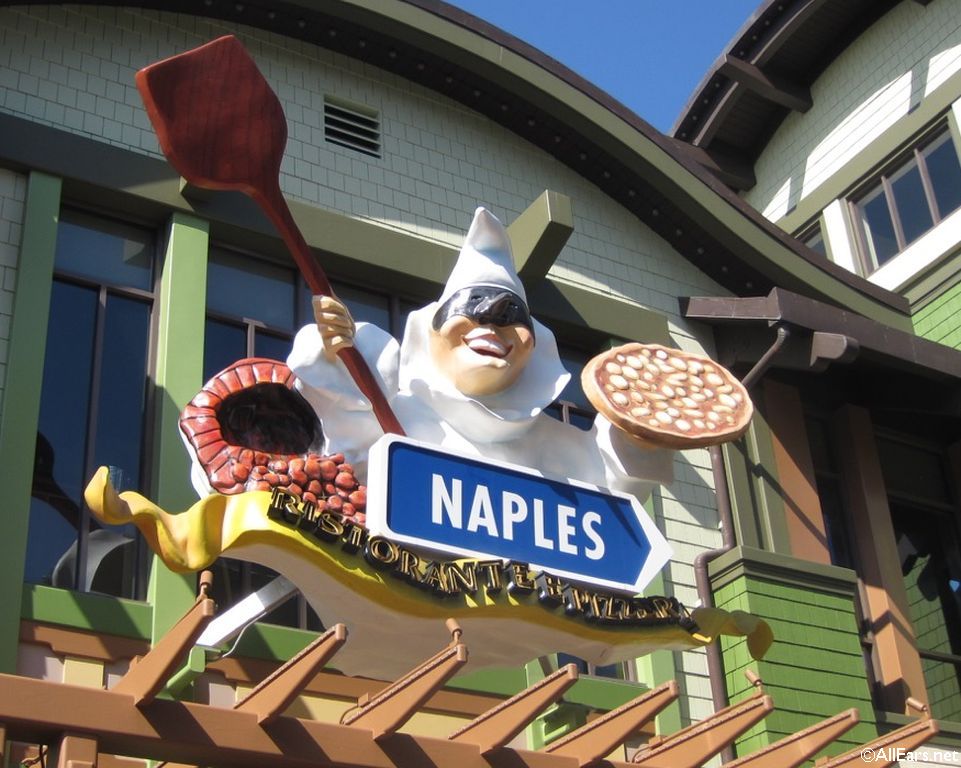 Blind Wine Tastings Now Available at Naples Ristorante
March 23, 2017
Now through April 16, Naples Ristorante e Pizzeria in the Downtown Disney District is celebrating the Disney California Adventure Food and Wine Festival by offering blind wine tastings at its new wine bar on the outdoor patio. During the blind tasting, guests are given three different types of wine. If they can guess all three correctly, the flight is free! Flights begin at $13 per flight. Discounted food options will also be available for guests to enjoy. The blind tastings are held from 2 to 5 p.m. every day.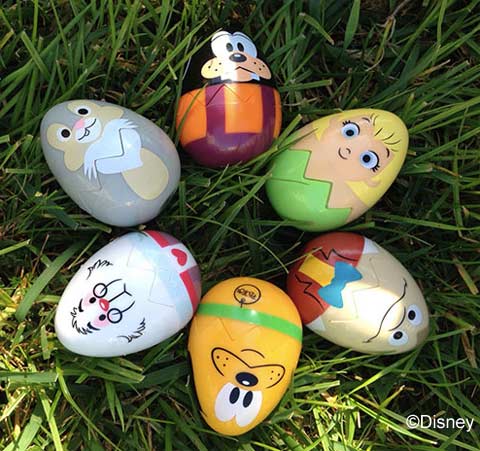 Disneyland's Egg-stravaganza Scavenger Hunt Begins April 1
March 23, 2017
The Egg-stravaganza Scavenger Hunt will return for its fifth year from April 1 to 16, 2017, at Disneyland, Disney California Adventure and Downtown Disney District. To participate, pick up a map and stickers for $5.99 (plus tax) at select merchandise locations throughout Disneyland Resort. Search for special hidden "eggs" themed to Disney and Pixar characters. Record your discoveries by placing the corresponding sticker on the themed Egg-stravaganza map to represent that location. Return your map to a redemption location for a surprise. Redemption locations include the following merchandise shops: Elias and Co. at Disney California Adventure; Disney Showcase in Disneyland; World of Disney Store in the Downtown Disney District. (Egg-stravaganza is also taking place at Walt Disney World during the Epcot International Flower and Garden Festival through May 29, 2017, while supplies last.) Read about Disneyland's Egg-stravaganza hunt from last year HERE.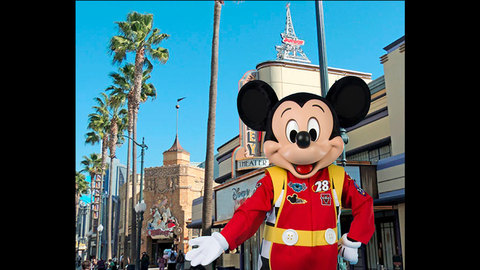 Disney Junior Dance Party Coming to DCA
March 22, 2017
An all-new Disney Junior show will debut on May 26 in Hollywood Land at Disney California Adventure. The "Disney Junior Dance Party" will be a high-energy, live show experience that takes its inspiration from the most popular Disney Junior shows on TV, including the new series "Mickey and the Roadster Racers," as well as "Doc McStuffins," "Sofia the First" and "The Lion Guard." The show is set to include live appearances from some of your favorite characters, fun music from Disney Junior and much more.
PHOTOS: DCA Food and Wine Festival Opening Day and More
March 17, 2017
Contributing photographer Jason of disneygeek.com shares a photo set and some videos from the opening day of Disney California Adventure's Food and Wine Festival, as well as Star Wars land construction, AP Days and more!

Star Wars Half Marathon Registration Temporarily Postponed
March 15, 2017
Registration for the 2018 Disneyland Star Wars Half Marathon weekend has been temporarily postponed and will open at a later date.
Disneyland Salutes Pirates of the Caribbean's 50th Anniversary
March 14, 2017
Starting on March 16, Disneyland will celebrate the 50th anniversary of the Pirates of the Caribbean attraction with special food and beverage items, pirate-themed entertainment and exclusive merchandise.
Grand Californian Hotel and Spa Under Refurbishment
March 12, 2017
Refurbishments are well underway at Disney's Grand Californian Hotel and Spa and guests will begin enjoying the first phase of refreshed guest rooms soon. The multi-phase roll-out is expected to be completed by the end of 2017. Walt Disney Imagineering has developed an impressive plan that not only elevates the premium hotel experience, but also brings a modern approach to the Arts and Crafts design style. The hotel-wide refresh includes reimagining all guest rooms, pool areas and the concierge-level Craftsman Club, as well as new furniture for the lobby.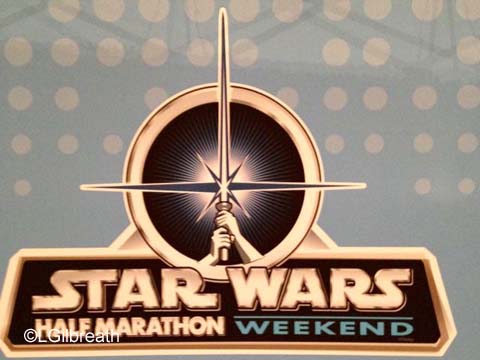 Early Registration for Disneyland Light Side Race Opens Thursday
March 08, 2017
Early registration for the events of the 2018 Disneyland Star Wars - The Light Side Half Marathon Weekend opens on Thursday, March 9, at Noon Eastern time for annual passholders and DVC members. General registration opens on Tuesday, March 14, at Noon Eastern time.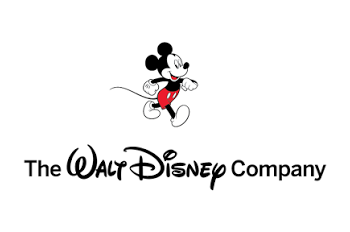 Live Audio Webcast of Disney Shareholders Meeting Today at Noon EST
March 08, 2017
The annual meeting of shareholders of The Walt Disney Company (NYSE: DIS), including remarks by management regarding the Company, will be available live via audio webcast at www.disney.com/investors beginning at 9 a.m. PST / Noon EST on March 8, 2017. The presentation will be archived.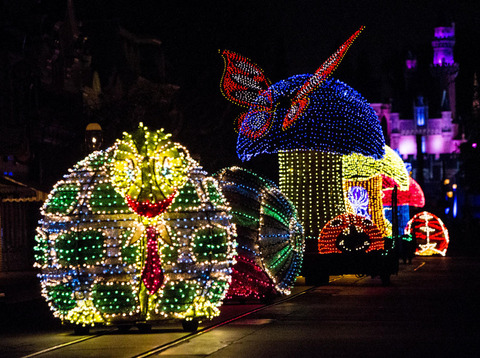 Main Street Electrical Parade will be Streamed Live from Disneyland Tonight
March 07, 2017
The Main Street Electrical Parade will be streamed live from Disneyland Resort on Tuesday, March 7, beginning at 8:55 p.m. Pacific Time on the Disney Parks Blog.
Kaitlyn Johnson Wins Princess Half Marathon
March 04, 2017
Kaitlyn Johnson, a PhD candidate at the University of Texas at Austin, won the Disney Princess Half Marathon with a time of 1:22:16. Johnson ran in honor of her cousin who was killed in a car crash last summer. Heather Schulz of Orlando was second (1:24:53); Jennifer Berry of Denver was third (1:25:49). More than 52,000 runners participated in events during the race weekend, with 24,000 in the half marathon itself.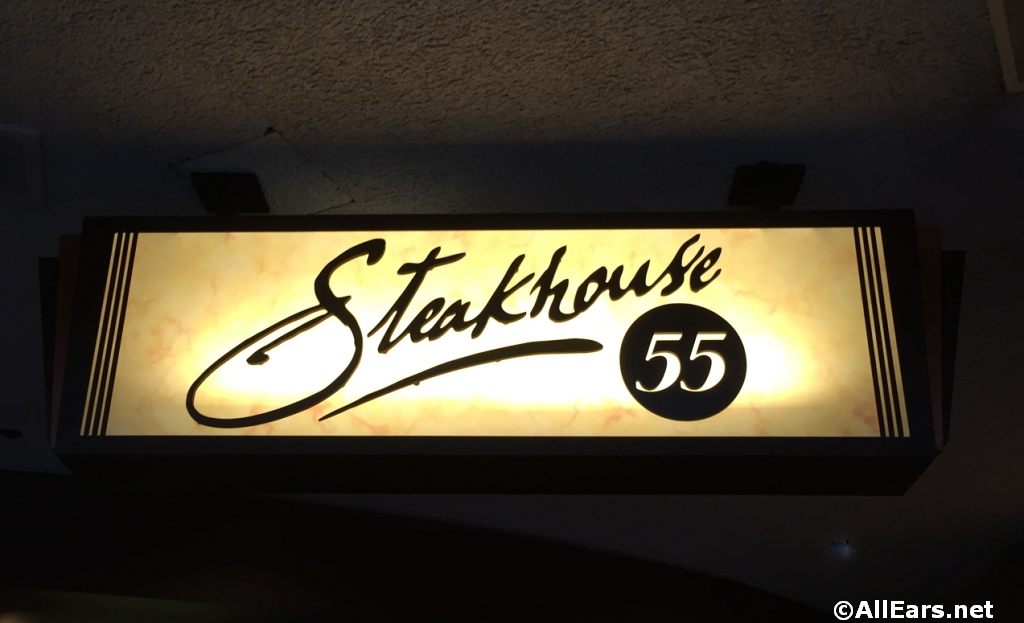 Steakhouse 55 Serving New Breakfast Menu
March 02, 2017
Steakhouse 55 at the Disneyland Hotel is offering a new breakfast menu. A few of the selections are Pork Belly Chilaquiles, German Apple Pancake, and Stuffed Brioche French Toast. There are three versions of Eggs Benedict as well as more traditional American and Continental breakfasts. Also available are some new signature breakfast cocktails: Steakhouse 55 Ultimate Bloody Mary, Morning Mule, Irish Coffee, Mango Bellini and Blood Orange Mimosa.
Disneyland Resort Photo Updates - 2/24/17
March 01, 2017
Contributing photographer Jason of disneygeek.com shares a new crop of photos from his latest walk around the Disneyland Resort, including some images and video of the latest Star Wars land construction.
DCA Food and Wine Festival Menus!
March 01, 2017
The Disney California Adventure Food and Wine Festival starts March 10! Standalone Festival Marketplace kiosks around the park will serve a variety of food and beverage items inspired by California cuisine and ingredients. In addition, the Paradise Garden Grill becomes the Paradise Garden Grill Beer Garden, with a special menu for the duration of the Festival.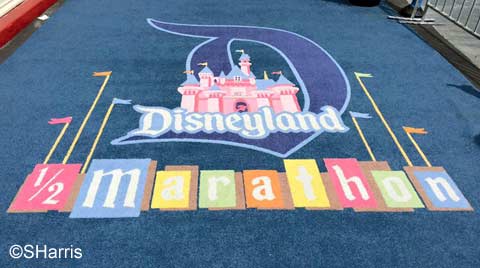 Disneyland Race Weekend Themes Announced
February 24, 2017
The 2017 runDisney Disneyland Half Marathon Weekend announced that its themes this year will celebrate some of Pixar's most beloved films. The themes for the event weekend (August 31 - September 3, 2017) will be:

Kids races: Up!
Disneyland 5K: The Incredibles
Disneyland 10K: Monsters University
Disneyland Half: Toy Story
Disneyland Double Dare: Pixar Animation Studios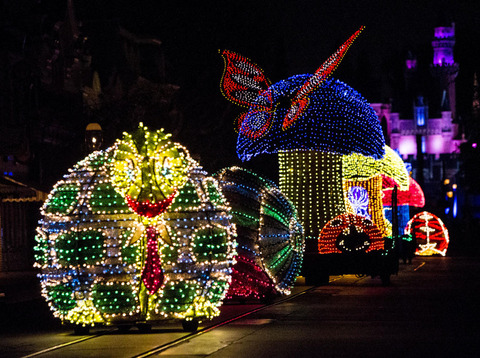 Main Street Electrical Parade Ends Run at Disneyland in June
February 24, 2017
The Main Street Electrical Parade will end its run at Disneyland on June 18, 2017. The "Fantasmic!" nighttime spectacular will return later this summer, date TBA.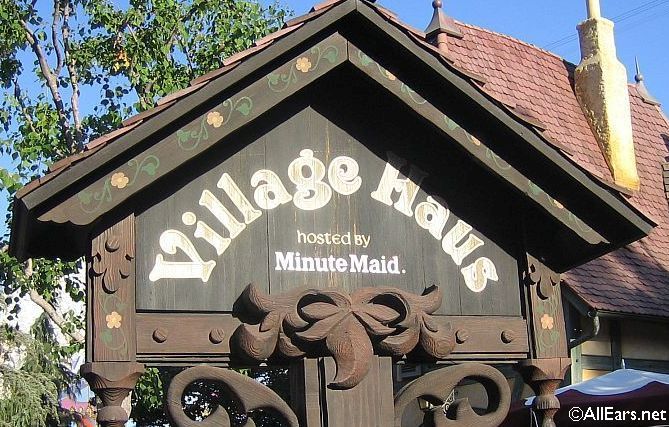 Disneyland Offers Beauty and the Beast Themed Dining
February 23, 2017
Disneyland is featuring Beauty and the Beast dining and snacks for a limited time. Starting February 24, the Village Haus Restaurant will transform temporarily into Red Rose Taverne, and "The Grey Stuff" will debut in several Disneyland dining locations.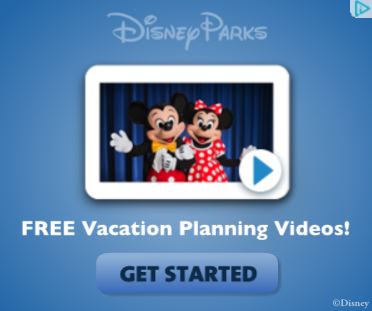 Get Your Disney Parks Planning DVD
February 22, 2017
Time to order your new Disney parks planning DVD. Choose either Walt Disney World or Disneyland.