Disneyland Resort
Walt Disney World
Disney Cruise Line
Site News
News Around Disneyland
News Filters:
---
'Frozen - Live at the Hyperion' Premieres at Disney California Adventure
May 27, 2016
"Frozen - Live at the Hyperion," a new theatrical adaptation based on Disney's animated blockbuster film, opens May 27 at the Hyperion Theater at Disney California Adventure Park in Southern California.

This new theatrical interpretation for the stage immerses audiences in the beloved world of Frozen and takes audiences on the heartwarming journey of Anna and Elsa, with all of the excitement of live theater. Under the direction of Tony Award-nominated Director Liesl Tommy, the show features elaborate costumes and sets, stunning special effects, and show-stopping production numbers. An exceptionally large production, the show features an opening cast and crew of more than 200, six full musical numbers and a 2,200 square foot video wall which combine for an unforgettable theatrical experience.
Soarin' Around the World Opens June 17 at Disney California Adventure
May 27, 2016
Soarin' Around the World, a new experience based on the original Soarin' Over California attraction at Disney California Adventure, begins taking guests on a global journey on June 17 at the Disneyland Resort.
Frozen Live Premiers Tomorrow
May 26, 2016
"Frozen - Live at the Hyperion" premieres at Disney California Adventure
on Friday, May 27. A report on this new show will be coming soon to AllEars.Net's Blog Central.

PHOTO UPDATE: Disneyland Resort Star Wars Construction and More
May 20, 2016
Guest photographer Jason of disneygeek.com shares photos and short video clips of his recent walk around Disneyland Resort. He includes some images and video from the construction site of the new Star Wars themed land that's now under way.
REVIEW: World of Color Dessert Party
May 13, 2016
Back in March Disneyland added a new premium viewing experience for World of Color - the World of Color Dessert Party. Recently Disney invited me to bring a few friends and experience it for myself.

There's more details below, but my initial reaction? Wow. If you're going to purchase a viewing package, then THIS is the way to see World of Color!
Tinker Bell Half Marathon Report
May 11, 2016
It's Tinker Bell Half Marathon weekend at Disneyland again. This time around we decided to run the 5K and the half marathon rather than doing the 10K/Half Marathon Challenge. Many people have told us that it's the best 5K Disney offers, and we wanted to try it for ourselves.
Southern Californian Soars to First Place in Tinker Bell Half Marathon
May 09, 2016
Jennifer Serna won first place running her first runDisney race, the Tinker Bell Half Marathon, which celebrated its fifth anniversary. More than 24,000 runners celebrated a pixie-dusted Mother's Day Weekend at Disneyland Resort.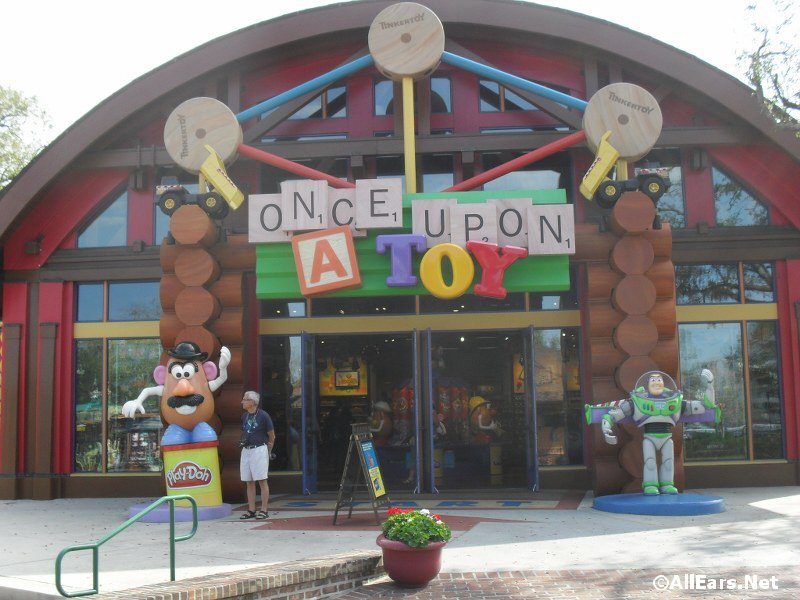 Force for Change Shirts Benefit UNICEF
May 07, 2016
The Star Wars: Force for Change program will return to Disney Parks on May 4, 2016, with T-shirts for adults and youth bearing the logo for the upcoming film Rogue One: A Star Wars Story (in theaters December 16, 2016). Twenty-five percent of the retail sale price of these shirts, created especially for Disney Parks, will be donated to the U.S. Fund for UNICEF in support of UNICEF Kid Power. The shirts will be released at the following locations: The Star Trader and Star Wars Launch Bay in Disneyland Park; D-Street and World of Disney at Downtown Disney District; Tatooine Traders and Star Wars Launch Bay at Disney's Hollywood Studios; Star Wars Galactic Outpost and Once Upon A Toy at Disney Springs; and Merchants of Venus in the Magic Kingdom. Note that these items will NOT be available in the Disney Parks online store or via the Shop Disney Parks mobile app.
DISCUSSION: Should Special-Event Merchandise Only Be Sold at the Event?
May 05, 2016
Special Disney events, such as the Halloween and Christmas parties and park anniversaries, usually mean a new line of commemorative products will be offered for a limited time at the place where the special event is taking place. There is some degree of exclusivity because these items can only be purchased at the events they represent. (Secondary-market sellers are another story.)
Runners Line Up for Tinker Bell Race Weekend
May 04, 2016
The Tinker Bell Half Marathon Weekend takes place at the Disneyland Resort this weekend, May 5-8. Events include the Health and Fitness Expo, Kids Races, Never Land 5K, Tinker Bell 10K, and Tinker Bell Half Marathon, as well as the Pixie Dust Challenge for those participating in the 10K and half marathon.
PHOTO UPDATE: Disneyland Resort, Including Star Wars Land Construction
April 29, 2016
Guest photographer Jason of disneygeek.com shares photos and short video clips of his recent walk arount Disneyland Resort. He includes some images from the construction site of the new Star Wars themed land that's now under way.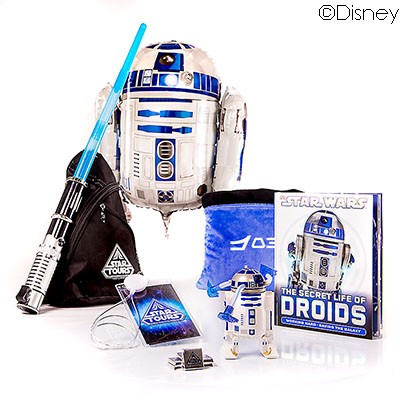 Star Wars Themed Gifts Detailed in May
April 20, 2016
Disney Floral and Gifts, in partnership with Lucasfilm, will release a new Star Wars Rebels role-playing experience this summer. The offering will feature exclusive gear that places you on an interactive adventure that starts in your resort room at the Disney Parks in Florida and California. Once the mission is revealed, you'll be guided by Ezra Bridger through an interactive augmented reality experience to the Star Tours attraction. More details will be released on May 4 on the Disney Floral and Gifts site.
Star Wars-Themed Lands Reach Groundbreaking
April 20, 2016
Disney Parks Blog announced the official groundbreaking of the Star Wars-themed lands at Disneyland park in California and Disney's Hollywood Studios in Florida by publishing an exclusive 360-degree photo, taken from the 14-acre construction site at Disneyland.
Princess Elena of Avalor Coming to Magic Kingdom in August
April 20, 2016
Disney Parks will welcome its first princess inspired by diverse Latin cultures. Princess Elena of Avalor will be appearing at Walt Disney World Resort this summer and at Disneyland Resort in the fall, following her television debut in a new animated series this summer on Disney Channel.
AllEars.Net Named One of "50 Best of the Web" by Parents Magazine!
April 15, 2016
AllEars.Net is proud to announce that it is featured in the May issue of Parents magazine as part of its "50 Best of the Web."

To compile the list, Parents magazine asked experts in food, travel, health, lifestyle, finances and other areas to nominate their favorite websites and social-media channels. AllEars.Net was recognized in the category "EXPLORE" for its collection of Walt Disney World Resort hotel videos and its news about Walt Disney World, Disneyland, and Disney Cruise Line.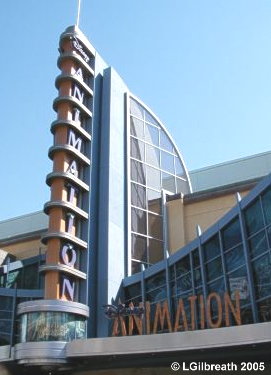 Zootopia Characters Now Appearing in DCA
April 07, 2016
Zootopia's Nick Wilde and Judy Hopps are appearing daily in Disney California Adventure in front of the Animation Building.

Super Heroes Race Registration Starts Tuesday
April 06, 2016
Next Tuesday, April 12, at noon Eastern time, general registration for events of the 2016 Super Heroes Half Marathon Weekend at Disneyland opens.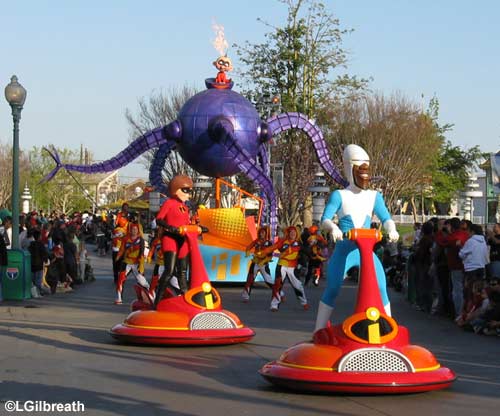 The Incredibles Add Appearances at Paradise Pier
April 06, 2016
While the Pixar Play Parade is on hiatus during the Food and Wine Festival "The Incredibles H.I.T. Squad - Heroes in Training", has begun making multiple daily appearances in the Paradise Pier area.
Marvel Characters Change Meet Locations
April 06, 2016
The Marvel characters Meet and Greet has moved from Super Hero HQ in Disneyland to the Back Lot of Hollywood Land in Disney California Adventure. Spider Man and Captain America are currently appearing.
REPORT: Food and Wine Festival at Disney California Adventure
April 05, 2016
After several years' hiatus, the Disney California Food and Wine Festival has returned. It takes places weekends now through the end of May. AllEars.Net's Laura Gilbreath shares her thoughts and photos from the first weekend of the 2016 event.