Disneyland Resort
Walt Disney World
Disney Cruise Line
Site News
News Around Disneyland
News Filters:
---
DCA Tower of Terror Changing to Guardians of the Galaxy Theme
July 26, 2016
Beginning summer 2017, the Twilight Zone Tower of Terror at Disney California Adventure will be rethemed and will emerge as Guardians of the Galaxy Mission: BREAKOUT! This new adventure will enhance the ride's free-fall sensation with new visual and audio effects to create a variety of ride experiences. Guests will experience multiple, random and unique ride profiles in which the rise and fall of the gantry lift rocks to the beat of music inspired by the Guardians of the Galaxy film's popular soundtrack. Joe Rohde, Portfolio Creative Director, Walt Disney Imagineering, is leading the project, which is a collaboration among the creative minds behind the comic books, the films and WDI. The attraction will anchor a broader universe of Super Heroes that will grow over time in Disney California Adventure Park. The Twilight Zone Tower of Terror will celebrate its final "drop day" in early January.
Disneyland's 60th Anniversary Celebration Continues Through Labor Day
July 21, 2016
The Disneyland Resort's 60th Anniversary Diamond Celebration, with sparkling decor in Disneyland and Disney California Adventure, plus a dazzling array of after-dark shows, will continue through Labor Day, September 5.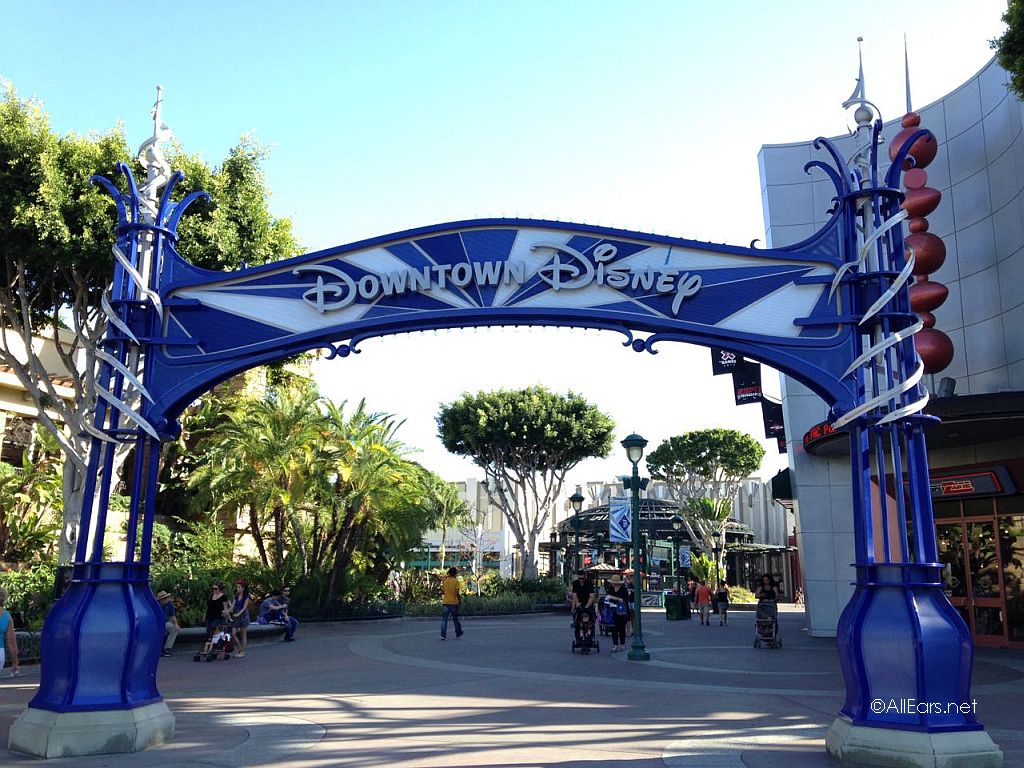 Disneyland Downtown Disney District Welcomes Second Starbucks
July 20, 2016
A second Starbucks has opened in the Downtown Disney District at Disneyland Resort. This new location is located near the Monorail, closer to the Disneyland Hotel.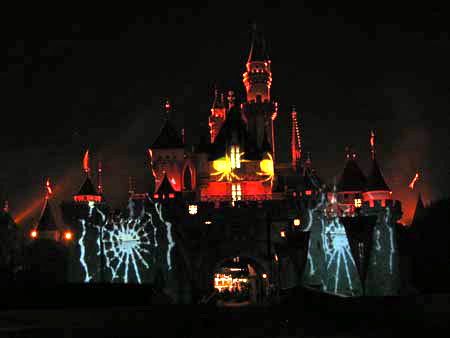 New Elements Added to Mickey's Halloween Party
July 19, 2016
The separately ticketed Mickey's Halloween Party also arrives at Disneyland in September with a thrilling new surprise: The Headless Horseman of Sleepy Hollow rides through the park. Mickey's Halloween Party will begin Friday, Sept. 23, for 17 select nights. The two-hour, after-hours party also treats guests to the "Halloween Screams" fireworks spectacular. Costume guidelines have changed this year, so be sure to check
www.disneyland.com for the updated policy prior to arrival. Tickets for Mickey's Halloween Party go on sale for Disneyland Resort Annual Passholders, Disney Vacation Club members and Disney Visa card holders on Thursday, July 21. General public ticket sales begin Thursday, July 28.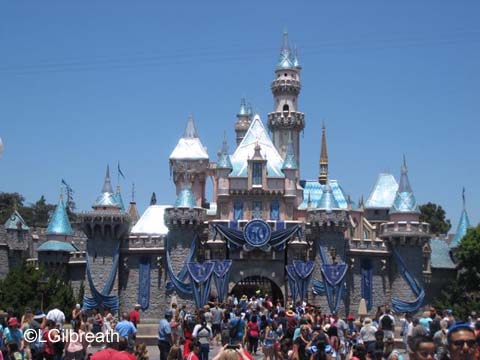 Disneyland's Anniversary Celebration Continues Into 61st Year
July 14, 2016
Disneyland will celebrate its 61st birthday on Sunday, July 17. The current Diamond Anniversary celebration continues through September 5.
Headless Horseman Haunts Mickey's Party as Halloween Time Returns
July 14, 2016
Halloween time, a season for fun-loving spirits of all ages, adds spooky excitement to the Disneyland Resort from Sept. 9 through Oct. 31. Special Halloween-themed attractions - Haunted Mansion Holiday and Space Mountain Ghost Galaxy - return to Disneyland Park, while the haunts who reside year-round at The Twilight Zone Tower of Terror invite guests to "drop in" at Disney California Adventure Park.
PHOTO UPDATE: Disneyland Resort Construction
July 13, 2016
AllEars Guest Photographer Jason of disneygeek.com shares lots of new photos and short video clips of all the construction going on around the Disneyland Resort, as well as some highlights of other happenings around the parks.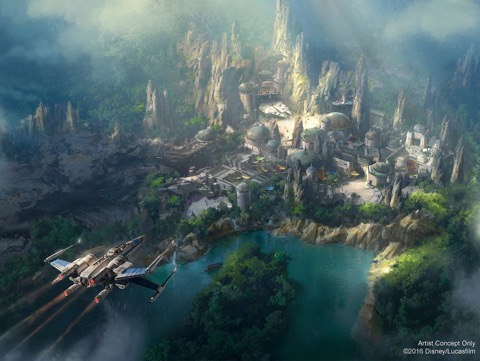 New Artwork Reveals Star Wars-Themed Land Details
July 13, 2016
Walt Disney Parks and Resorts released new artwork for the Star Wars-themed land being constructed at the Disneyland Resort in Anaheim. The new artist rendering shows the intriguing spaceport on a never-before-seen planet in the Star Wars galaxy. The 14-acre land will be the largest-ever single-themed land expansion at the Disneyland Resort.
Dining Review: River Belle Terrace
July 05, 2016
Earlier this year the River Belle Terrace restaurant in Frontierland was converted from a counter service restaurant to a table service restaurant. As a counter service restaurant breakfast service was offered in addition to a lunch/dinner menu, while the table service restaurant is only open for lunch and dinner. Recently we had the opportunity to try dinner at River Belle Terrace.
New Pressed Quarter Machines Feature Star Wars Designs
July 01, 2016
New Star Wars pressed quarter machines have been installed in the Star Trader store in Tomorrowland. Designs include Rey, Chewbacca, and the Resistance symbol, as well as Kylo Ren, Captain Phasma, and the First Order symbol.
Dooney and Bourke Release Party
June 30, 2016
On July 23 starting at 10 a.m., there will be a special Dooney and Bourke release party at Cherry Tree Lane inside the Marketplace Co-Op at Disney Springs. At this event, two new collections will go on sale. One group of handbags is inspired by "it's a small world" and will include a Shopper Tote, a Pouchette, a Wallet and a Wristlet. The second collection, called "Lovebirds," will include a Shopper Tote and a Letter Carrier. Also, for the first time, four limited-edition retail MagicBands containing Dooney and Bourke-inspired designs will be released. Each MagicBand will have an edition size of 1,500, and will come with a specially designed slider with the Dooney and Bourke logo. Guests attending the release party will have the chance to meet Ian Ray, Creative Director for Dooney and Bourke, who will be appearing from 10:30 a.m. to 12:30 p.m. The Disneyland Resort will have the "it's a small world" and "Lovebirds" collections in select merchandise locations after this event. You will also find select items on the Disney Parks online store or using the Shop Disney Parks mobile app.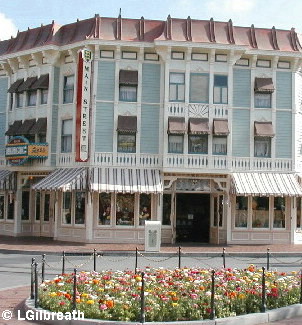 Dave Smith Signing Book on July 9th
June 30, 2016
Dave Smith, Disney Legend and Chief Archivist Emeritus of The Walt Disney Archives, will be on hand for a special appearance and signing of his book, "Disney Facts Revealed: Answers to Fans' Curious Questions," at Disneyana on Main Street, U.S.A. from 9 to 11 a.m. on July 9. Dave will also appear at the World of Disney Store in the Downtown Disney District later that same day, from 1 to 3 p.m.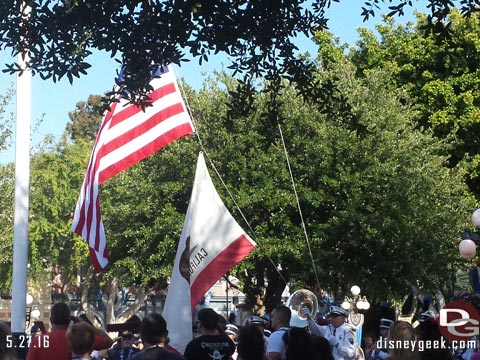 Special Flag Retreat Ceremony on July 4th
June 29, 2016
On July 4, the Third Marine Aircraft Wing Band will participate in a special 4th of July Flag Retreat Ceremony on Main Street. They will also perform an evening concert at the Fantasyland Theater.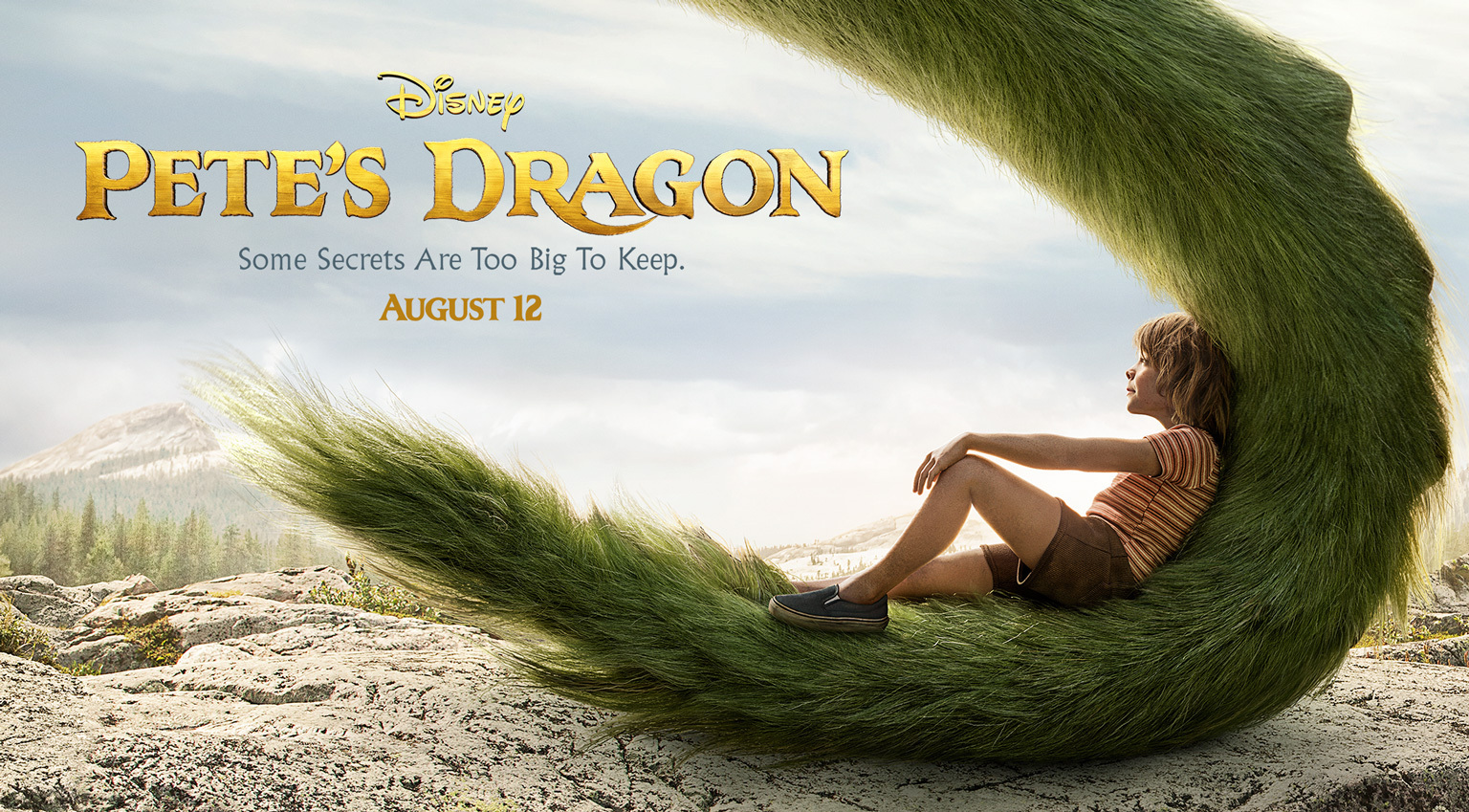 Preview of Pete's Dragon Screened in Parks
June 29, 2016
Beginning July 1, 2016, a sneak preview of scenes from Disney's all-new "Pete's Dragon" will be screened at Disney California Adventure at Disneyland Resort and Disney's Hollywood Studios at Walt Disney World.
At Disney's Hollywood Studios, the preview of "Pete's Dragon" will be presented as part of the One Man's Dream attraction.
At Disney California Adventure will get to see this advance look at clips from the film in 3D with special in-theater effects at the Sunset Showcase Theater in Hollywood Land.
"Pete's Dragon" is the reimagining of the Disney film adventure of an orphaned boy named Pete and his best friend Elliot, who just happens to be a dragon. "Pete's Dragon" opens in theaters in 3D on August 12, 2016.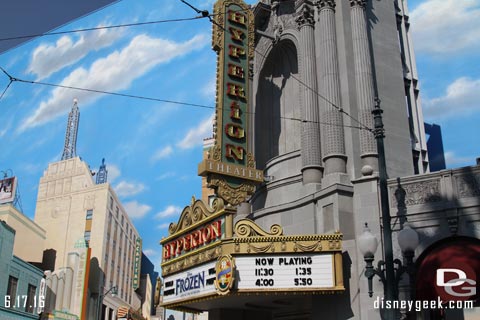 Frozen Musical Available in Three Premium Packages
June 22, 2016
Disneyland Dining is now offering three different packages featuring premium viewing experiences for the new "Frozen - Live at the Hyperion" musical. The packages are available daily starting on June 29.
Frozen Pre-show is $49/person, and starts 90 minutes before show time in Stage 17. It includes shave ice, a beverage station with soft drinks, beer and wine, several photo op locations and a "Magical Snow Moment." Guests will be seated in a reserved priority seating area in the Hyperion Theater.
Frozen Pre-show Plus Lunch is $99 for adults and $79 for kids 3-9. It includes all of the preceding plus a three-course lunch at the Carthay Circle Restaurant.
Frozen Signature Dining and Behind-the-Scenes is $299/person. It includes the pre-show, a behind-the-scenes experience at the theater following the show, and a four-course dinner at the Carthay Circle Restaurant.
Prices do not include applicable tax and gratuity. Reservations for the pre-show and lunch packages are available on-line or by calling Disneyland Dining at 714-781-DINE (3463). The signature package is only available over the phone. No annual passholder discounts available.

6/17 Disneyland Walk About
June 19, 2016
Jason's weekly walkabout from June 17th includes Star Wars construction; Soarin' Around the World; 2016 All American College Bands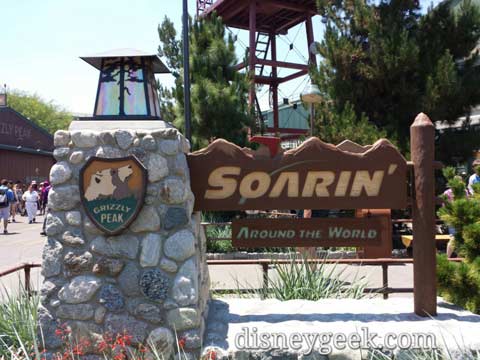 Soarin' Around the World in Disney California Adventure
June 18, 2016
Soarin' Over the World Debuts at Disney's California Adventure
Disneyland Jammin' Nights
June 18, 2016
This posting will focus on two of the summer evening entertainment options. Jammin' on the Backlot has taken over for the Mad T Party this summer. It kicked off at 6pm and runs until park closing. In Downtown Disney this summer each night has a musical theme. Fridays are Polynesian nights..
All-American College Band Begins Summer Performances
June 15, 2016
The 2016 Disneyland All-American College Band begins its summer run on Thursday, June 16. Through mid-August this group of musicians will perform Tuesday through Saturday in a number of locations in both Disneyland and Disney California Adventure.
Live Music Kicks Off Summer Celebration
June 09, 2016
Downtown Disney Live! Stage at Disneyland's Downtown Disney District kicks off June with new and returning live music!