Disneyland Resort
Walt Disney World
Disney Cruise Line
Site News
News Around Disneyland
News Filters:
---
New Blue Bayou Dining Package Available at Disneyland Halloween Party
July 21, 2017
There's also a new Blue Bayou Dining Package available on Mickey's Halloween Party nights. In addition to dinner it includes reserved viewing for the Frightfully Fun Parade. Package bookings open on July 24.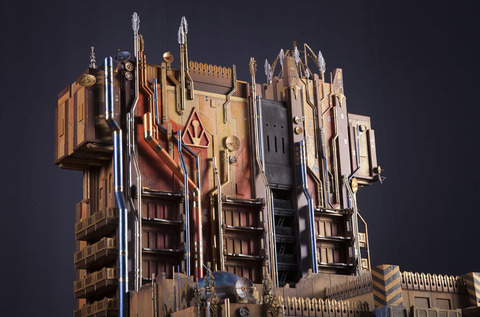 Resort Hotel Guests Enjoy Extra Hour at Guardians of the Galaxy
July 21, 2017
For a limited time, Disneyland Resort hotel guests can enjoy an "Extra" Extra Magic Hour at Guardians of the Galaxy - Mission: BREAKOUT! On Sunday, Monday, Wednesday and Friday nights from July 23 to 30, the attraction will be open to hotel guests for one hour after Disney California Adventure closes. Valid park admission and hotel key card are required.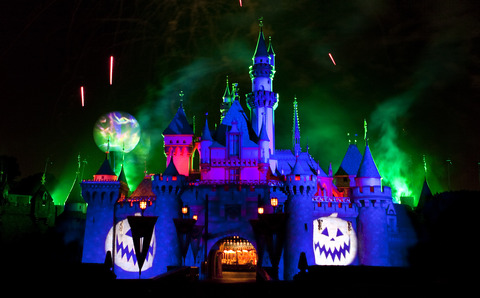 Mickey's Halloween Party Tickets for AP on Sale at Disneyland
July 20, 2017
Ticket sales for Mickey's Halloween Party began July 17 for Annual Passholders. Sales start July 24 for the general public. This year the party will be held on 14 nights: Sept. 20, 22, 25, 27, 29; Oct. 3; 6; 10, 13, 17, 20, 24, 27, 31. Tickets purchased in advance are available at a discount on select nights. All tickets purchased on the day of the event through Tuesday, Oct. 17 are $105 each. All tickets for Oct. 20, 27 and 31 are $120 each. Tickets are available at http://Disneyland.com/party as well as at the Disneyland Resort main gate and by phone at 714-781-4400.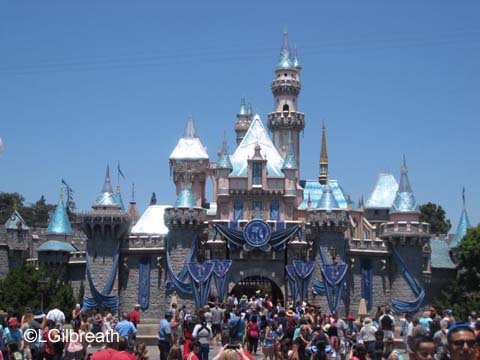 MaxPass Available Now at Disneyland Resort
July 20, 2017
The Disney MaxPass feature will be available at the Disneyland Resort starting tomorrow, July 19. It allows guests to reserve digital Fastpasses from their mobile devices, rather than visiting a Fastpass kiosk. It also includes unlimited Disney PhotoPass downloads for the day, including some attraction photos and character dining experiences. The feature is available for $10/day. For annual passholders, MaxPass is included with Disney Signature Plus and Premier Passports. Other passholders may purchase MaxPass for $10/day, or for $75 as an add-on good until the pass expiration date.
DCA Celebrates Dia de los Muertos Beginning Sept. 15
July 18, 2017
From Sept. 15 through Nov. 2, this immersive celebration will include special entertainment featuring musicians and dancers, activities including a representation of iconic Mexican folk art, and special decor and food inspired by this lively, colorful tradition.
'Fantasmic!' Returns to Disneyland
July 18, 2017
New magic is incorporated with Aladdin and Jasmine floating over a bed of fog on their flying carpet, Captain Jack Sparrow at the helm of a ghostly pirate ship, and special new appearances by characters from "The Lion King" and "Finding Nemo." Rapunzel and Flynn Rider from "Tangled" join other Disney couples in an inspiring romantic sequence.
Halloween Time Returns Sept 15-Oct 31, 2017; Expands to DCA
July 18, 2017
Cars Land Transforms for 'Haul-O-Ween,' Oogie Boogie Takes Over Disney California Adventure, Tickets for Mickey's Halloween Party on sale July 17 for Annual Passholders; July 24 for the General Public
Disneyland Releasing Collectible Card Treasure Hunt
July 16, 2017
To celebrate the reopening of Disneyland's Rivers of America, the park has released a Collectible Card Treasure Hunt. Guests can collect cards at various distribution locations. When you collect them all, the cards combine to make a map. The cards commemorate six different Rivers of America-related attractions, and each includes the date that the attraction will return.
New Experiences Coming to Disney around the Globe
July 15, 2017
Today at D23 Expo 2017, Walt Disney Parks and Resorts announced an extraordinary line-up of brand new attractions and experiences coming to its parks and resorts around the world as it continues to revolutionize the guest experience, starting from before guests even arrive for a Disney vacation to the many memories that last a lifetime.
Related Links:
-- D23 Expo Video Playlist
-- "Minnie Van" Service Starts at Walt Disney World
-- VIDEO: Changes at Epcot Announced
-- Guardians of the Galaxy, Ratatouille Coming to Epcot
-- Disney Skyliner, Minnie Vehicles to Transport Guests
-- Disney Vacation Club Announces Disney Riviera Resort; New Skyway
-- Toy Story Land to Open in Summer 2018
-- Disney Planning Three, Not Two, New Cruise Ships
-- Tron Attraction Coming to Magic Kingdom
-- Space Restaurant Coming to Epcot
-- D23 WDW Announcements: Recap by Deb Wills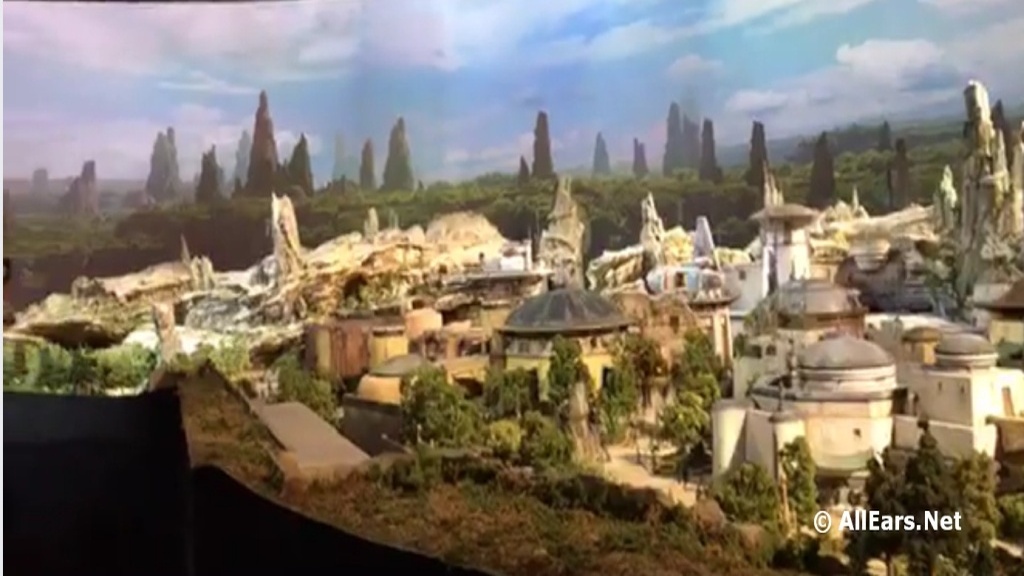 Star Wars Land Model Revealed at 2017 D23 Expo
July 13, 2017
During a special preview of D23 Expo 2017, Walt Disney Parks and Resorts Chairman Bob Chapek unveiled a first look at the epic, richly detailed model of the Star Wars-themed lands under development at Disneyland park in Anaheim, Calif. and Disney's Hollywood Studios in Orlando, Fla. This stunning exhibition, on display in Walt Disney Parks and Resorts' "A Galaxy of Stories" pavilion at D23 Expo, is yet another example of the breathtaking new worlds, immersive storytelling and transformational guest experiences that set Disney apart. Chapek plans to share exciting new details about the project during the Walt Disney Parks and Resorts Hall D23 Presentation on Saturday.
Related Links:
-- Star Wars Resort to Allow Guests to Step into the Story
-- Star Wars: Galaxy's Edge Official Name of New Land
-- Plans for Star Wars Resort Announced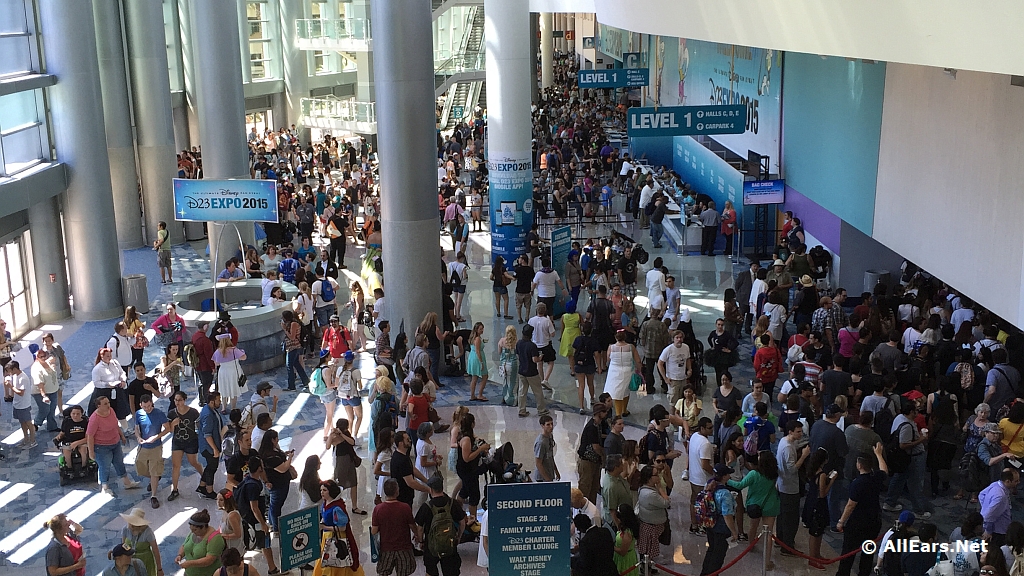 Tips for Navigating the 2017 D23 Expo, July 14-16
July 12, 2017
The 2017 D23 Expo is this weekend, July 14-16. Blogger Jeanine Yamanaka shares her tips for making your way around the Expo, especially if you're not a frequent convention-goer.
Related Links:
-- John Lasseter, Filmmakers and Voice Talent of Walt Disney and Pixar Animation Studios at D23 Expo
-- D23 Offering Exclusive Look at Disney Studios Film Slate
-- 2017 D23 Expo Stage Presentations
-- D23 Expo - ABC Television Stars Meet and Greets
-- Parks Pavilion Themed as "A Galaxy of Stories"
-- D23 Disney Music Emporium Composers Available for Autographs
-- Disney Store Launching New Collections at D23 Expo
-- The Descendants at the 2017 D23 Expo

Disneyland Fantasmic Dining Packages
July 12, 2017
Reservations can now be made for three new dining packages with reserved viewing areas for "Fantasmic!", which will return to Disneyland park on July 17. The Blue Bayou Restaurant "Fantasmic!" Dining Package will include choice of starter, entree, dessert and non-alcoholic beverage. The cost is $65 for adults, $25 for children age 3-9. The River Belle Terrace "Fantasmic!" Dining Package will also include a three-course meal: choice of starter, entree, dessert and non-alcoholic beverage. The cost is $45 for adults, $25 for children age 3-9. Hungry Bear Restaurant will offer a more "on-the-go" dining package, with choice of entree and natural soda or choice of entree and bottled water, juice box or milk for children age 3-9. The cost is $29.99 for adults, $19.99 for children. Make reservations for a "Fantasmic!" Dining Package at Disneyland.com or by calling 718-714-DINE.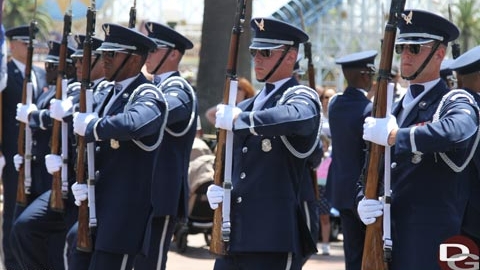 PHOTO UPDATE from Disneyland, Featuring USAF Honor Guard
July 07, 2017
Contributing photographer Jason of disneygeek.com shares these photos from his trip to the parks on Friday, June 30, 2017 to kick off the 4th of July holiday. Included is a photo and video overview of the Star Wars land construction site taken from the Mickey and Friends parking structure. The U.S. Air Force Honor Guard also was performing at Disney California Adventure for the holiday, and he has a series of video clips from the shows.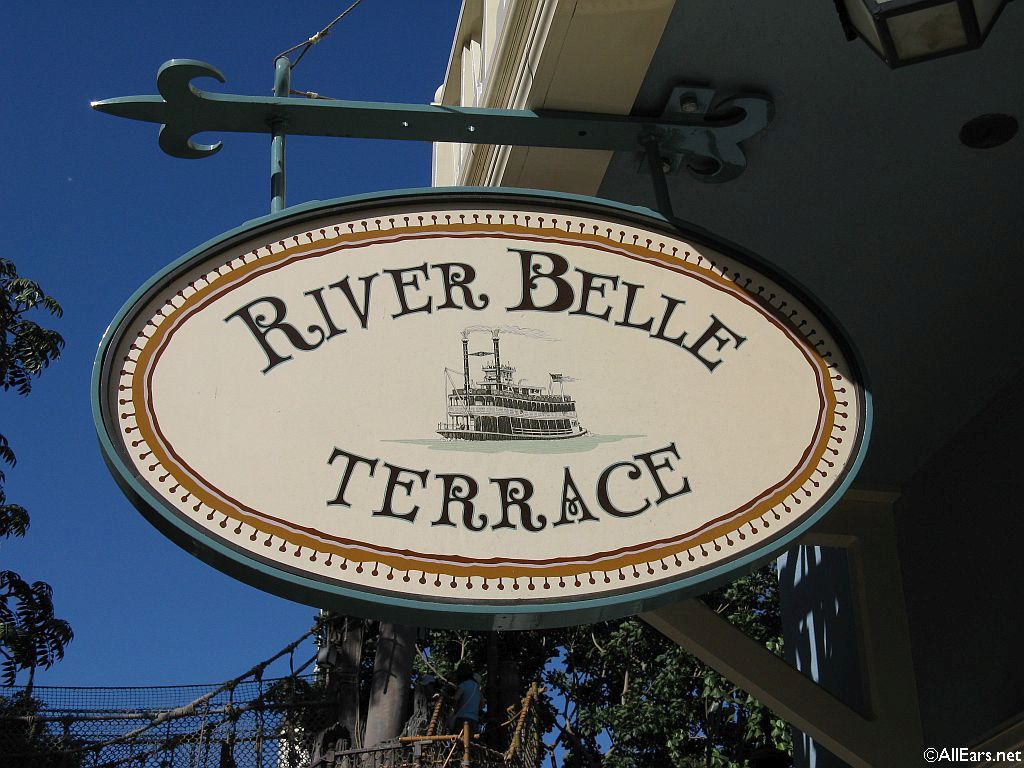 "Secret Menu" Tots Available at River Belle Terrace
July 07, 2017
The "Secret Menu" Tots at Disneyland's River Belle Terrace in Disneyland come in two varieties: Loaded Buffalo Tots, which combine pimento cheese, Frank's hot sauce, gorgonzola cheese crumbles, celery leaves, and pickled onions and Loaded BBQ Tots, with brisket, BBQ sauce, pimento cheese, and scallions.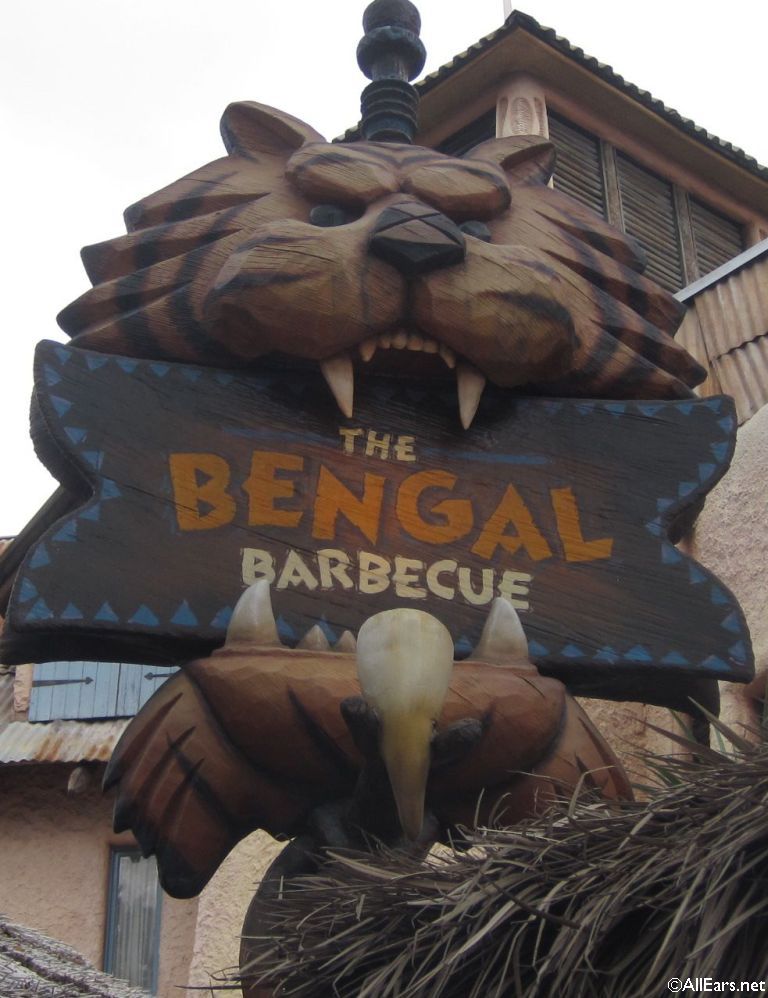 Indoor Seating Area Coming to Bengal Barbecue
July 06, 2017
An indoor seating area is coming to Disneyland's Bengal Barbecue. The popular spot currently has no dedicated seating. In addition, look for a few new menu items, like the Jungle Julep, the Ahi Poke Spring Roll, and a Hummus Trio with veggies.
Disneyland's Downtown Disney Celebrates Summer
July 02, 2017
The Downtown Disney Summer Celebration, sponsored by Dole Packaged Foods, is under way through September 4, with more than a dozen special menu items available at the restaurants of Downtown Disney District and regular weekly appearances by the Polynesian performers of Tupua. Tupua will make its debut this Saturday evening, July 1, on the Downtown Disney LIVE! Stage. During the rest of the celebration, the troupe will appear on Friday evenings, July 7 through September 1.
July Artist in Residence Features Victoria Ying at WonderGround Gallery
July 01, 2017
July Artist in Residence at Downtown Disney's WonderGround Gallery is Victoria Ying. Ying, whose animated film credits include Tangled, Wreck-it Ralph, Frozen, Paperman, Big Hero 6, and Moana, will be signing from 6-10 pm at the gallery on the following dates: July 1-2, 7-9, 15-16, 28-30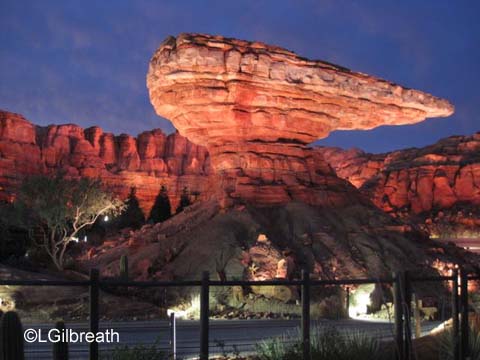 Cruz Ramirez Greeting at DCA's Cars Land
June 27, 2017
One of the newest stars from Disney-Pixar's "Cars 3," Cruz Ramirez, has joined Lightning McQueen and Mater in Cars Land at Disney California Adventure.
Classics Return to Disneyland This Summer
June 19, 2017
This summer, iconic Disneyland park attractions make their return with the reopening of "Fantasmic!," the Rivers of America attractions and the Disneyland Railroad. We know these classic attractions - many of which have delighted guests since the park's opening day - are very special to Disneyland park fans, and we are excited to celebrate their return.
Groot Bread Now Available at DCA
June 16, 2017
A savory snack, Groot Bread, is available in two spots at Disney California Adventure. If you like it spicy, try the cheddar and jalapeno version at Cosmic Canteen ($8.50), while a plain sourdough version is available at Fairfax Market.