Disneyland Resort
Walt Disney World
Disney Cruise Line
Site News
News Around Disneyland
News Filters:
---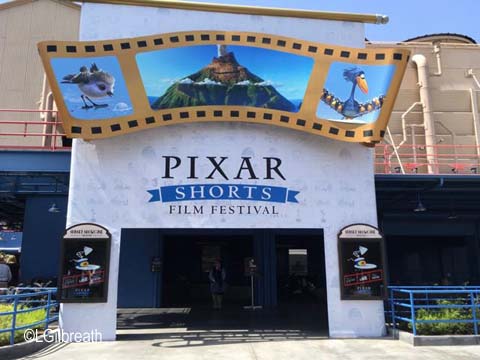 DCA's Sunset Showcase Theater Hosting Pixar Short Films
April 19, 2018
The Sunset Showcase Theater in Hollywoodland is hosting a Pixar Shorts Film Festival. The current films are Piper, Lava, and For the Birds.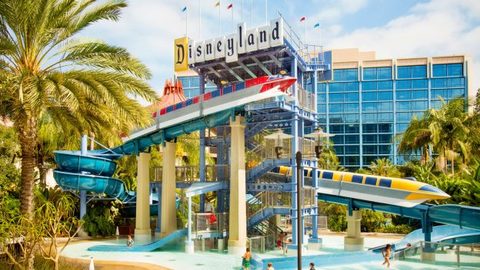 Disneyland Resort Hotels Offering Pixar Fest Experiences
April 18, 2018
The Disneyland Resort hotels are offering special experiences to resort guests during Pixar Fest. These include Pixar-themed movie nights, Pixar-themed pool parties (starting Memorial Day weekend), Pixar Shorts in the kids' area of each hotel, and Pixar Fest photo frames and room packages.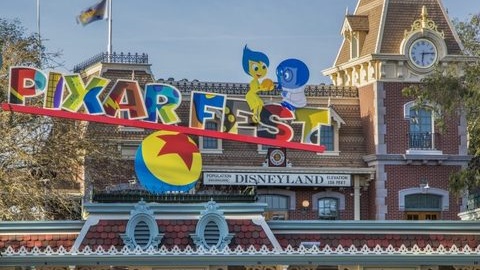 Pixar Fest Begins at Disneyland Resort!
April 15, 2018
Pixar Fest will continue through September 3, and features a new nighttime spectacular, the return of 'Paint the Night' and 'Pixar Play Parade' with new elements, plus Pixar-themed food and beverage.
Related Links:
-- Pixar Fest Overview
-- VIDEOS: Pixar Fest Playlist!
-- Pixar Pier Preview Center at Disney California Adventure
-- "Together Forever - A Pixar Nighttime Spectacular"
-- Redd Rockett's Pizza Port Transforms into Alien Pizza Planet

Pixar Fest Begins at Disneyland and DCA
April 13, 2018
Pixar Fest begins on April 13 and will continue through September 3. This celebration of Pixar and friendship will feature new entertainment offerings in both Disneyland and Disney California Adventure, including the new "Together Forever - A Pixar Nighttime Spectacular" and an updated version of the "Pixar Play Parade" in Disneyland. The "Paint the Night Parade," with a few new elements, moves to Disney California Adventure. Pixar-themed food and beverage items will be available in both parks. AllEars.Net's Laura Gilbreath and Jeanine Yamanaka will be attending a media preview event this Thursday evening. Look for their tweets and upcoming blog entries.
Disneyland Resort's Splitsville Offering Bowling Packages
April 11, 2018
Splitsville in Downtown Disney will be offering two special bowling packages to Disney Vacation Club Members. "Member Night" will be on Wednesday nights from 6 to 8 p.m., starting on April 11. The package is $55 for those age 10 and over, and $45 for those age 9 and under. It includes two hours of bowling, shoe rental, a shared appetizer, select entree or kids' meal, one beverage per person (soda, beer, or wine), and member-only bowling socks. The "Member Breakfast and Bowl" events will be on Friday mornings from 8 to 10 a.m., starting on April 13. This package is $40 for those age 10 and over and $30 for those age 9 and under. It also includes two hours of bowling, shoe rental, and member-only socks, and features a buffet breakfast with menu items such as pastries, eggs, bacon, potatoes, and fruit. Beverage options include juice, coffee, tea, and soda. Advance reservations for these packages are required and can be made by calling Member Services at (800) 800-9800.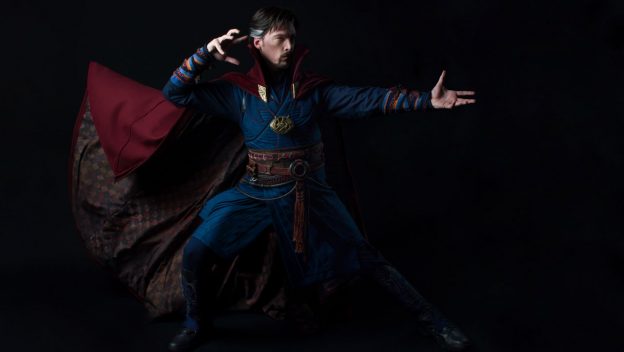 Doctor Strange at Disney California Adventure Park
April 05, 2018
Guests will soon have the opportunity to encounter the Master of the Mystic Arts, Marvel's Doctor Strange, at Disney California Adventure park. Date and location have not yet been announced.

Mobile Ordering Service Coming to Disneyland Resort
April 05, 2018
Using the Disneyland App, mobile ordering will allow park guests to place orders at select fast casual and quick-service restaurants from anywhere across the resort.
New Super Hero-Themed Land Coming to DCA
April 02, 2018
At Disneyland Resort, a new Super Hero-themed land will begin recruiting guests in 2020, with even more new experiences to follow. The Guardians of the Galaxy will be joined by Spider-Man and the Avengers in what will become a completely immersive Super Hero universe, furthering the evolution of Disney California Adventure park. This new land will be anchored by the popular Guardians of the Galaxy - Mission: BREAKOUT!, in the adjacent space that is currently occupied by "a bug's land." "It's Tough to Be a Bug" closed March 19 to make way for this new heroic experience; the rest of the land will close late in 2018.
Cove Bar Reopens Temporarily
March 22, 2018
Cove Bar will temporarily reopen March 16 through the end of May. It will then close to complete the transformation to the Lamplight Lounge, and reopen on June 23.
Disney PhotoPass Now On Instagram
March 20, 2018
Disney PhotoPass Service now has an account on Instagram that features photos taken at both Walt Disney World and Disneyland resorts. The photos share all the props, Magic Shots, light painting, attraction photos, virtual backdrops, special lenses, and more that are available via Disney PhotoPass. In addition, you can share your PhotoPass photos by tagging them with #DisneyPhotoPass for a chance to be featured on PhotoPass social media pages.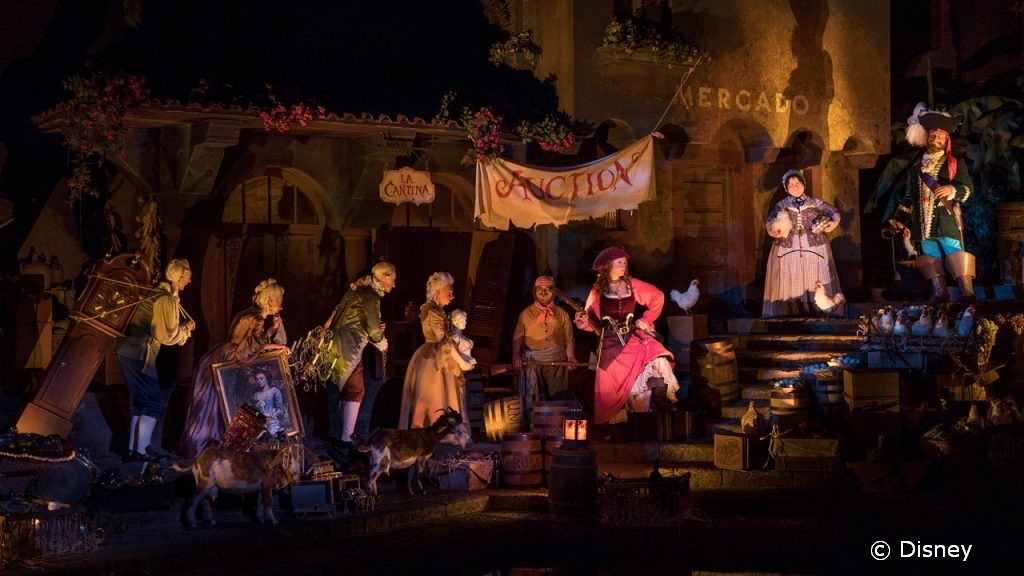 Pirates of the Caribbean Reopens with Update
March 19, 2018
As announced last year, Disney Imagineers have updated a famous scene in the Pirates of the Caribbean during its latest refurbishment. The well-known "Redhead," who was on auction as part of the attraction's Mercado scene, has now switched sides to become a pirate named Redd, who has just pillaged the town's rum supply and has something to say about it. Here is a preview of the new scene, which will also be installed in Disneyland's version of the ride when it undergoes its next rehab starting April 23.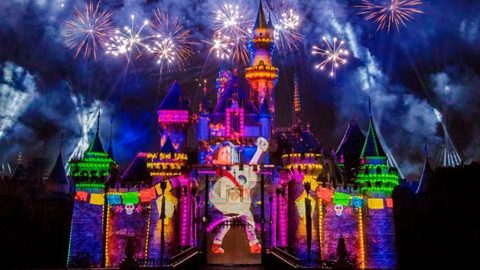 Images of Disneyland's Pixar Nighttime Spectacular Released
March 19, 2018
Disneyland Resort released images of the upcoming "Together Forever - A Pixar Nighttime Spectacular," coming to Disneyland on April 13 as part of the Pixar Fest Celebration. The show will include projections on Sleeping Beauty Castle, the buildings on Main Street, the water screens of the Rivers of America, and the facade of "it's a small world." Both Buzz Lightyear and the house from "Up" will fly over Sleeping Beauty Castle.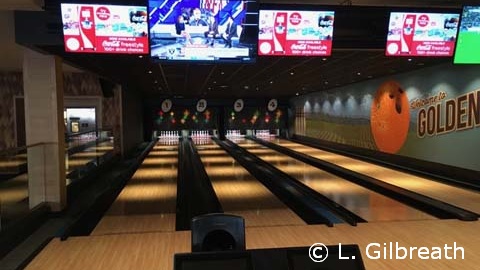 Splitsville Now Open at Downtown Disney District
March 19, 2018
Splitsville Luxury Lanes officially opened its Anaheim location in Downtown Disney on Thursday, March 15. The location had been in "soft opening" since January. The two-story bowling alley, bar, and restaurant complex is located near Tortilla Jo's in the space formerly occupied by House of Blues.
Sneak Peek of Pixar Fest Food Offerings
March 12, 2018
An advance look at some of the special food offerings that will be available during Pixar Fest in Disneyland and Disney California Adventure.
Concept Art for New Pixar Pier Attractions and Restaurants
March 12, 2018
Newly released concept art for Pixar Pier, including Jessie's Critter Carousel, Adorable Snowman Frosted Treats, Poultry Palace, Senor Buzz Churros and Angry Dogs.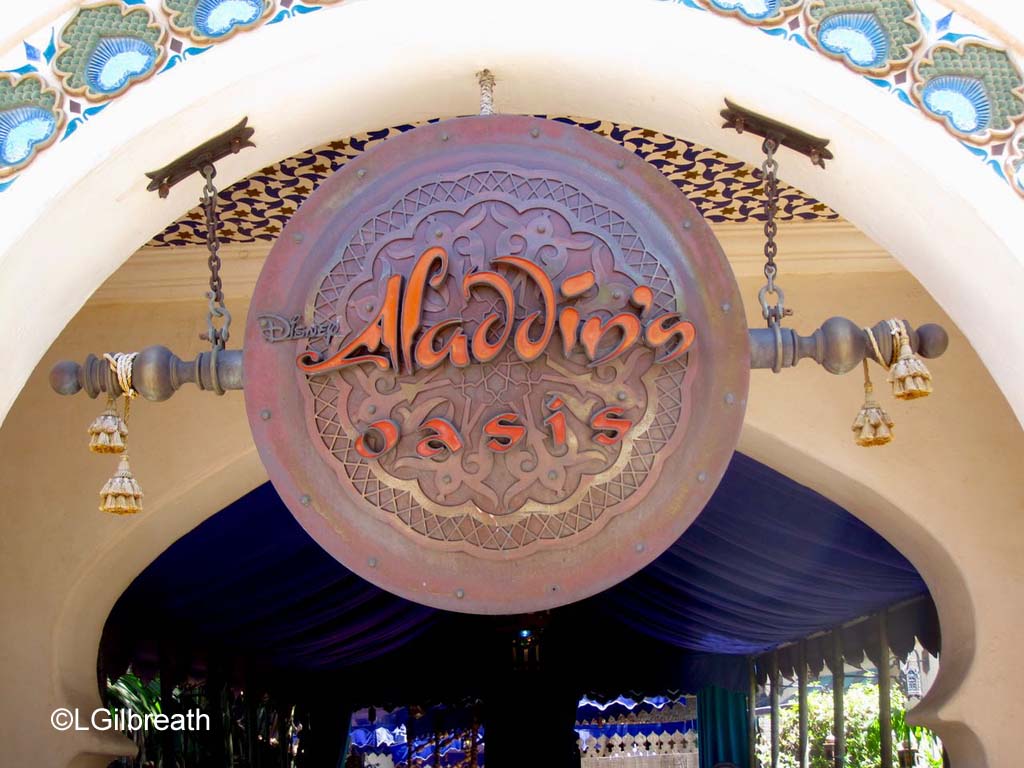 Aladdin's Oasis Transforming to Tropical Hideaway
March 12, 2018
The former Aladdin's Oasis will soon be transformed to The Tropical Hideaway in Disneyland's Adventureland. This new experience will be located between the Jungle Cruise and "Walt Disney's Enchanted Tiki Room."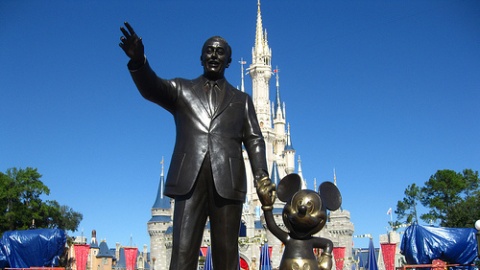 Disney Parks Now on Google Street View
March 11, 2018
Maps from several of the Disney Parks are now available on Google Street View. The series of 360-degree panoramas feature a number of major Walt Disney World and Disneyland Resort locations:
Disneyland park; Disney California Adventure park; Downtown Disney Districtl Magic Kingdom Park, Walt Disney World Resort; Disney Springs dining and retail locations; Disney's Hollywood Studios; Disney's Animal Kingdom, including Pandora - The World of Avatar; Epcot; ESPN Wide World of Sports Complex; Typhoon Lagoon Water Park; Blizzard Beach Water Park.
This Disney Parks imagery is also being featured on Google's Street View gallery page. You can find the Disney Parks on Google Street View by going to https://www.google.com/streetview/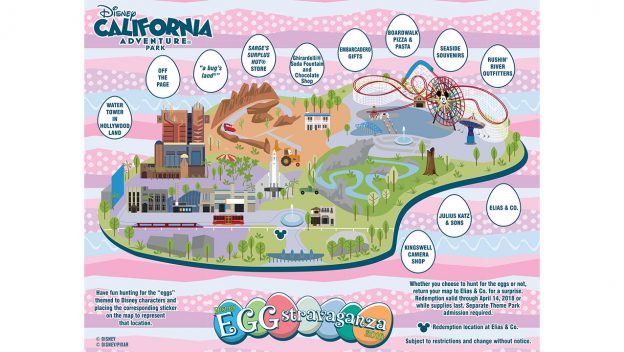 Egg-stravaganza Returns to Disneyland Resort March 16-April 1, 2018
March 07, 2018
This popular egg-themed scavenger hunt has become a springtime tradition at Disneyland park, Disney California Adventure park and Downtown Disney District.

From March 16 through April 1, guests can participate by picking up a map and stickers for $5.99 (plus tax), searching for special hidden "eggs" themed to Disney and Pixar characters, and recording their discoveries by placing the corresponding sticker on the map.

Whether complete or not, return the map to a redemption location for a prize. Redemption locations include Elias and Co., Disney Showcase, and World of Disney Store.
First Impressions: DCA's Food and Wine Festival
March 07, 2018
AllEars Blogger Laura Gilbreath shares her experiences at the first day of the Disney California Adventure Food and Wine Festival.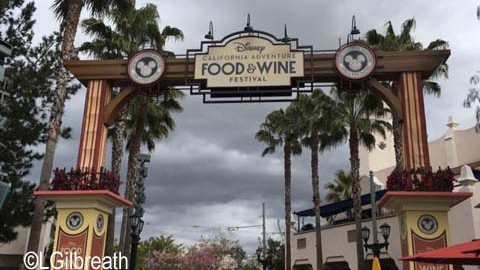 Overview of DCA Food and Wine Festival
March 07, 2018
Overview of the events and activities taking place during the Disney California Adventure Food and Wine Festival, which runs from March 2 - April 12, 2018.