Disneyland Resort
Walt Disney World
Disney Cruise Line
Site News
News Around Disneyland
News Filters:
---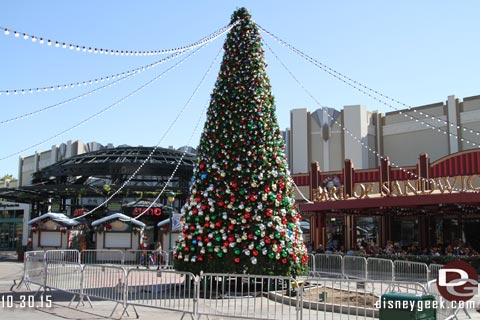 Disneyland Carries on Toys for Tots Tradition
November 30, 2016
Over the last decade, Disneyland Resort guests and cast members have donated more than 100,000 toys to U.S. Marine Corps Reserve's Toys for Tots program. You can make a donation to this year's toy-gathering effort at collection bins located throughout the Downtown Disney District and inside the lobbies of Disneyland Resort hotels, through December 10. On December 3 and 10, members of the U.S. Marine Corps Reserve, Anaheim Fire and Rescue and Disney VoluntEARS will help collect your toys at the Downtown Disney District main stage from 12-5 p.m. Side note: Walt Disney personally supervised the creation of the Toys for Tots logo, which will appear on the collection bins.

2017 D23 Events Announced
November 28, 2016
D23, The Official Disney Fan Club, has announced its full slate of events for 2017, including the next D23 Expo, which will be held July 14-16, 2017, at the Anaheim Convention Center. Dates, ticketing information, and more D23 events will be announced throughout the year. Full details on D23's lineup of 2017 special events can be found on the Fan Club's website at www.D23.com/events. All events and dates are subject to change.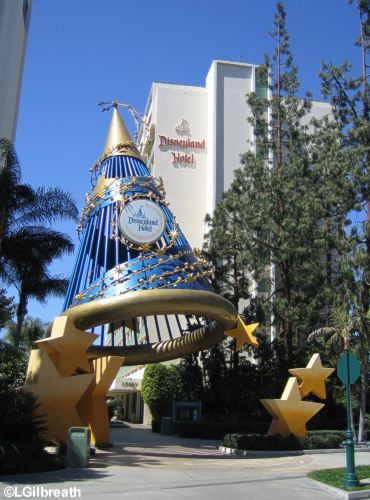 Dole Whips Offered at Disneyland Hotel Coffee House
November 27, 2016
Start your day with Dole Whips at the Coffee House in Disneyland Hotel. The coffee stop is offering a variety of Dole Whip fixes. Choose from a Cup, a Float, or even a Rum-Spiked version.

Sale Dates Announced for Upcoming runDisney Races
November 26, 2016
runDisney has also announced the opening sale dates for many of its upcoming races: Disneyland Half Marathon Weekend events will go on sale December 13 at noon Eastern; Disney Wine and Dine Half Marathon Weekend events will go on sale January 17, 2017 at noon Eastern; Super Heroes Half Marathon Weekend events will go on sale January 31, 2017 at noon Eastern. AllEars will remind you of these and future sale dates as they get closer.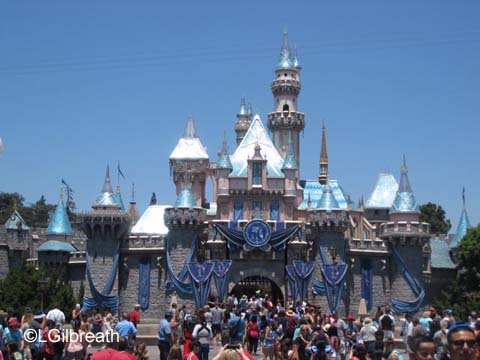 13 for Price of 12 Offers at Disneyland
November 23, 2016
Now through February 11, 2017, all newly purchased Deluxe, Signature and Signature Plus passes at Disneyland Resort will receive 13 months of theme park admission for the price of just 12. Disney Vacation Club members can also save $20 off the purchase of a new Signature or Signature Plus pass. For additional pass details and a complete list of blockout dates, visit Disneyland.com.
Downtown Disneyland Opens Sprinkles
November 23, 2016
Sprinkles, the cupcake store, opened in Downtown Disney last week. Unlike its sister store in Walt Disney World's Disney Springs, there is no cupcake ATM at this location.
Festival of Holidays Debuts at Disney California Adventure
November 16, 2016
Disney California Adventure gets a holiday makeover this year with the presentation of the first Festival of Holidays at the park. The Festival celebrates holiday traditions around the world with food, beverages, and entertainment. Princess Elena of Avalor makes her Disneyland debut in Princess Elena's Musical Grand Arrival. The popular Viva Navidad street party also returns to Paradise Pier along with special food offerings and a character meet and greet.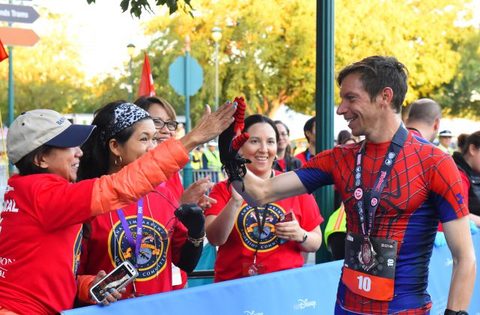 "Spiderman" Wins Super Heroes Half Marathon
November 15, 2016
Nick Arciniaga, who grew up in Fountain Valley, Calif., but now lives in Arizona, won the Super Heroes Half Marathon on Sunday for his fourth runDisney half marathon victory at Disneyland Resort. Wearing a full-length Spiderman costume as he ran, Arciniaga blasted through the 13.1- mile course in record time: 1:09:28, nearly two minutes quicker than the race record (1:11:09). Lindsey Carter of Huntington Beach, Calif., was the first female finisher, crossing the line in 1:25:01.

EDITOR'S NOTE: AllEars.Net's Laura Gilbreath and Lee Zimmerman participated in the weekend's events, after having just run in Walt Disney World's Wine and Dine Half Marathon Weekend. Laura will be sharing her experiences in a series of upcoming blogs.
Disneyland Candy Canes Dates Announced
November 15, 2016
The 2016 Disneyland Candy Cane dates have been announced. The festive treats, handmade by the candy artisans of Disneyland, are only available on specific days, and in limited quantities. Be sure to check out the dates as well as where the treats will be produced throughout the holiday season. Production alternates between Candy Palace at Disneyland and Trolley Treats in Disney California Adventure. Please note that these dates are subject to change. Additional dates may be added.

CANDY PALACE at Disneyland
Friday, November 25
Wednesday, November 30
Friday, December 2
Monday, December 5
Wednesday, December 7
Friday, December 9
Monday, December 12
Wednesday, December 14
Friday, December 16
Monday, December 19
Saturday, December 24

TROLLEY TREATS at Disney California Adventure
Saturday, November 26
Tuesday, November 29
Saturday, December 3
Tuesday, December 6
Thursday, December 8
Saturday, December 10
Tuesday, December 13
Thursday, December 15
Saturday, December 17
Tuesday, December 20
Sunday, December 25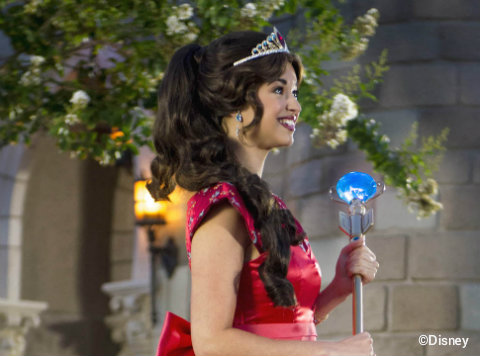 Disneyland Welcomes Princess Elena
November 12, 2016
Princess Elena, the first Disney Princess inspired by diverse Latin American cultures, will make her Disneyland Resort debut as part of the Festival of Holidays. She will perform a song in "Princess Elena's Musical Grand Arrival," and she will appear at a character greeting location.
PHOTO UPDATE: Disneyland Resort 11/4/16
November 10, 2016
Contributing photographer Jason of disneygeek.com sends these photos and video clips from his latest trip to the parks on Friday, November 4, 2016. There's a bit on the Star Wars land construction as well as the start of holiday decorations around the resort.
Holiday Season Starts at Disneyland Resort!
November 10, 2016
The holiday season launches at the Disneyland Resort Nov. 10, inviting family and friends to make magical memories together. This year, guests will have even more to celebrate as they discover the new Festival of Holidays, with music, dance, food and heartwarming holiday festivities inspired by cultural traditions from around the world. Also new for the season is the holiday-themed "World of Color-Season of Light," a nighttime water spectacular that will inspire guests with cherished holiday music and treasured Disney animation. This fourth all-new production of World of Color creates a sparkling winter fantasy with magical storytelling, brilliant lights, lasers and high-definition projectors, along with fountains that shoot as high as 200 feet to create the giant screens of water. Princess Elena of Avalor also makes her debut at the Disneyland Resort during Festival of Holidays, performing in a colorful cavalcade.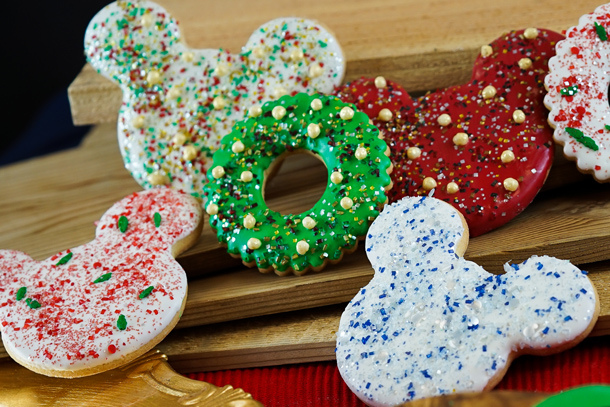 Festival of Holidays Begin at DCA
November 10, 2016
Also at Disney California Adventure is the Festival of Holidays, which celebrates holiday festivities of diverse cultures with music, dance and craft-making. The daily lineup of entertainment includes nearly 50 performances of nine unique shows, with special Disney characters, street parties, cavalcades, musical ensembles and dance performances. The celebrations include Diwali, Hanukkah, Kwanzaa, Christmas/Navidad and Three Kings Day. The event also will include 14 festive marketplaces featuring global holiday cuisine, with food booths like Treats for Santa, Nosh and Nibbles and Mistletoe Morsels.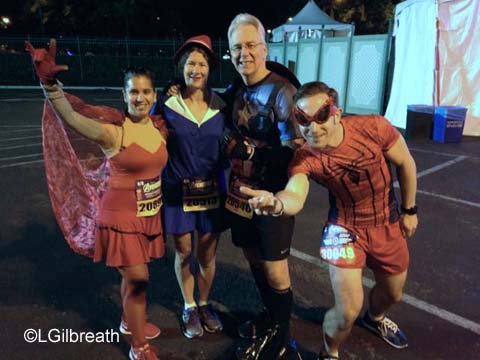 Super Heroes Half Marathon Weekend Approaches
November 09, 2016
The Super Heroes Half Marathon Weekend will be held at Disneyland November 10-13. Featured races are the Captain America 5K, runDisney Kids Races, Dr. Strange 10K, and Avengers Super Heroes Half Marathon. The Infinity Gauntlet Challenge medal will be available to those who complete both the 10K and the half marathon. The half marathon course is different this year, and includes more park time at the beginning of the race. The Santa Ana Trail portion has been eliminated this year.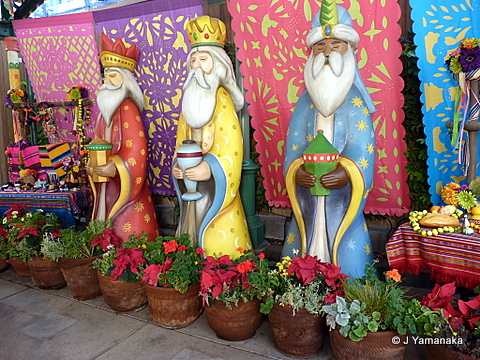 Holidays Arrive at Disneyland Tomorrow
November 09, 2016
The holidays arrive at Disneyland on November 10, which marks the start of "A Christmas Fantasy Parade", "Believe... in Holiday Magic" fireworks, "it's a small world" Holiday, and Jingle Cruise. Over at Disney California Adventure, there's a nightly tree-lighting ceremony on Buena Vista Street, as well as the Viva Navidad Street Party in Paradise Pier, and the new World of Color - Season of Light show.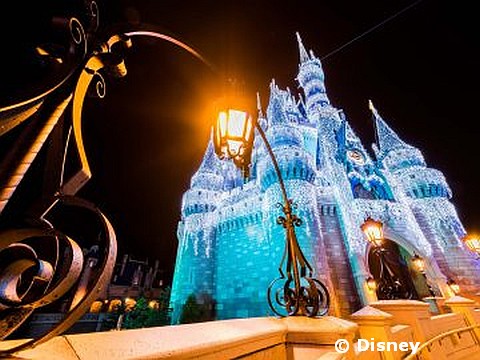 Three Holiday Musical Specials to be Broadcast from Parks
November 08, 2016
Disney kicks off the holidays with three musical specials originating from Walt Disney World Resort in Florida and Disneyland Resort in California. The shows will be presented on Disney ABC Television Group platforms, including ABC Television Network, Disney Channel, the ABC and Disney Channel apps and VOD, among other branded digital platforms. Julianne Hough and Derek Hough, both fan favorites from "Dancing with the Stars," are set to host two specials: "The Wonderful World of Disney: Magical Holiday Celebration" on Thanksgiving night, and "The Disney Parks' Magical Christmas Celebration" on Christmas morning. Stars of "Descendants 2," the sequel to "Descendants," will host and perform holiday songs in "Disney Parks Presents: A Descendants Magical Holiday Celebration" on Disney Channel on Friday, Nov. 25. Grammy Award-winning artists Trisha Yearwood, Garth Brooks and Kelly Clarkson will perform on all three holiday specials. Each show will feature the granting of wishes to families throughout the Disney theme parks, as part of Disney's "Share the Joy" campaign, designed to inspire families to spread goodwill this holiday season by giving back and volunteering to help others.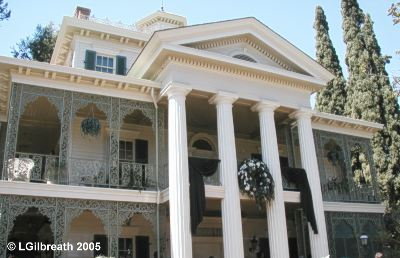 Disneyland Haunted Mansion Headstones Return
November 05, 2016
The original headstones at the Haunted Mansion in Disneyland park have returned after an absence of 15 years. Among the original headstones and the Imagineers they represented: Claude Coats (lead designer - specializing in backgrounds and environments, he also developed the Omnimover layout) -- At Peaceful Rest Lies Brother Claude / Planted Here Beneath This Sod; Marc Davis (lead designer - specializing in character design and sight gags) -- In memory of our Patriarch / Dear Departed Grandpa Marc; X Atencio (script and song) -- Requiescat Francis Xavier / No time off for good behavior.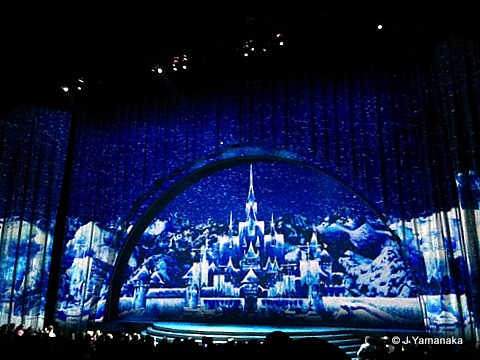 FastPasses No Longer Available for DCA Frozen Show
October 28, 2016
FastPasses are no longer available for the Frozen - Live at the Hyperion Theater show. Seating is first come-first serve, and guests line up in the appropriate queue depending on which section they wish to sit in: Orchestra, Mezzanine, or Balcony. FastPass distribution may return on very busy days.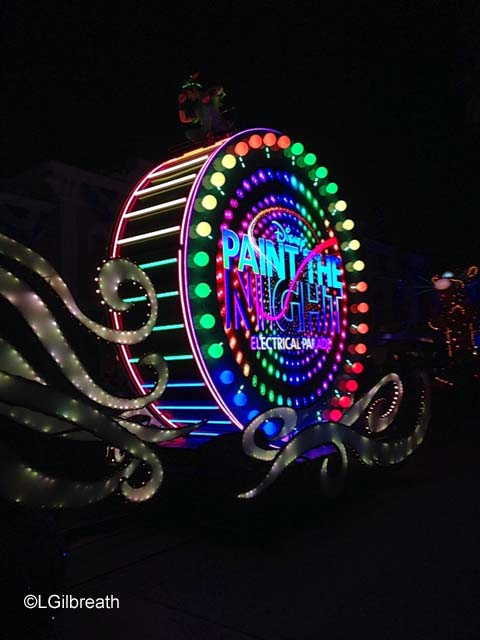 Paint the Night Schedule Announced
October 28, 2016
Some dates for the return of the Paint the Night parade during this year's holiday season have been announced. The parade will run November 18-27 and December 2-4. The Disneyland calendar does not currently extend beyond those dates, but it's expected the parade will run December 9-11 and December 16-January 2.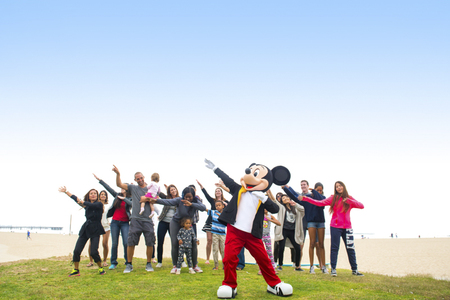 Mickey Mouse Celebrates Birthday with Trip Around the World
October 26, 2016
Mickey Mouse is embarking on a trip around the world, where he will make surprise appearances to celebrate his upcoming birthday, November 18. Mickey's global adventures will be captured and shared on Disney's Mickey Mouse Facebook page, culminating with the November 18 debut of a video that highlights Mickey's travels and features a new song, "What We Got." Also on Mickey's birthday, select locations at Disneyland and Walt Disney World Resorts, as well as Disney Stores in the United States, will be distributing commemorative "Happy Birthday, Mickey!" buttons. Disneyland Park in Anaheim will host a special pre-parade birthday celebration for Mickey, and at Magic Kingdom in Orlando, characters and performers will dance in a special birthday-themed edition of the Move It! Shake It! Dance and Play It! Street Party.