Disneyland Resort
Walt Disney World
Disney Cruise Line
Site News
News Around Disneyland
News Filters:
---
Classics Return to Disneyland This Summer
June 19, 2017
This summer, iconic Disneyland park attractions make their return with the reopening of "Fantasmic!," the Rivers of America attractions and the Disneyland Railroad. We know these classic attractions - many of which have delighted guests since the park's opening day - are very special to Disneyland park fans, and we are excited to celebrate their return.
Groot Bread Now Available at DCA
June 16, 2017
A savory snack, Groot Bread, is available in two spots at Disney California Adventure. If you like it spicy, try the cheddar and jalapeno version at Cosmic Canteen ($8.50), while a plain sourdough version is available at Fairfax Market.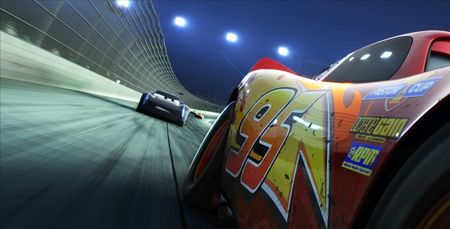 Cars 3-Themed Merchandise Coming to Disney Parks
June 15, 2017
New Cars 3-themed merchandise is coming to Disney Parks in conjunction with the June 16 release of the 3D film. Items include a Lightning McQueen graphic t-shirt, two open edition pins, and a limited edition retail MagicBand 2 (edition size 2,000) presented in a specially designed box. Guests will also find die-cast cars, playsets, and other Cars-themed toys.
Free Wi-Fi Now Available in Disneyland and DCA
June 11, 2017
Free Wi-Fi service is now available in some areas of Disneyland and Disney California Adventure. The hot spots are indicated by symbols on the park guide maps.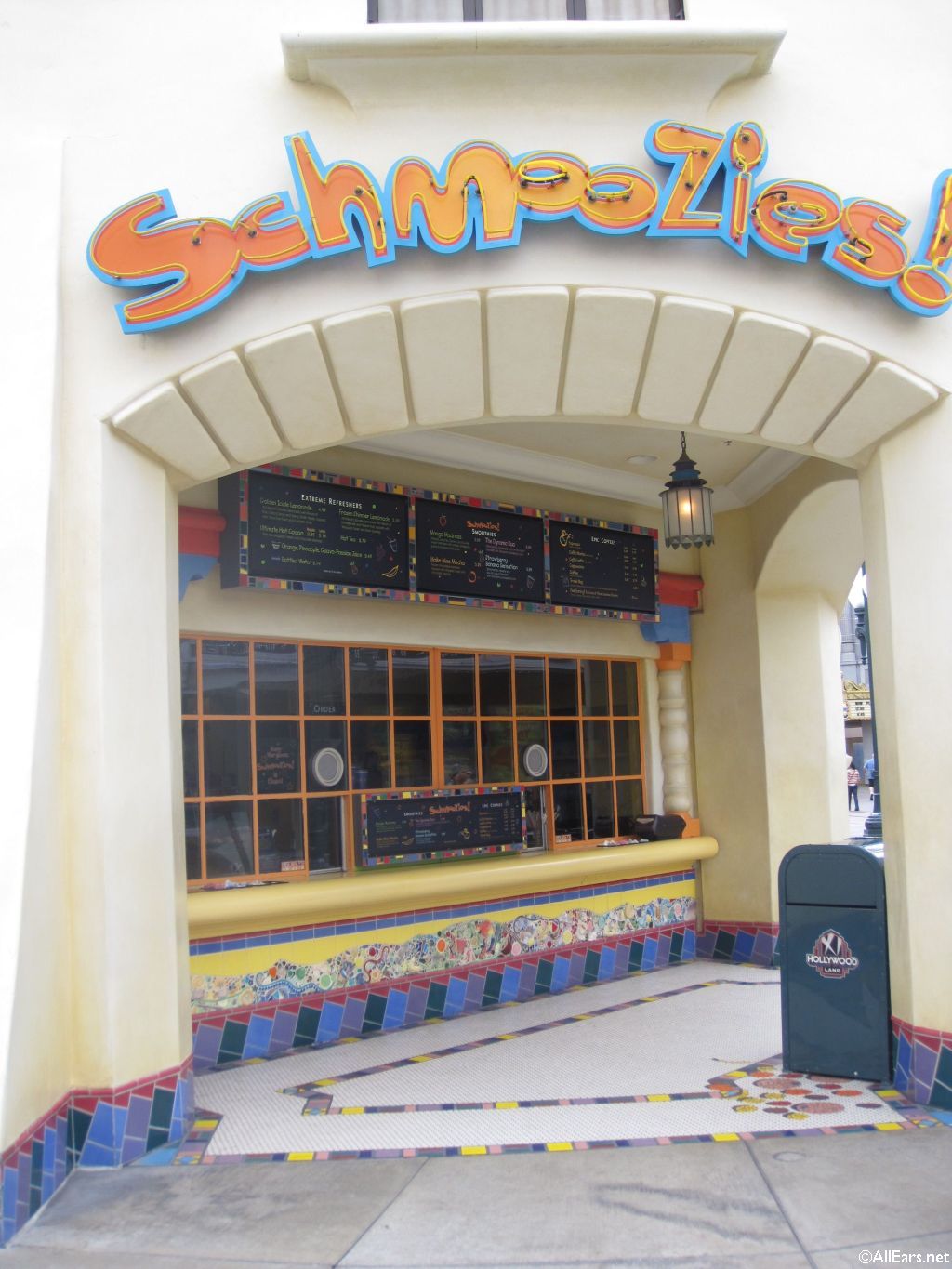 Over-the-Top Doughnuts Arrive at Schmoozies
June 10, 2017
An assortment of over-the-top doughnuts are now available from Schmoozies at Disney California Adventure. Beneath its vibrant purple and green exterior, the larger-than-life Gamma Sized Doughnut is filled with a Blackberry-Black Currant Jam. The "bite" in the Spider Bite comes from a generous garnish of cinnamon-flavored Red Hots candies. Both of the doughnuts are actually flaky croissant doughnuts. In addition to the super hero doughnuts, look for the Local Favorite as well. This aptly named "long john" doughnut combines maple bacon cream on the inside with maple frosting and bits of bacon on the outside.
Where to find Cars Characters at WDW and DL
June 09, 2017
With Disney-Pixar's "Cars 3" hitting theaters next week, fans of Lightning McQueen and Tow Mater may be wondering where they can meet the popular characters at Disney Parks. If that is a major consideration for your family vacation, then it's time to head to the West Coast where Disneyland boasts the only Cars Land to be found in Disney Parks.
D23 Expo - Consumer Products and Interactive Media Announcements
June 08, 2017
We've got the latest announcements from D23 regarding July's Expo. Check back as more information is released
FastPass Kiosks Open for Matterhorn Bobsleds
June 08, 2017
Permanent FastPass kiosks have opened for the Matterhorn Bobsleds attraction. Each one features a different animal sculpture on top.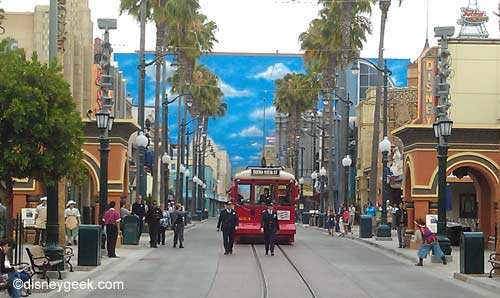 Disney Junior Dance Party Opens in DCA Disney Theater
June 03, 2017
The new Disney Junior Dance Party! opens on Friday, May 26 in the Disney Theater. Popular Disney Junior characters from Disney Junior TV shows "Doc McStuffins," "Sofia the First" and "The Lion Guard" are joined by Mickey Mouse and Minnie Mouse from the new series "Mickey and the Roadster Racers."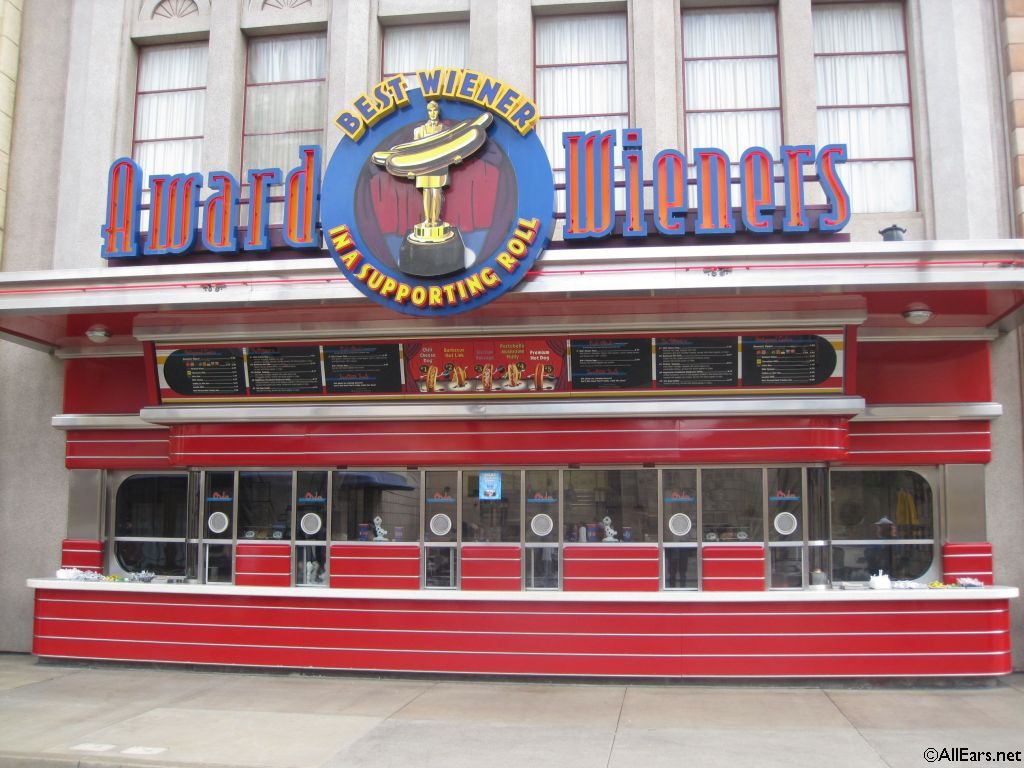 Crunch Dog and Fried Bananas Added to DCA's Award Wieners
June 02, 2017
Award Wieners at Disney California Adventure now has a BBQ Crunch Dog and Fried Bananas. The BBQ Crunch Dog is a cheddar sausage, topped with barbecue sauce, cheddar jack cheese, and crispy fried onions. Fried bananas are reminiscent of Disneyland's hand-dipped corn dogs -- they are battered, fried, and served with two dipping sauces -- raspberry and mango. It's a fun, delicious, different treat.
"Fantasmic!" Returns to Disneyland Park This Summer with Mickey's Dream and New Scenes
May 26, 2017
New scenes will include Aladdin and Jasmine floating over a bed of fog on their flying carpet, Captain Jack Sparrow at the helm of a ghostly pirate ship, and new appearances by characters from "The Lion King", "Finding Nemo", and "Tangled".
VIDEO: Ride Guardians of the Galaxy: Mission BREAKOUT! with AllEars.Net!
May 26, 2017
AllEars.Net's Laura Gilbreath gets an early ride on the Guardians of the Galaxy - Mission: Breakout! attraction at Disney California Adventure. The attraction officially opens May 27, 2017.
There's More Than Meets the Eye - Or the Warlock's Eye - at Guardians of the Galaxy - Mission: BREAKOUT!
May 25, 2017
Fun and quirky facts about the new Guardians of the Galaxy: Mission: BREAKOUT! attraction and some of the artifacts contained in the collection.
Summer of Heroes: Time to Hero Up at the Disneyland Resort
May 25, 2017
Beginning May 27, 2017, special entertainment and limited-time experiences will thrill guests of all ages as some favorite Super Hero stories come to life in Hollywood Land.
Guardians of the Galaxy - Mission: BREAKOUT!: Helping Rocket Save the Guardians at the Disneyland Resort
May 25, 2017
Guests become the protagonists of a rockin' new adventure in Disney California Adventure Park as they help rescue a cosmic gang of misfits in Guardians of the Galaxy - Mission: BREAKOUT! It opens May 27, 2017.
Sneak Peek of Guardians of the Galaxy - Mission: BREAKOUT!
May 25, 2017
Sneak peek of the new Guardians of the Galaxy - Mission: BREAKOUT attraction and the upcoming "Summer of Heroes" at Disney California Adventure
Walt Disney Company Reports Second Quarter Earnings
May 18, 2017
Last week, The Walt Disney Company (NYSE:DIS) reported quarterly earnings for its second fiscal quarter ended April 1, 2017. Diluted earnings per share (EPS) for the quarter increased 15 percent to $1.50 from $1.30 in the prior-year quarter. The Walt Disney Company hosted a conference call via a live Webcast; the discussion is archived at www.disney.com/investors.
Live Music Returning to Disneyland's Tomorrowland Terrace
May 18, 2017
Live music is returning to Tomorrowland Terrace. Beginning May 26, bands performing hits from the '60s, '70s, '80s and today will be on stage every Friday, Saturday and Sunday night, from 7:30 to 11:15 p.m. Different bands will be appearing through August 20. In addition, the Royal Swing Big Band Ball in Fantasy Faire, with live swing music and jazz, takes place every Saturday night from 7 to 10:30 p.m.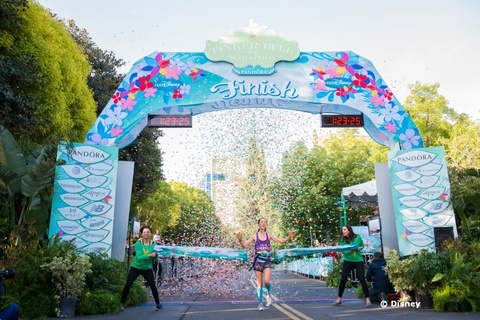 Kate Farrell Won Tinker Bell Half Marathon
May 17, 2017
New Hampshire native Kate Farrell won the 6th Annual Tinker Bell Half Marathon last weekend, finishing with a time of 1:23:27. Nearly 14,000 California runners were among 27,500 participants celebrating Mother's Day weekend at one of the top women-focused race weekends in the country.
Paradise Garden Grill Offering Unusual Treats
May 14, 2017
Two unusual treats, Crispy Battered Corn on the Cob and the Chicken and Waffles Skewer, are now available at Paradise Garden Grill in Disney's California Adventure. The battered corn on the cob ($8.49) is an ear of sweet corn, dipped in a seasoned batter and deep-fried, and served with cilantro-lime mayonnaise and Parmesan cheese. The Chicken and Waffles skewer ($9.29) features chicken dipped in waffle batter and then deep-fried.