Disneyland Resort
Walt Disney World
Disney Cruise Line
Site News
News Around Disneyland
News Filters:
---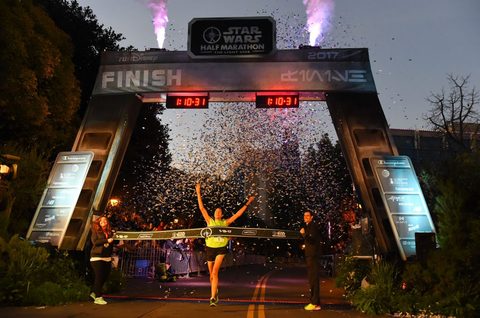 Light Side Race Weekend Includes 35,000 Participants
January 20, 2017
More than 17,000 California runners were part of the 35,000 participants that joined the Rebel Alliances at Disneyland Resort in the third annual Star Wars Half Marathon - The Light Side. The race weekend featured several intergalactic family-friendly events, including a three-day runDisney Health and Fitness Expo, runDisney Kids Races, the Star Wars 5K, the Star Wars 10K and the Star Wars Half Marathon - The Light Side. Adam Roach of Pebble Beach, Calif., conquered the galaxy in the Star Wars Half Marathon on Sunday, crossing the finish line at 1:10:31. Jennifer Brill, 27, of Washington D.C., was the female winner on Sunday with a time of 1:24:15. Many half marathon runners will be on their way to Florida in April for the Star Wars - The Dark Side Half Marathon Weekend, in their quest to complete the Kessel Run Challenge.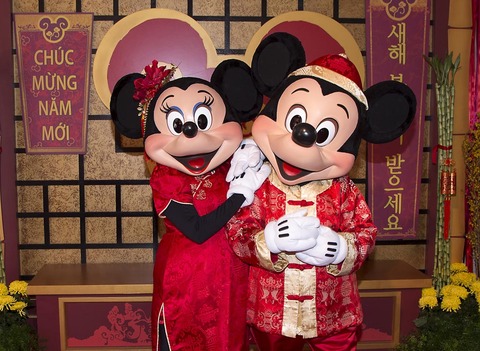 Lunar New Year Celebration Begins at DCA
January 18, 2017
The Lunar New Year celebration at Disney California Adventure runs from January 20-February 5. Events include Mulan's Lunar New Year Procession and performances by Chinese acrobats and musical groups. A new World of Color pre-show, "Hurry Home", will be presented each night. Food marketplaces will showcase food and beverages from China, Korea and Vietnam. There are also special character greeting areas with Mulan, Mushu, Mickey, Minnie, and Chip and Dale in the Lunar New Year best.
Disneyland Resort Photo Updates - 1/13/17
January 17, 2017
Contributing photographer Jason of disneygeek.com sends us these photos from his trip to the parks on Friday, January 13, 2017. These updates include a quick video overview of the Star Wars construction site from the Mickey and Friends Parking Structure.
Southern California Residents Eligible for New Disneyland Ticket Offer
January 12, 2017
New Southern California Resident ticket offer: For a limited time, residents of southern California and northern Baja California can purchase three-day tickets at a special price: $149 for a three-day, one park per day ticket, or $189 for a three-day park hopper. Each ticket includes one Magic Morning early entry to Disneyland. Tickets can be purchased January 9 - May 22, 2017, and expire after May 25. Blockout dates of April 9-23 apply. These tickets offer great flexibility to guests in selecting the three days of use. Except for the blockout days they are valid any days during the period of January 9-May 25. Unlike most Disneyland tickets, they do not have to be used within some number of days after first use. While they could be used on three consecutive days, they could also be used one day per month. The only limits are that any unused days expire on May 26, and that the tickets may not be used during April 9-23. More info HERE.
2017 Disney Parks Moms Panel includes first openly gay mom
January 12, 2017
The Walt Disney Company has unveiled its 2017 Disney Parks Moms Panel, and among the new members is the panel's first openly gay mother. The Disney Parks Moms Panel, which answers online readers' questions about planning Disney vacations, has included a gay dad, but the lesbian mother is a step forward in terms of diversity - and one that Disney is willing to tout in its press release and on the panel website.
Additional FastPass Locations and MaxPass coming to Disneyland Resort
January 11, 2017
Disneyland Resort has announced additional FASTPASS locations and the upcoming launch of Disney MaxPass.
Disneyland Resort Hosting The Light Side Half Marathon Jan 14-17
January 11, 2017
The Star Wars Half Marathon - the Light Side takes place at the Disneyland Resort this week, January 14-17. Rebels, Jedi, Sith Lords and the Galactic's Most Wanted will join runners on the 5K, 10K, and Half Marathon courses through the Disney parks and parts of Anaheim and Garden Grove. Young Padawans will compete in the Kid's Races on Saturday morning. Those running the half marathon take their first steps towards the Kessel Run Challenge, which they can complete by running the Star Wars - The Dark Side Half Marathon at Walt Disney World in April.
Disney California Adventure Food and Wine Festival Returns
January 09, 2017
The Disney California Adventure Food and Wine Festival has been a huge hit with Disneyland Resort. This popular culinary celebration is back daily March 10 through April 16!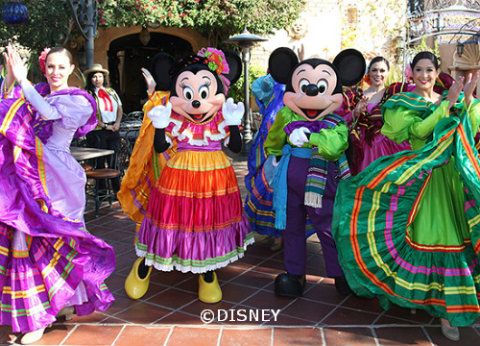 DCA Celebrates Three Kings' Day Jan 5-8
January 04, 2017
Three Kings' Day will be celebrated at Disney California Adventure January 5-8. Events will take place in the Paradise Pier area, with special food, displays, and craft activities for the kids as well as multiple performances of Three Kings' Day Storytelling throughout the day. Viva Navidad!, Princess Elena's Musical Grand Arrival, and the Festival of Holidays all continue through January 8.
Disneyland's "Remember Dreams Come True" Returns to Weekend Performances
January 02, 2017
The fireworks spectacular "Remember... Dreams Come True" will return to regular weekend performances at Disneyland on February 3, 2017. Initially presented as the evening highlight of the 50th anniversary of Disneyland Resort in 2005, "Remember... Dreams Come True" features Tinker Bell's flight, brilliant fireworks, soaring music, dazzling special effects and an amazing journey through the various lands of Disneyland with archival audio tracks, favorite songs and familiar phrases from some of the park's most popular attractions, past and present.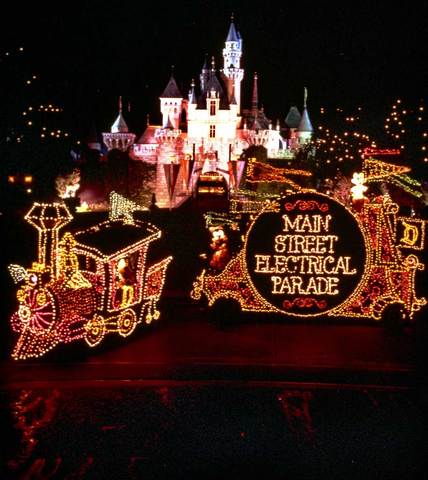 Disneyland Offers Dining Packages for Main Street Electrical Parade
January 02, 2017
Dining packages for the Main Street Electrical Parade at Disneyland are now available for booking.
Walkabout Disneyland - December 30
January 02, 2017
Jason walks the Disneyland Resort and brings you the latest updates.
Remembering Disney Legend Charlie Ridgway
December 26, 2016
Disney Legend Charlie Ridgway passed on December 24, 2016. Blogger Chuck Schmidt takes a look back.
Time to Select: 2016 Photo of the Week
December 23, 2016
Every issue of the Free AllEars Weekly Newsletter includes a "Photo of the Week" section.

Every December we ask our readers to select the Photo of the Year! It's that time again! Which AllEars.Net Photo of the Week was the most magical for YOU in 2016? Cast your vote and let us know!
Disneyland Features Special Holiday Menus for New Year's Eve
December 22, 2016
If you plan to celebrate New Year's Eve at Disneyland, there are special holiday menus. In Disneyland Park, choose from Carnation Cafe, Blue Bayou, or Cafe Orleans. Resort hotels will have special offerings at Napa Rose, Steakhouse 55, and PCH Grill. To make reservations, visit Disneyland.com or call (714) 781-DINE.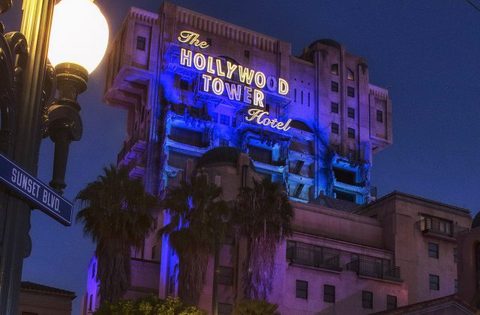 "Late Check-Out" FastPasses Now Available at DCA
December 21, 2016
FastPasses are now available for "Late Check-Out" at the Tower of Terror. When the time on the FastPass Return clock reaches 5 p.m., any new FastPasses issued will say "Late Check-Out" on the top. They will be valid for the new ride experience, which starts after dark and has no lights or soundtrack. With the attraction due to close on January 3, standby lines have been long, even on days when the park is not especially busy.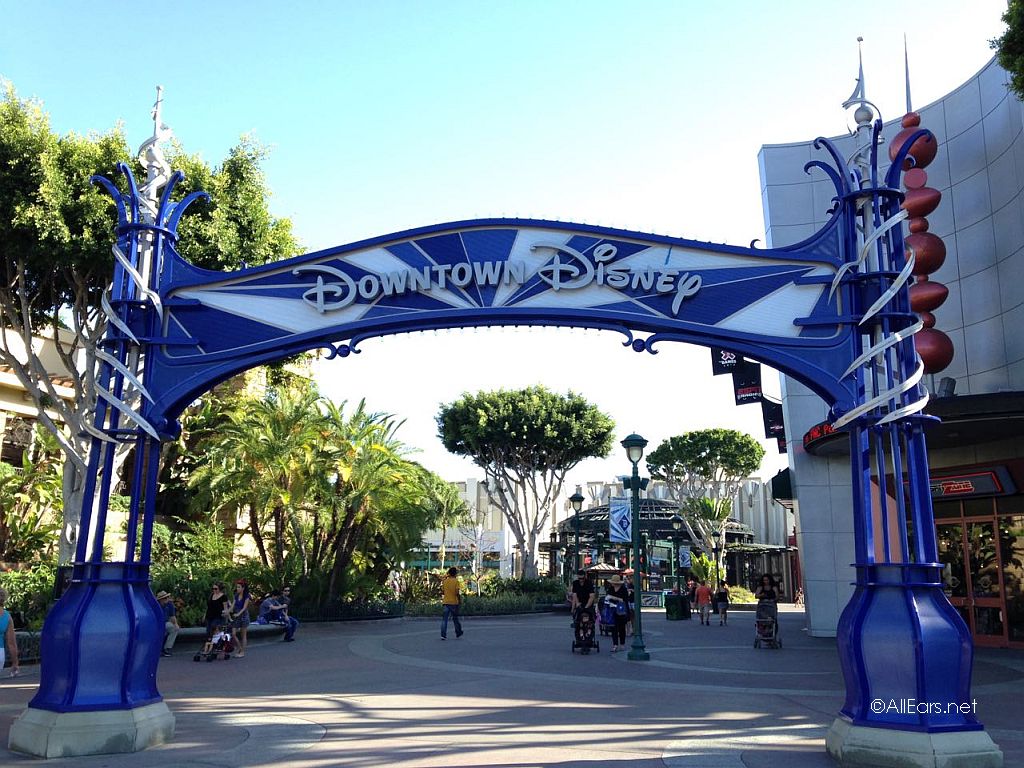 New Security Checkpoints Added at Disneyland
December 21, 2016
Beginning last week, there are new security checkpoints at Disneyland. Downtown Disney is now a "secure" area, and all guests go through a bag check and metal detector when entering the area from the Downtown Disney parking lot, the Disneyland Hotel, or the Grand Californian Hotel. Guests parking in the Mickey and Friends parking structure go through security screening (bag check and metal detector) at the parking structure before boarding the tram to Disneyland's main entrance. This means that guests can come and go freely between the parks and Downtown Disney without additional security screening. Security checkpoints are still in place on the east side of the esplanade (for guests entering from the Harbor Blvd side, e.g. nearby hotels and the Toy Story parking lot), and at the entrance to Disney California Adventure from the Grand Californian Hotel.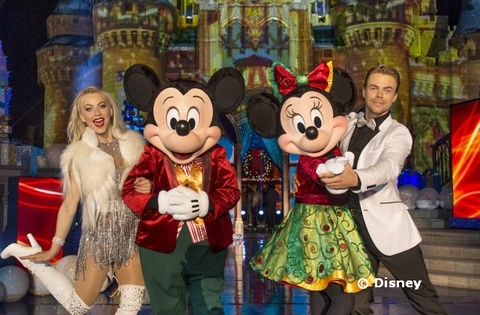 Magical Christmas Celebration Airs on Sunday Dec 25
December 20, 2016
"The Disney Parks' Magical Christmas Celebration" will air Sunday, December 25, 2016, on the ABC Television Network (10 a.m. - noon ET; airtimes vary; check local listings) and on the ABC and the Disney Channel apps. Hosted by Derek and Julianne Hough, the annual Christmas Day show will feature performances by Mariah Carey, Kelly Clarkson, One Republic and more.
Lunar New Year Celebration at DCA Expands to 17 Days
December 17, 2016
The Lunar New Year Celebration at Disney California Adventure Park expands to 17 days this year, running from January 20 through February 5. The festivities will feature three new Asian marketplaces with foods inspired by Chinese, Korean and Vietnamese cultures; entertainment, including a troupe of Chinese acrobats and musicians; special limited-time merchandise; Disney characters in their Lunar New Year best, and more. Each night, before "World of Color," the Lunar New Year Celebration will culminate in a new six-minute pre-show called "Hurry Home," presented in water, animation and special effects on Paradise Bay.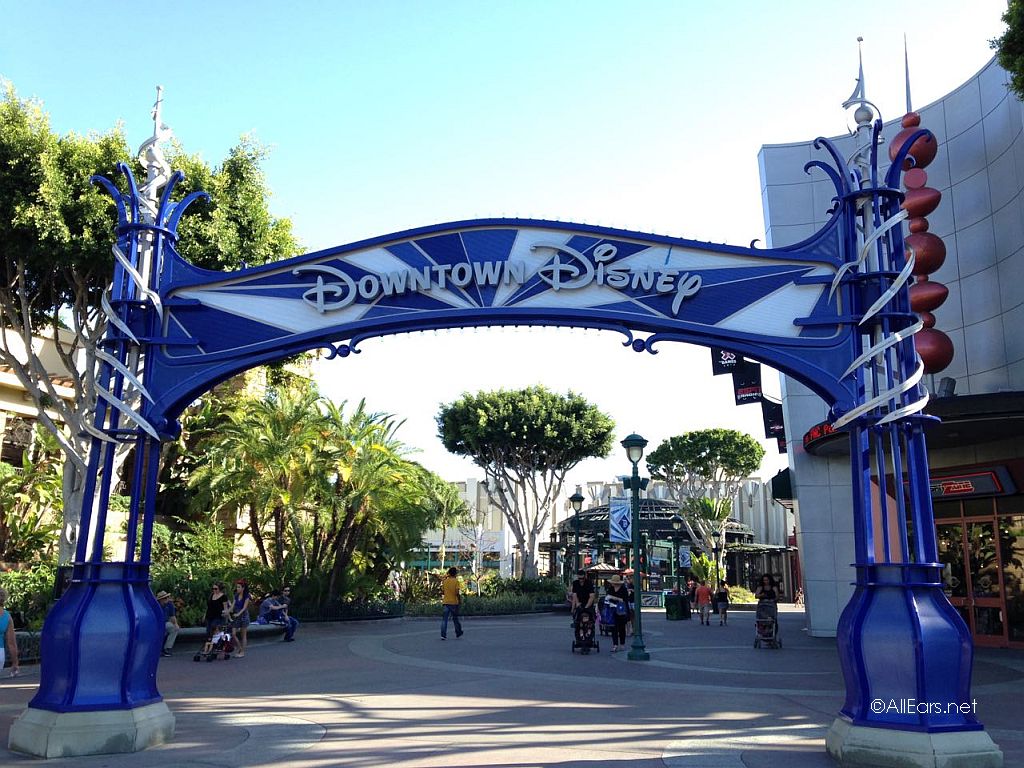 Splitsville Opening in Disneyland's Downtown District
December 16, 2016
Splitsville Luxury Lanes will open at Disneyland's Downtown Disney District in late 2017. Just like the Walt Disney World location, the 600-seat entertainment complex will offer bowling, dining, and live entertainment. There will be two full-service bars, and the menu will feature sushi, steaks, burgers, and more. Splitsville will be located adjacent to Tortilla Jo's.