Disneyland Resort
Walt Disney World
Disney Cruise Line
Site News
News Around Disneyland
News Filters:
---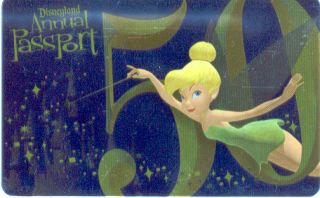 Disneyland Annual Pass Structure Changed; Prices Increased!
October 06, 2015
As of October 5, 2015, the Disneyland Resort restructured its annual passport system, including adding new passport types, eliminating the Premium Passport, and charging a hefty price increase. The prices of regular single- and multi-day tickets did not change.
Halloween Time at Disneyland Resort
October 06, 2015
Friday was Laura Gilbreath's first opportunity to experience Halloween Time at the Disneyland Resort this year. Now all the Halloween activities take place in Disneyland. She shares her photos and thought on the 2015 events.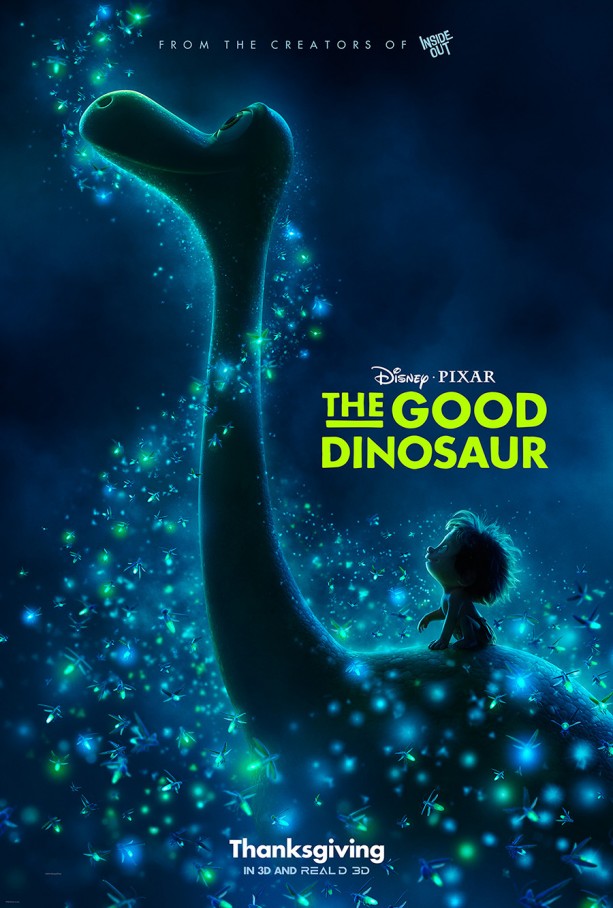 The Good Dinosaur Previews in Parks 10/16
October 03, 2015
Imagine if the asteroid that forever changed life on Earth missed the planet completely and giant dinosaurs never became extinct. That's the premise behind Disney Pixar's epic adventure, "The Good Dinosaur," coming to theaters this Thanksgiving.

Beginning October 16, guests visiting Disney Parks will be able to catch a preview of scenes from "The Good Dinosaur" in sneak peeks planned for Disney California Adventure park and Disney's Hollywood Studios.
Season of the Force Begins in November
October 01, 2015
Season of the Force begins at Disneyland on November 16, 2015. Star Wars Launch Bay, featuring a character greeting area, special exhibits, and peeks of "The Force Awakens", will open that day. Also coming in the near future will be an overlay of Space Mountain: Hyperspace Mountain, a new version of the Jedi Training Academy with characters from Star Wars Rebels, and the introduction of a new scene (inspired by The Force Awakens) into Star Tours - The Adventures Continue. The Tomorrowland Theater will feature scenes from classic Star Wars films, and special food and beverage items will be available for a limited time.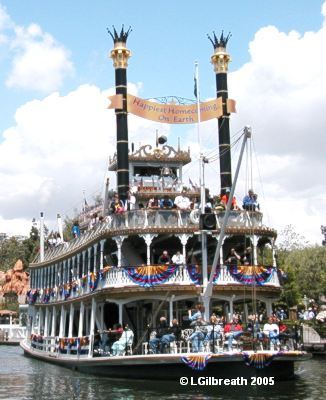 Star Wars Land Forces Attraction Closings
October 01, 2015
The Disneyland Railroad and all Rivers of America attractions (including Fantasmic!) will close temporarily January 10, 2016, to make room for the construction of the new Star Wars land. Big Thunder Ranch Barbecue, Petting Zoo, and Jamboree will close permanently on January 10.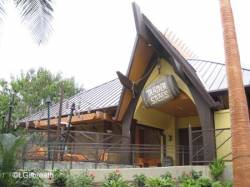 MahaloWeen Reservations Open
October 01, 2015
Reservations are now open for MahaloWeen, October 12 and 13 at Trader Sam's Enchanted Tiki Bar at the Disneyland Hotel. Mahaloween attendees will receive: appetizers; two drink tickets good for either a signature Tiki drink (with or without alcohol), or a selection of beer and wine; Commemorative Mahaloween Kukui nut lei; a Tiki print; 1 special edition Tiki glass available only to Mahaloween attendees. The artists who created the print and Tiki glass will be on hand to autograph their pieces during the event. Price is $150 per person (tax and gratuity are included). Reservations can be made at Disneyland.com.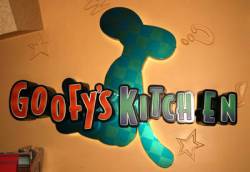 Thanksgiving Day Reservations Open
October 01, 2015
Reservations for Thanksgiving Day dining at the Disneyland Resort opened today. Options include dinner buffets at the Disneyland Hotel, Storyteller's Cafe, PCH Grill and Goofy's Kitchen, and special menus at Steakhouse 55 and Napa Rose. Turkey dinners will be available at table service restaurants in the park, including Carnation Cafe, Blue Bayou, Cafe Orleans, River Belle Terrace (Fantasmic! dinner), Carthay Circle, Wine Country Trattoria, and Ariel's Grotto. Selected counter service locations will also feature special menus items that day: Plaza Inn, French Market, Harbour Galley, Boardwalk Pizza and Pasta, and Flo's V8 Cafe.
Disneyland App Available for Download
September 23, 2015
The official Disneyland App is now available for download from the iTunes App Store and on Google Play. This new app provides maps of attractions, restaurants and shops, attraction wait times, character appearance schedules and entertainment show times. U.S. and Japan residents can even purchase park tickets instantly from a phone or mobile device. Annual Passholders can also link their Annual Passports to the Disneyland App to check blockout dates and use the app's virtual Pass feature to enter the parks (actual Annual Passport must be presented to obtain Disney FASTPASS tickets or to receive Passholder discounts). Download the official Disneyland App at disneyland.com/magic.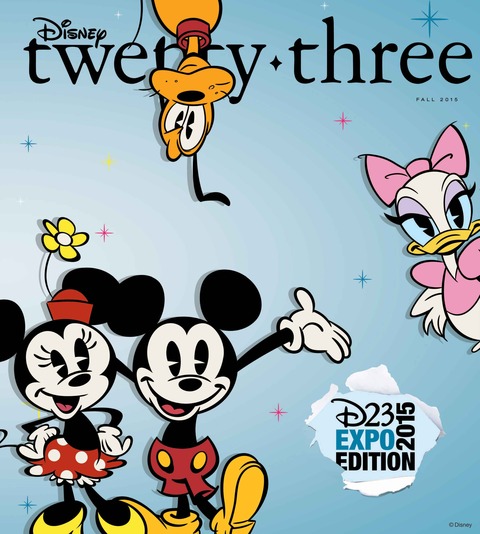 Fall Issue of Disney Twenty-Three Magazine Available
September 23, 2015
The Fall issue of Disney twenty-three magazine is devoted to the D23 EXPO 2015. The magazine also shares archival Disneyland treasures, explores Disney and Marvel's comic book collaboration and profiles the newly named Disney Legends.
PHOTO UPDATE: Halloween Time around Disneyland Resort
September 22, 2015
Guest photographer Jason of disneygeek.com took a walk around the parks on September 11 and shares these photos of Halloween Time in full swing.
Diamond Anniversary Celebration Continues Through September 2016
September 22, 2015
Disneyland has announced that the Diamond Anniversary celebration will continue through September 5, 2016.
Havaianas Alliance makes Products Available at 22 Retail Locations
September 22, 2015
Havaianas, a casual footwear company that recently opened a shop in Downtown Disney/Disney Springs, announced yesterday a strategic alliance with the Walt Disney World Resort, Disneyland Resort and Disney Vacation Club that will make its products available at 22 retail Disney locations. This will include a dedicated retail shop at Disney's Blizzard Beach Water Park, Disney's Typhoon Lagoon Water Park and Disney California Adventure. In addition, Havaianas is working with Disney Theme Park Merchandise to create exclusive co-branded flip-flops and, starting in November, Havaianas will become an official sponsor of all runDisney races.
Disneyland Souvenirs
September 21, 2015
Entering the gift shops at a Disney theme park can be an exciting, over-the-top experience for a first-time visitor. There are so many cool things that you didn't know you needed until you see them! You might like to hear what blogger Kristin Ford's family brought back from their first trip to Disneyland.
Chase Visa Available in Star Wars Designs
September 16, 2015
Starting August 18, Disney fans who are also Star Wars fans can apply for Chase's Star Wars Visa Credit Card. This marks the first Star Wars brand collaboration for a credit card for The Walt Disney Company. Three exclusive Star Wars designs have been introduced, accompanied by exciting, new and exclusive Star Wars perks for all Disney Visa Credit Cardmembers. Cardmembers will be able to carry the new double-sided card designs featuring Darth Vader, Yoda or R2-D2 with C-3PO. In addition, all Disney Visa Credit Cardmembers can have access to the exclusive Star Wars Imperial Meet 'N' Greet, featuring the Supreme Commander of Imperial Forces, Darth Vader, at private Cardmember locations at the Disneyland Resort and Walt Disney World Resort. (Note that the Star Wars Imperial Meet 'N' Greet experience opens at the Disneyland in fall 2015 and at Walt Disney World in early 2016.) All Disney Visa Cardmembers can also enjoy savings on select Star Wars merchandise purchases at Disney Store and select locations at Walt Disney World and the Disneyland® Resorts and can have the opportunity to take advantage of upcoming Star Wars-related limited-time offers.
New Animated Window Features Princess and the Frog
September 16, 2015
A new animated window featuring The Princess and the Frog has opened in the Emporium in Disneyland park. The scenes alternate between a bayou setting with Tiana and Naveen in their frog state being menaced by Dr. Facilier, and a jubilant dance scene set on the riverboat. Our friend Jason of disneygeek.com took a short video of the window.
House of Blues Leaving Downtown Disney
September 16, 2015
The House of Blues in Disneyland's Downtown Disney District has announced that it will be relocating to another spot in Anaheim.
Tips for Touring Cars Land
September 15, 2015
Since it opened in 2012, Cars Land has been the must-do area for most guests at Disney California Adventure. On our recent visit to Disneyland, my family and I fell in love with this section of the theme park, too. A guest - even one who didn't ride the main attraction - would be hard-pressed not to enjoy the level of detail that makes Cars Land so immersive.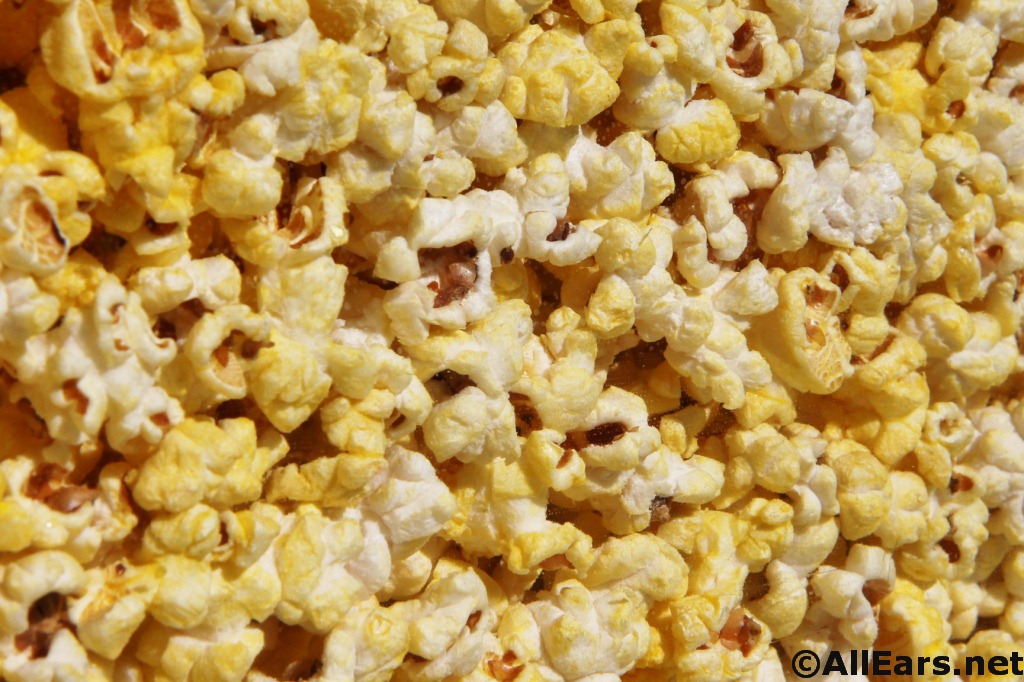 Pop Secret Popcorn now Official Popcorn of Walt Disney World and Disneyland Resort
September 15, 2015
According to an announcement today by Diamond Foods, Inc., Pop Secret popcorn is now the official popcorn of Walt Disney World and Disneyland Resort. As part of its new relationship with Diamond Foods, Disney will begin selling freshly popped Pop Secret popcorn at popcorn carts throughout Walt Disney World and Disneyland. The Pop Secret brand will also become the title sponsor of the nightly Fantasmic! show at Disney's Hollywood Studios and plans to sponsor movie nights held at many of Disney's resort hotels.
REVIEW: Character Meals at Disneyland
September 15, 2015
Who could visit Disneyland and not meet some of their favorite characters? One of the easiest, and perhaps most efficient, way to do so is by attending meals where the characters circulate among tables rather than standing in lines in the theme parks. On our recent trip to Disneyland, we booked three character-dining meals: Storytellers Cafe, Ariel's Grotto and Goofy's Kitchen.
Story of "Frozen" Replacing "Disney's Aladdin"
September 15, 2015
The story of "Frozen" will be performed in an all-new theatrical production starting in summer 2016 at the Hyperion Theater at Disney California Adventure. This new show will immerse you in the world of "Frozen" with elaborate costumes and sets, stunning special effects and surprising scenic transformations. The opening of the new show means that "Disney's Aladdin -- A Musical Spectacular" will close on January 10, 2016, after nearly 14,000 shows since its debut in January 2003.