Disneyland Resort
Walt Disney World
Disney Cruise Line
Site News
News Around Disneyland
News Filters:
---
First Look: Guardians of the Galaxy: Mission BREAKOUT
April 27, 2017
Laura Gilbreath takes a hard hat tour of the new Guardians of the Galaxy - Mission: BREAKOUT! attraction. This was a media preview and members of the creative team from both Disney and Marvel took us into several areas of the new attraction, though we did not get to ride it. No photos or video were permitted, so I have just a few photos that Disney provided on this awesome thumb drive, and yes it was in a cassette tape case.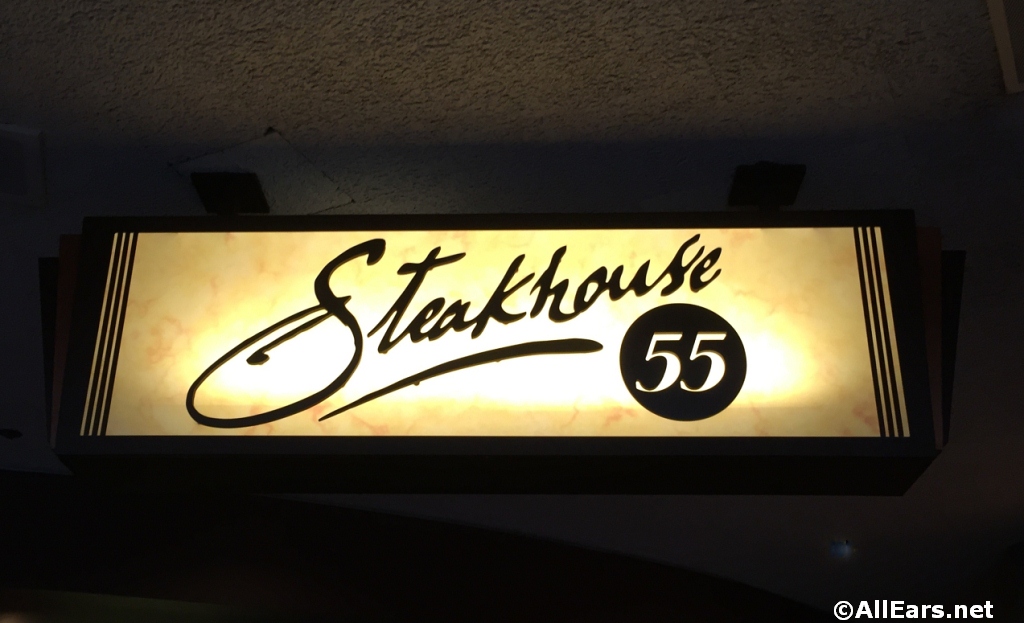 Steakhouse 55 Hosting Mother's Day Version of Afternoon Tea in May
April 27, 2017
On select Fridays, Saturdays, and Sundays in May, Steakhouse 55 at the Disneyland Hotel will host Mother's Day version of their Classic Afternoon Tea. Special food items include apricot chicken salad, cucumber and smoked salmon mousse sandwiches, along with specially decorated strawberries for dessert. The tea will be held from noon to 3 p.m. on May 5-7, May 12-14, and May 19-21. Reservations are recommended. Call 714-781-DINE (3463).
Classic Space Mountain Returns to Disneyland
April 26, 2017
On June 1, the classic version of Space Mountain returns to Tomorrowland in Disneyland Park.
The Guardians of the Galaxy Arrive May 27 at Disney California Adventure
April 26, 2017
Whether guests know the quirky characters from Guardians of the Galaxy through comic books, animated television series or films, they have yet to step into their story - until now! Beginning May 27, this popular gang of misfits arrives at Disney California Adventure Park in the irreverent, new attraction, Guardians of the Galaxy - Mission: BREAKOUT!
Guardians of the Galaxy - Mission: BREAKOUT! Delivers Epic Action and Awesome Music!
April 26, 2017
When the new Guardians of the Galaxy - Mission: BREAKOUT! attraction opens May 27 at Disney California Adventure Park, guests will experience one of six randomized scenarios, each accompanied by a vintage rock or pop song.
Disneyland Photo Update - 4/21/17
April 25, 2017
Guest photographer Jason of disneygeek.com shares photos and video clips from his recent walk around the Disneyland Resort. Highlights include a look at the progress on Star Wars Land construction and the Pirates of the Caribbean sneak preview at the old Muppets theater.
Enhanced Fantasmic! Reopens This Summer at Disneyland
April 22, 2017
Fantasmic! is set to reopen this summer on the Rivers of America, enhanced with new scenes and features. Guests will find Mickey Mouse in more scenes than ever before, and there will be new roles for Genie from Aladdin, Tangled, The Lion King and Pirates of the Caribbean. Disneyland Railroad is also preparing to return this summer, with a new look along the Rivers of America, including a spectacular new vista of a waterfall, rocky cliffs and a dramatic gorge below. Also returning later this summer are the Rivers of America attractions: the Mark Twain Riverboat, Sailing Ship Columbia, Davy Crockett Explorer Canoes and Pirate's Lair on Tom Sawyer Island.
Disneyland Debuts a New Universe of Fun Guardians of the Galaxy Mission: BREAKOUT
April 20, 2017
Guests escaping to the Disneyland Resort in search of fun and adventure this summer will join forces with Guardians of the Galaxy as this intergalactic crew attempts its own escape in the fun and thrilling new attraction Guardians of the Galaxy - Mission: BREAKOUT!, opening Saturday, May 27, in Disney California Adventure Park. Heroes from the "Guardians of the Galaxy" film, some appearing for the first time in a Disney park, also come alongside legendary Super Heroes in new experiences during Summer of Heroes, a special celebration in Disney California Adventure, May 27-Sept. 10.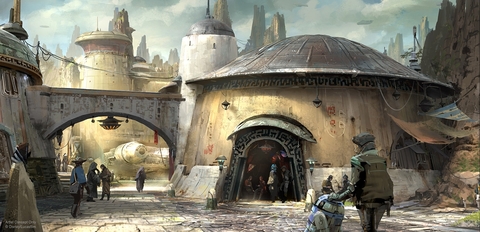 More Details Revealed About Star Wars-Themed Lands
April 19, 2017
Last week, during a panel discussion at Star Wars Celebration in Orlando, representatives from Lucasfilm and Walt Disney Imagineering discussed their partnership and shared details about the new Star Wars-themed lands being created at Disneyland and Walt Disney World Resorts. The panel, Star Wars and Disney Parks: A Galaxy in the Making, featured an exclusive video that gave some insight to this collaboration. The team shared new details about the story behind this mysterious destination somewhere on the Outer Rim -- lying on the edge of the Unknown Regions: The remote village was once a busy crossroads along the old sub-lightspeed trade routes, but the prominence of the outpost has been bypassed with the rise of hyperspace travel. Now home to those who prefer less attention, it has become a thriving port for smugglers, rogue traders and adventurers traveling between the frontier and uncharted space. It's also a convenient safe-haven for others intent on avoiding the expanding reach of the First Order. Unusual characters from across the galaxy have landed here, preferring the "no questions asked" environment as well as easy access to exotic supplies and an abundant supply of ready rogues looking to join a crew for their next adventure. In addition to news about the Star Wars Lands, it was also revealed that Star Tours - The Adventures Continue (at both Disneyland and Walt Disney World) would be adding scenes later this year from the upcoming film Star Wars: The Last Jedi. This new Star Tours adventure will take guests to the planet of Crait in the middle of an epic battle and will be "like nothing that frequent Starspeeder travelers have ever seen." The Star Wars-themed lands are scheduled to open in 2019.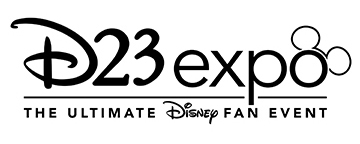 D23 Expo Benefits Detailed for Attendees
April 16, 2017
Disney fans and members of D23: The Official Disney Fan Club will enjoy more benefits than ever before at D23 Expo: The Ultimate Disney Fan Event this July 14-16 at the Anaheim Convention Center. These special offers from D23 include the D23 Fan Lounge, which will be located in the heart of the show floor and will include photo opportunities and complimentary charging stations. D23 Gold Member Benefits will include priority seating for presentations in Hall D23 and the D23 Expo Arena, a complimentary Expo-exclusive print, and other special offers and discounts from Disney partners including Havaianas, Ozobot, Steiff, and Thomas Kinkade. There will also be a D23 Charter Member Lounge for those who joined in 2009 and have maintained their Gold Membership status.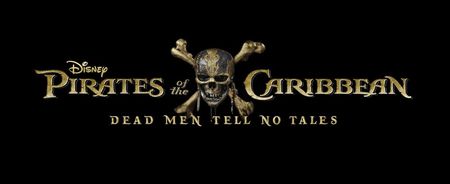 Sneak Preview of Pirates of the Caribbean: Dead Men Tell No Tales
April 14, 2017
Beginning April 21, guests will be able to preview scenes from the upcoming film "Pirates of the Caribbean: Dead Men Tell No Tales" at Walt Disney World Resort, Disneyland Resort, and on the Disney Cruise Line.
-- At Disney's Hollywood Studios, guests will get to see this advance look at clips from the film as part of the One Man's Dream attraction.
-- At Disney California Adventure park, the preview of "Pirates of the Caribbean: Dead Men Tell No Tales" will be presented in 3D with special in-theater effects at the Sunset Showcase Theater in Hollywood Land.
-- On Disney Cruise Line, you can enjoy a sneak peek aboard all four ships in the fleet, on select sailings this summer.
"Pirates of the Caribbean: Dead Men Tell No Tales" in 3D will be released in theaters across the U.S. on May 26, and will also premiere at sea aboard the ships of Disney Cruise Line on that date.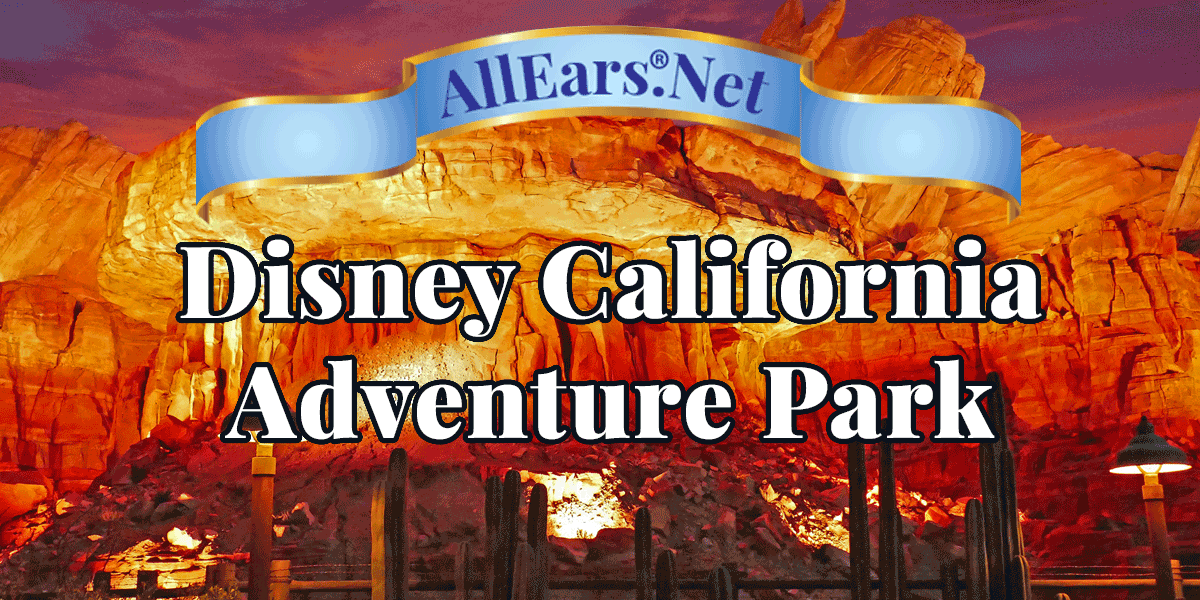 Toy Story Mania at Disney California Adventure Adds FastPass Option
April 13, 2017
FastPass is now available at the Toy Story Mania attraction at Disney California Adventure.
Disney California Food and Wine Festival - Sweet Sundays
April 11, 2017
This year's Disney California Food and Wine Festival includes additional Premium Events that weren't a part of last year's Festival. One of them is Sweet Sundays, which was a part of the original Festival. I've attended these events at both Epcot and DCA's Food and Wine Festivals, and I was happy to see it return this year.
Main Street Electrical Parade Extended into August at Disneyland
April 09, 2017
The limited engagement of the Main Street Electrical Parade at Disneyland has been extended through August 20, 2017.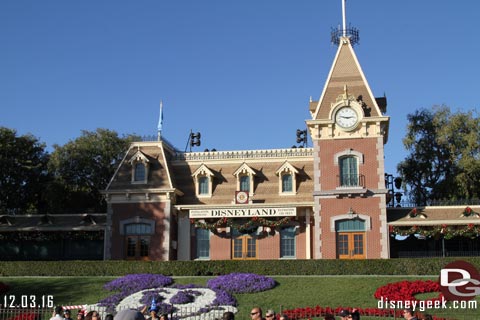 Disneyland and Disney California Adventure Introduce Several New Snacks
April 08, 2017
-- There's a new snack at Disney California Adventure in the form of Pineapple Cotton Candy.

-- Maurice's Treats in Disneyland is featuring Beauty and the Beast-themed twists, like the Strawberry Rose Twist and the Grey Stuff Twist ($3.99 each, dipping sauces extra).

-- A new specialty funnel cake topped with blueberry compote, drizzled with lemon glaze and finished with whipped cream and powdered sugar is available now through June 16 at Hungry Bear Restaurant in Disneyland Park.

Tinker Bell Half Marathon "Race Support" Changing to Paid Positions
April 06, 2017
For the upcoming Tinker Bell Half Marathon race weekend, "race support" will be handled through paid temp agencies rather than community volunteers. Per the runDisney Race Support page, those who are interested are advised to contact those agencies for additional information.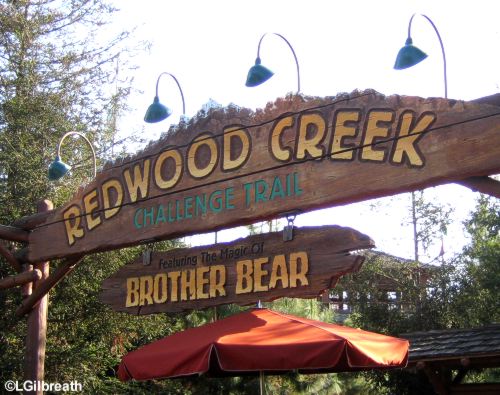 Earth Month Celebrated April 15-21 at Disneyland Resort
April 05, 2017
Disneyland Resort is celebrating Earth Month in a number of ways. The benefits of spending time outdoors and ways to protect nature will be promoted through fun games and activities April 15-21 within Redwood Creek Challenge Trail at Disney California Adventure. Also on Earth Day, April 22, at Downtown Disney District, there will be a variety of activities related to the upcoming release of Disneynature Born in China, including a working beehive.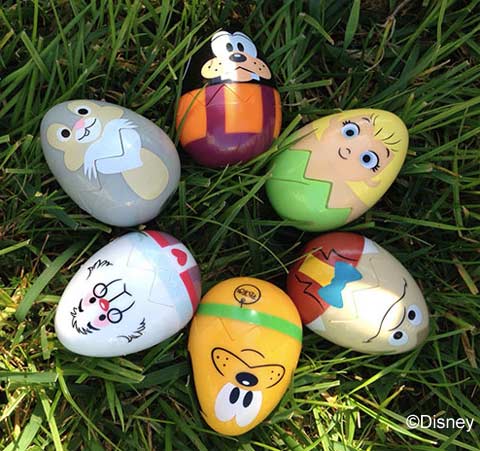 Easter Events Scheduled for Disneyland Resort
April 04, 2017
Easter happenings around Disneyland Resort:

-- Steakhouse 55 at the Disneyland Hotel is offering an Easter Classic Tea on April 7-9 and 14-16. The menu includes cherry blossom green tea, an assortment of fresh-baked scones, mini cakes and tea sandwiches. Young diners will enjoy kid-friendly favorites like bunny-shaped ham and cheese sandwiches.

-- Storytellers Cafe at Disney's Grand Californian Hotel and Spa is serving an Easter Buffet with Disney friends on April 16.

-- On Easter Sunday, young hotel guests will be invited to participate in an Easter Egg Hunt. The Adventure Lawn at the Disneyland Hotel will transform into a field of hidden eggs from 8 to 11 a.m. As space is limited, guests are encouraged to sign up with Hotel Guest Services.

-- There's an Easter Special Offer at Disney's Grand Californian Hotel and Spa, valid for travel between April 9 through April 22, 2017. Book now through April 22. Call (714) 520-5050 for details.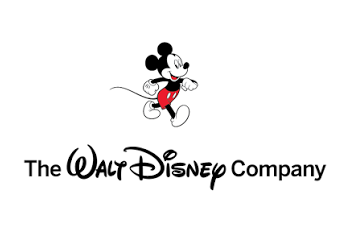 Disney Company Second Quarter Financial Results Broadcast May 9
March 31, 2017
The Walt Disney Company will discuss fiscal second quarter 2017 financial results via a live audio webcast beginning at 4:30 p.m. Eastern / 1:30 p.m. Pacific on Tuesday, May 9, 2017. Results will be released after the close of regular trading on May 9, 2017. To listen to the webcast, point your browser to www.disney.com/investors. The webcast presentation will be archived.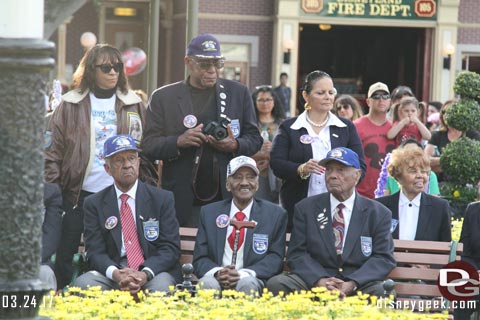 Tuskegee Airmen Honored at Disneyland Flag Retreat
March 30, 2017
Guest Photographer Jason of disneygeek.com shared a set of Disneyland Resort Updates from his visit on March 24. Included are photos from the Flag Retreat tribute to the WWII Tuskegee Airmen.