Disneyland Resort
Walt Disney World
Disney Cruise Line
Site News
News Around Disneyland
News Filters:
---
Guardians of the Galaxy - Mission: BREAKOUT! Opens May 27!
February 15, 2017
Summer 2017 will be adventurous, exciting and heroic at Disney California Adventure Park when guests encounter the thrilling Guardians of the Galaxy-Mission: BREAKOUT! when it opens May 27 as part of the Summer of Heroes running May 27 through September 10.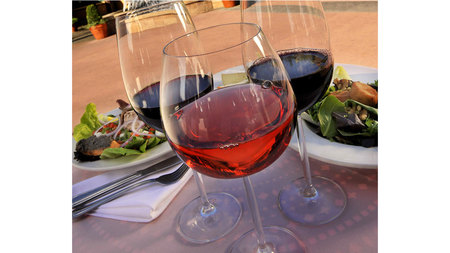 DCA "In the Kitchen With" Events Now Available for Booking
February 15, 2017
Booking for the various events of the Disney California Adventure Food and Wine Festival continues to open. Now available are the "In the Kitchen With" sessions featuring Cat Cora and Jet Tila, and the Winemaker dinner showcasing the "Disney Family of Wines."
AP Days at Disneyland and Beauty and the Beast Sneak Peek
February 12, 2017
Blogger Laura Gilbreath reports on the opening day of the AP Days celebration at Disneyland for Annual Passholders, which runs through March 9. She also saw the sneak peek of the upcoming live action Beauty and the Beast movie, which is showing at the Sunset Showcase Theater in Disney California Adventure.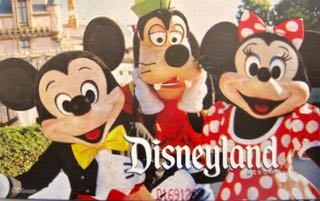 Disneyland Raises Ticket, Parking Prices on Feb. 12
February 12, 2017
Disneyland Ticket FAQ updated with new prices on single- and multi-day tickets and So Cal, So Cal Select, and Deluxe Annual Passports.
Main Street Electrical Parade Returns to Disneyland... Again!
February 09, 2017
Blogger Laura Gilbreath has shared her thoughts on the limited-run return of the Main Street Electrical Parade to Disneyland. (Thank you to our contributing photographer Jason, of disneygeek.com, for his parade photos.)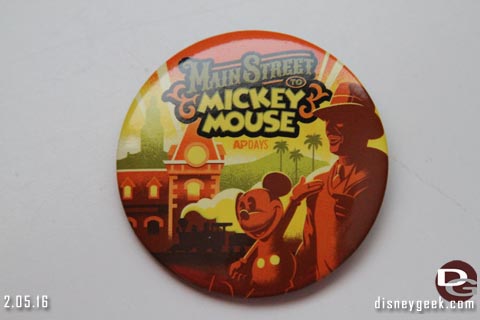 AP Days Returning to Disneyland
February 03, 2017
AP Days return to Disneyland Park from February 10 to March 9. The AP Welcome Center in the Tomorrowland Starcade will be open daily from 11 a.m. to 8 p.m. and will feature a number of different offerings, including AP Days guide map; meet and greets with special retro characters; crafts; AP Adventure activity; Disneyland Resort recipe cards; new button each week featuring new Main Street Electrical Parade artwork; exclusive AP Days merchandise, such as t-shirts, lanyards, pins, tumblers, and more; parade-themed photo op; lounge and phone-charging area. After 4 p.m., the Main Street Opera House will host screenings of historical parade videos. For a limited time, "Secret" AP parade-themed menu items will be available at some park restaurants. More information is available at the Welcome Center. Participating locations include: Carnation Cafe, Galactic Grill, Gibson Girl Ice Cream Parlor, Main Street Refreshment Corner, and Plaza Inn.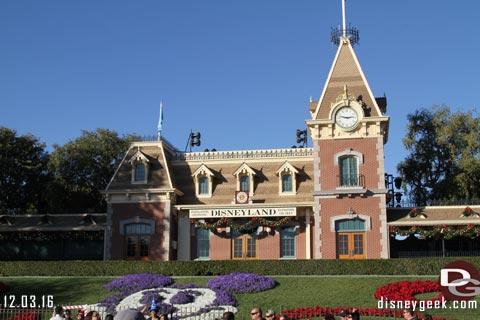 New Fine Dining Experience Announced for Disneyland
February 02, 2017
Disneyland announced a new fine dining experience, 21 Royal. The seven-course dinner takes place in 21 Royal Street, the private apartment created for Walt and Lillian Disney overlooking New Orleans Square in Disneyland. The dinner for 12 is prepared by Executive Chef Andrew Sutton, and Sommelier Matt Ellingson is on hand to share cocktail and wine pairings for your party of 12. The event is priced at $15,000, and includes tax, gratuity, valet, and park admission.
Reservations Now Open for Disney California Adventure Food and Wine Festival Premium Events
February 01, 2017
The Disney California Adventure Food and Wine Festival returns March 10 through April 16. Booking for wine, beer, spirits, and culinary seminars as well as premium events such as winemaker and brewmaster dinners, celebrity chef demonstrations, and Sweet Sundays, is now open.
Beauty and the Beast Live Action Sneak Peek
February 01, 2017
Starting February 10, guests visiting Disney Parks will be able to watch an 8-minute sneak preview from Disney's new live-action adaptation "Beauty and the Beast."
DCA Food and Wine Festival Booking Begins Tomorrow
January 31, 2017
Booking for premium ticketed events for the upcoming Disney California Adventure Food and Wine Festival is scheduled to begin on February 1.
2017 Lunar New Year Celebration Through Feb. 5!
January 25, 2017
In 2017, Disneyland has expanded the Lunar New Year Celebration to 17 days, from January 20 - February 5. This year celebrates the Year of the Rooster. All events take place at Disney California Adventure. This report is from the media preview of the event.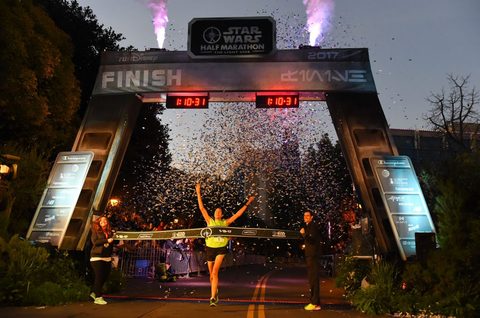 Light Side Race Weekend Includes 35,000 Participants
January 20, 2017
More than 17,000 California runners were part of the 35,000 participants that joined the Rebel Alliances at Disneyland Resort in the third annual Star Wars Half Marathon - The Light Side. The race weekend featured several intergalactic family-friendly events, including a three-day runDisney Health and Fitness Expo, runDisney Kids Races, the Star Wars 5K, the Star Wars 10K and the Star Wars Half Marathon - The Light Side. Adam Roach of Pebble Beach, Calif., conquered the galaxy in the Star Wars Half Marathon on Sunday, crossing the finish line at 1:10:31. Jennifer Brill, 27, of Washington D.C., was the female winner on Sunday with a time of 1:24:15. Many half marathon runners will be on their way to Florida in April for the Star Wars - The Dark Side Half Marathon Weekend, in their quest to complete the Kessel Run Challenge.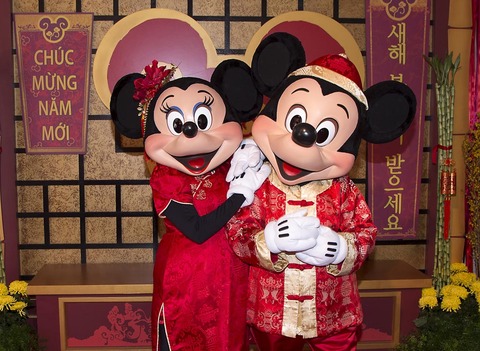 Lunar New Year Celebration Begins at DCA
January 18, 2017
The Lunar New Year celebration at Disney California Adventure runs from January 20-February 5. Events include Mulan's Lunar New Year Procession and performances by Chinese acrobats and musical groups. A new World of Color pre-show, "Hurry Home", will be presented each night. Food marketplaces will showcase food and beverages from China, Korea and Vietnam. There are also special character greeting areas with Mulan, Mushu, Mickey, Minnie, and Chip and Dale in the Lunar New Year best.
Disneyland Resort Photo Updates - 1/13/17
January 17, 2017
Contributing photographer Jason of disneygeek.com sends us these photos from his trip to the parks on Friday, January 13, 2017. These updates include a quick video overview of the Star Wars construction site from the Mickey and Friends Parking Structure.
Southern California Residents Eligible for New Disneyland Ticket Offer
January 12, 2017
New Southern California Resident ticket offer: For a limited time, residents of southern California and northern Baja California can purchase three-day tickets at a special price: $149 for a three-day, one park per day ticket, or $189 for a three-day park hopper. Each ticket includes one Magic Morning early entry to Disneyland. Tickets can be purchased January 9 - May 22, 2017, and expire after May 25. Blockout dates of April 9-23 apply. These tickets offer great flexibility to guests in selecting the three days of use. Except for the blockout days they are valid any days during the period of January 9-May 25. Unlike most Disneyland tickets, they do not have to be used within some number of days after first use. While they could be used on three consecutive days, they could also be used one day per month. The only limits are that any unused days expire on May 26, and that the tickets may not be used during April 9-23. More info HERE.
2017 Disney Parks Moms Panel includes first openly gay mom
January 12, 2017
The Walt Disney Company has unveiled its 2017 Disney Parks Moms Panel, and among the new members is the panel's first openly gay mother. The Disney Parks Moms Panel, which answers online readers' questions about planning Disney vacations, has included a gay dad, but the lesbian mother is a step forward in terms of diversity - and one that Disney is willing to tout in its press release and on the panel website.
Additional FastPass Locations and MaxPass coming to Disneyland Resort
January 11, 2017
Disneyland Resort has announced additional FASTPASS locations and the upcoming launch of Disney MaxPass.
Disneyland Resort Hosting The Light Side Half Marathon Jan 14-17
January 11, 2017
The Star Wars Half Marathon - the Light Side takes place at the Disneyland Resort this week, January 14-17. Rebels, Jedi, Sith Lords and the Galactic's Most Wanted will join runners on the 5K, 10K, and Half Marathon courses through the Disney parks and parts of Anaheim and Garden Grove. Young Padawans will compete in the Kid's Races on Saturday morning. Those running the half marathon take their first steps towards the Kessel Run Challenge, which they can complete by running the Star Wars - The Dark Side Half Marathon at Walt Disney World in April.
Disney California Adventure Food and Wine Festival Returns
January 09, 2017
The Disney California Adventure Food and Wine Festival has been a huge hit with Disneyland Resort. This popular culinary celebration is back daily March 10 through April 16!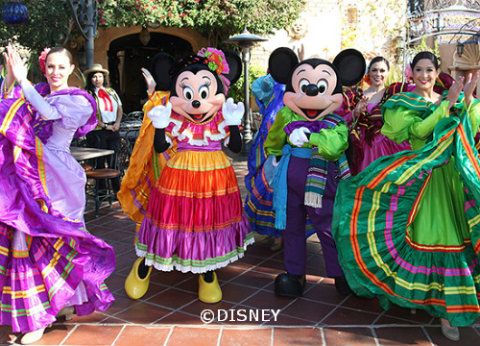 DCA Celebrates Three Kings' Day Jan 5-8
January 04, 2017
Three Kings' Day will be celebrated at Disney California Adventure January 5-8. Events will take place in the Paradise Pier area, with special food, displays, and craft activities for the kids as well as multiple performances of Three Kings' Day Storytelling throughout the day. Viva Navidad!, Princess Elena's Musical Grand Arrival, and the Festival of Holidays all continue through January 8.