Disneyland Resort News
Walt Disney World News
Site News
News Around Disneyland
News Filters:
---
Disneyland Candlelight Processional 2013
December 11, 2013
Disneyland's tradition of the Candlelight Processional, featuring a massed choir performing Christmas music, began in 1958. Unlike Epcot, it is only performed on two nights, typically the first weekend of December, making it more of a challenge to see. (Last year it was performed on 20 nights, but they did not repeat that this year.) Some people arrive at park opening to stake out their spots for the processional at 5:30 in the evening!
Disneyland Photo Update
December 11, 2013
Contributing photographer Jason of disneygeek.com sends us these photos from his trip to the parks on Saturday, December 7, 2013.
Disney California Adventure Photo Update
November 14, 2013
Contributing photographer Jason of disneygeek.com sends us these photos from his trip to the parks on Friday, November 8, 2013.
Disneyland Resort Photo Update: Disneyland Holiday Decorations
November 12, 2013
Guest photographer Jason of disneygeek.com visited Disneyland Resort last Friday, November 8, and shares lots of photos and videos from around Disneyland park, which has been decorated for the holidays.
Disneyland Photo Update: 10/18/13
November 02, 2013
Guest photoblogger Jason of disneygeek.com shares photos of his visit to the Disneyland Resort on October 18, 2013. In addition to Halloween scenes, he notes some evidence that Christmas holiday decorating has begun.
Spooky Treats Halloween Time!
October 09, 2013
It's Halloween season - time for tricks and treats, right? The Disneyland Resort chefs have had a few tricks up their sleeves, and have rolled out a huge line-up of special menu items for the season, both savory and sweet. (Though admittedly there's a lot more of the latter!). Some of these items are available at only one location, while others are available at multiple locations in the parks.
Disneyland Resort Photo Update 10/5
October 09, 2013
Carthay Circle Tour, Halloween Time at the Disneyland Resort and Limited Time Magic, all in this photo update!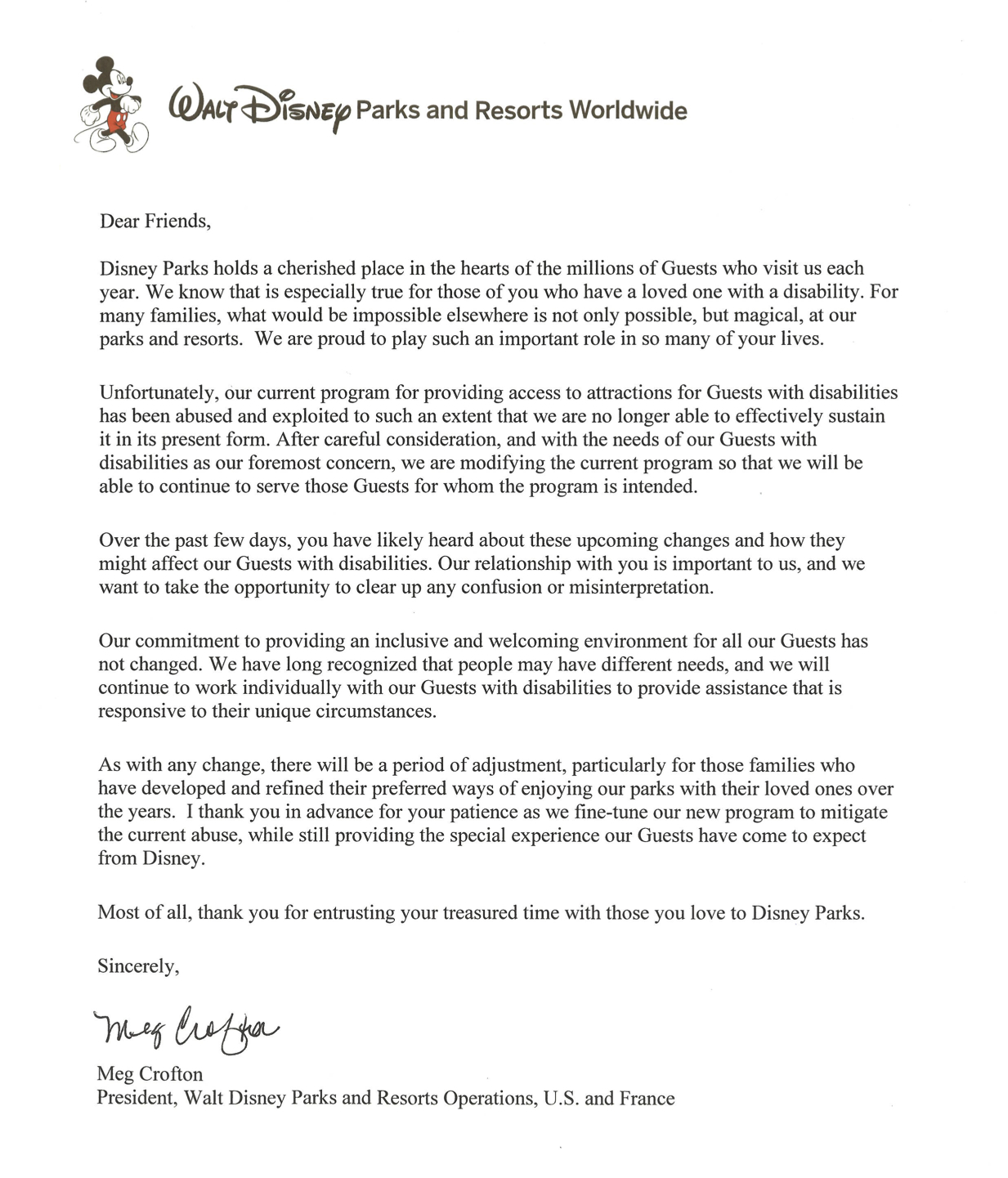 Disney Announces Changes to Guest Assistance Card Program
October 04, 2013
As of October 9, 2013, the Guest Assistance Card, one of Disney's programs to assist guests with disabilities at Walt Disney World and Disneyland Resorts, is being discontinued. The program, which provides access to attractions for guests with disabilities, is being modified to help serve the guests who truly need it, as well as control abuse with the current program. The new Disability Access Service (DAS) Card will replace the Guest Assistance Card. Guests will be able to request a Disability Access Service Card at Guest Relations, and they will receive a return time for attractions based on the current wait time. Guests can still visit Guest Relations to discuss their individual situations for assistance that is responsive to their unique circumstances.
Fall Menu Updates
October 01, 2013
As you might expect, prices have increased, though that's mostly at the counter service locations - the table service restaurants in the parks had few/no price increases.
Vera Bradley Bags Debut at Disney Parks
September 24, 2013
The wait is finally over for Disney fans who also love Vera Bradley products. The Disney Collection by Vera Bradley, which was created exclusively for Disney Parks, debuted at Walt Disney World on Saturday and at Disneyland on Monday. The company introduced two patterns -- "Just Mousing Around" with a pink background and "Midnight with Mickey" with a black background -- on eight of its most popular products: Large Duffel ($99), Backpack ($99), Vera ($99), Hipster ($70), Mini Hipster ($60), Smartphone Wristlet ($55), Large Cosmetic ($35) and Zip ID Case ($15).
"Unleash the Villains" at Disneyland!
September 20, 2013
Bloggers Laura Gilbreath, Jeanine Yamanaka and Jason of disneygeek.com all visited Disneyland during the Limited Time Magic "Unleash the Villains" event on September 13, 2013. Read their thoughts on the event in a combined blog, in which they also share video and photos.
Halloween Time 2013 Kicks Off at Disneyland Resort
September 17, 2013
Bloggers Laura Gilbreath and Jason share photos from the opening weekend of Halloween Time at Disneyland Resort.
Hidden Mickey Search
September 08, 2013
I enjoyed the show "Mickey and the Magical Map" in Fantasyland at Disneyland, California. In fact, the show was so entertaining, I had difficulty concentrating on Hidden Mickey images! Actually, you can find the first two images below before the show starts. A gold classic Mickey made of circles is in the middle of a stained glass window at the far left side of the stage. This Hidden Mickey is best viewed from close to the stage.
Do You Have a Disney Room?
September 08, 2013
Do you have a Disney Room? I think every Disney fan should have one. If you are an obsessive Disney collector, like Carol, a Disney Room is imperative!

When Carol and I first started dating she proudly showed me a small cabinet containing her collection of Disney music boxes. They were displayed in a bookcase, about three shelves, with glass doors. Nice! She also showed me her Disney themed Collector Plates and some very nice porcelain Mickey Mouse Figurines.
Carthay Circle Restaurant
September 08, 2013
With the new Buena Vista Street, instead of depicting California as it is today, guests are transported to Los Angeles of the 1920s, the time when Walt Disney first arrived. Now much more similar to Main Street USA at Disneyland, Buena Vista Street includes an array of shopping, dining, and entertainment. Guests can hop aboard the Red Car Trolley as it takes them past stores such as Oswald's Gas and Oil, Elias and Company Department Store, Mortimer's Market, and the Fiddler, Fifer and Practical Cafe and Bakery. The crown jewel of Buena Vista Street, however, is a replica of the Carthay Circle Theater; it has become to California Adventure what Sleeping Beauty Castle is at Disneyland or Cinderella Castle at the Magic Kingdom.
Villains "Unleashed" on Friday the 13th
September 04, 2013
Disney's dastardly villains are ready to unleash some Limited Time Magic at Disney Parks on September 13 -- Friday the 13th.

Both Disneyland Park and Disney's Hollywood Studios at Walt Disney World Resort will stay open until the 13th Hour (1 a.m.). To celebrate the momentous evening, notorious Disney villains like Maleficent, Capt. Hook, Hades will host a wicked dance party, plus lots more spooky fun.
Disneyland Half Marathon
September 02, 2013
Disneyland Half Marathon Weekend at the Disneyland Resort was held August 30-September 1, 2013: special events, the brand new Disneyland 10K and Dumbo Double Dare, runDisney Kids Races, and the Disneyland Family Fun Run 5K.
Related Links:
-- Disneyland Half Marathon - Final Thoughts
-- Disneyland's runDisney Dumbo Double Dare Day 2
-- Disneyland's runDisney Dumbo Double Dare Day 1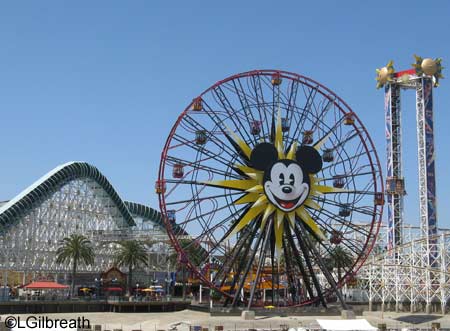 Paradise Pier End of Summer Party - Limited Time Magic
August 23, 2013
Take a jovial stroll down to Paradise Pier at Disney California Adventure Park where you can find a most vibrant atmosphere, one bustling with fantastic boardwalk-style variety acts. Then, discover some of your favorite Disney Characters, each one perfectly appointed for a day at the beach. It's only going down for a limited time, so grab your friends and family, and join all the fun under the sun at the End of Summer Party at the Pier!
Disneyland Hidden Mickeys
August 20, 2013
Some folks had written to me about Hidden Mickeys in the new areas of Fantasyland in Disneyland, California. I like to visit Disneyland whenever I can, especially to check out new Hidden Mickey sightings. Check out these images!
Disneyland Resort Photo Walk 8/16
August 20, 2013
Contributing photographer Jason of disneygeek.com sends us these photos from his trip to the parks on Friday, August 16, 2013, including the new Mara effect at Indiana Jones and the Temple of the Forbidden Eye, and the final performance of the 2013 Disneyland All-American College Band.