Disneyland Resort
Walt Disney World
Disney Cruise Line
Site News
News Around Disneyland
News Filters:
---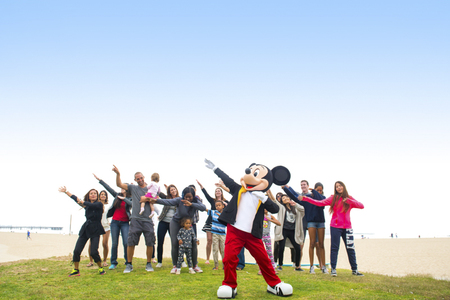 Mickey Mouse Celebrates Birthday with Trip Around the World
October 26, 2016
Mickey Mouse is embarking on a trip around the world, where he will make surprise appearances to celebrate his upcoming birthday, November 18. Mickey's global adventures will be captured and shared on Disney's Mickey Mouse Facebook page, culminating with the November 18 debut of a video that highlights Mickey's travels and features a new song, "What We Got." Also on Mickey's birthday, select locations at Disneyland and Walt Disney World Resorts, as well as Disney Stores in the United States, will be distributing commemorative "Happy Birthday, Mickey!" buttons. Disneyland Park in Anaheim will host a special pre-parade birthday celebration for Mickey, and at Magic Kingdom in Orlando, characters and performers will dance in a special birthday-themed edition of the Move It! Shake It! Dance and Play It! Street Party.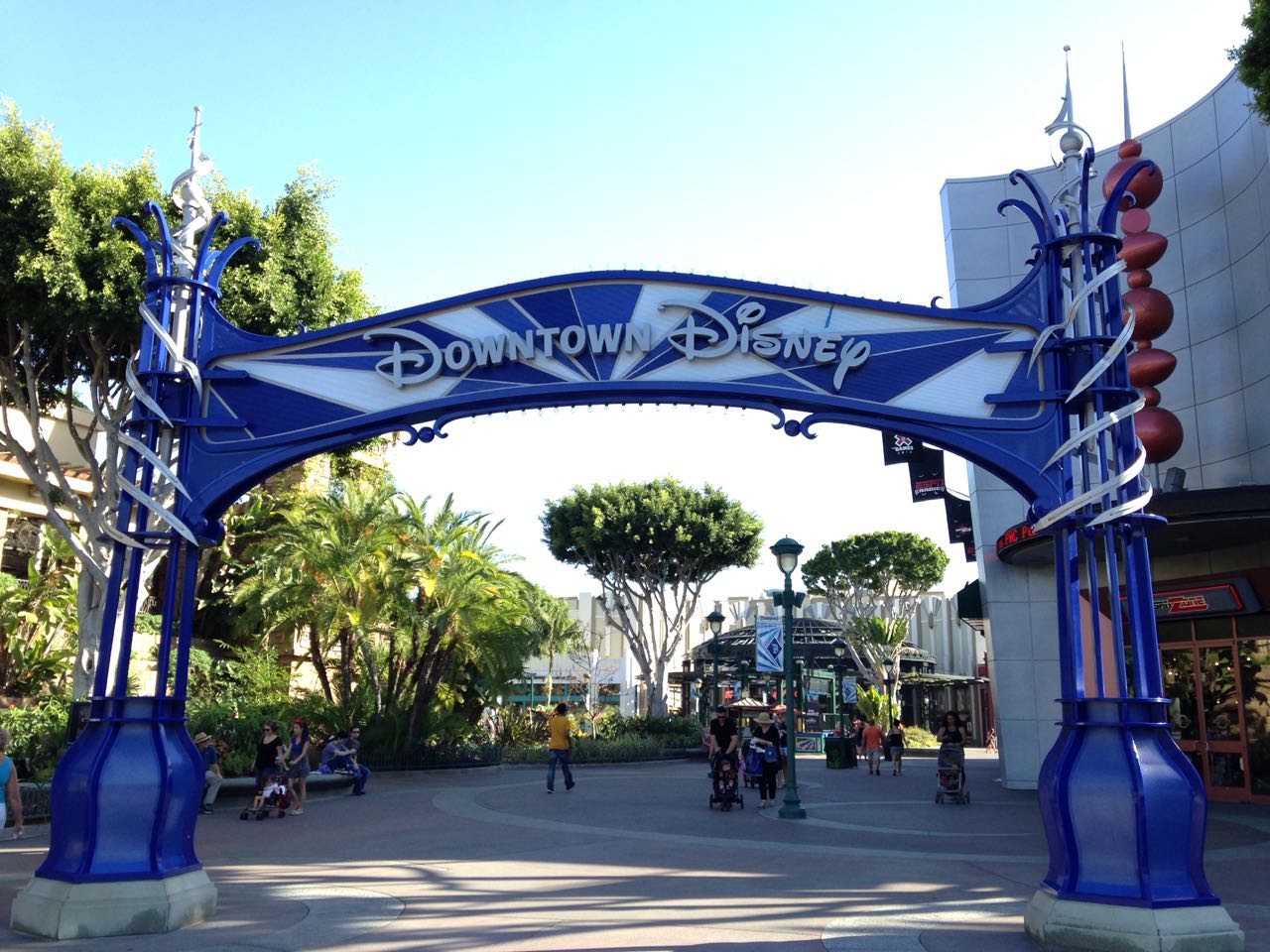 Disneyland's Downtown District Welcomes New Shops
October 26, 2016
Two new shops are set to open later this fall at Downtown Disney District at Disneyland Resort: PANDORA, which will offer elegant, hand-finished jewelry in sterling silver and 14k gold with genuine gemstones, cultured pearls, Murano glass and cubic zirconia stones; and Sammy Duvall's Curl Surf, which will feature top surf brands, including Hurley, Roxy, Billabong, Nixon, Duvin and Quicksilver, footwear by TOMS, Reef and Vans, and a large selection of Oakley, Ray-Ban and Nixon watches.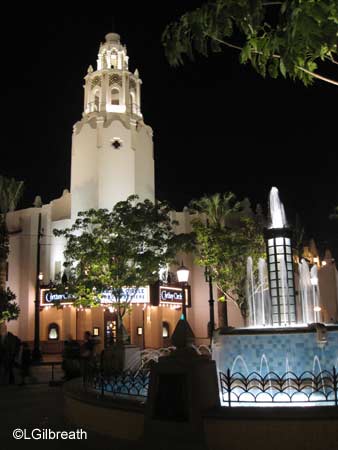 Frozen Dining Package Returns with Modifications
October 26, 2016
The Frozen Dining Package has returned in a modified form: there is no longer a "pre-show" option, and only the Carthay Circle Lunch package is available. The lunch is $89 for adults and $59 for kids ages 3-9. Packages can be booked online or by calling 714-781-DINE.
Sneak Peek of Moana Playing at Disney California Adventure
October 14, 2016
A sneak peek of "Moana," Disney's next animated feature, opens October 14 at the Bug's Life Theater in Disney California Adventure. The preview will be presented in 3D with special in-theater effects. "Moana," which opens in theaters on November 23, is the story of an adventurous teenager, Moana (voice of Auli'i Cravalho), who meets the mighty demigod Maui (voice of Dwayne Johnson) in her quest to become a master wayfinder. Directed by the renowned filmmaking team of Ron Clements and John Musker ("The Little Mermaid," "Aladdin," "The Princess and the Frog"), the film features music by Lin-Manuel Miranda (Broadway's "Hamilton"), Mark Mancina and Opetaia Foa'i.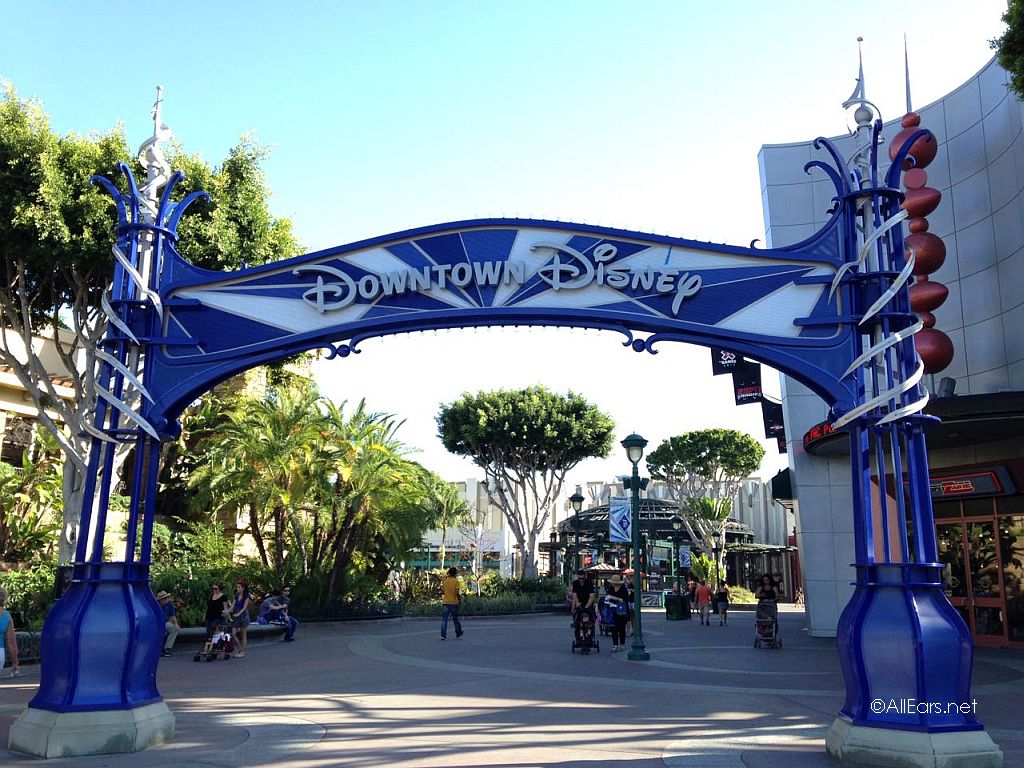 Food Trucks Added at Disneyland's Downtown District
October 14, 2016
Three new food trucks are at Downtown Disney District during the weekends in October: The Habit has a range of burgers, along with fountain drinks and sides of French fries or onion rings; Dos Chinos offers a menu of fusion taco and burrito options, combining Mexican and Asian ingredients; BrewWings pairs chicken wings with such options as Belgian waffles and tater tots, along with a selection of grilled cheese sandwiches. The Habit Burger Grill and Dos Chinos taco truck will appear in Downtown Disney District on Fridays, Saturdays and Sundays through October 30, 2016. BrewWings will join the others most days over those same weekends. The trucks will be located in the Downtown Disney District valet loop the weekend of October 14-16; for October 21-23 and 28-30, they will move to the Downtown Disney District lawn between ESPN Zone, Earl of Sandwich and the Disneyland Hotel.
Halloween Time 2016 - Trick or Tea
October 10, 2016
A new Halloween Time event this year is Trick or Tea at the Disneyland Hotel. It's a seasonal version of the existing afternoon tea served at Steakhouse 55. It's available on Friday-Sunday from September 30-October 30. Service is from noon until 3:00 p.m.

I went on the first day - September 30. Steakhouse 55 is a very nice, quiet restaurant, and very appropriate for a relaxing afternoon tea.
Mickey's Halloween Party
October 10, 2016
One of the special events during Halloween Time each year is Mickey's Halloween Party at Disneyland. The parties take place on select evenings in September and October. Party goers must purchase a ticket to the event, and they usually sell out, sometimes several weeks in advance. Attending a party is the only way to see the Halloween Screams fireworks show, which I think is one of the best fireworks shows at Disneyland.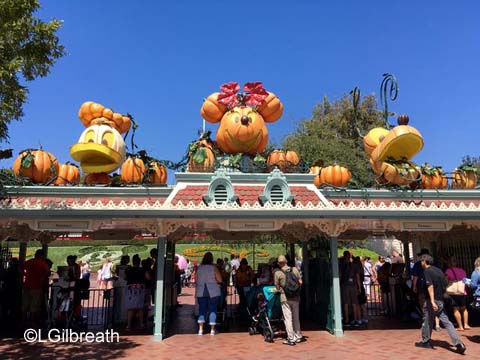 Remaining Disneyland Halloween Parties Sold Out
October 07, 2016
All remaining dates for Mickey's Halloween Party are sold out. Check our Mickey's Halloween Party page for updated photos, videos and more.
PHOTO UPDATE: Disneyland Resort Construction
October 05, 2016
Contributing photographer Jason of disneygeek.com sends us these photos from his walk around the Disneyland Resort parks on Friday, September 30, 2016. Lots of construction is moving forward at these locations.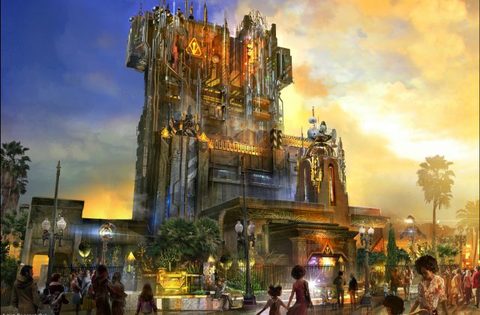 Hollywood Tower Hotel Transformation Begins
October 05, 2016
The transformation of the Hollywood Tower Hotel in Disney California Adventure is now underway. It will become The Collector's Fortress, home to a new adventure, Guardians of the Galaxy - Mission: BREAKOUT!, which is due to open in the summer of 2017. Featuring characters from the blockbuster films, Guardians of the Galaxy - Mission: BREAKOUT! will combine a free-fall sensation with all-new visual and audio effects, including music inspired by the popular film soundtrack. Guests will experience a variety of randomized ride experiences.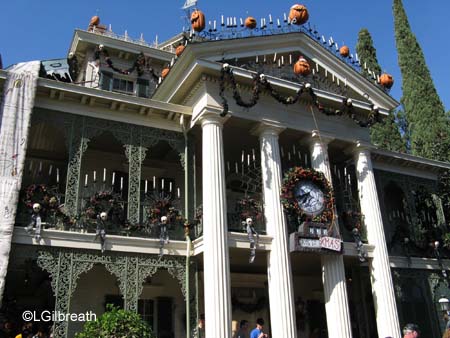 The Disneyland Frightfully Fun Halloween Parade
October 03, 2016
The Frightfully Fun Parade that runs at Disneyland during Halloween Party nights. The parade begins with the Headless Horseman! Characters include villains such as Jafar, the Queen of Hearts, Captain Hook, Lady Tremaine.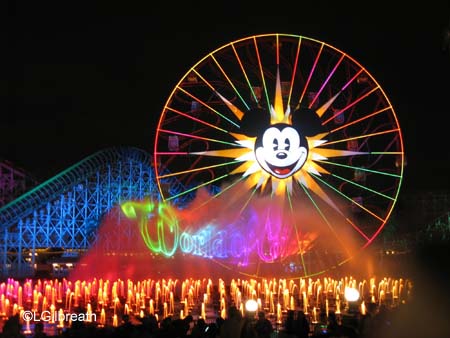 World of Color - Season of Light Details Announced
October 01, 2016
Additional details on the new "World of Color - Season of Light" show were made available last week. The show will include Mickey and friends decorating for Christmas, Lady and the Tramp, Andy's family from Toy Story, Mele Kalikimaka from Stitch, and Feliz Navidad from the Three Caballeros, as well as scenes from Frozen. There's even a Blue Christmas with Sadness from Inside Out. The new show begins on November 10, with nightly performances through January 8.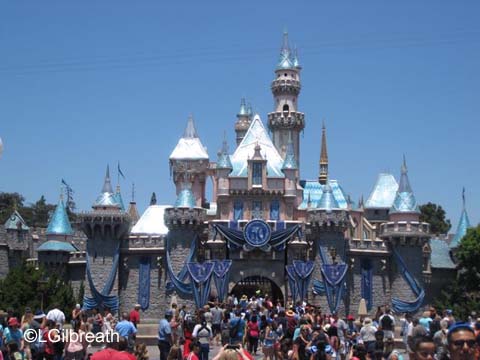 Southern California Annual Passport Available Again
September 29, 2016
The Southern California Annual Passport is once again available for purchase to residents of southern California. New sales of this passport were discontinued in 2014, though existing passholders were allowed to renew it. The pass has more than 130 blockout days, including all Saturdays, all of July, most holidays, and the busy weeks around Christmas and Easter. It is valid most weekdays September-June, and on selected Sundays. The price is $459.
2017 Discounts for U.S. Military Personnel
September 29, 2016
Active and retired U.S. military personnel can now purchase Disney Military Promotional Tickets for themselves and up to five additional family members or friends for both Walt Disney World and Disneyland Resort. In addition, active and retired U.S. military personnel can take advantage of specially priced rooms at select Walt Disney World and Disneyland Resort hotels. This offer is valid for stays most nights from Jan. 1 - Dec. 19, 2017, except for April 9-23, 2017.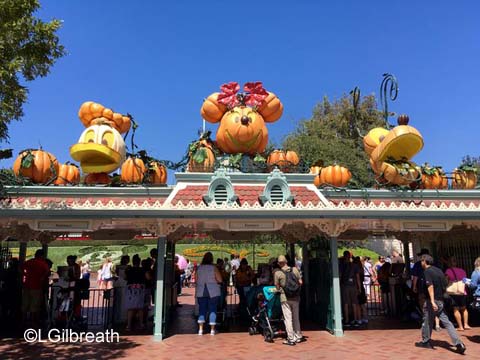 Headless Horseman Added to Disneyland Halloween Party
September 29, 2016
Mickey's Halloween Parties started at Disneyland on September 23. They are available on selected nights in September and October, including October 31. A number of the parties are already sold out. New this year is the appearance of the Headless Horseman in advance of the all-new Frightfully Fun Parade. The parade features Nightmare Before Christmas and Haunted Mansion characters and of course the Disney villains.
Sprinkles Coming to Disneyland's Downtown District
September 28, 2016
Sprinkles cupcake bakery, which recently opened in Walt Disney World's Disney Springs, will open its newest location in November in Disneyland Resort's Downtown Disney District. Handcrafted cupcakes in flavors like banana, carrot, salty caramel, strawberry and red velvet will be available, along with signature cookies, including snickerdoodle, salted oatmeal cornflake and peanut butter pretzel chip. Special dietary needs will be accommodated with vegan, gluten-free and sugar-free cupcake, cookie and sorbet options.
PHOTO WALK: Disneyland Resort Construction Updates
September 23, 2016
Contributing photographer Jason of disneygeek.com sends us these photos from his walk around the Disneyland Resort parks on Friday, September 16, 2016. Lots of construction is moving forward at these locations.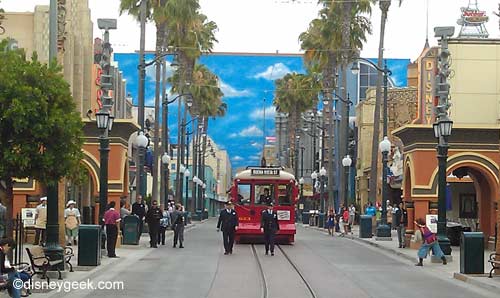 Doctor Strange Previews Presented in Hollywood Land
September 22, 2016
At Disney California Adventure, the preview of "Doctor Strange" (as described above for Walt Disney World) will be presented in 3D with special in-theater effects at the Sunset Showcase Theater in Hollywood Land.
Halloween Treats Flourish at Disneyland
September 22, 2016
Specialty eats at this year's Halloween Time at Disneyland include Jack Skellington Cake Pops and Marshmallow Wands, Poison Apple-themed Goodies, an Evil Queen Caramel Apple, Butterscotch Mickey Beignets, and more.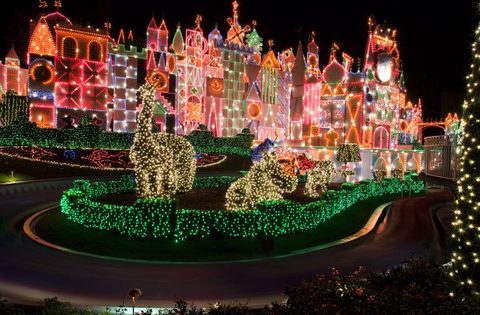 Festival of Holidays to Include Marketplace Booths
September 21, 2016
The Festival of Holidays is bringing new eats to Disney California Adventure from November 10, 2016, through January 8, 2017, in 14 Festival Marketplace Booths that will be "internationally inspired."