Disney Springs News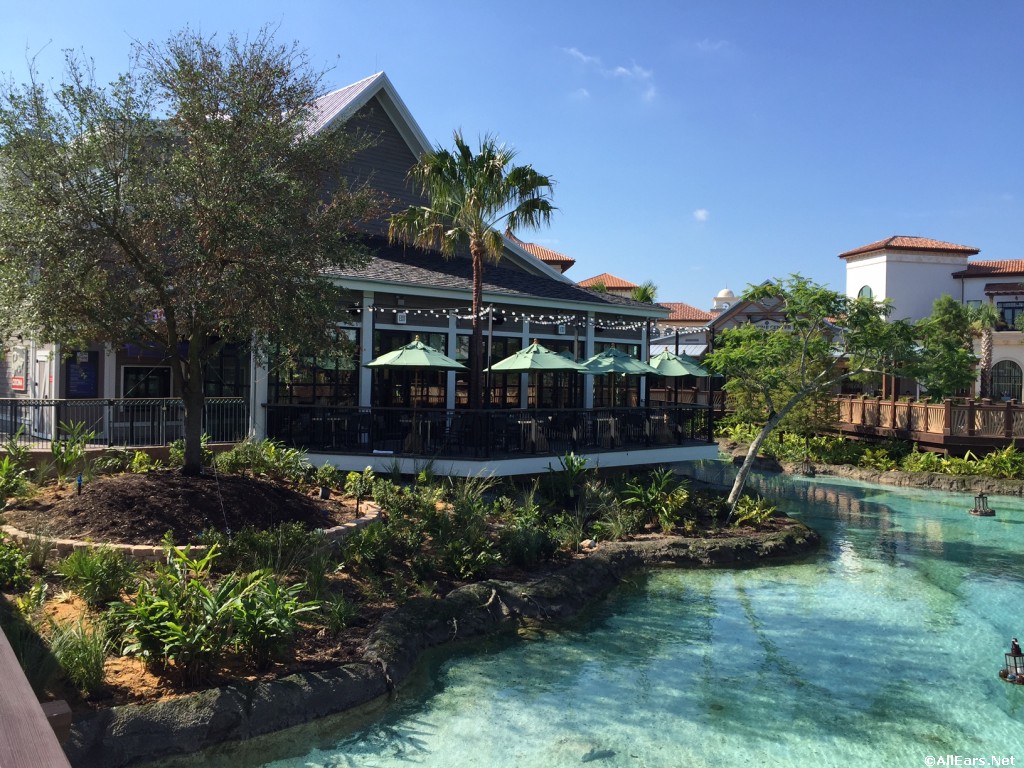 Frontera Cocina Mexicana Offering Specials
October 11, 2017
Frontera Cocina Mexicana at Disney Springs is offering a number of specials:

-- All October long, kids eat free Monday through Thursday, all day. This includes choice of kid's menu cheese quesadilla or chicken taco, soft drink, and kid's menu dessert.

-- Enjoy $5 Margaritas Clasicas all day long on Margarita Mondays.

-- On Taco Tuesdays, enjoy the Taco Trio Platter for $10. The platter includes one each of the Cochinita Pibil, Barbacoa, and Mushroom tacos served on warm, handmade corn tortillas with a side of black beans. An accompanying Corona Light draft is just $5.

-- Happy Wednesdays feature half-off starters and live entertainment from 5 to 8 p.m.

Tickets on Sale Now for Star Wars: Secrets of the Empire
October 11, 2017
Tickets are now on sale for the highly anticipated hyper-reality experience, Star Wars: Secrets of the Empire, debuting at Disney Springs at Walt Disney World Resort in Orlando on December 16 and Downtown Disney at Disneyland Resort in Anaheim on January 5.

Tickets for Star Wars: Secrets of the Empire can be purchased now at www.thevoid.com.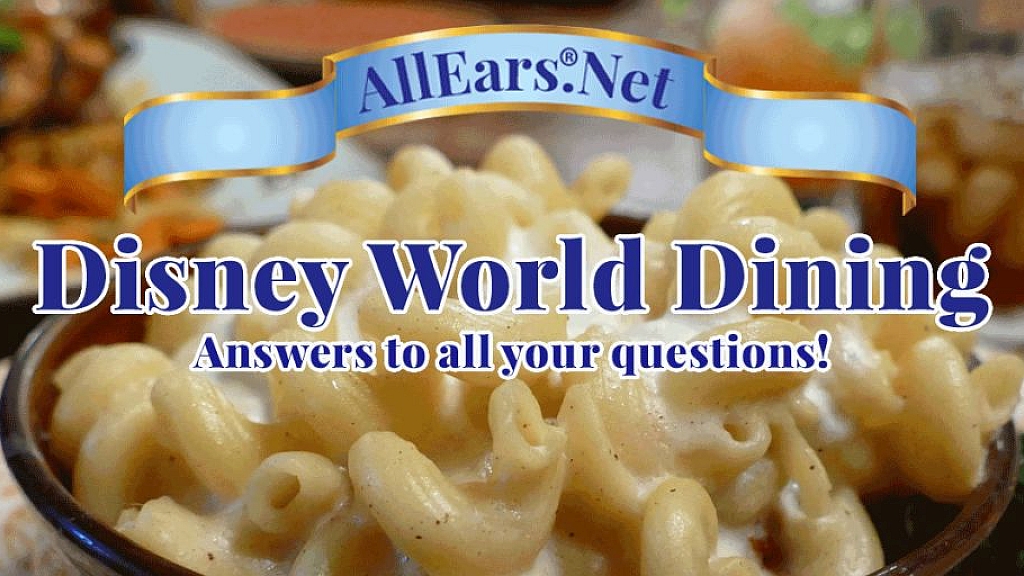 Rate and Review Your Dining Experiences at WDW
October 07, 2017
Share your recent dining experiences and help others decide where to dine!
Paddlefish Hosting Cocktails and Cooking 101 Class
September 21, 2017
On Saturday, September 30, from 2 to 4 p.m. Paddlefish at Disney Springs will host a Cocktails and Cooking 101 class on its rooftop. For only $50, attendees will learn first-hand from Executive Chef Steve Richard how to make quality cocktails at home, pair wines with dishes and make Paddlefish's lobster guacamole. Tickets can be purchased on Eventbrite.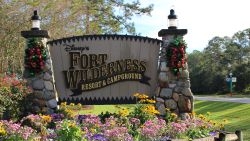 Post-Hurricane Updates for WDW Area and Beyond
September 20, 2017
After Hurricane Irma passed through the Walt Disney World area on September 10, all Disney theme parks and Disney Springs reopened on Tuesday, September 12. Most attractions and facilities are back up and running normally, with a few exceptions. Walt Disney World/My Disney Experience app/Park and Resort Notices are reporting the status of other areas as follows:

-- Fort Wilderness is expected to reopen tomorrow, Sept. 20.

-- Aerophile, the World Leader in Balloon Flight at Disney Springs is closed.

-- The Jungle Cruise in the Magic Kingdom is closed until further notice.

-- Splash Mountain is closed for its scheduled refurbishment.

-- Disney's Hilton Head Resort reopened yesterday, Sept. 18.

-- The Disney Fantasy's September 23 and October 7 sailings in the Eastern Caribbean are being modified to include ports of call in the Western Caribbean. These two revised sailings will now visit Cozumel, Mexico; George Town, Grand Cayman; and Falmouth, Jamaica.

-- Disney Cruise Line's Western Caribbean sailings will continue as scheduled.

The Walt Disney Company announced a commitment of $2.5 million to aid those impacted by Hurricane Irma. The funds will help the response and recovery efforts of the American Red Cross, UNICEF, Save the Children, and other nonprofits. In addition, eligible Disney employee donations to qualified organizations involved in the Hurricane Irma relief effort are being matched dollar for dollar by Disney Employee Matching Gifts: A Program of The Walt Disney Company Foundation. During Hurricane Irma, Walt Disney World and the Disney Cruise Line donated meals, provided storage for supplies and power-utility vehicles, donated bedding to shelters, and made rooms available for first responders.

As the recovery from Hurricane Irma's effects continues, we are now keeping an eye on Hurricane Maria, which as of this writing is a Category 5 storm in the Caribbean. For the latest on severe weather, be sure to consult with the National Hurricane Center, The Weather Channel, and Orlando news outlets.

Our thoughts remain with those affected by the recent hurricanes, not only Irma, but also Harvey, Jose, Katia and Maria.

BLAZE PIZZA Offering Free Pizza to Hurricane Relief Workers
September 14, 2017
BLAZE PIZZA (Disney Springs and other Florida locations) is offering all First Responders and Utility Workers assisting in Hurricane Irma relief efforts a free pizza and drink now through Sunday, September 17th. Valid ID is required.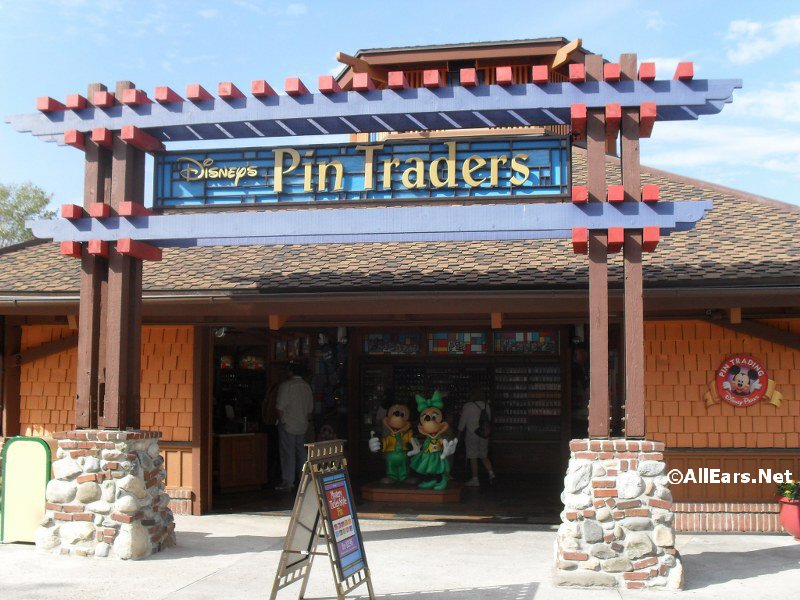 Orange Bird Funko Pop will be Released Sept 8
September 07, 2017
A new Orange Bird Funko Pop will be released on Sept. 8 at Pin Traders, Disney Springs Marketplace, and at Pirate's Bazaar in the Magic Kingdom. Purchasing limits will apply.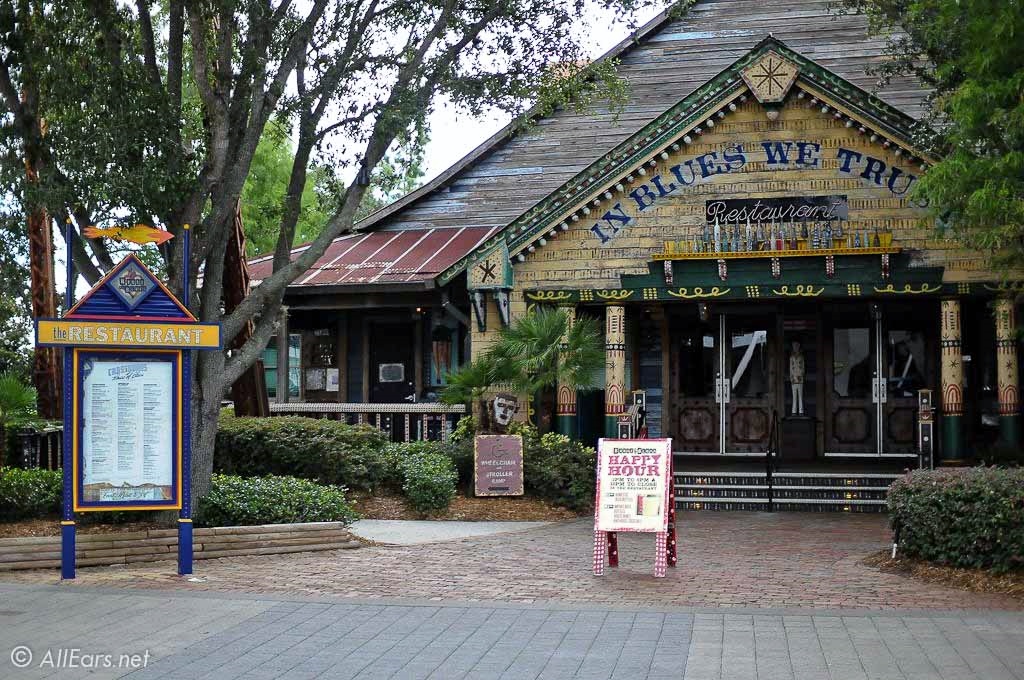 House of Blues Celebrate with 20 Days of Giveaways
September 03, 2017
House of Blues Orlando is celebrating its 20th anniversary with 20 days of giveaways. Prizes include tickets to a show, or a month of shows, tickets to the House of Blues gospel brunch, and dinner at the House of Blues restaurant. For more details and to enter, visit the House of Blues site. House of Blues is also hosting an end of summer, 20th anniversary bash, Local Brews Local Grooves, on Sept. 16. The event will feature 15 regional craft breweries and reggae and roots rock bands. Tickets cost $11 and can be purchased in advance HERE.
Rebecca Hook Holding Trunk Show at MouseGear
September 01, 2017
Jewelry designer Rebecca Hook is hosting a special trunk show to showcase her jewelry collection in Epcot's MouseGear from opening to closing on September 29 and 30. Rebecca and her team will be on hand for signings (limit two items per person) and meet-and-greets with guests.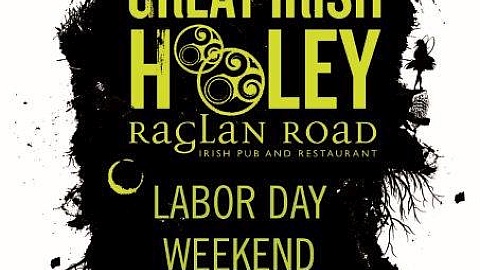 Raglan Road Hosting Great Irish Hooley Labor Day Weekend
August 31, 2017
Sept. 1-4: The 6th Annual Great Irish Hooley will be held at Raglan Road Irish Pub and Restaurant in Disney Springs. Musical lineup includes Elevation, a U2 tribute band; the Lisa Canny Band; and the Gary O'Meara Band. In addition, there will be Irish dancing, Celtic face painting, and a special Hooley beer release. There's no cover charge for the event. AllEars.Net's Deb Wills and Linda Eckwerth will be attending a preview of this event later this week -- keep an eye out for their live preview on Facebook, Twitter and Instagram.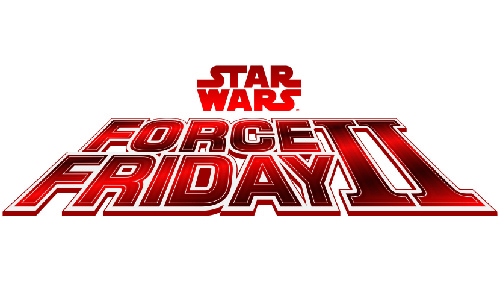 Registration for Force Friday II Begins Aug 31
August 31, 2017
Sept. 1: Force Friday II at Walt Disney World's World of Disney, Disney Springs Marketplace. Registration for the event takes place Aug. 31, starting at 6 p.m.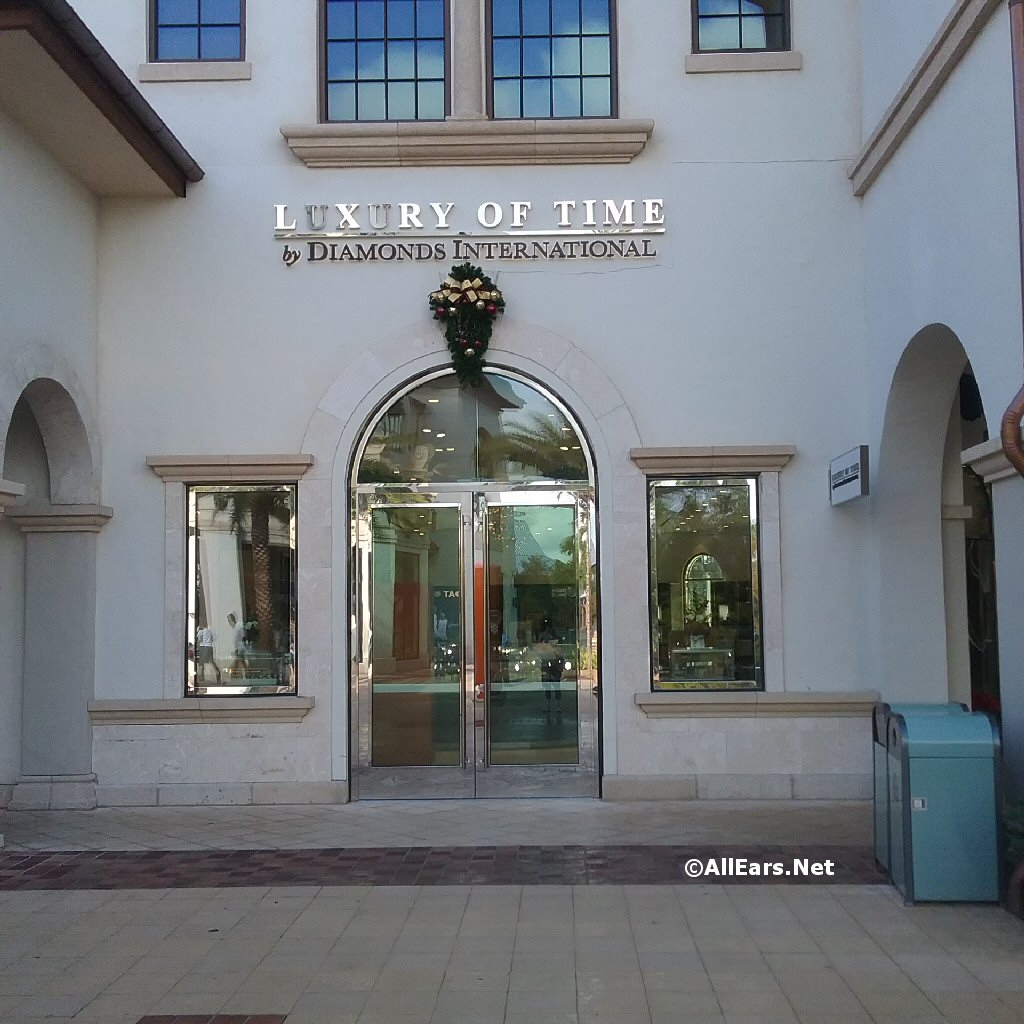 Luxury of Time Hosting DVC Event Aug 30
August 29, 2017
Aug. 30: Luxury of Time by Diamonds International, an upscale watch and jewelry boutique at Disney Springs Town Center, will host a special event for Disney Vacation Club Members from 6 to 8 p.m. Members and special guests can enjoy complimentary champagne and appetizers while browsing, and they'll receive a $100 gift certificate valid toward the purchase of jewelry in the store.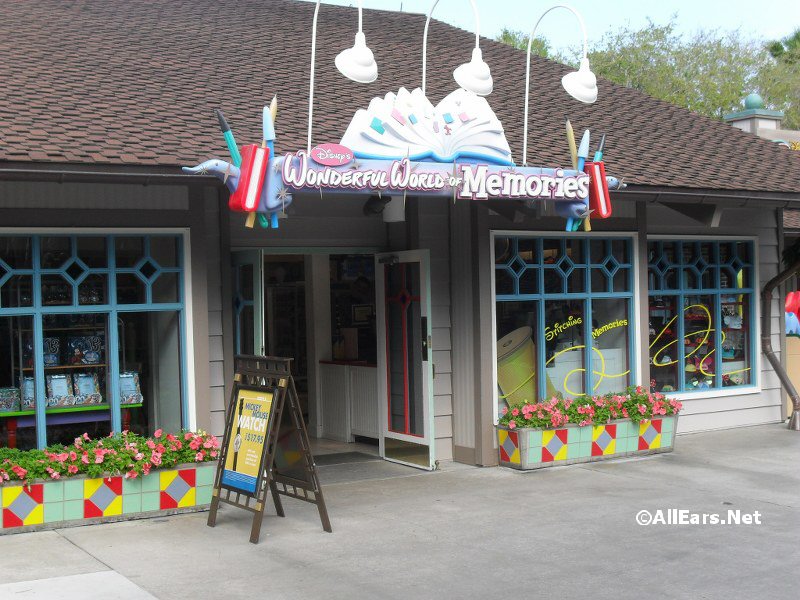 Precious Moments Doll Showcase Coming to Disney Springs
August 25, 2017
A Precious Moments Doll Showcase will be featured September 1-28 at the Wonderful World of Memories in Disney Springs Marketplace. Doll Maker Linda Rick will be appearing for signings at the store on September 8 and 9.
Wine Bar George Now Hiring
August 22, 2017
Wine Bar George, a 6,000-square-foot venue led by Master Sommelier George Miliotes that's slated to open in early 2018 at Disney Springs, is now hiring for a variety of positions. Learn more and apply HERE.
All Walt Disney World Discounts in One Place!
August 20, 2017
Discounts across Walt Disney World are consolidated in one place. Check out both our PDF files for easy viewing!
Bubbles and Brunch Event On Sale Now
August 17, 2017
Bubbles abd Brunch, a casual, cocktail-style event will take place in Morimoto Asia's Forbidden Lounge on Sunday August 27 at noon. The menu, created by Executive Chef Yuhi Fujinaga, will include modern Pan-Asian inspired brunch dishes paired with a variety of vintage Moet champagnes. Bubbles and Brunch tickets are $60 per person, plus tax and gratuity, and can be ordered online HERE.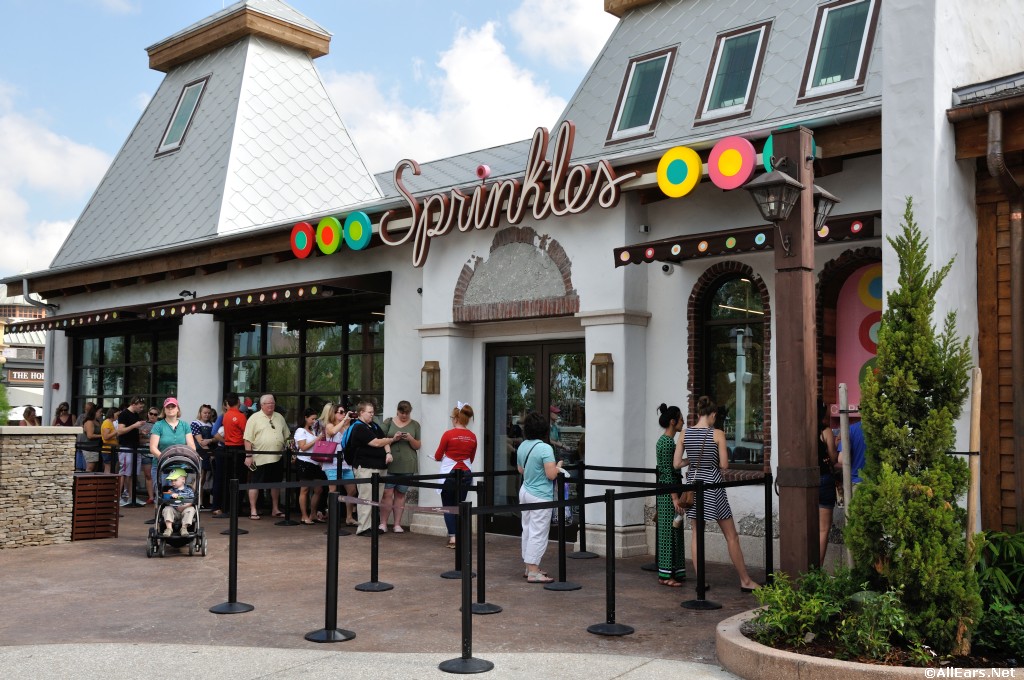 Sprinkles Celebrates Eclipse with Special Cupcake
August 17, 2017
To celebrate the upcoming total solar eclipse on August 21, Sprinkles, the cupcake bakery located at Disney Springs, is offering a special Black Velvet cupcake for three days only. Billed as their "deepest, darkest, most chocolatey cake" the cupcake is made with Dutch process black cocoa. Black Velvet is available while supplies last August 19-21, or you can pre-order HERE.
Rooftop Wine Dinner at Paddlefish on Aug 24
August 16, 2017
Paddlefish at Disney Springs is featuring a four-course Rooftop Wine Dinner on August 24 at 6:30 p.m. Tickets for the event, which highlights Old World wines paired with New World cuisine, cost $100/person and can be purchased at https://www.eventbrite.com/e/rooftop-wine-dinner-tickets-36522798674
Artist Jasmine Becket-Griffith Signing at Marketplace Co-Op
August 13, 2017
Artist Jasmine Becket-Griffith will be available for a special signing at the Marketplace Co-Op at Disney Springs on August 19 from 4 to 7 p.m. Her painting are known for their strong female characters with large luminous eyes, in a pop surrealism style dominated by whimsical, fantastic, gothic or historical themes.
PhotoPass Day Returning to Disney World August 19
August 13, 2017
In celebration of World Photo Day on August 19, Disney PhotoPass Day will return to Walt Disney World Resort. During this event, Disney PhotoPass Service will offer a number of exclusive photo opportunities. In honor of Disney's "Dream Big, Princess" campaign, you'll also find photo opportunities focused on some of your favorite Disney Princesses. Here's a listing of the special opportunities that are planned in each of the four theme parks and Disney Springs on August 19. (Entertainment and photo opportunities are subject to change. Some locations could be affected by inclement weather.)

-- Disney's Animal Kingdom: Meeko with Pocahontas at Character Landing on Discovery Island; Timon with Rafiki at Rafiki's Planet Watch; Princess Atta and Flik at Discovery Island near Creature Comforts. The Dream Big, Princess photo backdrop will be before the park entrance (daylight hours only). You can get a Jungle Book Magic Shot near Yak and Yeti Restaurant. Also, if you visit the PhotoPass photographer in DinoLand U.S.A. from 9 to 10 p.m. you can have magical Mickey light effects added to your photo.
-- Disney's Hollywood Studios: The Queen from "Snow White and the Seven Dwarfs," Maleficent, and Cruella de Vil will meet with guests at Sunset Showcase from 10 a.m. to 5 p.m. The Dream Big, Princess photo backdrop will be outside the Theater of the Stars (daylight hours only). You can get a Poison Apple Magic Shot on Sunset Boulevard and a Fisheye lens shot in the Chinese Theatre Courtyard area.
-- Epcot: Genie will join Princess Jasmine in the Morocco Pavilion, and Mushu will join Mulan in the China Pavilion. The Dream Big, Princess photo backdrop will be set up near Epcot Character Spot (daylight hours only). You can get a Baymax Animated Magic Shot with the PhotoPass photographer located near Mouse Gear and the Fountain of Nations, and a Fisheye lens shot near the fountain close to the entrance to Spaceship Earth.
-- Magic Kingdom: Dopey will be with Snow White at Town Square Courtyard, and Captain Hook joins Peter Pan in Fantasyland. The Dream Big, Princess photo backdrop will be in Fantasyland (daylight hours only). Cinderella's Coach will be in Fantasyland and there will be a "Tangled" light painting photo opportunity near Ariel's Grotto (available after dark). You can get a Mickey Mouse Magic Shot on the bridge near Fairytale Garden and at Main Street Vehicle near the Plaza Ice Cream Parlor (available in the morning and early afternoon).
-- Disney Springs: The Dream Big, Princess photo backdrop will be next to the Marketplace Stage. You can get a Fairy Wings Magic Shot from the PhotoPass photographer roaming around the Marketplace near Tren-D (available from 1 to 10:30 p.m.). You can also visit the Disney PhotoPass Studio at Disney Springs for special $99.95 plus shipping pricing on a Personalized Storybook now through August 20.
For access to all of your PhotoPass photos from Disney PhotoPass Day, purchase Memory Maker One Day for $59 in the My Disney Experience mobile app during or after your visit. Share your photos using the hashtags #DisneyPhotoPassDay and #DreamBigPrincess.