Disney Springs News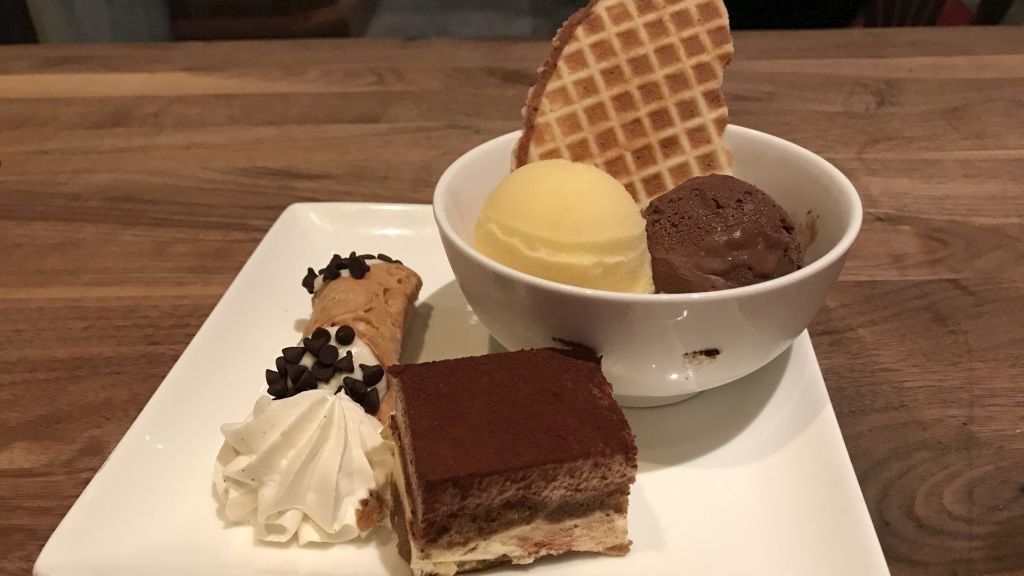 REVIEW: Superb Sunday Supper at Enzo's Hideaway Tunnel Bar
August 15, 2018
AllEars.Net's Deb Wills enjoyed the new Sunday Supper at Enzo's Hideaway Tunnel Bar in Disney Springs and shares her thoughts, along with many great photos from the delicious dining experience.
Newest Dooney and Bourke Bags Now at Disney Springs!
August 11, 2018
Exciting news for Dooney and Bourke lovers -- the newest bags featuring a bright Mouse Ears pattern will be available at Ever After Jewelry Co. and Accessories at Disney Springs today, August 11, 2018.
4R Cantina Barbacoa Food Truck Coming to Disney Springs!
August 07, 2018
The 4R Restaurant Group, owner of 4 Rivers Smokehouse, is launching its newest dining concept in late August with the opening of its 4R Cantina Barbacoa Food Truck located in the Marketplace at Disney Springs.
Chicken Guy! Now Open at Disney Springs!
August 02, 2018
Chicken Guy!, a new collaboration between celebrity chef and TV personality Guy Fieri and restaurateur Robert Earl, opened tonight (Aug. 3) at Disney Springs. Chicken Guy! is a fast-casual chain dedicated to serving chicken tenders paired with more than 20 types of sauce. The AllEars.Net Team had a chance to preview the restaurant just a day ago and was able to sample some of the food, as well.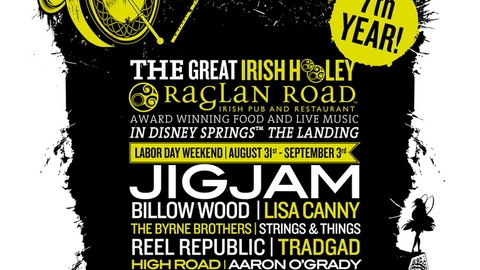 'Great Irish Hooley' Returns Labor Day Weekend to Raglan Road
August 02, 2018
Raglan Road's popular 'Great Irish Hooley' Festival returns to Disney Springs over Labor Day Weekend, Aug. 31-Sept. 3, 2018, for the seventh year. This high-voltage Irish music festival will serve up a colorful live playlist of traditional Irish, Celt grass, folk, blues and soul both inside and outside the Pub.
Menu Mania: A Recap of What's Changed in our Menus
July 28, 2018
Each week in the AllEars Newsletter, we tell you that we are continually updating our dining database, and we give you a few highlights. But maybe you're wondering what exactly that means.

In a nutshell, it means that each and every week we are gathering menus from various Walt Disney World restaurants and then updating them on our site. We are also adding photos of the menu items as we go, not to mention photos of the dining locations themselves. Sometimes we even add videos!

We thought you might find it of interest to see exactly what has changed each week, so we've decided to present you with a weekly recap diving into a little more detail.
New Entertainment at Raglan Road Irish Pub and Restaurant
July 26, 2018
A brand-new show - Rhythms of Raglan 2018 - has launched at Raglan Road Irish Pub and Restaurant in Disney Springs after months of rehearsals in Ireland.

Raglan Road Show Director David Hayes promises "an authentic cultural journey that's both 'lyrical and rollicking' ... it will take us from Ireland's Ancient East to the most contemporary of Irish traditional musical content and ideas, all topped off with dance routines that punch and float in equal measure."
Guy Fieri and Robert Earl Launch Chicken Guy! at Disney Springs
July 25, 2018
Celebrity chef and TV personality Guy Fieri and restaurateur Robert Earl today announced their collaboration that will bring a new dining concept to Walt Disney World. Chicken Guy!, a fast-casual chain dedicated to serving chicken tenders paired with more than 20 types of sauce will launch its Disney Springs flagship location this summer.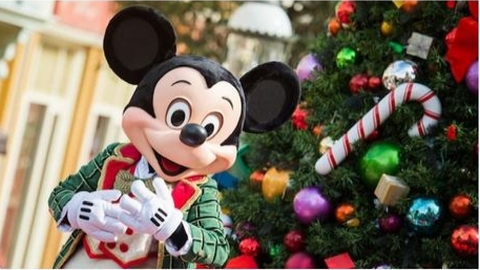 Yuletide Fantasy Tour Reimagined for 2018
July 24, 2018
The Yuletide Fantasy Tour takes you backstage where you will learn all about the logistics involved in turning Walt Disney World into a winter wonderland. The tour (as most all the tours now) are run by Adventures by Disney. Deb Wills previewed the tour, which has been reimagined for the 2018 holiday season.
Preview: What's New for This Holiday Season
July 20, 2018
Walt Disney World held a special "Christmas in July" event for media to share a preview of what will be new in the parks this coming holiday season.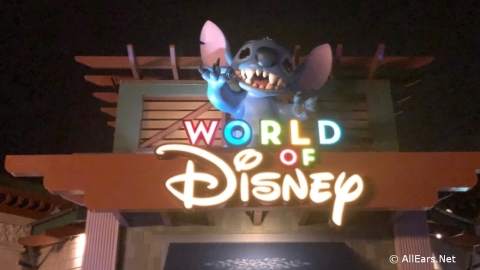 World of Disney Renovation Update
July 20, 2018
As you probably already know, the World of Disney stores at both Disney Springs in Orlando and Downtown Disney District in Anaheim have been undergoing extended renovation that started in February of this year.

One of the AllEars.Net team was wandering around the Disney Springs Marketplace the other evening and captured a few photos of this work-in-progress, so we thought we'd share and get your thoughts.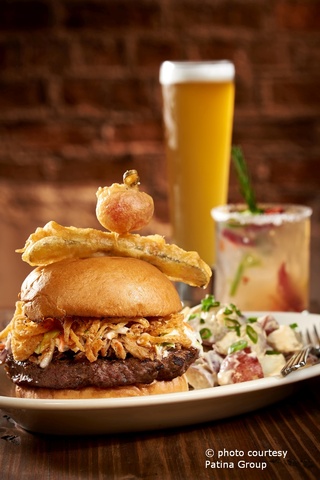 Edison Featuring Red White & Blue Burger
July 15, 2018
The Edison at Disney Springs launched a Burger of the Month Series several months ago. This month's offering, "The Red White & Blue Burger," is layers of short rib and brisket garnished with housemade BBQ pulled pork, fried onions, and coleslaw.
First Look: Terralina Crafted Italian at Disney Springs
July 14, 2018
Terralina Crafted Italian restaurant opened at Disney Springs on June 28. AllEars.Net's Deb Koma stopped in the other day for a quick look around and sampled a few menu items.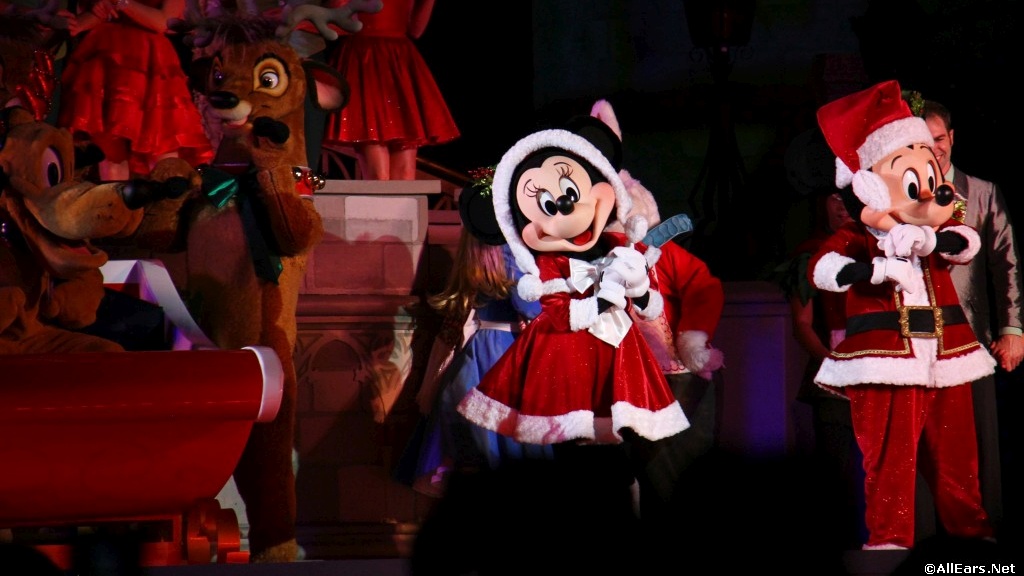 Preview of 2018 Holiday Season Around the World
July 10, 2018
From captivating decor and unique character experiences to delicious treats and magical moments, there is something for everyone during the holiday season at Walt Disney World Resort, starting November 8. Here is a preview of the festivities that await guests in the theme parks and Disney Springs.
Lightning McQueen's Racing Academy, Much More on the Horizon for Walt Disney World!
June 29, 2018
At the media briefing on June 29, 2018, it was announced that Lightning McQueen's Racing Academy, featuring the popular character from the "Cars" films, will debut in Disney's Hollywood Studios early in 2019. The all-new show-attraction, to be located in Sunset Showcase near Rock 'n' Roller Coaster, will also feature Mater and Cruz Ramirez while McQueen demonstrates racing techniques on a new simulator. Disney also provided updates on Minnie and Mickey's Runaway Railway attraction, the Skyliner, and much more.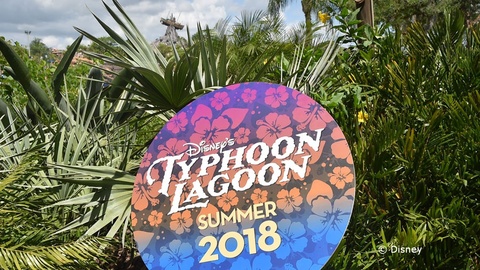 PhotoPass Photographers Offering Independence Day Themed Opportunities
June 28, 2018
Now through September 3, Disney PhotoPass photographers will be available at Walt Disney World's Typhoon Lagoon and Blizzard Beach water parks, both in the water and out. They will also be stationed at the water park Character Experience locations, some of which have special props. Disney PhotoPass has also added special photo opportunities celebrating Independence Day around the theme parks.


-- At the Magic Kingdom's The Muppets Present Great Moments in American History a Disney PhotoPass photographer will be located near Sleepy Hollow in Liberty Square at certain times on July 3 and 4, and will feature a Magic Shot featuring the stars of the show. There will also be a PhotoPass photographer near the replica of the Liberty Bell on July 4th. Cinderella's Coach will be in Fantasyland all day on July 3 and 4, and a Disney PhotoPass photographer will be there, while in the evenings, Ariel's Grotto will have its own PhotoPass photographer with a special photo op.

-- The Disney PhotoPass Studio in the Disney Springs Marketplace is featuring special red, white and blue virtual backdrops now through July 7.

-- At all four theme parks on the Fourth of July, select photographers will have a festive Stars and Stripes prop that you can include in your photos.

Brews and BBQ at Disney Springs Through Sept. 3
June 26, 2018
Starting June 29, you'll be able to find BBQ-inspired dishes at nearly every restaurant at Disney Springs. For guests ages 21 and older, each of these dishes can be paired with a crisp, craft-brewed beer. "Disney Springs Brews and BBQ" offerings will be at 23 different Disney Springs locations through Sept. 3.
Terralina Crafted Italian Now Open!
June 25, 2018
On June 28, James Beard Award-winning Chef Tony Mantuano will debut his newest dining concept, Terralina Crafted Italian. Set along the shores of Lake Buena Vista, Terralina Crafted Italian was inspired by the design and lifestyle of Northern Italy's famous lakes like Lake Como, set far away from city life and surrounded by picturesque villages.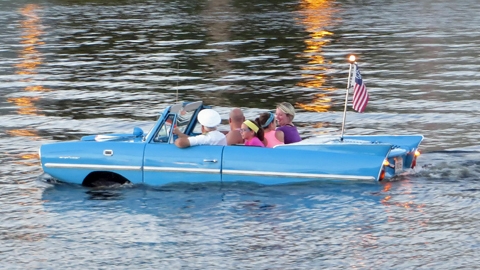 Celebrate Father's Day at Disney World
June 15, 2018
This Father's Day, June 17, watch for shopping and dining specials throughout the World, such as:

-- "T-Bone and Tail" Father's Day meal at Paddlefish at Disney Springs: a 20 oz. T-Bone and cold water lobster tail with a classic bearnaise sauce for $59.

-- Morimoto Asia at Disney Springs is offering dads a complimentary beverage this Father's Day; purchase of an adult entree required.

-- Also, Amorette's Patisserie will offer dipped "Tuxedo" strawberries and special treats honoring Geppetto, the puppetmaker-father from "Pinocchio," from June 14 to 17.

Paddlefish Hosting Summer Special Events
June 10, 2018
Paddlefish at Disney Springs is celebrating summer with a number of special events:

-- Starting on June 12, Paddlefish will host wine tastings the second and fourth Tuesday of each month through September. The in-house sommelier team will lead these tastings on the rooftop deck and wine flights will be served with light bites and tastings. Guests must be 21+ to attend. Tickets and additional details at eventbrite.com

-- On June 13, Paddlefish will celebrate its 2018 Orlando Magazine Dining Awards win as "Best Seafood Restaurant" with a 5-course wine-pairing dinner showcasing the Best of Paddlefish. Guests will be greeted on Paddlefish's rooftop with Mini Maine Lobster Rolls and champagne followed by dishes that feature fresh catches, full flavors and fabulous wine. Guests must be 21+. Tickets and the complete menu at eventbrite.com

-- All day on June 20 Paddlefish will observe National Vanilla Milkshake Day by offering its famous vanilla brownie milkshake for just $5.

No other promotions or discounts apply for the above.