Disney Springs News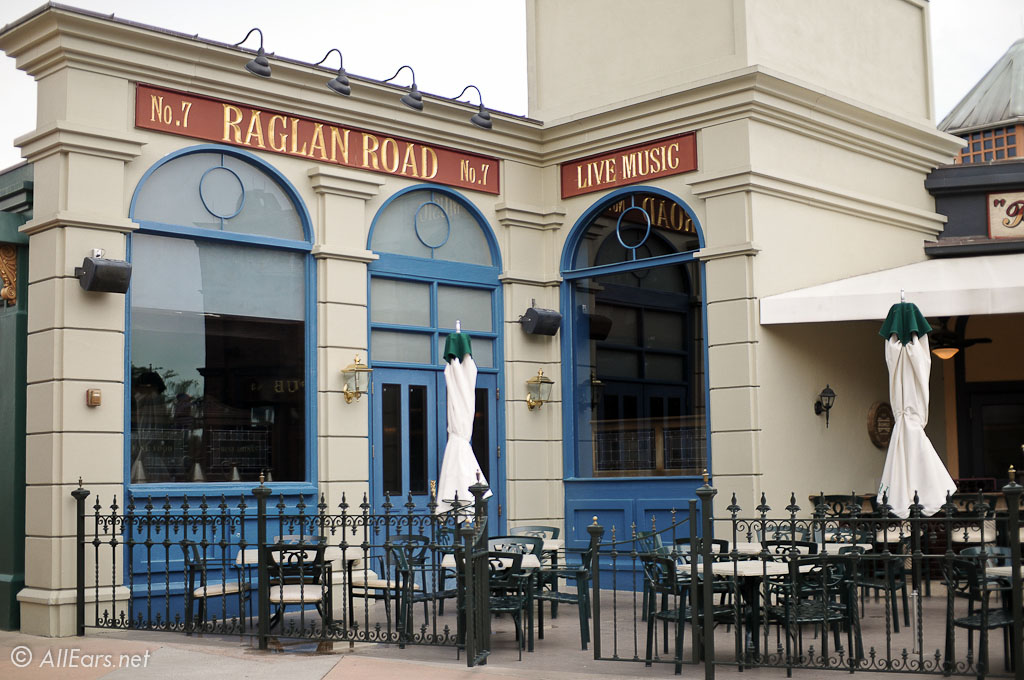 Raglan Road Offering Christmas Day Meal
December 10, 2017
In other Raglan Road news, the restaurant will offer special holiday dining on Dec. 25 from 11 a.m. to 11 p.m. The Christmas Day menu will include butter and herb-roasted turkey breast on mashed potatoes, with apple, sage and sweet onion stuffing; smoked bacon Brussels sprouts; duck-fat roasted potatoes; and cranberry and plum chutney served with traditional gravy. Price for adults is $27.95; children's price is $14. Those who wish to skip the holiday special can order anything on the regular dinner menu. Live bands and dance entertainment will be scheduled as usual beginning at 4 p.m. Reservations can be booked directly with Raglan Road at 407-938-0300.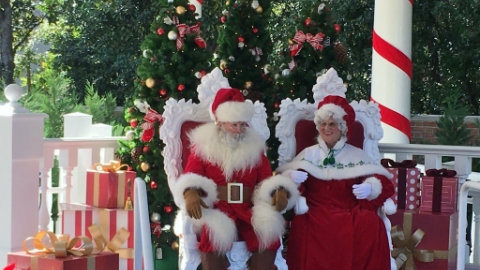 Looking for Santa at WDW?
December 04, 2017
Walt Disney World kicked off its holiday celebrations earlier this month, and that included the long-standing tradition of Santa Claus meeting with children and their families at his chalet at Disney Springs. This year, the location has moved and it's not quite as visible as in years past.
Executive Chef Named for Disney Springs Venues
December 01, 2017
Patina Restaurant Group is excited to announce the appointment of Chef Theo Schoenegger as Executive Chef of its new highly anticipated Italian concepts Maria and Enzo's Ristorante and Enzo's Hideaway Tunnel Bar opening this winter at Disney Springs. One of the most influential Italian chefs in New York history, Theo's simple yet superb cooking at San Domenico and Palio set the standard for authentic Italian fine dining. A rare chef with versatility to do rustic, more casual food and also elegant, Michelin-level cuisine, Schoenegger is at the top of his game. Now with these new Disney restaurants, he will shift his focus to Sicilian and Roman cuisine.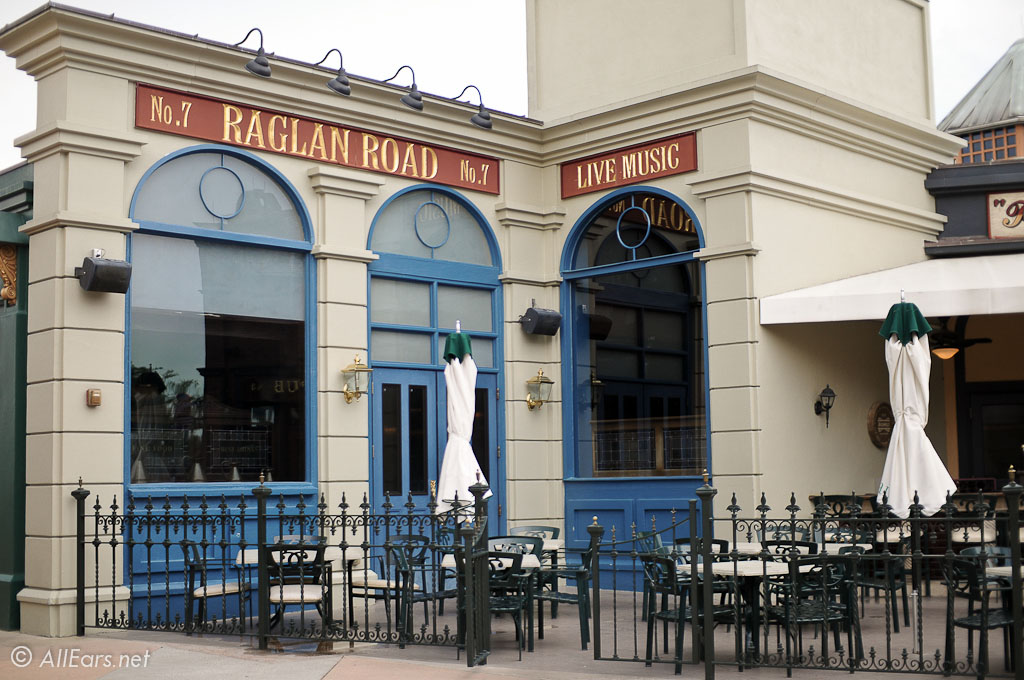 Raglan Road Named Top 100 Restaurants by OpenTable
November 28, 2017
Raglan Road Irish Pub and Restaurant in Disney Springs has been announced as one of the Top 100 restaurants nationwide for groups to gather and enjoy a first-rate dining experience, according to OpenTable, the world's leading provider of online restaurant reservations. The 100 Best Restaurants for Groups in America list is generated solely from more than 10 million verified OpenTable diner reviews collected between October 1, 2016 and September 29, 2017.
Disney Opens Ever After Jewelry Co. in Disney Springs
November 27, 2017
Ever After Jewelry Co. is now open in the Town Center at Disney Springs. The new Disney-operated store replaces the former D-Living concept, which changed its look and merchandise seasonally.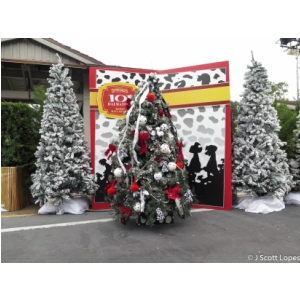 Disney Springs Tree Trail Expands for Second Year
November 25, 2017
Through Jan. 7, 2018: The Disney Springs Tree Trail, now in its second year, has expanded and now also includes Santa's Chalet. You can meet Santa until December 24 from noon to 10 p.m. on Monday to Thursday, and from 10 a.m. to 10 p.m. on Friday to Sunday. The Tree Trail is open daily until Jan. 7, from noon to 10 p.m.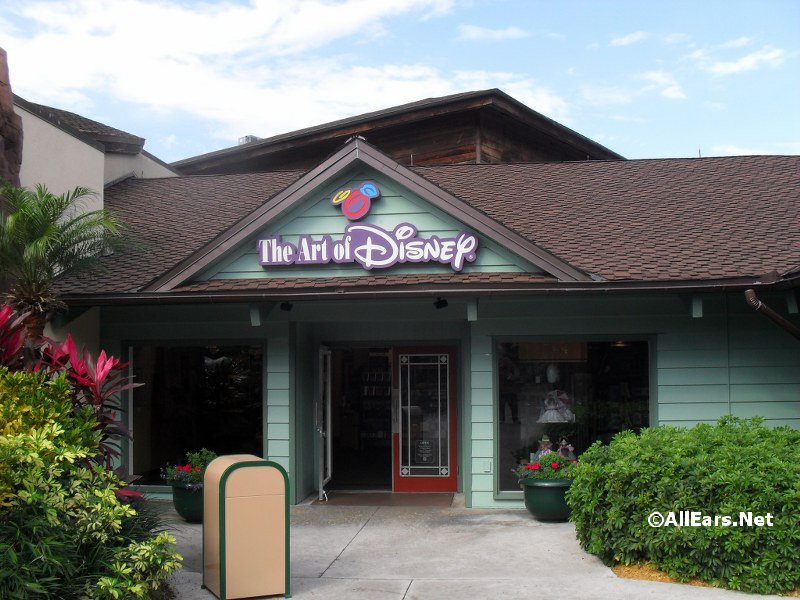 Art of Disney at Disney Springs Hosting Several Events
November 22, 2017
The Art of Disney at Disney Springs has several upcoming events of note:

-- This Friday and Saturday night, Nov. 24-25, from 6 to 9 p.m., Disney Artist Will Gay will be signing his new print, "Mickey's Sky Ride" and other art.

-- American folk artist Jim Shore will be at The Art of Disney on Sunday, Nov. 26, from 10 a.m.-Noon., for special appearances and signings featuring new pieces from the Disney Traditions collection.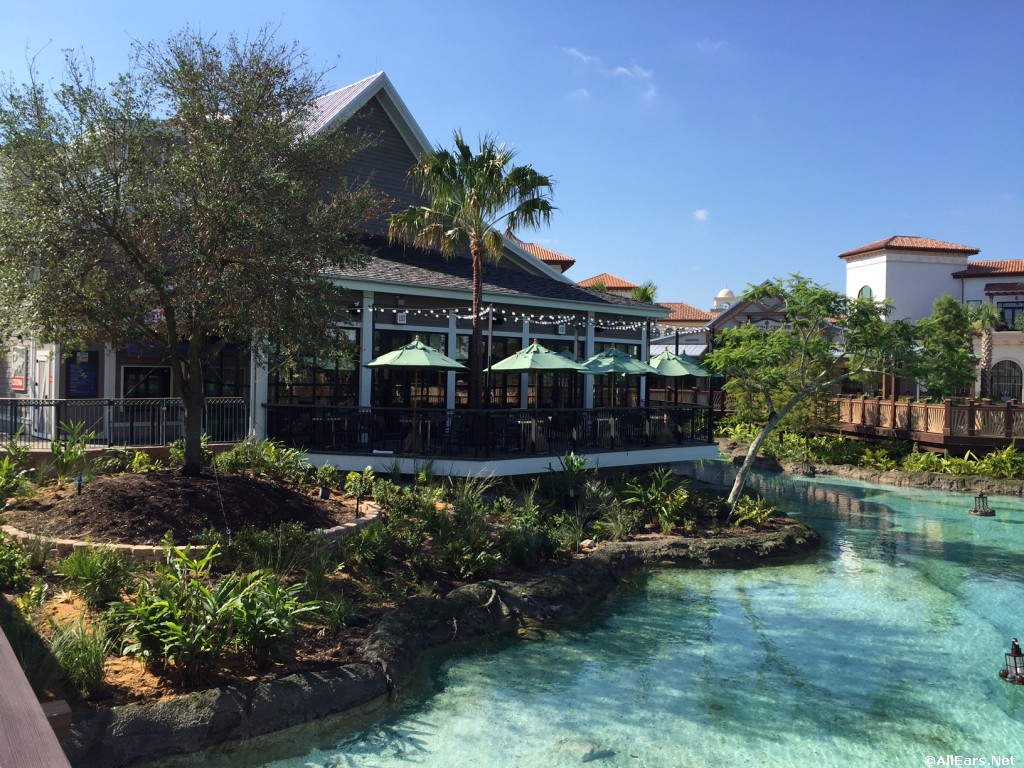 Frontera Cocina Offering Gift Card Bonus
November 20, 2017
Now through December 15, Frontera Cocina Mexicana at Disney Springs will give a bonus $20 gift card for every $100 gift card purchased. Also if you're shopping at Disney Springs on November 24 (AKA Black Friday, the day after Thanksgiving), before 4 p.m. you can receive received 15 percent off food and non-alcoholic beverages at Frontera Cocina.
Disney Christmas and Dogs Dooney and Bourke Collections
November 20, 2017
Two highly anticipated Disney Dooney and Bourke collections will be released next week. The Winter Wonderland (Christmas) design and the Disney Dogs are finally going to be available after they were unveiled over the summer.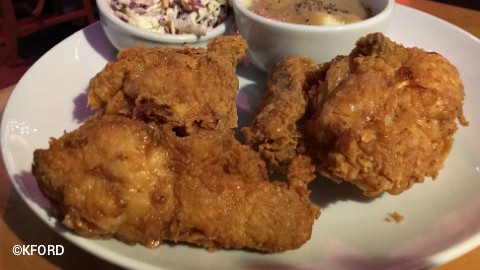 REVIEW: House of Blues Orlando at Disney Springs
November 07, 2017
The House of Blues Orlando restaurant recently updated its menu, and Blogger Kristin Ford paid a visit to sample new dishes and old favorites.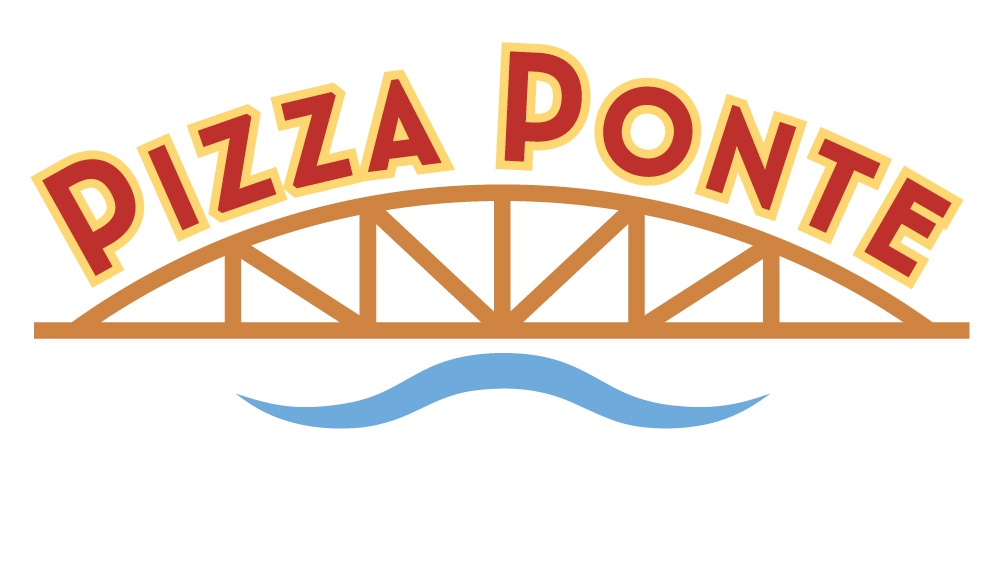 New Italian Restaurants Coming to Disney Springs
October 30, 2017
Nick Valenti, CEO of Patina Restaurant Group (PRG), has confirmed plans to open three new modern Italian restaurant and bar concepts at Disney Springs this winter. The restaurants, all new concepts created by PRG, each with unique menus, will form an expansive dining complex showcasing authentic Italian food and entertainment. They will be adjacent to The Edison, the lavish Industrial Gothic-style destination also being developed by PRG.
Artist Showcase Coming to Art of Disney
October 29, 2017
The Art of Disney at Disney Springs will host an Artist Showcase with Disney Artists Will Gay, Brian Blackmore, and Don "Ducky" Williams on Nov. 24 - 25. These three talented artists will be on hand for special appearances and signings from 6 to 9 p.m. on both days.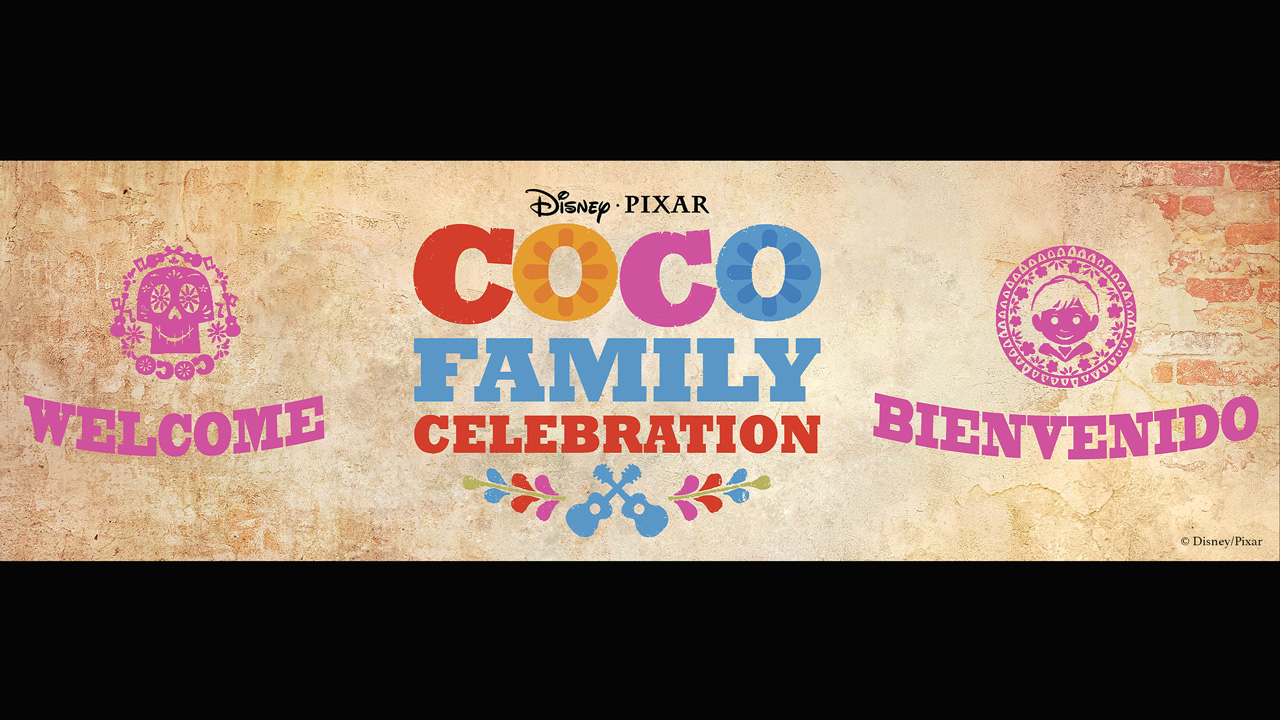 Disney-Pixar's 'Coco' Family Celebration at Disney Springs
October 26, 2017
While Disney•Pixar's 'Coco' will debut on the big screen November 22, Disney Springs guests can celebrate early with a family-friendly fiesta that will take place at Disney Springs West Side from October 27 through November 26, 2017.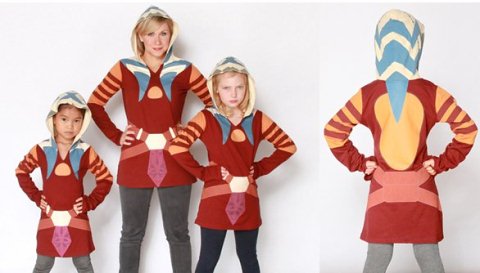 Her Universe Founder Signing on Both Coasts
October 25, 2017
Her Universe founder Ashley Eckstein and graphic artist Ashley Taylor will be on hand for a special signing at WonderGround Gallery at Disney Springs Marketplace Co-Op on Oct. 29, from 2 to 4 p.m. Wristbands will be distributed at store opening on the day of the signing to guests who make a purchase of Her Universe art and apparel. A wristband from the appearance location is required to meet Ashley Eckstein and Ashley Taylor and allows you to get two items signed. A limited number of wristbands will be available the day of the signing. Once the wristbands have been distributed, the line to meet Ashley Eckstein and Ashley Taylor will close.

Additionally, Her Universe founder Ashley Eckstein and graphic artist Ashley Taylor will be on hand for a special signing at The Collector's Warehouse at Disney California Adventure on Oct. 27, from 5 to 7 p.m.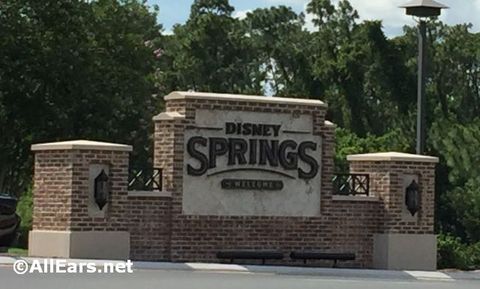 Disney Springs Welcomes New Retailers
October 21, 2017
Several new retailers have opened or are coming soon to Disney Springs:

-- Bowes Signature Soy Candles, which specializes in candles with cotton, eco-friendly wicks and 100 percent natural soy wax, is open now and is located inside Marketplace Co-Op. Each candle is hand-poured and labeled locally in Orlando. You can even customize a candle by creating your own scent.

-- Swings N' Things offers, as its name hints, hammocks and porch swings, in a kiosk located near Cookes of Dublin.

-- rinse bath and body co. will open its new kiosk soon near Paddlefish, where it will showcase natural products handmade in Monroe, Georgia. Among the products offered there will be natural deodorant, essential oil roll-ons, shower bombs, and the Peppofoot footcare collection.

NBA Experience to Open at Disney Springs in 2019
October 20, 2017
Walt Disney World Resort unveiled the first look at the new NBA Experience coming to Disney Springs in Summer 2019.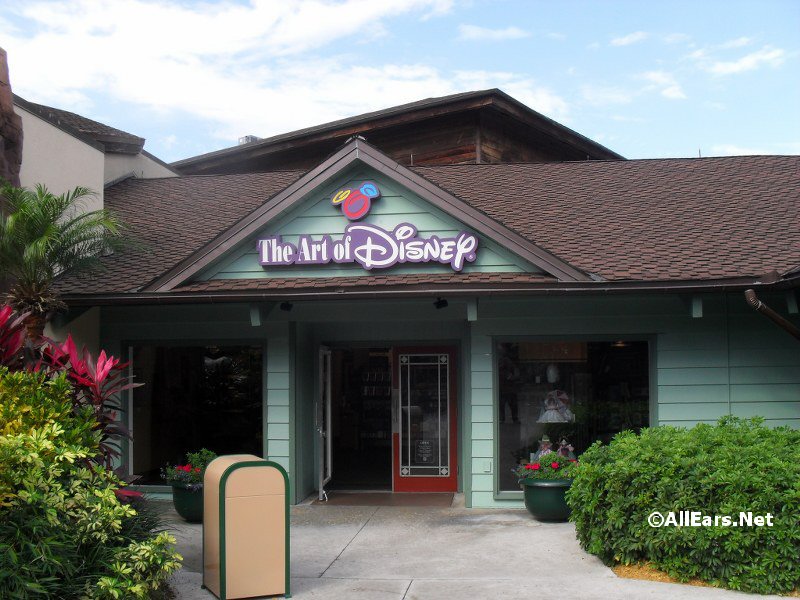 Darren Wilson Appearing at Art of Disney
October 20, 2017
Artist Darren Wilson will be featured in an upcoming Artist Showcase at the Art of Disney at Disney Springs. He will be on hand for a special appearance and signing from 6 to 9 p.m. on Oct. 20 and from 7 to 9 p.m. on Oct. 21.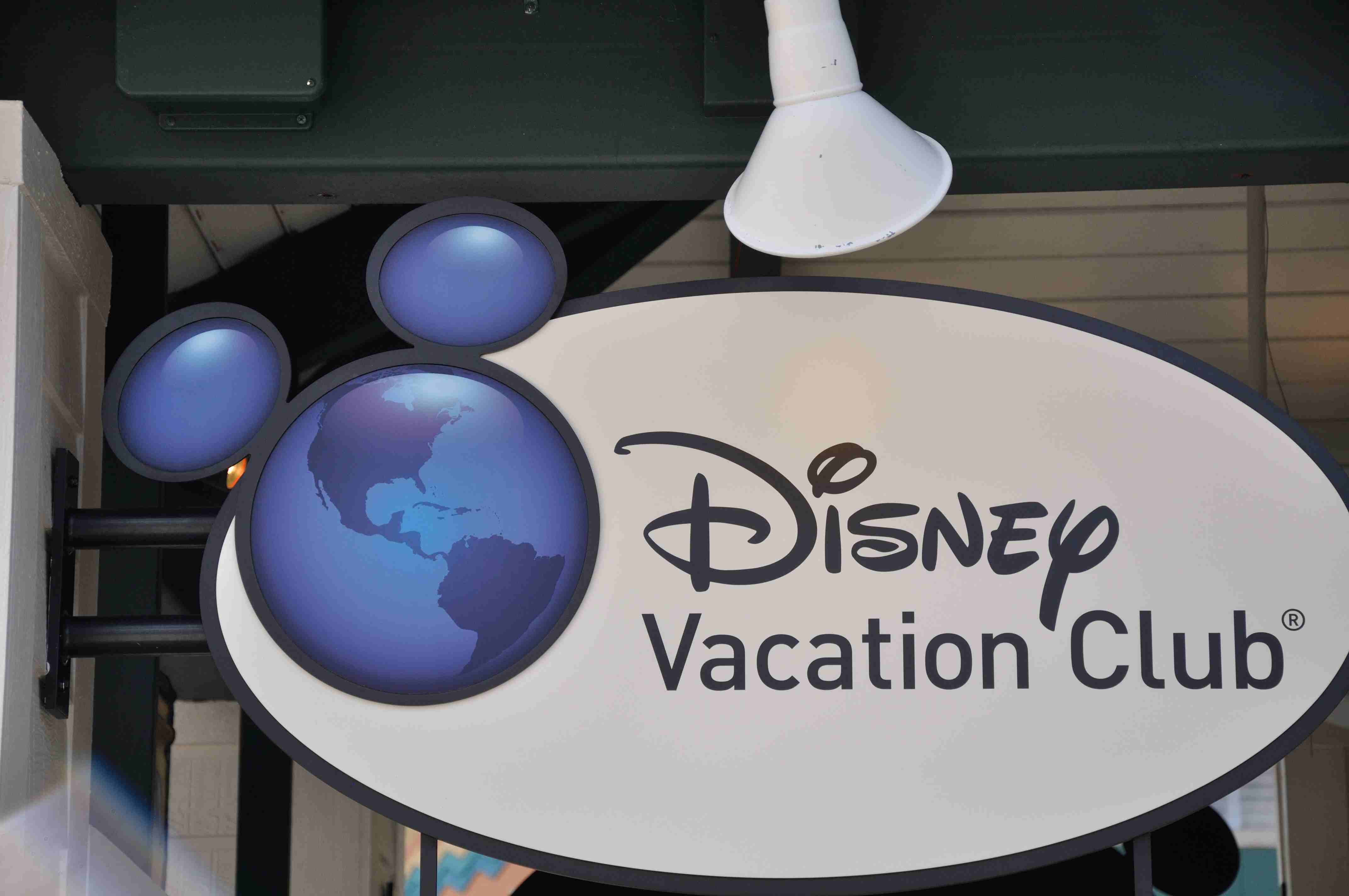 DVC "Midweek Magic" Continues at Disney Springs
October 18, 2017
"Midweek Magic" for Disney Vacation Club Members continues at Disney Springs on select dates and in select locations:

-- The Columbia Sportswear shop in the Town Center neighborhood will offer DVC Members a 10 percent discount off purchases (on top of any additional sales promotions) and a complimentary Columbia mesh ball cap (while supplies last) on Friday Oct. 20 or Friday Oct. 27 from 10 a.m.-11:30 p.m.

-- Other discounts available on Wednesdays include: 20 percent discount at Kipling, Sunglass Icon, Apex Sunglasses, Joffrey's Tea Company (valid specifically on the purchase of gift-basket sets) and Edward Beiner (excluding Cartier); 15 percent discount at Origins, Pop Gallery (for jewelry purchases) and Sugarboo and Co.; 10 percent discount at Sanuk, UGG, Pandora, Tommy Bahama and L'Occitane Provence (where Members also enjoy complimentary mini-facials and hand treatments).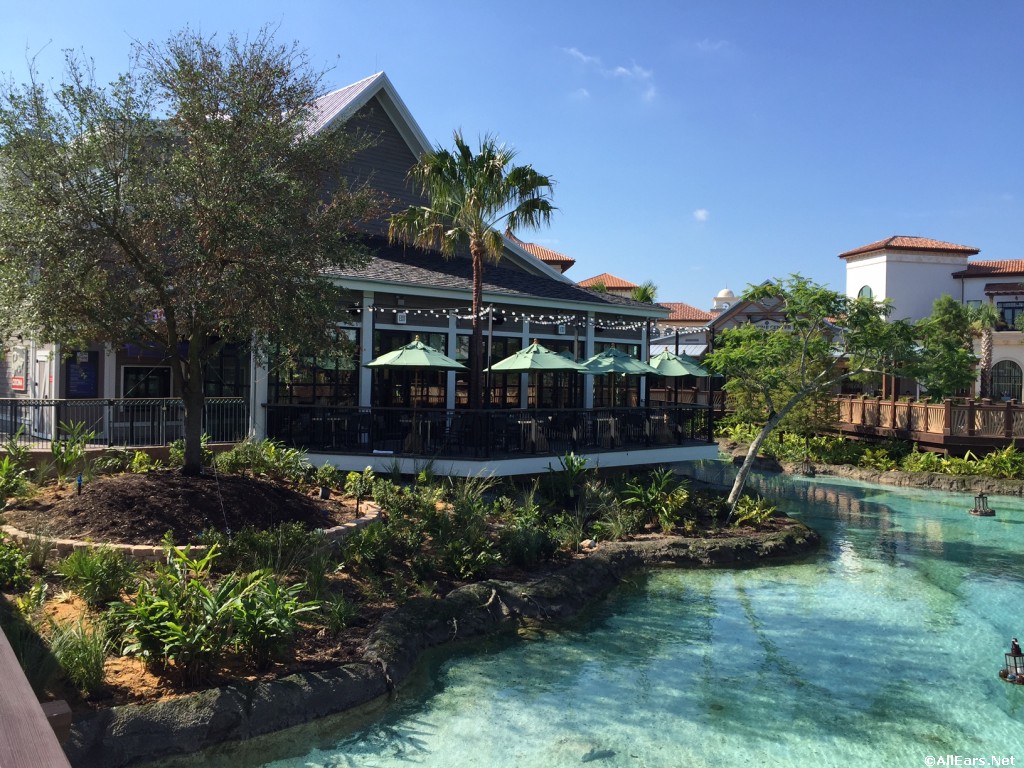 Frontera Cocina Mexicana Offering Specials
October 11, 2017
Frontera Cocina Mexicana at Disney Springs is offering a number of specials:

-- All October long, kids eat free Monday through Thursday, all day. This includes choice of kid's menu cheese quesadilla or chicken taco, soft drink, and kid's menu dessert.

-- Enjoy $5 Margaritas Clasicas all day long on Margarita Mondays.

-- On Taco Tuesdays, enjoy the Taco Trio Platter for $10. The platter includes one each of the Cochinita Pibil, Barbacoa, and Mushroom tacos served on warm, handmade corn tortillas with a side of black beans. An accompanying Corona Light draft is just $5.

-- Happy Wednesdays feature half-off starters and live entertainment from 5 to 8 p.m.

Tickets on Sale Now for Star Wars: Secrets of the Empire
October 11, 2017
Tickets are now on sale for the highly anticipated hyper-reality experience, Star Wars: Secrets of the Empire, debuting at Disney Springs at Walt Disney World Resort in Orlando on December 16 and Downtown Disney at Disneyland Resort in Anaheim on January 5.

Tickets for Star Wars: Secrets of the Empire can be purchased now at www.thevoid.com.