Disney Springs News
All Walt Disney World Discounts in One Place!
August 20, 2017
Discounts across Walt Disney World are consolidated in one place. Check out both our PDF files for easy viewing!
Bubbles and Brunch Event On Sale Now
August 17, 2017
Bubbles abd Brunch, a casual, cocktail-style event will take place in Morimoto Asia's Forbidden Lounge on Sunday August 27 at noon. The menu, created by Executive Chef Yuhi Fujinaga, will include modern Pan-Asian inspired brunch dishes paired with a variety of vintage Moet champagnes. Bubbles and Brunch tickets are $60 per person, plus tax and gratuity, and can be ordered online HERE.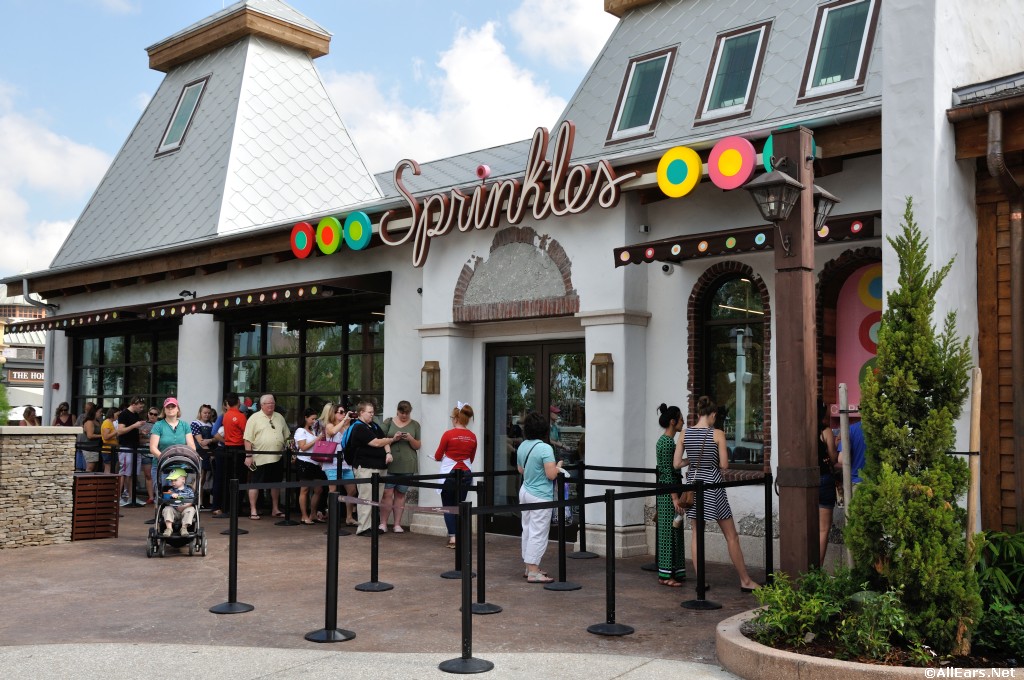 Sprinkles Celebrates Eclipse with Special Cupcake
August 17, 2017
To celebrate the upcoming total solar eclipse on August 21, Sprinkles, the cupcake bakery located at Disney Springs, is offering a special Black Velvet cupcake for three days only. Billed as their "deepest, darkest, most chocolatey cake" the cupcake is made with Dutch process black cocoa. Black Velvet is available while supplies last August 19-21, or you can pre-order HERE.
Rooftop Wine Dinner at Paddlefish on Aug 24
August 16, 2017
Paddlefish at Disney Springs is featuring a four-course Rooftop Wine Dinner on August 24 at 6:30 p.m. Tickets for the event, which highlights Old World wines paired with New World cuisine, cost $100/person and can be purchased at https://www.eventbrite.com/e/rooftop-wine-dinner-tickets-36522798674
Artist Jasmine Becket-Griffith Signing at Marketplace Co-Op
August 13, 2017
Artist Jasmine Becket-Griffith will be available for a special signing at the Marketplace Co-Op at Disney Springs on August 19 from 4 to 7 p.m. Her painting are known for their strong female characters with large luminous eyes, in a pop surrealism style dominated by whimsical, fantastic, gothic or historical themes.
PhotoPass Day Returning to Disney World August 19
August 13, 2017
In celebration of World Photo Day on August 19, Disney PhotoPass Day will return to Walt Disney World Resort. During this event, Disney PhotoPass Service will offer a number of exclusive photo opportunities. In honor of Disney's "Dream Big, Princess" campaign, you'll also find photo opportunities focused on some of your favorite Disney Princesses. Here's a listing of the special opportunities that are planned in each of the four theme parks and Disney Springs on August 19. (Entertainment and photo opportunities are subject to change. Some locations could be affected by inclement weather.)

-- Disney's Animal Kingdom: Meeko with Pocahontas at Character Landing on Discovery Island; Timon with Rafiki at Rafiki's Planet Watch; Princess Atta and Flik at Discovery Island near Creature Comforts. The Dream Big, Princess photo backdrop will be before the park entrance (daylight hours only). You can get a Jungle Book Magic Shot near Yak and Yeti Restaurant. Also, if you visit the PhotoPass photographer in DinoLand U.S.A. from 9 to 10 p.m. you can have magical Mickey light effects added to your photo.
-- Disney's Hollywood Studios: The Queen from "Snow White and the Seven Dwarfs," Maleficent, and Cruella de Vil will meet with guests at Sunset Showcase from 10 a.m. to 5 p.m. The Dream Big, Princess photo backdrop will be outside the Theater of the Stars (daylight hours only). You can get a Poison Apple Magic Shot on Sunset Boulevard and a Fisheye lens shot in the Chinese Theatre Courtyard area.
-- Epcot: Genie will join Princess Jasmine in the Morocco Pavilion, and Mushu will join Mulan in the China Pavilion. The Dream Big, Princess photo backdrop will be set up near Epcot Character Spot (daylight hours only). You can get a Baymax Animated Magic Shot with the PhotoPass photographer located near Mouse Gear and the Fountain of Nations, and a Fisheye lens shot near the fountain close to the entrance to Spaceship Earth.
-- Magic Kingdom: Dopey will be with Snow White at Town Square Courtyard, and Captain Hook joins Peter Pan in Fantasyland. The Dream Big, Princess photo backdrop will be in Fantasyland (daylight hours only). Cinderella's Coach will be in Fantasyland and there will be a "Tangled" light painting photo opportunity near Ariel's Grotto (available after dark). You can get a Mickey Mouse Magic Shot on the bridge near Fairytale Garden and at Main Street Vehicle near the Plaza Ice Cream Parlor (available in the morning and early afternoon).
-- Disney Springs: The Dream Big, Princess photo backdrop will be next to the Marketplace Stage. You can get a Fairy Wings Magic Shot from the PhotoPass photographer roaming around the Marketplace near Tren-D (available from 1 to 10:30 p.m.). You can also visit the Disney PhotoPass Studio at Disney Springs for special $99.95 plus shipping pricing on a Personalized Storybook now through August 20.
For access to all of your PhotoPass photos from Disney PhotoPass Day, purchase Memory Maker One Day for $59 in the My Disney Experience mobile app during or after your visit. Share your photos using the hashtags #DisneyPhotoPassDay and #DreamBigPrincess.

Orlando Magical Dining Month Part 1
August 08, 2017
It's that time of year again -- the time when a number of Orlando-area restaurants band together to offer patrons a chance to experience fine dining at a bargain price while benefiting a good cause, or causes.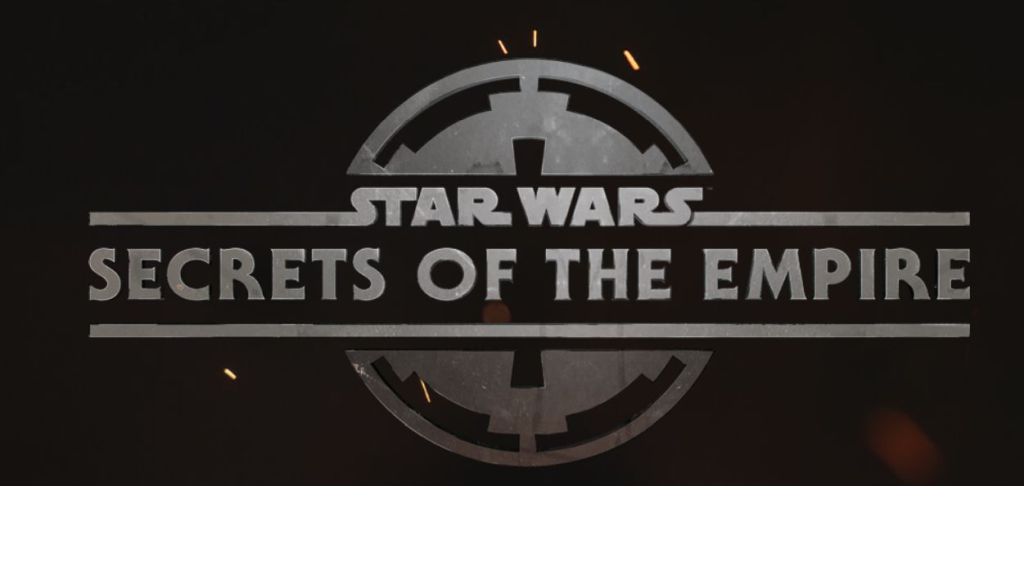 Star Wars: Secrets of the Empire Coming This Fall
August 04, 2017
The VOID's new, groundbreaking hyper-reality experience, Star Wars: Secrets of the Empire is coming to Downtown Disney at the Disneyland Resort and Disney Springs at Walt Disney World Resort.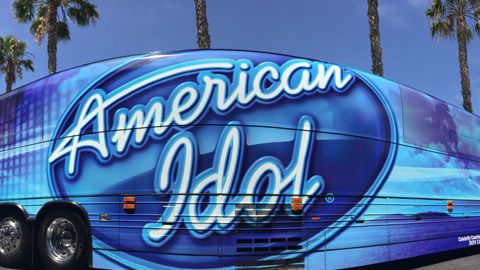 American Idol Bus Tour Coming to Disney Springs
August 04, 2017
For the first time, the 'Idol' bus will kick off open auditions at the Walt Disney World Resort.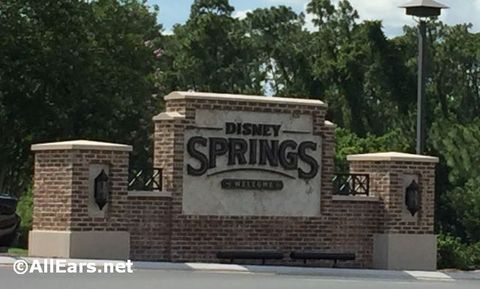 Disney Springs Shops Offering "Back to School" Specials
August 04, 2017
Disney Springs shops are offering a number of "back to school" specials. Here's just a sample:

-- Superdry is offering $50 off your purchase of $200 or more August 18 through September 5.
-- When you spend more than $100 at Shore, you'll receive a drawstring backpack August 18 through August 20.
-- Sunglass ICON and APEX by Sunglass Hut are offering $40 off a second pair of polarized glasses when you purchase one full-priced pair.
-- Visit Sperry for 30% off select styles, now through August 18.
-- At UGG, enjoy complimentary customization up to $20 on any purchase of Kids' Classic II products.
-- Basin is offering $10 off when you purchase a body butter, scrub, and three bath bombs together from August 4 through 6.
-- At Sugarboo and Co. when you purchase any pillow August 11 through 20, you can purchase a second one at half off.
-- Wolfgang Puck Express in the Marketplace is offering a free kids meal with the purchase of one adult entree from August 4 through August 13.

Dress Shop Returning to Marketplace Co-Op
July 27, 2017
The Dress Shop, a "shop within a shop" that features whimsical apparel and accessories, will return to Cherry Tree Lane in the Disney Springs Marketplace Co-Op on July 27. This collection, created especially for Disney Parks, first appeared this past spring. When the Dress Shop reopens, guests will find 10 original dresses inspired by the Orange Bird, Walt Disney's Enchanted Tiki Room, the Haunted Mansion, and more. There will also be a new Cinderella-inspired dress with metallic embroidery. (The Dress Shop collection will also be available in Vault 28 at Downtown Disney District at Disneyland Resort.)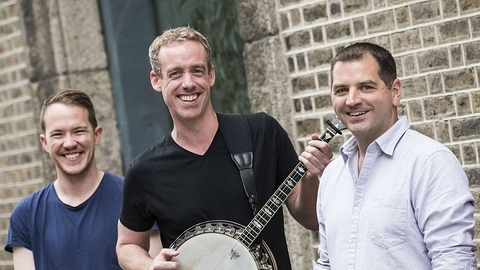 6th Annual Great Irish Hooley Takes the Stage at Raglan Road
July 26, 2017
The 6th Annual 'Great Irish Hooley' takes the stage Labor Day Weekend at Raglan Road in Disney Springs. Celebrating Irish song, dance, food and drink, the Great Irish Hooley kicks off performances beginning at 3 p.m. Friday, Sept. 1, and continues each day and night through late Monday and into the wee hours. This year's Hooley entertainment headliners include: Elevation, a U2 tribute act; Lisa Canny Band, combining traditional Irish, RandB and Hip Hop; and Gary O'Meara Band, with a traditional Irish banjo player. In addition, the Raglan Road Irish Dancers and champion Irish dancer Ciaran Keating, Raglan Road's show choreographer, will host an entertaining event that traces the origins of Irish dance from earliest jigs and reels through contemporary times. The complete entertainment schedule will be posted at www.raglanroad.com and www.greatirishhooley.com closer to the event.
PREVIEW: 2017 Holiday Shows and Merchandise
July 26, 2017
Walt Disney World shared some details for the upcoming holiday season at a recent media preview. Here are the highlights, including a video of just merchandise!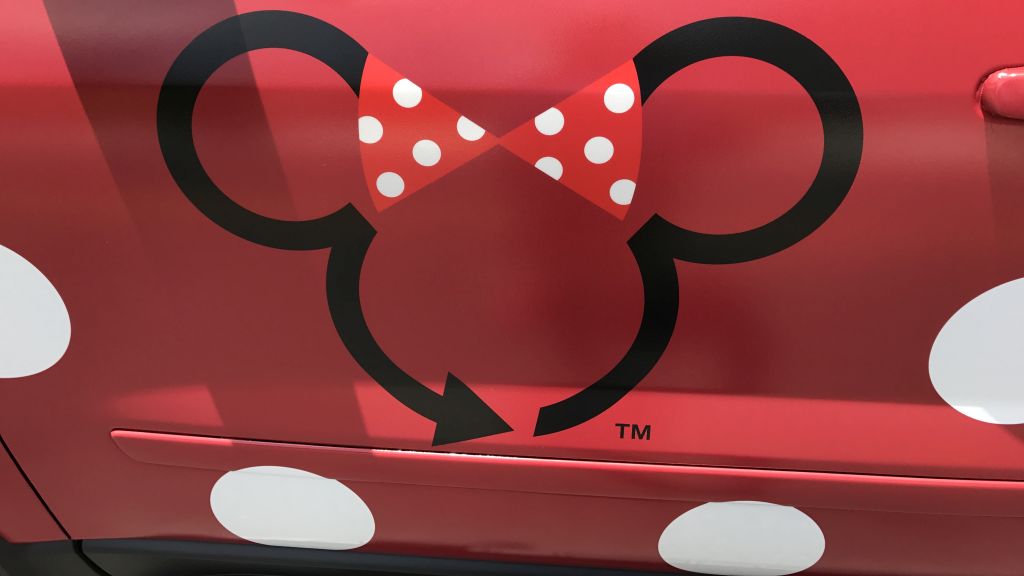 First Look Disney's Minnie Van Service
July 26, 2017
Deb gets a look at the new Disney Minnie Van Service still in a test phase.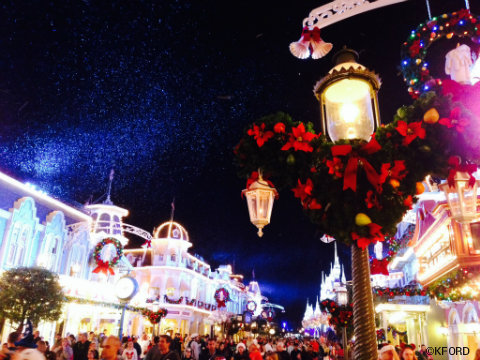 Holiday Season Details for Disney World Released
July 25, 2017
Walt Disney World released details today on this coming holiday season at a special media preview. Among the highlights:

-- At Disney Springs, the Disney Springs Holiday Tree Trail will return with even more trees than last year. The trees are 10' and 12' tall with a 10' backdrop for a guest photo op. The new Disney Springs Logo Tree will feature custom ornaments for Disney Springs Operating Participants. This will be followed by trees themed to variety of characters and Disney films: Mickey and Minnie, Pluto (devoted to pets), Sleeping Beauty (new), Beauty and the Beast, Princess and the Frog, the Little Mermaid, Frozen, Snow White, Cinderella, Pinocchio (new), 101 Dalmatians, Fantasia (new), Villains, Lilo and Stitch, Dumbo (new), Tangled, Robin Hood (new), Peter Pan (new), Jungle Book, Muppets, Mulan, Mary Poppins, and Alice in Wonderland. Santa's Chalet will be located at the end of the trail with snow. Each tree will have a signature ornament you can purchase. As you exit the trail, there will be one final tree with what's at the Disney Store for the holidays.

-- At Disney's Hollywood Studios, Jingle Bell, Jingle BAM! returns on November 7. The show will be updated with a few different sequences and new characters, along with more integration of fireworks. There may be one or two additional "holiday" offerings at the Studios this year, too -- details will be announced at a future date.

-- In Epcot, Joyful! A Gospel Celebration is returning. In addition, the Mexico pavilion will feature an enhanced holiday celebration titled La Posada, with authentic Mexican with mariachi, dancers and music similar to a festival.

-- In the Magic Kingdom, all the special shows and happenings from Mickey's Very Merry Christmas Party will be available to all guests the week of Christmas. Also, A Frozen Holiday Wish will return once a night on non-party nights and twice a night during the Party. The Main Street Trolley Show will have a new Christmas theme, and the Move It Shake It Dance and Play It! parade will have a holiday finale.

-- A number of new holiday merchandise items, including Hanukkah items, will be available to purchase.

AllEars.Net's Deb Wills attended this preview -- watch for her related blog on the site later this week!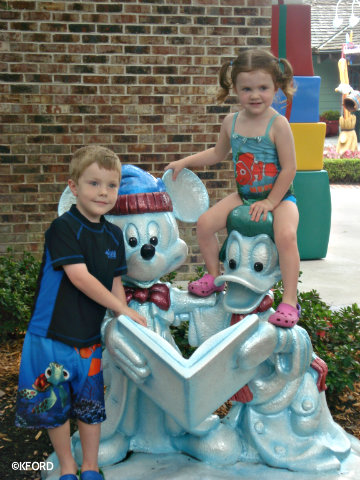 Disney Springs Celebrating Christmas in July
July 19, 2017
Now through July 30, the Marketplace side of Disney Springs will be celebrating Christmas in July with merchandise, entertainment and treats. Some of the holiday-themed activities include:

-- Santa, dressed in his summer vacation attire, meeting and taking photos with guests at Disney's Days of Christmas each day from 1 to 10 p.m.
-- a DJ spinning Christmas beats.
-- holiday face-painting
-- Disney Springs fountains decked out for the season.
Admission and parking in two garages at Disney Springs are free.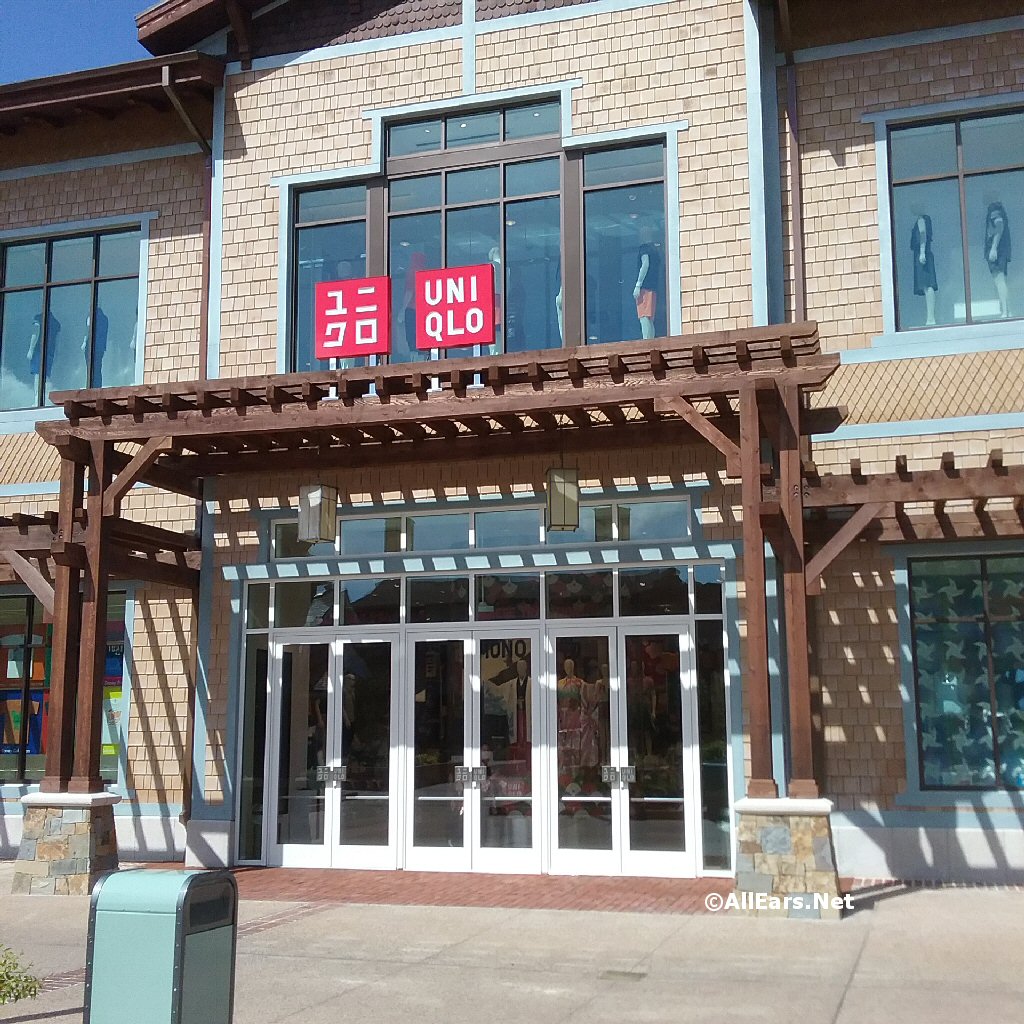 Uniqlo Celebrates One-Year Anniversary with Special Promotions
July 14, 2017
Uniqlo, the women's, men's and kids' clothing and accessories retailer, is celebrating its one-year anniversary at Disney Springs. From now until July 20, the store is offering special promotions on in-store items. Each night from 7 to 11 p.m. shoppers can play games inspired by those found at Japanese summer night markets. Weekend events will include calligraphy demonstrations (from noon to 5 p.m.), origami lessons (from noon to 7 p.m.), and more.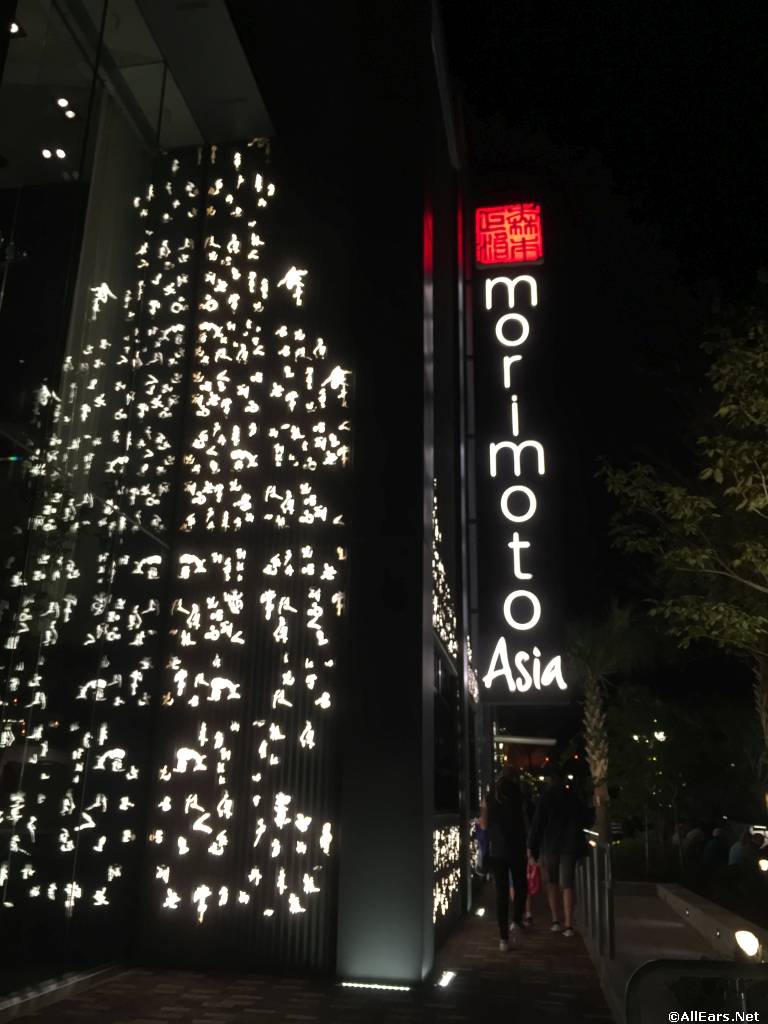 Morimoto Asia to Host Inaugural Craft Beers and Bites Festival
July 13, 2017
Morimoto Asia at Disney Springs will hold its inaugural Craft Beers and Bites Festival on July 29 from 1 to 4 p.m. The event will feature eight Florida craft breweries, with individual food pairings prepared by Morimoto Asia Executive Chef Yuhi Fujinaga. The festival's $49.80 (tax included) price tag entitles you to unlimited beer and bites, with 100 percent of the profits benefiting Children's Home Society of Florida.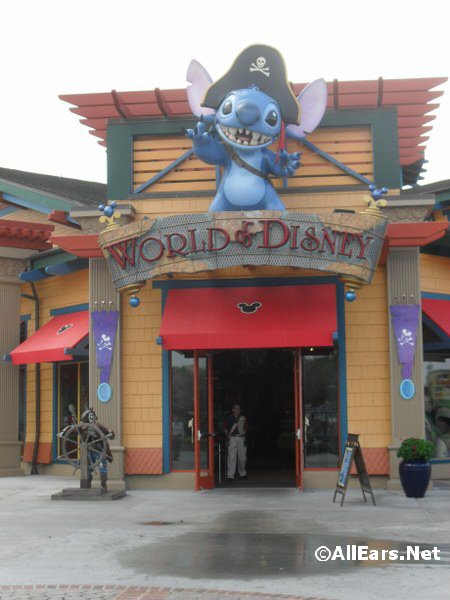 World of Disney Offering Limited-Time Special Shopping Card
July 13, 2017
Starting July 13, World of Disney at Disney Springs Marketplace is running a limited-time promotion on a special Shopping Card. Purchase the $100 Shopping Card and receive a bonus $25 Shopping Card. This Shopping Card is different from the Disney Gift Card and can be used ONLY at Disney owned and operated locations at Disney Springs and the Orlando International Airport, and on the Shop Disney Parks app. The $100 Shopping Card has no expiration date, but the bonus $25 card must be used by October 29, 2017. The cards will be sold while supplies last.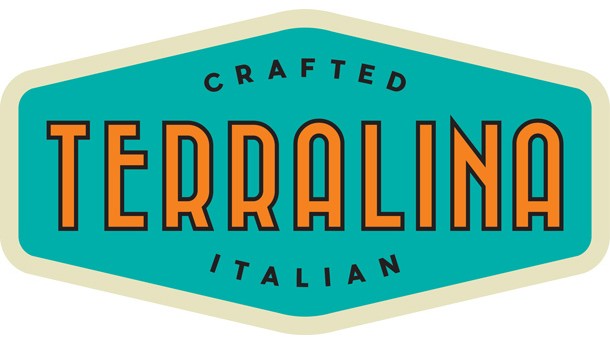 Terralina Crafted Italian Opens This Fall at Disney Springs
July 11, 2017
A new Italian restaurant, Terralina Crafted Italian, is slated to open this fall at Disney Springs on the site of the former Portobello Country Italian Trattoria. James Beard Award-winning Chef Tony Mantuano will curate the new menu, and Chef Justin Plank will return from Portobello to run the kitchen.