Walt Disney World News
Disney Cruise Line
Disneyland Resort
SeaWorld Orlando
Site News
News Around the World
News Filters:
---
Previews Signups of Pandora Now Available
March 24, 2017
Annual Passholders and Disney Vacation Club Members are now able to reserve a 2 hour window to visit Pandora before it officially opens.
Related Links:
-- FastPass+ Ressies Now Available for Pandora World of Avatar
-- Satu'li Canteen Menu
-- More Details Emerge on Pandora's Satu'li Canteen

Music of Pixar Live Debuts 5/26
March 24, 2017
A new limited time concert debuts at Disney Hollywood Studios May 26th.
First Bites from the DCA Food and Wine Festival
March 24, 2017
Laura Gilbreath shares her ratings of some of the food items at the Disney California Food and Wine Festival, which runs from March 10 through April 16 this year. The schedule has been expanded this year with culinary demonstrations and wine, beer, and spirits tastings scheduled daily. A number of Premium events were also added, including Sweet Sundays (my favorite) and Winemaker and Brew Master dinners. There are new Festival Marketplaces and new entertainment offerings. With all of the new events the Festival has expanded into new locations around Paradise Bay and Hollywood Land such as Paradise Park and Paradise Gardens, The Vineyard Room, and Stage 17.
Cars 3 Road to the Races at Disney Springs Through March 26
March 24, 2017
A promotional tour for the upcoming Cars 3 movie is at Disney Springs for the weekend and it's completely free and open to the public. Here's your guide on what you can see and do, along with some tips for making the most of the event. The Road to the Races tour kicked off yesterday at Disney Springs, and it continues through Sunday. Hours are 11 a.m. to 7 p.m. today and Saturday and 11 a.m. to 5 p.m. Sunday.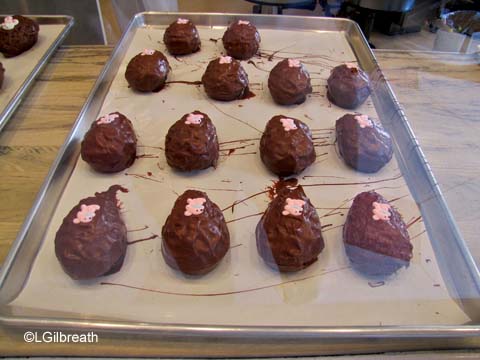 Handmade Fudge Easter Eggs Now Available at Disneyland
March 24, 2017
Handmade fudge Easter eggs are now available at Disneyland's Candy Palace, just in time for Easter snacking and treat season. They're only available for a limited time and only a limited number are made each week. Flavors available may include chocolate cream, chocolate-nut, vanilla, vanilla-nut, black walnut, or peanut butter, and they're selling for $9.95 each.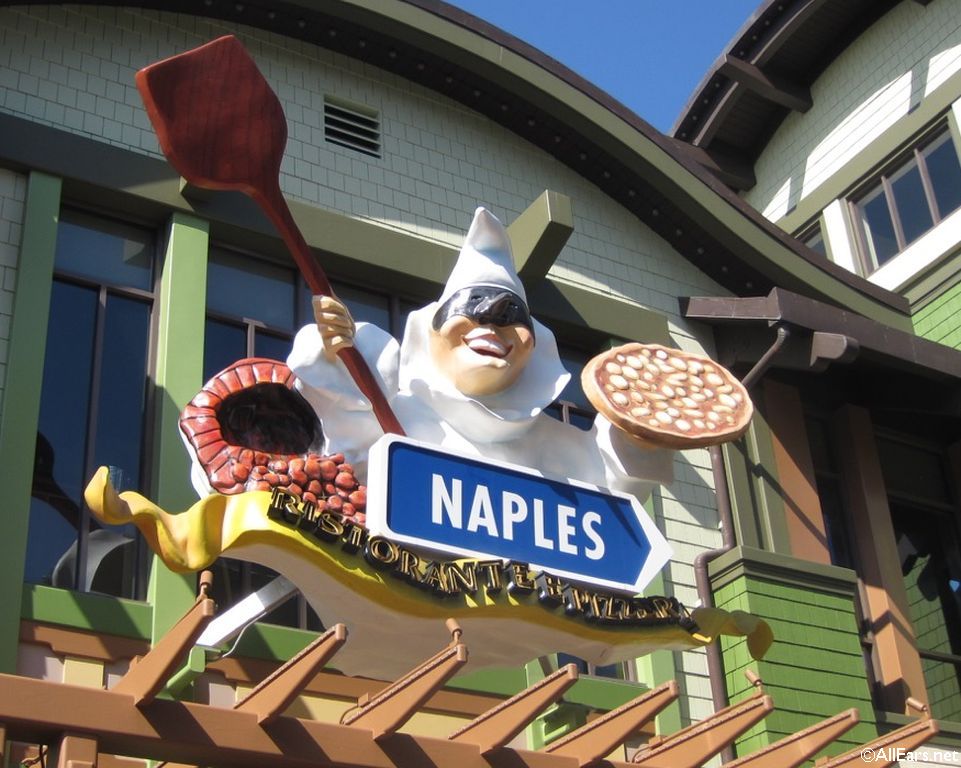 Blind Wine Tastings Now Available at Naples Ristorante
March 23, 2017
Now through April 16, Naples Ristorante e Pizzeria in the Downtown Disney District is celebrating the Disney California Adventure Food and Wine Festival by offering blind wine tastings at its new wine bar on the outdoor patio. During the blind tasting, guests are given three different types of wine. If they can guess all three correctly, the flight is free! Flights begin at $13 per flight. Discounted food options will also be available for guests to enjoy. The blind tastings are held from 2 to 5 p.m. every day.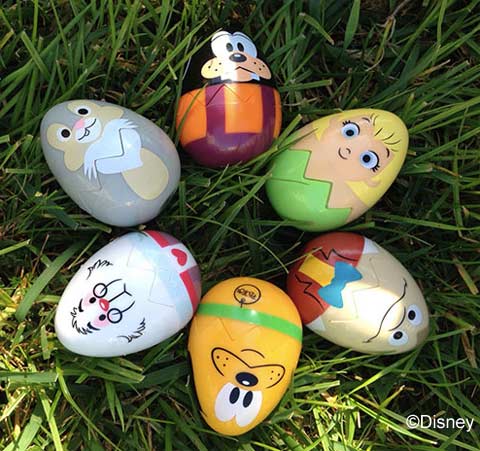 Disneyland's Egg-stravaganza Scavenger Hunt Begins April 1
March 23, 2017
The Egg-stravaganza Scavenger Hunt will return for its fifth year from April 1 to 16, 2017, at Disneyland, Disney California Adventure and Downtown Disney District. To participate, pick up a map and stickers for $5.99 (plus tax) at select merchandise locations throughout Disneyland Resort. Search for special hidden "eggs" themed to Disney and Pixar characters. Record your discoveries by placing the corresponding sticker on the themed Egg-stravaganza map to represent that location. Return your map to a redemption location for a surprise. Redemption locations include the following merchandise shops: Elias and Co. at Disney California Adventure; Disney Showcase in Disneyland; World of Disney Store in the Downtown Disney District. (Egg-stravaganza is also taking place at Walt Disney World during the Epcot International Flower and Garden Festival through May 29, 2017, while supplies last.) Read about Disneyland's Egg-stravaganza hunt from last year HERE.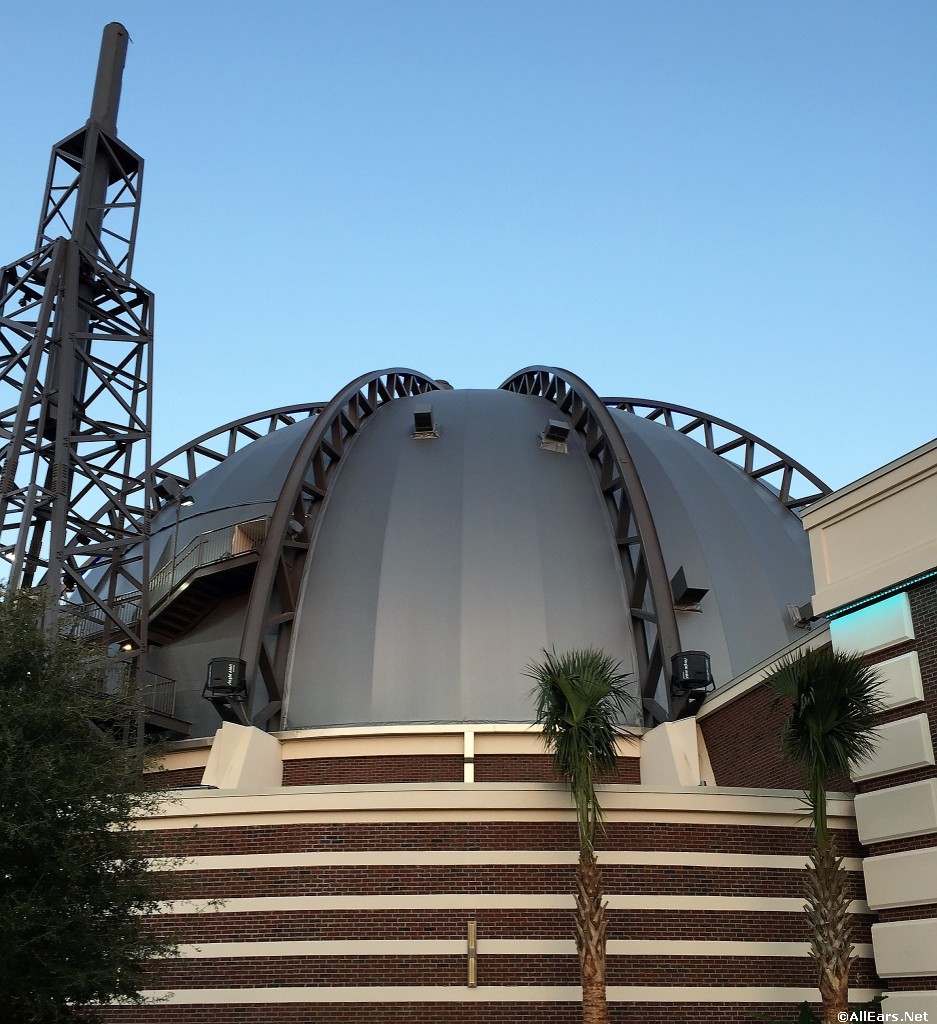 Planet Hollywood Ribbon-Cutting Ceremony Features Celebrities
March 23, 2017
Planet Hollywood at Disney Springs has been celebrating its reopening in grand style. On March 17, Academy Award-winning actress Reese Witherspoon took part in an official ribbon-cutting ceremony at the restaurant, alongside Mickey Mouse. The ceremony was followed by an intimate cocktail reception with family, friends and Planet Hollywood Founder, Robert Earl. Actor Josh Gad (Olaf in Frozen, Lefou in the current live-action Beauty and the Beast) also stopped by the new flagship location to take part in the festivities. Several days earlier, on March 13, singer Britney Spears also celebrated Planet Hollywood's reopening with a meet and greet, where she was seen signing autographs and taking selfies with fans. Following the meet and greet, Spears and her two sons, Sean and Jayden, mom Lynne, sister Jamie Lynn and niece Maddie Briann, "dined amongst the stars," indulging in some of the restaurant's classics, as well as its new over-the-top menu items.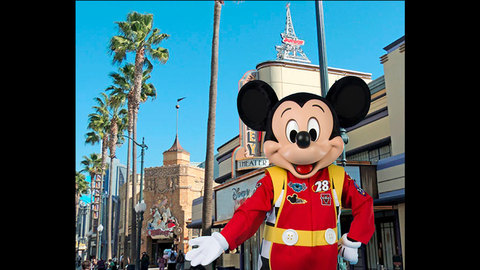 Disney Junior Dance Party Coming to DCA
March 22, 2017
An all-new Disney Junior show will debut on May 26 in Hollywood Land at Disney California Adventure. The "Disney Junior Dance Party" will be a high-energy, live show experience that takes its inspiration from the most popular Disney Junior shows on TV, including the new series "Mickey and the Roadster Racers," as well as "Doc McStuffins," "Sofia the First" and "The Lion Guard." The show is set to include live appearances from some of your favorite characters, fun music from Disney Junior and much more.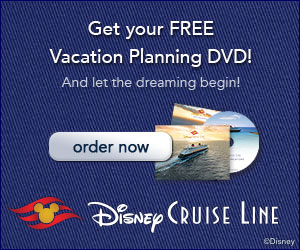 ORDER NOW: FREE Disney Cruise Line Planning Video!
March 22, 2017
If you've been thinking about a vacation on the Disney Cruise Line, this FREE Cruise Planning Video can help! Your FREE planning video showcases:

* What's included on a Disney cruise
* An overview of Disney Cruise Line destinations
* An inside look at our ships and ports
* Information on dining, activities, staterooms and much more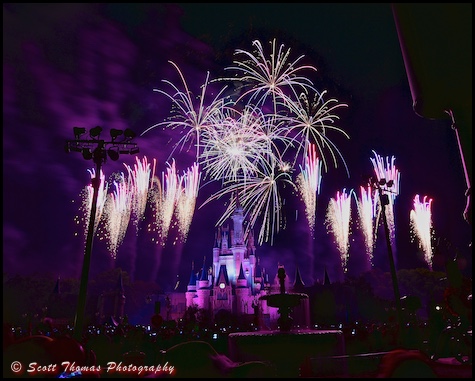 Wishes Fireworks Show Will Stream Live March 23
March 22, 2017
The Disney Parks Blog will stream the Magic Kingdom's nighttime fireworks show Wishes live this Thursday night, March 23. To watch the show, visit the Disney Parks Blog at 8:55 p.m. The broadcast will start with a behind-the-scenes look at the creation of "Wishes," which will end its run on May 11. After the show, there will be an update on the new "Happily Ever After" show that will take Wishes place starting May 12.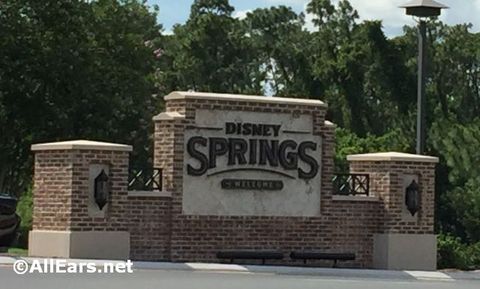 "Road to the Races" Tour Celebrates Upcoming Cars 3 Film
March 21, 2017
The "Road to the Races" nationwide tour, featuring characters from the upcoming film "Cars 3," kicks off March 23-26, 2017, at Disney Springs Marketplace. There will be activities for the whole family, including photo opportunities with cars Lightning McQueen, Cruz Ramirez and Jackson Storm, plus an extended "sneak peek" of the film. Alamo Rent A Car will sponsor a giant color mural; Coppertone will encourage guests to take part in a racer pit crew tire-changing activity and a fun photo opportunity; Crest and Oral-B will pass out prizes from the Piston Cup prize wheel and will offer fans the chance to create a digital postcard with Lightning McQueen; at the Dole Refueling Station, you can sample high-octane smoothies; Mattel plans to present an interactive play area; and last, but not least, NASCAR will be on hand to share the history and science behind their iconic brand. There will also be "Cars" merchandise and special menu items at some food and beverage locations, plus a DJ dance party. The event takes place at the former Marketplace Bus Loop near Disney's Days of Christmas and opens to the public on March 23 at noon until 7 p.m. that evening. On March 24 and 25, hours are from 11 a.m. to 7 p.m.; on March 26, from 11 a.m. until 5 p.m. "Cars 3" opens in 3D in theaters on June 16.

EDITOR'S NOTE: AllEars.Net's Kristin Ford will be attending opening day of the "Road to the Races" tour. Look for her write-up in her "A Mom and the Mouse" blog on Friday.

Meet Author Ridley Pearson and Get New Kingdom Keepers Book Early
March 21, 2017
"Kingdom Keepers" author Ridley Pearson will be at Walt Disney World to launch his latest book. Signings will take place from 10 a.m. to noon March 24 at Mouse Gear inside Epcot and 10 a.m. to noon March 25 at Art of Disney at Disney Springs Marketplace. Park admission is required for the Mouse Gear event on Friday.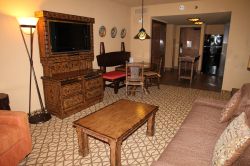 VIDEO: 1-Bedroom Villa at Animal Kingdom Lodge Jambo House
March 21, 2017
Animal Kingdom Lodge recreates the feel of a South African wildlife reserve lodge. Rooms follow the Kraal African village design, a semicircle concept, offering a view of close to 100 grazing animals and 130 birds on the property and in the private savannas.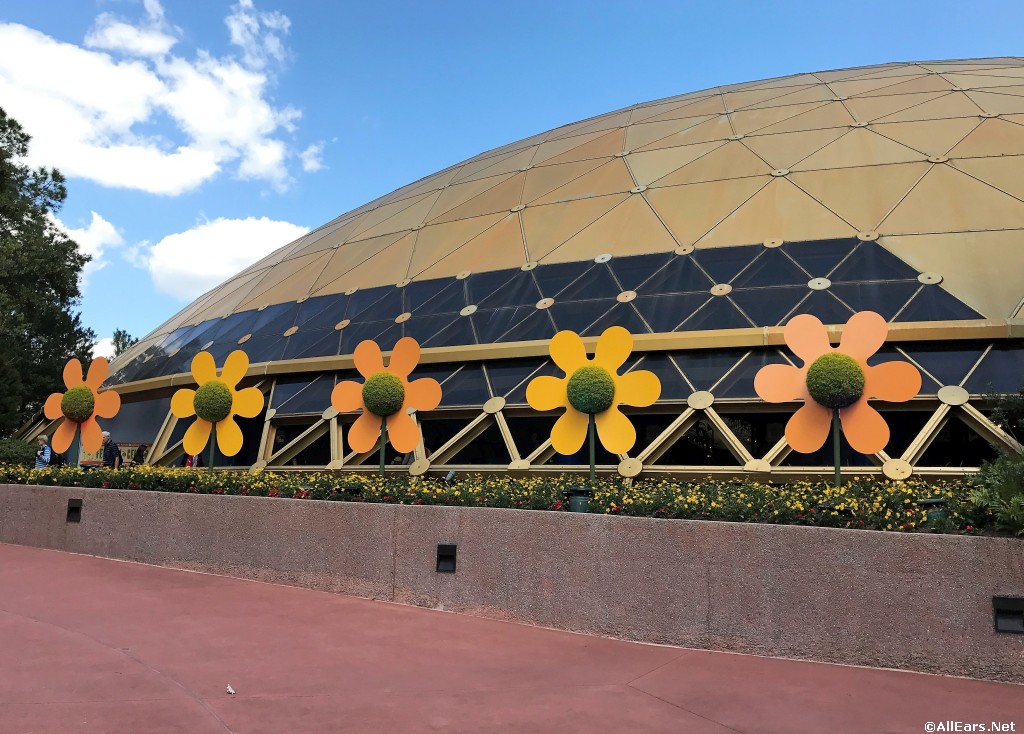 Butterfly Biologists to Host Presentations at Flower and Garden Festival
March 17, 2017
Disney's Animals, Science and Environment Cast Members will join butterfly biologists from the University of Florida to host presentations at 11 a.m. and 2 p.m., March 31-April 2, in the Festival Center during the Epcot Flower and Garden Festival.
PassPorter Moms Podcast Preview Summer at Theme Parks
March 17, 2017
AllEars is the official sponsor of the PassPorter Moms Podcast! There is so much to look forward to at both Walt Disney World and Universal Orlando this summer and Jennifer and Sara are going to be talking about all of it! Plus news from AllEars.Net, listener celebrations, and more.
Magic Kingdom Must-Have Souvenirs!
March 17, 2017
If you're going to be at the Magic Kingdom any time in the near future, you might want to check out two new unadvertised items that have visitors waiting in long lines. There is a new photo opportunity that takes place in front of the park's Rapunzel-themed bathrooms, with guests photographed holding a lantern from the iconic boat scene in Disney's "Tangled". There is also an Enchanted Rose tumbler, created as part of the promo for Disney's Beauty and the Beast. The clear plastic cup features a rose in the middle of the base, a lid with various light-up features, and a clear plastic straw.
Beauty and the Beast in Theaters Now; News from the Press Junket!
March 17, 2017
The long-awaited live-action version of Disney's Beauty and the Beast opens in theaters on March 17. AllEars.Net Blogger Jeanine Yamanaka attended the film's press junket, which featured stars Dan Stevens and Emma Watson, along with Josh Gad, Luke Evans, director Bill Condon and composer Alan Menken, and others.
Related Links:
-- REVIEW: Beauty and the Beast will Enchant Audiences

PHOTOS: DCA Food and Wine Festival Opening Day and More
March 17, 2017
Contributing photographer Jason of disneygeek.com shares a photo set and some videos from the opening day of Disney California Adventure's Food and Wine Festival, as well as Star Wars land construction, AP Days and more!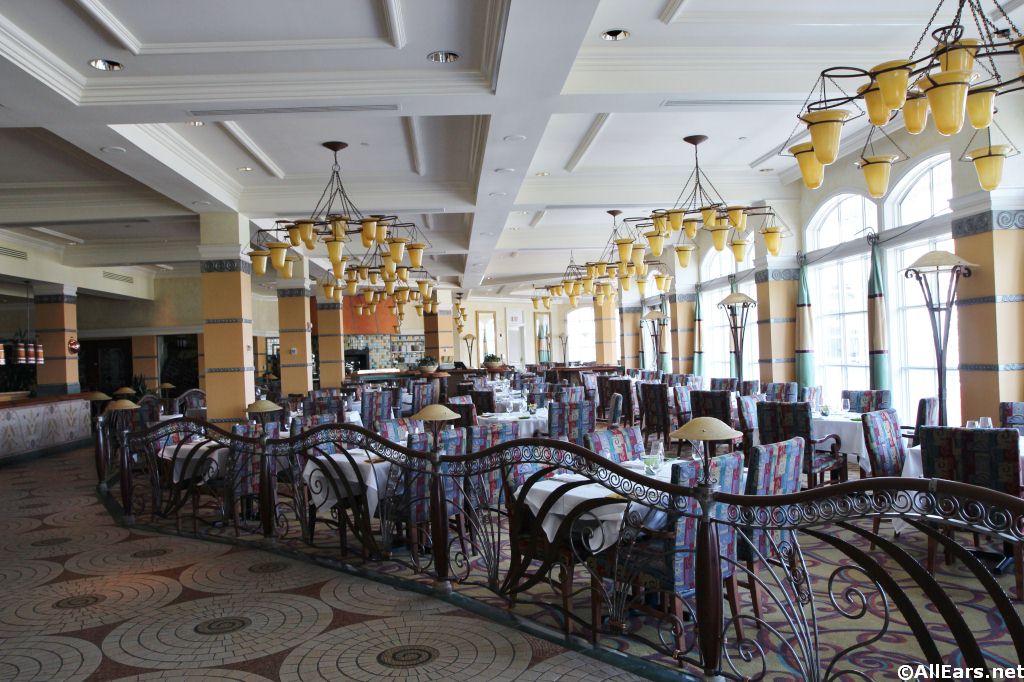 Citricos to Host Special Dining Events
March 17, 2017
Citricos at the Grand Floridian Resort and Spa is hosting two upcoming special dining events:
-- April 28 at 6 p.m.: Domaine Bousquet Wine Dinner at the Citricos Chef's Domain. Anna Bousquet, CEO and Co-Founder of Domaine Bousquet, one of the top Organic Wineries in the world, will showcase some of her favorite wines, as Chef Dom and his team present a menu to enhance them. There is limited availability for this event. The cost is $250 plus tax/gratuity per guest, paid on the evening of the event.
-- May 6 at noon: Brunch with a Twist. A 5-star, 5-course meal prepared by award-winning chefs: Executive Chef Scott Hunnel, Chef Dominique Filoni, Chef Noah Estabrook, Chef Nick Mussara, Chef Lawrence Searl, and Executive Pastry Chef Erich Herbitschek representing Victoria and Albert's, Citricos, Narcoossee's, the Grand Floridian Cafe, and the Grand Floridian Bakery. Each course will be paired with complementary wines for the ultimate brunch experience. Attendees will learn new cooking techniques and have the opportunity to ask questions while watching the chefs whip up their individual specialties. There is limited availability for this pre-paid event. Cost is $169 plus tax per guest. Gratuity and complimentary valet parking are included.
To book either of these events, call Sandra at the Grand Floridian at 407-824-2450.