Walt Disney World News
Disney Cruise Line
Disneyland Resort
SeaWorld Orlando
Site News
News Around the World
News Filters:
---
Lots of NEW Rehab Updates
August 04, 2015
Lots of minor and major rehab closures announced.
Photo Update from 7/31/15
August 04, 2015
Another photo update on Disneyland Entertainment.
Disneyland's Photo Pass +
August 04, 2015
For many, if not most, vacationers, photos are among the most cherished souvenirs from their travels. That certainly is true of guests on Disney vacations, myself included. And now that we are going to Disneyland for the first time, I have been planning for these photos - choosing outfits and iconic locations and making character-dining reservations.

The first decision I made was whether we wanted to purchase PhotoPass+, a product that allows you to buy all the professional photos you have taken in the parks for one price.
Packing Tips for a Disneyland Vacation
August 04, 2015
I feel like a novice Disney traveler now that Iím preparing to pack for our first trip to Disneyland and D23 in August. I have to figure out what we will need in an unfamiliar hotel room and theme parks for an extended stay. And itís a lot of stuff for four people!

I have never been to Anaheim, but from what I can tell, the weather this time of the year is just slightly cooler than Orlando during the day.
Be Our Guest Makes Breakfast Permanent
August 04, 2015
Originally introduced as a test, breakfast is now a permanent offering at Be Our Guest in the Magic Kingdom. Reservations can be made starting on August 5 for dates October 4 and beyond.
"Thank You for 30" Anniversary Special Event! SOLD OUT - Wait Lists being accepted.
August 01, 2015
This event is currently sold out but we are accepting wait lists. Limit of TWO tickets per person/household/address. All attendees must be 21 or older.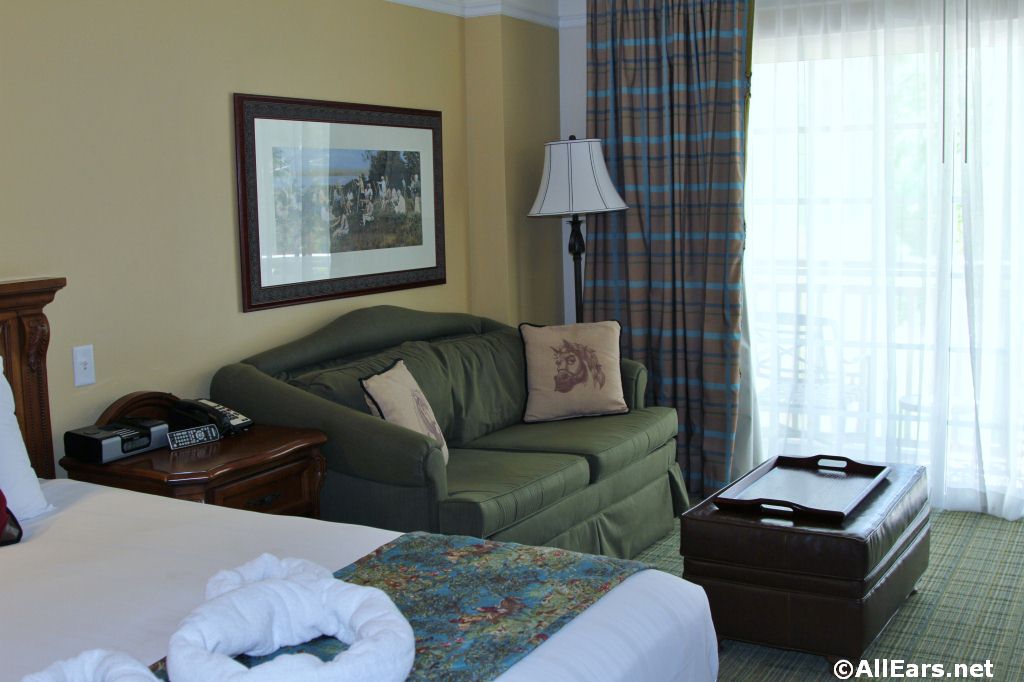 Saratoga Springs Deluxe Studio Photos
July 30, 2015
Saratoga Springs Deluxe Studios photos updated!
Video Gallery for Disney's Saratoga Springs
July 30, 2015
Updating our video gallery of the Disney Vacation Club's Saratoga Springs
Planning a Visit to Disneyland!
July 30, 2015
We're going to Disneyland (for the first time) this summer! Those words are just as magical to my family as any other, even though we are Florida residents and spend a lot of time at Walt Disney World.

Sure, there are some duplicate attractions, but there is a lot we haven't experienced, which means we can't wait to hit the turnstiles! We want to make the most of this special visit to the West Coast, so we are preparing to be theme-park commandos -- visitors who have a touring plan to make the most of their limited time on vacation at a Disney theme park.

As a veteran of the Orlando parks, I was prepared to research which Disney hotels have the best pools for the kids and jump on the dining reservations at 180 days out from our visit. But, guess what? It's a whole different vacation plan out in California; my years of planning here in Orlando don't overlap much with how things are done in Anaheim. It's been a learning experience for me. With the D23 Expo in Anaheim on the horizon, I thought other Walt Disney World veterans might be planning a first-time visit to Disneyland, too, so I'd like to share what knowledge I've gained.
We Were There! For Disneyland's 60th!
July 21, 2015
Disneyland celebrated its 60th birthday on Friday, July 17, 2015. Jason of disneygeek.com and AllEars.Net's Laura Gilbreath, along with thousands of other Disneyland fans, were there to help celebrate.
Ice Palace Boutique Offers Frozen-themed makeovers
July 17, 2015
Beginning Friday (July 17), reservations can be made for the Ice Palace Boutique, a wintry salon at Disney's Hollywood Studios where young guests can get "Frozen"-themed makeovers. The Ice Palace Boutique will be open July 26 through Sept. 7 as part of the Frozen Summer Fun event.
What to Do if You Get Sick at WDW
July 17, 2015
It had been a fun day of enjoying activities at Walt Disney World. After the fireworks, we were at our hotel room and getting ready for one more late-night splash in the pool before calling it a day. It was then, at about 11 p.m., that my daughter informed all of us that she wasn't feeling well.

Has a similar scenario ever played out for your family while on vacation?
Tips for Beating the Heat
July 17, 2015
You've heard the advice: Do NOT visit Walt Disney World during the summer months. It's too hot! It's too crowded! Why would you do something so crazy? Well, it just so happens that the summer months are when most kids don't have school, and when many grown-ups are expected to take their annual vacations. Therefore, summer might be the ONLY time that a family has to visit the World. My advice: plan away! We actually think that summer is a GREAT time to visit Disney World.
Happy 60th Disneyland!
July 17, 2015
Disneyland marked its 60th anniversary officially on July 17, 2015! Sixty years ago, Walt Disney dedicated his dream project: Disneyland - a land beyond the boundaries of the motion pictures with which he'd made his reputation, a park where families and guests of all ages could be immersed in worlds of fantasy and adventure.

As part of its Diamond Celebration, the Disneyland Resort honored 60 years of that dream by announcing "Million Dollar Dazzle" at a ceremony at Sleeping Beauty Castle. Each month during the Disneyland Resort Diamond Celebration, the Million Dollar Dazzle Crew will surprise one or more local nonprofits that exemplify Walt Disney Parks and Resorts' Better Together philosophy with a $60,000 gift, totaling more than $1 million. Girl Scouts of Orange County was surprised with the first gift. The funds will support the organization's Comadres outreach program that helps the Girl Scout experience transcend language and cultural barriers for girls in low-income neighborhoods.
Shanghai Disneyland Details Announced
July 15, 2015
Disney chairman and CEO Bob Iger has unveiled new, exciting details on Shanghai Disney Resort, the area's first Disney destination, and the six themed lands planned for the Shanghai Disneyland theme park.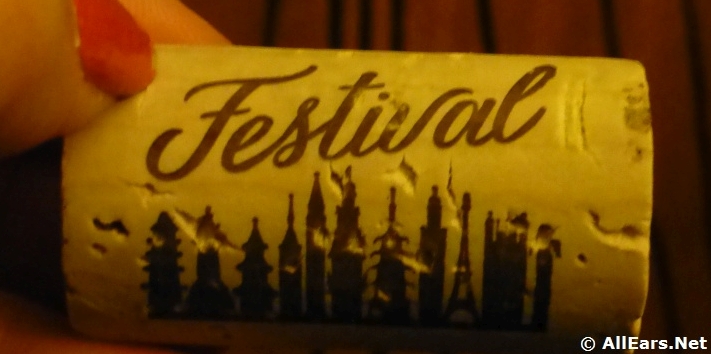 2015 Epcot Food and Wine Festival
July 12, 2015
Tables in Wonderland hosted a "sneak peek" at this year's Epcot International Food and Wine Festival, running September 25 through November 16. AllEars Editor Deb Koma attended the preview and sums up what's new for the event's 20th annual outing.
Related Links:
-- Disney Visa Cardholders Can Book Events July 28; Three Exclusive Events Announced!
-- Food and Wine Festival Preview Photos
-- Sneak Preview, Part 2
-- Festival Discovery Sampler Package
-- Festival Adds Four New Marketplaces
-- SCHEDULES: Culinary Demos, Beverage/Mixology Seminars
-- Special Ticketed Events
-- 2015 Eat to the Beat Concerts and Dinner Package
-- The Chew Comes to Epcot Food and Wine Festival

A Day in Disneyland
July 09, 2015
Laura and Lee visited Disneyland on Friday, July 3, hoping to see the All-American College Band and some of the 4th of July festivities.
Peter Pan's Flight Reopens
July 09, 2015
Guest photographer Jason of disneygeek.com shares photos from his recent trip to Disneyland, including pictures of the recently refurbished Peter Pan's Flight and the US Air Force Honor Guard.
AllEarsNet TV: Deb and Deb Answer Your Questions about Water Parks and More!
July 07, 2015
In this episode of AllEarsNet TV, Deb Wills and Deb Koma dip into the reader/viewer mailbag and answer your questions about choosing which water park is right for you, ordering WDW merchandise from home, and whether to rent a car or use Disney transportation.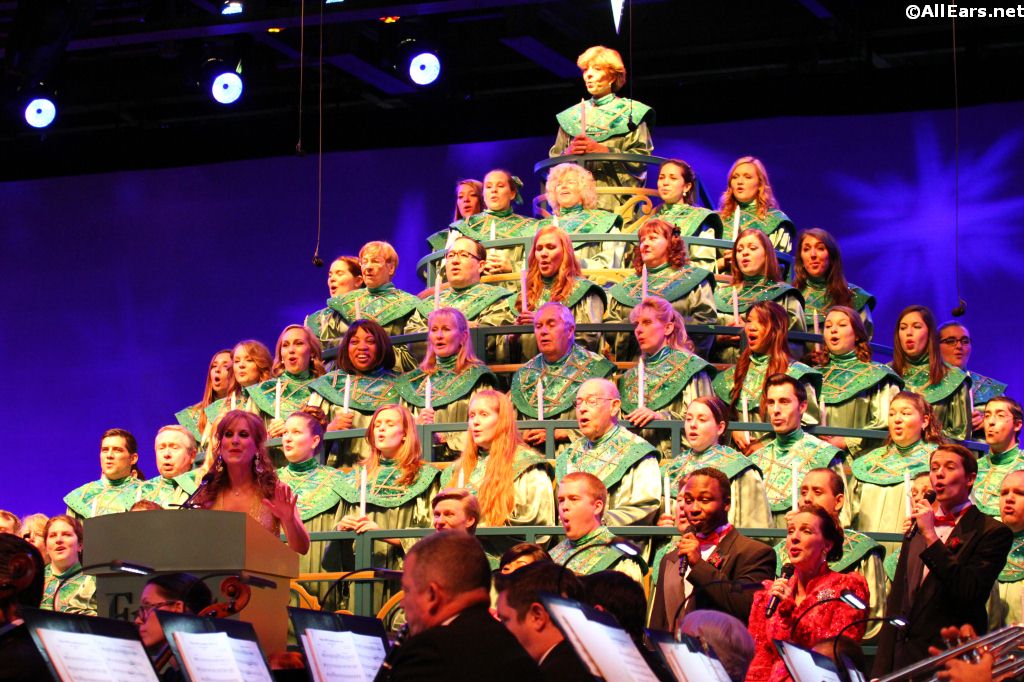 Reserve 2015 Candlelight Processional Dining Packages Now!
July 07, 2015
2015 Candlelight Processional dining packages went on sale July 7, 2015. A partial list of celebrity narrators was also released.