Walt Disney World News
Disney Cruise Line
Disneyland Resort
SeaWorld Orlando
Site News
News Around the World
News Filters:
---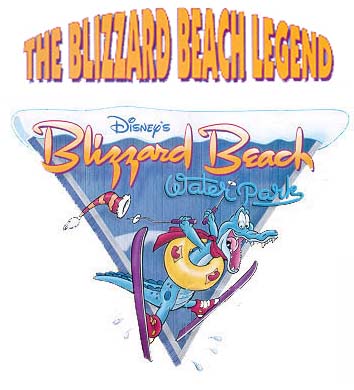 Cold Weather Closures at WDW
February 08, 2016
Blizzard Beach Water Park will be closed through Wednesday, February 10.

The Spirit of Aloha Dinner Show is cancelled on the following dates:
February 9 5:15pm show
February 9 8:15 show
February 10 8:15 show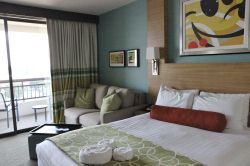 Timetable for Bay Lake Tower Refurbishment Announced
February 04, 2016
Villas at Bay Lake Tower will have a "soft goods" refurbishment April 2 - October 14, 2016. Soft goods typically consist of design materials including bedding, wall, window and floor coverings and upholstery.
Lengthy Refurbishment Slated for Fulton's Crab House
February 04, 2016
Fulton's Crab House at Disney Springs will close for refurbishment May 1 through December 31, 2016.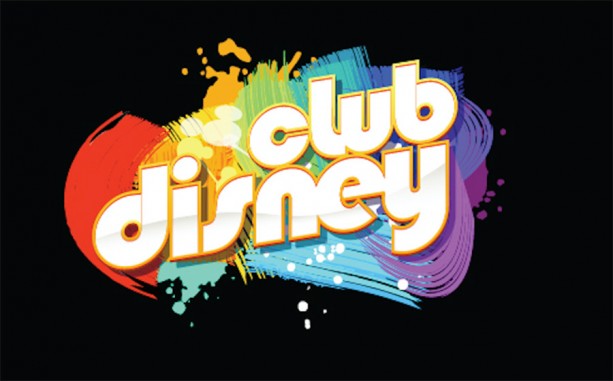 Club Disney Closing Soon
February 04, 2016
According to the official Disney website, Club Disney in the Sunset Showcase in Disney's Hollywood Studios will be closed beginning February 7. No word on when or whether it will reopen. The Sunset Showcase will continue to host special events, such as Club Villain, however
Swan and Dolphin Offer Hometown Super Bowl Deal
February 04, 2016
Super Bowl Offer: Residents of the states of the two teams participating in this weekend's Super Bowl -- North Carolina, South Carolina and Colorado -- can receive a free night at the Walt Disney World Swan and Dolphin Hotel when booking two nights at the standard price before February 29, 2016, for stays through January 31, 2017. Residents of the Super Bowl winning team's state can also receive a complimentary room upgrade. For additional information, or to make reservations, call 1-800-227-1500.
Crowds Expected at "Kingdom Keepers" Book Signing
February 04, 2016
Ridley Pearson, author of the popular "Kingdom Keepers" book series, will be at Walt Disney World on March 25 - 26 to celebrate the release of his newest book, Kingdom Keepers: The Return, Book 2: Legacy of Secrets. He will be available to sign copies of his books both days as follows: March 25 at the Art of Disney, Disney Springs Marketplace from 4 to 6 p.m., and March 26 at Mouse Gear in Epcot from 10a.m.-1p.m. Wristbands will be distributed to guests at store opening on the day of the signing, with each purchase of a book by Ridley Pearson. A wristband from the appearance location is required to meet Ridley Pearson and allows the guest to get two books signed. A limited number of wristbands will be available the day of the signing. Once the wristbands have been distributed, the line to meet Ridley Pearson will close.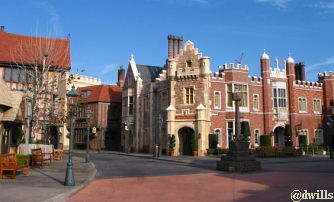 Epcot Showcases Premium Shopping in February
February 04, 2016
There will be a number of premium shopping experiences around the shops of Epcot's World Showcase this month:

-- February 10-15: New scent releases from Givenchy will be featured at Plume et Palette in the France pavilion.
-- February 12-14 and February 19-21: Yardley representative Isis Sio will be on hand at The Queen's Table in the United Kingdom pavilion throughout the day talking about the latest fragrance and beauty products.
-- February 14-17 and February 19-21: Representatives from Rinse Bath and Body Co. will take part in a product showcase at Heritage Manor in the American Adventure pavilion.
-- February 18-21: Geir Ness will return to the Puffin's Roost in the Norway pavilion for a special appearance, as he showcases the latest from his Laila fragrance and beauty collection.
-- February 19-20: Kit Heath representative Mary Finnegan will be at the Queen's Table in the United Kingdom pavilion from 2 to 7 p.m. to talk about the beautiful classic and contemporary jewelry designs available at the shop.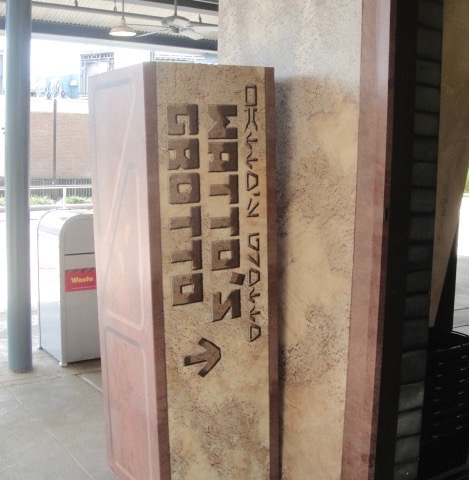 New Star Wars-Themed Art Releases at Watto's Grotto
February 04, 2016
ACME Artist Brian Rood will be on hand February 19-21 for the release of his latest Star Wars-themed art. He will appear from 2 to 5 p.m. at Watto's Grotto in Disney's Hollywood Studios, and will also be at Star Wars Galactic Outpost (previously D-Street) in Disney Springs West Side from 7 to 9 p.m.
DVC Anniversary Merchandise Details Revealed
February 04, 2016
Disney Vacation Club has released details on the first wave of exclusive member merchandise for DVC's 25th anniversary. Items include a gray 25th anniversary t-shirt, a DVC 25th anniversary MagicBand (retails for $32.99) available in four colors: purple, red, blue and pink; and a new Dooney and Bourke handbag line.
Beach Club to Offer Afternoon Tea
February 04, 2016
Beginning February 11 Disney's Beach Club Resort will offer afternoon tea in the Crescent Solarium. The event runs from 1 - 4 p.m. on the following dates: February 11-14; March 24-29; May 5-8; September 1-5. Similar to the Afternoon Tea at Disney's Grand Floridian Resort and Spa, a variety of food and beverage options are available. Small pastries and sandwiches are featured, along with a number of tea blends. Alcoholic beverages are also available. Reservations can be made by calling 407-WDW-DINE.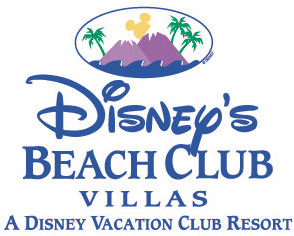 Extensive Beach Club Villas Refurbishment Progresses
February 04, 2016
According to a Disney Vacation Club spokesperson, refurbishment work at Disney's Beach Club Villas is now under way. Renovated units will be returned to service in the coming weeks as they are completed. The resort-wide project is expected to last through late summer 2016. Most aspects of the villas are expected to be updated including floor and wall coverings, select furniture, fixtures and linens. Villa bathrooms will also be renovated with new soaker tubs, showers and tile.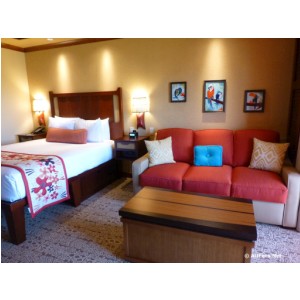 Polynesian DVC Inventory Increases
February 04, 2016
Disney Vacation Club has added another longhouse and additional bungalows to the timeshare inventory at Disney's Polynesian Villas and Bungalows. (Before Disney Vacation Club can sell ownership in any physical unit at one of its facilities, it must legally add the dwelling to the timeshare program.) Prior to the start of sales in early 2015, DVC added all rooms in the Tokelau longhouse plus 10 of the 20 waterfront bungalows. On January 27, 2016, Disney added the 74 Deluxe Studio villas in the Pago Pago longhouse and six more water top bungalows to the DVC program. This raises the declared percentage of the resort to 60 percent. In addition to giving DVC more points to sell, these declarations give owners access to more rooms at the resort. Until now, reservations at the Polynesian were limited to roughly 144 Deluxe Studio villas and 10 bungalows for every night. With the new units declared, owners can collectively reserve about 218 studios and 16 bungalows nightly. When fully declared, Disney's Polynesian Villas and Bungalows will include 360 Deluxe Studio villas and 20 bungalows.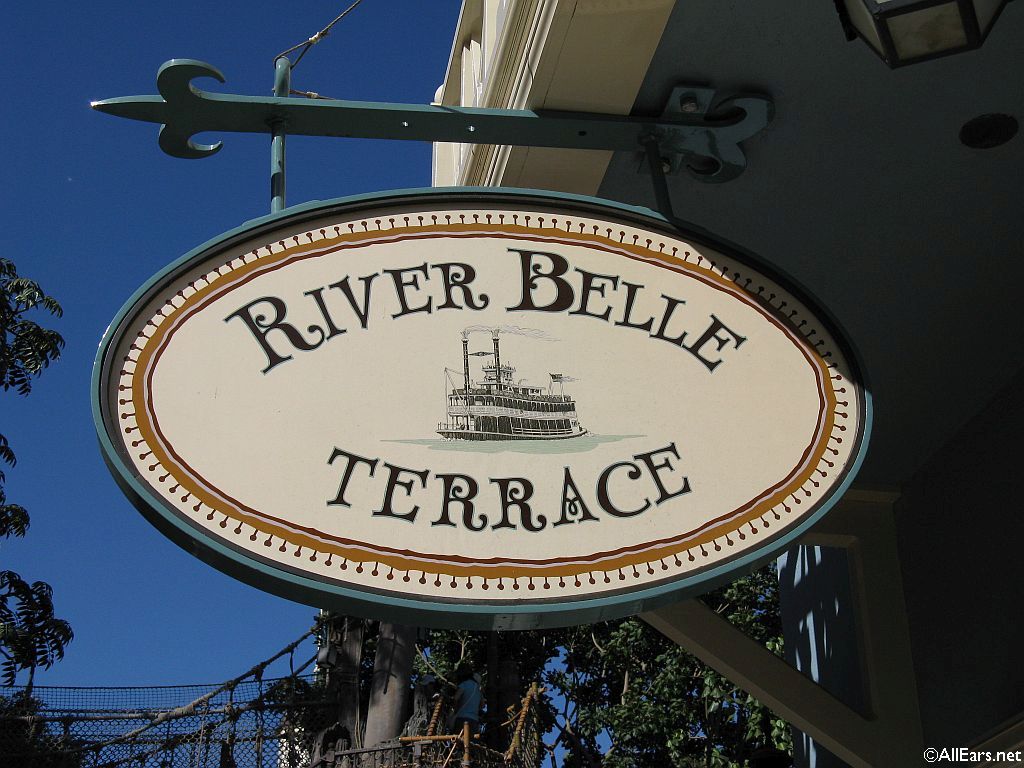 Dining Location Upgrades to Table-Service
February 04, 2016
River Belle Terrace will reopen on February 10 as a table-service location, featuring dishes like salads topped with your choice of chicken, grilled shrimp, brisket or BBQ tofu; pork spare ribs; oven-roasted barbecue chicken; barbecue tofu; sustainable fish; oven-roasted sausage links; and sandwiches with fried chicken, beef brisket or pulled pork. Reservations can be made by visiting Disneyland.com/dine, or by calling 714-781-DINE (3463).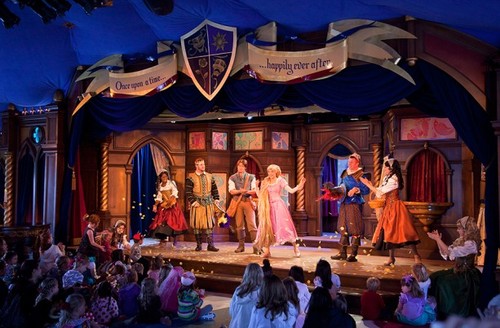 Royal Theatre Troupe Changes Program
February 04, 2016
The storytelling troupe of the Royal Theatre will once again tell the tale of "Beauty and the Beast," starting later this spring. The return of this show means that the "Frozen" retelling will soon end its run. Specific dates for the respective opening and closing of these shows will be announced soon.
February Weekends Welcome Artist in Residence
February 04, 2016
Artist in Residence at WonderGround Gallery in the Downtown Disney District throughout the month is Gabby Zapata. Artist showcases will be held February 6-7, 13-14, 20-21 and 27-28 from 5 to 9 p.m. each day.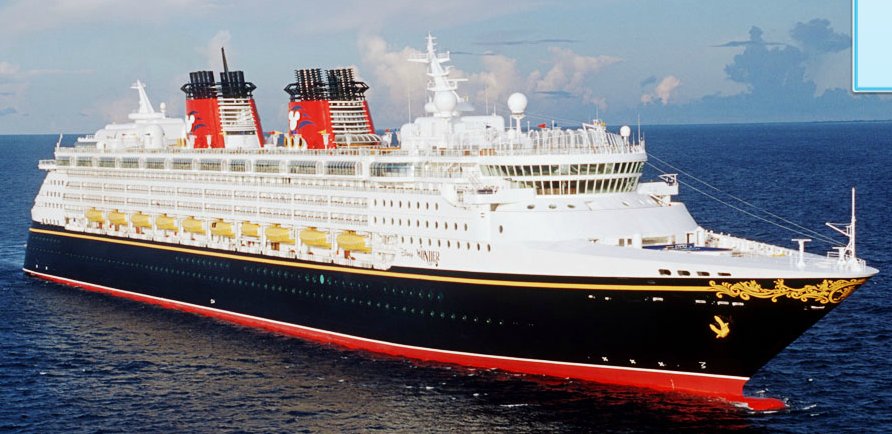 Discounted Deposit Available for Disney Cruise Line
February 04, 2016
Disney Cruise Line will take 50 percent off your required deposit now through March 27, 2016, when you book a Disney cruise of seven nights or longer for departures between August and December 2016. This offer is valid for new bookings only. The remainder of the required deposit and the remaining balance will be due at final payment. For more information visit the Disney Cruise Line website.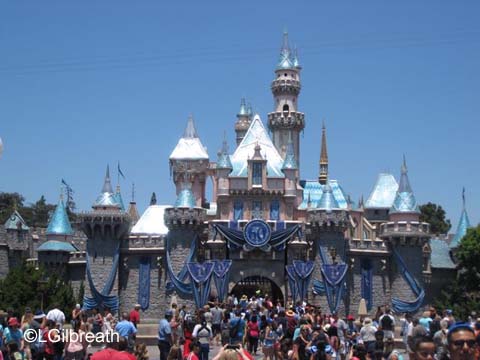 Broadcast Highlights "Disneyland 60"
February 04, 2016
The Disneyland Resort Diamond Celebration is the inspiration for a two-hour television event, "The Wonderful World of Disney: Disneyland 60," on February 21 on the ABC Television Network. Hosted by Dancing with the Stars' Derek Hough, the broadcast will originate from Hollywood and at some of the most iconic locations throughout the Disneyland Resort, including Sleeping Beauty Castle, Main Street, U.S.A., and Cars Land. Among the special appearances during the show will be Sir Elton John, who will perform in front of Sleeping Beauty Castle at Disneyland park, singing the Oscar-nominated song "Circle of Life," from Disney's "The Lion King," and his new song "Wonderful Crazy Night."
VIDEO TOUR: BoardWalk Villas Studio
February 04, 2016
Take a video tour of the Boardwalk Villas Studio, which now has a pull-out sofa and pull-down bed to sleep 5. It also has the new workspace configuration without a traditional desk.
PHOTO UPDATE: Disneyland Resort Closures/Ongoing Projects
February 03, 2016
In this visit to the Disneyland Resort, contributing photographer Jason of disneygeek.com focuses on the closures and ongoing projects around the parks.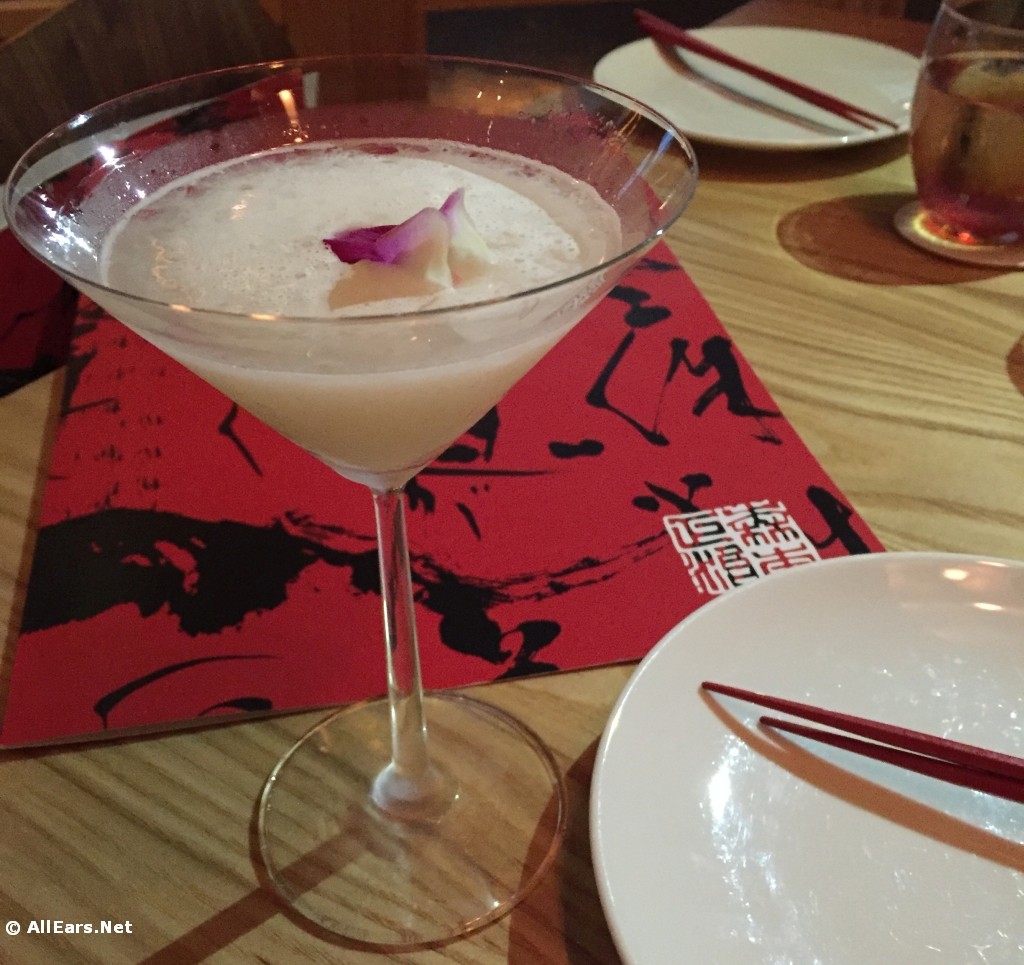 The AllEarsNet TV Review: Morimoto Asia
February 03, 2016
AllEars.Net's Deb Koma and Linda Eckwerth co-host this edition of AllEarsNet TV, in which they share their thoughts on the new pan-Asian restaurant Morimoto Asia, located in Disney Springs.