Walt Disney World News
Disney Cruise Line
Disneyland Resort
SeaWorld Orlando
Site News
News Around the World
News Filters:
---
Pixar Characters to Greet Guests Daily at Toy Story Land
March 22, 2018
Once Toy Story Land opens at Disney's Hollywood Studios this June 30, Woody, Buzz and Jessie will be greeting guests throughout land on a daily basis. And each character (along with the rest of the gang) will be joining in on the fun in a land where guests "shrink" to the size of a toy.
An Incredible Summer - Two New Offers to Save
March 22, 2018
Two new offers are available for visiting Disney this summer: Free Dining for Kids and up to 25 percent off select resorts.
Cove Bar Reopens Temporarily
March 22, 2018
Cove Bar will temporarily reopen March 16 through the end of May. It will then close to complete the transformation to the Lamplight Lounge, and reopen on June 23.
Disney PhotoPass Now On Instagram
March 20, 2018
Disney PhotoPass Service now has an account on Instagram that features photos taken at both Walt Disney World and Disneyland resorts. The photos share all the props, Magic Shots, light painting, attraction photos, virtual backdrops, special lenses, and more that are available via Disney PhotoPass. In addition, you can share your PhotoPass photos by tagging them with #DisneyPhotoPass for a chance to be featured on PhotoPass social media pages.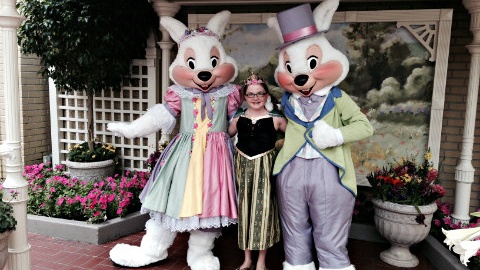 Easter Bunny and Mrs. Bunny at Magic Kingdom 'til April 1
March 20, 2018
The Easter Bunny is now appearing at Magic Kingdom's Town Square Courtyard with Mrs. Bunny through April 1 (Easter Sunday). On March 31 and April 1, a special pre-parade will make its way down Main Street, U.S.A., that will feature Mr. and Mrs. Easter Bunny, Daisy, Duck, Thumper and Ms. Bunny, White Rabbit, Yellow Rabbit, Clara Cluck, Hippos, Ostriches, Dancing Chicks and the Azalea Trail Maids from Mobile, Alabama.

All entertainment is subject to change without notice. Check the Times Guide or the My Disney Experience app on the day of your visit for the most up-to-date information.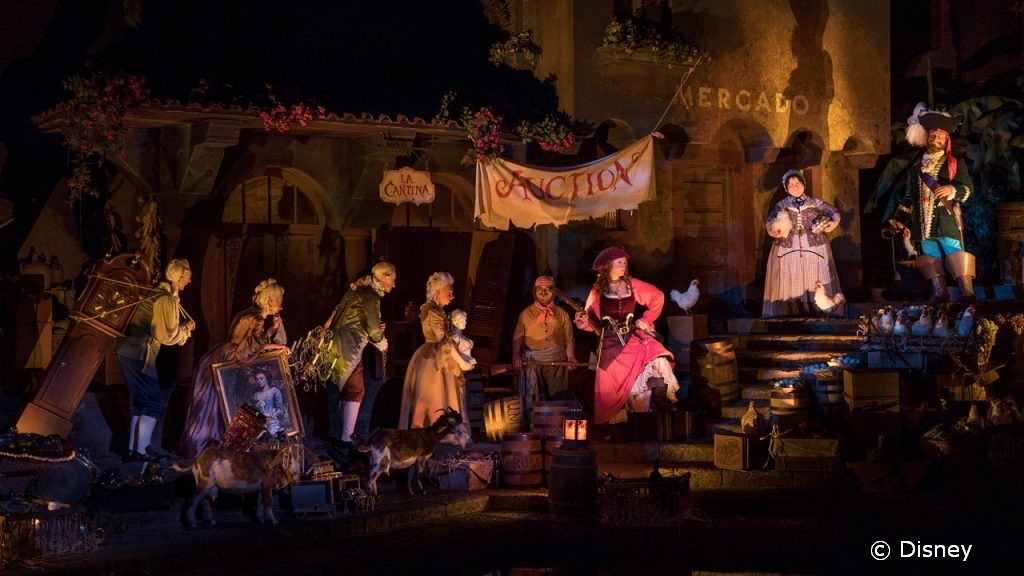 Pirates of the Caribbean Reopens with Update
March 19, 2018
As announced last year, Disney Imagineers have updated a famous scene in the Pirates of the Caribbean during its latest refurbishment. The well-known "Redhead," who was on auction as part of the attraction's Mercado scene, has now switched sides to become a pirate named Redd, who has just pillaged the town's rum supply and has something to say about it. Here is a preview of the new scene, which will also be installed in Disneyland's version of the ride when it undergoes its next rehab starting April 23.
Morimoto Asia Kicks Off Sakura Festival
March 19, 2018
Morimoto Asia at Disney Springs kicks off its Sakura Festival, which celebrates the arrival of spring and cherry blossoms. The restaurant will be decorated with the pink blooms of the Sakura and will feature themed menu specials during lunch and dinner. Throughout the month-long festival, the restaurant will host multiple events dedicated to the cherry blossoms. The first event will take place on March 15 from 5 to 7 p.m.: Join the brewmasters from Crooked Can Brewing Company for a Happy Hour featuring the Sakura Kolsch, available only at Morimoto Asia, paired with Pan-Asian bites. Tickets are $25 per person and can be purchased at patinagroup.com.
2018 Mickey's Very Merry Christmas Party!
March 19, 2018
Mickey's Very Merry Christmas Party at Magic Kingdom hosts yuletide cheer from Nov. 8 - Dec. 21, 2017. From 7 p.m. to 12 a.m. during select nights at Magic Kingdom park, this annual ticketed event will bring Christmas joy to guests of all ages with festive decorations, towering Christmas trees, and wintry wonderful entertainment.
2018 Mickey's Not So Scary Halloween Party Dates!
March 19, 2018
Mickey's Not-So-Scary Halloween Party allows guests to trick-or-treat while immersed in the fantasy of the Magic Kingdom. The evening includes Mickey's "Boo-to-You" Halloween Parade; trick-or-treating throughout the Magic Kingdom at numerous locations; and the special Happy HalloWishes fireworks. Lots of characters are out in the park, wearing their favorite costumes -- you're encouraged to wear yours, too. Here are the 2018 dates for this event!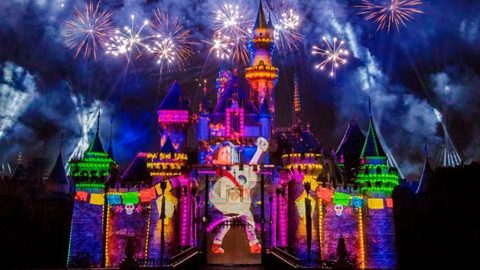 Images of Disneyland's Pixar Nighttime Spectacular Released
March 19, 2018
Disneyland Resort released images of the upcoming "Together Forever - A Pixar Nighttime Spectacular," coming to Disneyland on April 13 as part of the Pixar Fest Celebration. The show will include projections on Sleeping Beauty Castle, the buildings on Main Street, the water screens of the Rivers of America, and the facade of "it's a small world." Both Buzz Lightyear and the house from "Up" will fly over Sleeping Beauty Castle.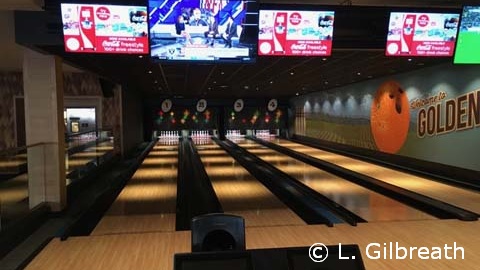 Splitsville Now Open at Downtown Disney District
March 19, 2018
Splitsville Luxury Lanes officially opened its Anaheim location in Downtown Disney on Thursday, March 15. The location had been in "soft opening" since January. The two-story bowling alley, bar, and restaurant complex is located near Tortilla Jo's in the space formerly occupied by House of Blues.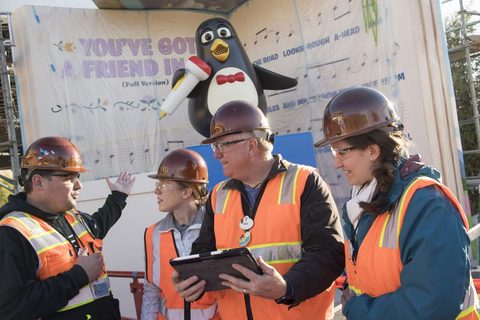 Wheezy Arrives at Toy Story Land
March 19, 2018
Over the weekend, Walt Disney Imagineering welcomed Wheezy, the toy penguin from the Disney-Pixar "Toy Story" films, to Disney's Hollywood Studios, marking another milestone in the creation of Toy Story Land. The squeaky penguin joins Andy's toys Jessie, Rex and Slinky Dog , in the highly anticipated land, due to open on June 30 of this year.
Midnattssol Bakeri Opens in Epcot
March 16, 2018
Temporary kiosk in Epcot's Norway, while Kringla Bakeri og Kafe is closed for rehab.
BOOK NOW: Pixar Play Zone at Contemporary
March 16, 2018
Booking is now open for a new, immersive Pixar character experience that's part of a pilot program that starts April 13, 2018, at Disney's Contemporary Resort. Each night, kids, ages 4-12, will be transported to a world full of excitement and adventure with their favorite characters from Disney-Pixar films.
Celebrate St. Patrick's Day Around the World
March 16, 2018
The saying is that "everyone's Irish on St. Patrick's Day," so celebrate this fun-filled holiday this weekend, March 16-18 around Walt Disney World. Raglan Road Irish Pub at Disney Springs will be a hub of St. Paddy's Day activities.
Related Links:
-- Raglan Road's Mighty St. Patrick's Festival!
-- The Maguires Featured Live Entertainment at Raglan Road

"Incredible Summer" at Walt Disney World Starts May 25!
March 15, 2018
Walt Disney World kicks off its Incredible Summer over Memorial Day weekend, May 25-27, with new entertainment in all four theme parks, Disney's Animal Kingdom 20th anniversary celebration, a new Typhoon Lagoon nighttime party and the June 30 opening of Toy Story Land.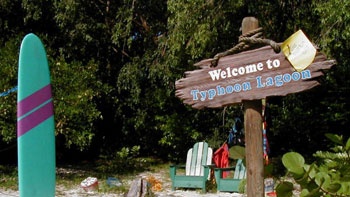 H2O Glow Nights at Typhoon Lagoon June 21-Aug. 11!
March 14, 2018
On select summer nights starting June 21, 2018, the special lighting effects of Disney H2O Glow Nights will transform Typhoon Lagoon water park like never before as Buzz, Woody and Jessie throw a Beach Party inspired by their friend, "Partysaurus" Rex. Join the fun, dance on the beach, play party games, and meet up with Buzz, Woody and Jessie, plus, all attractions are open for guest enjoyment. Disney H20 Glow Nights will take place only at Typhoon Lagoon on Thursdays and Saturdays from June 21-August 11, from 8-11 p.m. Disney H2O Glow Nights are a separate ticketed event and the party is not included in daytime admission. Tickets will go sale March 19 and cost $55 for adults and $50 for children ages 3-9 (plus tax). For more information and to purchase tickets, call (407) 939-1872.

Walt Disney World Resort Parking Fees Announced
March 14, 2018
Walt Disney World has issued new policies for parking on the property. Effective March 21, 2018 new fees apply for standard parking for resort guests.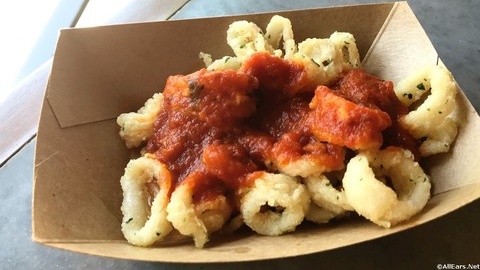 Epcot Food and Wine Festival Aug. 30-Nov. 12
March 12, 2018
The dates for the 2018 Epcot International Food and Wine Festival have been announced. The event will run for 75 days, from Aug. 30 to Nov. 12. No other details are available as yet.
Temporary Kiosk Open During Kringla Bakeri Renovations
March 12, 2018
While the Norway Pavilion's Kringl Bakeri is closed for renovations, a new temporary kiosk called Midnattssol will be serving some of the bakery's more popular menu items. The kiosk was not open this past weekend, but is expected to start operations soon.