Walt Disney World News
Disney Cruise Line
Disneyland Resort
SeaWorld Orlando
Site News
News Around the World
News Filters:
---
PHOTOS: All-Star Music Family Suite
May 23, 2018
The All-Star Music Resort offers family suites that sleep 6 in addition to regular rooms. The family suite has a full bed that sleeps 2 in the bedroom, a full pull-out sleeper (sleeps 2), a sleeper chair (sleeps 1), and an ottoman that converts into a cot (sleeps 1), plus two bathrooms. These photos are from a recent stay in a family suite in the Jazz Inn section of the resort.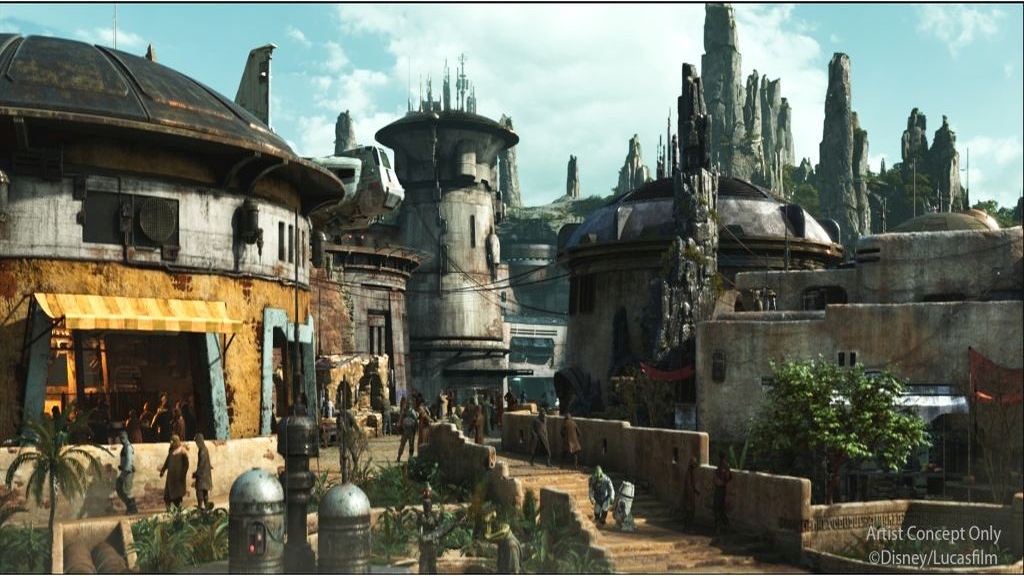 Star Wars: Galaxy's Edge to Open in Late Fall 2019 at Walt Disney World and Summer 2019 at Disneyland!
May 23, 2018
Scott Trowbridge, Portfolio Creative Executive, Walt Disney Imagineering, announced on the Disney Parks Blog today that Star Wars: Galaxy's Edge will open in summer 2019 at Disneyland Resort and in late fall 2019 at Walt Disney World Resort, putting a more definitive time frame on the new lands. He also shared a sneak peek at these immersive lands in a short video.
Related Links:
-- Finding Star Wars Around the World Until Galaxy's Edge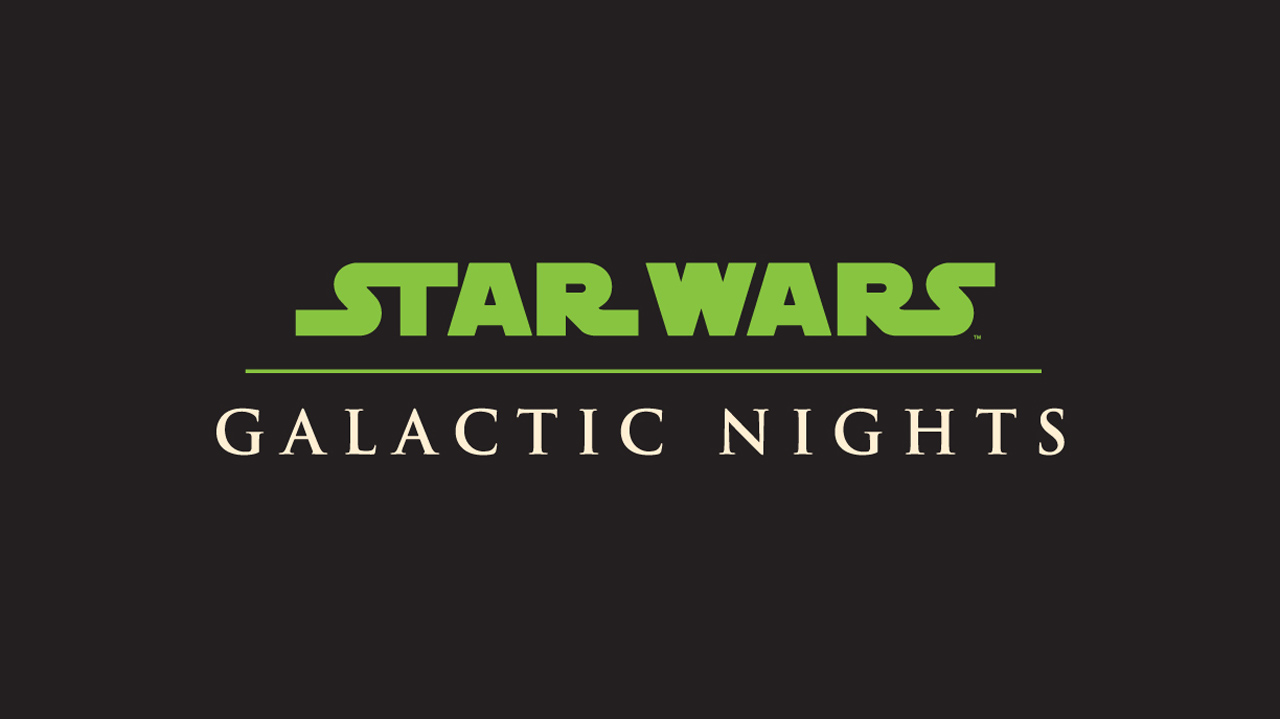 More Experts Announced for Galactic Nights Event
May 21, 2018
The Disney Parks Blog today released additional info on the experts who are lined up to appear at this year's "Inside Star Wars: Galaxy's Edge" panel discussion, at the Star Wars: Galactic Nights event to be held on May 27 at Disney's Hollywood Studios. Actor David Collins will host the panel along with members of the Walt Disney Imagineering team. Set to appear at this event are: Scott Trowbridge, Portfolio Creative Executive; Eric Baker, Creative Director; Jon Georges, Executive Producer; and Margaret Kerrison, Managing Story Editor. Fan-favorite Star Wars actor Warwick Davis will also return as the official Galactic Nights event host. Join Warwick at various appearances throughout the night including a special introduction to the Star Wars: Galaxy's Edge panel. The event will be held after park hours from 7 p.m. to midnight and will celebrate the entire Star Wars collection, including the release of the new film Solo: A Star Wars Story, in theaters May 25.
Pirate Redd Arrives in Disneyland this Summer
May 21, 2018
This summer at Disneyland Park will see the arrival of a fierce and independent pirate known as Redd. A bit mysterious by nature, Redd travels to various ports throughout the Caribbean -- selling rum and collecting coin. Watch for Redd this summer strolling around New Orleans Square. No official start date has been announced.
PHOTOS: Old Key West Dedicated 2-Bedroom Villa Total Rehab
May 21, 2018
Old Key West recently began a major rehab program for all the villas. New hard goods including stove, refrigerator and much more. Here's our photo gallery.
WonderGround Gallery Hosting Ashley Eckstein Book Signing
May 21, 2018
On May 25, Ashley Eckstein, the author of "It's Your Universe" (and formerly the voice of Ahsoka Tano in several Star Wars animated series), will be signing copies of her book at The Disney Dress Shop from 3-5 p.m. and WonderGround Gallery from 6-8 p.m. Illustrator Ashley Taylor will also be joining the signing events.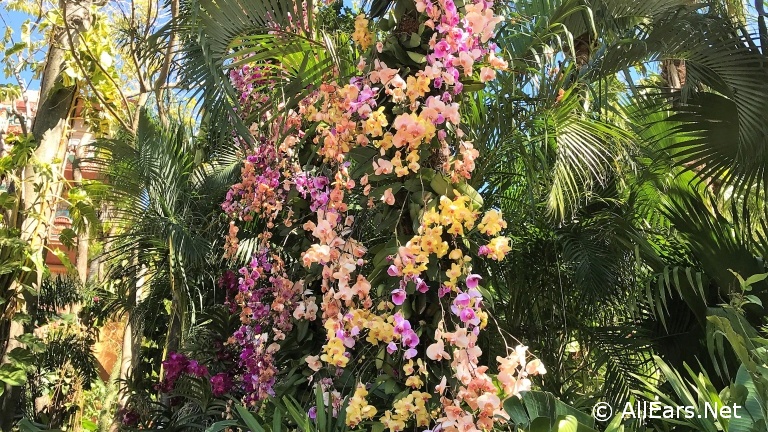 FINAL WEEK: Epcot Flower and Garden Festival
May 21, 2018
The Epcot International Flower and Garden Festival will be held each day from February 28 - May 28, 2018. The Festival's 25th anniversary event will feature fan favorites like floral displays, topiaries, weekend concerts and outdoor kitchen tastings.
Related Links:
-- 5 Things to Do Before the Festival Ends
-- PHOTOS: World Showcase
-- PHOTOS: Outdoor Kitchens
-- PHOTOS: Butterfly House
-- PHOTOS: Future World
-- PHOTOS: Play Gardens
-- VIDEO: Festival Overview
-- VIDEO: Butterfly House
-- Outdoor Kitchen Menus
-- 2018 Festival Topiaries
-- Passholder Freebies
-- Garden Rocks Concert Series
-- Garden Rocks Dining Packages
-- Gardens of the World Tour Open for Booking
-- 2018 Epcot Flower and Garden Festival Updates
-- What's New for Kids
-- Festival Merchandise
-- Behind the Seeds Tour
-- Spike's Scavenger Hunt
-- Purple Martins Come to Nest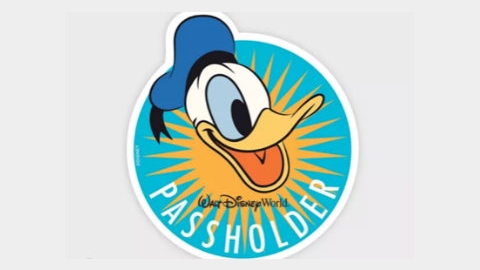 Free Donald Duck Magnets for Annual Passholders
May 21, 2018
Starting May 18, annual passholders can pick up a free magnet featuring Donald Duck at Disney's Hollywood Studios. The magnet will be available through June 29, or while supplies last. Exact distribution spot will be announced soon. For more passholder news, check out Kristin Ford's blog, "Walt Disney World offers annual passholders deals and freebies in May."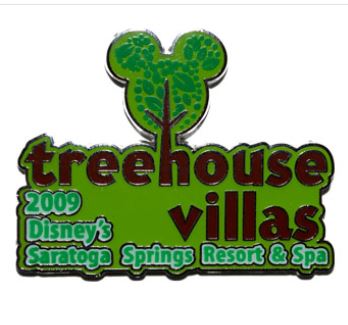 LIVE Pin Palooza 2nd chance PRICES REDUCED!!!
May 20, 2018
Last chance to help raise money to fight hereditary cancers like breast and ovarian.
LIVE - ONE Hour Remains : Pin Palooza Collectables for a Cause
May 19, 2018
Let's raise some money to fight hereditary cancers like breast and ovarian! Your entire amount is a direct donation to the cause
After Fireworks Dessert Party Added in Magic Kingdom
May 18, 2018
Starting May 28, the Magic Kingdom will offer a new After Fireworks Dessert Party, held at the Tomorrowland Terrace Restaurant immediately following the Happily Ever After Fireworks.

The new offering, which is $69 for adults and $41 for children, includes fireworks viewing in a special area in the Plaza Garden, and an array of all-you-care-to-enjoy desserts and savory snacks.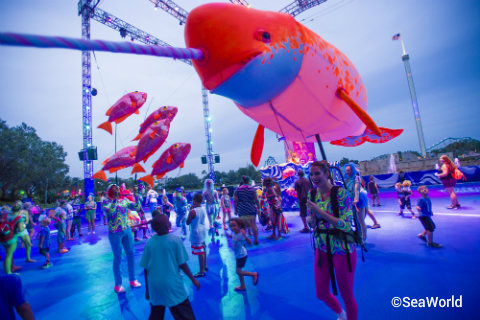 SeaWorld Orlando to Host Nighttime Electric Ocean Party
May 17, 2018
Beginning May 25 and continuing through Sept. 2, SeaWorld Orlando will host Electric Ocean, a nighttime party with shows, lights, dance music and longer park hours.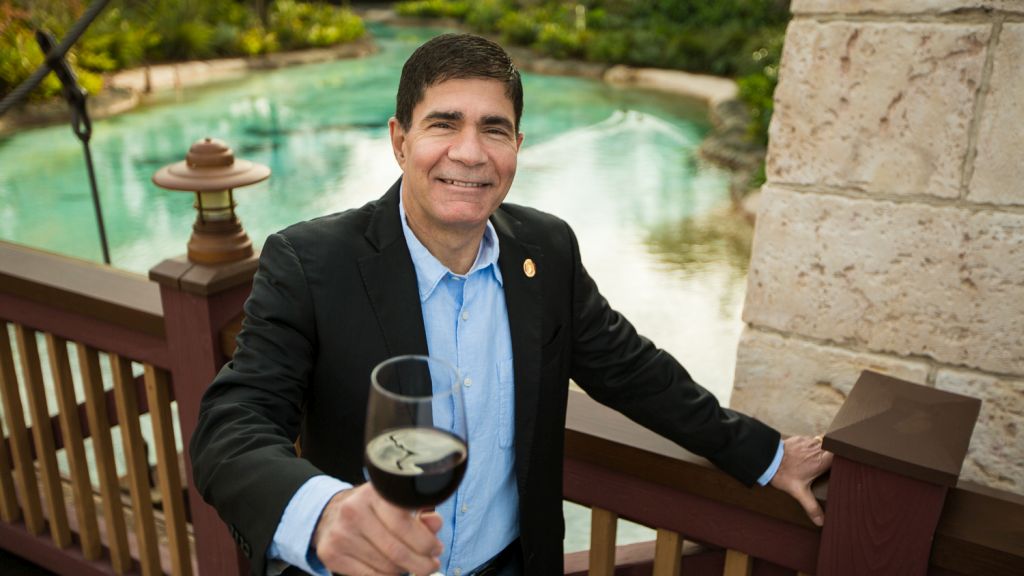 Wine Bar George Opens May 19th 5pm
May 17, 2018
Master Sommelier George Miliotes will bring his renowned wine expertise to Disney Springs at Walt Disney World Resort when his new venture, Wine Bar George, opens May 19, 2018 at 5pm. On May 20th, normal hours begin 11am - 2am. Wine Bar George will be the only Master Sommelier-led wine bar in Florida.
Related Links:
-- Wine Bar George Menu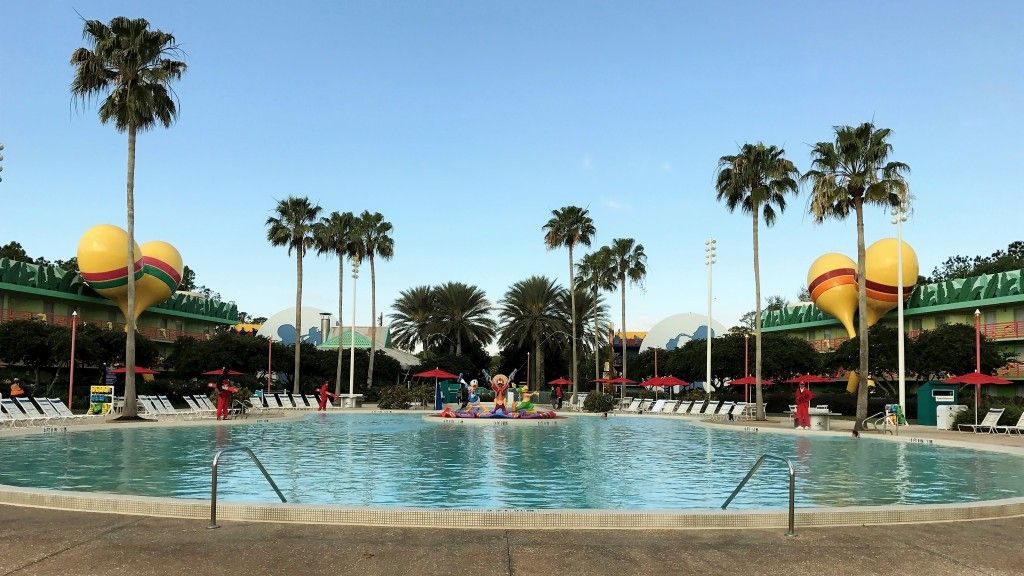 VIDEO: All-Star Music Family Suite
May 17, 2018
Tour an All-Star Music family suite!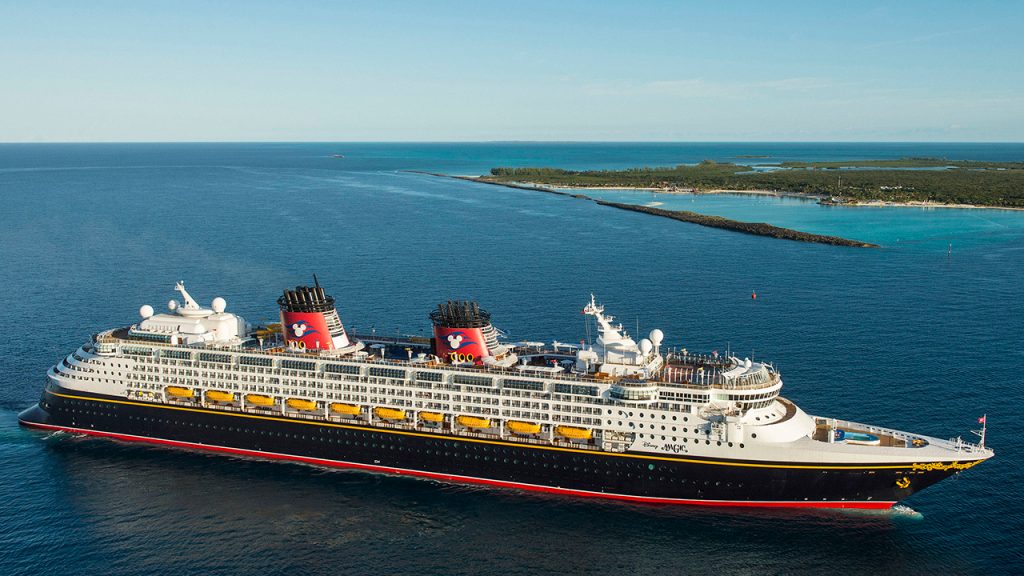 Disney Cruise Line Announces Fall 2019 Itineraries
May 17, 2018
Disney Cruise Line announced an exciting lineup of vacations for fall 2019, including returns to captivating destinations like Bermuda, Bahamas, Baja, Canada and the Caribbean on a variety of itineraries from home ports in New York, California, Texas and Florida.

With cruises ranging from two-night getaways to weeklong vacations and beyond, this season of sailings offers countless opportunities for families to delight in Disney magic, explore exotic locales and make lifelong memories together.
Celebrate Father's Day at Disney's Grand Californian
May 16, 2018
On June 17, 2018, Disney Vacation Club will present a Father's Day lunch at Disney's Grand Californian Hotel. The event will feature unspecified "Pixar Pals" as a tie-in to Pixar Fest, currently being celebrated at Disneyland Resort. Scheduled for noon to 2 p.m., the event will feature games, activities, arts and crafts, along with character interactions and photo opportunities. The cost is $53.95 per adult age 10 and up, and $29.95 per child age 3-9. For reservations, contact DVC Member Services.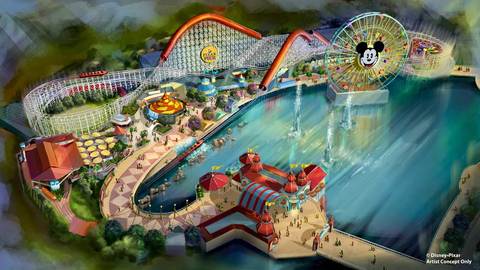 Tickets Now on Sale for Pixar Pier Premier Party
May 16, 2018
Starting May 16, guests will have the opportunity to purchase tickets to the Pixar Pier Premiere, a VIP-style party, which will take place at Disney California Adventure on June 22 from 3 to 9 p.m. Ticket holders will have the opportunity to experience the Pixar Pier attractions, entertainment, and food offerings before they open to the public on June 23. Attractions include the Incredicoaster and the Pixar Pal-a-Round. Attendees will receive food vouchers for Adorable Snowman Frosted Treats, Angry Dogs, Jack-Jack's Cookie Num Num, Poultry Palace, and Senor Buzz Churros. Each guest will receive a souvenir swag bag and event credential. The cost is $299/person; a limited number of tickets will be available. Tickets may be purchased online, over the phone, or at any Disneyland Resort ticket booth. Parking is included.
2019 Star Wars Rival Run Weekend at Walt Disney World
May 15, 2018
This year was the last year for runDisney's Star Wars Half Marathon Weekend - The Dark Side at Walt Disney World. And, presumably, 2017 was the last year for Star Wars Half Marathon Weekend - The Light Side at Disneyland. runDisney has just announced that in 2019 it will host Star Wars Rival Run Weekend at Walt Disney World. Runners will be able to choose which side of the Force they will run for during the race weekend. The dates have been moved up from the third weekend in April to April 4 through 7.
Aquatica Orlando Launches Ray Rush Raft Ride
May 15, 2018
Aquatica Orlando's newest attraction, Ray Rush, is not like your typical family raft ride. This ride is full of thrills without being too scary for even the youngest park-goers. The water slide officially opened over the weekend.
AP Churro Challenge
May 14, 2018
From May 14 - June 8, Disneyland Annual Passholders can take the Churro Challenge. Purchase a map for $5 at select churro locations, and then visit the four different churro carts featuring special Pixar-themed churros to collect a sticker (churro purchase not required). After collecting all the stickers, redeem the map for a special Churro Challenge button.