Walt Disney World News
Disney Cruise Line
Disneyland Resort
SeaWorld Orlando
Site News
News Around the World
News Filters:
---
PHOTO UPDATE: Disneyland Resort, Including Star Wars Land Construction
April 29, 2016
Guest photographer Jason of disneygeek.com shares photos and short video clips of his recent walk arount Disneyland Resort. He includes some images from the construction site of the new Star Wars themed land that's now under way.
runDisney Announces Virtual Races
April 29, 2016
runDisney announced new races on Thursday - and there is no limit on the number of participants, although there still is a deadline to register. Runners and walkers now can sign up for virtual races that are scheduled to begin next month.
BoardWalk Villas Renovation Complete
April 28, 2016
Contractors recently completed the year-long renovation of all guest rooms at Disney's BoardWalk Villas. All Deluxe Studio, One Bedroom, Two Bedroom and Three Bedroom Grand Villa units have been updated with new decor. Modifications to the rooms include new floor and wall coverings, linens and replacement of some furniture and fixtures. Deluxe Studio Villas have been updated to include the fold-down Murphy bed. This addition raises the maximum occupancy of Studio rooms to five guests of any age. The booking features at DVCMember.com have been updated to reflect the new maximum occupancy. Exterior work at the BoardWalk will continue throughout 2016 with a series of painting projects, updates to Flying Fish restaurant and the addition of the Ample Hills Creamery ice cream parlor.
Fort Wilderness Cabin Loop Changed to Premium Campsites
April 28, 2016
All cabins at Fort Wilderness Campground have now been refurbished. The campground's Loop 2100 is now under construction, and all cabins there have been removed. Concrete pads are being installed in the area for new premium campsites. Work should be completed on Loop 2100 later this summer.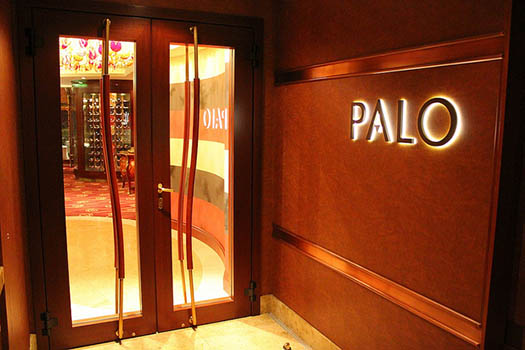 Palo Relaxes Dress Code
April 27, 2016
Palo, the signature adults-only restaurant on Disney Cruise Line ships, has updated its dress code. Dress pants, slacks and collared shirts are recommended for men, and a dress, skirt or pants and a blouse are recommended for women. Jeans may be worn if in good condition (no holes). Casual wear such as tank tops, swimwear, shorts, hats, flip-flops or tennis shoes are not permitted in the dining room, nor are torn clothing, t-shirts with offensive language and/or graphics, or cut-offs.
Disney Springs Morimoto Location Wins Architectural Award
April 27, 2016
Morimoto Asia at Disney Springs has received the Design Built Award of Merit from the American Institute of Architects (AIA). The AIA Awards Gala honored the best of architectural design in Central Florida at the Dr. Phillips Center for the Performing Arts on Saturday, April 23. As one of Florida's most prestigious and inclusive honors in exemplary design, the award celebrates the newly opened restaurant alongside celebrated architects, designers and key industry professionals both theoretical and built projects.
REVIEW: Early Morning Magic at Magic Kingdom
April 27, 2016
My husband and I had a short Walt Disney World vacation planned when I noticed that Disney was offering something new called Early Morning Magic. I am always one to want to experience what is new in the World so I jumped on this opportunity and made reservations for the first date it was being offered, April 26. We were told to be at the Magic Kingdom queues around 7:30am to check-in and we would then enter the park to be escorted to Fantasyland at 7:45.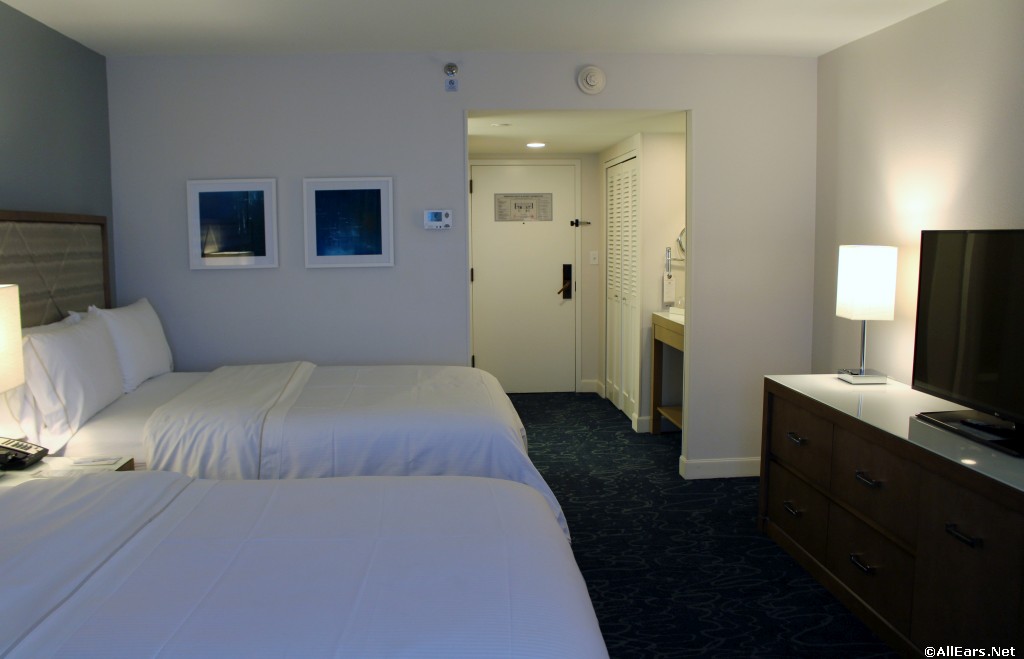 Walt Disney World Dolphin Video Gallery - Renovated Room
April 27, 2016
We have updated the WDW Dolphin Resort video gallery with a tour of the newly renovated room.
Goodall Celebrates New Initiative with Disney
April 27, 2016
Dr. Jane Goodall visited Disney's Animal Kingdom last week to celebrate the 20th anniversary of the Disney Conservation Fund and support the launch of its new initiative called "Reverse the Decline, Increase the Time," which aims to reverse the decline of 10 threatened species through scientific research and increasing the time kids spend in nature.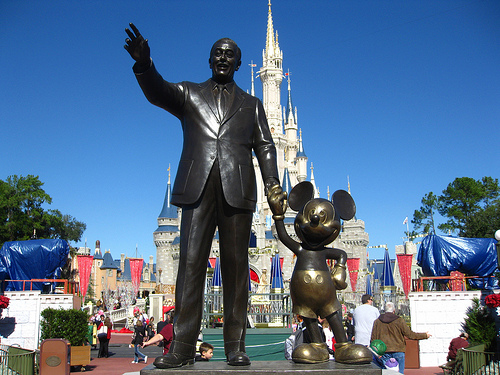 Early Morning Magic Begins Today
April 27, 2016
REMINDER: Starting today, April 26, the Disney Early Morning Magic package, which costs $69 for adults and $59 for children ages 3-9 (plus tax), will allow a very limited number of guests to be the first to enter Magic Kingdom on Tuesday and Saturday mornings. (Disney Early Morning Magic does NOT take the place of morning Extra Magic Hours, which will be offered on different dates.) AllEars.Net Blogger Kay Belin will share her thoughts on this new experience in our Guest Blog later this week.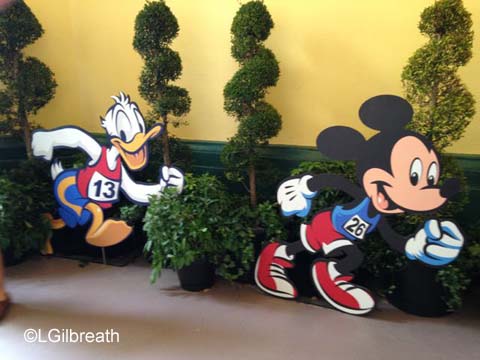 Marathon Weekend Registration Begins Today
April 26, 2016
Registration for the events of Walt Disney World Marathon Weekend, January 4-8, 2017, opened today. Events include the marathon, half marathon, 10K, 5K, and Kids Races. The Goofy Challenge is available for those participating in the half and full marathons, and the Dopey Challenge for those who run all four distance races. Registration for the Castaway Cay Challenge, to be held on Disney's Castaway Cay during the January 9-13 Disney Dream cruise, is also open.
Free Dining Announced for Late Summer and Fall
April 25, 2016
Walt Disney World announced today that a free dining plan MAY BE available when you purchase a non-discounted 5-night/6-day package that includes a room at a select Disney resort hotel and a ticket with the Park Hopper Option.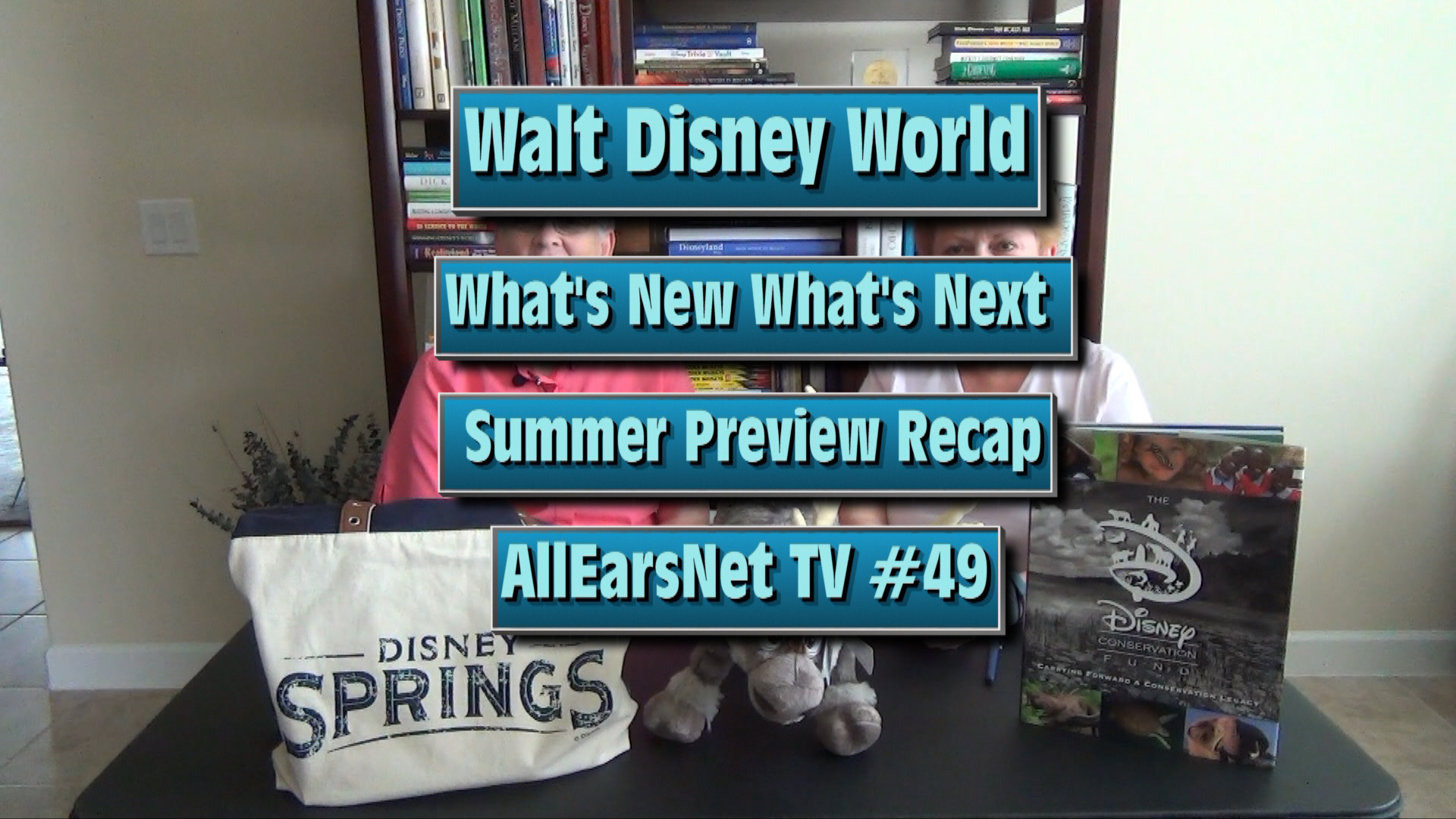 Walt Disney World Summer 2016 Preview: AllEarsNet TV #49
April 24, 2016
Join co-hosts Deb Wills and Deb Koma as they discuss the recent Awaken Summer press event held at Walt Disney World, April 2016. Topics include: Animal Kingdom after dark (Rivers of Light, Tree of Life Awakening, Night-time Safari), Disney Springs, Frozen Ever After in Epcot's Norway, Soarin' Around the World, Adventures by Disney and more.
Related Links:
-- Rivers of Light Sneak Peek VIDEO
-- WDI Interview: Animal Kingdom at Night
-- Video Interview: Awaken Summer
-- Preview Epcot's Soarin' Around the World
-- Princess Elena of Avalor Debuts This Summer
-- Summer Around Walt Disney World
-- Disney's Animal Kingdom Extends Hours into Nighttime
-- New Limited-Engagement Show Celebrates The Jungle Book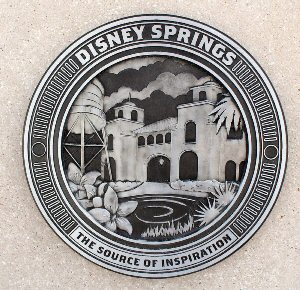 Three New Food Kiosks Coming to Disney Springs
April 21, 2016
Three new Disney food kiosks are slated to open in Disney Springs this summer: Aristocrepes, with sweet and savory crepes; The Daily Poutine, which will have variations on the French-Canadian specialty of fries, gravy and cheese, along with four different toppings, and B.B. Wolf's Sausage Co. featuring artisan sausages.
Earth Day Activities Around the World!
April 21, 2016
Earth Day (April 22) is Disney's Animal Kingdom's birthday, and it will celebrate with special events. Epcot marks the day with special events throughout the weekend, as well.
Related Links:
-- Earth Day Celebrations Announced


Dark Side Race Awards Inaugural Winner
April 20, 2016
Wisconsin runner Jason Ryf, who finished second at the runDisney Star Wars half marathon at Disneyland Resort last year, won the inaugural Star Wars Half Marathon - The Dark Side at Walt Disney World. Katie McGrath was the first female runner to cross the finish line, covering the course in 1:24:05.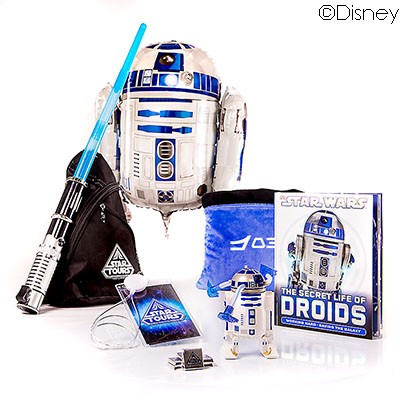 Star Wars Themed Gifts Detailed in May
April 20, 2016
Disney Floral and Gifts, in partnership with Lucasfilm, will release a new Star Wars Rebels role-playing experience this summer. The offering will feature exclusive gear that places you on an interactive adventure that starts in your resort room at the Disney Parks in Florida and California. Once the mission is revealed, you'll be guided by Ezra Bridger through an interactive augmented reality experience to the Star Tours attraction. More details will be released on May 4 on the Disney Floral and Gifts site.
Star Wars-Themed Lands Reach Groundbreaking
April 20, 2016
Disney Parks Blog announced the official groundbreaking of the Star Wars-themed lands at Disneyland park in California and Disney's Hollywood Studios in Florida by publishing an exclusive 360-degree photo, taken from the 14-acre construction site at Disneyland.
Princess Elena of Avalor Coming to Magic Kingdom in August
April 20, 2016
Disney Parks will welcome its first princess inspired by diverse Latin cultures. Princess Elena of Avalor will be appearing at Walt Disney World Resort this summer and at Disneyland Resort in the fall, following her television debut in a new animated series this summer on Disney Channel.

Night of Joy Tickets On Sale
April 20, 2016
Tickets for Night of Joy, a two-night event that features contemporary Christian music, are now on sale. As previously announced, the event will be held this year for the first time at ESPN Wide World of Sports Complex. Ticket options are as follows:
A single-night, concert-only ticket for Friday, September 9: $39 plus tax (in advance); $45 the day of the show (if available).
A single-night concert and one-day Disney theme park ticket (valid for one of the four Walt Disney World Resort theme parks) for Saturday, September 10: $99 plus tax (in advance); $114 plus tax the day of the show (if available). NOTE: The one-day Disney theme park ticket is only valid for September 10.
A two-night concert ticket (which includes both nights' concerts and one-day Disney theme park ticket (valid for one of the four Walt Disney World Resort theme parks): $119 plus tax (in advance). NOTE: The one-day Disney theme park ticket is only valid for September 10.
If you purchase the two-day ticket on or before August 9, you will also receive one admission to either Disney's Blizzard Beach or Disney's Typhoon Lagoon, valid from September 6 - 12, 2016.
Resort guests attending Night of Joy will be able to take transportation to ESPN Complex from all four theme parks, as well as the Contemporary Resort, Grand Floridian Resort and Spa, and Pop Century Resort from 4:30 until 7 p.m. Throughout the event and upon its conclusion, transportation will run from ESPN Complex to all Walt Disney World Resort Hotels. Guests attending Disney Night of Joy but staying off-property are encouraged to use their personal transportation to travel to and from ESPN Complex. Additional group discounts and premium seating options also are available. For more information, check out nightofjoy.com.