Walt Disney World News
Disney Cruise Line
Disneyland Resort
SeaWorld Orlando
Site News
News Around the World
News Filters:
---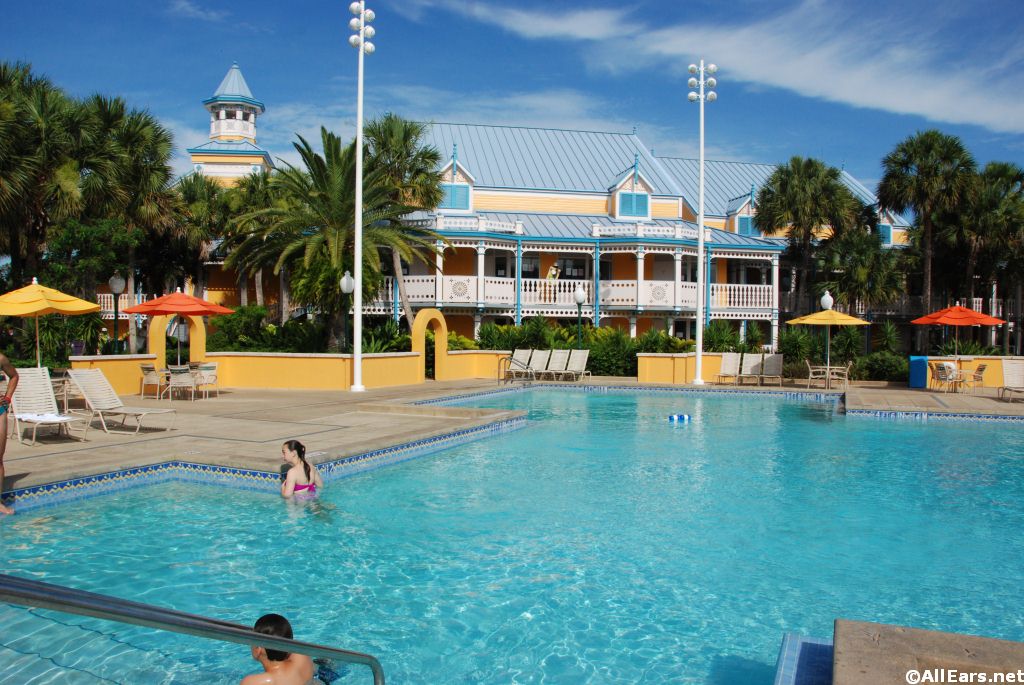 Spotlight on Caribbean Beach Resort
July 26, 2014
Spotlight on the Caribbean Beach Resort includes an updated FAQ, new videos, what's changed since 2011, feature article and much more!
Related Links:
-- Revisiting the Caribbean Beach Resort
-- Shutters Restaurant Review
-- Photo Gallery - Over 250 New Photos
-- Feature Article
-- Kids Pirate Themed Splash Zone
-- Fuentes del Morro Pool Area
-- Complete Resort Information
-- Resort Videos
-- Reader Comments about CBR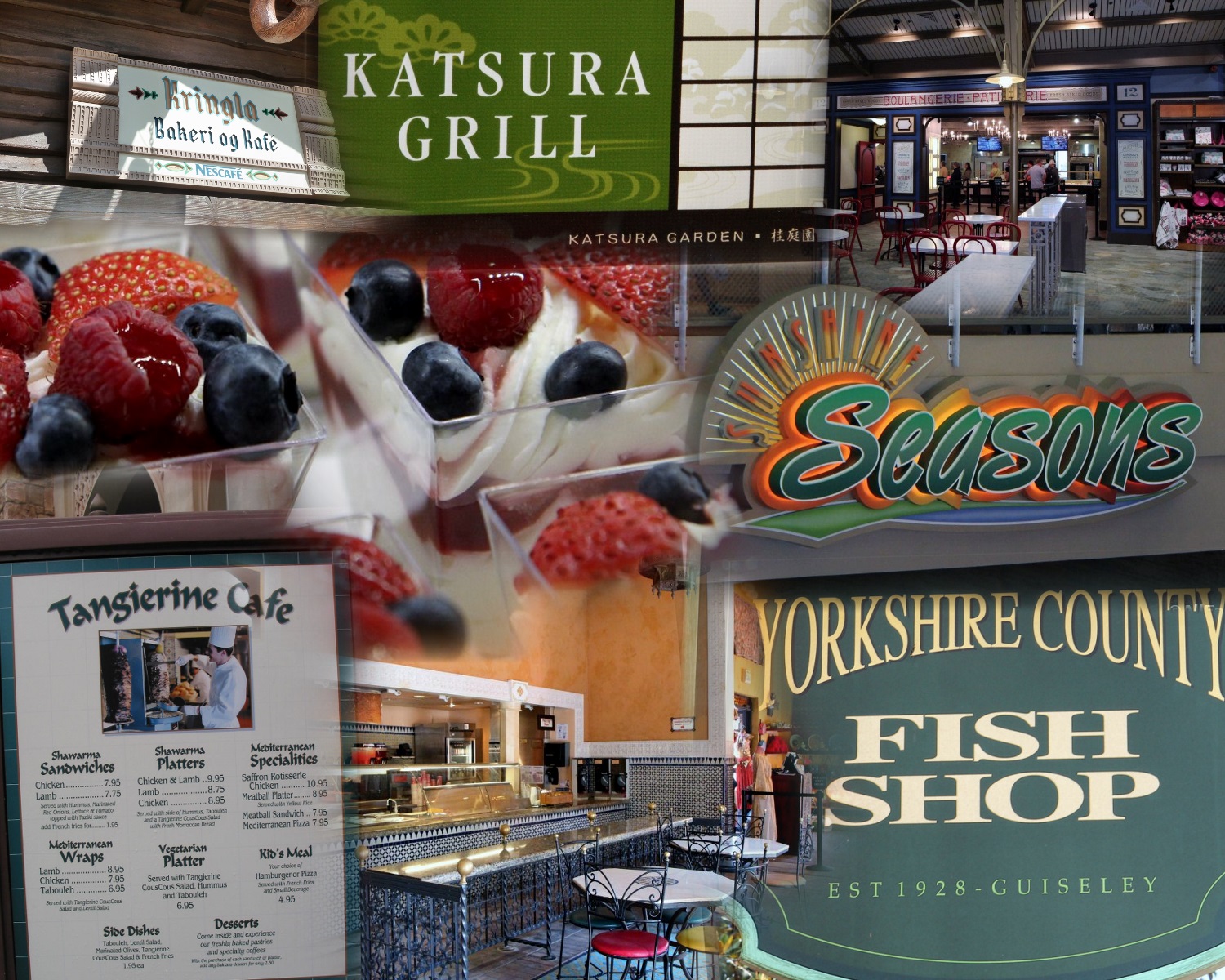 Epcot Counter Service Top Locations - AllEarsTV Show #10
July 26, 2014
Join Deb Wills and Deb Koma as they discuss their top 3 Epcot Counter Service Locations in both Future World and World Showcase. They also share their 3 least favorite locations as well.
Tour de Turtles Kickoff at Vero Beach
July 25, 2014
Tour de Turtles kicks off this weekend on the East Coast of Florida, and the state's visitors and locals alike have several opportunities to join in the fun surrounding the marine marathon.

Started in 2008 by the Sea Turtle Conservancy, Tour de Turtles is an interesting way to learn about the long migration of sea turtles from their nesting beaches to their foraging grounds. Tracking is done through satellite telemetry, with transmitters sending signals each time a turtle surfaces to breathe. Those who follow along at tourdeturtles.org will be exposed to the science and geography of sea-turtle migration. At the same time, researchers hope to gain more knowledge about the migratory practices of the endangered species because so much still is unknown.
Destination D Attraction Rewind - Merchandise Preview
July 24, 2014
One of the many highlights of Destination D: Attraction Rewind this November is that Mickey's of Glendale -- the Walt Disney Imagineering store-will be setting up a temporary pop-up shop with items available exclusively to D23 Members attending the event! The shop will open on Friday, November 21 and will offer hours for members through Sunday, November 23.
2014 Epcot Food and Wine Festival
July 24, 2014
The flavors of Argentina and Chile will sizzle at the new Patagonia Marketplace when Disney s fall culinary extravaganza, the 19th Epcot International Food & Wine Festival presented by Chase, opens Sept. 19 at Walt Disney World Resort. The 2014 festival kicks off a week early and runs 53 days - up seven days from the previous 46-day event - until Nov. 10, featuring new marketplace menus and debuting a variety of premium dining events.
Related Links:
-- New After Hours Experience and Premium Package Added!
-- Culinary Demos, Wine Seminars and Mixology
-- Special Ticketed Events
-- Spotlight on Puerto Rico Marketplace
-- Festival Preview Photos
-- First Look: Foods and Beverages
-- Eat to the Beat Dining Packages
-- Chef Jens Dahlmann Previews the Marketplaces
-- Marianne Hunnel Dishes about What's New
-- Host Pam Smith's Julia Child Story from 1st Festival

New Fall Offer at Walt Disney World!
July 23, 2014
Save up to 30 percent on rooms at select Disney Resort hotels, valid for stays most nights October 4 through November 25, and November 29 through December 23, 2014. Book by October 3, 2014.
The Legends of Frontierland
July 23, 2014
Legends of Frontierland is a new interactive guest experience at Disneyland this summer. From the information pamphlet:

"You are invited to play an immersive game in which you can create your own persona and frontier story. Start out as a friend of Frontierland or Rainbow Ridge and work your way up to become a legend."

As it was explained to us, the citizens of Rainbow Ridge are down on their luck - the gold mines are played out and their water has dried up. They've now got their eyes on the more prosperous Frontierland, and are trying to take it over, and the folk of Frontierland are trying to prevent that.
Disneyland Resort Photo Update: July 18, 2014
July 22, 2014
Contributing photographer Jason of disneygeek.com shares photos and short videos from his July 18 visit to the Disneyland Resort. Highlights include the Downtown Disney Summer Celebration, exterior shots of the renovated Club 33, the new Music of Nashville show, and a guest appearance by AllEars.Net's Laura Gilbreath!
Special Pricing for Military Personnel
July 21, 2014
Disney has announced new special pricing on theme park tickets and accommodations for active duty U.S. military personnel at Walt Disney World Resort and Disneyland Resort.
Planes: Fire and Rescue - Review
July 19, 2014
Planes: Fire and Rescue," which opens in theaters this weekend, helps resuscitate the "Cars"-inspired franchise of animated movies that started last year with "Planes."

The biggest difference is that the sequel has an original story line. Unlike "Planes," the movie does not position its lead character, Dusty Crophopper (voiced by Dane Cook), to again rehash the popular racing saga of Lightning McQueen. When my family saw that movie last year, most of us agreed it felt tired and predictable -- obviously, with good reason.
Hidden Mickeys at Walt Disney World
July 19, 2014
At Hollywood Studios. we checked out the theater show in the Magic of Disney Animation Building with scenes from "Frozen" mixed in with the comedic performance of Mushu (from the movie "Mulan"). I finally snapped a fairly decent photo of the Mickey coffee mug in the video. It's at the top middle of the photo below.
New Halloween Celebrations on the Disney Cruise Line
July 19, 2014
Disney Cruise Line will treat guests sailing this fall to a wickedly good time as the Disney ships transform into a ghoulish wonderland filled with frightfully fun events and activities, special decorations, unique menu items in the restaurants and themed parties on deck.
Disneyland Unveils 60th Anniversary Logo
July 19, 2014
When Walt Disney opened Disneyland on July 17, 1955, it had 18 attractions, no Disney hotels and little but orange groves surrounding it. Today, as the Disneyland Resort celebrates its 59th anniversary, the original theme park has expanded to become a world-class family resort destination with two renowned Disney parks, nearly 100 attractions, three hotels and the shopping, dining and entertainment district known as Downtown Disney. And in the spring of 2015, the resort will launch a dazzling yearlong Diamond Celebration that salutes 60 years of magic.
Happy 59th Anniversary Disneyland
July 19, 2014
The host of the affair, the Mayor of Disneyland, announced that the Diamond Celebration of Disneyland's 60th Anniversary would begin in the Spring of 2015, and would kick off with a photo contest
Boardwalk Mutoscopes
July 18, 2014
Located in the Disney Boardwalk Inn and Villas resort hallway directly across from the restrooms near the Belle Vue Lounge are a green and a red Clamshell Mutoscope. At one time, there was also a mutoscope that was painted white with gold trim.
The Fort Wilderness Book
July 18, 2014
If you were to ask me, "Which Disney resort is your favorite?" I would immediately answer, "Fort Wilderness Campground." It will probably come as no surprise to you that Carol, a compulsive collector, has saved some keepsakes, mementos and souvenirs from a resort which ranks high on her list of favorites. They were scattered throughout our home, some in her pin collection, some in the Tickle Trunk, some in scrapbooks and others in book cases or file folders.

About two years ago she decided to put them all together in her new Fort Wilderness Book. Once she had it all assembled in a large 3-ring binder, we were both pleasantly surprised by some of the treasures she had picked up over the years.

Here is a look at a few of the highlights from the Fort Wilderness Book.
Step Back in Time: AllEarsNet TV Ep. #9
July 18, 2014
For our Step Back in Time shows we rummage around in our archives which indulges in a bit of nostalgia, taking you back in history for a glimpse of Walt Disney World and The Walt Disney Company through the ages. This month, we visit July 2000, the time of the Millennium Celebration at Walt Disney World! Enjoy a glimpse of the Tapestry of Nations Parade, Pin Trading, Cranium Command and more. For reference we use the July 2000 World Update publication and also the July 2000 Epcot Guide Map.
Event at Capacity --l All Ears Meet August 17, 2014
July 16, 2014
A special AllEars Meet and Greet is being held on Sunday afternoon, August 17, 2014 between 1 and 4 p.m. in a Disney Vacation Club Grand Villa at Walt Disney World. You MUST RSVP to attend this event.

Our special guests for this get-together: Steve Barrett - Author of the Hidden Mickey Guide; Jim Korkis - Disney Historian and author of many Disney-related books.
Tomorrowland - In-Depth History and Review
July 16, 2014
I hope you all like Tomorrowland, because for the next eight weeks this will be the topic of my blogs. Why eight weeks? Because this land has seen more attractions and changes to its theming than any other area in the Magic Kingdom.

To cover this vast land, I will be taking an interesting approach. To begin with, I will discuss the attractions and architecture through approximately 1994. It was in this year that Tomorrowland began a major transformation. Once I complete the early years, I will begin again describing the newer attractions and the current look and feel of this land of the future. So when you finish today's article, don't write to tell me I've forgotten Alien Encounter or Stitch's Great Escape. I'll get there eventually. It will just take some time.
Trattoria al Forno Replaces Kouzzina
July 15, 2014
Disney has announced that Italy will replace Greece on the Boardwalk starting in December 2014.

Look for simple foods "trattoria" baked in an oven (al forno) at the new eatery serving dishes from Italy's various regions. Everything from Neopolitan pizzas, to pork chop alla Milanese, to house-made cavatelli, polenta and much more. For vegetarians - ruffled campanelle pasta with green beans, roasted potatoes and Genovese pesto. A seasonal risotto will always be on the menu. Paper-thin Italian meets, olives, caponata, pastas, fresh seafood and vegetables will all be part of the dining experience.