Walt Disney World News
Disney Cruise Line
Disneyland Resort
SeaWorld Orlando
Site News
News Around the World
News Filters:
---
Winter the dolphin at Clearwater Marine Aquarium
December 19, 2014
If you're a regular reader of my blog, you know this is in part because CMA is a place that my family and I enjoy spending time together. But a bigger motivation for me is that I know my daughter is far from alone in her love of Winter, and I want our readers to understand what they can gain from squeezing in a visit to Clearwater when they are in Orlando for a theme-park vacation.
Trattoria al forno - First Look from Opening Night
December 19, 2014
Trattoria al forno, on Disney's Boardwalk, officially opened on December 18, 2014. Linda and I had dinner reservations to check out the new place.
Related Links:
-- Breakfast Menu
-- Child's Breakfast Menu
-- Dinner Menu with Food Photos
-- Child's Dinner Menu

Happy Holidays from AllEars.net!
December 18, 2014
On behalf of all the AllEars.net Team, Deb Wills and Deb Koma wish all of you HAPPY HOLIDAYS!
STK Orlando to Open at Disney Springs in 2015
December 17, 2014
The ONE Group Hospitality, Inc., known for developing upscale, high-energy restaurants, today announced plans to open a STK in Disney Springs. STK Orlando is expected to open in The Landing at Disney Springs in 2015, with the full completion of Disney Springs expected in 2016.

The new STK will be located within the waterfront setting of The Landing at Disney Springs, a completely re-imagined shopping, dining and entertainment complex that will double the number of shops and restaurants currently found at Downtown Disney. The Landing is the first phase of Disney Springs and will be home to unique and memorable dining experiences such as STK, Morimoto Asia and The BOATHOUSE, plus a number of still-to-be-announced innovative restaurants and boutique shops.
VIDEO: HAPPY HOLIDAYS from AllEars.Net!
December 17, 2014
The AllEars Team wishes you a Very Happy 2014 Holiday Season!

Deb Wills
Debra Martin Koma

and the rest of The Awesome AllEars Team:
Steve Barrett - Blogger
Erin Blackwell - Photo Blogger
Gary Cruise - Blogger
Jason Dz - Photo Blogger
Linda Eckwerth - Photographer / Administrative Officer
Kristin Ford - Blogger
Laura Gilbreath - Senior Blogger
Gloria Konsler - Photo of the Week, AllEars Mailbag
Jim Korkis - Feature Writer/Blogger
Jack Marshall - Assistant Webmaster
Alice McNutt MIller - Feature Writer/Blogger
Scott Thomas - Photo Blogger
Jeanine Yamanaka - Blogger
Lee Zimmerman - Videographer
Disneyland Resort Photo Update with Candlelight Processional
December 17, 2014
Guest photographer Jason of disneygeek.com visited the Disneyland Resort on December 6 and shares photos and short videos from the trip, including images from this year's Candlelight Processional with guest narrator Beau Bridges.
Disney's Polynesian Village DVC and Resort Update
December 12, 2014
The Disney Parks Blog has released new artist renderings of Disney's Polynesian Village, phase 1 opening in 2015. The 20 Bungalows (rendering above) will sleep up to eight guests each in a home-like setting reminiscent of the South Pacific. There plunge pool overlooking Seven Seas Lagoon, and the view of the fireworks over Magic Kingdom Park.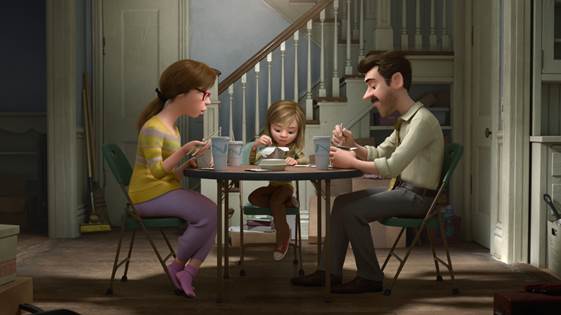 Inside Out - New Disney*Pixar Trailer
December 12, 2014
Growing up can be a bumpy road, and it's no exception for Riley, who is uprooted from her Midwest life when her father starts a new job in San Francisco. Like all of us, Riley is guided by her emotions - Joy (Amy Poehler), Fear (Bill Hader), Anger (Lewis Black), Disgust (Mindy Kaling) and Sadness (Phyllis Smith).
Star Wars Character Meals Booking Now for 2015!
December 09, 2014
The Star Wars character meals that debuted in 2014 are returning May 4 through June 14, 2015. Reservations began December 3, 2014.

Jedi Mickey's Star Wars Dine at Hollywood and Vine -- Hollywood and Vine will be transformed into a Star Wars themed venue where Mickey, Minnie, Donald, Goofy, and Chip and Dale come together to celebrate the greatest saga ever told. The VIPs, dressed as their favorite Star Wars characters, will meet and greet guests and interact during several fun Star Wars themed moments throughout the evening. Star Wars decor, themed foods, and music create the intergalactic atmosphere seen nowhere in the galaxy.
Hours: 4:15 - 8 p.m. Prices: $57.99 Adult/$34.99 Child. Dining Plan Eligible: Yes, 2 Entitlements

NOTE: If interested in priority seating for the first Fantasmic! show, Hollywood and Vine is also offering a Jedi Mickey's Star Wars Dine at Hollywood and Vine - Fantasmic! 1st Show experience. Hours: 4:15 - 7 p.m. Prices: $63.99 Adult Fant. Package/$38.99 Child Fant. Package Dining Plan Eligible: Yes, 2 Entitlements.

Star Wars Dine-In Galactic Breakfast! at Sci-Fi Dine-In Theater -- Start the day with the Star Wars Dine-In Galactic Breakfast at the Sci-Fi Dine-In Theater Restaurant. Inside, it's a long time ago at a drive-in far, far away, where out-of-this-world breakfast delicacies are accompanied by thrilling movie moments from the "Star Wars" films. Encounter Darth Vader, the Dark Lord of the Sith himself, along with a rogues gallery of infamous "Star Wars" characters, who appear to step right off the screen. Hours: 8 - 11 a.m. Prices: $49.99 Adult/$31.99 Child Dining Plan Eligible: Yes, 2 Entitlements.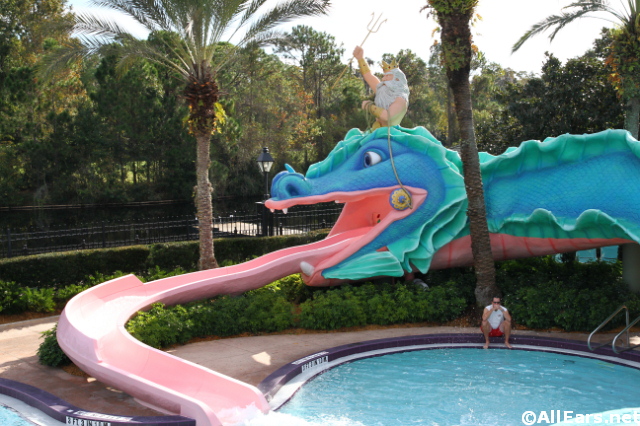 Port Orleans French Quarter Gallery - NEW Doubloon Lagoon Pool
December 07, 2014
Enjoy tours of Port Orleans French Quarter.
Frozen Fun Sneak Peek Opens in Disney California Adventure December 20!
December 05, 2014
The Disneyland Resort celebrates the opening of spectacular new "Frozen Fun" beginning Wednesday, Jan. 7, 2015, featuring magical adventures with characters from the Walt Disney Pictures blockbuster film. Guests at Disney California Adventure Park will be able to meet Anna and Elsa in a new location, sing along with the "Frozen" soundtrack, play in the snow, meet Olaf the snowman and "chill out" at a nighttime, family dance party.

A sneak peek of many of the live experiences begins Saturday, Dec. 20, in Disney California Adventure and a new "Frozen"-themed show opens in Disneyland Park Jan. 7, 2015.
Related Links:
-- VIDEO: "Frozen Fun" Details
-- VIDEO: Meeting Olaf with a Warm Hug
-- VIDEO: Other Holiday Happenings at Disneyland
-- VIDEO: Viva Navidad at Disneyland
-- VIDEO: Disneyland Holiday Treats

2015 Star Wars Weekend Dates Announced!
December 03, 2014
Star Wars Weekends will be held every weekend (Friday, Saturday and Sunday) from May 15 through June 14, 2015.

Weekend I: May 15-17, 2015

Weekend II: May 22-24, 2015

Weekend III: May 29-31, 2015

Weekend IV: June 5-7, 2015

Weekend V: June 12-14, 2015

More details will be announced in the coming months.
Holidays Around Walt Disney World
December 02, 2014
Tis the season at Walt Disney World. Holiday decorations and events take place in all the parks, Downtown Disney (Disney Springs) and also the resorts. This is a great time to visit!
Related Links:
-- Last Minute Family Gift Ideas
-- Frozen Premium Package Review
-- Osborne Family Spectacle of Dancing Lights Tips
-- Meeting Santa at Downtown Disney
-- Epcot's New Holiday Entertainment
-- Jingle Cruise
-- "Frozen Holiday Wish" Castle Lighting Show Photos and Video
-- Candlelight Processional
-- Gingerbread House at the Contemporary

Star Wars: The Force Awakens - Teaser
November 30, 2014
First teaser from the much anticipated film, Star Wars: The Force Awakens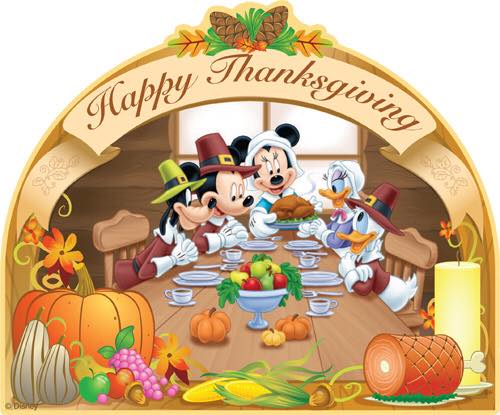 Happy Thanksgiving
November 27, 2014
Happy Thanksgiving Everyone!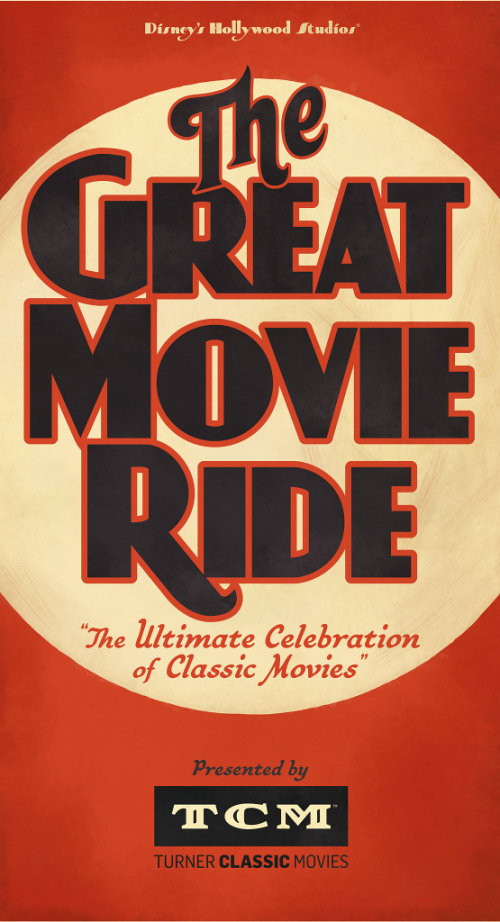 Great Movie Ride to Get Refresh from TCM
November 26, 2014
Turner Classic Movies to sponsor the Great Movie Ride at Disney's Hollywood Studios
Disneyland Resort Holiday Decoration Photos and Videos
November 24, 2014
Contributing photographer Jason of disneygeek.com shares photos and short from his visit to the Disneyland parks on Friday, November 14, 2014.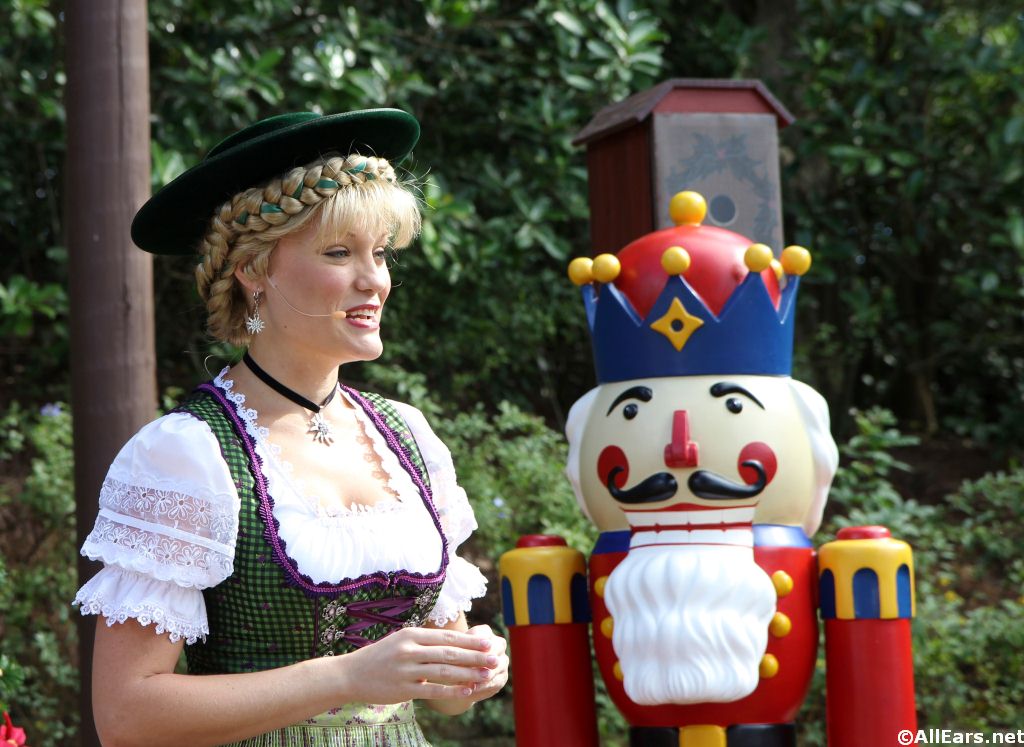 More Details on Epcot's Holidays Around the World Changes - Interview with Disney Show Director Marsha Jackson Randolph
November 19, 2014
Epcot's Holidays Around the World storytellers and traditions have three new acts in 2014. New shows will appear in Mexico and China and a new storyteller will appear in Morocco. All Ears interviewed Disney Show Director, Marsha Jackson-Randolph to learn more information about the new acts.
Holidaytime at Disneyland
November 15, 2014
November 13th marked this year's arrival of the holiday season to the Disneyland Resort! To kick it off, the ceremonial lighting of "it's a small world" took place, World of Color Winter Dreams debuted, and a Christmas Fantasy" parade ran for its 20th year, celebrating its anniversary with the addition of "Frozen" princesses Anna and Elsa. Read about these and more holiday activities in the blog!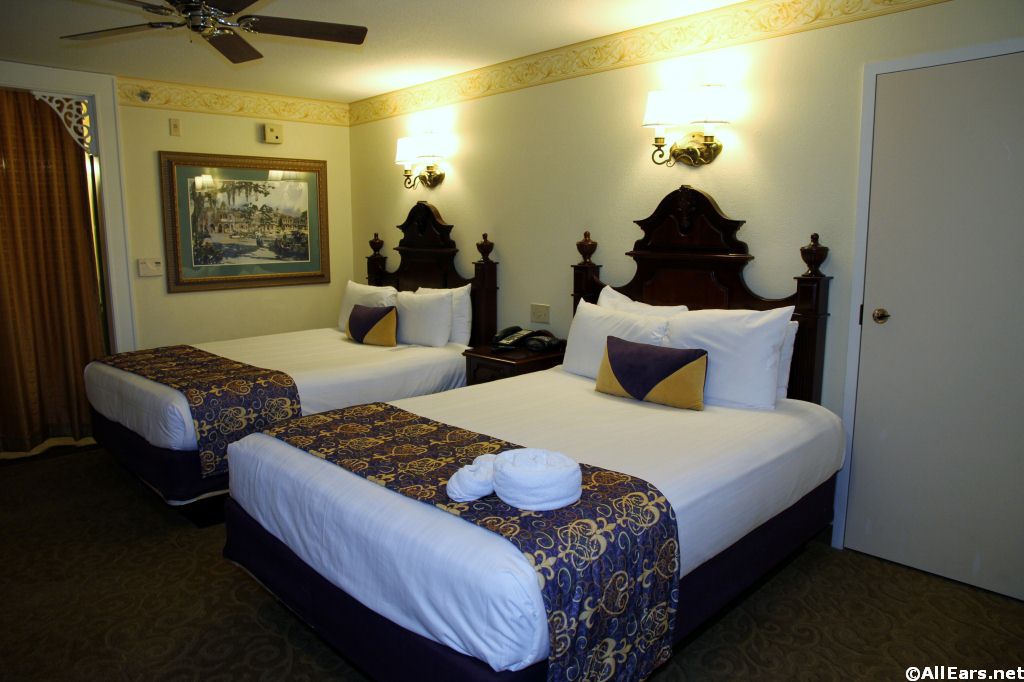 Port Orleans French Quarter Room Photos
November 14, 2014
Tour a room at the French Quarter!