Walt Disney World News
Disney Cruise Line
Disneyland Resort
SeaWorld Orlando
Site News
News Around the World
News Filters:
---
Villains Unleashed 8/23/14
August 21, 2014
The one time only event, Villains Unleashed, will be held Saturday night, August 23, 2014, at Disney's Hollywood Studios.
Win a Pin! The Mid-Month Mousy Mindboggler!
August 16, 2014
Around the middle of each month, we post an all-new puzzle in the AllEars.Net Guest Blog. The subject of the puzzle will vary, and the winner of the challenge gets a collectible Disney pin!
Disneyland Resort Photo Update 8/8/2014
August 16, 2014
Contributing photographer Jason of disneygeek.com sends us these photos and short videos from his trip to the parks on Friday, August 8, 2014. This week's update takes a look at the All-American Marching Band, the Grand Californian resort's construction work, and new Halloween merchandise in the shops.
Preview of New Film Short 'Feast'
August 16, 2014
Guest photographer Jason recently attended an event at the Walt Disney Studios in Burbank and spent the day in the Roy E. Disney Animation Building. He started the day off with a screening of "Feast," which will be the short accompanying "Big Hero 6" in theaters starting November 7, 2014.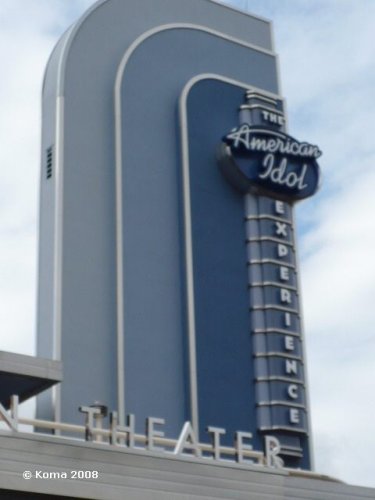 American Idol Experience to Close August 30!
August 16, 2014
American Idol Experience at Disney's Hollywood Studios will close earlier than previously announced, according to an item in today's Orlando Sentinel. The last day for the attraction, based on Fox TV's singing competition, will be August 30. In June, Disney said the curtain would drop on the theme park show sometime in January 2015. The changes are part of the continuous review of the company's entertainment options, a Disney World spokesman said Friday. Disney is not ready to announce plans for the space, he said.
Halloween Card for Sorcerers of the Magic Kingdom
August 12, 2014
Ever since the Sorcerers of the Magic Kingdom game debuted in early 2012, special cards have been issued for Mickey's Not So Scary Halloween Party and also Mickey's Very Merry Christmas Party. 2014 is no different.
So You Want to Build a Pirate Room?
August 11, 2014
In this episode of AllEarsNet TV, Jack Spence shows us to his Pirate Guest room, how he built it and some of the cool pirate items he's collected over the years.
Have Any Questions?
August 10, 2014
We will be filming a reader/viewer question show this month. Let us know what questions you have for Deb Wills and Deb Koma. We just may answer them on the show. Please visit the link and leave your questions in the comment section.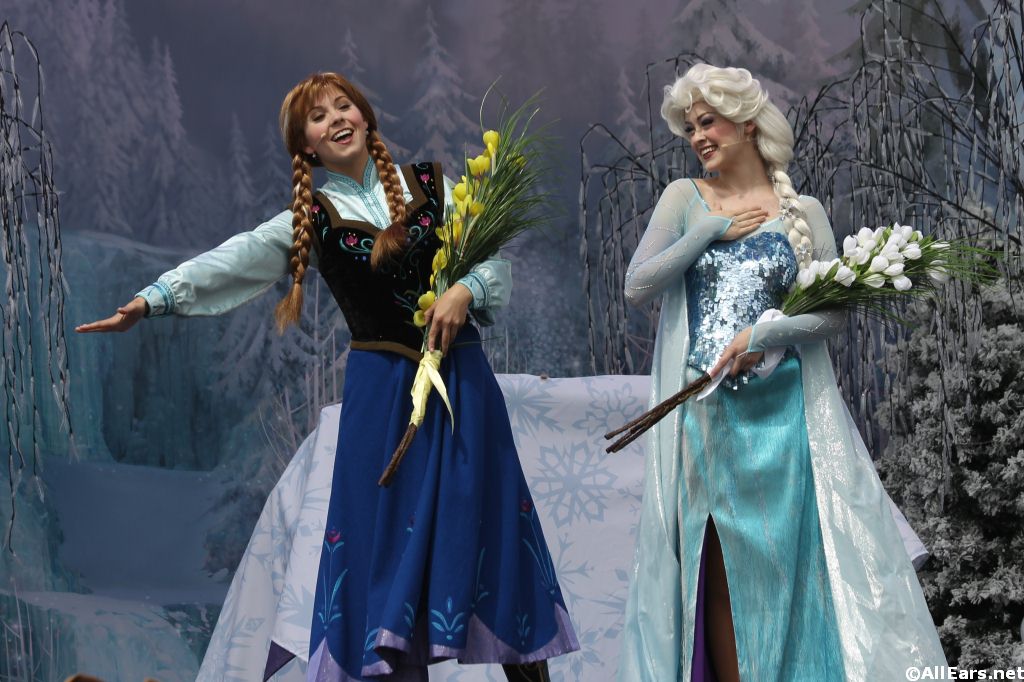 Frozen Summer Fun Extended to September 28th
August 07, 2014
Taking full advantage of the overwhelming appeal of all things "Frozen", Walt Disney World has created the Frozen Summer Fun event! Operating daily from July 5 - September 28; there are numerous opportunities to enjoy your love of Frozen.
Related Links:
-- Frozen Premium Package - Let's Evaluate!
-- Your Complete Guide to Frozen Summer Fun
-- Frozen Summer Fun Park Map
-- Frozen Summer Fun Reviewed - Video
-- Royal Welcome Parade Photo Gallery
-- Frozen Premium Package
-- Share Your Review: Frozen Premium Package
-- Anna and Elsa Royal Welcome Parade
-- Learn to Draw Anna, Elsa and Olaf
-- Tour Wandering Oaken's Frozen Funland and Trading Post
-- Frozen Summer Fun Times Guide
-- Anna and Elsa Official Welcome with Let It Go Sing Along
-- Park Opening Show

Disneyland Resort Photo Walkabout 8/1/2014
August 04, 2014
Contributing photographer Jason of disneygeek.com sends us these photos from his trip to the parks on Friday, August 1, 2014. I started my afternoon off at Disney California Adventure
Guardians of the Galaxy Review
August 03, 2014
"Guardians of the Galaxy," the latest chapter in the Marvel Cinematic Universe (MCU,) introduces us to the space-faring scoundrel Peter Quinn and the rag-tag band that unites around him in his attempt to save the galaxy. This review contains a few spoilers.
Bay Lake Tower Resort Video Collection
August 03, 2014
New to the collection of Bay Lake Tower videos is a tour of the One-Bedroom Villa.
Shutters Restaurant Review - Caribbean Beach
August 03, 2014
The Caribbean Beach was Disney's first moderately priced resort. When planning this property, the Imagineers did not think budget-minded guests would be interested in a table-service restaurant, so they only included a food court in their plans. However, they were wrong. When the resort opened on October 1, 1988, guests immediately started complaining and requesting more dining options. However, it would be almost six years before the first solution came to life.
Disney World Welcomes the Four Seasons Orlando Resort
August 02, 2014
On August 1st, the Four Seasons Orlando held an official Ribbon Cutting Ceremony to help celebrate Opening Weekend. Tom Wolber, Senior Vice President, Walt Disney World; Thomas Steinhauer, General Manager/Regional Vice President Four Seasons Resort Orlando, and Christopher Hunsberger, President, The Americas, Four Seasons Hotels and Resorts; along with Mickey Mouse were on hand for the festivities.
Related Links:
-- Mickey Joins the Ribbon Cutting Ceremony
-- Special AllEars Preview Show
-- Tour a Standard Room with Park View
-- Deluxe Suite with Park View
-- Four Seasons Wine Program

Disneyland Resort Photo Update: July 25, 2014
August 01, 2014
Contributing photographer Jason of disneygeek.com shares photos and short videos from his July 25 visit to the Disneyland Resort.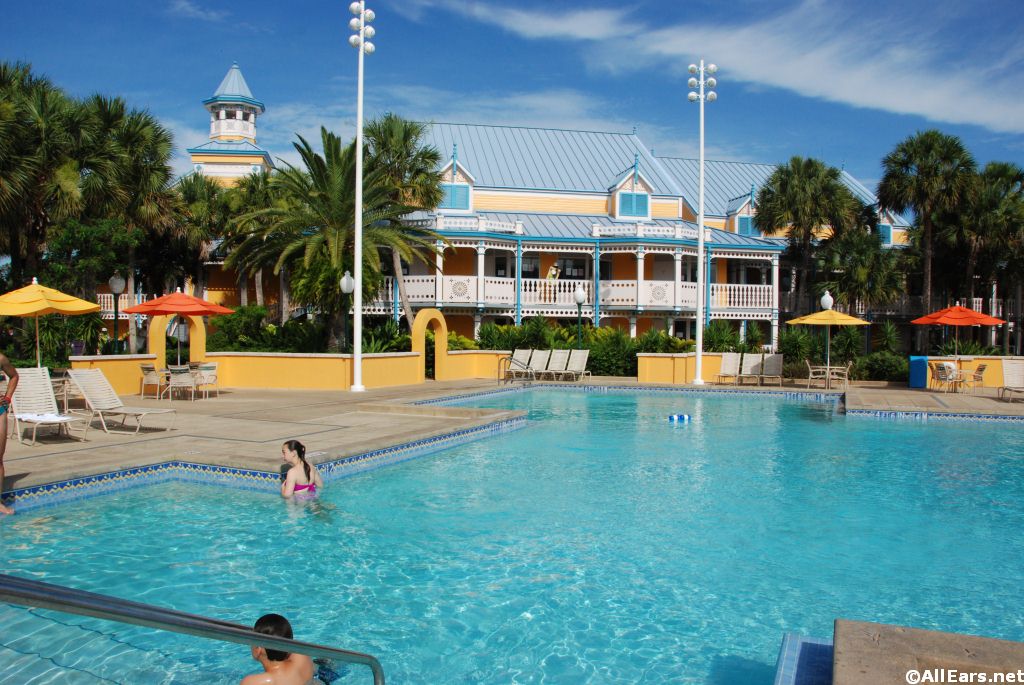 Spotlight on Caribbean Beach Resort
July 26, 2014
Spotlight on the Caribbean Beach Resort includes an updated FAQ, new videos, what's changed since 2011, feature article and much more!
Related Links:
-- Revisiting the Caribbean Beach Resort
-- Shutters Restaurant Review
-- Photo Gallery - Over 250 New Photos
-- Feature Article
-- Kids Pirate Themed Splash Zone
-- Fuentes del Morro Pool Area
-- Complete Resort Information
-- Resort Videos
-- Reader Comments about CBR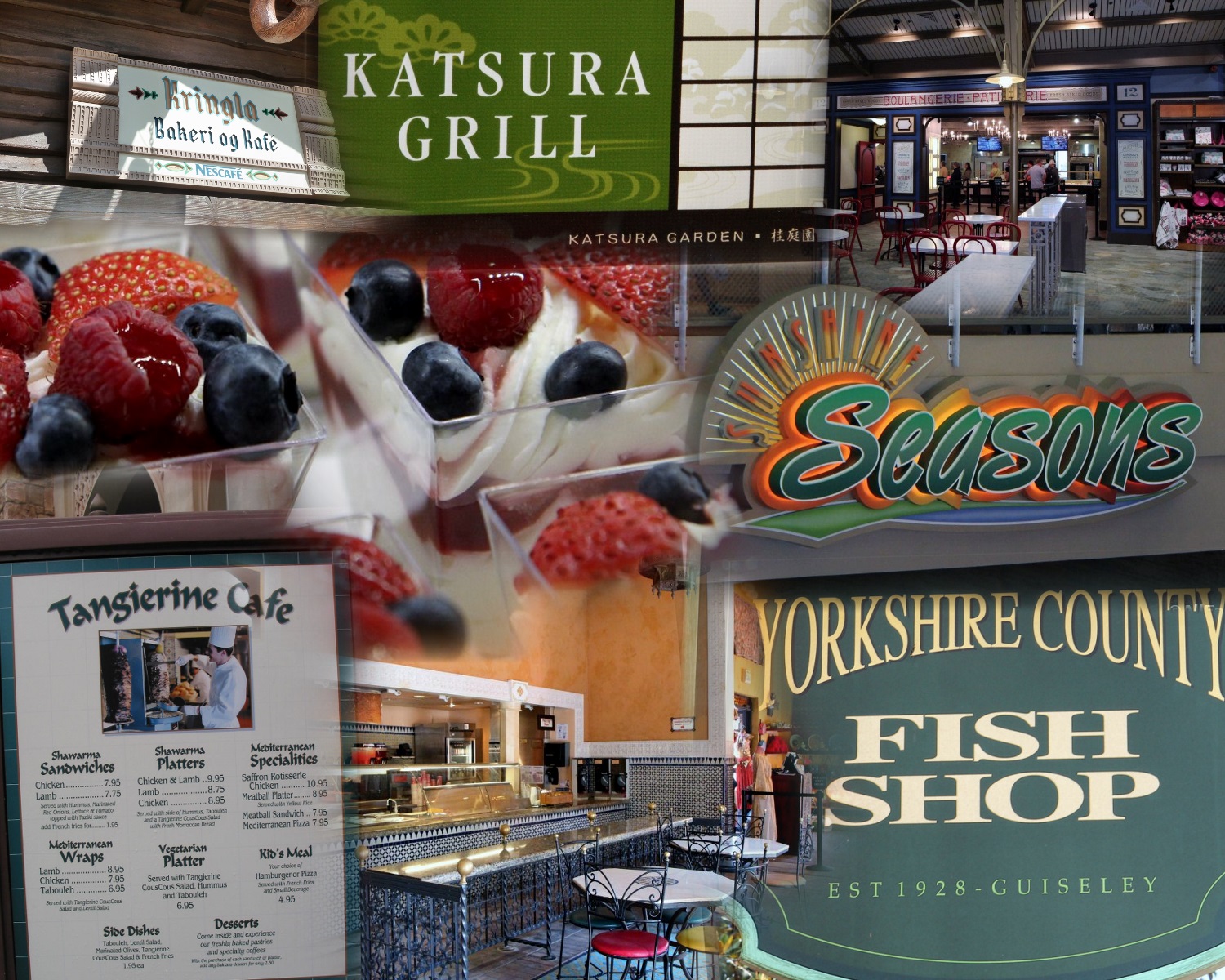 Epcot Counter Service Top Locations - AllEarsTV Show #10
July 26, 2014
Join Deb Wills and Deb Koma as they discuss their top 3 Epcot Counter Service Locations in both Future World and World Showcase. They also share their 3 least favorite locations as well.
Tour de Turtles Kickoff at Vero Beach
July 25, 2014
Tour de Turtles kicks off this weekend on the East Coast of Florida, and the state's visitors and locals alike have several opportunities to join in the fun surrounding the marine marathon.

Started in 2008 by the Sea Turtle Conservancy, Tour de Turtles is an interesting way to learn about the long migration of sea turtles from their nesting beaches to their foraging grounds. Tracking is done through satellite telemetry, with transmitters sending signals each time a turtle surfaces to breathe. Those who follow along at tourdeturtles.org will be exposed to the science and geography of sea-turtle migration. At the same time, researchers hope to gain more knowledge about the migratory practices of the endangered species because so much still is unknown.
Destination D Attraction Rewind - Merchandise Preview
July 24, 2014
One of the many highlights of Destination D: Attraction Rewind this November is that Mickey's of Glendale -- the Walt Disney Imagineering store-will be setting up a temporary pop-up shop with items available exclusively to D23 Members attending the event! The shop will open on Friday, November 21 and will offer hours for members through Sunday, November 23.
2014 Epcot Food and Wine Festival
July 24, 2014
The flavors of Argentina and Chile will sizzle at the new Patagonia Marketplace when Disney s fall culinary extravaganza, the 19th Epcot International Food & Wine Festival presented by Chase, opens Sept. 19 at Walt Disney World Resort. The 2014 festival kicks off a week early and runs 53 days - up seven days from the previous 46-day event - until Nov. 10, featuring new marketplace menus and debuting a variety of premium dining events.
Related Links:
-- New After Hours Experience and Premium Package Added!
-- Culinary Demos, Wine Seminars and Mixology
-- Special Ticketed Events
-- Spotlight on Puerto Rico Marketplace
-- Festival Preview Photos
-- First Look: Foods and Beverages
-- Eat to the Beat Dining Packages
-- Chef Jens Dahlmann Previews the Marketplaces
-- Marianne Hunnel Dishes about What's New
-- Host Pam Smith's Julia Child Story from 1st Festival