General Info
Attraction Info
Parades and Shows
News
January
February/
March
Spring
April
May
JuneJuly
August
September
October
NovemberDecember
OTHER THEME
PARKS
Walt Disney World
Theme Park News
News Filters:
---
Walt Disney World End of Summer Roundup
August 24, 2016
Summer is nearing an end as the kids are heading back to school. Summer weather is still in full swing in Central Florida! If you are in town, here are some events happening in the next couple weeks you may want to be aware of.
Related Links:
-- Sand Sculpting Festival September 2-4
-- COMING SOON: Great Irish Hooley Sept 2-5
-- Mickey's Not So Scary Halloween Party Begins September 2
-- Club Villain Reopens September 2
-- Jungle Book Alive with Magic Ends September 5
-- 2017 Mom's Panel Selection Process Begins September 7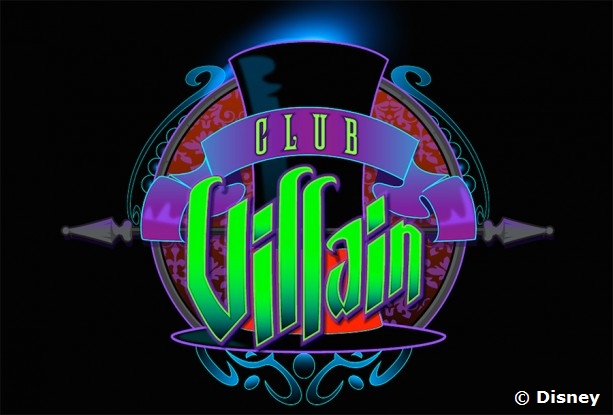 Club Villain Available at a Discount for Tables in Wonderland Members
August 18, 2016
Tables in Wonderland Members may purchase tickets for Club Villain at the discounted price of $99 per person, tax and gratuity included, for the following event dates:
-- Friday, September 2
-- Saturday, September 3
-- Friday, September 9
-- Saturday, September 10
Offer is valid for both the 5:15 p.m. and 8:30 p.m. shows. Reservations can be made by calling 407-939-3463. Read more about Club Villain HERE.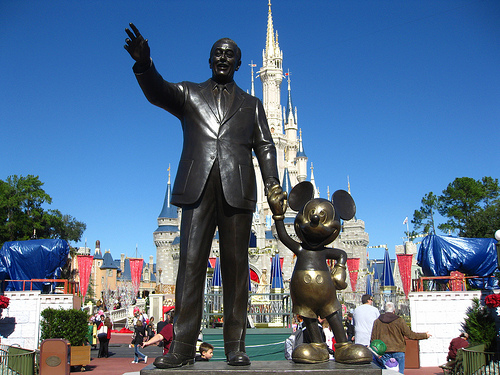 Disney Announces Florida Resident Ticket Offers
August 18, 2016
There are two other current ticket offers for Florida residents.
-- 3-Day Florida Resident Disney Select Tickets are $199 plus tax per person (ages 10 and older).
-- 4-Day Florida Resident Disney Select Tickets are $219.
These tickets are not Park Hoppers, and they expire within six months of the first use or December 17, 2017, whichever comes first. There also are blockout dates: December 15-31, 2016; January 1-2, 2017; April 8-21, 2017; June 5 - August 10, 2017. Guests have the option of adding the Park Hopper feature at an additional cost. For the 3-Day ticket, it's an additional $27.50 plus tax. For the 4-Day ticket, it's an additional $34.50.

Countdown to Epcot Food and Wine Festival: Starts September 14!
August 17, 2016
Top celebrity chefs, brand new Disney resort cooking and dining experiences and irresistible Eat to the Beat dining packages will add fresh twists to the 21st Epcot International Food and Wine Festival presented by Chase at Walt Disney World Resort.

The annual Disney celebration of global flavors, running 62 days from Sept. 14-Nov. 14, has become one of America's top food festivals and features inspired sips and bites at more than 30 marketplaces. And for the second consecutive year, ABC's Emmy Award-winning lifestyle series, "The Chew," will produce a full week of programs from the festival. "Chew" hosts Mario Batali, Carla Hall, Michael Symon, Clinton Kelly and Daphne Oz will share their Disney culinary adventures and tasty recipes before Epcot audiences Oct. 5-7 in shows scheduled to air Oct. 10-14.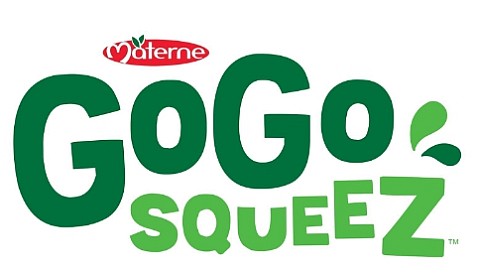 GoGo squeeZ Named Official Applesauce of Disney Resorts
August 17, 2016
GoGo squeeZ applesauce has announced that it has been named the Official Applesauce of Walt Disney World Resort and Disneyland Resort. GoGo squeeZ's applesauce pouches will be available in locations throughout both resorts. In addition, GoGo squeeZ is a sponsor of several events held at Walt Disney World and Disneyland. GoGo squeeZ is the presenting sponsor of all runDisney Kids Races that are part of Disney's race weekends. GoGo squeeZ is also a sponsor of the annual Epcot International Flower and Garden Festival and of all Disney Social Media Moms Celebrations.
Disney PhotoPass Day This Friday, August 19
August 16, 2016
On Friday, August 19, PhotoPass teams at both the Walt Disney World Resort and Disneyland Resort will celebrate the art and fun of photography at Disney Parks through the first-ever #DisneyPhotoPassDay, a one-day celebration that will feature exciting offerings and experiences for guests.
Passholders Eligible for Discounted Tickets
August 15, 2016
Walt Disney World is offering its passholders an unusual perk: a hefty discount on 1-Day Park Hopper tickets for friends and family. Blogger Kristin Ford writes about the new offering.
Florida Coaster Challege 8/16/16
August 15, 2016
Guest Blogger Jeremiah Good is attempting to ride 27 coasters in Central Florida on August 16th. Follow along.
Main Street Electrical Parade Ends October 9; Goes to Disneyland for Limited Run
August 10, 2016
The Main Street Electrical Parade, Magic Kingdom's long-running nighttime parade, will officially end its historic run at Walt Disney World Resort on October 9 and then head to Disneyland Resort for a limited-time encore engagement.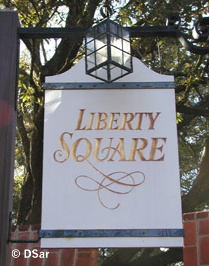 Private Character Experience Included with Memory Maker Package
August 10, 2016
From August 7 through August 31, if you have purchased a Memory Maker package you will have access to a private Disney Character Experience with a Disney Princess located at Magic Kingdom's Heritage House. Only one person in your party needs to have purchased Memory Maker. This limited-time opportunity is available daily from 11 a.m. to 5:40 p.m.
Princess Elena of Avalor Welcome at the Magic Kingdom
August 10, 2016
On Thursday, Aug. 11, Walt Disney World welcomed Princess Elena of Avalor to the resort for the first time in a limited-time show, "The Royal Welcome of Princess Elena of Avalor."
Related Links:
-- Princess Elena of Avalor Greets Guests in Spanish and English VIDEO
-- Disney Channel Star Princess Elena of Avalor's Royal Welcome Show in Magic Kingdom VIDEO (Short Version)
-- Disney Channel's Princess Elena of Avalor Full Welcome Ceremony with Executives: VIDEO

Meet and Mingle September 9 at 10 a.m. at Sunshine Seasons!
August 09, 2016
All Ears Meet and Mingle Sunshine Seasons - the Land - Epcot

Friday, September 9, 2016 10:00am - 11:00am

Your Hosts: Deb Wills, Scott Thomas, Linda Eckwerth, Kristin Ford and Jack Marshall

Swag and Trading Cards while supplies last.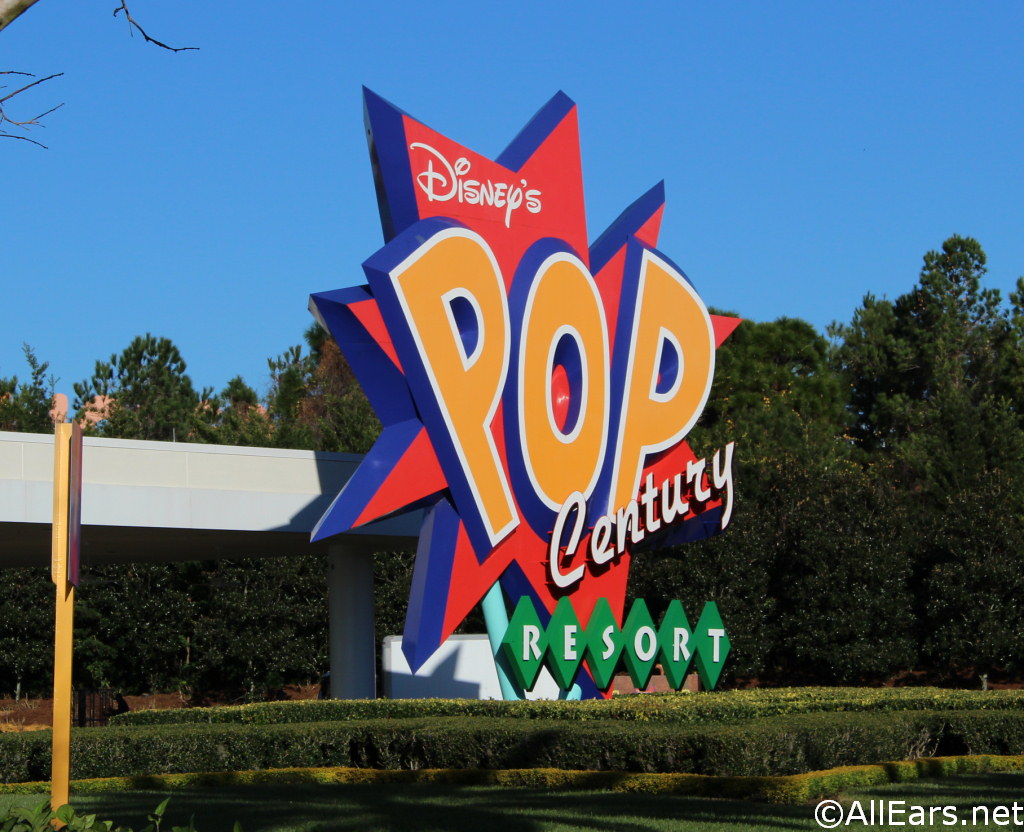 Latest Refurbishment Schedule Updates
August 08, 2016
REFURBISHMENTS AND CLOSINGS

-- Dino Institute Shop at Animal Kingdom will be closed for refurbishment July 25 through October 16, 2016.
-- All Star Sports Grand Slam Pool will be closed for refurbishment October 10 - December 2, 2016.
-- Pop Century Resort will be undergoing a hard goods refurbishment starting October 16. It will be complete sometime in 2017.
-- Pop Century's Computer Pool will be closed for refurbishment October 31 - December 23, 2016.
-- Yacht Club resort rooms will be undergoing refurbishment beginning October 31. They will be complete sometime in 2017.
-- Cookes of Dublin at Disney Springs is closed through August 8 for refurbishment.
-- Fantasia Gardens Miniature Golf is closed through August 10 for refurbishment.
Visit our Refurbishments and Closings page for details.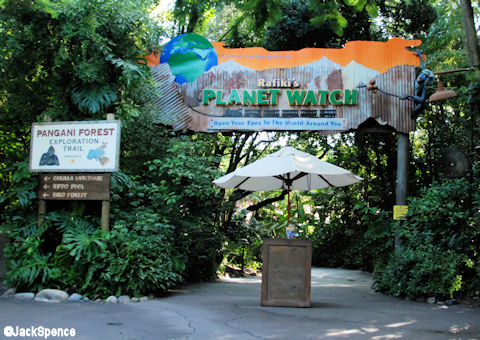 Pete's Dragon Themed Activity Table at Animal Kingdom
August 03, 2016
Disney's Animal Kingdom is currently hosting a "Pete's Dragon" activity table at Rafiki's Planet Watch in front of the national parks map. You can pick up a "Pete's Dragon" button and take part in a puzzle game about national parks. (In the film, which is in theaters August 12, the character played by Bryce Dallas Howard is a ranger in a Pacific Northwest Park.)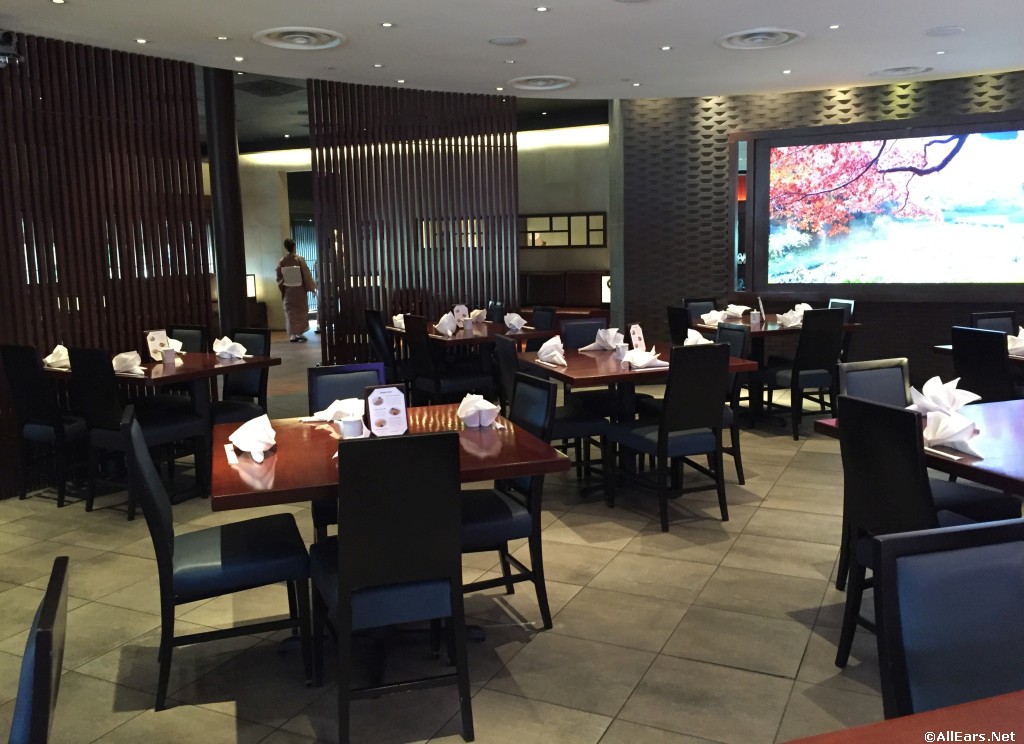 New Menu Introduced at Tokyo Dining
July 29, 2016
Tokyo Dining at Epcot's Japan Pavilion has introduced an all-new menu, sharing traditional Japanese concepts with elements that are familiar to those from all corners of the world. New ingredients include Kurobuta pork, succulent real crab, exceptional seasonal vegetables, lobster, an incredibly unique Japanese Cheese, lamb, and several new varieties of sushi.
New Muppets Live Show Debuts this October in the Magic Kingdom
July 28, 2016
Beginning in October 2016, the Muppets will star in an all-new live show at Magic Kingdom Park, called "The Muppets Present... Great Moments in American History."

Sam Eagle, the fiercely patriotic American eagle who is forever trying to set a high moral standard for the Muppets, will join Kermit the Frog, Miss Piggy, Fozzie Bear, The Great Gonzo and James Jefferson, town crier of Liberty Square, as they gather outside The Hall of Presidents to present historical tales in hysterical Muppets fashion. From the midnight ride of Paul Revere to the signing of the Declaration of Independence, the Muppets will appear throughout the day to share their own unique take on the founding fathers and the birth of the United States of America.

The new show will be presented multiple times daily and will feature an original song and wacky Muppets humor.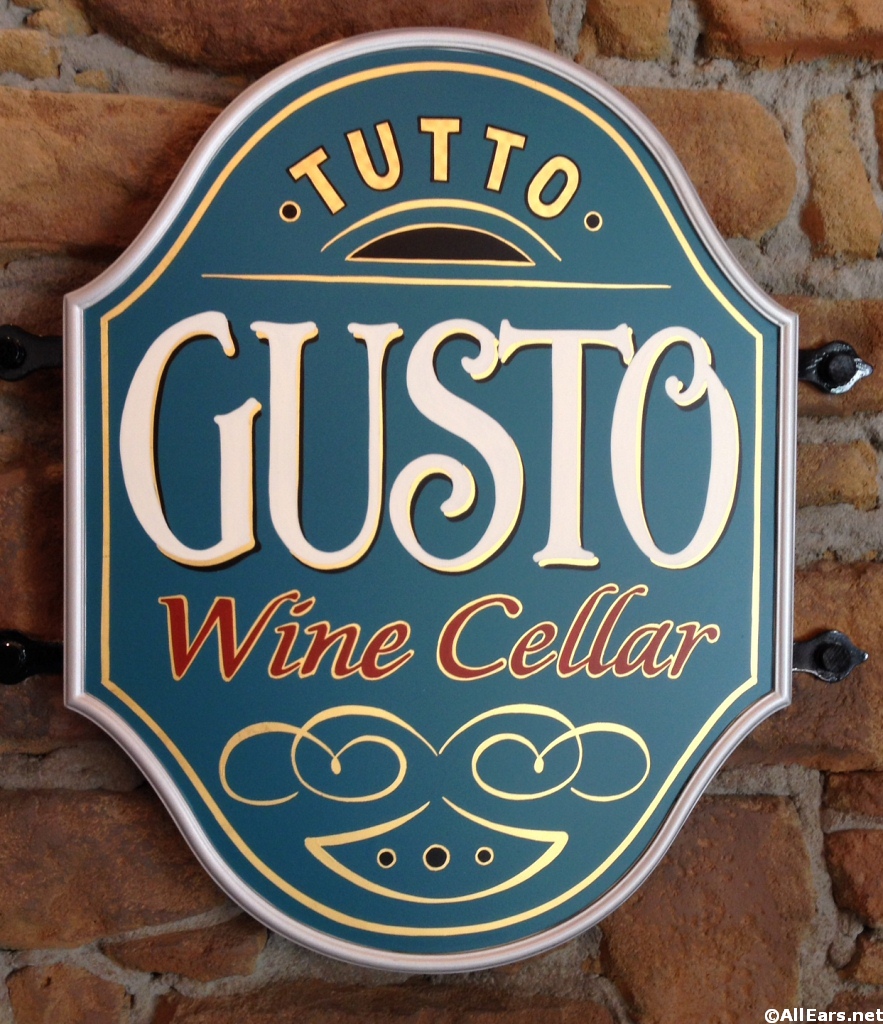 Tutto Gusto Adds Line of Frozen Drinks
July 20, 2016
Tutto Gusto in Epcot's Italy pavilion is offering a new line of frozen drinks, just in time for cooling off from the summertime heat: Italian Daiquiri (Rum, lime juice, simple syrup, strawberry puree, Midori), Campari Pina Colada (Malibu rum, pineapple juice, Campari) and the Italian Margarita (Tequila, simple syrup, limoncello, lime juice). Each of these new concoctions is $14.
AllEarsNet TV #51: New Dining Options Reviewed!
July 18, 2016
Hosts Deb Koma and Deb Wills review three relatively new dining spots at Walt Disney World: STK Orlando located in the Landing neighborhood at Disney Springs, Echo Lake Eats kiosks at Disney's Hollywood Studios and Tiffins at Disney's Animal Kingdom.
PizzeRizzo to Open This Fall at the Studios!
July 15, 2016
PizzeRizzo, themed after the Muppets character Rizzo the Rat, will open this fall in the space formerly occupied by Toy Story Pizza Planet in Disney's Hollywood Studios.
Club Villain Returns for Halloween Season!
July 15, 2016
Club Villain at Sunset Showcase at Disney's Hollywood Studios will return on Friday and Saturday nights from September 2 to October 29, and on Halloween night, October 31. The specially ticketed event features performances, food, cocktails and encounters with some of the greatest Disney villains. Two "Club Villain" experiences will be held each Friday and Saturday night, with starting times at 5:15 and 8:30 p.m. Reservations can be made in advance online or by calling 407-939-3463. Price is $129/person. A separate ticket for admission to Disney's Hollywood Studios is required.