General Info
Attraction Info
Parades and Shows
News
January
February/
March
Spring
April
May
JuneJuly
August
September
October
NovemberDecember
OTHER THEME
PARKS
Walt Disney World
Theme Park News
News Filters:
---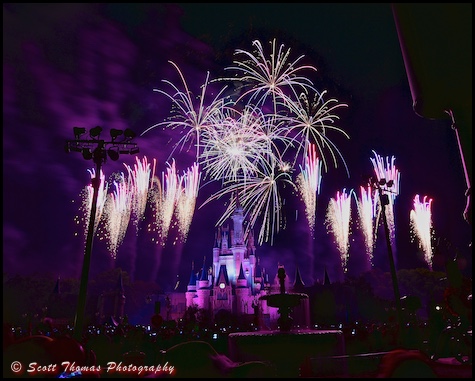 Wishes Fireworks Show Will Stream Live March 23
March 22, 2017
The Disney Parks Blog will stream the Magic Kingdom's nighttime fireworks show Wishes live this Thursday night, March 23. To watch the show, visit the Disney Parks Blog at 8:55 p.m. The broadcast will start with a behind-the-scenes look at the creation of "Wishes," which will end its run on May 11. After the show, there will be an update on the new "Happily Ever After" show that will take Wishes place starting May 12.
Meet Author Ridley Pearson and Get New Kingdom Keepers Book Early
March 21, 2017
"Kingdom Keepers" author Ridley Pearson will be at Walt Disney World to launch his latest book. Signings will take place from 10 a.m. to noon March 24 at Mouse Gear inside Epcot and 10 a.m. to noon March 25 at Art of Disney at Disney Springs Marketplace. Park admission is required for the Mouse Gear event on Friday.
More Details Emerge on Pandora's Satu'li Canteen
March 20, 2017
Beginning May 27, when Pandora - The World of Avatar opens at Disney's Animal Kingdom, guests will be able to dine at Satu'li Canteen, where an on-stage grill is a prominent feature in the colorful dining room.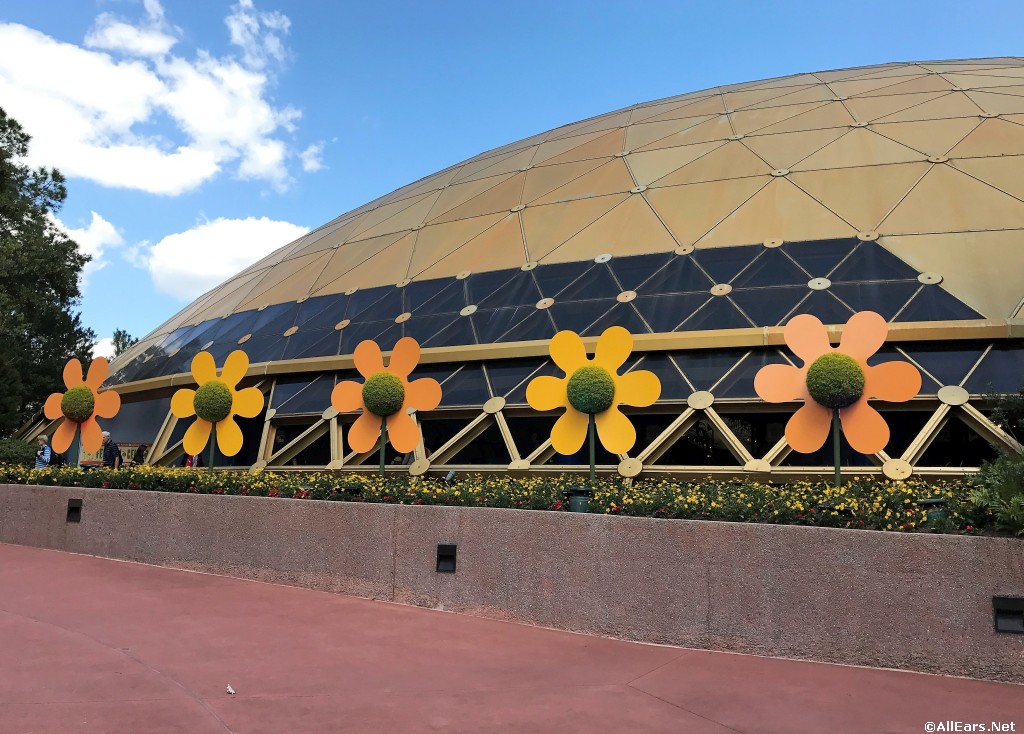 Butterfly Biologists to Host Presentations at Flower and Garden Festival
March 17, 2017
Disney's Animals, Science and Environment Cast Members will join butterfly biologists from the University of Florida to host presentations at 11 a.m. and 2 p.m., March 31-April 2, in the Festival Center during the Epcot Flower and Garden Festival.
PassPorter Moms Podcast Preview Summer at Theme Parks
March 17, 2017
AllEars is the official sponsor of the PassPorter Moms Podcast! There is so much to look forward to at both Walt Disney World and Universal Orlando this summer and Jennifer and Sara are going to be talking about all of it! Plus news from AllEars.Net, listener celebrations, and more.
Magic Kingdom Must-Have Souvenirs!
March 17, 2017
If you're going to be at the Magic Kingdom any time in the near future, you might want to check out two new unadvertised items that have visitors waiting in long lines. There is a new photo opportunity that takes place in front of the park's Rapunzel-themed bathrooms, with guests photographed holding a lantern from the iconic boat scene in Disney's "Tangled". There is also an Enchanted Rose tumbler, created as part of the promo for Disney's Beauty and the Beast. The clear plastic cup features a rose in the middle of the base, a lid with various light-up features, and a clear plastic straw.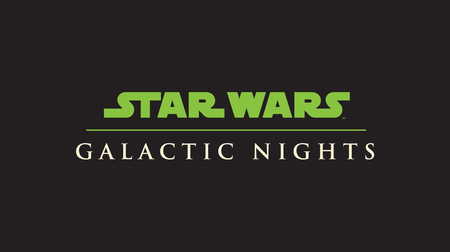 Star Wars: Galactic Nights Coming April 14!
March 15, 2017
More details have been released on the Star Wars: Galactic Nights event coming to Disney's Hollywood Studios this April 14:

-- Vanessa Marshall, the voice of Hera Syndulla from Star Wars Rebels, will serve as host of "Inside the Saga: Celebrity Chat Show" and take you behind the scenes of the latest installment to the Star Wars franchise, Rogue One: A Star Wars Story. This event-exclusive offering will take place multiple times throughout the event in the Epic Theater. The Inside the Saga pre-show will feature Star Wars Show hosts, Andi Gutierrez and Anthony Carboni.
-- Guests of all ages can explore Disney's Hollywood Studios in the Seize the Saga Interactive Scavenger Hunt, searching for unique Star Wars photo backdrops. Guests will step into immersive and iconic scenes from the films, including a newly created backdrop from Rogue One: A Star Wars Story, and receive a themed piece representing each of the eight Star Wars films. These pieces will come together to form a one of a kind event keepsake.
-- The droid BB-8 will begin appearances at Star Wars Launch Bay.
-- The Rebel Base will serve as the event hub with multiple events, hosted shows, Star Wars dance parties and more taking place in the center of the park.
-- Star Wars photo ops at iconic Star Wars backdrops, including Han Solo cast in carbonite, Jabba the Hutt's Palace, the Hoth Wampa Cave and more.
-- Galactic Nights Stars in Cars Motorcade will welcome in Star Wars celebrities down Hollywood Blvd.
-- Imperial March and March of the First Order - Darth Vader will lead a battalion of stormtroopers on a dramatic march down Hollywood Blvd to the Event Stage. Captain Phasma will also lead a unit of First Order stormtroopers through the park, pausing to give a demonstration of power and strength.
-- "Star Wars: A Galaxy Far, Far Away" - Watch high-energy clips of the best moments from the film saga juxtaposed with character moments on stage, featuring Chewbacca, Darth Vader, Kylo Ren and more.
-- "Star Wars: A Galactic Spectacular" - The skies will come alive with the power of the Force, as the park's popular Star Wars-themed nighttime spectacular lights up the night.

Vanuato Kakaw Distributing Chocolates in Mexico Pavilion March 16-20
March 15, 2017
Representatives from Vanuato Kakaw will be distributing samples of their authentic Mexican chocolate this weekend, March 16-20, in Plaza De Los Amigos, located in the Mexico pavilion at Epcot. These special chocolates combine unique flavors with white, milk, and dark chocolate.
"Party for the Planet" at Disney's Animal Kingdom, April 21-23
March 13, 2017
Disney's Animal Kingdom will observe Earth Day (April 22), with a special "Party for the Planet" weekend April 21-23. The weekend will feature special educational encounters throughout the park presented by Disneynature.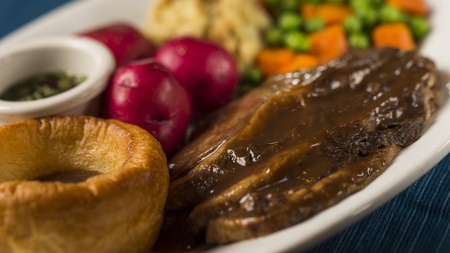 Sunday Roast Added to Rose and Crown Menu
March 12, 2017
Rose and Crown Dining Room in Epcot's World Showcase has added Sunday Roast to its menu. Sunday Roast is a traditional British meal, typically consisting of roasted meat, potatoes, vegetables and Yorkshire pudding. At Rose and Crown Dining Room, the dish will alternate weekly among Roasted Pork, Turkey or Lamb with Mint Sauce. Customary sides such as roasted potatoes, peas and carrots, sage and onion stuffing, Yorkshire pudding and gravy accompany the roast. Sunday Roast will only be served on Sundays. To make reservations at Rose and Crown Dining Room, visit DisneyWorld.com/dining or call 407-WDW-DINE.
Raglan Road Mighty St. Patrick's Festival 3/16-19
March 11, 2017
Celtic rock's hardest-working band and an extraordinary family of Irish musicians will headline the 2017 Mighty St. Patrick's Festival at Raglan Road Irish Pub and Restaurant in Disney Springs. Running March 16-19, the most authentic St. Patrick's Day celebration in Central Florida will feature a round-the-clock lineup of talented musicians, award-winning Irish dancers and authentic cuisine by Irish celebrity chef and PBS/Create TV personality Kevin Dundon.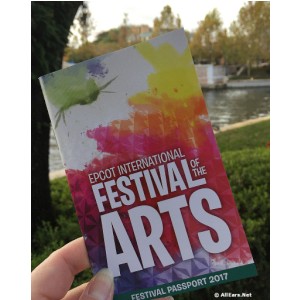 Festival of the Arts Returning in 2018
March 10, 2017
The recently concluded inaugural Epcot International Festival of the Arts was such a success that Disney has announced the event will return in early 2018, dates to be determined.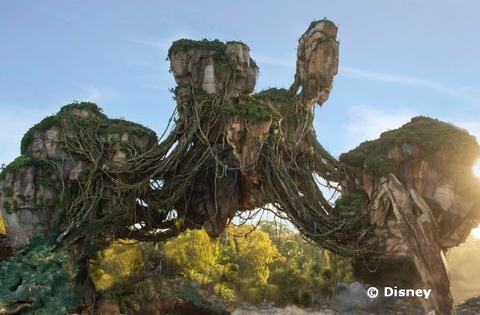 More Pandora Attraction Details Announced
March 10, 2017
As the May 27 opening for Pandora - The World of Avatar draws near, more details about the land's various attractions have been announced. Avatar Flight of Passage will have a 44-inch height requirement, while the "family friendly" Na'vi River Journey will not have any height restrictions. Both attractions will have FastPass+. The Valley of Mo'ara will feature "exotic plants that come to life with beautiful bioluminescence each night; a Na'vi-built drum circle, containing instruments playable by all; Na'vi totems and other cultural items found throughout the land; and brand-new Wilderness Explorers challenges and badges to collect." In the shopping area called Windtraders, you'll also find Pongu Pongu (which means "Party Party" in Na'vi), a quick service eatery that serves "bioluminescent frozen cocktails and indigenous beers," as well as snacks. The land will also have a "fast casual" restaurant tucked inside a Quonset-hut structure called Satu'li Canteen, which is adorned with Na'vi art and cultural items and has international-inspired cuisine, vegetarian options and specialty drinks.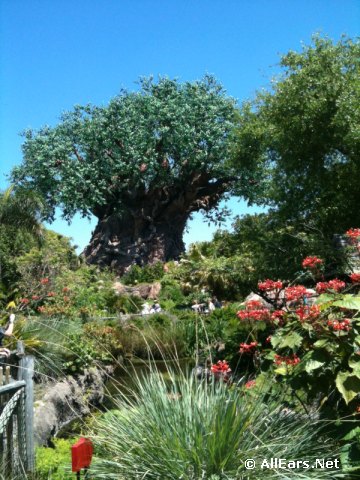 "The View" Broadcasting Shows from Disney's Animal Kingdom This Week
March 07, 2017
The ABC television show "The View" is recording shows in Disney's Animal Kingdom this week. The shows will be aired on ABC through March 10. Scheduled guests for the remainder of the week include (subject to change):

Tuesday, March 7- Ariel Winter (ABC's "Modern Family"; Disney's "Sofia the First"); Sherri Shepherd.

Wednesday, March 8-Eric Stonestreet (ABC's "Modern Family); Audra McDonald (Disney's "Beauty and the Beast").

Thursday, March 9- Mandy Moore (Disney Channel's "Tangled: Before Ever After"; "This is Us"); James Cameron and Whoopi explore Pandora - The World of Avatar.

Friday, March 10- Tom Bergeron (ABC's "Dancing with the Stars"); a performance by Train; and Celebrity Chefs Masaharu Morimoto and Art Smith.

Doc McStuffins Greeting Guests at Rafiki's Planet Watch
March 03, 2017
The Doc McStuffins meet-and-greet at Animal Kingdom announced a few weeks ago has officially started. You can meet the popular Disney Junior character outside the vet clinic daily at Rafiki's Planet Watch. Check the times guide for the character schedule.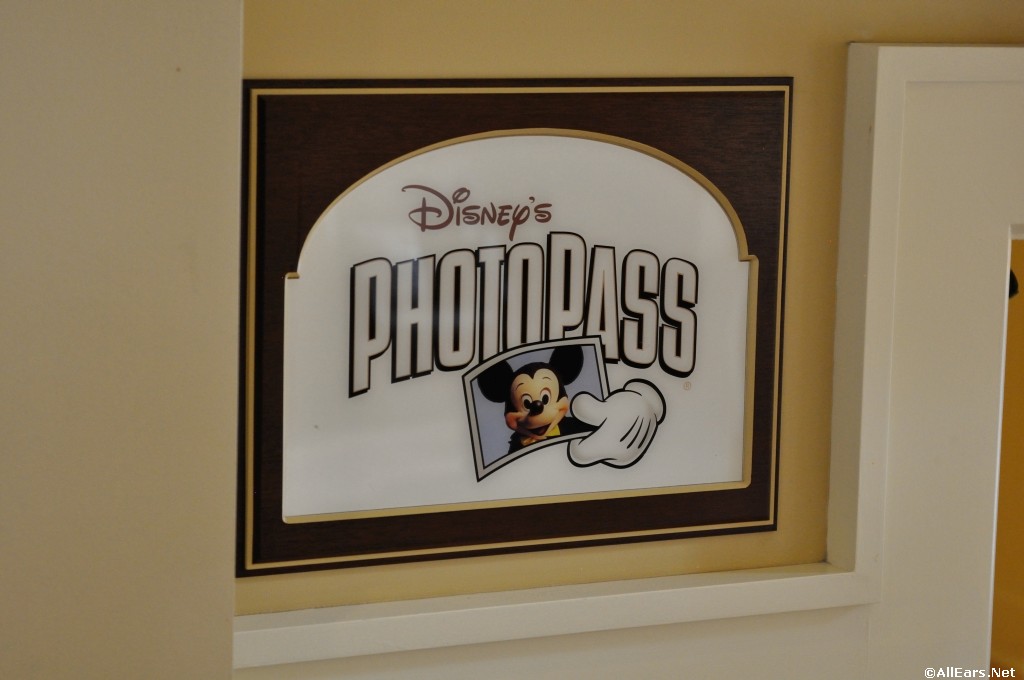 PhotoPass Now Offering Photo Storybook
March 02, 2017
Disney PhotoPass Service is now offering a custom-made, 24-page photo storybook. This Personalized Storybook is created during a special, same-day photo session at the Disney PhotoPass Studio in Disney Springs. The following Personalized Storybook themes are currently available: Anna, Ariel, Aurora, Cinderella, Elsa, Mulan, Rapunzel and Snow White. The Personalized Storybook photo session is only for guests age 14 and younger and is ONLY available at the Disney PhotoPass Studio at Disney Springs. Photos taken during the Personalized Storybook photo session can only be purchased as a complete storybook, which costs $149.95, and cannot be reproduced individually. Personalized Story photos will also not be associated to your PhotoPass account and are not included in any Memory Maker products.
Mini-Disney "Paloozas" Raising Funds for Avon Walk for Breast Cancer
March 01, 2017
For the next week or so, Deb Wills will be holding mini-Disney "Paloozas" from her private collection. The entire sale price will go directly to her Avon Walk for Breast Cancer fund-raising efforts. Deb will pay for shipping to your US mailing address. Right now, she has a selection of Sorcerer of the Magic Kingdom cards up for sale. Check her blog daily for updates and new sales.
Frozen in a Bottle Fragrance Designer on Hand for Autographs
February 28, 2017
An item in the Orlando Sentinel reports that perfume designer Geir Ness will debut a new fragrance called Frozen in a Bottle this at the Norway Pavilion in Epcot. Ness, who says the scent has been in the works for nearly two years, will be on hand for autographs Wednesday through Sunday.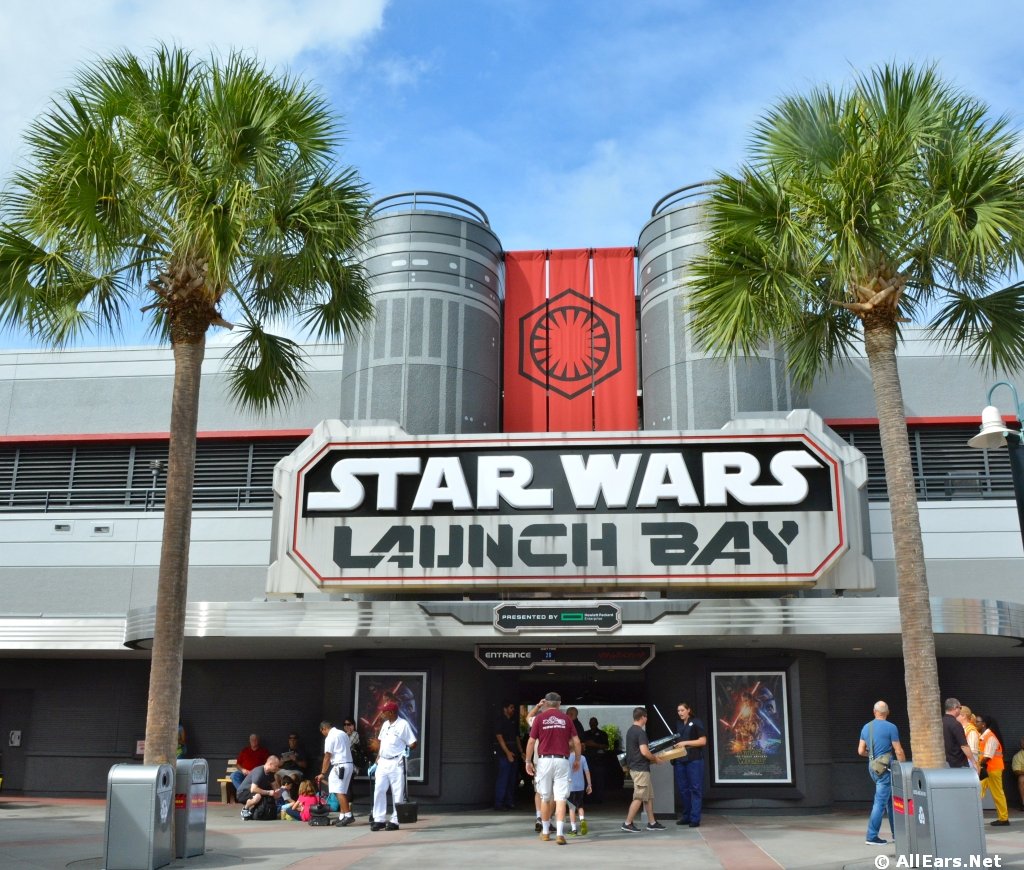 BB-8 Begins Meet-and-Greets Spring 2017
February 25, 2017
The loyal droid from Star Wars: The Force Awakens, BB-8, will begin regular meet-and-greet appearances at Star Wars Launch Bay sometime in Spring 2017.
Register Now for 25th Anniversary WDW Marathon Weekend
February 24, 2017
Registration for the events of 25th Anniversary of the Walt Disney World Marathon Weekend began last week. While the Dopey Challenge, 10K and 5K are sold out, space is still available for the Half Marathon, the Goofy Challenge, the full Marathon and the Kids Races. Visit rundisney.com for more details.