General Info
Attraction Info
Parades and Shows
News
January
February/
March
Spring
April
May
June
July
August
September
October
November
December
OTHER THEME
PARKS
Walt Disney World
Theme Park News
News Filters:
---
Studio Catering Company New Menu Items
March 26, 2015
The Studio Catering Company at Disney's Hollywood Studios has announced new menu offerings!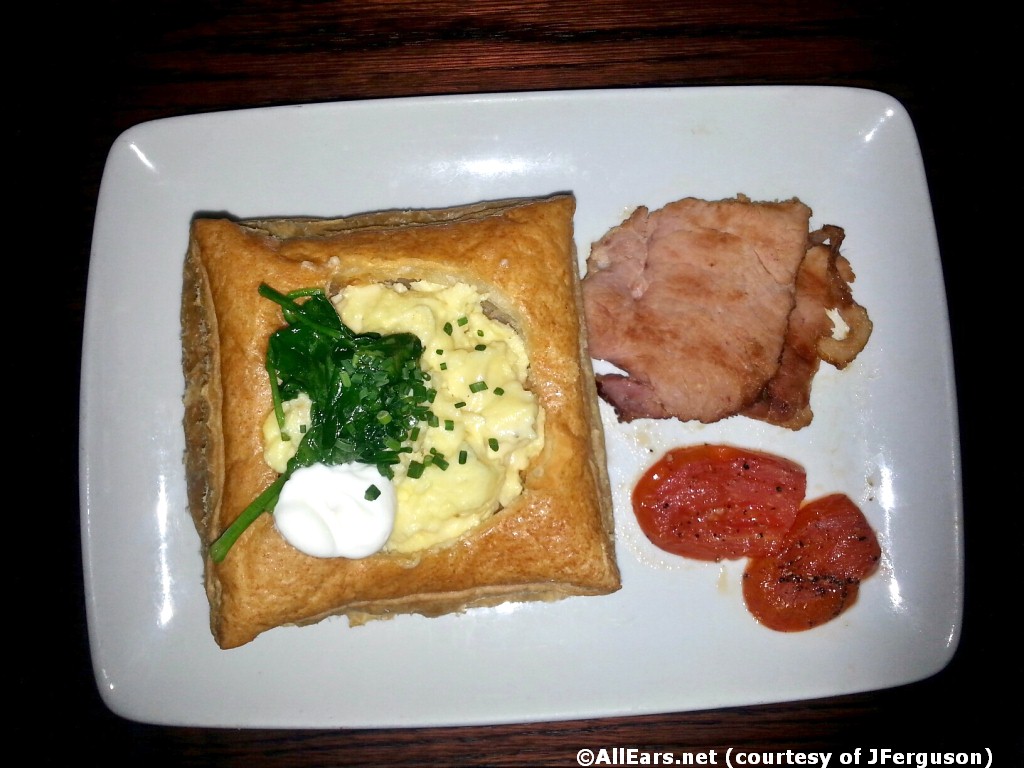 Be Our Guest Breakfast Menu and Photos
March 22, 2015
Be Our Guest is open for breakfast during a trial period that lasts until June 18.
Frozen Summer Fun Returns in 2015
March 17, 2015
"Frozen" Summer Fun LIVE will bring Princess Anna, Queen Elsa, Kristoff and Olaf with citizens of Arendelle appearing daily at Disney's Hollywood Studios June 17-Sept. 7.
Be Our Guest Serving Breakfast Through June 18
March 16, 2015
Be Our Guest restaurant in the Magic Kingdom will begin testing breakfast service on March 20 until June 18.

Reservations begin March 17 via My Disney Experience, DisneyWorld.com/dine or 407-WDW-DINE.

The "prix fixe" (set price) service, which will run from 8 to 10 a.m. each day of the test, begins with a pastry basket for the table to share. One entree is included in the price as well as a selection of self-service beverages.
Egg-stravaganza Returns to Disney Parks
March 16, 2015
Beginning March 27th until April 5th, search for "hidden" eggs in Epcot, Disneyland and Disney California Adventure! The popular character egg hunt returns for the 3rd year!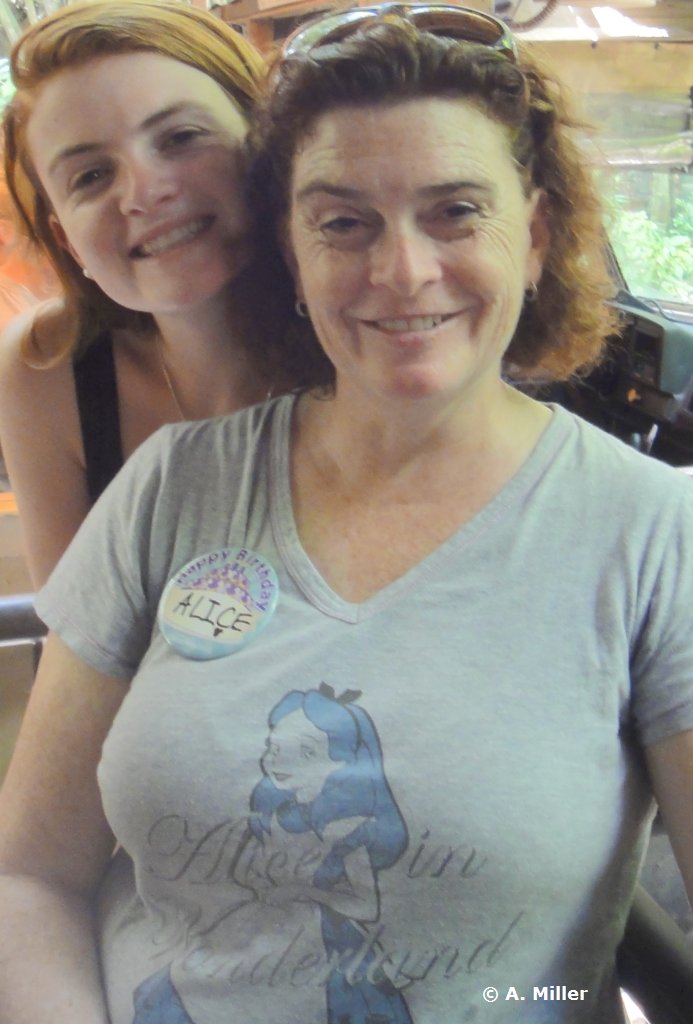 Planning a Trip with Older Teens
March 11, 2015
Our trips have changed immensely since our first trip to the World, years ago when the girls were toddlers. Daughter #1 has just turned 20 (!) and at 17, Daughter #2 only has a few more months of being the "Child" on our Disney reservations. One of the things that I have realized is that it was during our trips in the tween and teen years when the girls really cemented their love of Disney. If you reach that point and your kids are still willing to drag themselves out of bed for park openings, you have done your job correctly. If not, no worries, a few adjustments, and you can maintain family harmony during your Disney vacations. Here are a few observations and tips, which might be helpful as you plan a trip with your not-so-little ones: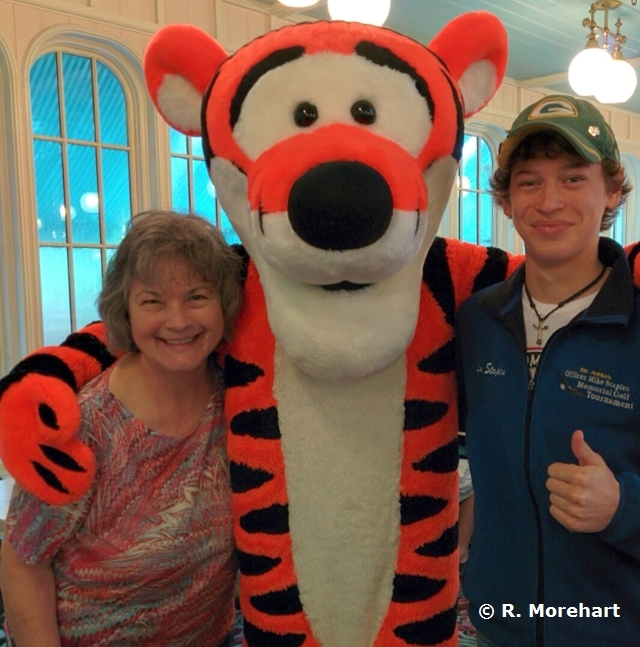 Seniors at WDW - Technology!
March 11, 2015
In my first-ever article for AllEars, Walt Disney World from a Senior's Viewpoint (AllEars Issue 795, December 16, 2014), I promised I would eventually chronicle my experiences with making Advanced Dining Reservations (ADRs) and our FastPass+ times. Well, here goes!
Sand Castle in the Snow 24-Hour Event at Walt Disney World
March 11, 2015
Walt Disney World Resort will kick off the "Coolest Summer Ever" with 24 hours of nonstop fun during a special event May 22-23 at the Magic Kingdom, hosted by Olaf, the summer-loving snowman from Disney's blockbuster animated hit "Frozen."
Soarin' and Toy Story Midway Mania Expanding
March 06, 2015
Walt Disney World has announced plans to expand Toy Story and Soarin'.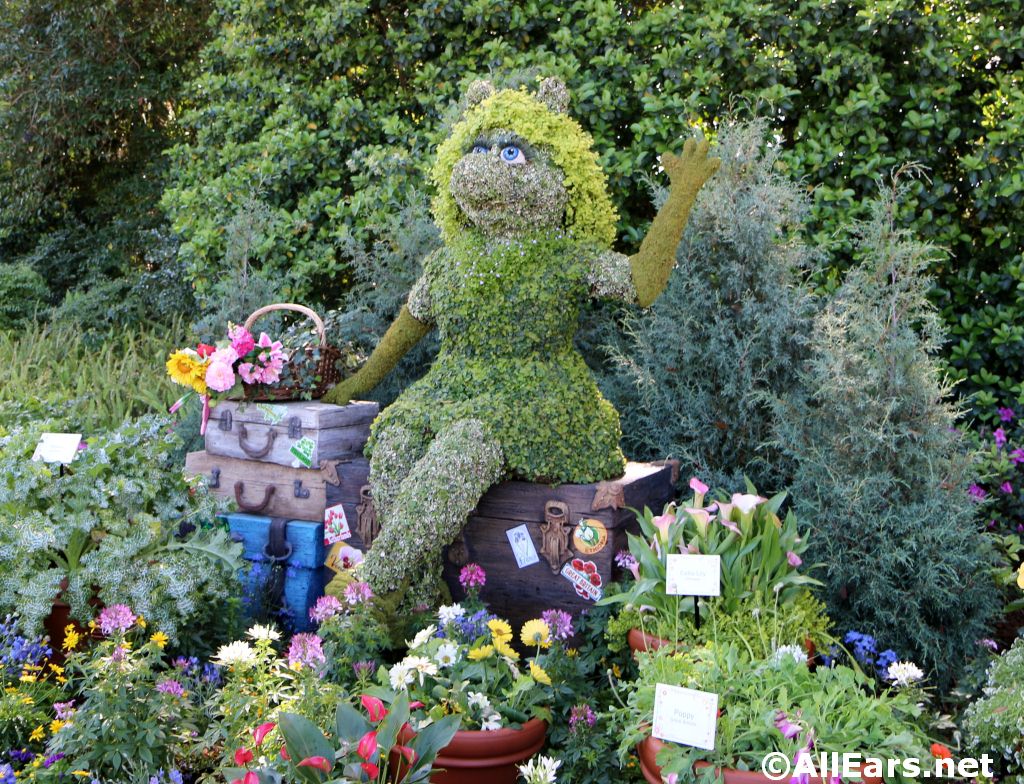 2015 Epcot Flower and Garden Festival Guide
March 02, 2015
The Flower and Garden team has created new and different experiences for this year's festival. Linda Eckwerth and I were part of the invited media to experience a preview of the festival. Horticulture Manager Eric Darden and Landscape Architect Carla Shuman provided an in-depth look at some of this year's displays.
Related Links:
-- Florida Artists Bring Pixie Dust to Festival
-- Kid Fun at the Festival
-- Topiaries and Gardens World Showcase I
-- Outdoor Kitchen Menus and Prices
-- Topiary and Gardens Future World West
-- Topiary and Gardens Entrance Future World East
-- Topiary Scavenger Hunt Flyer
-- Review the Flower and Garden Festival
-- Gardens and Topiaries!
-- Outdoor Kitchens Food and Beverages
-- Garden Rocks Concerts

Epcot Flower and Garden Complete Festival Information
March 02, 2015
From photos to menus to reviews, we have complete information on the 2015 Epcot International Flower and Garden Festival.
Bringing AVATAR to Life at Animal Kingdom
February 26, 2015
The Disney Company has issued a press release on the latest developments on the land of Pandora based on the film AVATAR at Disney's Animal Kingdom.
Special Limited Time Photo Ops at Disney's Hollywood Studios
February 17, 2015
Two special photo ops are available right now at Disney's Hollywood Studios. Take your photo with an Oscar statuette and also with the golden Cinderella Coach used in the upcoming movie
Hidden Mickeys Magic Kingdom
February 16, 2015
Check out these images in various lands in the Magic Kingdom. Some are convincing to me as Hidden Mickeys; others are, well, maybe a stretch?
Urban Farm Garden Debuts at Flower and Garden Festival
February 16, 2015
With a recent string of chilly nights (and days) in Orlando, it may be difficult to think about being outside, let alone enjoying your back yard. But that's exactly what Walt Disney World gardeners have been doing. Plans for the 2015 Epcot International Flower and Garden Festival have been in the works since last year's edition ended. The Flower and Garden Festival begins March 4 - just a little more than two weeks away!
Cold Weather Tips for Central Florida Visitors
February 13, 2015
Florida might be a subtropical paradise, but it does get cold here at times, as this week's front proves. How will the cold affect your visit to Orlando theme parks such as Walt Disney World and Seaworld? When the mercury dips below 50, some things change even if others remain the same. Here are a few things of which to be aware.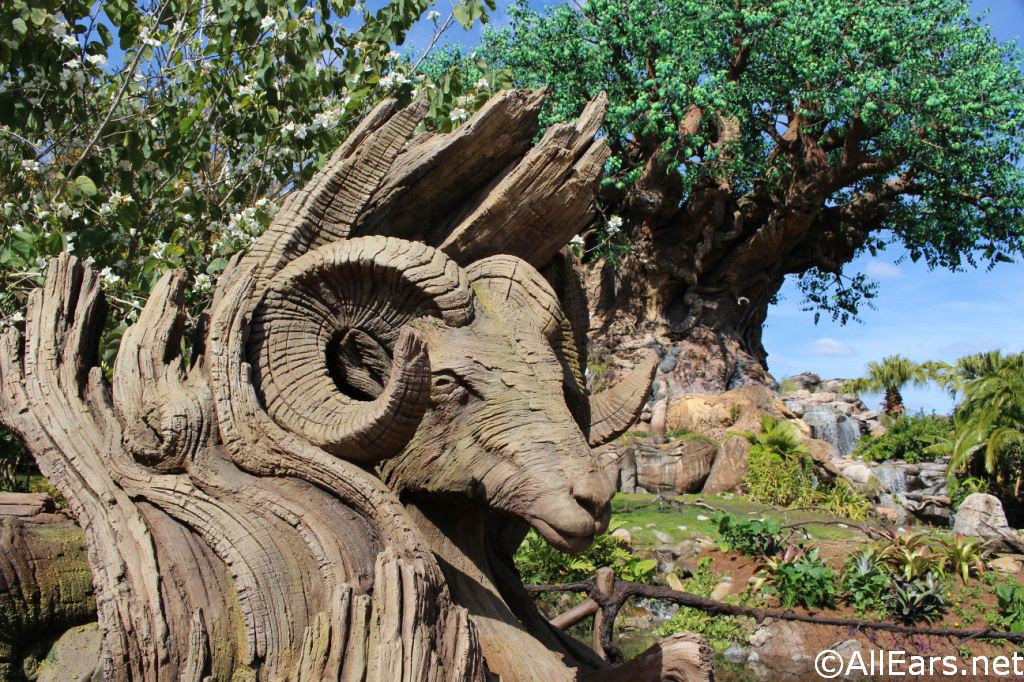 New Tree of Life Roots, Bird and Animal Carvings
February 07, 2015
This morning some of the walls at Animal Kingdom were removed. Behold, there are new roots with bird and animal carvings from the Tree of Life!
Be Our Guest Hidden Mickeys
January 27, 2015
I stood in line for lunch at Be Our Guest Restaurant in Magic Kingdom's Fantasyland. You guessed it: I waited quite a while in that line, but I did enjoy studying the impressive details around the Beast's Castle. What do you think about this image in the rock wall? It's on the back of the partial wall behind the check-in station, on the left side just as you walk onto the entrance bridge toward the restaurant. Do the three circles make a Hidden Mickey?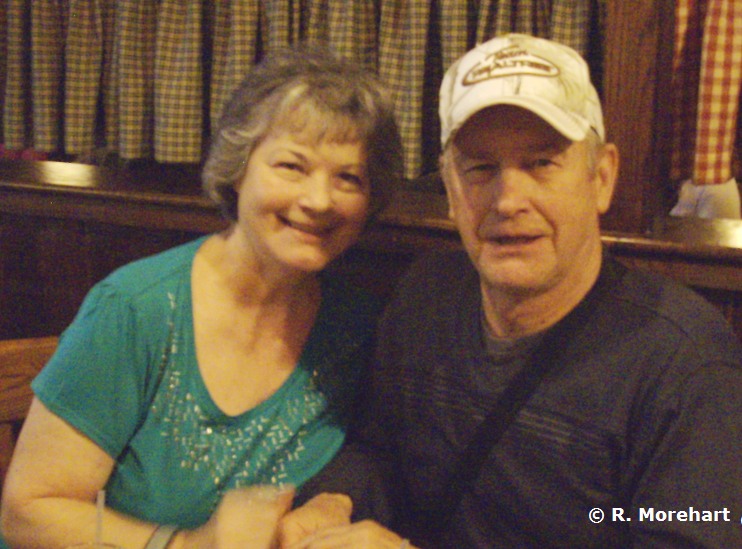 Seniors View of Walt Disney World
January 27, 2015
I've been reading touring plans, guide books and online reports, and found a lack of reports from seniors. I know that there are a lot of "us" out there who love going to Disney no matter what our age! We love the magic of it all and that we can be "10-year-olds" again the minute we step into Walt Disney World.

It is different for us, though. We are not able to walk as fast or do as much all at once as we once were -- but in no way does that stop us from enjoying Walt Disney World! In fact, now we try to go to WDW every year, and we will be going again in less than two weeks.
Epcot for 8-Year-Olds? Learn Why!
January 23, 2015
Deb Wills talks with 8-year-old Carson Hamilton about his favorite park at Walt Disney World, Epcot! Hear what his favorite attractions in Epcot are and why he thinks any 8-year-old will love the park!