General Info
Attraction Info
Parades and Shows
News
January
February/
March
Spring
April
May
JuneJuly
August
September
October
NovemberDecember
OTHER THEME
PARKS
Walt Disney World
Theme Park News
News Filters:
---
Maple Leaf Tickets Offers Old Ticket Pricing Thru 2/20
February 19, 2017
News Flash! Disney officially announced a price hike effective Sunday, February 12. MapleLeafTickets will still offer the old pricing through Monday, February 20th.
Happily Ever After Show Debuts May 12 at Magic Kingdom
February 09, 2017
Beginning May 12, the newest, most breathtaking fireworks show in the history of Magic Kingdom will debut: "Happily Ever After." In addition to fireworks, the new nighttime extravaganza will feature more lasers, lights and projections than any Disney show before it. The 18-minute spectacle will feature scenes from classic Disney films such as "The Little Mermaid" and "Aladdin" to modern blockbusters "Moana" and "Zootopia."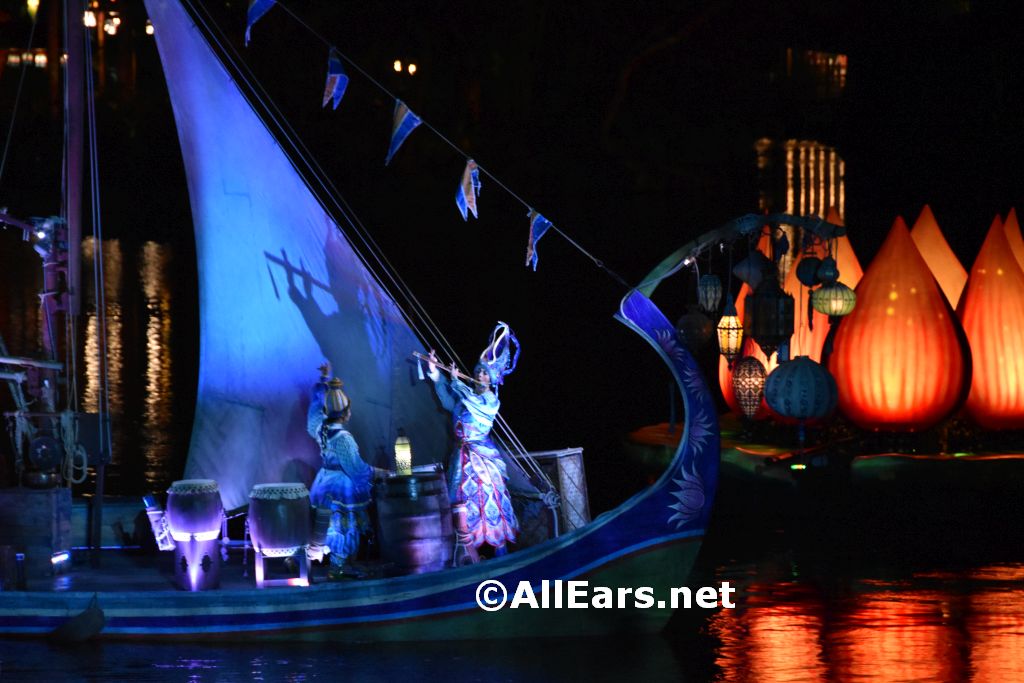 Rivers of Light Debuts at Disney's Animal Kingdom
February 09, 2017
Rivers of Light, an all-new nighttime show at Disney's Animal Kingdom, will begin delighting Walt Disney World Resort guests Feb. 17. Rich in symbolism and storytelling, the elaborate theatrical production takes guests on a breathtaking emotional journey - a visual mix of water, fire, nature and light all choreographed to an original musical score.
Related Links:
-- Soft Openings for Rivers of Light
-- Rivers of Light PHOTOS
-- Rivers of Light Dining Packages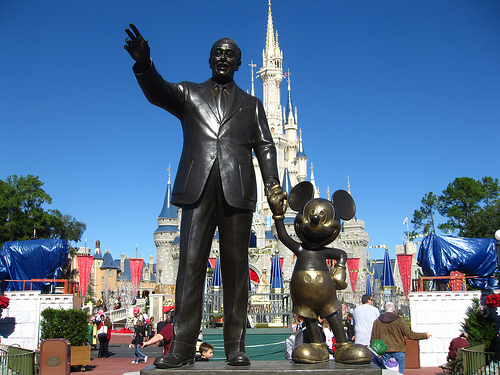 New VIP Tour Includes Magic Kingdom Classics
February 09, 2017
A new VIP tour is now available for booking at the Magic Kingdom. The Ultimate Disney Classics VIP Tour provides you with special access to at least 10 classic Magic Kingdom attractions, which may include: Pirates of the Caribbean, Jungle Cruise, Dumbo the Flying Elephant, "it's a small world", and Peter Pan's Flight. In addition, you will have a meet-and-greet with Mickey Mouse. There are no height restrictions for the attractions and entertainment on this tour, so it is open to all ages. The Ultimate Disney Classics VIP Tour costs $199 per person, plus tax. (Admission to Magic Kingdom park is also required, and is not included in the price of the tour.) The tour is offered on Tuesdays, Fridays and Sundays at 8:30 a.m. and 1:30 p.m., and lasts approximately four hours. For reservations call (407) WDW-PLAY or (407) 939-7529.
Annual Passholder Express Entrances Continue Through Spring
February 08, 2017
The express entrance lines for Annual Passholders that were implemented at Walt Disney World theme parks in December will be continued at least through the spring season. After clearing the security area at the park entrance, look for the special Annual Passholder Entrance sign to take advantage of this passholder exclusive.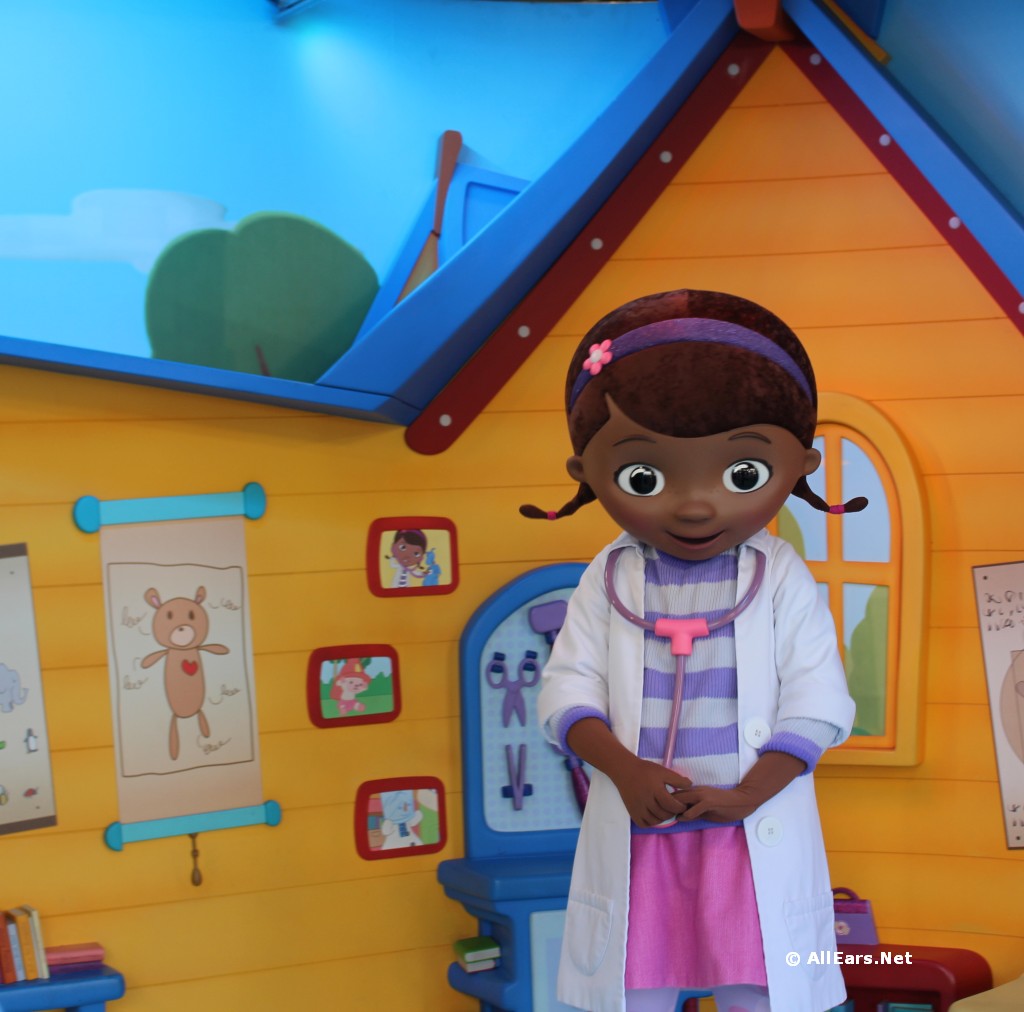 Doc McStuffins Coming to Rafiki's Planet Watch
February 08, 2017
Starting later in February, guests visiting Disney's Animal Kingdom will have the chance to see Doc McStuffins from Disney Junior's hit animated series. In addition to her appearances at Disney's Hollywood Studios, the popular toy doctor will make daily visits to Disney's Animal Kingdom to meet with guests and sign autographs just outside the veterinarian clinic at Rafiki's Planet Watch. While there, wee ones can also learn a little about conservation and how the vets care for the animals that live at the park.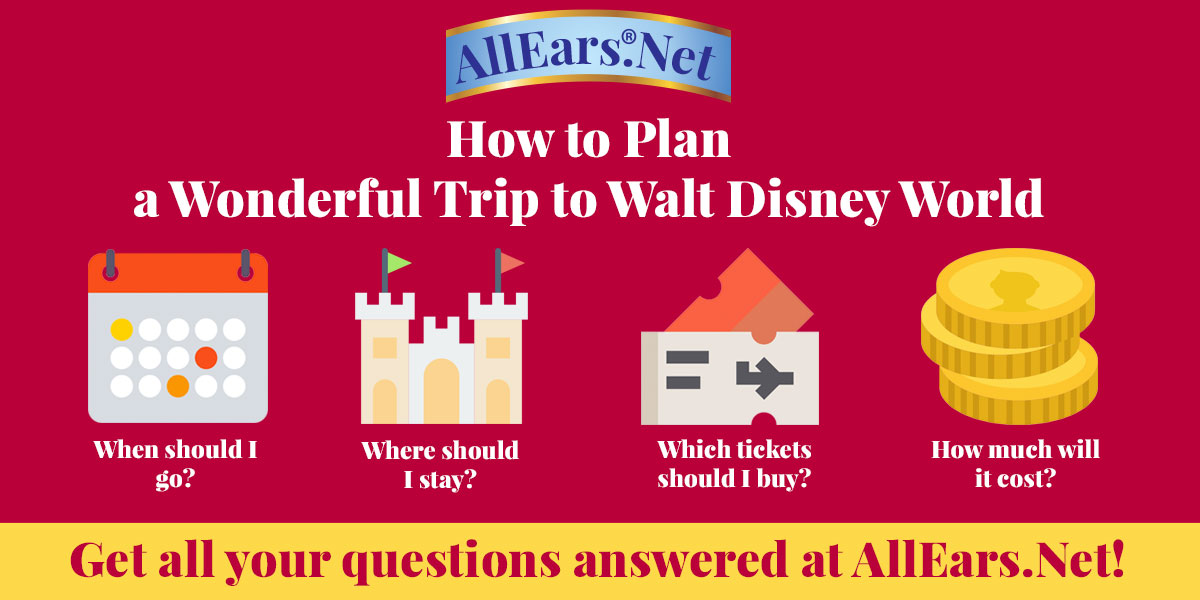 2017 Summaries of WDW Dining and Other Discounts
February 08, 2017
AllEars Contributor Gary Fisher has provided further updates to the 2017 summaries of Walt Disney World dining discounts and other discounts for Disney Vacation Club Members, Annual Passholders, and Disney Visa cardholders. Disney Vacation Club confirmed that there is a 10 percent DVC discount on food and non-alcoholic beverages at all Disney-owned table-service restaurants for 2017.
Pandora - The World of Avatar Opens May 27, 2017!
February 07, 2017
Pandora - The World of Avatar will open at Disney's Animal Kingdom on Saturday, May 27, it was announced today by Disney CEO Bob Iger during The Walt Disney Company Shareholders meeting.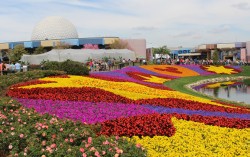 2017 Epcot Flower and Garden Festival Starts March 1!
February 06, 2017
Celebrating 24 years when it kicks off March 1, 2017, the Epcot International Flower and Garden Festival will jump-start spring with gardens of earthly delights plus new character topiaries, entertainers and food and drink offerings.
Related Links:
-- Look Behind the Blooms at the Flower and Garden Festival
-- Flower and Garden Festival Outdoor Kitchen Menus Released
-- Epcot Garden Rocks Concert Series Announced!
-- Garden Rocks Concerts Dining Package Info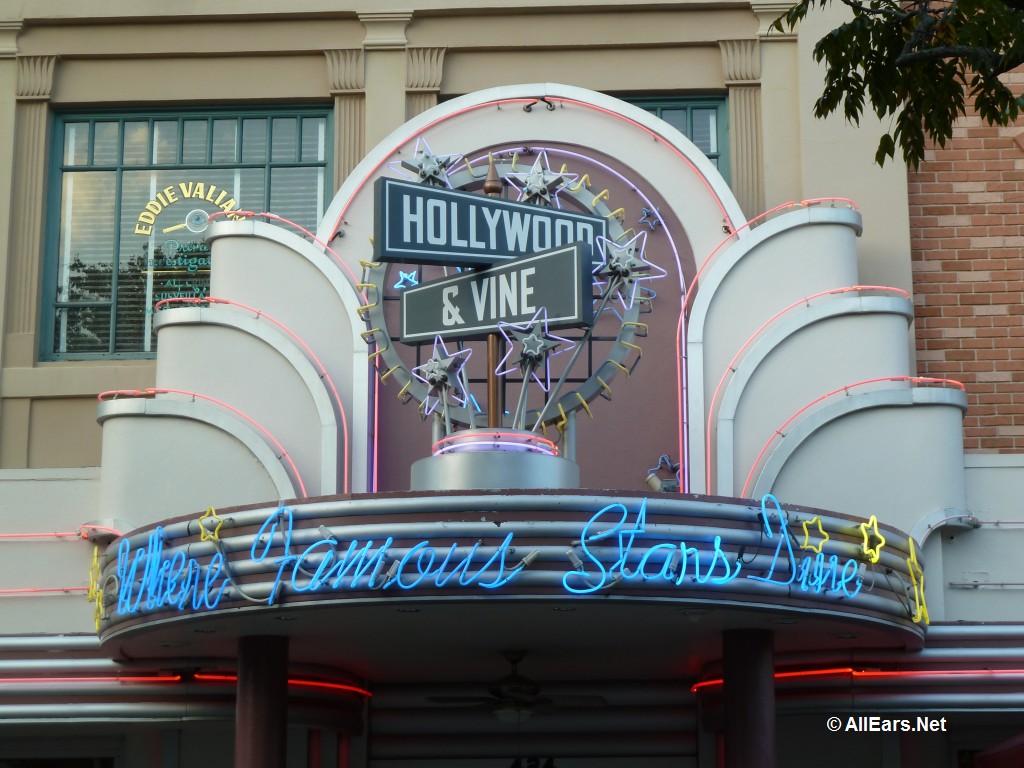 Minnie's Seasonal Dine Available at Lunchtime Beginning in May
February 01, 2017
As of May 14, Minnie's Seasonal Dine at Hollywood and Vine at Disney's Hollywood Studios will be available at lunchtime (11:20 a.m. to 3 p.m.) as well as at dinner (3:30 p.m. to close). Breakfast will continue to feature Disney Junior Play 'n' Dine friends from 8 to 10:20 a.m.
Beauty and the Beast Live Action Sneak Peek
February 01, 2017
Starting February 10, guests visiting Disney Parks will be able to watch an 8-minute sneak preview from Disney's new live-action adaptation "Beauty and the Beast."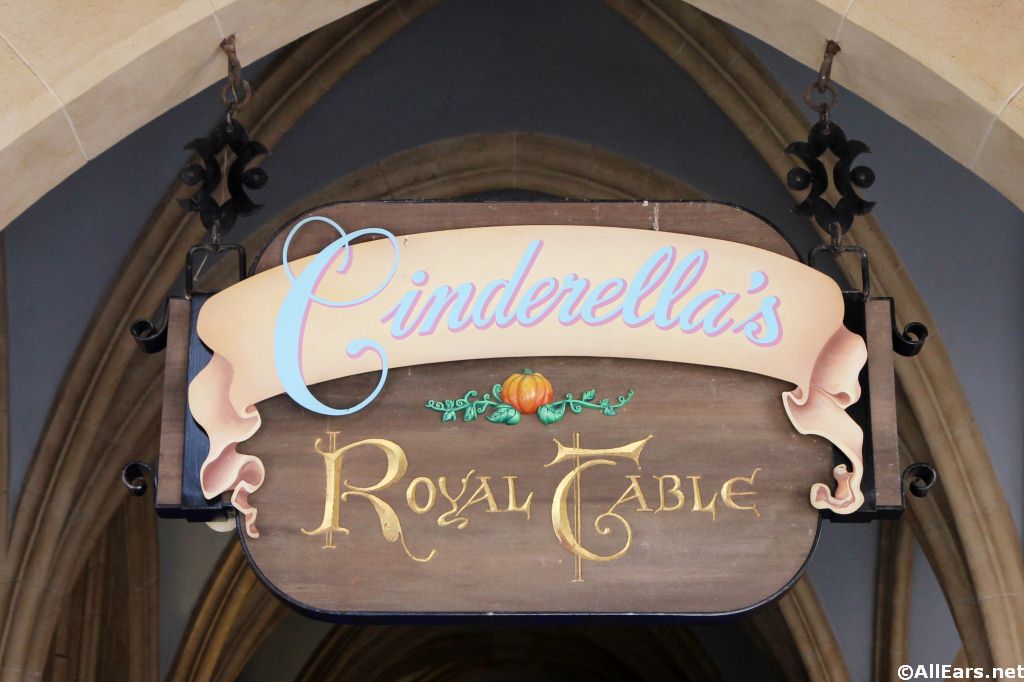 Cinderella's Royal Table Breakfast Review VIDEO
February 01, 2017
Cinderella's Royal Table Breakfast is one of the hardest reservations to obtain at Walt Disney World. Cinderella herself, greets you in the lobby and Princesses Ariel, Aurora, Jasmine and Snow White make the rounds of the dining room while you eat. We give an honest review including whether this is worth the price.
The Plaza Restaurant REVIEW
February 01, 2017
Deb Wills shares her thoughts on lunch at Magic Kingdom's Plaza Restaurant.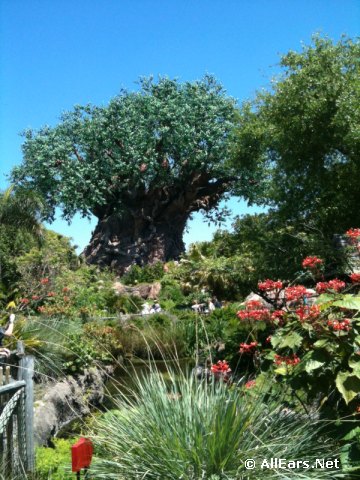 Animals Return to Habitats Around Tree of Life
January 29, 2017
Red-faced kangaroos, lesser flamingos and lappet-faced vultures, which had been moved during construction in the area, can be found once again in habitats around the Tree of Life at Disney's Animal Kingdom. Other animals have also been relocated. Near the Wilderness Explorer Club House, you may spot ring-tailed lemurs in the foliage. Behind the Tree of Life, you will find the African crested porcupines, saddle-billed stork and Burmese black tortoises.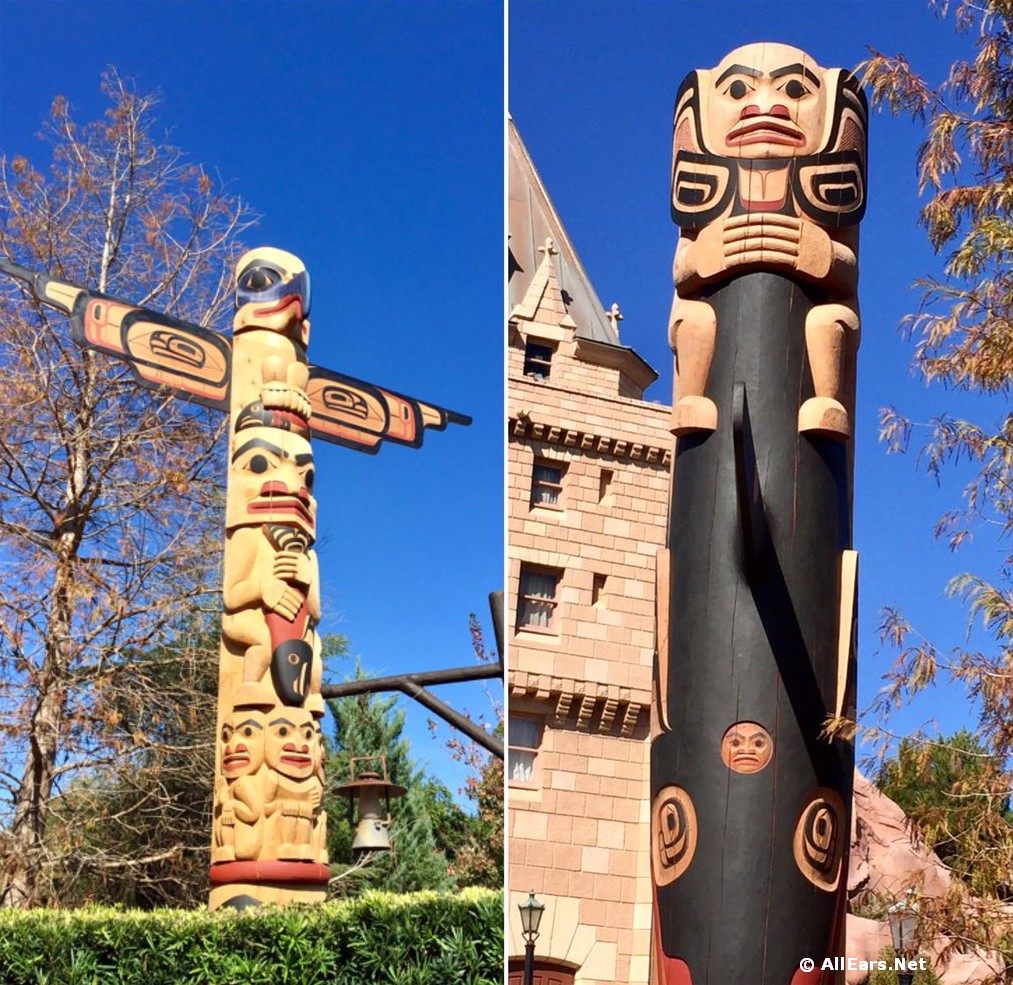 Canada Pavilion Features New Totem Poles
January 28, 2017
Two new totem poles have been installed at the Canada Pavilion at Epcot. Carved by Tsimshian artisan David Boxley, who created a totem pole for the pavilion's Trading Post in the 1990s, the new additions each have a unique story. The Eagle Totem Pole tells the tale of a boy who frees an eagle that he finds caught in a net on a beach. Years later, the boy encounters the eagle, who pays back the kindness. The bottom of this totem pole depicts the story of how a beaver family taught a human family the importance of treating all creatures with respect. The Whale Totem Pole represents the first potlatch, a ceremonial feast celebrated by the Nagunaks and creatures of the undersea world. The installation was followed by a dedication ceremony that included a performance by the Git Hoan Dancers (People of the Salmon).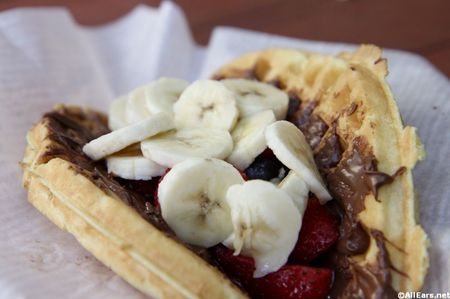 Magic Kingdom Offering New Breakfast Options
January 17, 2017
The Disney Parks Blog announced today that a number of new breakfast offerings will be available at the Magic Kingdom in the coming weeks. Casey's Corner on Main Street U.S.A will begin serving muffins, bagels, a croissant donut, corn dog nuggets and a hash-brown dog, while Plaza Ice Cream Parlor will have Mickey waffles, Kellogg's cereals and donuts. Sleepy Hollow will offer a savory egg, ham and tomato waffle sandwich later this month, as well as its usual fruit and chocolate-hazelnut waffle sandwich.
Star Wars Galactic Nights Announced
January 11, 2017
Attention Star Wars fans -Star Wars: Galactic Nights, a new Hollywood-inspired special event will debut at Disney's Hollywood Studios on April 14. Come dressed as your favorite character and celebrate forty years of Star Wars milestones. NOTE: Though the title says nights, as of January 11, only one night is available for ticket purchase.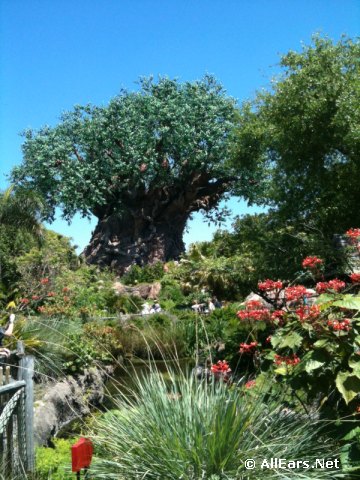 The View to Broadcast from Disney's Animal Kingdom
January 11, 2017
The television show The View will broadcast for the first time from Walt Disney World in March at the Tree of Life in Disney's Animal Kingdom. In conjunction with this, The View's Magic is Endless Sweepstakes presented by American Tourister is offering the chance for three viewers to win grand-prize packages that include a Walt Disney World vacation and the chance to attend the taping of "The View" at Animal Kingdom. The sweepstakes is open to legal residents of the 50 United States and District of Columbia, age 18 or older. Entries must be in by January 29 at 11:59 p.m. ET. Learn more and enter for a chance to win at TheViewMagicIsEndlessSweepstakes.com or by visiting The View's homepage at abc.com/theview, which contains full details and Official Rules.
Wine and Dine Half Marathon Early Registration Begins Jan 12
January 11, 2017
Early registration for the events of the 2017 Wine and Dine Half Marathon Weekend at Walt Disney World opens on Thursday, January 12, at noon Eastern time for Annual Passholders and Disney Vacation Club members. General registration opens on Tuesday, January 17, at noon Eastern time.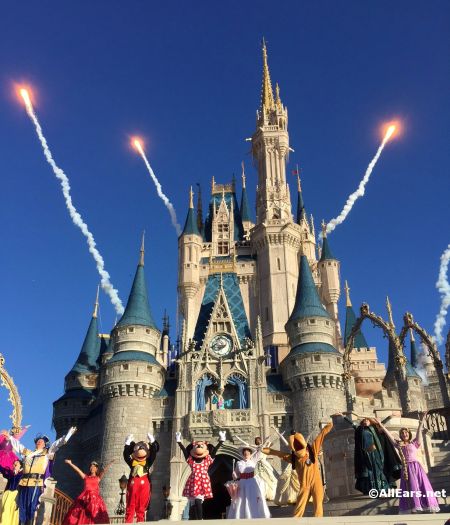 Magic Kingdom Debuts New Welcome Show
January 10, 2017
"Let the Magic Begin," the new Magic Kingdom "welcome show," debuted January 9. Visitors to the Magic Kingdom are now able to enter the park earlier than its scheduled opening time and can stroll along Main Street U.S.A. up to Cinderella Castle. At opening time, a Royal Herald appears on the Castle Forecourt Stage with several characters and the brief show takes place, ending with a few fireworks. Check out our Photo Gallery of the new show.