General Info
Attraction Info
Parades and Shows
News
January
February/
March
Spring
April
May
June/July
August
September
October
NovemberDecember
OTHER THEME
PARKS
Walt Disney World
Theme Park News
News Filters:
---
New Year's Eve Around the 'World'
December 13, 2017
Here's an overview of special New Year's Eve events and dining around Walt Disney World, as well as times for fireworks at the theme parks.
Dug and Russell to Get Their Own Show at Animal Kingdom
December 11, 2017
An all-new show is coming to Disney's Animal Kingdom in Spring 2018 featuring Russell and Dug from Disney-Pixar's "UP." The show will take place at the Caravan Theater. Flights of Wonder, currently in that space, closes December 31, 2017.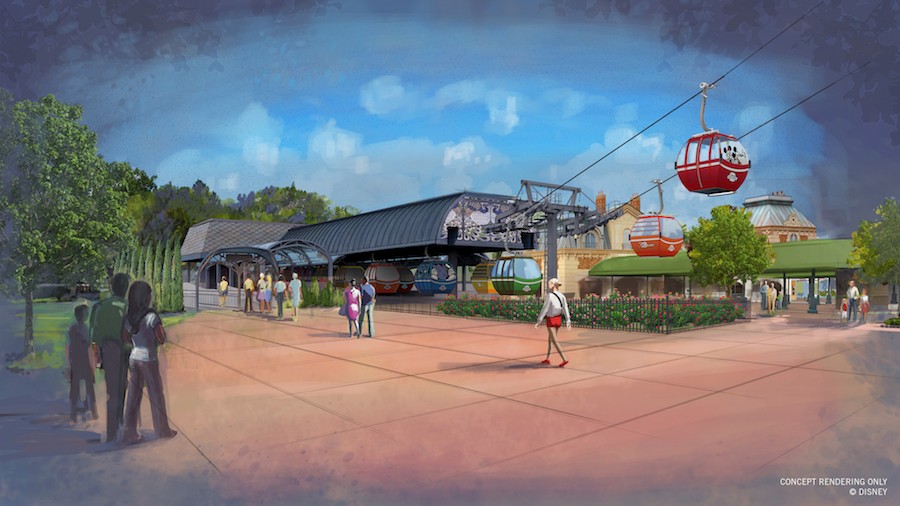 Details on the New Disney Skyliner Transportation System
December 08, 2017
Earlier this year, Disney released news on a new Disney Skyliner transportation system that will give resort guests an unforgettable journey and a picturesque view of Walt Disney World Resort as they take to the sky to travel from select Disney resorts to Epcot and Disney's Hollywood Studios. Today, the Disney Parks Blog revealed new details on what you can expect from the Disney Skyliner system.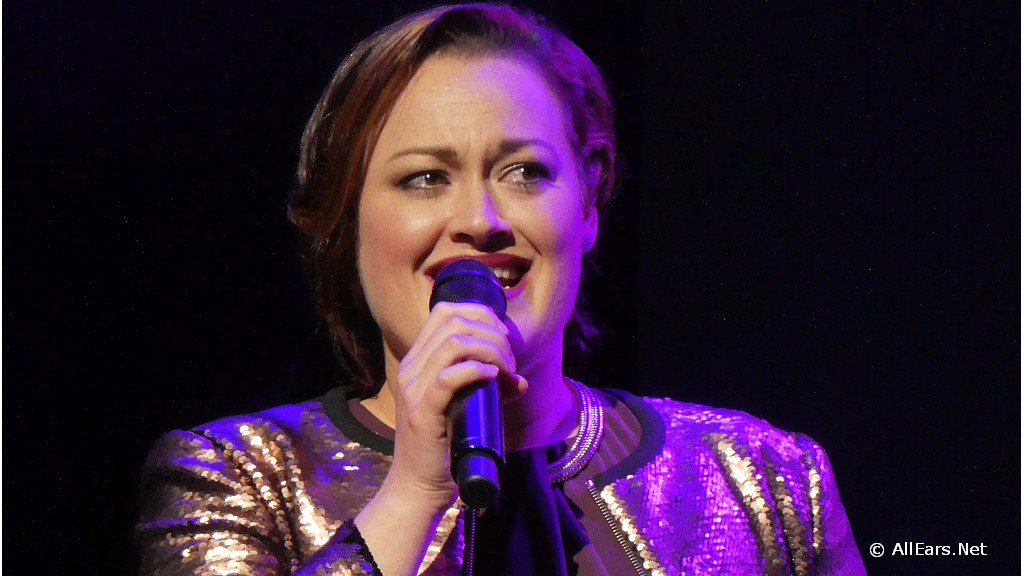 Epcot International Festival of the Arts Disney on Broadway Performers
December 07, 2017
The 2018 festival will be open 7 days a week! We've now updated with Disney on Broadway concerts.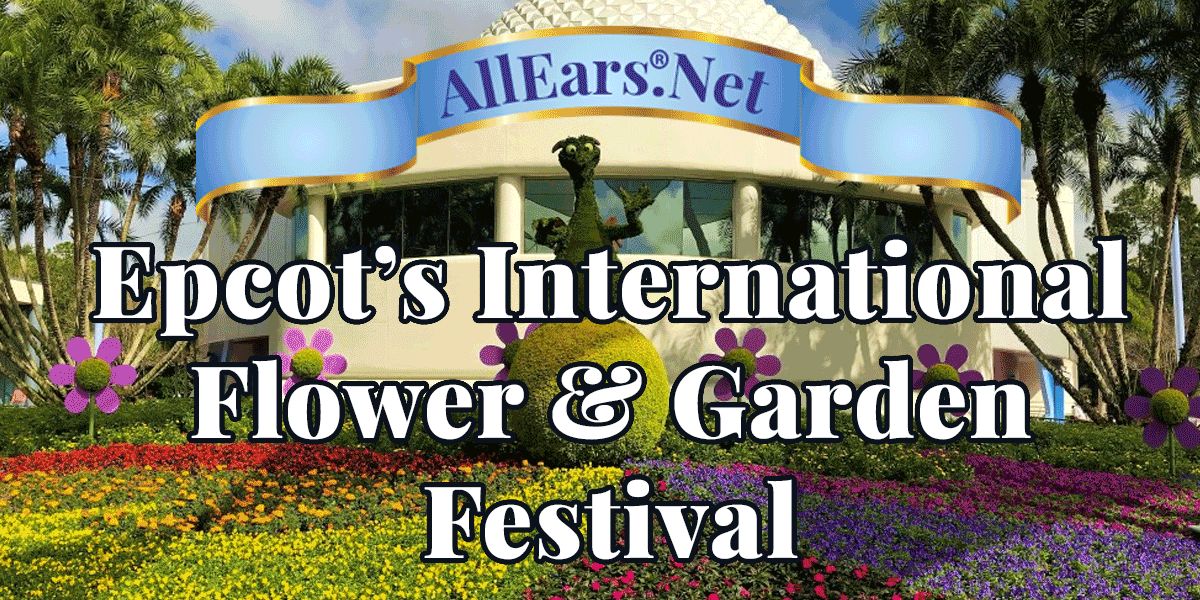 25th Epcot Flower and Garden Festival Updates
December 04, 2017
The 25th annual Epcot International Flower and Garden Festival dates have been announced.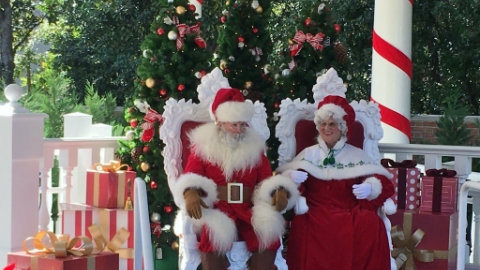 Looking for Santa at WDW?
December 04, 2017
Walt Disney World kicked off its holiday celebrations earlier this month, and that included the long-standing tradition of Santa Claus meeting with children and their families at his chalet at Disney Springs. This year, the location has moved and it's not quite as visible as in years past.
Walt Disney World Parades
December 04, 2017
Disney historian Jim Korkis looks at the history of parades at Walt Disney World.
Cool Ship Now Offering Sushi
November 23, 2017
The Magic Kingdom's Cool Ship Cooling Station is now serving sushi. We have an updated menu HERE, thanks to AllEars Reader Brenda.
Traffic Patterns Changing Around Magic Kingdom
November 19, 2017
Construction around the Magic Kingdom is necessitating lane changes and re-routing, effective this week. Allow time for dealing with major traffic when traveling to the park by car or bus.
Additional Star Wars: Galactic Nights Details Announced
November 19, 2017
Additional information about Star Wars: Galactic Nights, the special ticketed event to be held at Disney's Hollywood Studios on Dec. 16, has been announced. Actors Warwick Davis (best-known as Wicket the Ewok, among other Star Wars characters) and David Collins will be on hand for special appearances during the event, which will also feature a panel that will include Imagineers Scott Trowbridge, Robin Reardon, and Chris Beatty, as well as Doug Chiang, VP/Creative Director at Lucasfilm, who will give guests an inside look at the making of the Star Wars: Galaxy's Edge lands currently under construction. Star Wars: Galactic Nights will run from 7 p.m.-midnight. Tickets are priced at $129 adults, $124 ages 3-9 (discounts available for Annual Passholders and DVC Members). Purchase Star Wars: Galactic Nights tickets online or call 407-W-DISNEY (407 934-7639).
Epcot Festival of the Holidays, Now Through Dec. 30
November 19, 2017
Epcot International Festival of the Holidays runs from Nov. 19-Dec. 30, surrounding guests once again in the wondrous sights, sounds and flavors of the season.
Related Links:
-- El Mariachi Coco de Santa Cecilia Highlights, Photos
-- Las Posadas - Mexican Traditional Celebration
-- VIDEO: What's New for Epcot Holiday Entertainment!
-- Holiday Kitchens: Menus with Pricing
-- Festival of the Holidays Photo Gallery
-- Festival of the Holidays Entertainment

SpectacuLAB Interactive Show Opens in Epcot
November 19, 2017
A new attraction with science as its focus opened this week at Walt Disney World. Housed in Epcot's Innoventions, The SpectacuLAB is a show in which guests can interact with real scientists and their intern as they demonstrate scientific principles. Family blogger Kristin Ford checks it out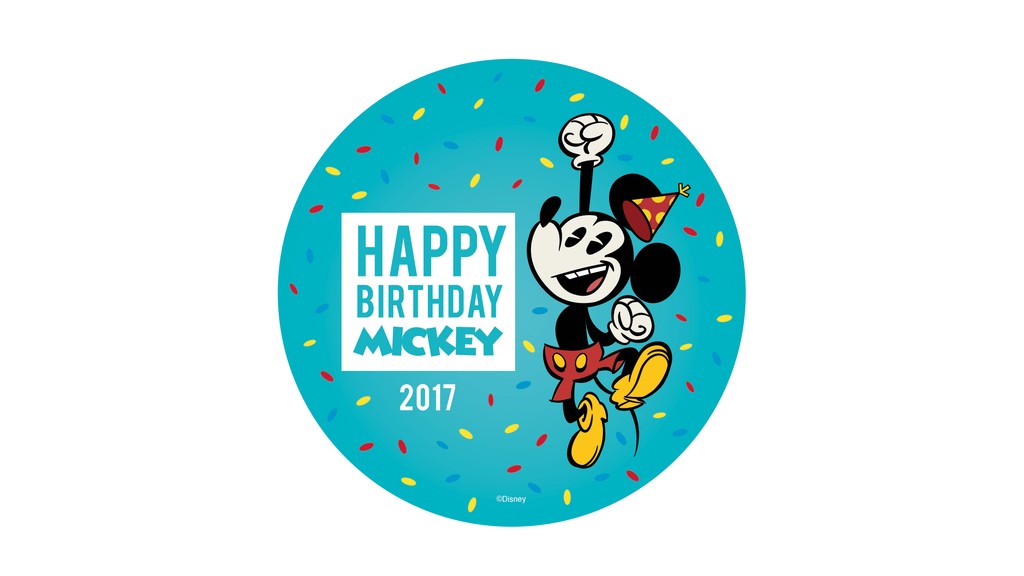 Happy Birthday, Mickey Mouse!
November 11, 2017
To celebrate his upcoming birthday, Mickey Mouse will surprise his fans in eight locations around the globe, including Japan, Chile, Canada, China, and England. Moments from his trip will be shared on Disney's Mickey Mouse Facebook and Instagram pages. Mickey will also visit the Good Morning America studios in New York City on November 15. The big day is November 18, and Walt Disney World Resort will celebrate with special "Happy Birthday, Mickey!" buttons, merchandise and Sorcerer Mickey Cake. To commemorate the occasion, guests can sing and dance along with "Happy Birthday" during Move It! Shake It! Dance and Play It!, Cosmic Dance Party in Tomorrowland and performances by the Dapper Dans. Plus, birthday photo props will be available at all four theme parks, and everyone who collects their photos at the parks will receive a folder with a commemorative sticker. Fans are encouraged to join the fun on social media using #HappyBirthdayMickey.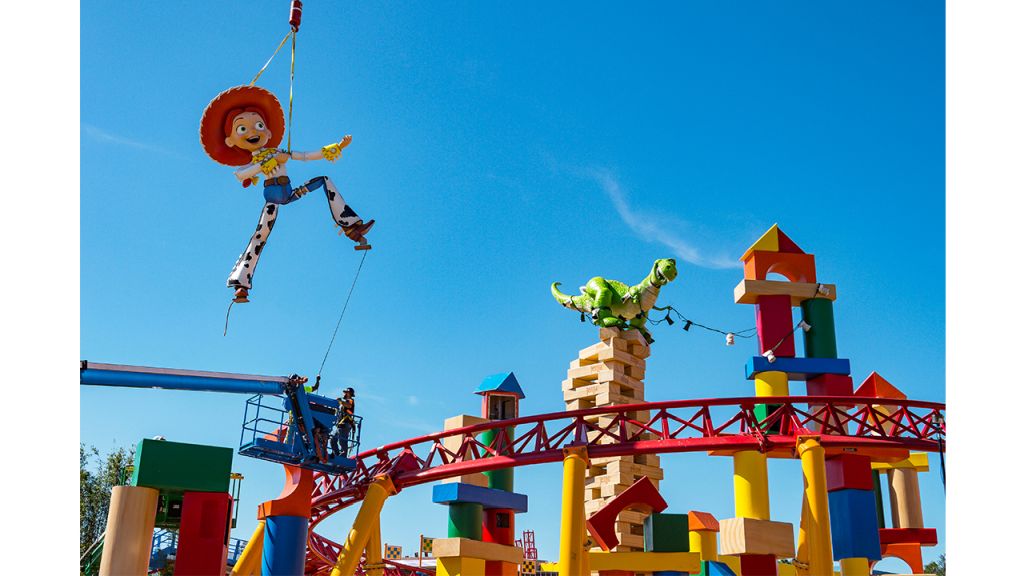 Jessie and Rex Installed in Toy Story Land
November 11, 2017
Jessie and Rex became the first "Toy Story" characters to be installed in Toy Story Land at Disney's Hollywood Studios.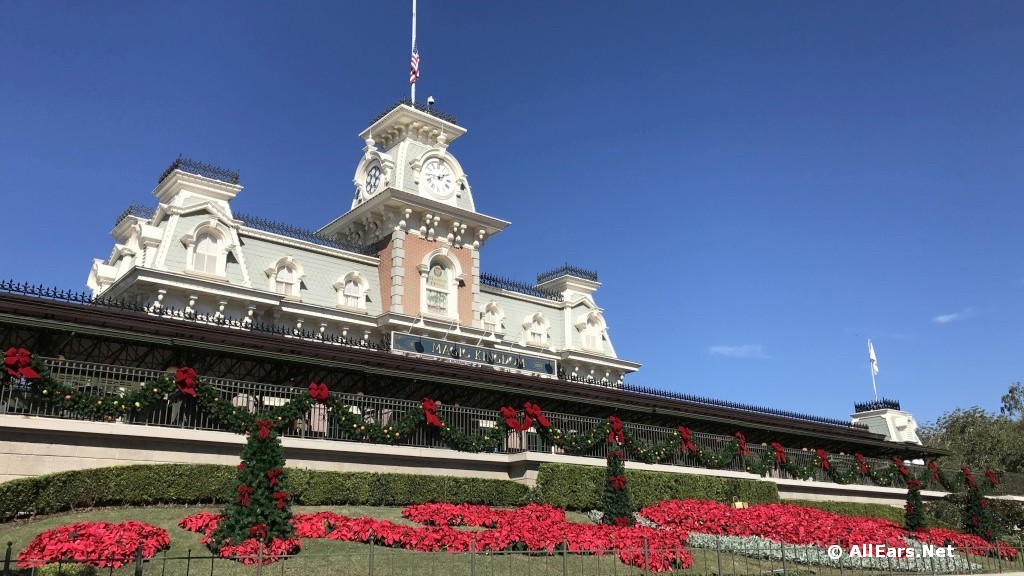 Magic Kingdom Holiday Celebrations
November 08, 2017
Holiday decorations have appeared around the Magic Kingdom, with the first Mickey's Very Merry Christmas Party of the season launching on Nov. 9!
Related Links:
-- Mickey's Very Merry Christmas Party
-- MVMCP Guide Map with Times
-- How to Maximize Your Time at MVMCP
-- Holiday Wishes Fireworks Photo Gallery
-- One Family's MVMCP Experience
-- Holiday Characters
-- Special PhotoPass Opportunities
-- Exclusive Christmas Party Sorcerer Card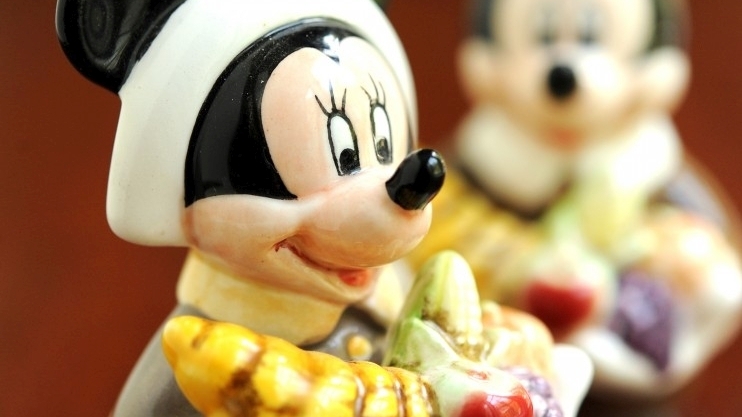 Thinking Ahead to Thanksgiving
November 08, 2017
Wondering what to do and where to eat on Thanksgiving? We have some tips from readers, along with special dining at restaurants around the Walt Disney World resort -- we'll add more as the info becomes available.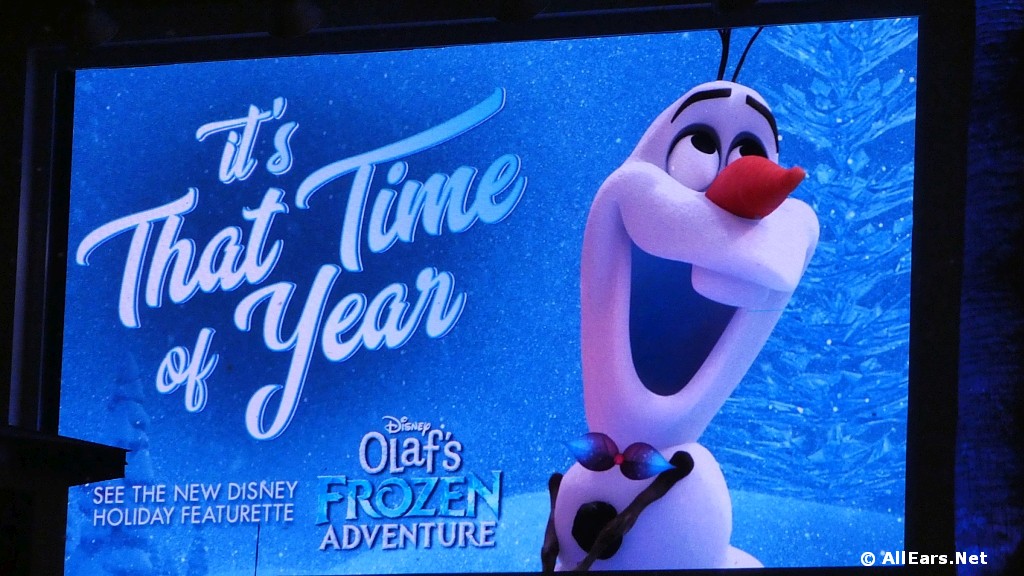 Flurry of Fun at Disney's Hollywood Studios
November 08, 2017
A "Flurry of Fun" will greet guests visiting Disney's Hollywood Studios this holiday season, now through Dec. 31. Festivities include an immersive new nighttime experience that wraps all of Sunset Boulevard in holiday magic with jolly decorations, merry treats and beloved characters sharing their love for the holidays.
Related Links:
-- FULL SHOW VIDEO: Jingle Bell, Jingle BAM
-- PHOTOS Jingle Bell Jingle BAM!
-- VIDEO Sunset Seasons Greetings: Mickey and Minnie
-- VIDEO: Swedish Chef's Gingerbread House
-- VIDEO INTERVIEW: Flurry of Fun Show Director Tom Vazzana

Houston Astros Celebrate With Parade at Magic Kingom
November 03, 2017
The stars of the Houston Astros' World Series championship team are "going to Disney World" on Saturday after their title-clinching victory in Los Angeles.

Choza de Margarita Opens
November 02, 2017
The brand new Margarita bar, Choza de Margarita, is opening very soon. Here's a sneak peek at some of the new offerings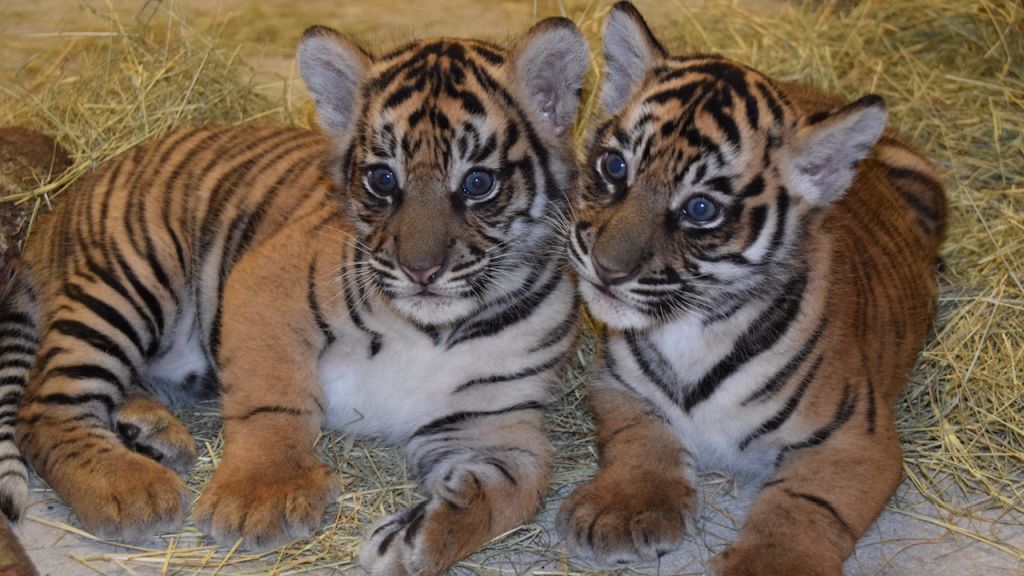 Update on the Sumatran Tiger Cubs
November 01, 2017
In August 2017, WDW announced the birth of two Sumatran tiger cubs. This is an update on the cubs.