General Info
Attraction Info
Parades and Shows
News
January
February/
March
Spring
April
May
June
July
August
September
October
November
December
OTHER THEME
PARKS
Walt Disney World
Theme Park News
News Filters:
---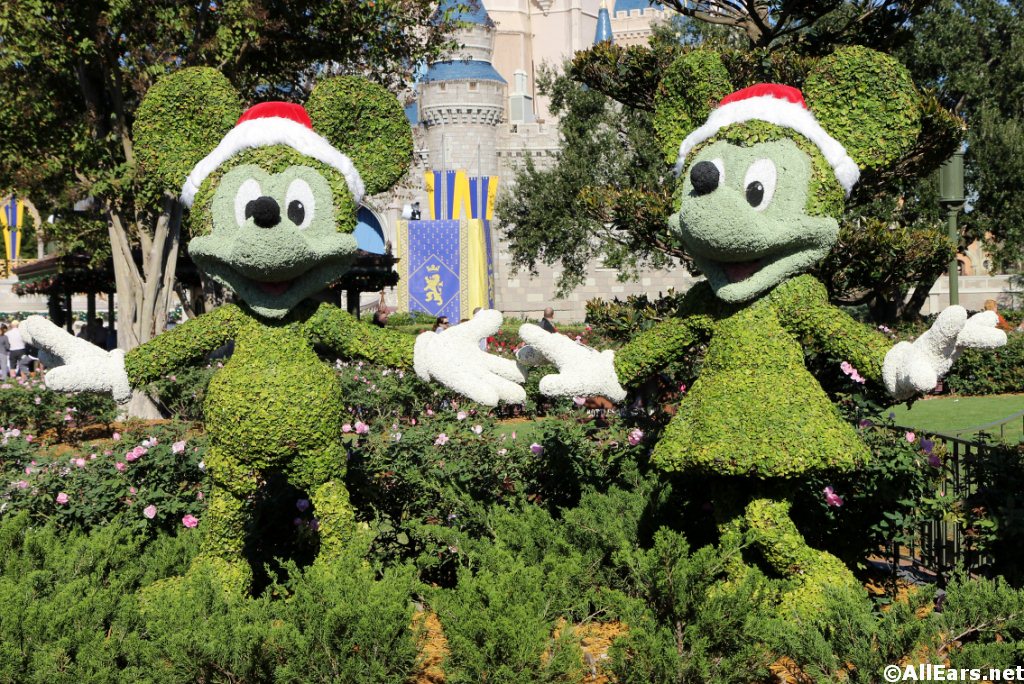 Holiday Happenings at WDW
December 03, 2013
Walt Disney World celebrates the season at all four theme parks and Downtown Disney. There are special decorations, entertainment, parades and shows. AllEars.net has complete coverage of all the holidays festivities at Walt Disney World!
Related Links:
-- Helga and the Nutcracker
-- Celebrate Japan's O-Shogatsu
-- Spirit of Kwanzaa
-- Finding Santa
-- Learn About Pere Noel
-- Tour the Gingerbread House at the Grand Floridian
-- The Story of Hanukkah
-- Epcot Storytellers
-- Holiday Videos
-- VIDEO: Holiday Castle Lighting Ceremony
-- Holidays Around Epcot Tips
-- Osborne Spectacle of Dancing Lights Tips
-- Mickey's Jingle Jungle Parade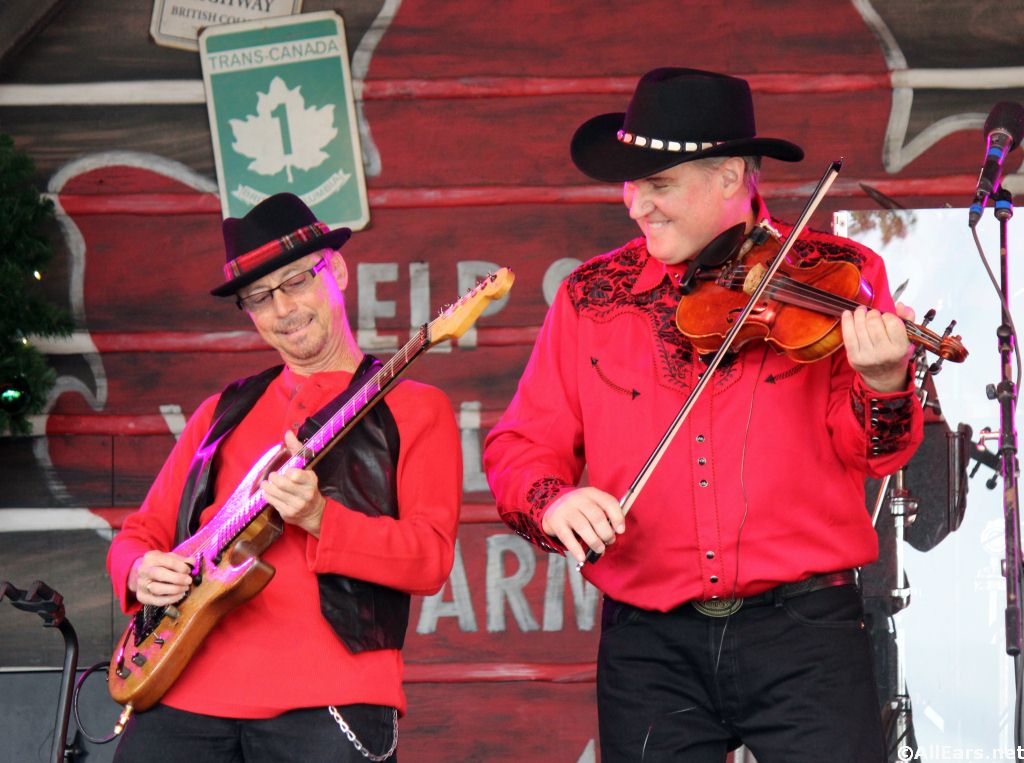 Canadian Holiday Voyageurs Photos
December 01, 2013
New this year to Epcot's Holidays Around the World are the Canadian Holiday Voyageurs!
Minnie's New Dressing Room Meet and Greet
November 27, 2013
Visit Minnie Mouse in her posh dressing room at Disney's Hollywood Studios. Tucked away in the Magic of Animation Character area in the Drawing Room. Currently there are no signs to indicate she is there. The dressing room is full of memorabilia from movie posters, to oscars, photographs and much more. Be sure to check out all the posters in the queue area!
Spice Road Table to Open Soon in Epcot
November 18, 2013
Spice Road Table is set to open soon in the Morocco pavilion in Epcot's World Showcase. The restaurant will offer a variety of Moroccan small plates and specialty drinks. Regional flavors from the Mediterranean are highlighted, along with a scenic view of the World Showcase lagoon in front of the Morocco pavilion. With 120 outdoor terrace seats, the inside will seat 60 with cozy booths, Moroccan light fixtures, tilework, tapestries and art representing Morocco's indigenous Berber tribes.
Mickey's Very Merry Christmas Party
November 14, 2013
Mickey's Very Merry Christmas Party 2013 has begun. We have tips, videos and photos of the fun event!
Related Links:
-- Tips for Making the Most of the Party
-- 2013 Party Guidemap
-- VIDEO: Holiday Wishes
-- Mickey's Christmas Parade
-- VIDEO: Once Upon a Christmastime Parade
-- The Notorious Banjo Brothers and Bob
-- VIDEO: Tomorrowland Christmas Show

Jungle Cruise Becomes Jingle Cruise
November 12, 2013
This year, for the first time, the Jungle Cruise attraction in the Magic Kingdom's Adventureland has received a holiday makeover. The Jingle Cruise is now sailing, with a decorated queue and new jokes from the Skippers.
Overcoming the Drop
November 10, 2013
As an avid teenage Disney fanatic, I found myself aggravated at the one ride out of all four Walt Disney World theme parks that I simply could not ride: the Twilight Zone Tower of Terror. The Tower is a truly spectacular ride -- it incorporates intricate theming and an incredible storyline, based on the hit series, The Twilight Zone, with narrations by a very believable "Rod Serling." It is definitely an Imagineering feat, and an unforgettable experience. I wanted to appreciate the ride in all of its glory, but first I had to overcome a little fear of mine.
Kermit and Miss Piggy to Star in 2014 Flower and Garden Festival
November 07, 2013
Kermit the Frog will find it IS easy being green when his artfully crafted character topiary debuts during the 21st Epcot International Flower and Garden Festival presented by HGTV March 5 to May 18, 2014, at Walt Disney World Resort. With flamboyance to spare, a floral Miss Piggy will join Kermit and his blooming banjo in the World Showcase topiary display.

Nearly 100 topiaries will animate the landscape during the 75 days when Epcot transforms to a rainbow-hued wonderland of sweeping gardens and exhibits. Back for a second year: outdoor food-and-beverage marketplaces exclusive to this festival that feature sweet and savory bites worthy of indulgence. After debuting at the 2013 festival, the marketplaces will return with new menu items such as Piggylicious Bacon Cupcakes.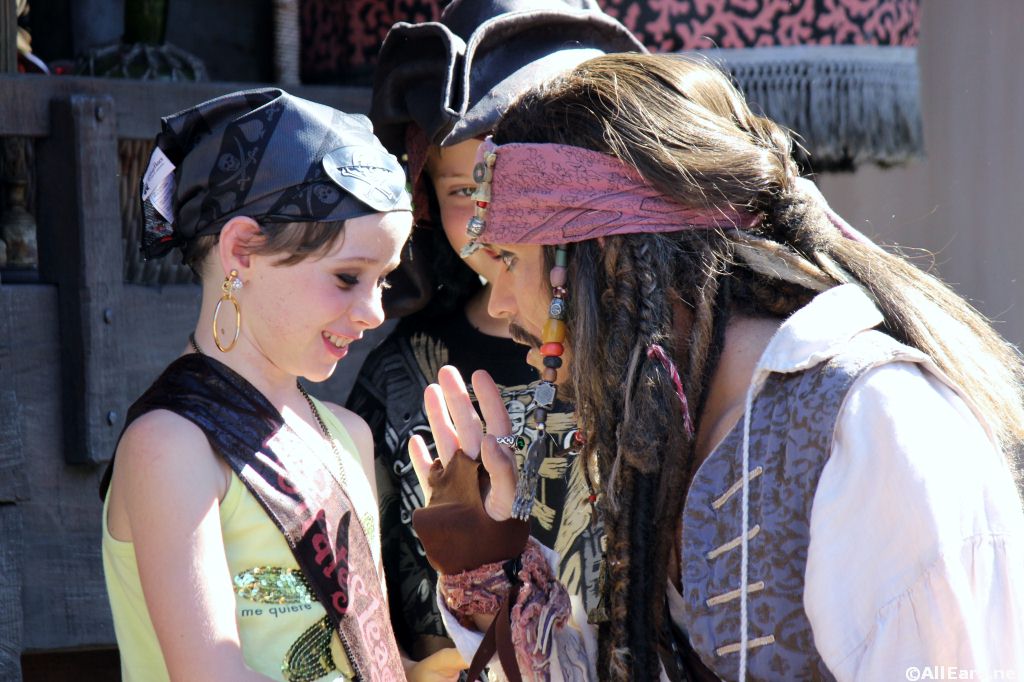 Captain Jack's Pirate Tutorial Show
November 05, 2013
"Discover the not-so-gentle art of being a pirate in this high-spirited school of skullduggery and sword fightning."

A fun (20-25 minute) show featuring Captain Jack Sparrow and his scallywag sidekick, Mac! The two banter back and forth and decide they need a crew to help them! Captain Jack asks for volunteers so be sure to be front and center so he can see you!
Mickey's Very Merry Christmas Party
November 05, 2013
Mickey's Very Merry Christmas Party is a special night of holiday entertainment in the Magic Kingdom that includes: Castle Dream Lights; Mickey's Once Upon a Christmastime Parade featuring Santa Claus; special Holiday Wishes - Celebrate the Spirit of the Season Fireworks; Celebrate the Season Castle Stage Show; snow on Main Street, U.S.A.; complimentary hot cocoa and cookies.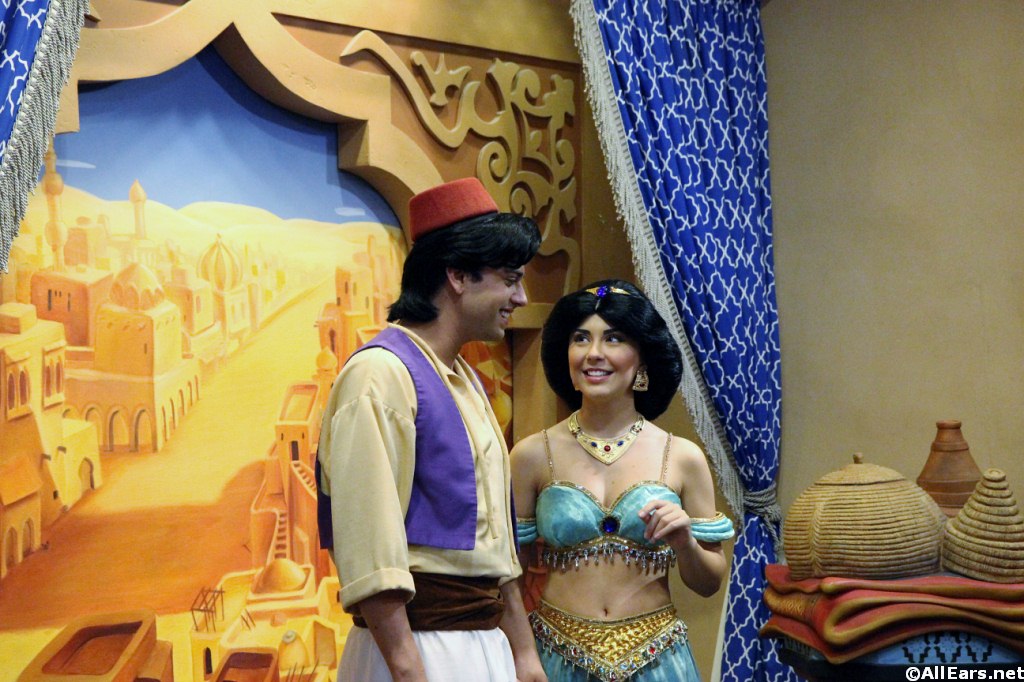 Aladdin and Jasmine Meet and Greet
November 02, 2013
Aladdin and Jasmine are now greetings guests at the Lamp of Wonders in Morocco. Check out their new themed area.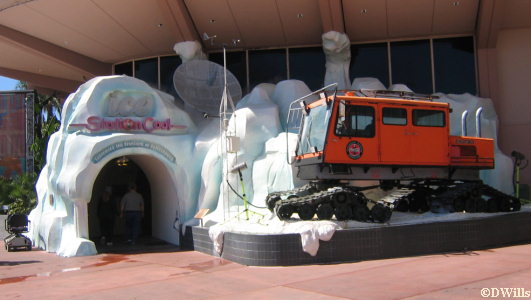 Club Cool Debuts New Flavors - Video
November 02, 2013
For the first time since it opened as Ice Station Cool, the Coca-Cola spot at Epcot has new flavors for guests to try.
Dateline Disney: November/December
October 31, 2013
Walt Disney World publishes a bimonthly press release called Dateline Disney, which highlights activities for the upcoming two months.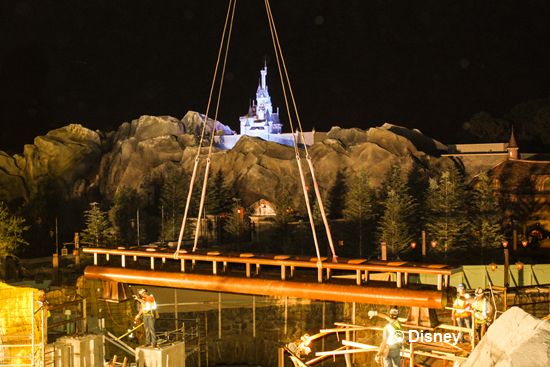 Latest Seven Dwarf Mine Train Update
October 29, 2013
Deb takes another walk around the Seven Dwarfs Mine Train construction area, outside the walls.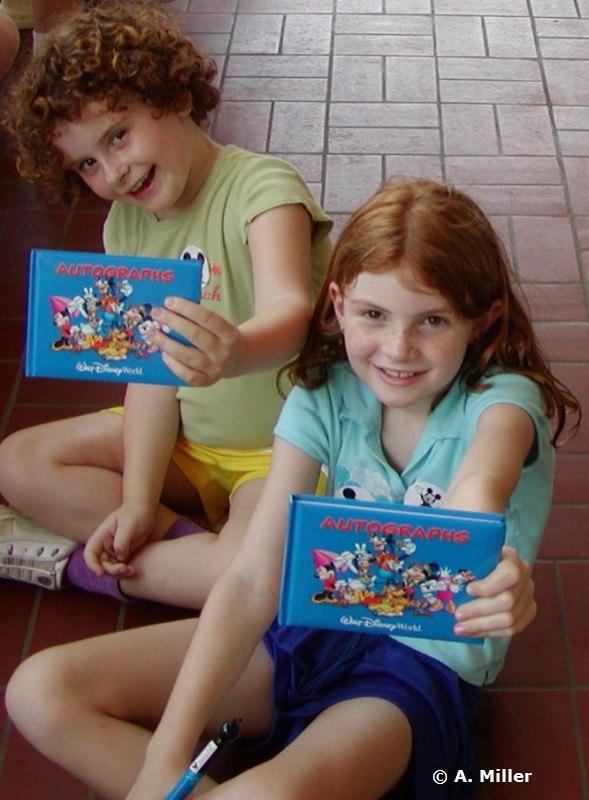 Taking a Trip with Grade School Aged Children
October 28, 2013
No more diaper bags. No more strollers. Hooray! Your kids are in grade school and are itching for a trip to Walt Disney World. This may just be the absolute best age to take kids for that Disney vacation. Grade-schoolers are on their way to becoming more independent, can get around on their own two feet, and are starting to develop their own ideas, interests and opinions. They are still young enough to delight in the magic, the characters and the new experiences, but are old enough to really start to help with the planning. Many families feel that the best time to take the kids is when they are this age. Here are a few things that will help with planning and make your visits fun and as low-stress as possible.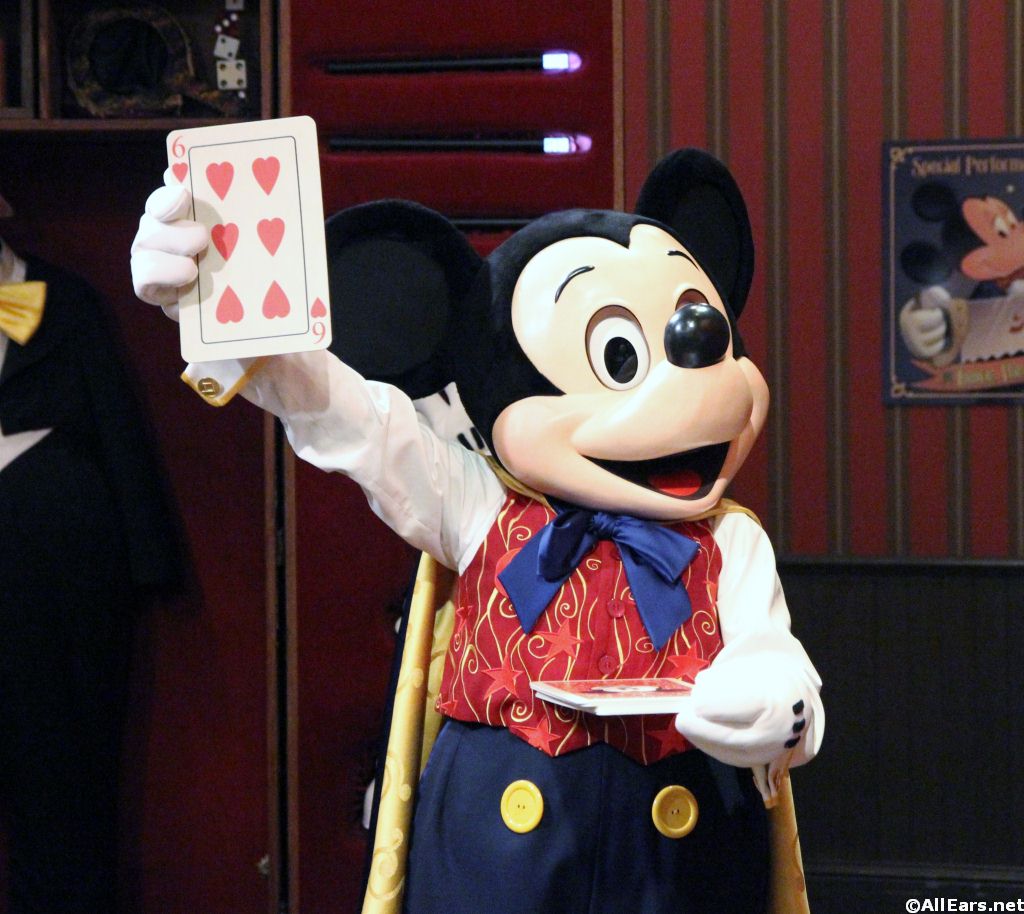 Meet Talking Mickey
October 27, 2013
In October, 2013, Magician Mickey Mouse not only got a brand new outfit but he became "talking" Mickey Mouse. Now Mickey can truly meet and greet with his guests. Check out the photographs and video!
Glow With the Show Ears Debut
October 21, 2013
Less than a week ago, Glow With The Show ear hats debuted at Walt Disney World during a Fantasmic performance. On Saturday, the hats began working with the Celebrate the Magic castle projection show and the Wishes fireworks presentation at the Magic Kingdom, and my children and I were in the thick of the crowds on Main Street, U.S.A., to witness the first displays.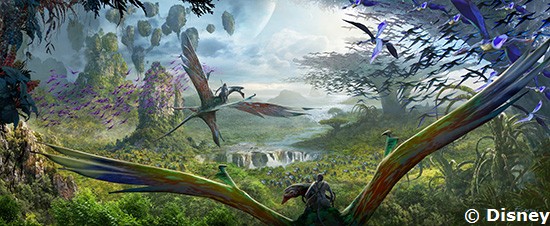 Details on AVATAR and Other Changes at Disney's Animal Kingdom
October 13, 2013
Tom Staggs, Chairman, Walt Disney Parks and Resorts, has shared an update on the development of AVATAR in Disney's Animal Kingdom, along with new artists' renderings, in the Disney Parks Blog. He also released information on other changes coming to the theme parkm including increased nighttime entertainment.
Changes to Disney's PhotoPass
October 12, 2013
Walt Disney World is in the process of changing its website and policies for its professional photo program, called Disney's PhotoPass.

The first thing to know is that all photos taken at Walt Disney World after Sept. 4, 2013, appear on the new MyDisneyPhotoPass.com, rather than the existing DisneyPhotoPass.com. (Disneyland, ESPN Wide World of Sports and Aulani photos still appear on the old site, as well as photos taken before Sept. 4 until they expire.)
Seven Dwarfs Mine Train Update
October 08, 2013
Photo slide show from October 7th visit to the Magic Kingdom. Found 2 new elements - see if you can spot them too!