General Info
Attraction Info
Parades and Shows
News
January
February/
March
Spring
April
May
JuneJuly
August
September
October
NovemberDecember
OTHER THEME
PARKS
Walt Disney World
Theme Park News
News Filters:
---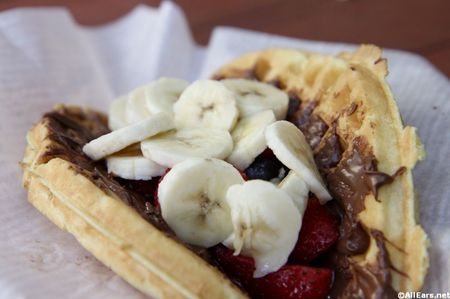 Magic Kingdom Offering New Breakfast Options
January 17, 2017
The Disney Parks Blog announced today that a number of new breakfast offerings will be available at the Magic Kingdom in the coming weeks. Casey's Corner on Main Street U.S.A will begin serving muffins, bagels, a croissant donut, corn dog nuggets and a hash-brown dog, while Plaza Ice Cream Parlor will have Mickey waffles, Kellogg's cereals and donuts. Sleepy Hollow will offer a savory egg, ham and tomato waffle sandwich later this month, as well as its usual fruit and chocolate-hazelnut waffle sandwich.
Star Wars Galactic Nights Announced
January 11, 2017
Attention Star Wars fans -Star Wars: Galactic Nights, a new Hollywood-inspired special event will debut at Disney's Hollywood Studios on April 14. Come dressed as your favorite character and celebrate forty years of Star Wars milestones. NOTE: Though the title says nights, as of January 11, only one night is available for ticket purchase.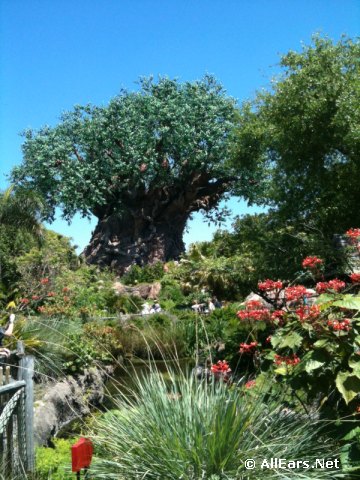 The View to Broadcast from Disney's Animal Kingdom
January 11, 2017
The television show The View will broadcast for the first time from Walt Disney World in March at the Tree of Life in Disney's Animal Kingdom. In conjunction with this, The View's Magic is Endless Sweepstakes presented by American Tourister is offering the chance for three viewers to win grand-prize packages that include a Walt Disney World vacation and the chance to attend the taping of "The View" at Animal Kingdom. The sweepstakes is open to legal residents of the 50 United States and District of Columbia, age 18 or older. Entries must be in by January 29 at 11:59 p.m. ET. Learn more and enter for a chance to win at TheViewMagicIsEndlessSweepstakes.com or by visiting The View's homepage at abc.com/theview, which contains full details and Official Rules.
Wine and Dine Half Marathon Early Registration Begins Jan 12
January 11, 2017
Early registration for the events of the 2017 Wine and Dine Half Marathon Weekend at Walt Disney World opens on Thursday, January 12, at noon Eastern time for Annual Passholders and Disney Vacation Club members. General registration opens on Tuesday, January 17, at noon Eastern time.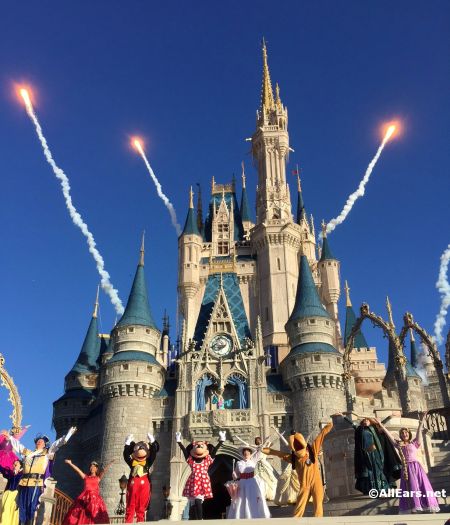 Magic Kingdom Debuts New Welcome Show
January 10, 2017
"Let the Magic Begin," the new Magic Kingdom "welcome show," debuted January 9. Visitors to the Magic Kingdom are now able to enter the park earlier than its scheduled opening time and can stroll along Main Street U.S.A. up to Cinderella Castle. At opening time, a Royal Herald appears on the Castle Forecourt Stage with several characters and the brief show takes place, ending with a few fireworks. Check out our Photo Gallery of the new show.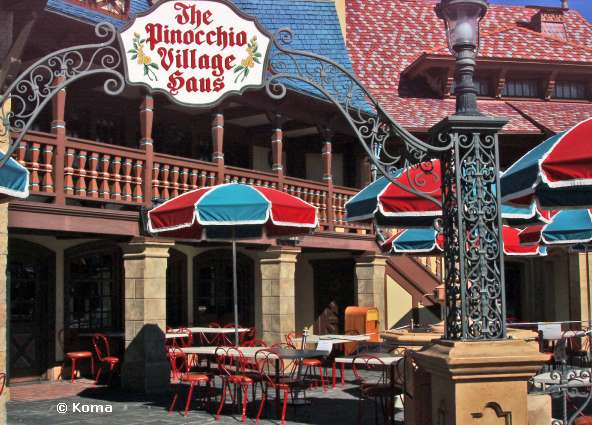 Disney 'Dine on the Go' Limited Time Magic Kingdom Offer
January 06, 2017
From January 12 until February 22, guests visiting Magic Kingdom Park at Walt Disney World Resort for the day can purchase a Disney Dine-on-the-Go one-day, quick-service offering that includes one lunch quick-service entree and one non-alcoholic beverage that is good until 4 p.m., and one dinner quick-service entree and one non-alcoholic beverage that is good after 4 p.m. (Dessert is not included.)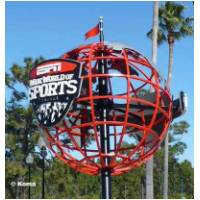 Pro Bowl Week Kicks Off January 25!
January 05, 2017
Many NFL superstars will be coming to Orlando for Pro Bowl Week starting January 25. Among the Pro Bowl players recently announced are New England quarterback Tom Brady, Green Bay quarterback Aaron Rodgers, New York Giants receiver Odell Beckham Jr. and Dallas rookie sensations Dak Prescott and Ezekiel Elliott. ESPN Wide World of Sports Complex will host most of the Pro Bowl Week activities, including the team practices, youth football events, a Pro Bowl Skills Showdown and a dodgeball game pitting the AFC stars against the NFC's best players. There are also activities planned for Disney Springs as well as Epcot, which will be the site of the Pro Bowl 5K run. On January 27, Pro Bowl players, NFL cheerleaders and various community groups will take part in a celebratory parade down Main Street, U.S.A. in the Magic Kingdom. Tickets for the game are still available at www.nfl.com/probowl. For more information on Pro Bowl Week, visit espnwwos.com.
Florida Resident Discover Disney Ticket Special
January 04, 2017
A new ticket offer is available to Florida residents now through June 5th (purchase by), 9th (use by).
Celebrate Canada's 150th Birthday at Epcot
January 04, 2017
Epcot is celebrating Canada's 150th Birthday with special commemorative buttons that you can win by answering a trivia question about the country. Buttons are available until July 1, 2017 (or while supplies last).
Magic Kingdom Opening Show Changes January 9
January 03, 2017
Beginning January 9, visitors to the Magic Kingdom will be able to enter the park earlier than its scheduled opening time. They will be allowed to stroll along the Main Street U.S.A. up to Cinderella Castle. At opening time, a Royal Herald will appear on the Castle Forecourt Stage with several characters in a new park opening "welcome show."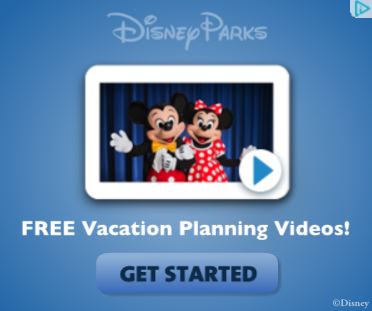 FREE Disney Parks Planning DVD!
January 03, 2017
The Disney Parks Planning DVD is now available for free!
Choza Tequila Coming to Epcot's Mexico in Early 2017
January 02, 2017
In early 2017, guests will be able to visit Choza Tequila, an authentic outdoor tequileria, just outside of the Mexico pavilion. Here, you'll find refreshing hand-crafted margaritas and classic Mexican cuisine like tacos, empanadas, chips and fresh guacamole. More details to come soon!
2017 Walt Disney World Guidebooks Reviewed
January 02, 2017
Planning a trip to Walt Disney World is exciting! Whether this is your first trip or your 25th visit, there is always something new at The Most Magical Place on Earth in Orlando, Florida. And while we at AllEars.Net strive to provide you with the most up-to-date information, tips and advice for maximizing your vacation time and dollars, we also think that Walt Disney World guidebooks are valuable resources and make great holiday gifts. With that in mind, here are reviews of three of the most popular guidebooks. Each may appeal to a different type of traveler -- or you may want to buy more than one.
Happy New Year!
December 30, 2016
Lots of festivities across Walt Disney World for New Year's Eve!
Related Links:
-- Surviving New Year's at WDW
-- New Year's Eve with the Family
-- NYE Report from 2015

Theme Parks Now Offering Special Entrances for Passholders
December 28, 2016
Special entrances for Annual Passholders are now in place at all four Walt Disney World theme parks. These special entrances that allow passholders to enter the parks more quickly will be open at least until the end of January 2017.
Epcot International Festival of the Arts Weekends Now Through February 20
December 28, 2016
Epcot International Festival of the Arts kicks off Jan. 13, 2017, with a full slate celebrating, visual, performing and culinary arts.
Related Links:
-- Festival of the Arts Photo Gallery
-- REVIEW: Inaugural Epcot Festival of the Arts
-- Festival of the Arts Food Studio Photo Gallery
-- Food Studios Menus with Prices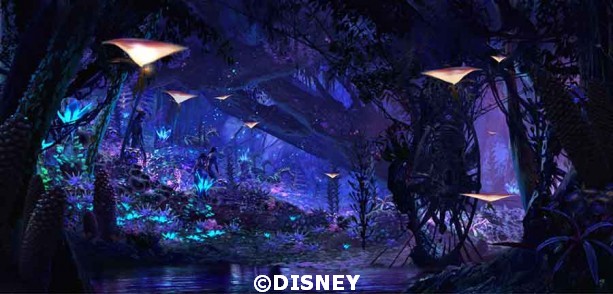 Details Released About Pandora - The World of Avatar
December 26, 2016
A new preview video was released on December 25, 2016 about Pandora - The World of Avatar!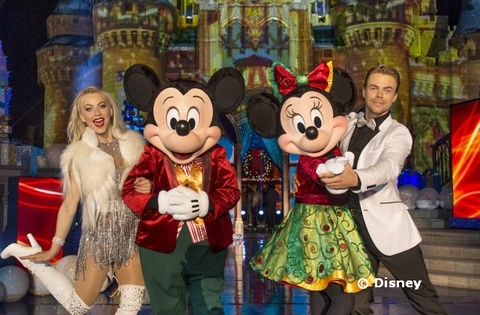 Magical Christmas Celebration Airs on Sunday Dec 25
December 20, 2016
"The Disney Parks' Magical Christmas Celebration" will air Sunday, December 25, 2016, on the ABC Television Network (10 a.m. - noon ET; airtimes vary; check local listings) and on the ABC and the Disney Channel apps. Hosted by Derek and Julianne Hough, the annual Christmas Day show will feature performances by Mariah Carey, Kelly Clarkson, One Republic and more.
Disney's Hollywood Studios Updates for Rogue One: A Star Wars Story
December 16, 2016
With the film debut of Rogue One: A Star Wars Story, Disney's Hollywood Studios adds several new offerings for guests
MagicBand 2 Debuts
December 16, 2016
The brand new MagicBand 2 debuts today, December 16th, with a special limited edition band celebrating it's a small world!