General Info
Attraction Info
Parades and Shows
News
January
February/
March
Spring
April
May
June/July
August
September
October
NovemberDecember
OTHER THEME
PARKS
Walt Disney World
Theme Park News
News Filters:
---
.... And the Oscar Goes to.... You!
February 22, 2018
Head over the Walt Disney Presents at Disney's Hollywood Studios and take your photo with an oscar between now and March 4th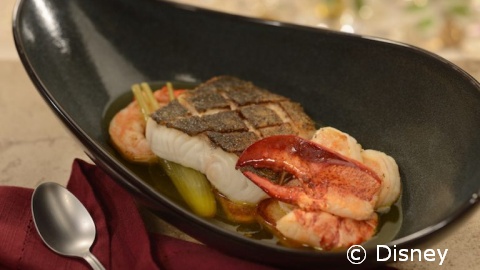 Be Our Guest to Offer Enhanced Dining Experience This Summer
February 21, 2018
Beginning July 27, guests can experience an Enhanced Dining Experience at the Magic Kingdom's Be Our Guest. The new prix fixe dinner menu boasts a variety of delectable French-inspired dishes and new offerings. This unique experience will make you feel like royalty with a three-course dinner that includes your choice of appetizer and entree, followed by a personal dessert platter.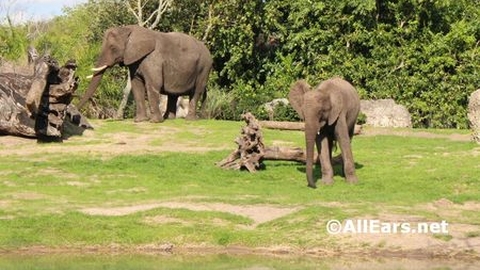 Limited-Time Tour "A Path Less Traveled" Offered at Animal Kingdom
February 20, 2018
A new, limited-time tour is being offered at Disney's Animal Kingdom as part of the park's 20th anniversary celebration. Called "A Path Less Traveled," the tour is available daily from April 1-May 5. It takes guests through the backstage veterinary hospital and Animal Nutrition Center at Rafiki's Planet Watch, and allows them to help perform a nest check on a purple martin birdhouse, enjoy the "Caring for Giants" elephant-viewing experience and cap their day with a VIP viewing of Rivers of Light. The tour is open to guests ages 4 or older. Guests 17 or younger must be accompanied by a participating adult age 18 or older. The regular price is $59 per person plus tax. There is also a Disney Vacation Club member 15 percent discount. You can book the tour by calling WDW-TOUR, or, if you're a DVC member, call Member Services.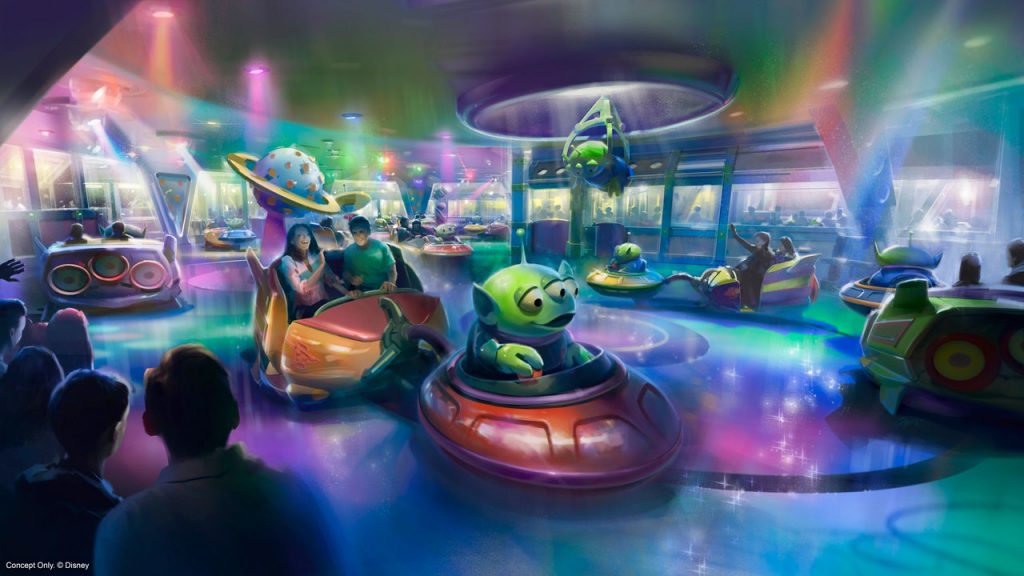 New Artist Rendering Released for Alien Swirling Saucers
February 18, 2018
A new artist rendering was released of Alien Swirling Saucers, an attraction slated for the soon-to-open Toy Story Land.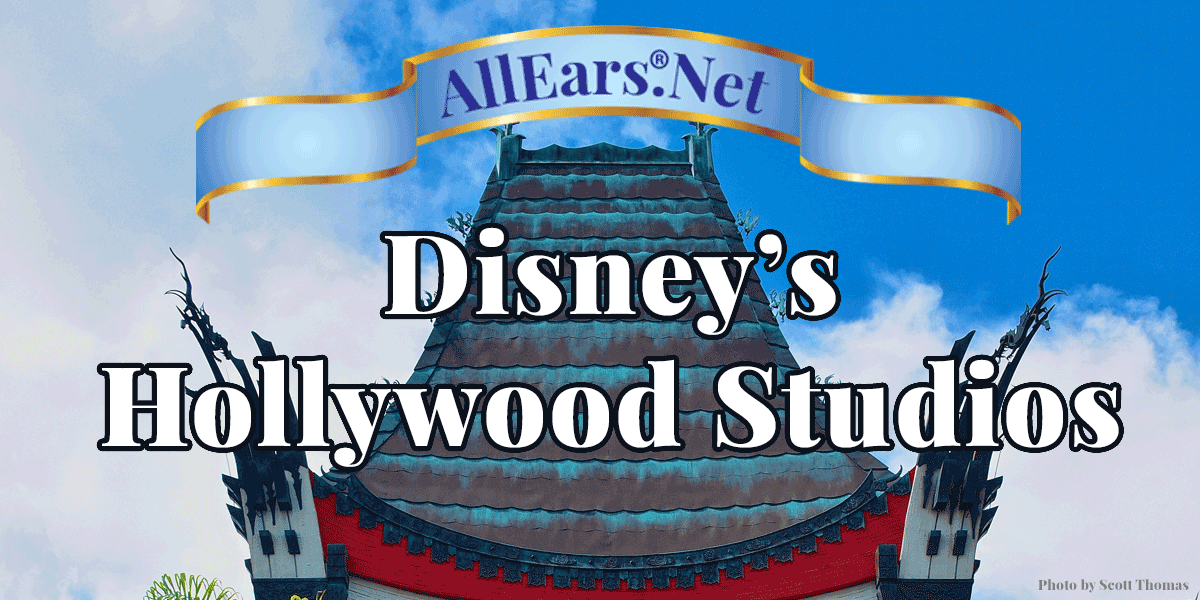 Disney Parks Blog Releases Statement Regarding Park Name
February 17, 2018
The Disney Parks Blog put an end to rumors that the name of Disney's Hollywood Studios might change, with the following statement:
"In response to questions we have been receiving, we also want to let fans know that the Disney's Hollywood Studios name will remain the same for the foreseeable future since we are immersing our guests in a place where imagined worlds of Hollywood unfold around them from movies and music, to television and theater."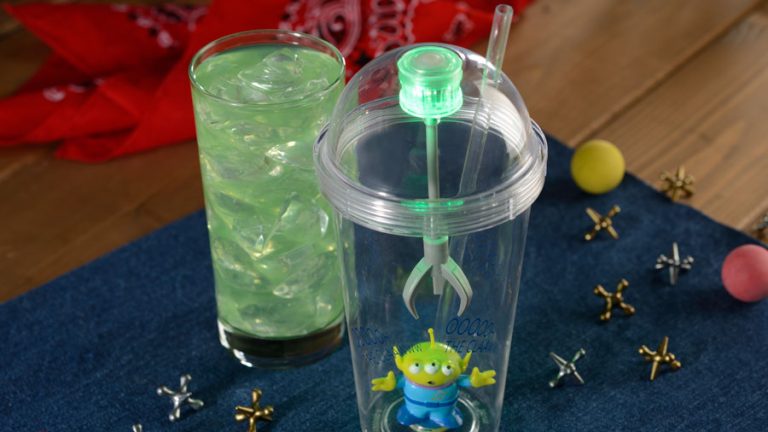 Toy Story Land Opens June 30!
February 16, 2018
The opening date for Toy Story Land at Disney's Hollywood Studios has finally been announced. It, along with new attractions Slinky Dog Dash and Alien Swirling Saucers, will join Toy Story Midway Mania.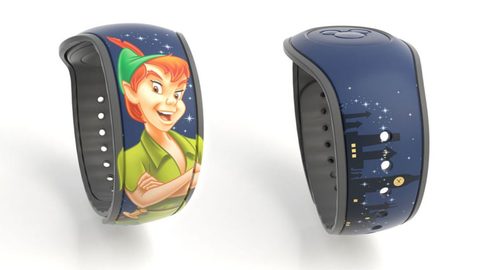 Two New MagicBand Colors Added to Collection
February 13, 2018
This month, Walt Disney World will introduce two more MagicBand colors, as well as several new designs based on some favorite Disney films. With Walt Disney's timeless classic "Peter Pan" marking its 65th anniversary this month, the latest color, navy blue, comes in a design that features the London night sky -- plus a bit of pixie dust. This MagicBand is currently available for purchase online and will be in stores Feb. 9. It retails for $22.99 plus tax. A second new color, cream, will be available on a limited release Dooney and Bourke MagicBand that will come in specialty suitcase-themed packaging and may be purchased exclusively in the theme parks for $48 plus tax. Another Dooney and Bourke-branded MagicBand, with a limited edition size of 500, will be offered at the 10th Disney Princess Half Marathon Weekend expo beginning on Feb. 22 while supplies last for $48 plus tax. The highly anticipated Marvel Studios film, "Black Panther," hits theaters on Feb. 16. Its release is marked with a super new MagicBand that has a limited edition size of 2,500. It will be available for purchase while supplies last online and in stores beginning Feb. 16 for $32.99 plus tax. Other new MagicBand releases for February feature designs inspired by "The Lion King," "The Little Mermaid" and "The Nightmare Before Christmas," including a glow-in-the-dark Oogie Boogie-themed black MagicBand. These MagicBands will be available for purchase beginning Feb. 12 online and in stores Feb. 16.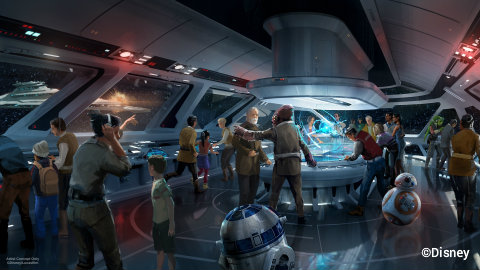 Star Wars Hotel to connect to Galaxy's Edge
February 12, 2018
On Sunday at the D23 Expo Japan, Walt Disney Parks and Resorts chairman Bob Chapek revealed more details about the much-anticipated Star Wars-themed hotel being built at Walt Disney World.
D23 Expo Japan Announcements for Disney Parks Worldwide
February 12, 2018
At the D23 Expo Japan 2018, Walt Disney Parks and Resorts Chairman Bob Chapek shared exciting new details about the many ambitious projects underway around the world, from reimagined favorites to entirely new ways that guests can encounter Super Heroes, Jedi, classic characters and life-long Pixar pals.
Discovery Island Carnivale Welcomes Caballeros
February 12, 2018
Jose and Panchito, two of Donald Duck's friends in the animated film "The Three Caballeros," have joined the nightly Discovery Island Carnivale at Disney's Animal Kingdom. The party celebrates the beauty and harmony of all living things with music from the Viva Gaia Street Band. Jose and Panchito will be a part of this street party through May 5, 2018.
Mobile Order Now Available for Disney Dining Plan
February 11, 2018
Guests using a Disney Dining Plan can now use Mobile Order, available in the My Disney Experience mobile app. Mobile Order, which is currently offered at 23 locations throughout the theme parks and Disney Springs, allows you to order meals and snacks and pay in advance so that you can skip the line at select quick-service food and beverage locations. All three Disney dining plans are available with Mobile Order: Disney Quick-Service Dining Plan, the Disney Dining Plan and the Disney Deluxe Dining Plan. Mobile Order does not accept gift cards or discounts; for those, you must still order in person.
Steve Harvey brings STEVE! show to WDW
February 11, 2018
On the heels of the show's second season pick up, Steve Harvey's daytime series "STEVE" is traveling to Walt Disney World Resort for an all-new week of exciting shows set to air March 19 - 23.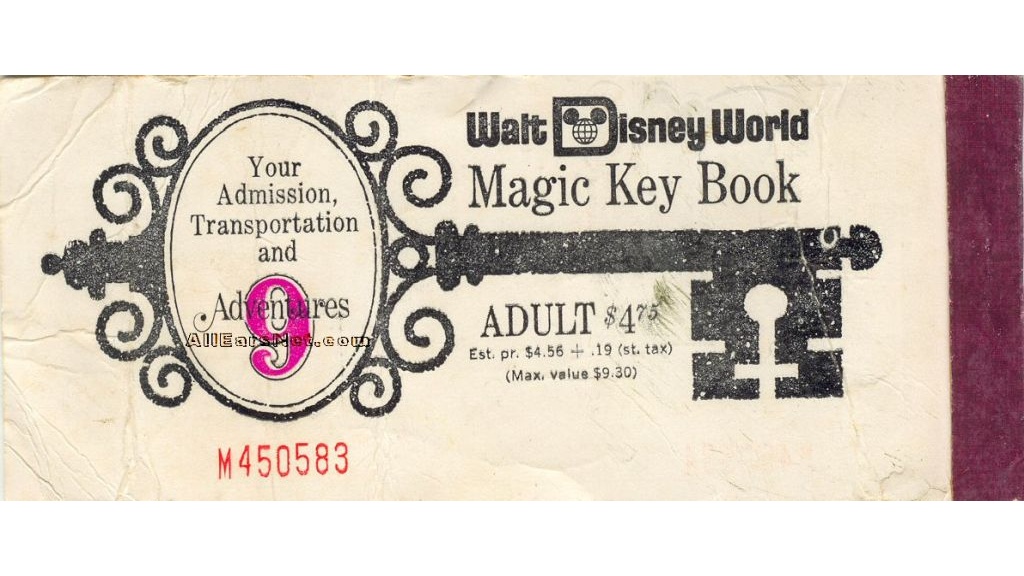 WDW Ticket Prices Have Increased
February 11, 2018
It is that time of year again. Time for Walt Disney World to raise ticket prices!
Related Links:
-- Maple Leaf Tickets Offers Old Pricing Thru Feb 19th - Link to Maple Leaf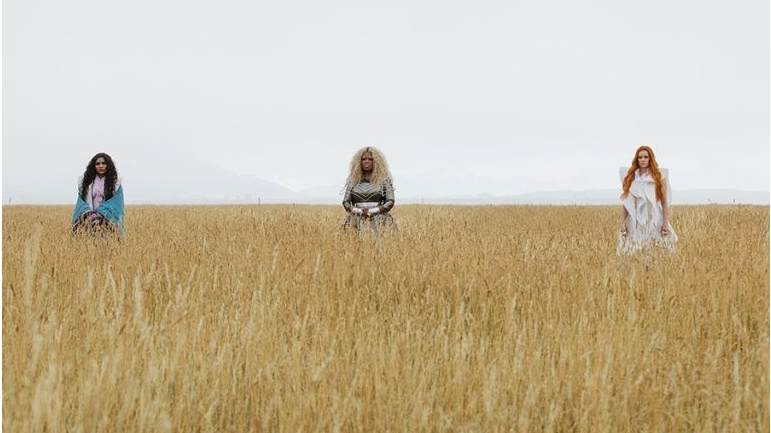 Preview A Wrinkle in Time at Hollywood Studios - NOW
February 10, 2018
For a limited time, guests visiting Disney's Hollywood Studios are invited to the Walt Disney Presents theater to be a warrior and enjoy clips from the upcoming film.
Epcot Flower and Garden Festival Begins Feb. 28
February 10, 2018
The Epcot International Flower and Garden Festival will be held each day from February 28 - May 28, 2018. The Festival's 25th anniversary event will feature fan favorites like exhibits, events and tastings.
Related Links:
-- Garden Rocks Dining Packages
-- Flower and Garden Festival Outdoor Kitchen Menus
-- 2018 Epcot Flower and Garden Festival Updates
-- Egg-stravaganza and Honey Bee Scavenger Hunts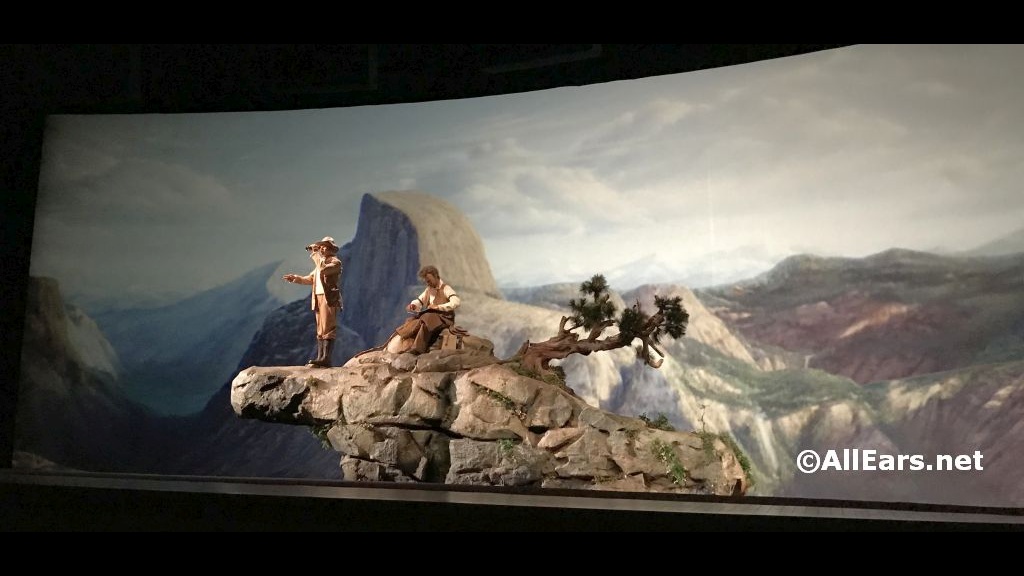 New Updates for the American Adventure in Epcot
February 09, 2018
When the American Adventure comes out of refurbishment later this month, look for lots of technology changes. New sound system, screen, digital film and more. Plus the movie has been edited.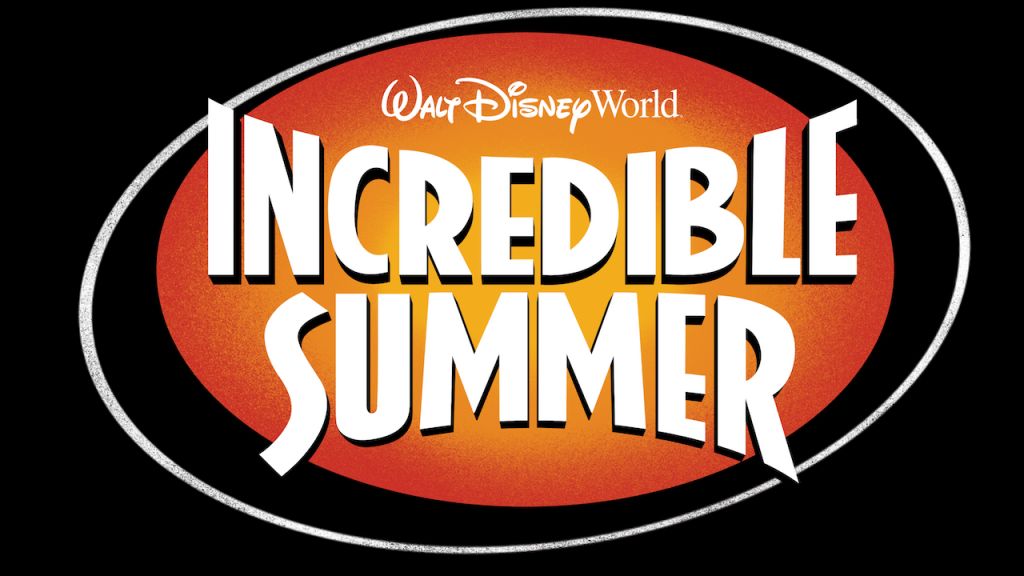 Walt Disney World Announces an Incredible Summer
February 03, 2018
Walt Disney World Resort's 'Incredible Summer' Will Bring New Experiences to All Four Parks

This summer, beloved stories from several Disney films will come to life at Walt Disney World in the form of new attractions, entertainment, experiences and more at all four parks, setting up summer 2018 to truly be an "Incredible Summer."

Flower and Garden Festival Features Two Scavenger Hunts
January 31, 2018
The Egg-stravaganza scavenger hunt is returning to the Epcot International Flower and Garden Festival from March 16 through April 1. Purchase a map for $5.99, plus tax, then search for hidden Disney character-themed "eggs" in the park. When you find all of the "eggs" and complete your scavenger hunt map, return it to Disney Traders for a surprise. New to the festival this year is a Honey Bee Scavenger Hunt called Spike's Pollen Nation Exploration. In this hunt, Disney's favorite honey bee, Spike has been pollinating his way around the festival. As with the Egg-stravaganza, purchase a garden map and stickers at the Port of Entry shop ($5.99, plus tax). Search around Epcot for plants Spike has pollinated (identified by Spike and a Spike's Pollen Nation Exploration plant stake), then, after your journey is complete, return your map for a surprise. The Epcot International Flower and Garden Festival starts February 28 and runs through May 28, 2018.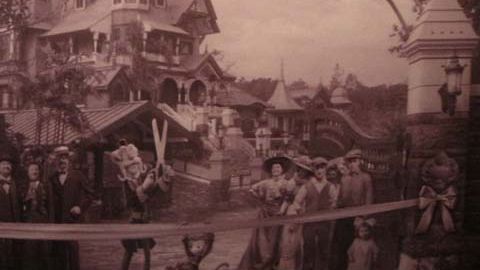 The Society of Explorers and Adventurers
January 31, 2018
Officially, according to Imagineering, another group of fearless adventurers with somewhat tentative connections to the Adventurers Club formed the Society of Explorers and Adventurers (S.E.A.) on August 12, 1938 and began attracting the attention of Disney fans in 2001 with the opening of Tokyo DisneySea. In the Fortress Explorations area, a type of museum of fanciful items enchants guests including a seismic recording station embedded in Mount Prometheus where S.E.A. members tracked and recorded the volcano's activities.
Star Wars: Galactic Nights Returns May 27!
January 29, 2018
Star Wars: Galactic Nights, a one-night special event, will return to Disney's Hollywood Studios on May 27. This Star Wars-themed event is held after park hours from 7 p.m.-midnight and celebrates the entire Star Wars saga with entertainment, special photo opportunities, event-exclusive merchandise and food and beverage, and encounters with rarely seen characters that guests can only experience during Star Wars: Galactic Nights.