General Info
Attraction Info
Parades and Shows
News
January
February/
March
Spring
April
May
June
July
August
September
October
November
December
OTHER THEME
PARKS
Walt Disney World
Theme Park News
News Filters:
---
Star Tours Origins
May 24, 2015
Disney and Lucasfilm have been working with many different writers preparing an official (and canon) series of stories that bridges the 30-year gap between the events of the movies "Return of the Jedi" and "The Force Awakens."

A plethora of stories and new characters that appeared in novels, comic books, video games, Disney theme park attractions and animated series that were considered part of an "Expanded Universe" will now be tossed aside in order to create a more coherent history for the franchise.

Before the release of the movie "Star Wars: The Force Awakens" in December, fans will see the release of almost two dozen books -- from novels to comics to storybooks -- to help bring audiences up to speed and foreshadow the new films.
What to expect at Walt Disney World's Coolest Summer Ever 24-hour party
May 12, 2015
In less than two weeks, Walt Disney World will host its third annual 24-hour party to kick off the summer travel season. Each 'all-nighter' has taken place at the Magic Kingdom on Memorial Day weekend and has included special entertainment, unique food options and even themed merchandise. Plus, guests are invited to dress in costumes to show their Disney Side.
Expedition Everest Challenge - Review
May 08, 2015
My husband and 12-year-old son ran their first 5K over the weekend - and they chose a runDisney race to make their debut. As longtime local annual passholders, we certainly are familiar with the 'Disney difference' - the level of service that sets Walt Disney World events above many others - but we wondered how that would translate into a sporting event. Although plenty has been written about runDisney events, perhaps impressions and observations from a fresh perspective will help you decide if it's time to register yourself for a runDisney event.
Refurbishments and Closings
April 27, 2015
What attractions will be closed during your visit to Walt Disney World?
Check our refurbishment/closings listing below.
Welcome to our revamped Refurbishments/Closings page! This list shows which attractions and other Walt Disney World resort areas are closed for refurbishment (or for some other reason). The list is organized by theme park and resorts, in order of the start date of the refurbishment projects. You can also customize the page to see those closings that most interest you.
Earth Day April 22nd at Walt Disney World
April 20, 2015
Wednesday is Earth Day, and Walt Disney World is celebrating! Animal Kingdom is marking April 22, which is also the theme park's birthday, with its annual Party for the Planet.
Sneak Peek: Tomorrowland Movie in Epcot
April 13, 2015
Guests at Epcot in Walt Disney World can get a sneak peek of "Tomorrowland" starring George Clooney and directed by Brad Bird. This is the story of a jaded scientist and an optimistic teen who embark on a danger-filled mission to unearth the secrets of an enigmatic place somewhere in time and space.

"Tomorrowland" will be presented with special in-theater effects at the Imagination Pavilion theater at Epcot through May 22.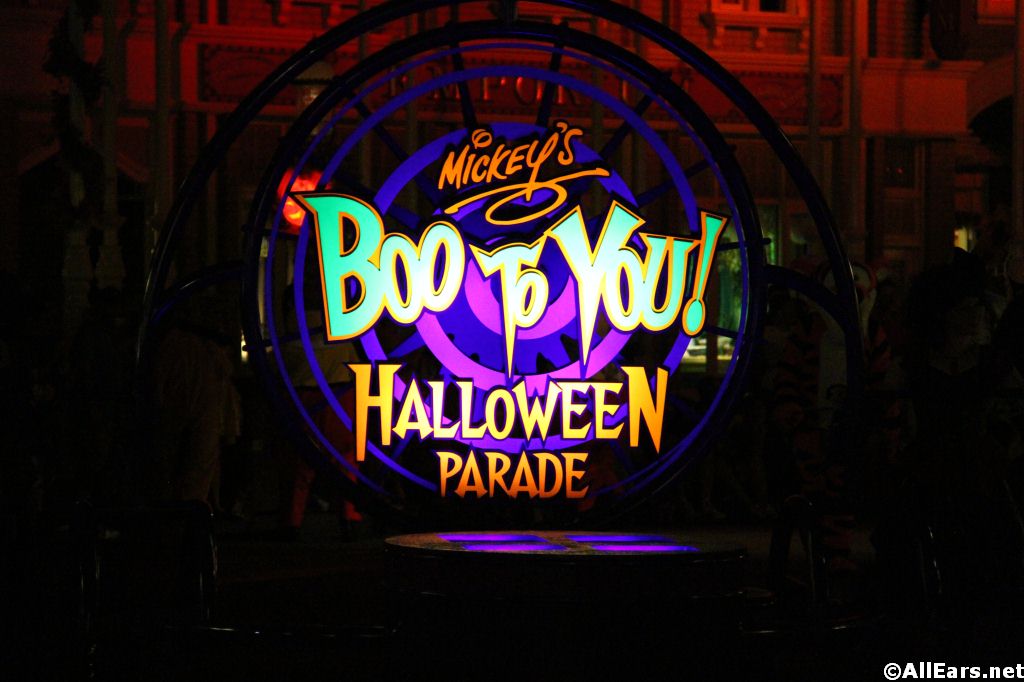 Mickey's Not So Scary Halloween Party Tickets on Sale
April 08, 2015
Prices on the rise for the 2015 Mickey's Not So Scary Halloween Party.
Mickey's Very Merry Christmas Party Tickets on Sale
April 08, 2015
Mickey's Very Merry Christmas Party tickets are now on sale.
Night of Joy Tickets on Sale
April 08, 2015
Tickets for this two-night celebration of Christian music in the Magic Kingdom are now on sale.
Easter Entertainment and Dining at WDW
April 03, 2015
Easter related activities and dining options at Walt Disney World Easter Weekend.
Studio Catering Company New Menu Items
March 26, 2015
The Studio Catering Company at Disney's Hollywood Studios has announced new menu offerings!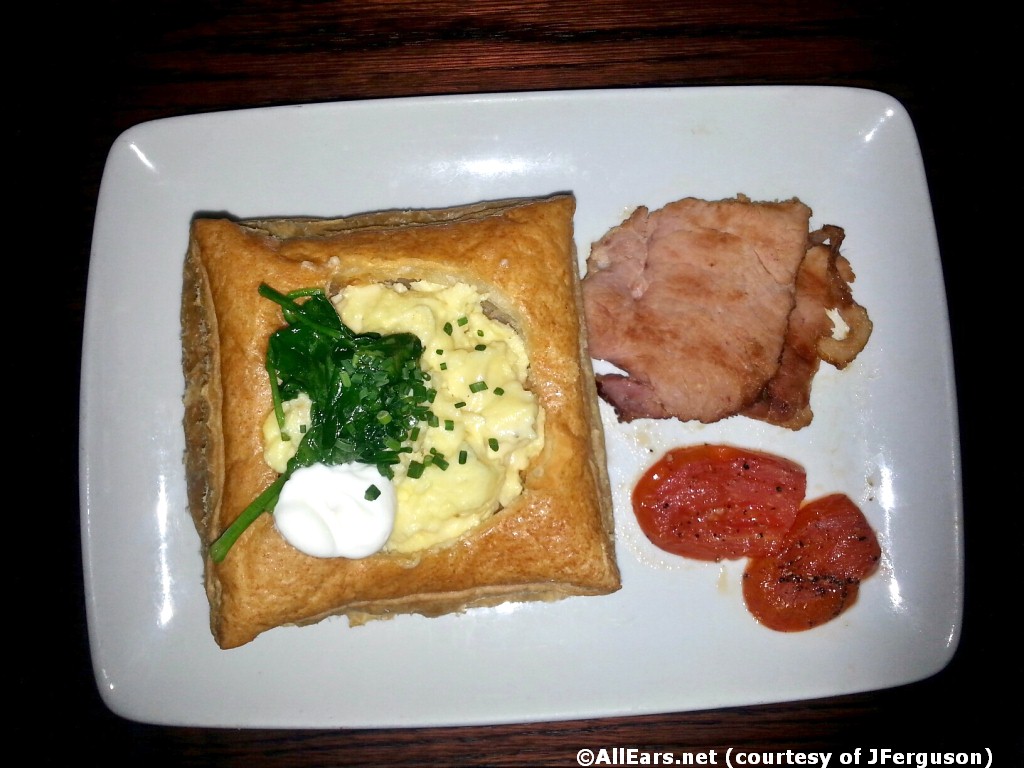 Be Our Guest Breakfast Menu and Photos
March 22, 2015
Be Our Guest is open for breakfast during a trial period that lasts until June 18.
Frozen Summer Fun Returns in 2015
March 17, 2015
"Frozen" Summer Fun LIVE will bring Princess Anna, Queen Elsa, Kristoff and Olaf with citizens of Arendelle appearing daily at Disney's Hollywood Studios June 17-Sept. 7.
Be Our Guest Serving Breakfast Through June 18
March 16, 2015
Be Our Guest restaurant in the Magic Kingdom will begin testing breakfast service on March 20 until June 18.

Reservations begin March 17 via My Disney Experience, DisneyWorld.com/dine or 407-WDW-DINE.

The "prix fixe" (set price) service, which will run from 8 to 10 a.m. each day of the test, begins with a pastry basket for the table to share. One entree is included in the price as well as a selection of self-service beverages.
Egg-stravaganza Returns to Disney Parks
March 16, 2015
Beginning March 27th until April 5th, search for "hidden" eggs in Epcot, Disneyland and Disney California Adventure! The popular character egg hunt returns for the 3rd year!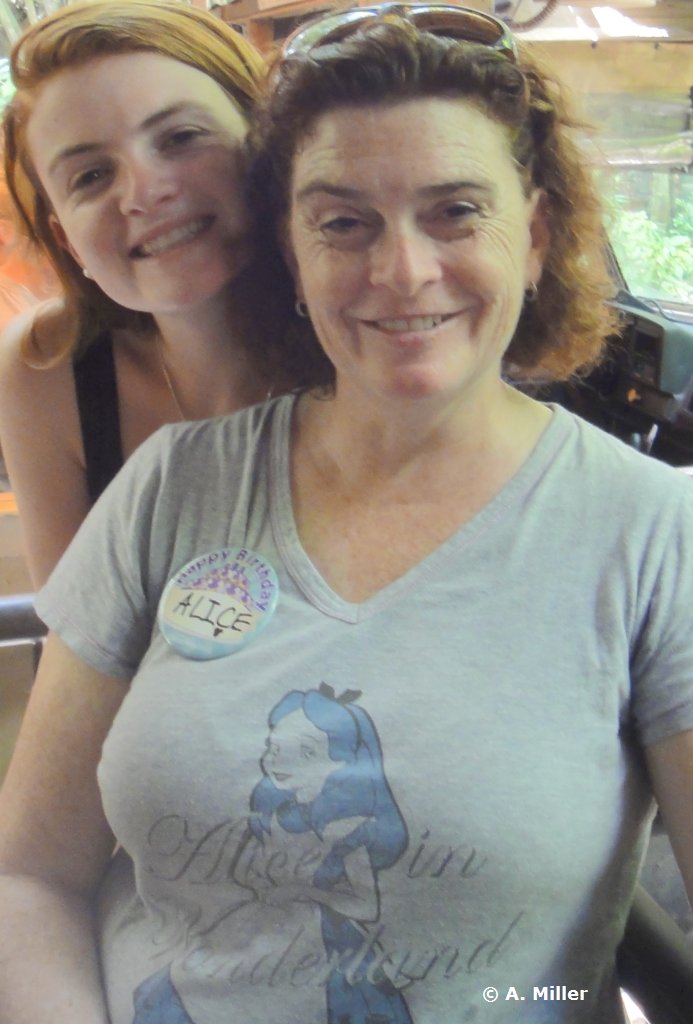 Planning a Trip with Older Teens
March 11, 2015
Our trips have changed immensely since our first trip to the World, years ago when the girls were toddlers. Daughter #1 has just turned 20 (!) and at 17, Daughter #2 only has a few more months of being the "Child" on our Disney reservations. One of the things that I have realized is that it was during our trips in the tween and teen years when the girls really cemented their love of Disney. If you reach that point and your kids are still willing to drag themselves out of bed for park openings, you have done your job correctly. If not, no worries, a few adjustments, and you can maintain family harmony during your Disney vacations. Here are a few observations and tips, which might be helpful as you plan a trip with your not-so-little ones: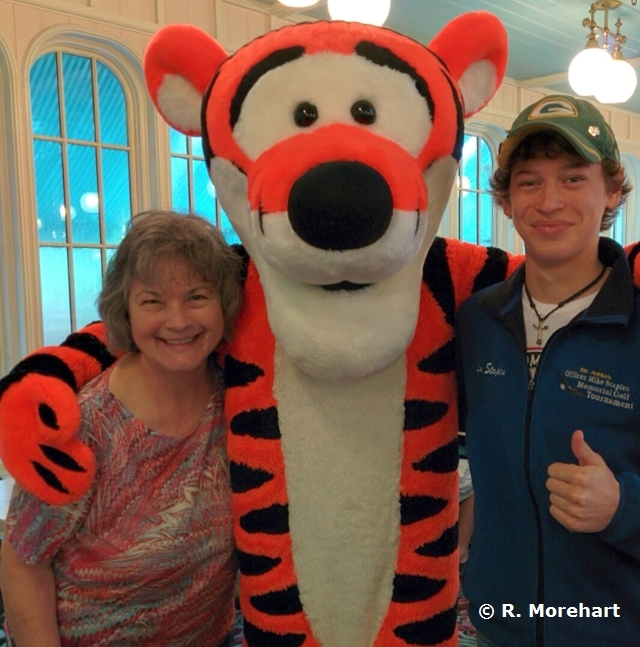 Seniors at WDW - Technology!
March 11, 2015
In my first-ever article for AllEars, Walt Disney World from a Senior's Viewpoint (AllEars Issue 795, December 16, 2014), I promised I would eventually chronicle my experiences with making Advanced Dining Reservations (ADRs) and our FastPass+ times. Well, here goes!
Coolest Summer Ever: 24-Hour Event at Walt Disney World
March 11, 2015
Walt Disney World Resort will kick off the "Coolest Summer Ever" with 24 hours of nonstop fun during a special event May 22-23 at the Magic Kingdom, hosted by Olaf, the summer-loving snowman from Disney's blockbuster animated hit "Frozen."
Soarin' and Toy Story Midway Mania Expanding
March 06, 2015
Walt Disney World has announced plans to expand Toy Story and Soarin'.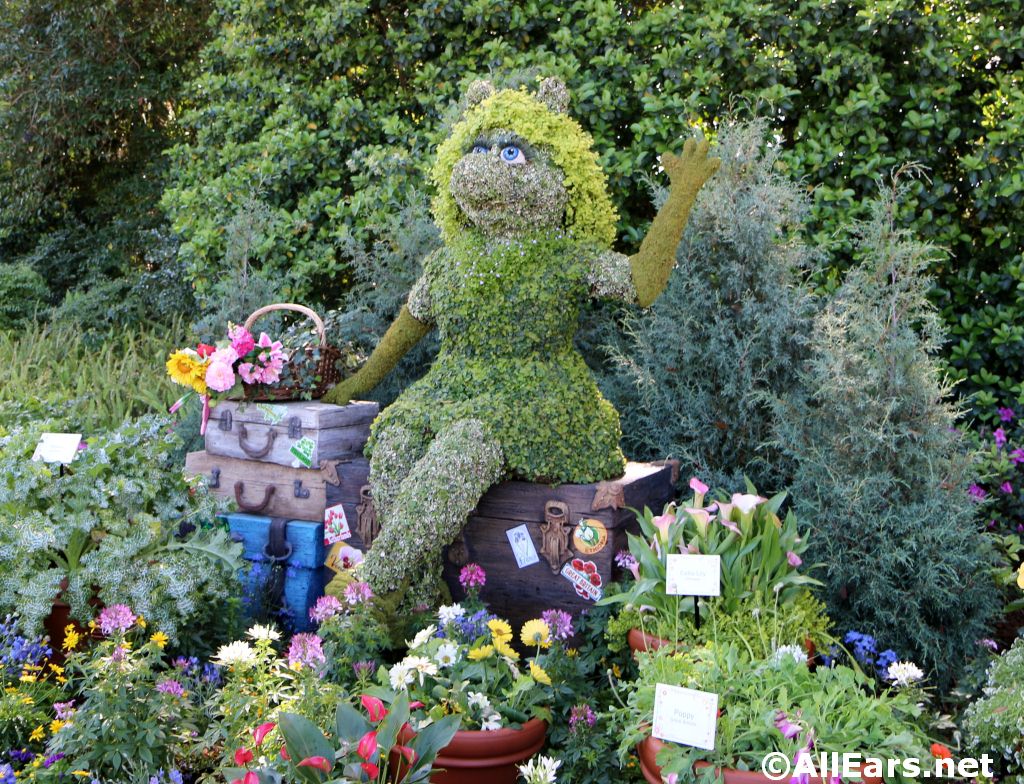 FINAL WEEKEND! 2015 Epcot Flower and Garden Festival
March 02, 2015
The Flower and Garden team has created new and different experiences for this year's festival. Linda Eckwerth and I were part of the invited media to experience a preview of the festival. Horticulture Manager Eric Darden and Landscape Architect Carla Shuman provided an in-depth look at some of this year's displays.
Related Links:
-- Florida Artists Bring Pixie Dust to Festival
-- Kid Fun at the Festival
-- Topiaries and Gardens World Showcase I
-- Outdoor Kitchen Menus and Prices
-- Topiary and Gardens Future World West
-- Topiary and Gardens Entrance Future World East
-- Topiary Scavenger Hunt Flyer
-- Review the Flower and Garden Festival
-- Gardens and Topiaries!
-- Outdoor Kitchens Food and Beverages
-- Garden Rocks Concerts