Planning your first Walt Disney World vacation can be the most exciting and overwhelming experience in the world. From what to ride and eat, to where to stay, to what's worth your time and money, there is a lot to consider.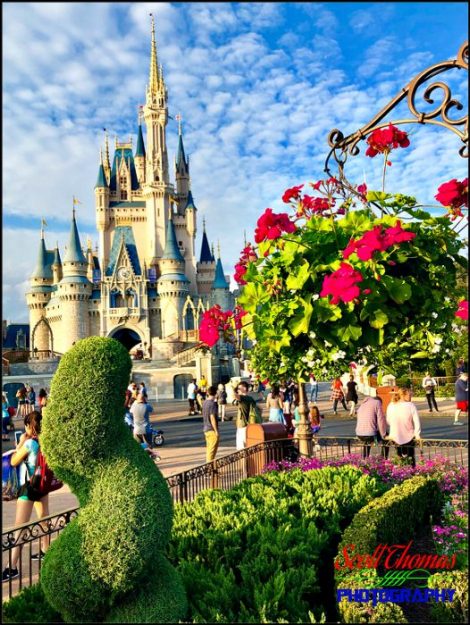 Luckily, we're here to help you by giving you a few tips that should alleviate some of that pre-Disney stress!
There are a few essential things that you can do to make you seem like a Disney pro, even though it's your very first Disney vacay.
1. Research
It is important to know all there is to experience at each park throughout Walt Disney World, so you can maximize your experience while creating more memories. This is why it is really important to do a bit of research.
Watching ride-through videos will help show you if an attraction will be right for the entire family to enjoy. We have recently started filming rides around the parks to help you better understand what the attraction will be like if you have never been on. View those on our AllEars Youtube channel! 
Another great place to start is with reviews… and luckily our site is full of them! These will help you understand what restaurants, resorts, and attractions people are recommending.
Another great thing to research is tickets. There are SO many options, which can make things really confusing and you don't want to pay for an experience or add-on that you aren't going to use. If you only anticipate staying at one park each day of your vacation, you will just need to purchase a standard park ticket. If you think you will be jumping around between Epcot, Hollywood Studios, Magic Kingdom, and Animal Kingdom then you will want to look into the park hopper option. If you want to play putt-putt, splash around at the water parks, and check out ESPN Wide World of Sports, then you will want to look into the park hopper plus option. Read about all this and more here! 
2. Check Out Menus Before Making Dining Reservations
If you didn't already know this, the Walt Disney World Resort has a TON of dining options both inside and outside of the parks. From fast-casual dining options where you can get a quick bite, to food carts for little snacks, and sit-down restaurants, there's so much to choose from.
Some restaurants have characters, others have unique ingredients and menu options. Since there is SO much to choose from and because many of these options can be pretty expensive, we suggest taking a look at a location's menu before making a reservation. Now, you will only need reservations for table-service restaurants, but it wouldn't hurt to look at quick-service menus to help you plan a budget as well!
We don't mean to toot our own horn, but we take pride in the fact that we are a great resource when it comes to Walt Disney World menus. You can view menus based on food-type, location, and time of day — here!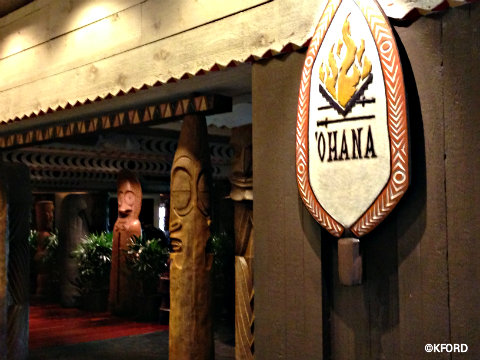 3. Create FastPasses as Soon as Possible
A FastPass is a feature that gives you the ability to experience an attraction with a much shorter wait time. Each person with a valid theme park ticket can book an initial three FastPasses per day for whatever park they plan on attending. Once those three are redeemed, they can create one more at a time for the rest of the day as long as FastPasses are available. This means if you have a FastPass for a popular attraction like Slinky Dog Dash, then you won't have to spend two hours waiting in line. Instead you will show up at your set time, scan your MagicBand, enter the much shorter FastPass line and ride.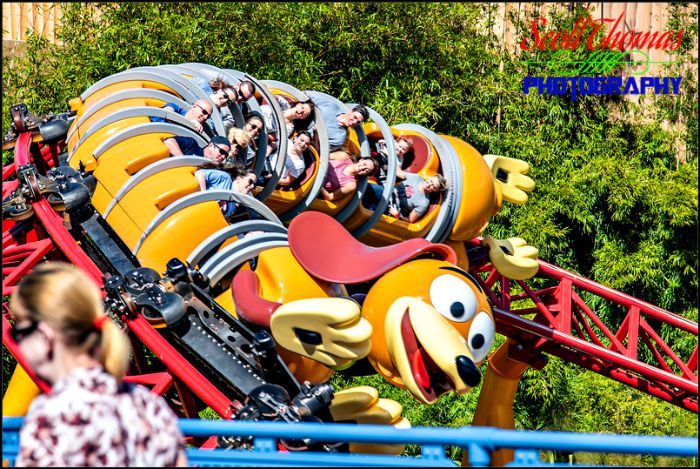 The great news about FastPass is that is free and available to everyone. So, getting good FastPasses really boils down to when you book them — which means that you need to do this as soon as possible!
If you are staying on property at a Walt Disney World hotel, or at select other hotels (the Walt Disney World Swan and Dolphin, the seven Disney Springs Resort Area hotels), FastPasses can be made up to 60 days in advance. If you are staying off Disney property, you can book your FastPass reservations 30 days out.
You can do this online or by downloading the My Disney Experience App. This app gives you the ability to create FastPasses straight from your phone. It will also let you check out wait times, book dining reservations, view FastPass photos, and so much more. Read all about the app — here! 
Once you download the app, be sure to add everyone who will be going on the vacation to your family and friends list so you get FastPasses for the same times. Learn about this and so much more in the Disney World Basics video below!
4. Leave Some Room in the Schedule
It's so important to remember that Disney World is HUGE and it is practically impossible to see and do everything. This can be frustrating because we know you want to experience everything Disney has to offer, but what you have to remember is that first and foremost this trip should be about having fun and creating memories.  Don't overstuff your schedule.
If you have little ones in the group or if you're visiting when it is miserably hot outside, you will likely want to leave room in your schedule for a midday nap. Sleep time is often cut short when visiting Disney World — you're busy, you're excited, your routine is off. So, a little break will be important to keep the group happy and going strong. Another great thing to do is to leave a few openings in your plans that you can fill in once you get to the parks based on what the group wants or needs to do. This could be a ride that you didn't know you'd want to ride or an off-property location like Disney Springs that you decide you want to visit.
5. Search for Discounts
Disney often posts new resort discounts on the Walt Disney World website.  The amount can range based on location and time of year, but there is usually some sort of special, so be sure to check it out. These change throughout the year, so you may want to check often, but usually, there are great ways to save on your room when visiting Walt Disney World.
Disney also offers a few more discounts — check those out here!
7. Save Money by Shopping at Home
If you haven't already figured this out…Disney is freaking expensive. BUT there ARE ways to save. One of the biggest is by purchasing park essentials before you leave for your Disney vacation. Buy a reusable water bottle, snacks, ponchos, before your vacay to help you save money when visiting the parks.
From bubble wands to gift cards, there are also a number of things that you CAN buy at Disney that you shouldn't. A few of these items might surprise you, but they can actually be bought elsewhere for a much cheaper rate. Check out 20 of these items here! 
What questions do you have about planning your first Walt Disney World vacation? Let us know in the comments below! 
Check out these posts for more trip-planning advice:
Click below to subscribe to the AllEars® newsletter so you don't miss any of the latest Disney news!