Shopping is a highlight of any Disney vacation. From finding the perfect souvenir to remember your trip by to searching the shelves for new merchandise, shopping at Disney is a delight.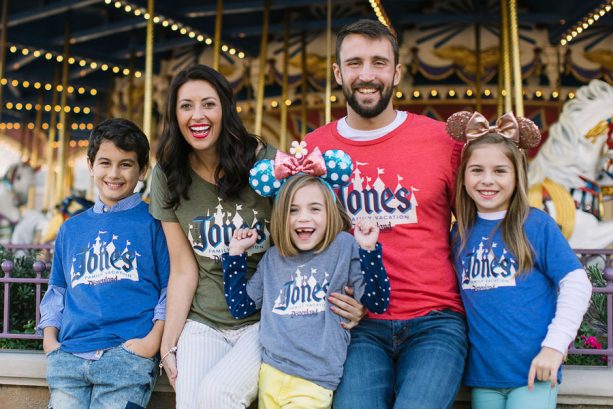 Though we love shopping, we wanted to tell you about a few items that you CAN buy at Disney World, but SHOULDN'T for a variety of reasons.
Disney has a HUGE selection when it comes to merchandise. Some of which are "must-have" Disney items. The issue with a few of these items is that Disney KNOWS you will buy them, therefore, they increase the price.
We love a good bubble wand as much as the next folk, but they can be pretty difficult to travel home with. Bubble wands are messy and leak easily. They also break pretty easy and can be a little annoying. Yes, sticky bubbles are fine outside at the parks, but not inside at home. But, if your kids love bubble wands there are cheaper options at Walmart and Amazon. Walmart sells an Ariel Glow Bubble Wand shown below for $26.99. The wand comes with a bubble refill and a blowing stick! AND the bubble wand glows, so it'll be perfect for nighttime shows!
Ponchos! Yes, Disney sells ponchos for those mid-day rainy disasters, but it is so much cheaper if you come to the parks prepared by bringing your own. You can find cheap ponchos at any dollar store. They get the same job done and you're only paying a fraction of what Disney would charge you.
Sunscreen is another item that can be purchased on property… but shouldn't buy it there unless you really have to. Disney assumes that guests will need to purchase sunscreen while in the parks, therefore, they know they can charge you a little extra since it is a necessity. So, run to Walmart or Target before your trip to save a few dollars!
Gift cards can be purchased at locations like Sam's Club and Target for discounted rates. For example, if you have a Target Redcard, you CAN use your 5 percent discount on gift cards. It may not seem like a lot, but it really adds up. Sam's Club usually offers a 4 percent discount on Disney gift cards. This means if you purchase a $500 gift card, you'd only be paying $479.99. HUGE savings right there!
Bottled water is another thing that you should really avoid purchasing at the parks. This is because you can get FREE cups of water at any location with a soda fountain. I'm not going to lie, sometimes this water doesn't taste the BEST… especially in Magic Kingdom for some reason, so I like to ask for Venti cups of water while at Starbucks. They're also free and the water tastes much better!
Standardized toys that can be found for cheaper outside of the parks are other items that should be purchased OUTSIDE of the parks. For example, a classic Buzz Lightyear figurine or a Tinker Bell wand can likely be bought at Walmart, Target, or on Amazon.com for a much lower price. These items are fun to purchase in the parks, but Disney raises the prices because they know that people are always looking for souvenirs. Resist the temptation… buy the items when you get home! You can find this Disney Pixar Toy Story Ultimate Walking Buzz Lightyear toy at Target for $22.49. Toys like this can be much more expensive in the parks, even though they do the exact same things.
Stroller rentals. Find a company that allows you to rent a stroller for the week instead. You will hopefully get a better deal this way and you won't have to worry about returning the stroller at the end of each park day. This is the WORST when your sweet baby is asleep and you have to wake them to return the stroller. Then, you're left carrying them through the parking lot or onto a resort bus.
Costumes! I agree that every little girl should feel like a princess while visiting Disney, but wow, are costumes expensive at the parks! Unless you are doing a full Bibbidi Bobbidi Boutique makeover, I suggest purchasing costumes before visiting the parks! I doubt that you can find anything like this adorable Little Adventures Child's Sleeping Beauty Day Dress with Headband in the parks. We found it at Target for only $32.99.
Premium parking. Of course people sometimes need to park closer for health reasons. They may not have access to Disney's handicapped parking area and for those reasons we totally understand why one would pay the extra $25 to park. For others who simply just want closer parking, we feel that this is a huge waste of money. There is easy access to trams throughout the parking lots and they are constantly moving and working. The trams mean that you won't have to walk to the front of the park if you don't want to!
Event tickets are also more expensive at the parks. Tickets to events like the new Villains After Hour Event are cheaper if purchased in advance. Disney raises the prices at the gate and online on the day of the event.
Diapers, formula, pacifiers.   We really appreciate that Disney has these items in case of an emergency, but as with most things on this list, Disney increases these prices immensely.  You will pay a pretty penny if you purchase items like these at the parks because Disney knows they're a necessity. SO, make sure you pack extras.
Housewares. I love Disney's housewares, but you can find them cheaper elsewhere. Sometimes prices at the Disney Store and shopDisney.com are even a little cheaper. ShopDisney also has more options and often has sales. When looking through shopDisney, we found a few kiddie options that we had never seen in the parks. Items like the Mickey Mouse First Feeding Set by Bumkins are adorable and easy to travel with. This bowl is perfect to bring to the parks so your little ones can eat their snacks! It will stick right to the stroller and is only $16.95.
Sunglasses. The non-branded sunnies in the parks are CHEAP and by cheap I mean in quality. They break easily and are comparable to gas station sunglasses. Do not waste your money on these. Just make sure to pack an extra pair in case you lose yours. And no, we don't recommend bringing expensive pairs of sunglasses to the parks because you might lose them…  but we don't think you should pay outrageous prices for a crappy pair of sunnies either.
DVDs. Buy those bad boys on Amazon or just hold your horses and wait for Disney+, my friends. Disney+ will have everything your little Disney heart desires and more, so save the $30 and put it toward your monthly $6.99 Disney+ fee.
Cameras. Yes, you NEED cameras in the park, but instead of purchasing disposable cameras inside the park use your phones and take advantage of Disney PhotoPass. If you plan on taking a lot of photos, the best way to save money is by purchasing the Memory Maker.
Bottled liquors.  My mom was SO excited when she realized the Disney resort hotels sold liquor in the hotel shops. But that excitement so dissipated when she saw the prices. If you plan on enjoying a drink or two in your room, pick up a bottle at the Walmart or a gas station nearby. If you're flying, pack your favorite brands in your checked bag.
Misting fans are a GREAT item to have at Disney, especially with kids. They will not only have fun with them, but it will likely keep them from complaining about the heat. With that being said, these are another pricey Disney item that can be bought elsewhere before visiting the parks. This O2COOL Licensed Misting Fan can be purchased on Amazon for $8.46! They also come in a large number of other prints and colors.
Bagged candy, just like the items listed above, is expensive for no apparent reason at Disney. Plan to pack a few snacks and sweets in a bag for the little ones to save both time and money while in the parks. If you have the dining plan and you're left with a few snack credits at the end of the trip, you can use them toward items like bagged candy. Then you're using all of your credits and you aren't having to spend any extra cash!
 Swimsuits are another big no-go purchase while at Disney. We suggest that you pack these even if you don't plan on having a swim day. Just in case!
Towels, just like swimsuits can be bought elsewhere. Target and Walmart always have really cute Disney towels! We found this Mickey Mouse Club House Beach Towel at Walmart for only $13.99.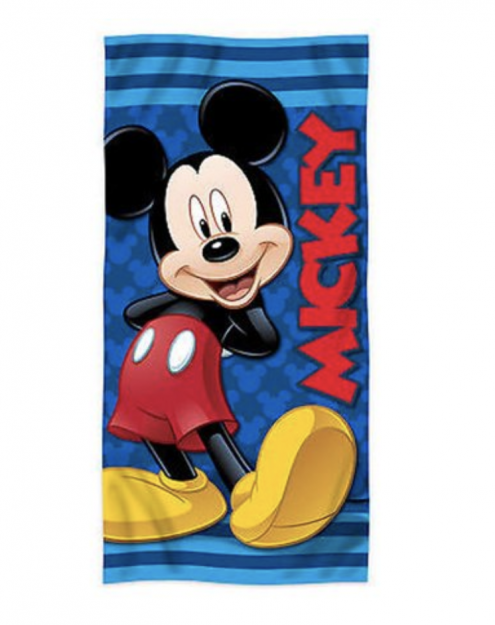 What are a few items that you feel should NEVER be purchased at Disney? Let us know in the comments below! 
Be sure to follow @allearsnet on Instagram and Twitter!
Check out our YouTube Channel for reviews, news, information and more!
Click below to subscribe to the AllEars® newsletter so you don't miss any of the latest Disney news!