Recently, Disney-Pixar invited AllEars.net down to Pixar Studios to take an early look at the latest addition to their evergreen series, "Toy Story 4."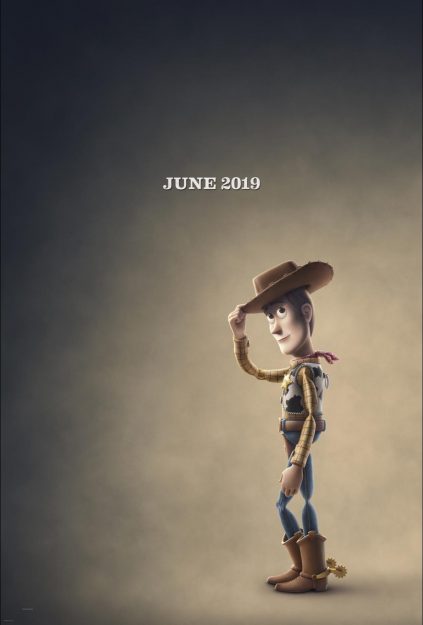 We were shown several clips from the still-in-progress film that introduced some new characters and afforded us a look at our returning friends.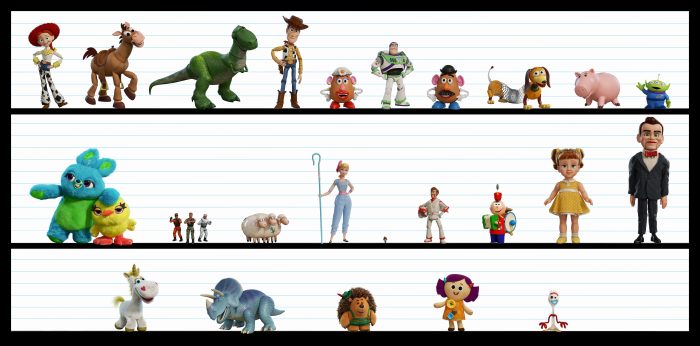 While the exact details of the story were left unspecified, the action in general seems to focus on Woody's new life, post-Toy Story 3, with Bonnie.  While helping her over her kindergarten anxieties, Woody inadvertently helps her create a new toy, Forky, that has a newborn's sense of his own existence.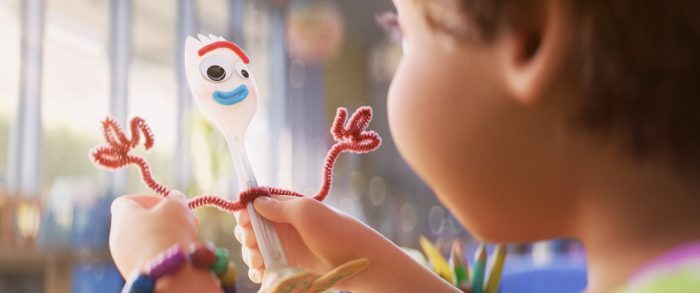 When Woody is forced to go round up a wandering Forky, he has a number of adventures, not the least is his chance encounter with his old flame Bo Peep — who has evolved considerably from the petticoat-laden shepherdess he once knew.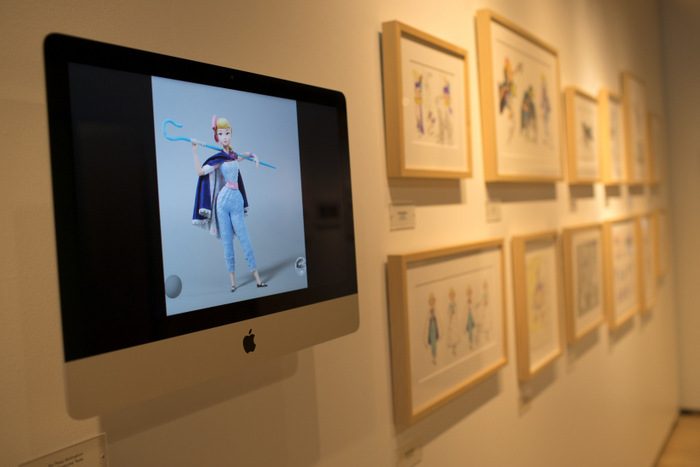 The next day we were treated to a few panels by the "Toy Story 4" filmmakers. First off were Production Designer Bob Pauley and Global Technology Supervisor Bill Reeves on "The Evolution of the Toy Story World."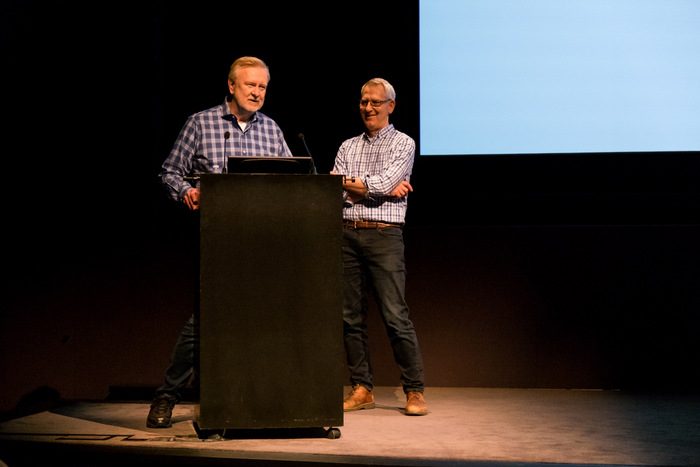 The Toy Story franchise has evolved since the original release of "Toy Story" in November 1995 over four features, 24 years, and 20 other Pixar films.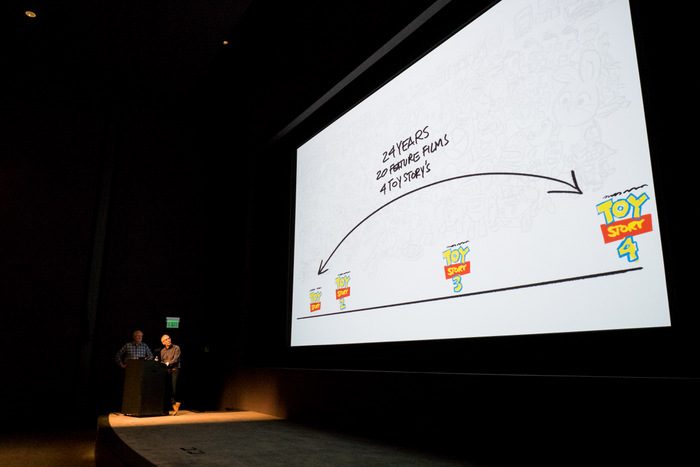 Prior to the original 81-minute "Toy Story" feature, Pixar's longest production was five minutes long.
The animation team originally had three members, and had to grow to 50 to accommodate the new work demands. The art department grew from zero to four.
One of the reasons behind picking "Toy Story" for their first film was that the (comparatively) primitive software and hardware could only render hard, smooth surfaces like plastic well at the time.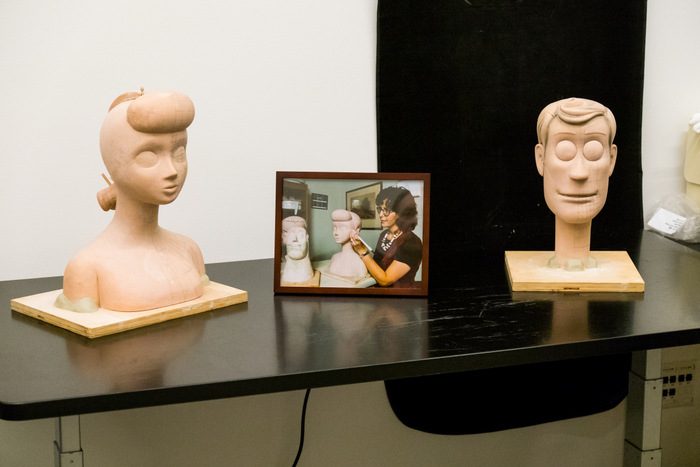 A scene that used six or seven light sources in "Toy Story" would probably get rendered with 200-300 light sources today.
"Toy Story 2" was released in November 1999.  Only four years and "Bug's Life" separated it from "Toy Story," so the two feel similar.
Al, of Al's Toy Barn, and Jerry, the toy restorer, were the most sophisticated humans they had created so far.
"Toy Story 3" was released in June 2010, with 11 years and seven feature films between it and "Toy Story 2."
Improvements in shading, hair, and lighting made the characters more appealing and believable, and let the environments add atmosphere to help tell the story.
Nine years after "Toy Story 3," comes "Toy Story 4," with nine feature films in between.
Advancements now allow for hyperdetailed sets and characters who express subtle emotional changes.
Soft and squishy plush animals are now possible, like the new characters Ducky and Bunny.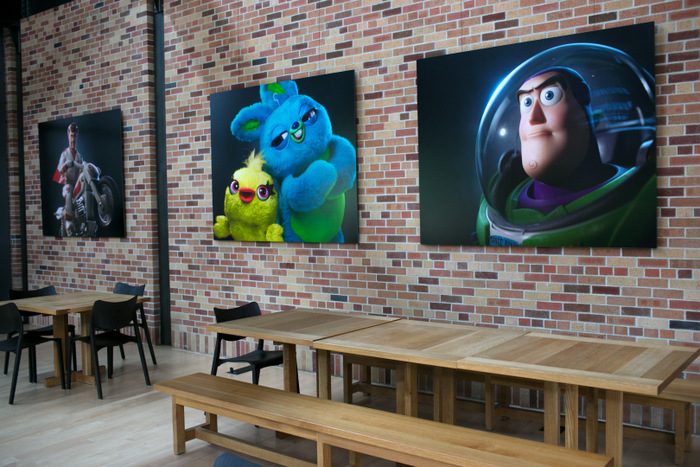 While the humans now look much more sophisticated than the last two movies, the goal is ultimately to make the films look stylized, versus live-action, but believable.
Similarly, while the sets have evolved with the technology, effort is made to keep them consistent within the Toy Story world.
Blocking is the rough positioning of the characters to tell the story.  Polishing is adding in the small details that make the shot come alive — eye movements, chest movements with breathing, etc.
Animators spent approximately 10 times the amount of time polishing in Toy Story 3 and 4 as they did in Toy Story 1 and 2.

Technical limitations become design challenges to tell the story:  In "Toy Story," they used static raindrops on glass to imply rain without having to animate it.  In contrast, "Toy Story 4" starts with an action sequence in a rainstorm.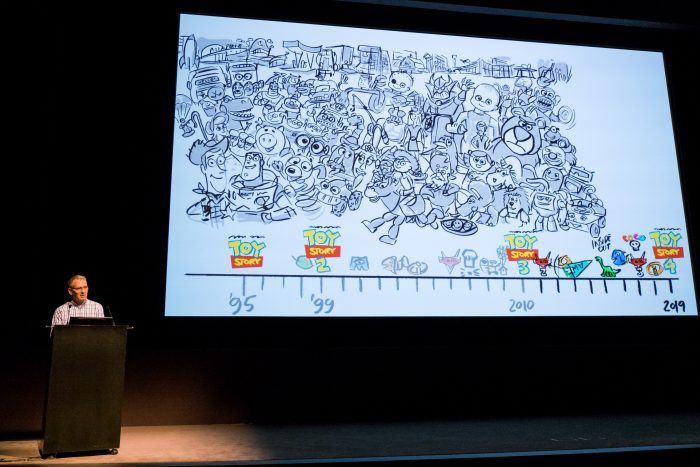 They did not feel there would ever be a live-action Toy Story (at least by Pixar). "There's that trust and a believability to that world that you don't want to break."
More to come!
"Toy Story 4" comes to US theaters June 21, 2019.