Disney and Pixar are well known for leaving "Easter Eggs" in their films. Generally, Easter Eggs, are small and quick visual items that are in the background of scene, but when analyzed turn out to be a hint, clue, or sign of appreciation for something.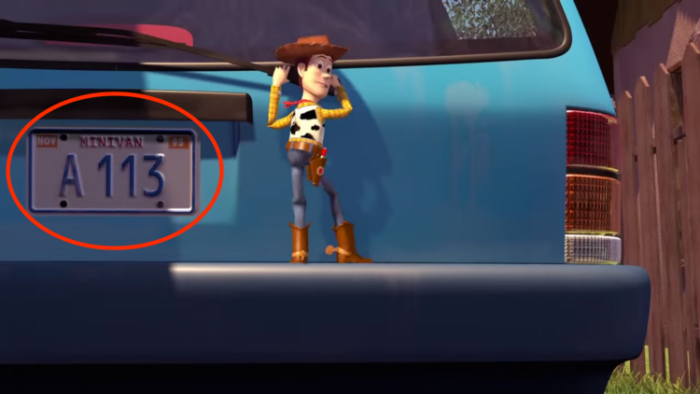 An example of a consistent Easter Egg in Pixar films is "A113" being somewhere in a film. You may find it on license plate, on a sign, as a door number — basically anywhere in the background. The A113 Easter Egg is in every Pixar film.
What is A113? It's a reference to a classroom, A113, at California Institute of the Arts (CalArts) where many Pixar animators and executives had a class. You can even find videos and web pages dedicated to the search for A113 in Pixar movies.
As we prepare for Toy Story 4 to be released June 21 (get your tickets here!) our friends at Attractions Magazine have discovered some new Pixar and Toy Story Easter Eggs — and in one place many people wouldn't think to look for them — in Toy Story Land on Google Street View!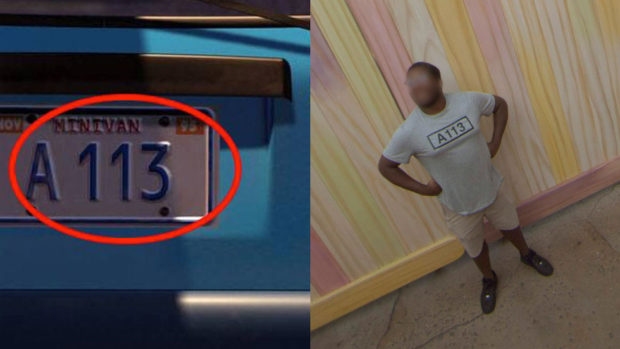 Check out that A113 Easter Egg!  There's someone standing at the popsicle stick wall wearing a t-shirt that just happens to have an A113 on it!
Just like in the films, that isn't the only Easter Egg in Toy Story Land on Google Street View that Attractions Magazine found. They found eight Easter Eggs in total.
Go ahead and check out Toy Story Land in Google Street View and see if you find all of the Easter Eggs, or just hop over to Attractions Magazine and check them all out!
Do you look for Easter Eggs in the Disney and Pixar films? Share your favorites in the comments!
Be sure to follow @allearsnet on Instagram and Twitter!
Check out our YouTube Channel for reviews, news, information and more!
Click below to subscribe to the AllEars® newsletter so you don't miss any of the latest Disney news!