These days, Walt Disney World is arguably the most famous tourist destination in the United States — if not the world. The massive complex features four theme parks, two water parks, a shopping district, over 30 resort hotels, and numerous other entertainment and recreation options. However, things were somewhat different on Walt Disney World's opening day.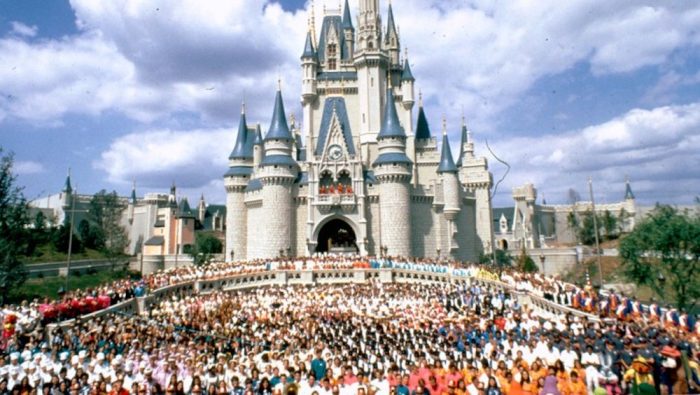 While questions about where the "next Disneyland" would be began pretty much immediately after the opening of the original park opened in 1955, with planning for Walt Disney World beginning in earnest in the early 1960s.
That's when Walt Disney, fed up with being "landlocked" in Anaheim as well as having a desire to implement futuristic urban planning techniques in a community of the future, began truly searching for a second U.S. location.
After years of searching, market testing at the 1964 New York World's Fair, and seeing projects in St. Louis and Mineral Valley fall through, Walt and his team found their ideal spot. They chose Central Florida as the location for the Disney World project, which by that point had evolved into Walt's vision for E.P.C.O.T. AKA the Experiment Prototype Community Of Tomorrow AKA city of the future (though a theme park component was always planned).
Disney began acquiring the land for Disney World throughout 1964 and 65, purchasing parcels under dummy corporation names to attempt and keep costs down. However, rumors quickly began to spread throughout the Orlando area about who was buying the land, with the Orlando Sentinel breaking the story that it was Disney in the fall of 1965.
In response to the paper's story, Walt along with his brother and business partner Roy and Florida governor W. Haydon Burns held a hastily assembled press conference on November 15th, 1965, to officially announce the project. Over the next year, Disney and Florida pushed for the legislative rights they felt would be necessary to construct both the park and E.P.C.O.T., which eventually led to the creation of the Reedy Creek Improvement District. Unfortunately, Walt Disney didn't live to see this legislation pass, as he died due to complications from lung cancer in December of 1966.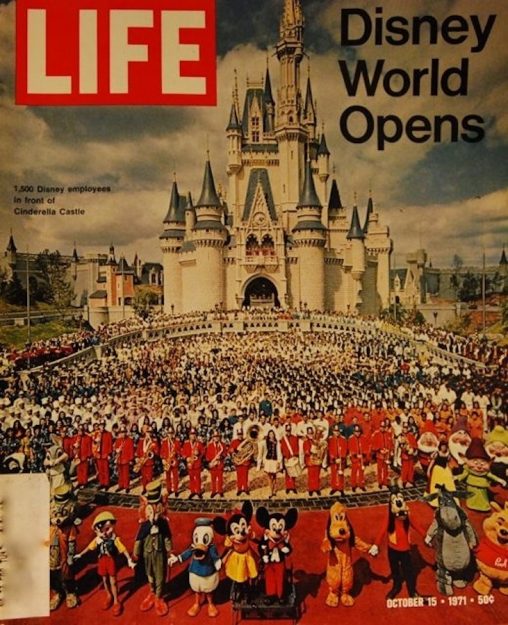 Initially there was apprehension in the Walt Disney Company as to how — or even if — the company should proceed with the Florida Project. However, Walt's brother Roy decided to personally head up the project, pushing on in honor of his late brother. But, the E.P.C.O.T. portion was shelved — initially temporarily — with the company shifting focus to the theme park and recreation portions of the resort. Construction stretched on throughout the end of the decade.
Walt Disney World opened for visitors on October 1, 1971. On that day, the so-called "Vacation Kingdom" featured the Magic Kingdom theme park, the Transportation and Ticket Center, and two Resort hotels: The Contemporary Resort and the Polynesian Village Resort. The Fort Wilderness Campground opened several weeks later.
On opening day, 10,000 guests paid $3.50 for adults, $2.50 for kids under 18 and $1.00 for children under 12, to enter the park for the first time. (They needed additional ticket books to ride the attractions inside.)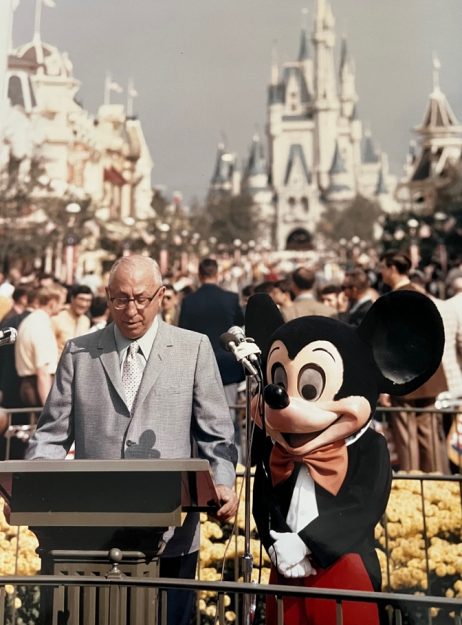 Just under a month later, from October 23-25, 1971, Walt Disney World hosted a grand opening celebration, featuring celebrities including Bob Hope and Julie Andrews, as well as a dedication from Roy Disney, who paid tribute to his late brother, saying:
"Everyone has heard of Ford cars. But have they all heard of Henry Ford, who started it all? Walt Disney World is in memory of the man who started it all, so people will know his name as long as Walt Disney World is here."
Do you have any fond opening day or year memories of Walt Disney World? Let us know in the comments below.