Hello, there! My name is Molly and I had the pleasure of being a Guest Relations Hostess, Tour Guide, and Trainer for several years at Walt Disney World — primarily at Magic Kingdom and Disney's Hollywood Studios.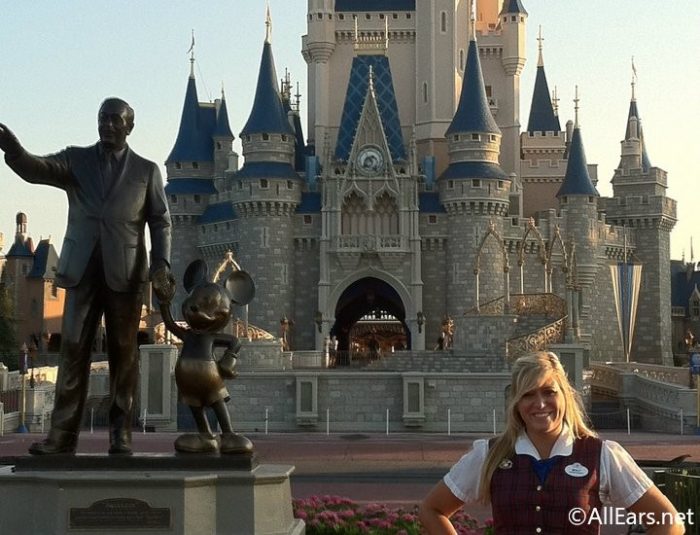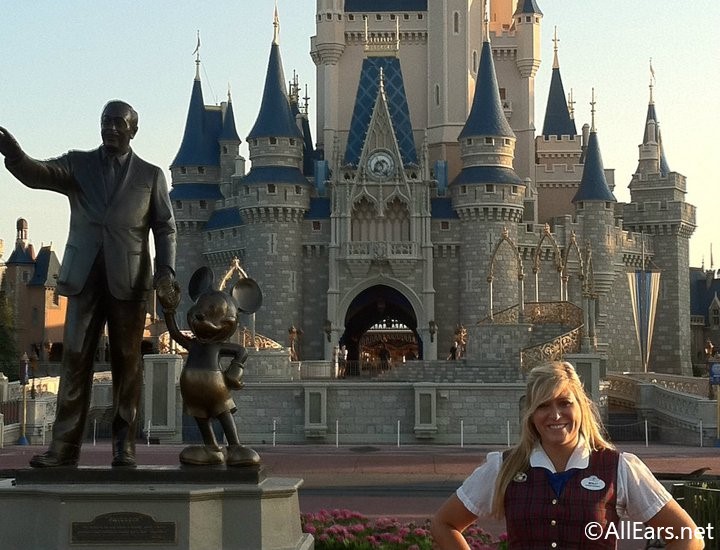 Guest Relations is the place to go for Information, Guests with Disabilities Services, International Guest Services, Reservations, Advice about the Parks, Planning Tips, and, of course, Complaining.
Who could possibly complain at Disney World?! Well, unfortunately, lots of people. I heard all kinds of concerns during my tenure "in the plaid vest." Some weren't very valid, like "Can you make it stop raining!?" or "Why are there no women in the Hall of Presidents?" (True story.)
However, some issues absolutely warranted compensation or documentation, such as IT issues with MagicBands when they first rolled out, an extremely rude cast member, or a lengthy attraction breakdown.
Disney World isn't exempt from mistakes, and as hard as they try, sometimes the guest experience can be less than magical. So what's the best way to voice your concerns?
Here are five tips from a former Guest Relations Hostess on how to complain at Walt Disney World.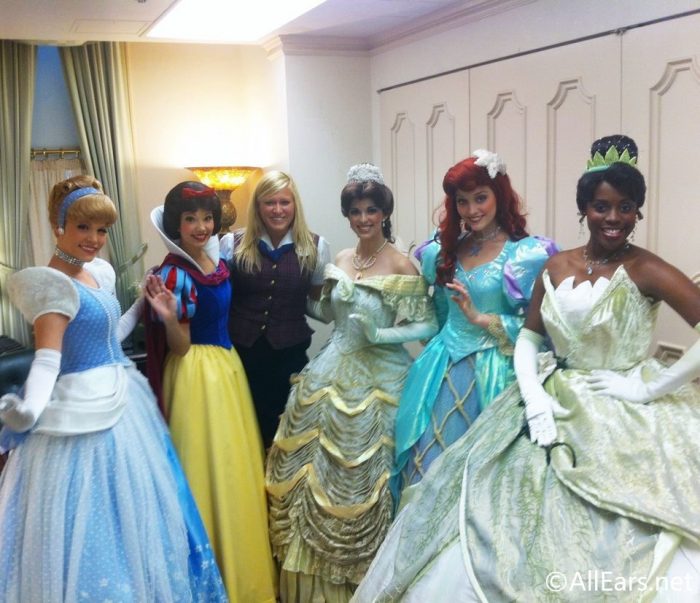 1. You Catch More Flies with Honey than Vinegar
If you don't read any further on this post, just remember these two words: "Be. Nice."
Every Guest Relations Cast Member wants to ensure that you have a wonderful vacation, and if Disney messes up they will absolutely attempt to fix the situation. But your tone, wording, and demeanor can affect whether or not that Cast Member goes above and beyond.
Whether the issue is something completely out of your control (such as the weather or an attraction closing) or something that was completely in your control (for example, you didn't realize there were block-out dates on your ticket), remember the Cast Member in front of you had nothing to do with the cause of your problem.
But they can fix it. Guest Relations Cast Members have the ability to make an awful lot of magic and fix a lot of situations — no matter who's at fault. But just because they can, doesn't mean they have to.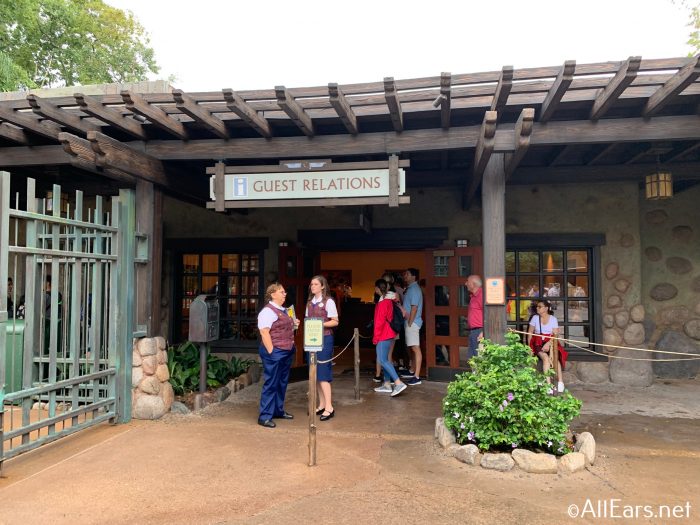 Think about it this way: Guest Relations Cast Members were hired to help you — why would you yell at the person trying to help you? And let me be clear, you have every right to be upset and frustrated if something goes wrong on the vacation you spent a lot of money on! What I am talking about is yelling, screaming, and cursing — which unfortunately happens more than you'd expect in a family theme park. This is coming from someone who has been called every name and curse word in the book — in several languages.
So the moral of this story is simply to be nice. Remember, the Cast Member in front of you is there to listen, to help, and to restore the magic if at all possible.
2. Accept Responsibility When Necessary 
We all have goofy moments when we forget things. A trip to Walt Disney World requires a lot of research, planning, and knowledge, and it's very possible something will slip your mind. But don't worry — Guest Relations Cast Members are literally paid to be WDW experts.
If you're headed to Guest Relations for a concern that you could've prevented, don't sweat it! But do admit you made a boo-boo. A simple, "I didn't realize this when booking our tickets…" or "I forgot to link my son's ticket…" can go a long way!
Guest Relations Cast Members want to assist no matter what — and for me personally, having a Guest kindly admit they needed help to correct a blunder was a surefire way to get me to go above and beyond.
3. Be Realistic
Before you head to Guest Relations, think about your concern and if the Cast Member you're going to speak with can really fix it. I'm talking about things like demanding The Black Cauldron characters get their own meet-and-greet or insisting The ExtraTerrorestrial Alien Encounter returns or that you liked the old Pirates of the Caribbean better and you want Jack Sparrow removed. (These are all real-life examples, believe it or not.)
If the Cast Member in front of you won't be able to fix it right then and there, do you really want to waste your precious vacation time going to complain?
Disney does want your feedback, though! For concerns of this nature, I would always recommend emailing or writing Disney Communications. Believe it or not, they really do read every single message they receive and make some decisions about the parks based on Guest feedback.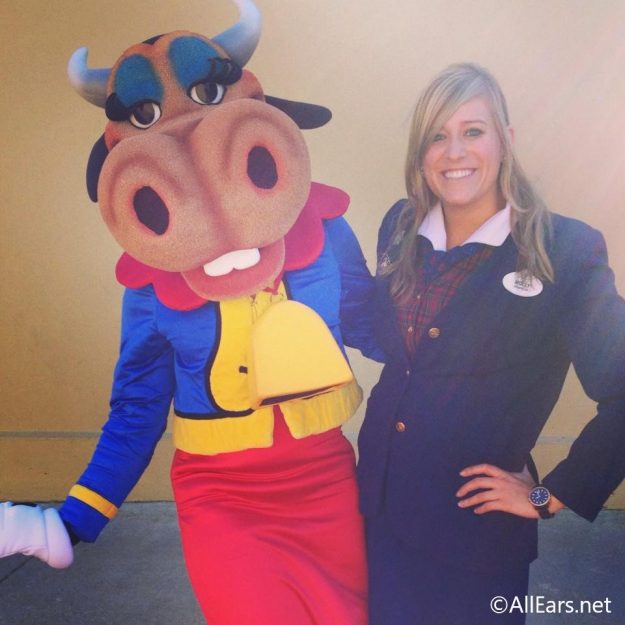 4. Don't Make a Mountain Out of a Molehill
This one piggybacks off of #3. Even if Guest Relations could possibly fix the issue, do you really want to waste your precious vacation time complaining if you don't have to?
This one is tricky, because everyone's threshold for an issue is different. For some people, rain is an absolute disaster, while for others they grab some ponchos and go! (This is just an example. Guest Relations cannot, I repeat, cannot fix the weather.)
If the issue really is important enough for you to trudge all the way over to Guest Relations, by all means go for it! Fixing concerns is literally Guest Relations' job. But if it's just a little blip, then keep having fun and save your feedback (good and bad) for a letter later.
Also keep in mind that in some cases Guest Relations may not even be necessary. You won't believe the amount of times people came to me with issues about a dining experience (for example). Instead of talking to a Cast Member at the restaurant, they waited until the end of the day to talk to me. As much as I would have loved to help, the manager at that restaurant could likely have fixed the situation on the spot. Don't forget that all Disney Cast Members are trained to be superstars in Guest Service, so ask in the area you're in! If they direct you to Guest Relations or you're still upset, then head that way. But ideally the issue will be fixed quickly on-site, and you can enjoy the rest of your magical day.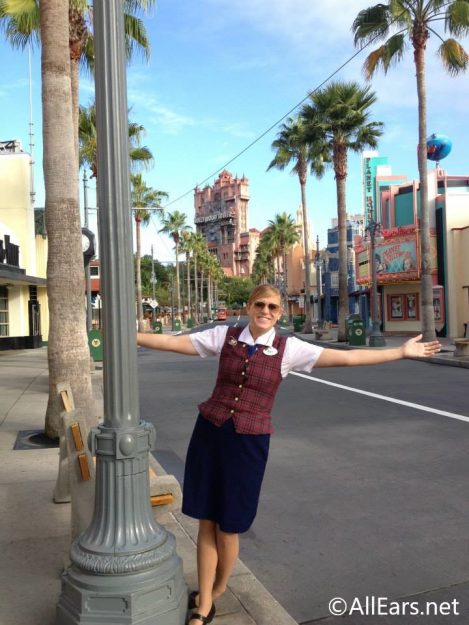 5. Did I mention Being Nice?
I know it sounds like I am being more repetitive than "it's a small world," but really, just BE NICE!
Take it from someone who spent several years on the other side of the counter — Guest Relations Cast Members simply want to help. Feel free to express your concerns, especially if the fault lies on Disney. A trip to the Most Magical Place on Earth is expensive, and if something goes wrong, you deserve to have it fixed. But there's no need to be rude to the person who can help you.
One of my dear Plaid friends used to always remind me of a quote from Cinderella that sums this post up perfectly:
"Where there is kindness, there is goodness, and where there is goodness, there is magic." – Cinderella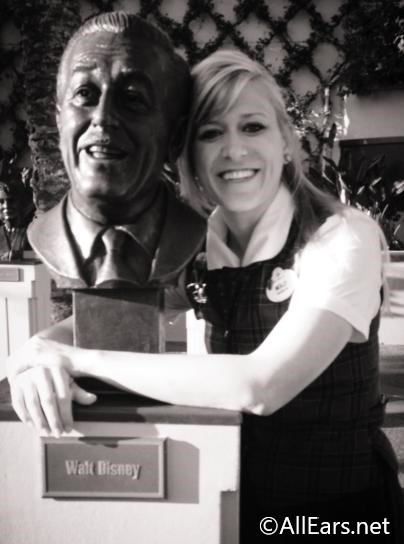 What has your experience been with Guest Relations at Walt Disney World? Let us know in the comments!
Want to read more of our writers' takes on all things Disney? Take a look at these recent posts:
Join the AllEars.net Newsletter to stay on top of ALL the breaking Disney News! You'll also get access to AllEars tips, reviews, trivia, and MORE! Click here to Subscribe!

Want More AllEars? You know you Do! Follow us on social media!