People will warn you to not take an infant to Walt Disney World — the diapers, the disrupted sleep schedules, the nighttime feedings… Ugh. It sounds like it could be really difficult. And all for a child who won't remember any of it because they are so young.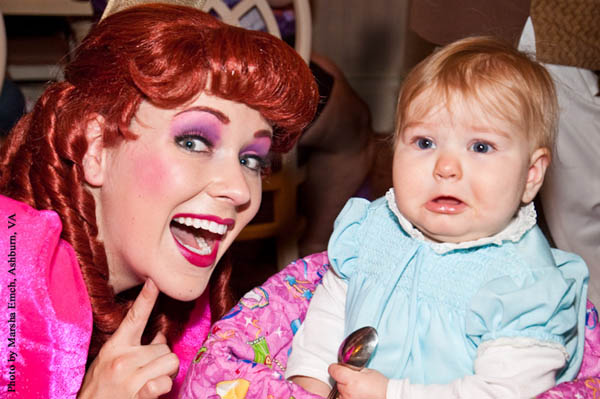 BUT… we're sure it can be done and done well. Here are just a few tips that will help you navigate the theme parks with a teeny-tiny baby in tow.
Bring The Essentials
To get you started, here is a list of a few essential items that will make traveling to Disney with an infant much easier.
1. A clip-on stroller fan is a great item to purchase before your Disney vacation. This will keep your little one cool on a hot day and little kiddos love to look at them. You can find them in tons of fun designs and colors on websites like Amazon.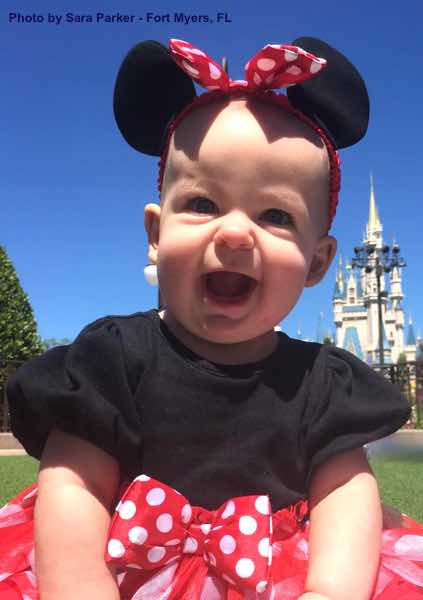 2. Bring a cooler for formula, bottles, and milk. The days will be long and hot. Knowing that your important items are being kept cool will give you peace of mind throughout the day. This doesn't have to be a huge cooler that you have to lug around the entire time. There are plenty of smaller, soft-sided options that will fit right under your stroller. (And remember: Disney recently changed its policy on bringing loose ice into the parks, so you'll want to use freezer packs to keep things cold!)
3. You will also want to bring extra pacifiers and socks! Your baby is bound to drop these items, sometimes unnoticed, throughout the trip, so save yourself the headache by packing a few extras in your park bag! If you forget to bring spares, though, Disney will have a few options for purchase in the Baby Care Centers. More on those below.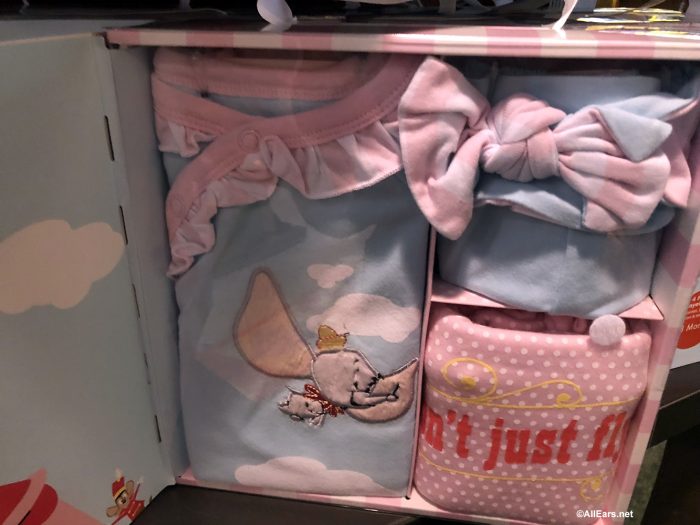 4. Pack a few blankies because it can get chilly at night.  It's also smart to pack a change of clothes for every day you're in the parks. Chances are your little one will spit up or spill or have some other kind of "accident"… but we bet you already knew that, Mom and Dad!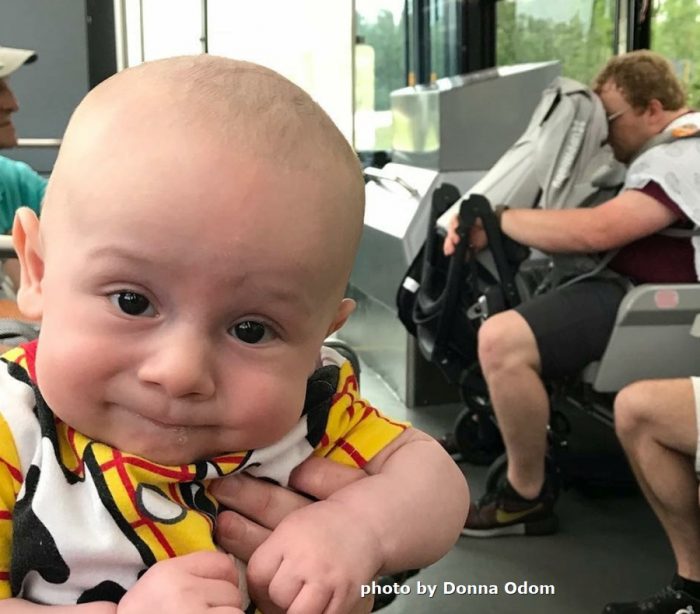 5. A stroller is a must. You and your baby might feel most comfortable bringing your own familiar wheels from home, but there are also a number of reliable rental companies in the area. Disney does not rent strollers outside of its parks, so if you do not have a stroller with you, you will have to carry a tired baby in your arms on that long walk to the bus or car at the end of the day.

What To Do
6. Surprisingly, babies can go on quite a few rides at Disney World, since many do not have a height requirement. The only rides at Magic Kingdom that your baby will not be able to ride are Splash Mountain, Big Thunder Mountain, Tomorrowland Speedway, Space Mountain, and The Barnstormer. This means that as long as you feel comfortable, you can hold your sweet little baby in your lap and enjoy rides like Dumbo the Flying Elephant and "it's a small world."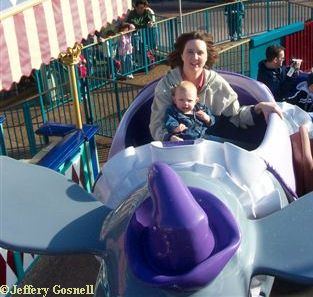 7. For some rides that do enforce height restrictions like the Rock 'n' Roller Coaster at Disney's Hollywood Studios there is a "rider switch" option. This allows one parent to ride while the other waits with Baby, then the two of you switch places. Easy peasy! Check with the first cast member you encounter at the attraction entrance as to the procedure, or at more popular rides like Seven Dwarfs Mine Train and Slinky Dog Dash, check for a sign like the one below.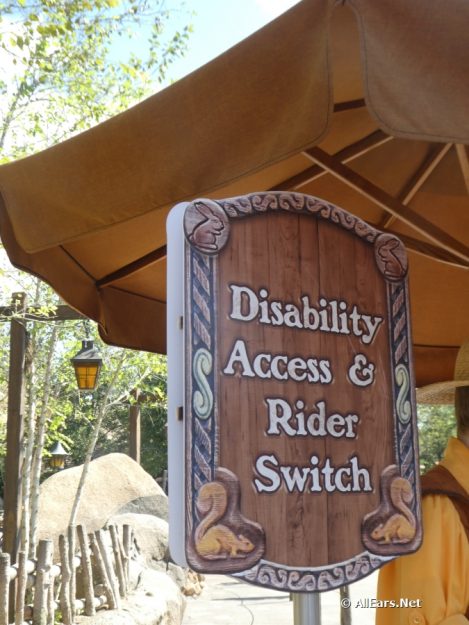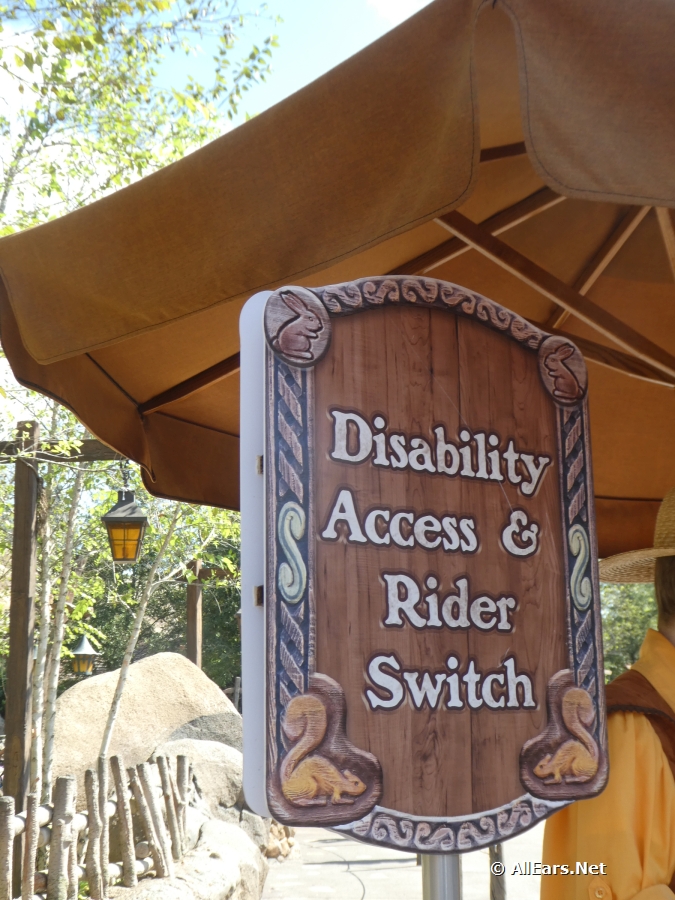 8. When the day gets a little rough, check out the Baby Care Centers. These can be found in each park and are a great quiet place for you and Baby. Here you will find a little shop for essentials like diapers and wipes. There are also private nursing rooms and microwaves so you can heat your bottles!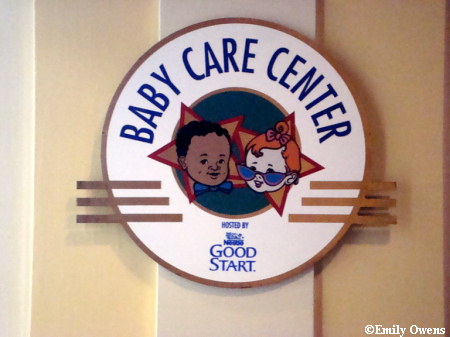 Don't Forget…
9. Also, don't forget that you can request a crib or Pack 'n' Play playard if you are staying at a Disney Resort hotel, so don't worry about bringing your own. A lot of parents recommend getting a larger room, like a family suite at Art of Animation, so you and your family have more room to move around once the Pack 'n' Play is set up!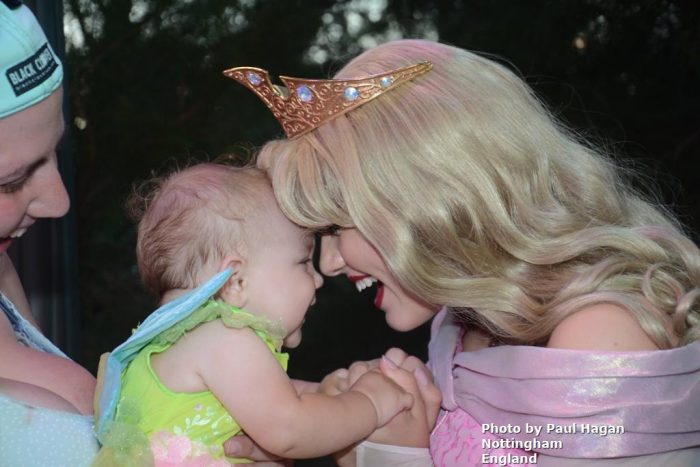 10. Another tip I like to throw out there is don't skip nap time. I know you want to see and do it all, but let your little one crash, even if it means you have to go back to the room for an hour or so. It will be a much more enjoyable time overall for you and the baby if you do!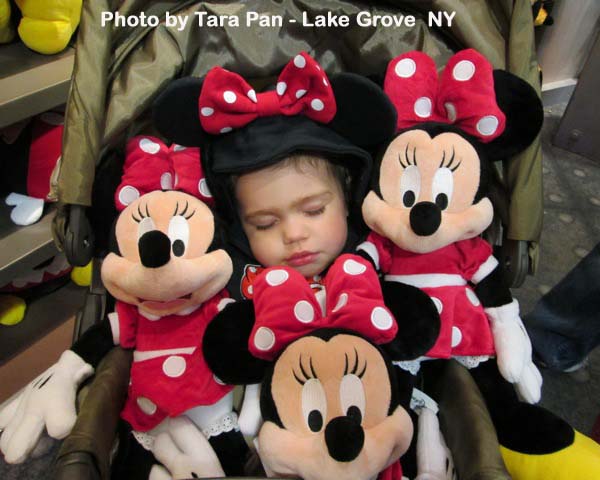 These are just some tips that we think will help make your trip around the theme parks with an infant more fun — for you and for them! For even more tips make sure you check out our infant and toddler FAQ — click here to read more! 
I was only 2 the first time I visited Disney!  How old were you? How old were your kids when you first took them? What are your best tips for touring the parks with an infant? Let us know in the comments below! 
Be sure to follow @allearsnet on Instagram and Twitter!
Check out our YouTube Channel for reviews, news, information and more!
Click below to subscribe to the AllEars® newsletter so you don't miss any of the latest Disney news!