With four theme parks, two water parks, golf courses, more than 25 resorts, and a giant shopping and dining district, there is an overwhelming amount to do when you visit Walt Disney World! We have a lot of helpful tips and tricks, including this immersive Planning Guide, to help you plan your first visit to the Most Magical Place on Earth.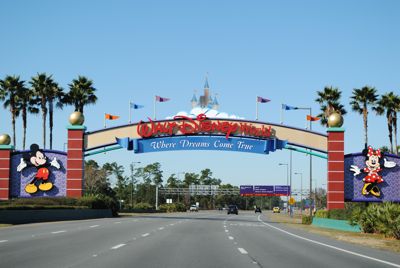 But still, you might wonder, what are the things you HAVE to see — the creme de la creme, the best of the best, the absolute must-do's of a Disney vacation? Here is a list of our 10 must-dos for your inaugural trip to WDW.
1. Meet Mickey Mouse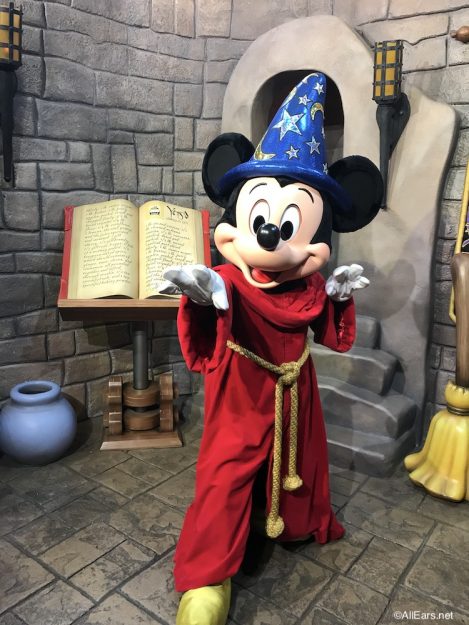 You can't visit the House of Mouse without saying hello to the Big Cheese himself! You can meet the mouse "who started it all" in all four of the theme parks and several dining locations. Make sure to plan some time to go and visit him and grab some photos. Don't forget your autograph book — an official Walt Disney World Autograph Book is a perfect keepsake of your trip.
And of course, Mickey isn't the only local celebrity you'll find. From Anna and Elsa, to Woody and Buzz and Tigger and Pooh, you'll find all of your favorite friends throughout the world. One of the most magical parts of a Disney Vacation is having your little ones (and "big kids" too!) meet their heroes in real life.  Check out our Character Meet & Greet Guide for meeting locations, tips for the best interactions and autographs, and FAQs.
One of the best ways to meet several characters at once is by booking a Character Meal. This allows you to enjoy a delicious meal, not to mention some A/C, and have multiple characters come right to your table for photos and autographs. Just imagine, enjoying some waffles and having Mickey or Belle join you! Character Dining does book up fast, so we recommend getting reservations as soon as possible, up to 180 days in advance. For more details on Character Meals — including locations, cost, and helpful hints — check out our guide here.
2. See the Magic Kingdom Fireworks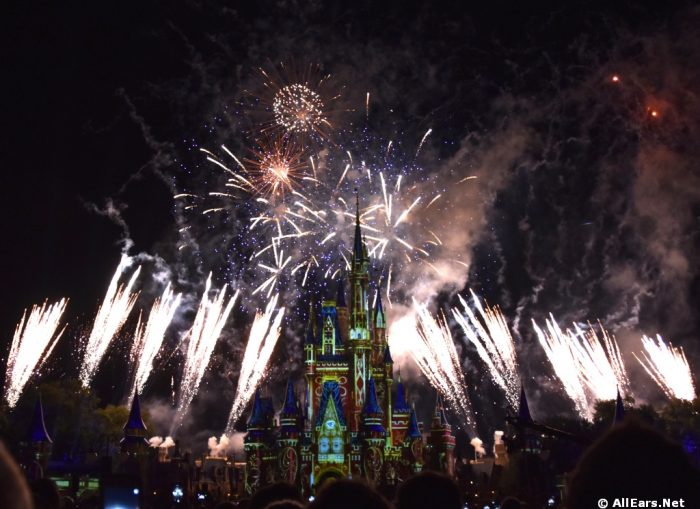 When you settle down to watch your favorite Disney movie, there's a reason that the opening logo is a beautiful shot of Cinderella Castle with fireworks shooting off behind it. It's the finale on a perfect day at Magic Kingdom, and Disney does fireworks like you've never seen before.
Currently, the nighttime spectacular is called Happily Ever After, and features incredible projections on the castle itself, lasers, fireworks, and a brilliant new score. You'll see many of your favorite stories — including Frozen, Beauty and the Beast, Moana, Toy Story, and The Lion King — come to life before your very eyes. This show is an absolute must-see on your vacation.
To make the experience even more special, you may consider booking a Fireworks Dessert Party. For an additional cost, you'll be treated to an array of sweet treats prior to the show, which you'll enjoy from reserved viewing. Advanced reservations are required, and can be made by calling 407-WDW-DINE.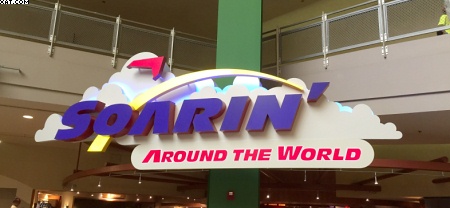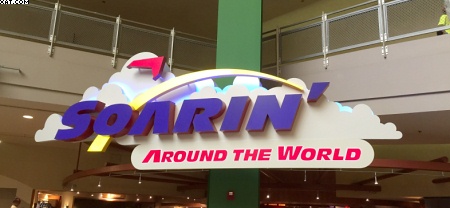 Located at Epcot inside The Land Pavilion, is one of the most consistently popular attractions in all of Walt Disney World. Soarin' around the World takes you on a hang-gliding trip around the globe. You'll "soar" over international destinations such as the Eiffel Tower, the African Savanna, and the Great Wall of China. You will actually be raised at least 40 feet into the air, and feel the wind on your face and smell the scenery around you.
Due to the seat restraints, there is a height requirement for Soarin' at 40 inches. However, this is a fairly gentle attraction that almost everyone who's tall enough enjoys. FastPass+ is available for this one, and FastPass slots tend to go quickly. Every year when my family comes to Disney and I ask what's on their must-do list, Soarin' is at the top again and again — from young cousins to grandparents.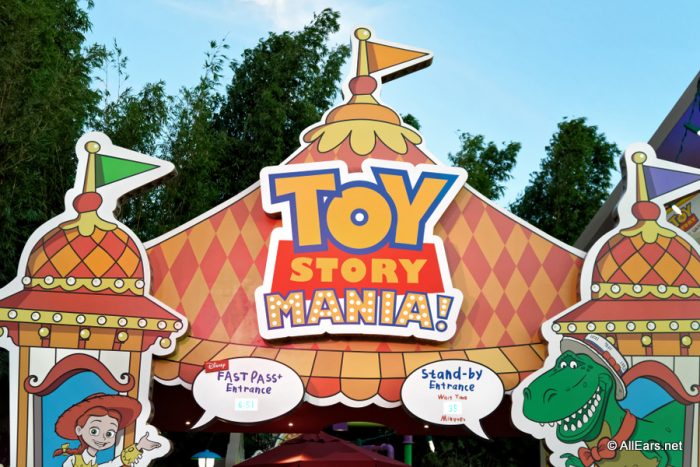 Mosey on over to Disney's Hollywood Studios and prepare to take aim! Nestled in the brand new Toy Story Land, Toy Story Mania is an immersive, interactive shooting game featuring all of your favorite toys. You'll hop aboard a carnival car and don some 3-D glasses, and play several different games such as Woody's Rootin' Shootin' Gallery and Green Army Men Shoot Camp. Using the pull-string on your shooter, you can aim and hit the various targets. The more targets you hit, the higher your score!
This is a super-fun attraction the whole family can enjoy! There is no height requirement, and because it's a game, this one is fun again and again. Toy Story Mania is a very popular attraction for these reasons, so we highly recommend getting a FastPass+ for this one.
5. Ride Dumbo or Peter Pan's Flight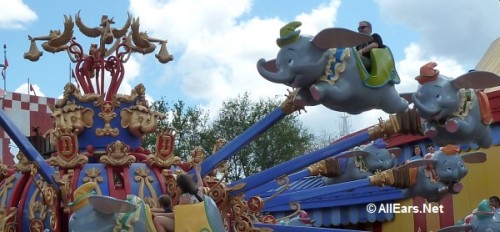 When it comes to quintessential Disney attractions, Fantasyland is the place to go. It's what Disney dreams are made of — where elephants fly and bears love hunny, where you never have to grow up and "it's a small world" after all. Obviously, you have to do at least ONE classic Fantasyland attraction on your first trip (if not all of them), but we couldn't seem to narrow it down to just one. So we picked two!
The first is Dumbo the Flying Elephant. As an opening day attraction, riding Dumbo is basically a rite of passage. There's something so perfectly magical about soaring the skies with the adorable elephant. In 2012, the re-imagined version of the classic opened, with "dueling Dumbos," meaning there are two carousels, thus twice the ride capacity (read, "shorter" lines.) While FastPass+ is available, there is also the most unique queue of any Disney attraction at Dumbo. Upon entering the Big Top, you'll be handed a pager. Parents can sit and enjoy some A/C, while kids run and play in a circus-themed playground. When your pager goes off, it's your time to fly!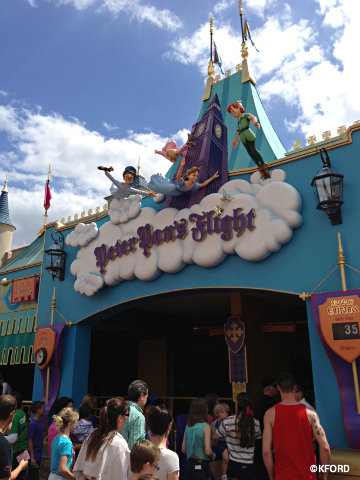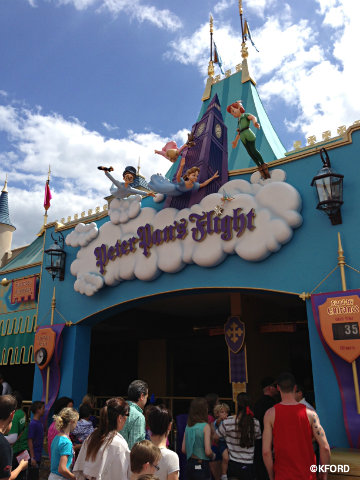 The second of our recommended must-do's in Fantasyland is Peter Pan's Flight. Also an opening day attraction, Peter Pan is a classic that remains extremely popular with kids and kids-at-heart. Board a pirate ship and with a little touch of pixie dust, you'll set sail over London and then it's off to Neverl Land! Be on the lookout for all of your favorites — Tinker Bell, Peter, Wendy, and Captain Hook are all along for your adventure.
If you have the time (or the FastPasses), we highly recommend both of these classic Disney attractions. But if that isn't possible, it's a must that you enjoy at least one of them, regardless of your age!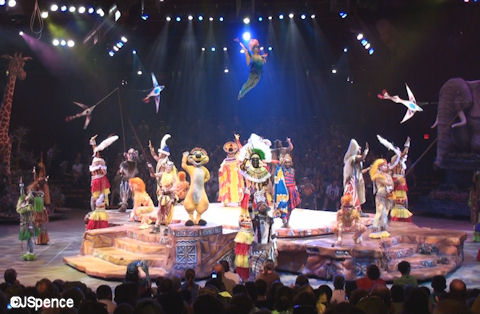 Jambo from Disney's Animal Kingdom! Located in Africa in the village of Harambe is Festival of the Lion King. This show has been running for more than 20 years, and continues to be one of the highest ranked offerings in all of Walt Disney World. Festival of the Lion King takes place in the circular Harambe Theater, and is a 28-minute, high-energy Broadway-esque spectacular featuring the award-winning music from "The Lion King." Large floats, acrobatic "monkeys", aerial artists, and live singing make up a show that you won't soon forget. "Be prepared" to be blown away!
FastPass+ is available for the show, allowing you to enter a different line that leads to reserved seating. If you choose not to use a FastPass, or there aren't any available, we recommend getting to the theater at least 30 minutes early.
If you see one daytime show during your trip, make it this one.  Festival of the Lion King is a crowd-pleaser for all ages, and we promise you'll leave with no worries — or as Timon and Pumbaa say, "Hakuna Matata!"
7. Ride the Monorail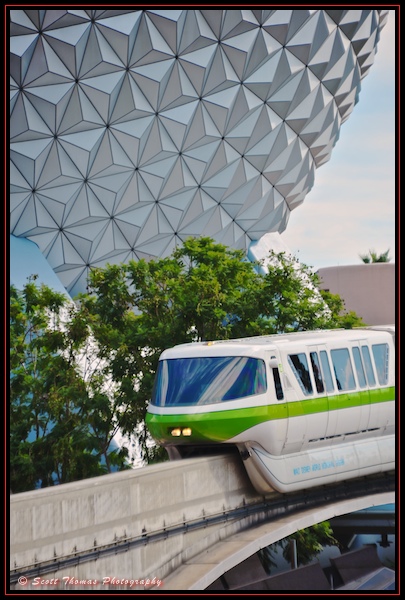 While the monorail isn't a Disney attraction per se, it is still an essential Disney experience. The monorail is one of those things that just screams Walt Disney World, as it feels like you're riding in the future! There is nothing like being aboard "the highway in the sky" and seeing your first glimpse of the Magic Kingdom Train Station or Spaceship Earth at Epcot.
There are three monorail tracks at Disney World. The "express" line runs between the Magic Kingdom parking lot at the Ticket and Transportation Center ("TTC") to the Magic Kingdom without stops. The "resort" line makes a loop around Seven Seas Lagoon, stopping at the Magic Kingdom, the Contemporary Resort, the TTC, the Polynesian Village Resort, and the Grand Floridian Resort and Spa. The "Epcot" line runs from the TTC to Epcot and back.
If possible, we highly recommend working a monorail ride into your trip. Perhaps plan a meal at one of the aforementioned resorts during your day at Magic Kingdom and use the monorail to get you to and from the park. Or (if you have park hopper tickets), start your day at Epcot and ride the monorail to get you to the Magic Kingdom for nighttime fireworks. Of course, if you park at the TTC for your day at Magic Kingdom, definitely choose the monorail over the boat to get you to the park. For more information on the monorail, and Disney transportation in general, check out our extensive guide here.
8. Fantasmic!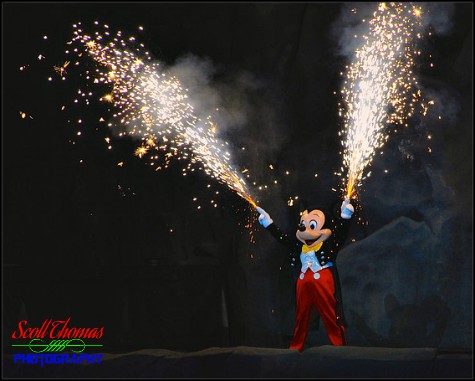 Fantasmic! is what truly Disney dreams are made of. The nighttime show takes place in the Hollywood Hills Amphitheater at Hollywood Studios. The 25-minute spectacular includes amazing water effects, Disney music, pyrotechnics, and larger-than-life characters.
Fantasmic! takes us into the mind of Mickey Mouse, who is sharing some of his favorite dreams with you. He's soon joined by characters from Pocahontas, The Little Mermaid, and The Lion King, to name a few. But suddenly, Mickey's dreams are taken over by the villains and turn into a nightmare! Will Mickey's imagination be strong enough to battle Maleficent, Jafar, Ursula, and the rest of the baddies? You'll have to see the show to find out!
Fantasmic! is an incredibly popular show == with guests lining up more than an hour early in peak seasons. Consider using a FastPass+ for guaranteed seating in the show. You can also book the Fantasmic! Dinner Package, which for a set price allows you to enjoy dinner at participating restaurants and reserved seating for the show. There is also a Fantasmic! Dessert & VIP Experience available on select nights. This event welcomes you into the theater early to enjoy sweet treats and drinks (alcoholic beverages included for guests 21+), followed by VIP seating for the show. To book either of these packages, call 407-WDW-DINE for the required advance reservations.
9. Conquer the Magic Kingdom Mountains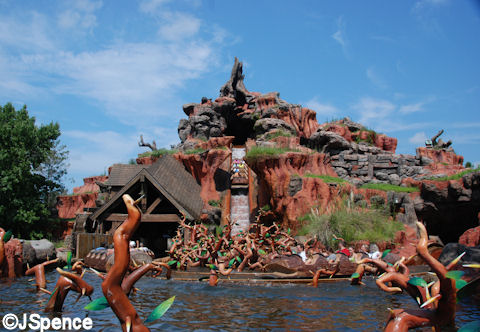 What are the Magic Kingdom Mountains you might be asking yourself? Well they are a trio of Magic Kingdom's most popular attractions – Splash Mountain, Space Mountain, and Big Thunder Mountain Railroad. Conquering all three thrill rides makes for an excellent day and must-do Disney experience!
First, climb aboard a log on Splash Mountain, located in Frontierland. Splash Mountain brings to life Disney's 1946 film "Song of the South," featuring large animatronics, a zippy soundtrack, and lots of thrills! Follow Brer Bear and Brer Fox who are up to no-good and after Brer Rabbit on his journey to the "Laughin' Place." Your adventure concludes with the famous five-story drop into the Briar Patch! The height requirement for Splash Mountain is 40 inches, and FastPass+ is available. As the name suggests, you may get wet (and might get soaked!) — so plan accordingly!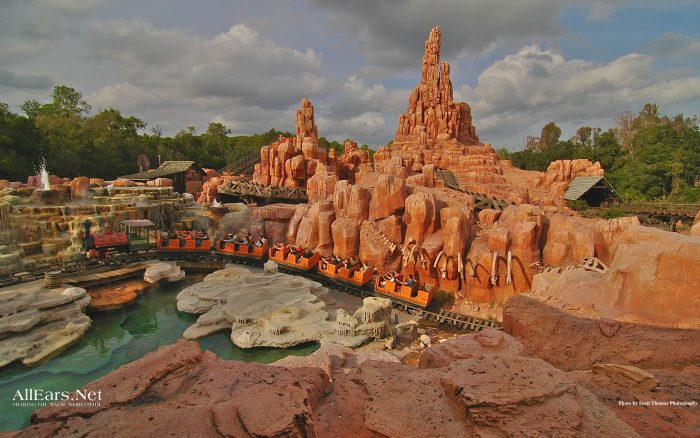 Next up, mosey on over to Big Thunder Mountain Railroad, also in Frontierland. Hop aboard "the wildest ride in the wilderness" for dips and turns through the Old West. There isn't a big drop like Splash Mountain, but a few quick dips could lift you out of your seat. There are also some pretty fun turns where the centripetal force pulls you across your seat! Big Thunder Mountain reaches almost 30 miles per hour, so hang on to your hats and glasses. The height requirement is 40inches and FastPass+ is available for this rootin' tootin' runaway train.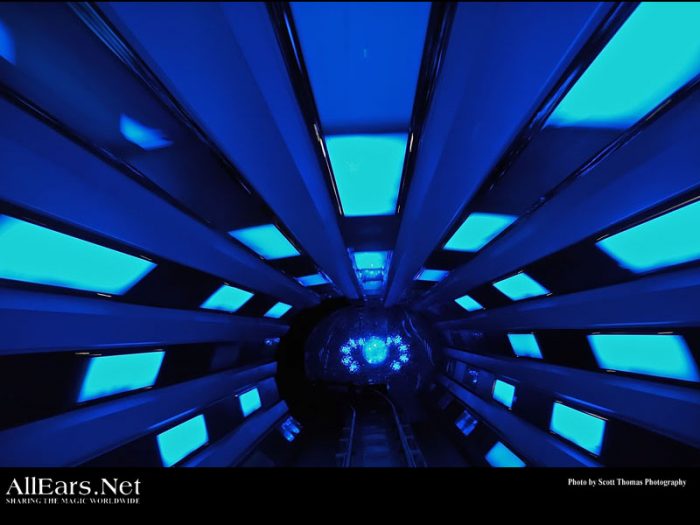 Fly over to Tomorrowland and prepare to BLAST OFF on Space Mountain! Jump into a spaceship and fly off among the stars on this coaster that swerves and dips through the dark. You'll pass comets, shooting stars, and planets as you zoom through space. The height requirement is a little taller than the other two mountains at 44 inches, and FastPass+ is available. Space Mountain is a little bit scarier than Big Thunder Mountain or Splash Mountain, but it's incredibly fun and a Disney classic!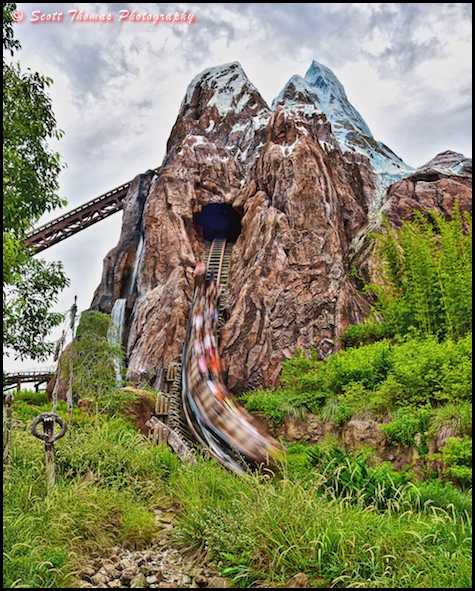 For a bonus must-do mountain thrill, head to Animal Kingdom and experience Expedition Everest. Located in Asia, Everest takes you high into the Himalayan Mountains in search of the legendary guardian of the mountain: the Yeti. Expedition Everest is for true thrill-seekers —  you'll face a backwards climb, speeds up to 50 mph, and an 80-foot-drop. There is a 44-inch height requirement. FastPass+ is available and strongly recommended.
10. Eat Something Mickey Shaped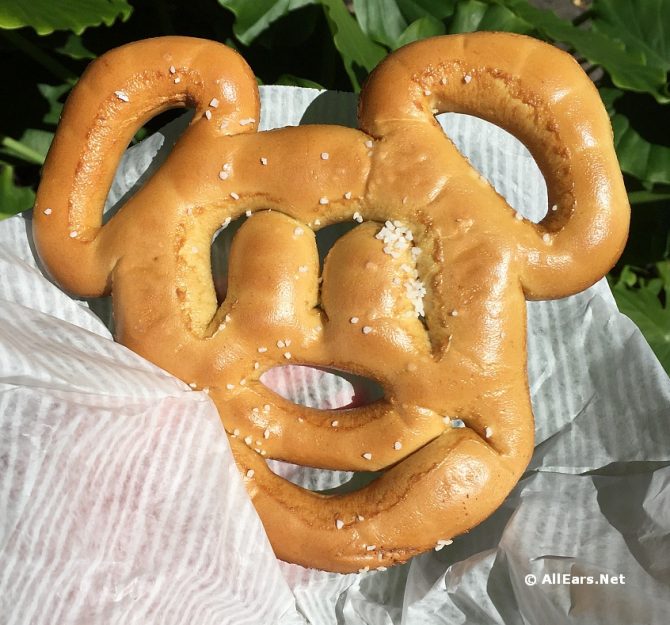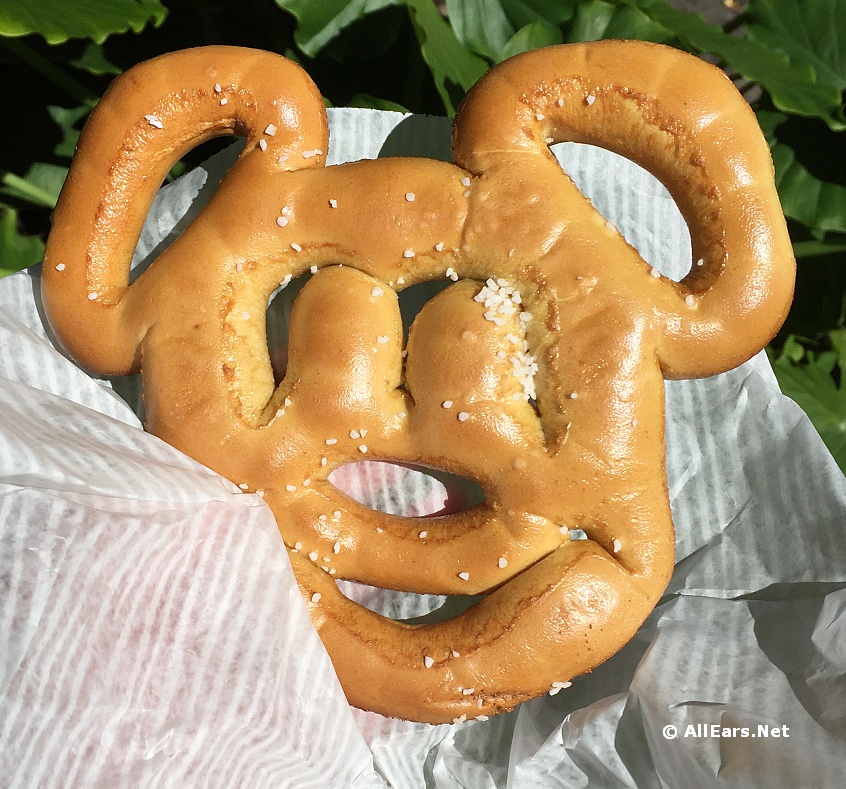 Finally… There are tons of Mickey-shaped treats around Walt Disney World, and it is absolutely a MUST that you enjoy at least one on your first trip. The most popular of these may be the Mickey Ice Cream Bar, which can be found at numerous Ice Cream Carts around all four parks.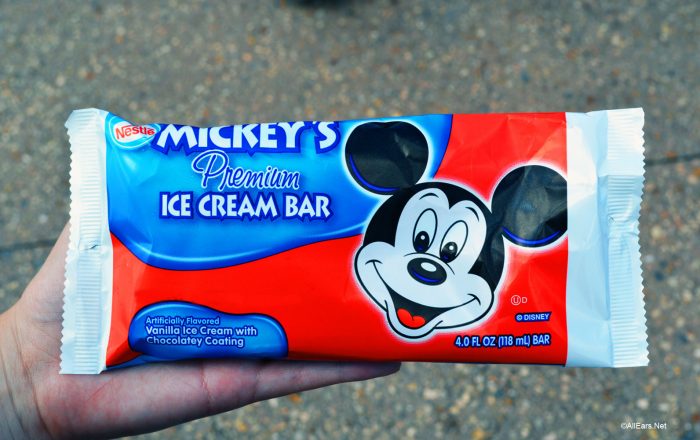 Other great Mickey-shaped snacks include Rice Krispie Treats, candied apples, cookies, and cinnamon rolls! Have fun looking in various bakeries and dining locations for something sweet that will make your day even more magical!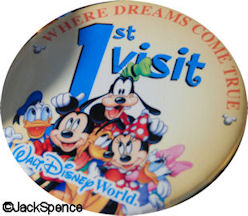 As a bonus must-do, make sure you stop at Guest Relations in a park or the front desk of your Disney resort for an official First Visit Button! Wear them it proudly throughout your trip, as you're tackling our list of must-do's. And know, that while it may be your first visit, it probably won't be your last… and it's going to be magical!
What do you think are Must-Do's for a Disney first-timer? Let us know in the comments!
Remember! When you're in Disney tag @allearsnet in your photos!
Be sure to check out our YouTube Channel for reviews, news, information and more! 
Subscribe to the AllEars® newsletter so you don't miss the latest Disney news!