Magic Kingdom at Walt Disney World is said to be the Most Magical Place on Earth. And it IS amazing. Who wouldn't want to battle pirates with Peter Pan, soar with Dumbo, and gaze longingly at the windows in Cinderella Castle KNOWING there's a whole gold-encrusted bathtub in that dream suite that we'll never soak in? (OK just me on that last one? Really?)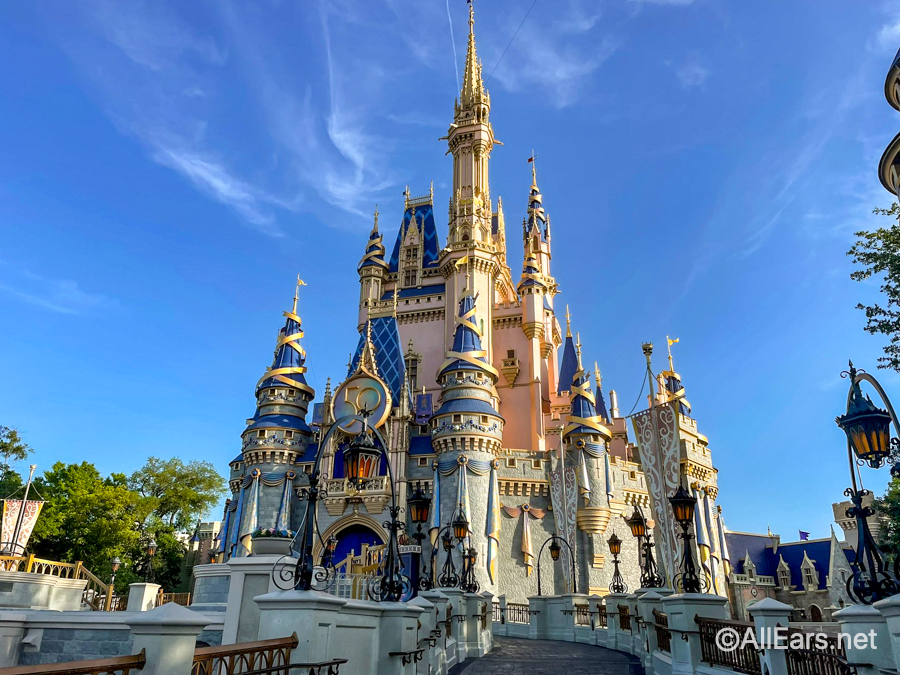 But here's the thing. Magic Kingdom can be extremely expensive and difficult to get to — especially if you're not staying at one of the monorail resorts. It gets crowded and crazy during the busy seasons. And sometimes it's good to remember that you can find a LOT of Magical Disney fun in places that aren't so expensive and difficult to get to.
Truth be told, you can get just as magical experiences elsewhere on Disney World property without ever setting foot in the Magic Kingdom!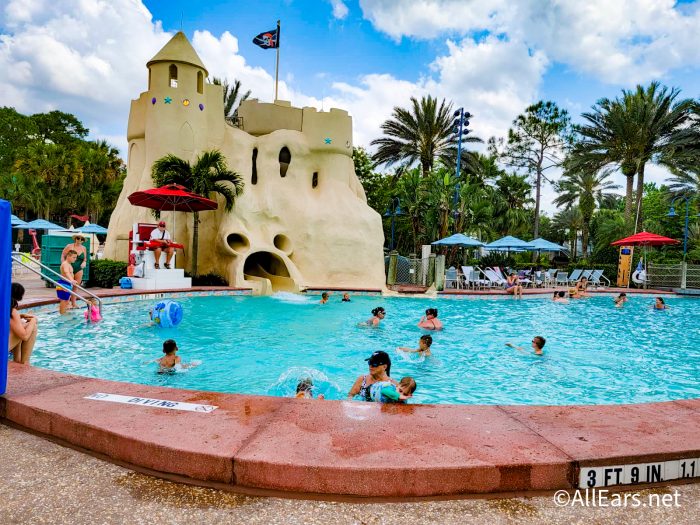 SpinrSo what can you do without a ticket to the Magic Kingdom? Where do you go? Follow along while we tell you why going to Magic Kingdom is practically pointless when you look at the fun you can have without admission to the parks.
Attractions
Did you know Disney Springs has a whole handful of things you can do and ride without a ticket to the theme parks? Another bonus to this awesome news is that you can park there for free. Or take Disney transportation by bus or boat, or, depending on where you're staying, even walk to get there.
The current list of attractions over at Disney Springs includes: Aerophile – The World Leader in Balloon Flight, the Marketplace Carousel, and the Marketplace Train Express.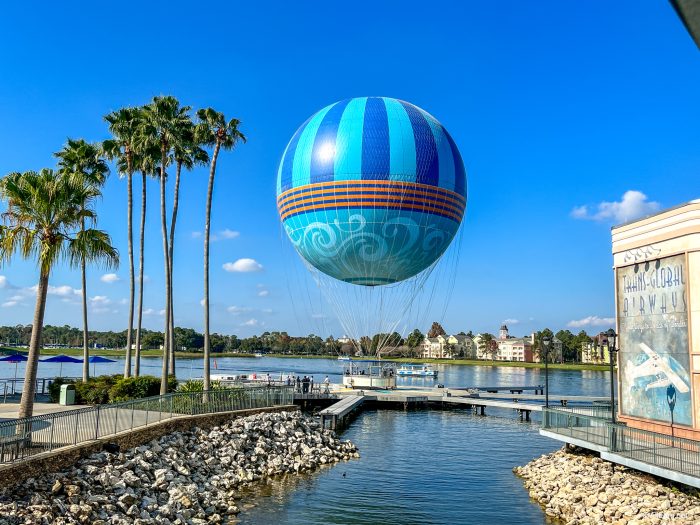 Looking for something a bit different? You can try bowling a few frames over at Splitsville, where you can also enjoy some sushi and other fine eats. Or check out the Vintage Amphicar & Italian Water Taxi Tours at the Boathouse.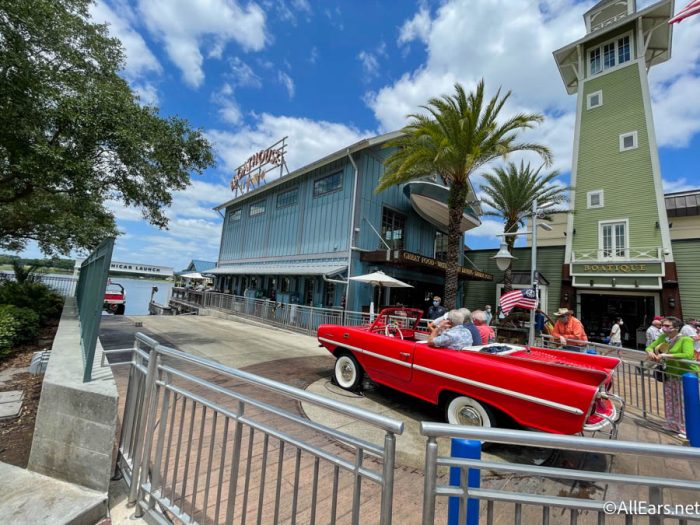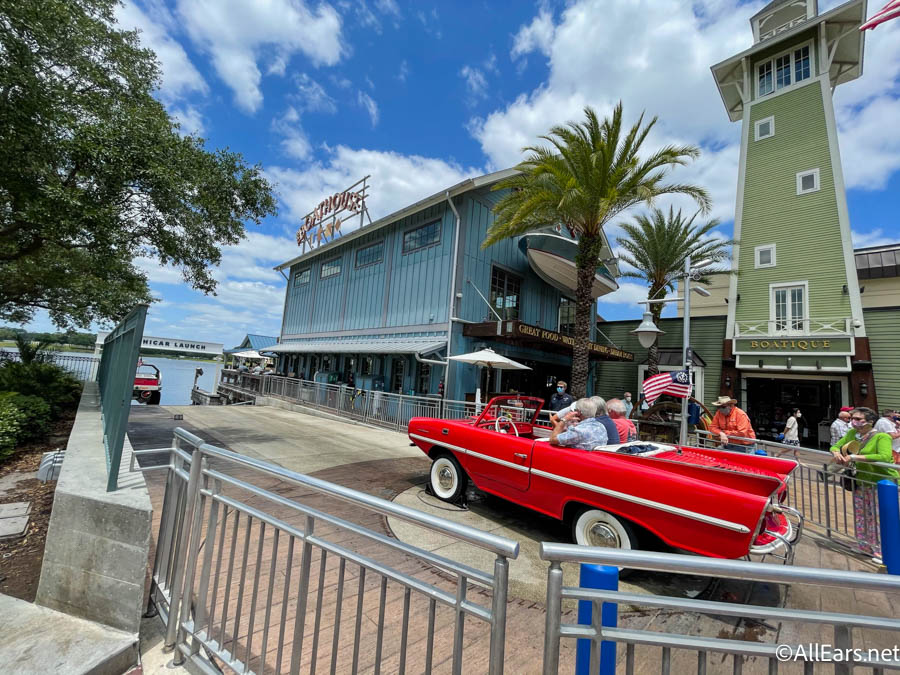 Who knew you could get such thrills outside Disney's theme parks?
Dining
Did you know there are more than 100 different restaurants in the resorts on Disney World property? A variety of styles in a wide price range can be found almost anywhere you go.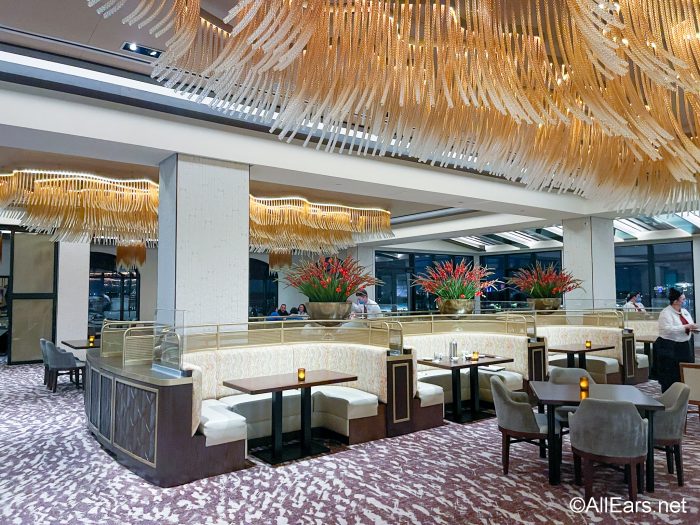 And the best part about these locations is that you don't have to be a resort guest to eat there. Anyone can make a reservation at any of the table service locations or pull up a chair to the counter service spots.
A few of our favorites to try out are the Beaches & Cream Soda Shop, California Grill, Sanaa, and Victoria & Albert's.
Character Meals
How could we talk about dining options without covering character meals?! You don't have to head into the Magic Kingdom (or any other park for that matter) to eat with Disney pals.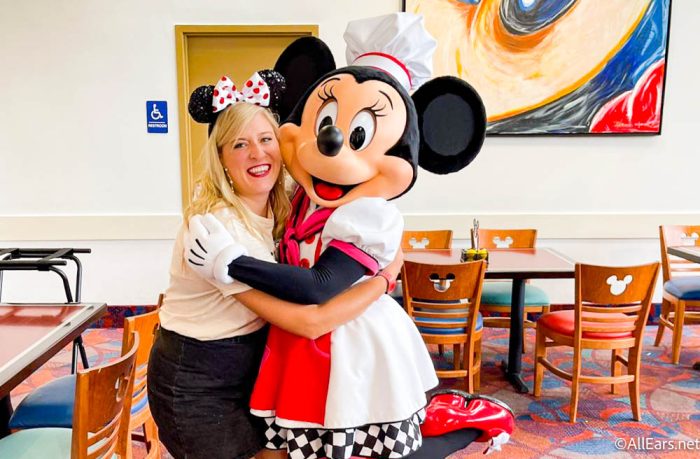 There are several locations where you can dine with characters at Disney Resorts. Just make sure you get a reservation well in advance. Fan-favorites include: Chef Mickey's, 'Ohana, and Storybook Dining at Artist Point with Snow White.
Live Entertainment
Magic Kingdom isn't the only place with great shows! While there are so many fun options there and at the other Disney World theme parks, we think you can have just as much fun at other places on property.
Check out some great restaurants with live performers, like over at Disney Springs (Raglan Road comes to mind!).
Looking for dinner and a show? There's Hoop-Dee-Doo Musical Revue at the Fort Wilderness Resort which is a rootin' tootin' good time! This show is sure to get your toes tapping while you fill up your belly.
Other Recreation
We can't even begin to list all the things you can do at the Disney World resorts. Each location has its own list of activities to keep you busy.
You can choose something athletic, like swimming, basketball, or even a hike. Or, you can experience the thrill of archery or horseback riding for something even more exciting.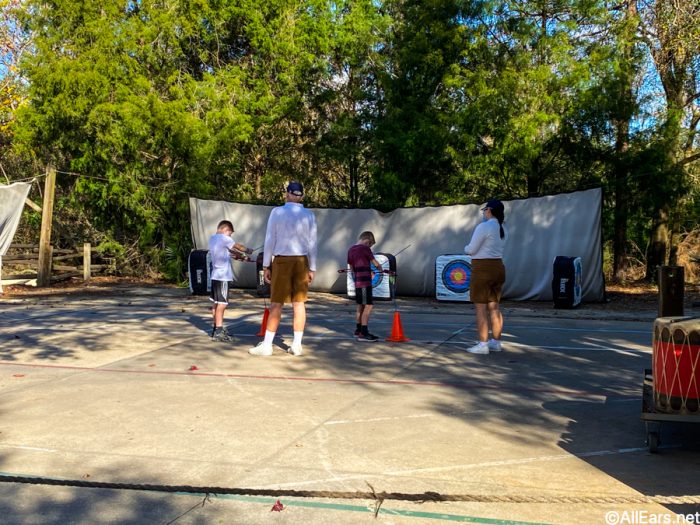 For fun on the water, try renting a boat, canoe, or kayak, and you can even try your hand at some fishing.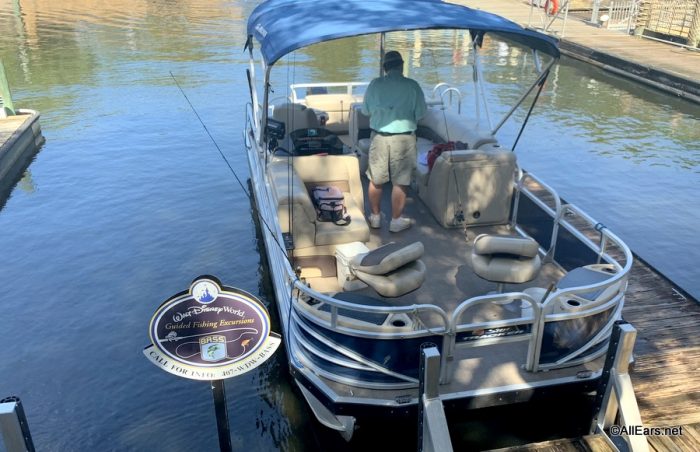 Young guests can have fun at an arcade or burn off some energy at a playground.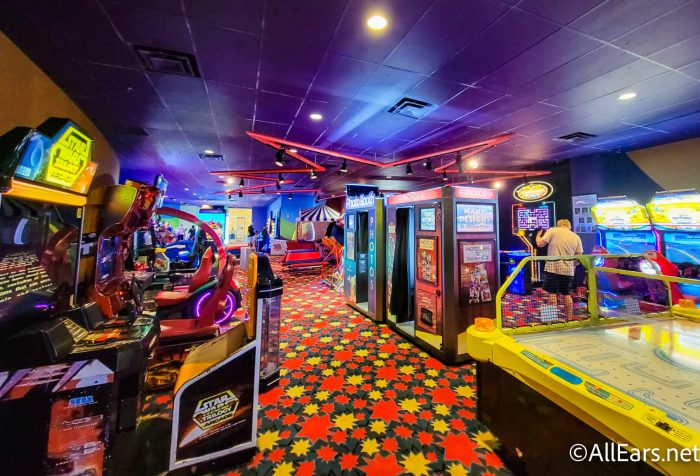 If you just need to relax a bit, try out one of several pools your resort may have to offer.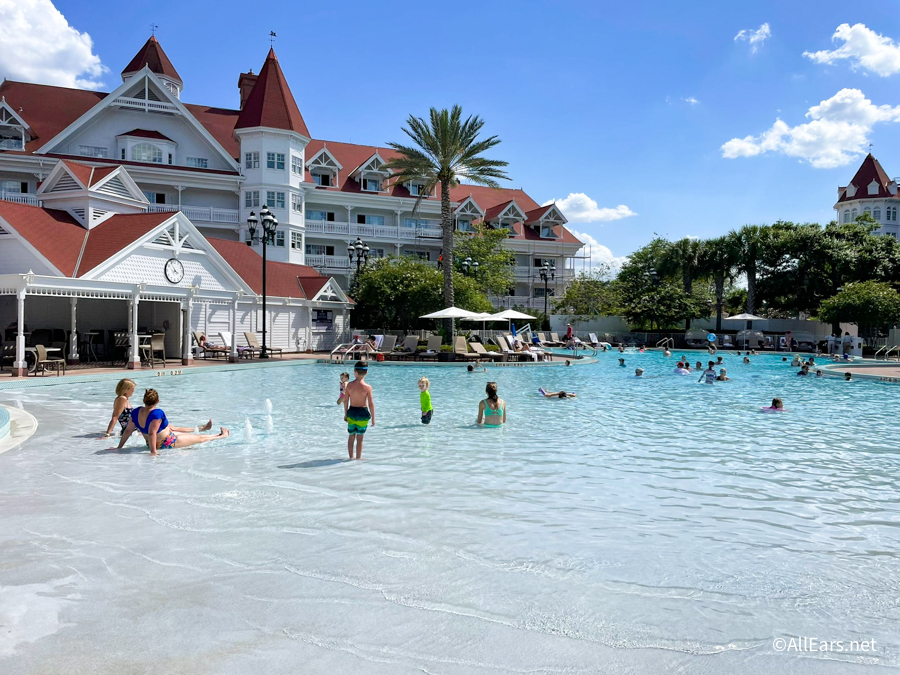 But, do note that not all recreational activities are permitted to guests who are not staying at that specific resort, so call ahead to be sure!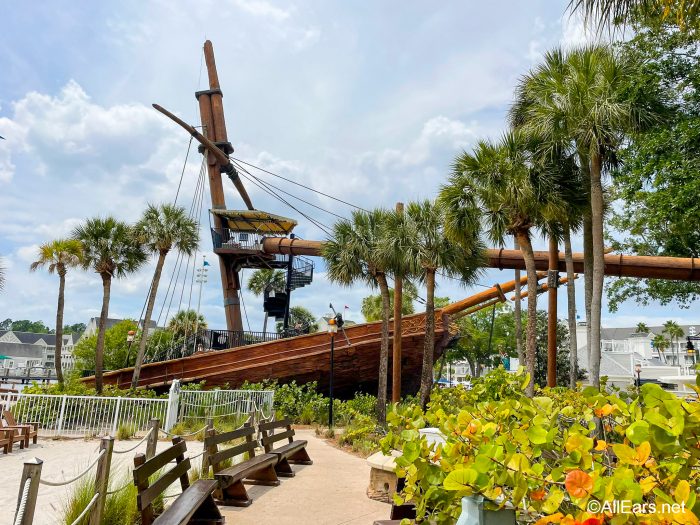 Did we leave out your favorite thing to do outside of the parks while you're still on Disney property? Make sure you share it in the comments below!
We are always adding fun things to do to our ever-growing Disney World bucket list — check out our Accommodations In and Around Walt Disney World page to find out more. You can find full lists of attractions, dining, and more available at each location in the tabs on the left. Stay tuned to All Ears for more Disney World tips, tricks, and info!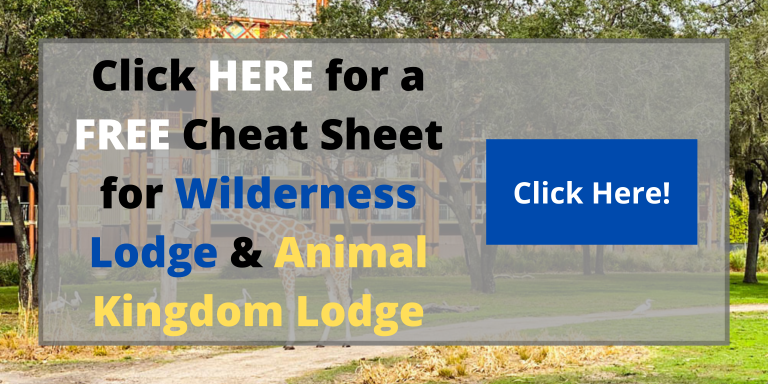 What is your favorite thing to do on Disney property that isn't inside the theme parks? Tell us in the comments!