You've landed at the airport, you have your bags, and you're ready to head to your hotel: What now?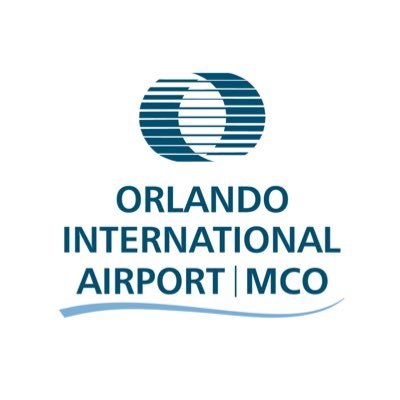 Whether you are just arriving at the resort or leaving to head back home, airport transportation can be a stressful part of your vacation. Don't worry — we'll try to help you figure out what's right for you.

Disney World now has two methods of airport transportation that can make travel much less of a headache:  Magical Express and Minnie Vans. Both of these offer the chance to skip over long rental car lines and get you to your destination efficiently.

Still, with two Disney options available, the question is: Which service is better for getting to and from the airport?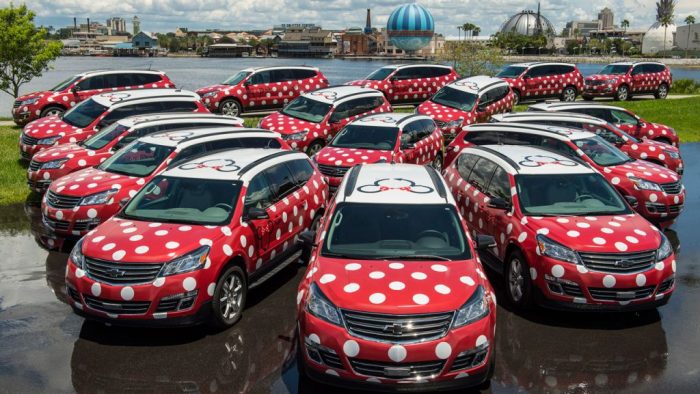 Disney's Minnie Vans are partnered with the Lyft app, but the airport service cannot be booked through the app at this time. Instead, you have to call (407) WDW-PLAY or (407) 939-7529. If you're traveling domestically, request a pickup at least two hours prior to your flight departure and at least three hours prior to flight departure if flying internationally.
Each Minnie Van has room for up to six guests, six medium-sized suitcases, and three complimentary car seats upon request. They even can send accessible vehicles for guests who use wheelchairs or ECVs. The unique thing about Minnie Vans is that they are driven by Disney World cast members, so they're able to sprinkle a little extra pixie dust on your ride. Because they are so knowledgeable about the parks, they are able to answer questions pertaining to your stay. They have even been known to help rectify guest problems with ride FastPasses! That's pretty great customer service, if you ask me!

While all of this may seem wonderful, there is one major issue with the Minnie Van service to and from the airport: the cost. Within the boundaries of Disney property, Minnie Van rides can range anywhere from $25 to $35. This isn't too bad, considering the fact they have some special privileges. Since there are cast members operating the vehicles, they are able to pull right up to the park entrances like the Disney buses do. Regular Lyfts and other ride services are unable to do that.
But the airport is off of Disney property, and the price spikes drastically. One way to or from the airport costs $150 without gratuity. Yes, you read that right! In comparison, a regular Lyft from the airport to a Disney hotel costs around $35; a ride in a Happy Limo Town Car (an AllEars.Net sponsor) is under $100. That $150 is a hefty price tag, just for the use of a Disney vehicle.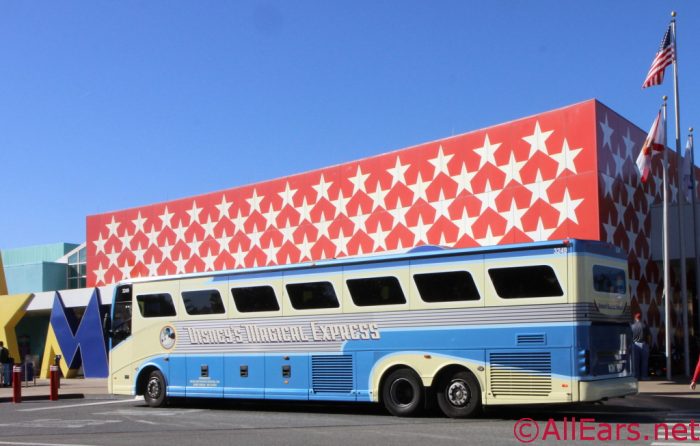 On the other hand, Disney's Magical Express is a complimentary service for those staying at a Disney Resort hotel. The service operates 24 hours a day, so you can catch a ride at any time. There is a designated drop-off and pick-up spot at the airport, where a driver will meet you before you board the motorcoach. Your bags are loaded in by the driver, so all you have to do is sit back and relax on the way to your hotel or to the airport. There is in-ride entertainment on the television screens placed around the bus, so any kids on-board can be occupied throughout the duration of the drive.
To use Magical Express, you have to be staying at a Disney resort. If you are, you just make a Magical Express reservation online before your visit to Disney World. If you'd like, you can tag your luggage with the tags Magical Express provides, and they will pick it up at your arrival airport and take it directly to your Disney resort. You don't have to schlep your bags at all!

On the way home from Disney, Magical Express also has an exclusive Resort Airline Check-In service that allows you to obtain your boarding pass, check your luggage at your hotel, and skip the check-in at the airport! The day before your departure, a notice will be dropped off at your room with the time and place the motorcoach will pick you up from the hotel. There is plenty of time allotted for travel and airport security, so your experience is less of a hassle.
The main issue with Magical Express is that because you have to travel with so many other passengers, it may take a little longer than the Minnie Van service. There are multiple stops at the different Disney Resort hotels to pick up or drop off guests on the way to and from the airport. Coming from the airport, you may have to stop at three or four hotels before yours; goint to the airport, your pick-up time will be about three hours before your scheduled flight. Even so, while rides may be a little longer and pick-ups a little earlier, Magical Express is excellent at making sure you arrive at the airport in plenty of time.
But, which service should you use? 
It really depends on your situation… and, to some extent, your personality. If you want to save some money and don't mind spending a little extra time on the bus, the better option will be the Magical Express. That free price tag counts for a lot. Also, who wouldn't want to watch Disney cartoons on the drive?
On the other hand, if you're impatient to get to Disney (or to the airport) and you don't mind spending a little more, the Minnie Van might make more sense. Also, if you would feel better about having your child strapped into a carseat on the drive, the Minnie Van might have the edge.
Next time you're heading to Disney World, check out both of these options thoroughly and decide which is going to work for you.

Be sure to follow @allearsnet on Instagram and Twitter!
Check out our YouTube Channel for reviews, news, information and more!
Click below to subscribe to the AllEars® newsletter so you don't miss any of the latest Disney news!