Walt Disney World Transportation: Mears Connect Airport Service
With the announcement that Walt Disney World would be discontinuing its Disney's Magical Express bus service from Orlando International Airport (MCO) to Disney Resorts come January 1, 2022, future guests were left wondering what service could fill that void.
Enter Mears Connect, an airport-to-Disney Resort
service offered by the same folks who operated
Magical Express for 16 years.
That's right: Magical Express was operated by Mears drivers, and the long-time transport company (it began operating in 1939!) stepped up to offer an option for those looking for a lift.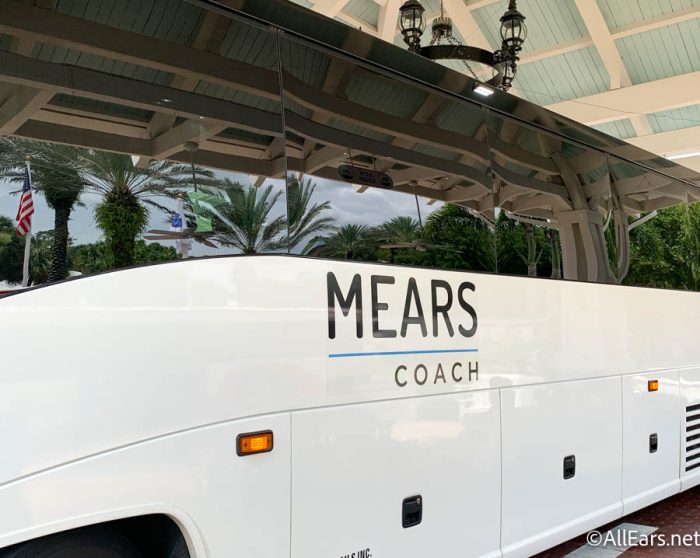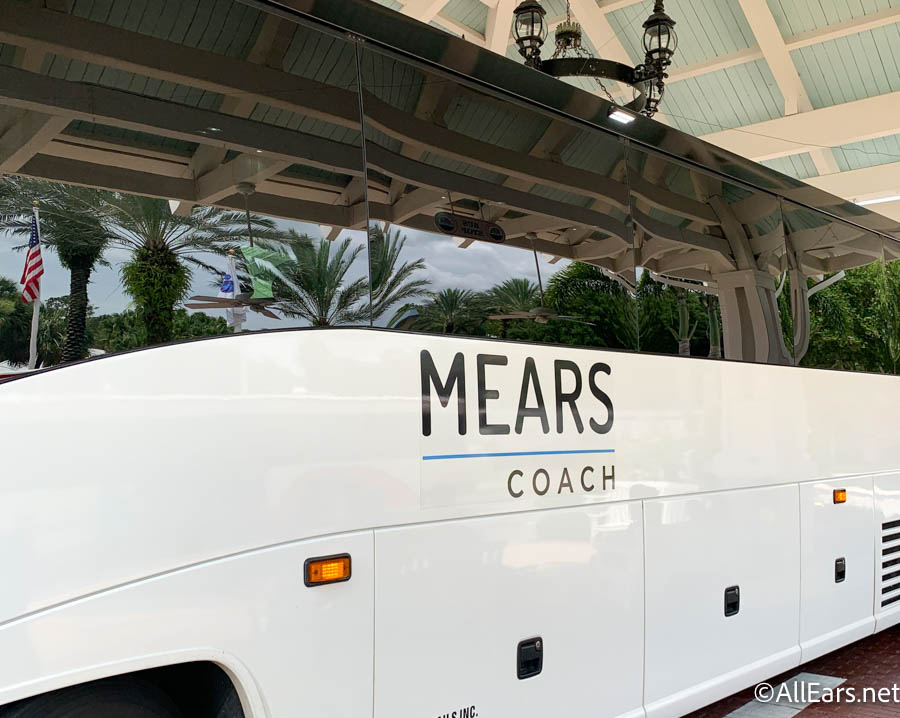 Mears Connect offers some similarities to Magical Express and some notable differences. We're going to walk through what the service offers so you can decide if Mears Connect will be your chariot to Disney World.
Mears Connect will offer
two levels of service

:
Standard and Express.
Standard Mears Connect
Standard Mears Connect is a shared ride service where transportation is provided in charter-style buses or vans. This service promises to have you on your way to your Resort within 20 minutes of checking in with Mears at MCO and to make "a limited number" of stops. Standard Mears Connection pricing includes all tolls and surcharges.
Standard Mears Connect Pricing
Pricing is based upon how many people are in your travel party and which Resort hotel you've booked. Mears Connect published these "introductory rates":
Standard One Way:  $16/adult, $13.50/child
Standard Round-Trip: $32/adult. $27/child
When the AllEars team has explored pricing, we have found that these prices are applicable for a variety of Disney Resorts on a variety of dates. Should the pricing change, we will update.
Express Mears Connect
Express Mears Connect provides a direct service with limited waiting. Mears does not specify the type of vehicles used for its Express Connections, and this will likely vary depending on how many travelers are in your party and any other requests you might make.
Express Mears Connect Pricing
Express Mears Connect service is a flat fee for a group up to four individuals. An additional fee is assessed per person over four.
Express Round-Trip: $250/four passengers
Additional Passengers: $55/person
Standard and Express Service Inclusions
Both levels of service will include:
Onboard entertainment
Comfortable seating
An "arrival souvenir"
Clean vehicles (Mears follows federal, state, county, local, and CDC health and safety recommendations)
Friendly drivers (Mears routinely screens and trains its drivers)
Wheelchair accessibility
No surge pricing
Real-time updates using enhanced technology
Mears Connect & Your Luggage
At present, Mears Connect will not collect passengers' luggage from the carousel as was done with Disney's Magical Express. However, Mears Connect tells AllEars they are "looking at other options", so we will update if luggage service is added.
Mears Connect Reception Area
Once passengers have collected their luggage, they will head to Mears Connect Reception to check in and await their ride.
B Side, Level 1 (Ground Transportation)
Follow signs for Mears Connect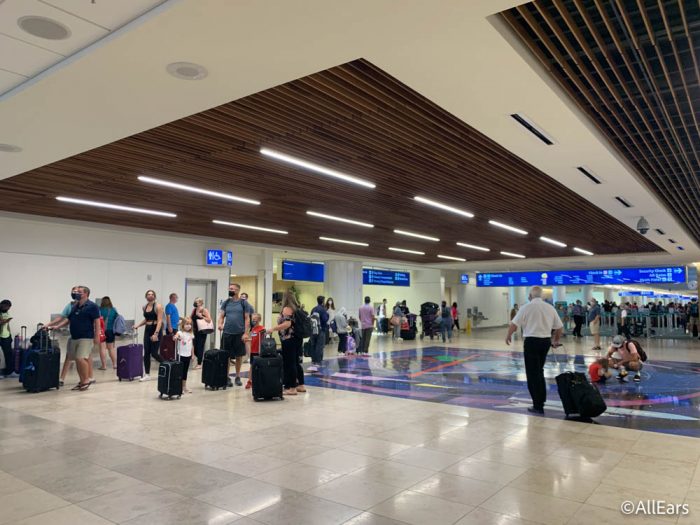 Departure Pick-Up Time
Users of Mears Connect can expect to be picked up at their designated pick-up location (specified when you book the service) with plenty of time to get to the airport.
Standard Pick-Up Time (Domestic): Up to 3 hours before your flight
Standard Pick-Up Time (International): Up to 4 hours before your flight
Express Pick-Up Time (Domestic): Up to 2 hours before your flight
Express Pick-Up Time (International): Up to 3 hours before your flight
To learn more about Mears Connect or to book a ride for yourself, visit MearsConnect.com.