Disney World tickets have changed a lot over the years. There have been price increases and even complete overhauls of the ticketing system. But perhaps what has changed the most since Disney World first opened is its Annual Passholder program.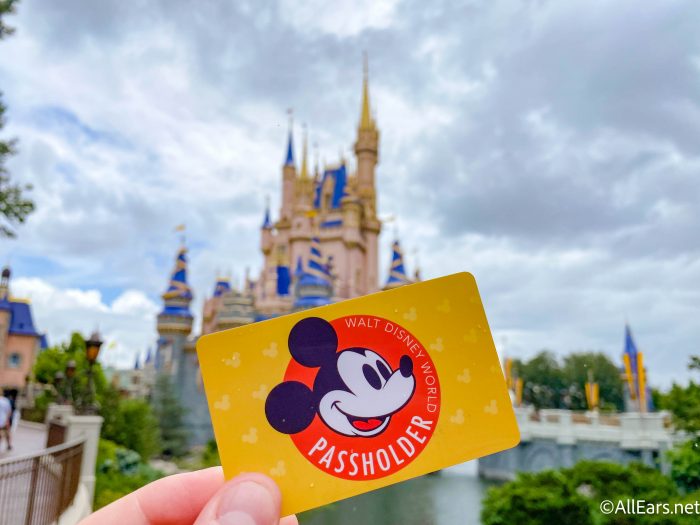 Is the brand new annual pass program that far off from where it all started?
We're taking a look back at the complete history of Disney World's Annual Passes!
The Original Disney World Ticket
When Disney World first opened in 1971, guests didn't purchase the same tickets that we know today. Instead, the park used a ticket book system that was just like the one that Disneyland had used since its opening. Basically, each ride was given a ticket letter (A-E,) and you could only ride the attraction if you had the correct ticket.
But this changed in 1982 when Disney World (and Disneyland) transitioned to a Passport ticket system which is very similar to the tickets that we use today. So instead of purchasing separate tickets for attractions, there was one ticket that covered entrance to the park and unlimited rides and attractions. It was this change that ultimately led to the introduction of Disney World Annual Passes.
When Annual Passes Were Introduced
Local guests did not like the new system because many of them would purchase the general admission ticket and no ticket book when they visited. They just wanted to come in to shop, eat, and people watch. But under the Passport ticket system, it was much more expensive to visit, especially if you weren't planning to ride anything.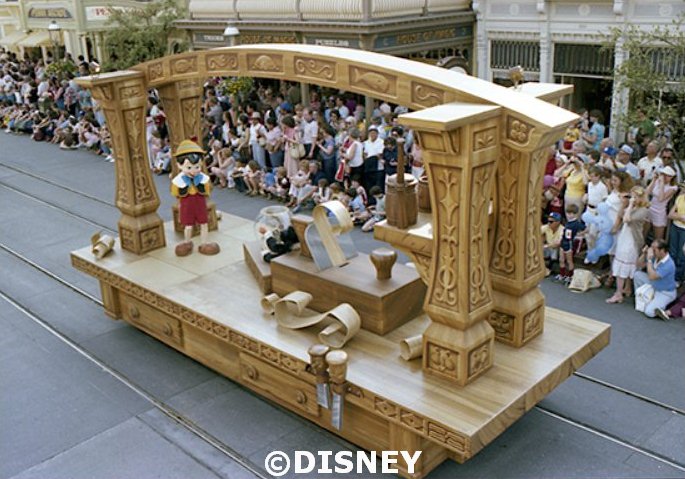 So Disney introduced the first Annual Passports to Walt Disney World in September of 1982.
These passports granted access to Magic Kingdom and EPCOT Center (when it opened in October of 1982) for a one-year period and cost as little as $80 for a child pass up to $100 for an adult pass. If you were a Magic Kingdom Club member, you got a discount of $10.
The Annual Pass Program Changed Almost Immediately
It wasn't long before the Annual Passport program began to change, and the first price increase came only one year later in 1983. Since the program had been in effect for a year, Disney also introduced the first renewal discount incentive. Those who kept their passes for another year got to do so at a cheaper annual rate.
By 1985, Disney added a new River Country Water Park Annual Pass option for $30, and that transitioned into a River Country and Discovery Island Add-On option by 1986 (though the add-on only cost $10 on top of the price of the regular Annual Pass).
By the end of the 80s, Disney had fully opened Disney/MGM Studios, Typhoon Lagoon, and Pleasure Island, which led to the introduction of a new Annual Pass option — the Florida Resident 3 Season Pass (which cost $70). This was valid in all three parks in January, May, and September. Plus, guests could also purchase an annual pass for Typhoon Lagoon (for $75) and/or a pass for Pleasure Island (for $25).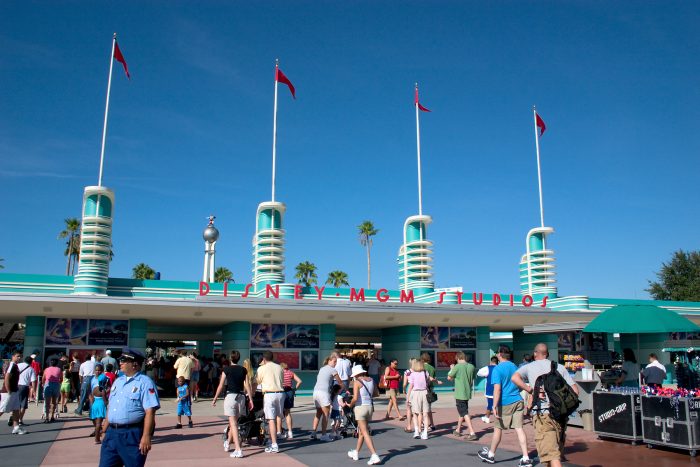 Of course, the price of Disney's Annual Passes increased just a little bit each year, so by 1989, passes ranged from $140 (for children) all the way up to $180 (for adults).
The Continued Evolution in the 1990s
Aside from gradual price increases, the Annual Pass program remained the same until 1994, when Disney announced the first Premium Annual Passport. This pass cost $319 annually and provided access to all four theme parks Typhoon Lagoon.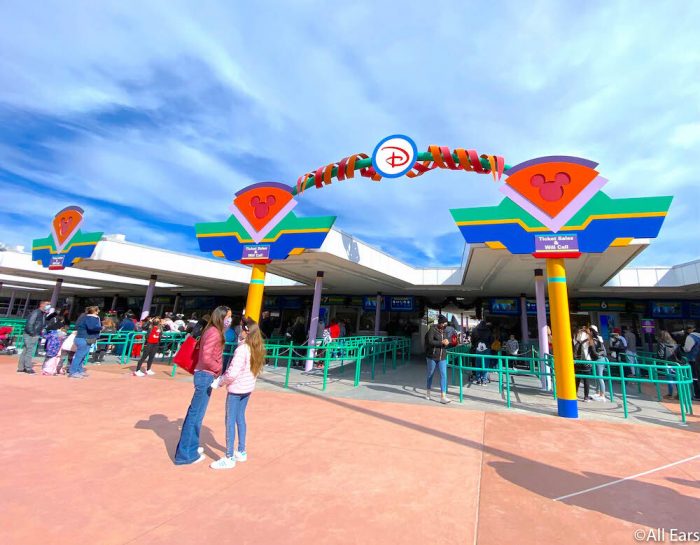 With the opening of Blizzard Beach Water Park in 1995, another new pass became available — the Annual Passport Water Park Add-On, which gave guests the choice between adding admission to Typhoon Lagoon or Blizzard Beach for $66.
Plus, 1995 also brought the introduction of the Florida Resident After 4 Annual Pass AND the opportunity for Florida Residents to gain special discounts on passes.
Disney Overhauls the Annual Pass Program
By 2000, the price of the base ticket was over $300, though the program and ticket options remained mostly the same. It wasn't until 2010 that Disney added the next new pass option called the Premier Passport. This provided admission both to Disney World theme parks and Disneyland theme parks. You no longer had to pay for separate passes if you were planning to visit both throughout the year.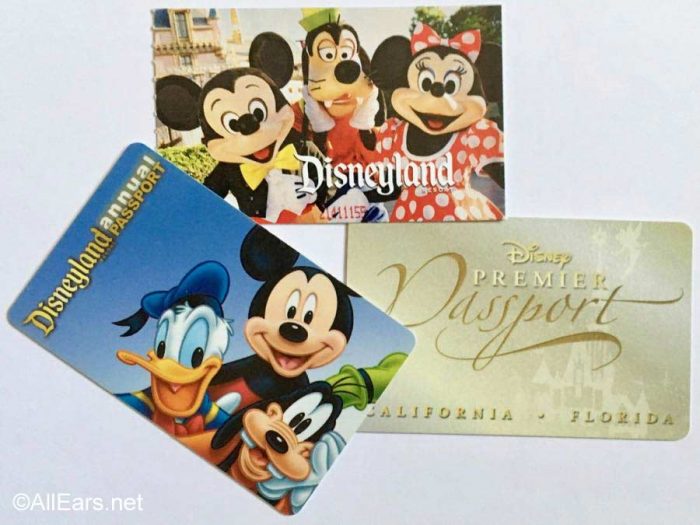 2015 brought more substantial changes to the Annual Passholder levels, and you'll likely recognize them! This was the year that Disney changed the structure to include four different pass options — Platinum, Platinum Plus, Gold, and Silver — each of which had its own price point and benefits.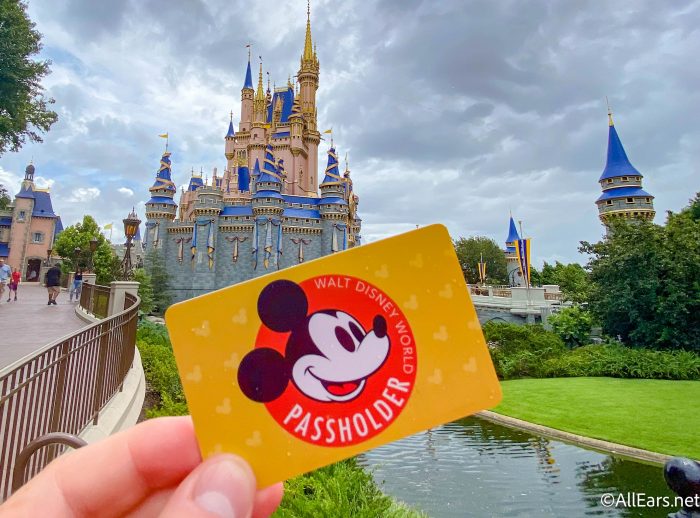 The Platinum and Platinum Plus tickets were the most expensive of the group (costing $749 and $829 respectively) but included the fewest blockout dates and were available to any guest. The Gold Annual Pass was available only for Florida Residents and DVC Members, included select blockout dates, and cost $549. The Silver Annual pass was available for Florida Residents only and was a seasonal pass that had blockout dates and cost $389.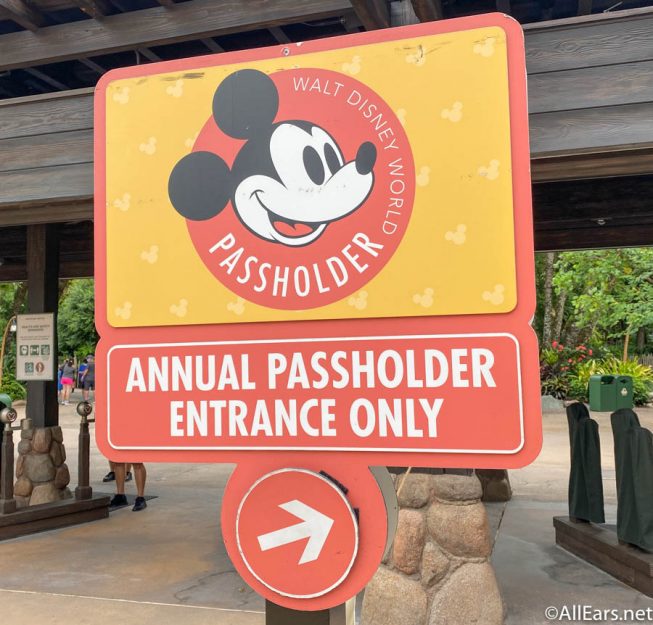 Then, more Florida Resident Annual Pass levels were introduced a few years later in 2018. This included the Theme Park Select Pass (which cost $439) and Florida Resident Add-Ons (which provided access to Magic Kingdom, Epcot, and Disney's Animal Kingdom during the periods of time that were blocked out for some annual passes for an additional $89).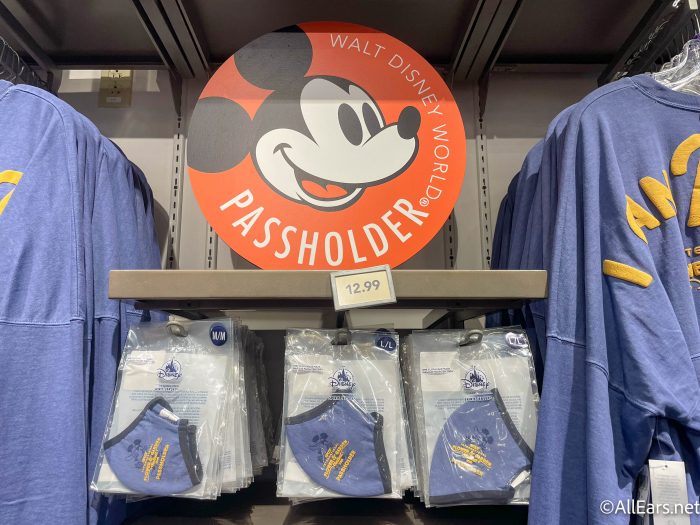 By 2020, the cost of the highest Annual Pass tiers was over $1,000, but sales took a sudden halt when the parks closed for the COVID-19 global pandemic.
Disney World Introduces a New Annual Passholder Program AGAIN
After roughly 18 months of new Annual Pass sales being suspended, Disney World has now overhauled the program once again and rolled out a new program that completely replaces the previous tiered system.
Now, guests can select from four different tiers, including Disney Incredi-Pass, the Disney Sorcerer Pass, the Disney Pirate Pass, and the Disney Pixie Dust Pass. And, even the add-on options have changed.
Guests purchasing a pass can now opt to add on unlimited Disney PhotoPass Downloads or the Water Park and Sports Option for $99 each. While some of the perks and blockout dates have changed, a few things have still stuck around, like renewal discounts and select discounts on dining, merchandise, and more.
Annual Passes have changed a lot over the past 40 years that they've been around, and we can probably expect more changes to come over the next 40 years. Of course, we'll continue to keep an eye out for the latest Annual Pass news and updates, so be sure that you're following along with AllEars to stay up-to-date!
Are you a Disney World Annual Passholder? Let us know in the comments!
Join the AllEars.net Newsletter to stay on top of ALL the breaking Disney News! You'll also get access to AllEars tips, reviews, trivia, and MORE! Click here to Subscribe!