Disney World has officially announced that a NEW Annual Passholder program will be initiated in the parks with sales beginning on September 8th.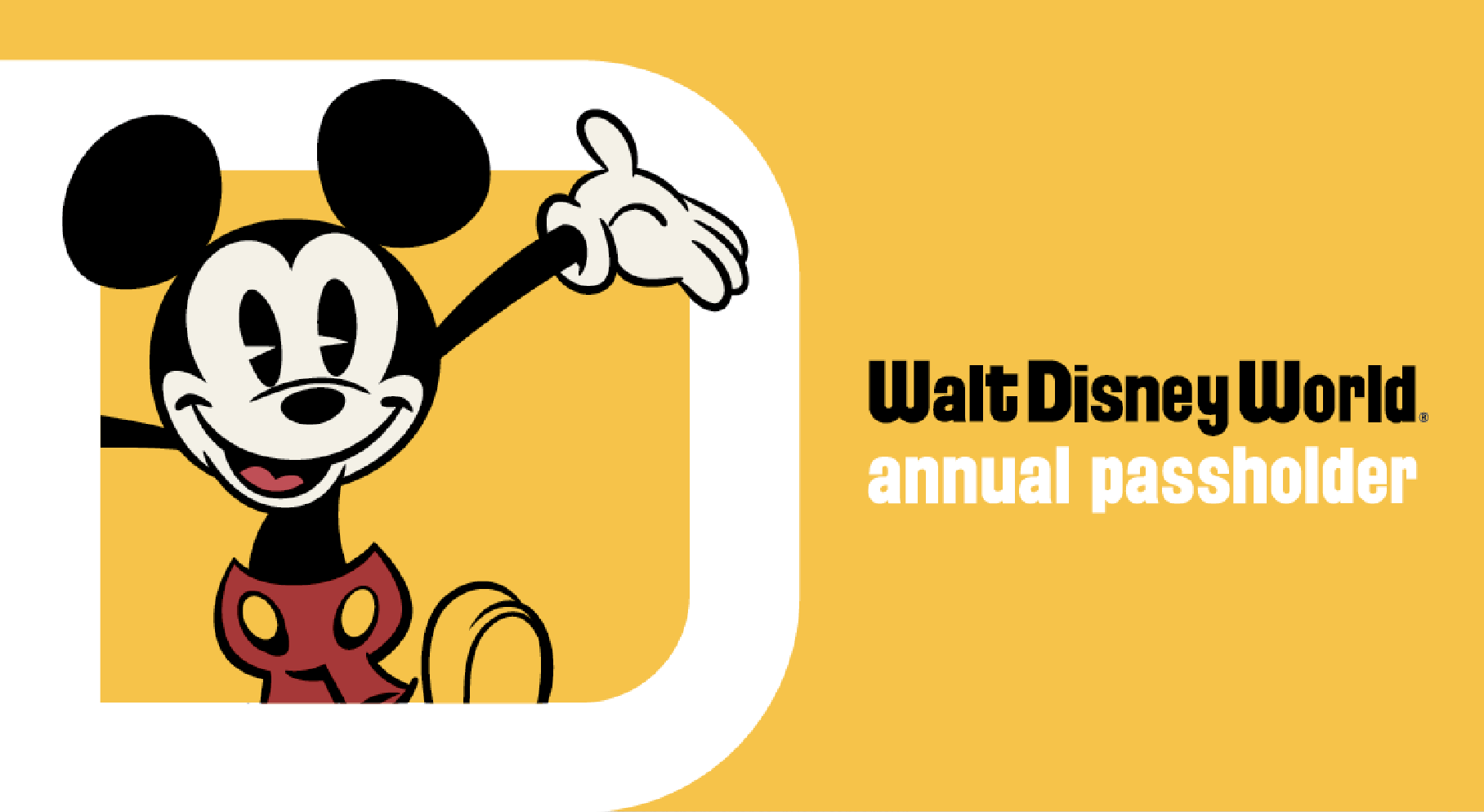 This updated program will have a base level for each tier that includes a certain amount of Park Pass reservations at a time. But, guests can also customize their passes for an additional cost, with add-ons available for water park, sports, PhotoPass, and more. If you're getting ready to purchase an Annual Pass soon, though, you'll need to know about these blockout dates that come with each of Disney World's new passes!
Disney Incredi-Pass Blockout Dates
The Disney Incredi-Pass will be the most expensive option with the least amount of blockout dates for guests!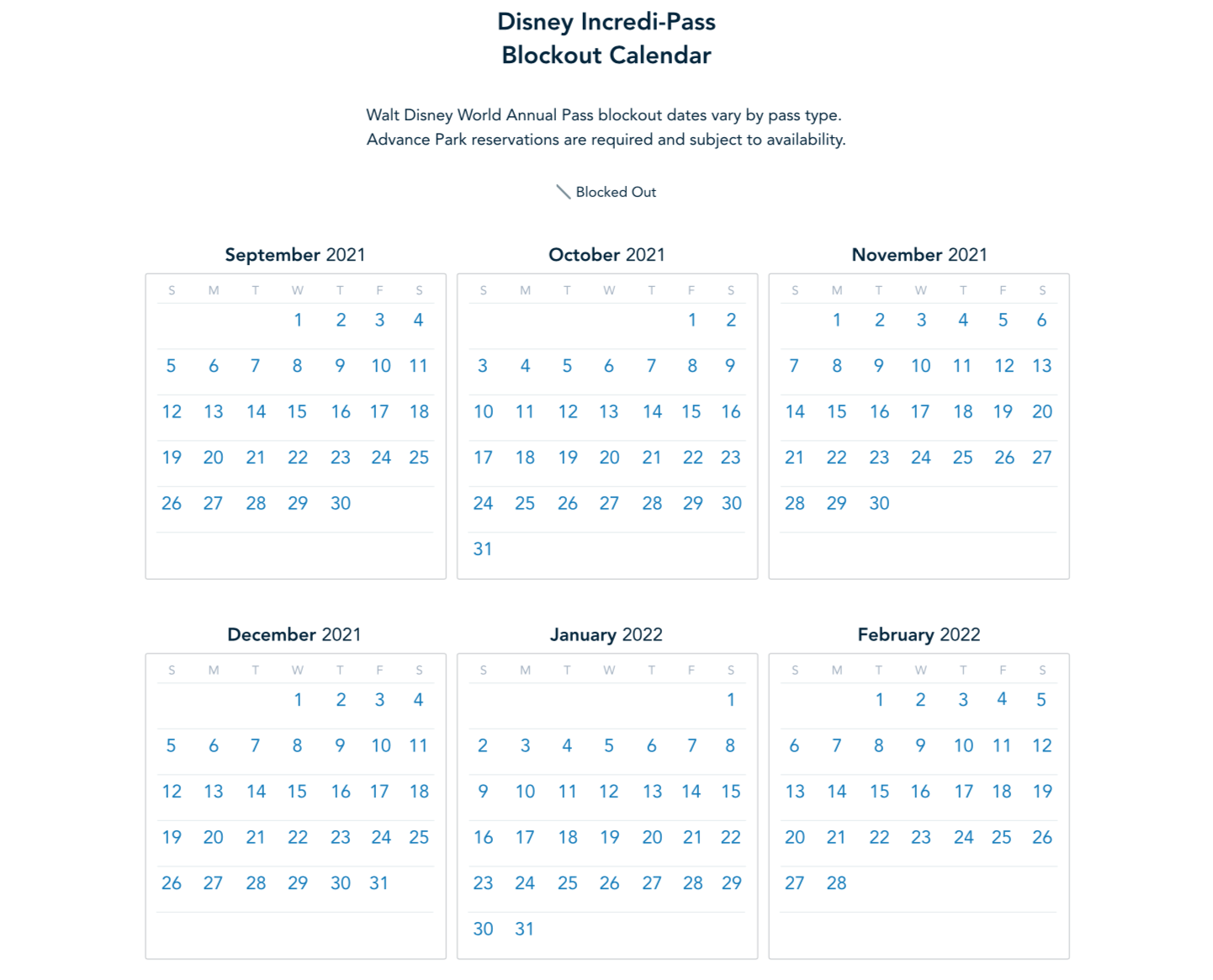 For $1,299 plus tax (or $1,104 for renewal), guests will be able to go the parks any day of the year through October 2022.
Disney Sorcerer Pass Blockout Dates
The Disney Sorcerer Pass, though, has a few blockout dates around the holiday season this year for its $899 plus tax price tag (or $764 to renew). This pass will only be available for Florida Residents and DVC members. Guests will be unable to visit from November 24th through November 27th, as well as December 18th through December 31st.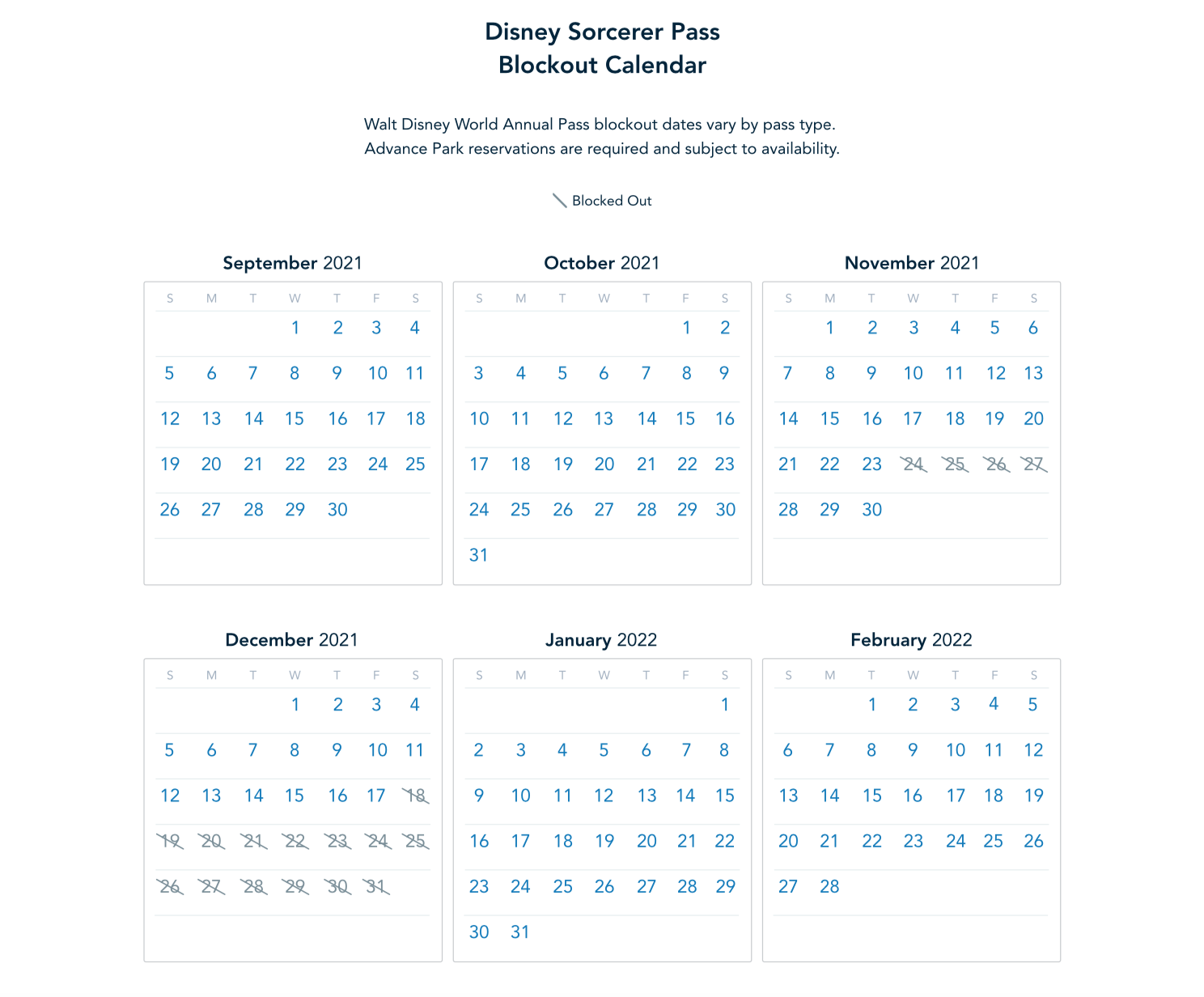 There are no blockout dates listed yet through October 2022 for the Disney Sorcerer Pass.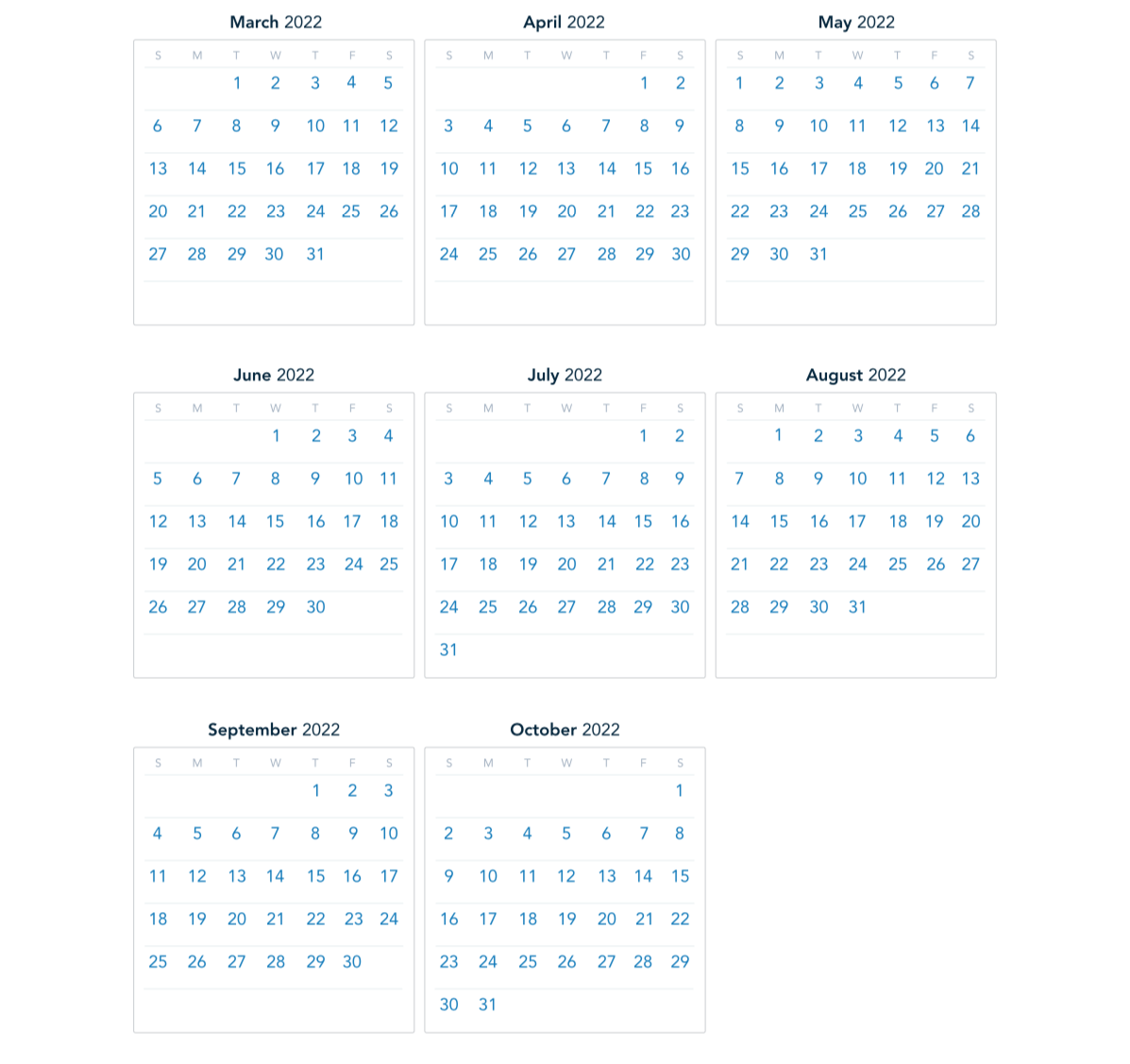 Disney Pirate Pass Blockout Dates
The Disney Pirate Pass has quite a few upcoming blockout dates. The Florida Resident-exclusive tier costs $699 plus tax (or $594 for renewals). From 2021 through 2022, each month of the Annual Pass year (except September 2021, June 2022, and August 2022) will have some level of unavailable dates.
The most notable include the start of Disney World's 50th anniversary, Thanksgiving, Christmas, New Year's, and Spring Break.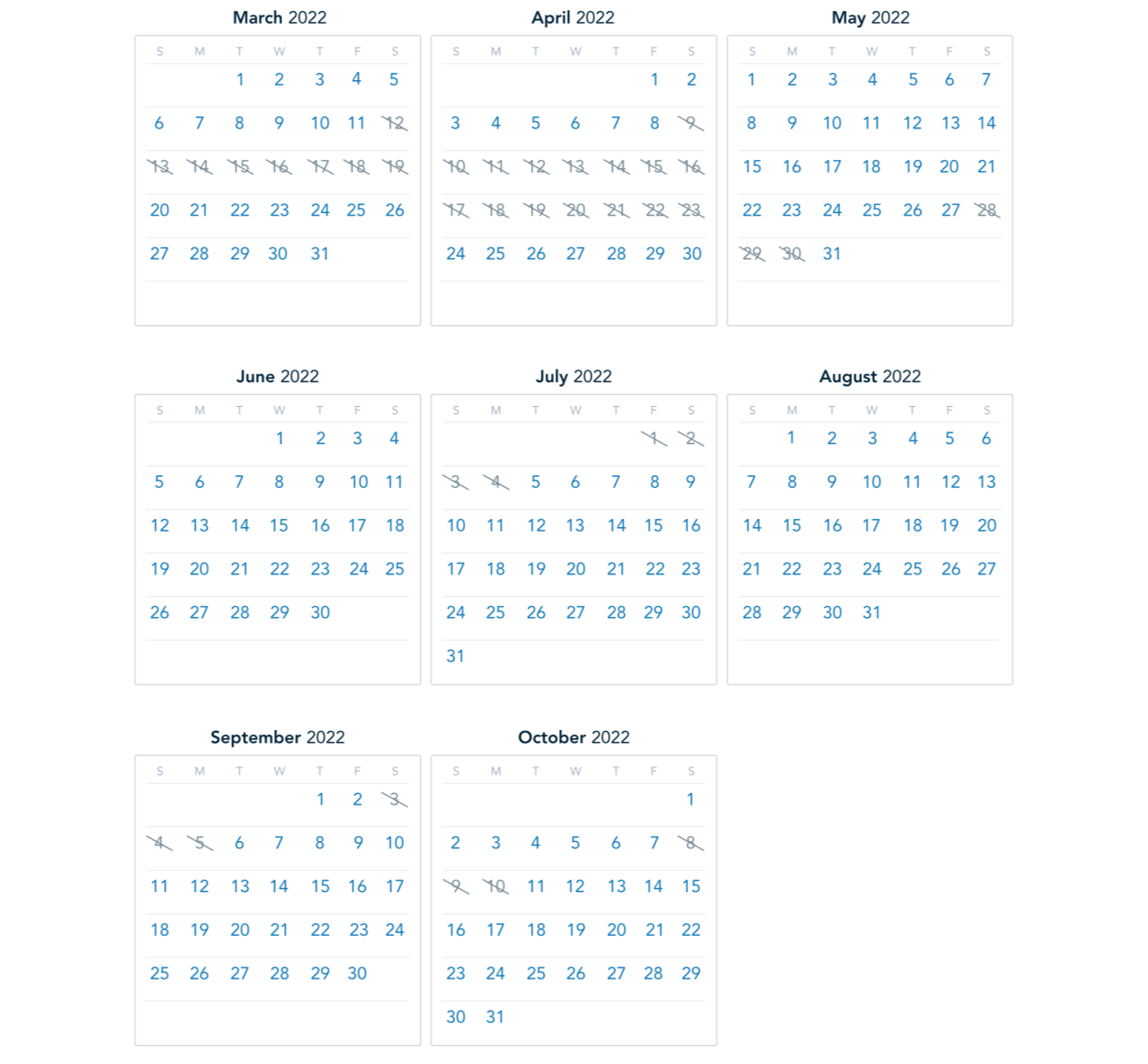 Disney Pixie Dust Pass Blockout Dates
Available for Florida Residents only, the Disney Pixie Dust Pass costs $399 plus tax (or $339 for renewals). With that lower price tag come a lot of blockout dates throughout the year. Guests who have this pass will be unable to go on weekends (Saturdays and Sundays)…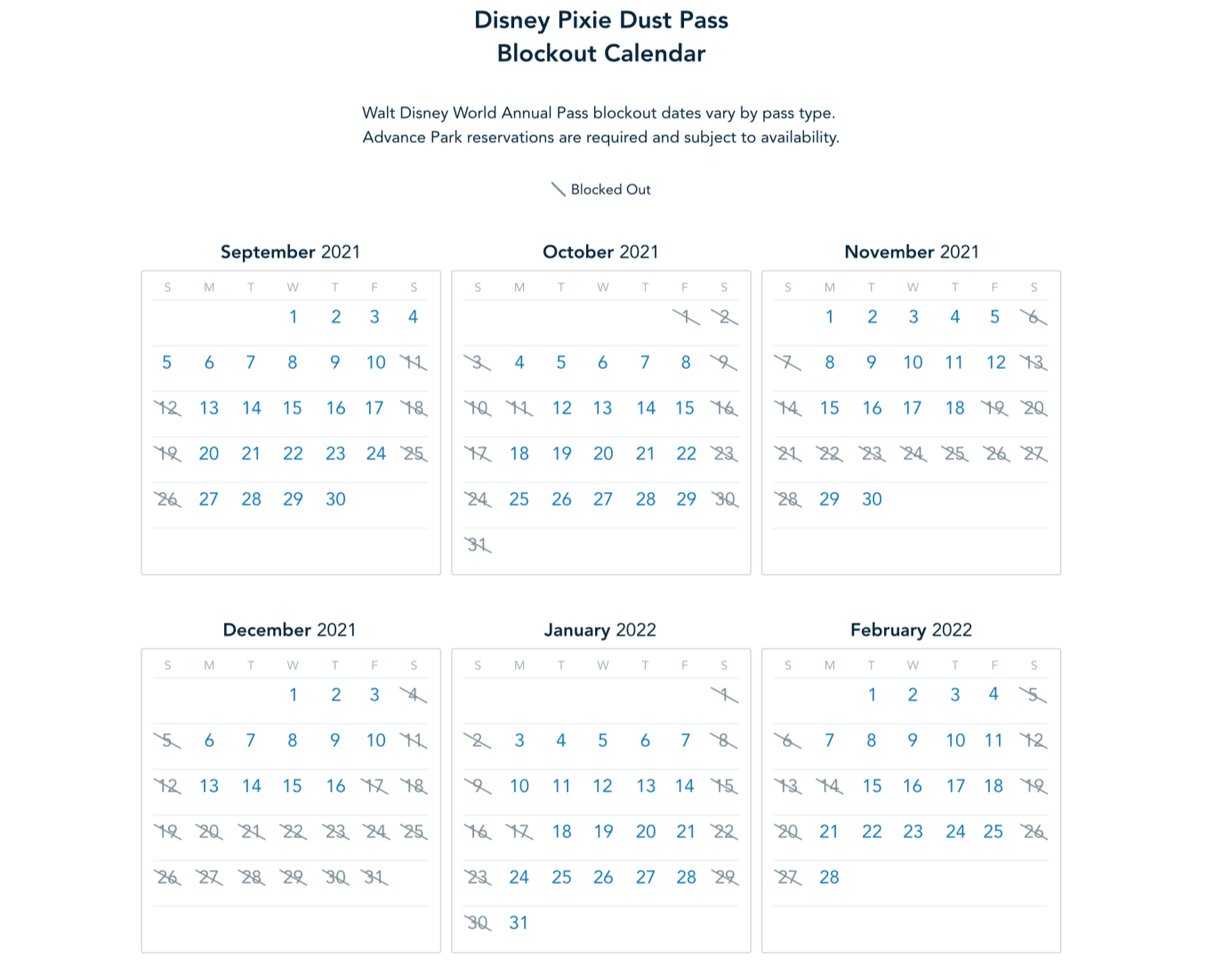 …and major holidays like Thanksgiving, Christmas, New Year's, Valentine's Day, and Spring Break, amongst other blockout dates.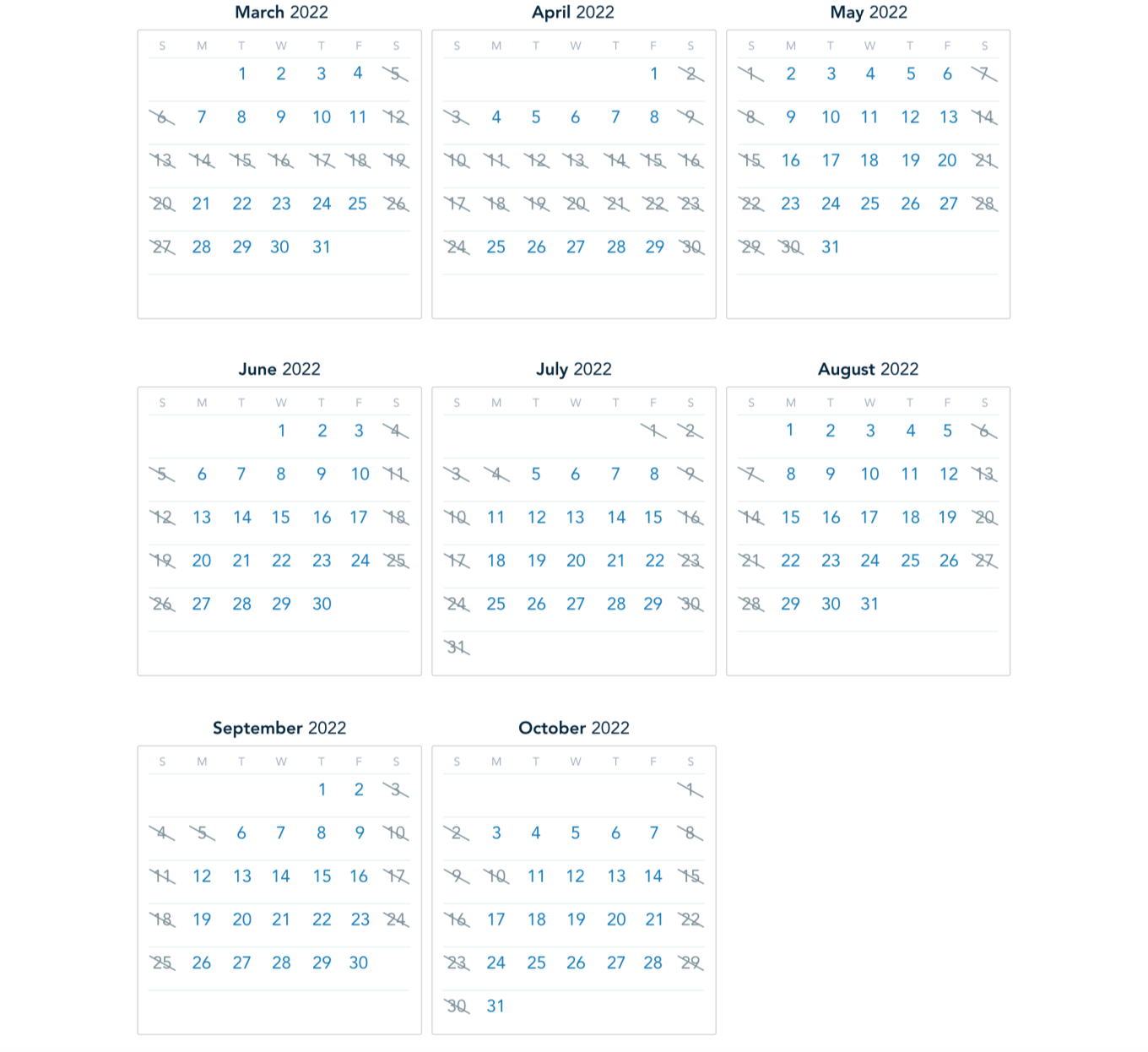 Just a reminder that current Annual Passholders will still be able to use their passes until it is time to renew as part of the new program. Silver, Gold, Platinum, and Platinum Plus Passholders will also be able to hold more Park Pass reservations at a time starting September 8th. All Annual Passholders will also have perks included with their passes as well.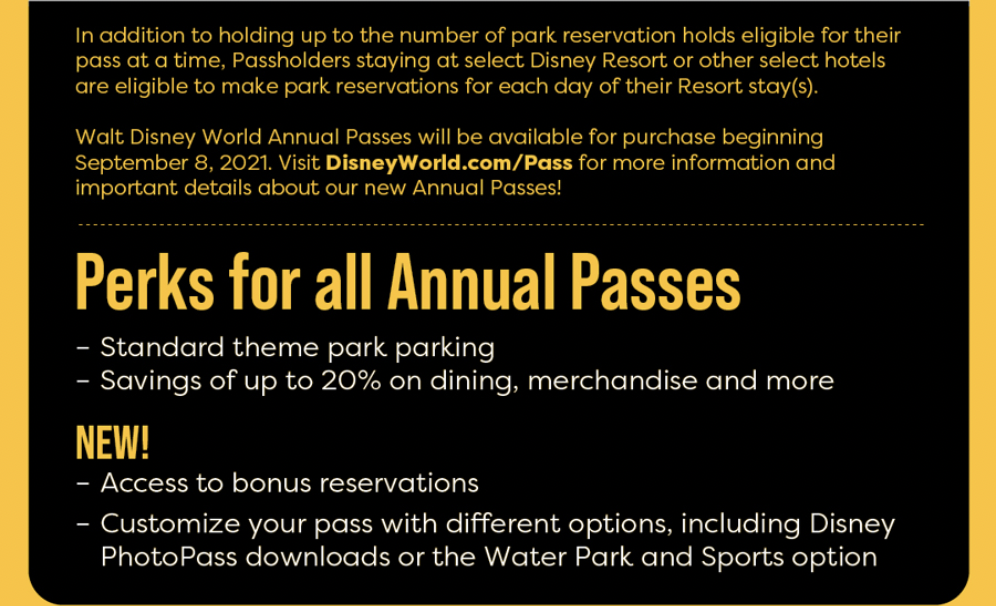 We'll keep you updated on more details of Disney World's new Annual Passholder system! And, you can stay tuned with All Ears for the latest Disney entertainment and news coming soon!
Will you be purchasing an Annual Pass to Disney World? Let us know in the comments below!