Downtown Disney Pleasure Island Archive
Pleasure Island at Downtown Disney has moved away from nightclubs to more night-time entertainment, with themed restaurants and shops. To make way for the new offerings, all of the clubs on Pleasure Island closed on September 27, 2008. Other locations on Pleasure Island, including Raglan Road, Fuego by Sosa Cigars, Curl by Sammy Duvall, and outdoor food and beverage locations, remain.
NOTE: To see the archive page for Pleasure Island BEFORE September 2008, click HERE.
Pleasure Island has its own bus stop located near the Planet Hollywood building.
DINING
On the Marketplace side of the island are Portobello Country Italian Trasttoria and Fulton's Crab House. On the West Side end is Planet Hollywood.
T- Rex: A Prehistoric Family Adventure, A Place to Eat, Shop, Explore and Discover opened October 14, 2008. It sits on the border between Downtown Disney's Marketplace and Pleasure Island. Developed by Schussler Creative, Inc. and operated by Landry's Restaurants, the 600-seat restaurant features dinosaurs, waterfalls, bubbling geysers and a fossil dig site. The family eatery, which combines table-service dining and retail in an interactive prehistoric environment built around water, fire and ice, serves up pizzas, pastas, sea bass and more.
You can read our readers' reviews of T-Rex HERE. Menus are HERE.
Raglan Road Irish Pub and Restaurant opened in October 2005. (Click HERE for more photos!) The new venue, located on the site of the former Pleasure Island Jazz Company, offers traditional Irish fare prepared with a "modern flair." Menu items include: rack of lamb on Irish stew consommé, Sea Leek (oven-baked fillet of sea bass served on a fondue of leeks), and Kevin's Kudos (oven-roasted loin of bacon served with braised cabbage and creamed potato). The restaurant, which holds 600, is decorated with custom furnishings designed and built in Ireland by Irish craftspeople, as well as with Irish antiques and "bric-a-brac."
There is also an outside window, Cooke's of Dublin, that serves carry-out fish and chips, tasty pies and more.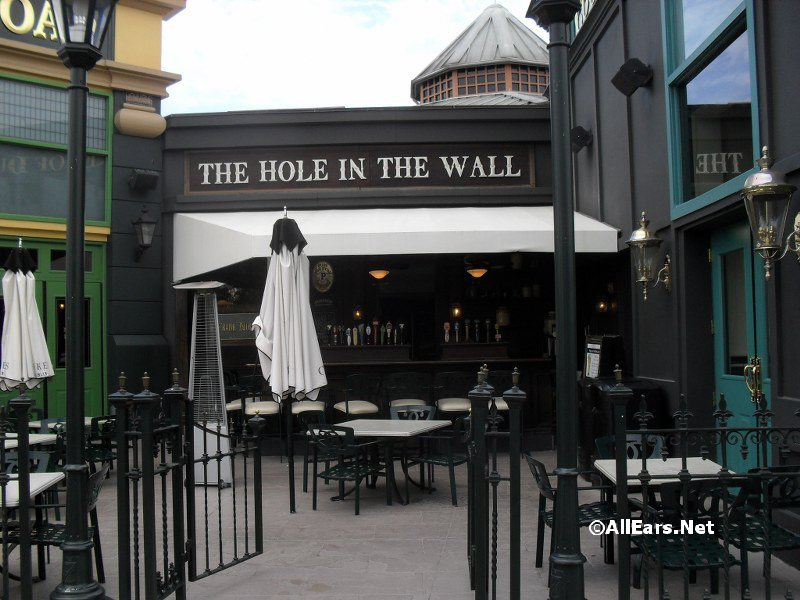 And located between Raglan Road and Cooke's of Dublin is a small, outdoor bar called The Hole in the Wall Pub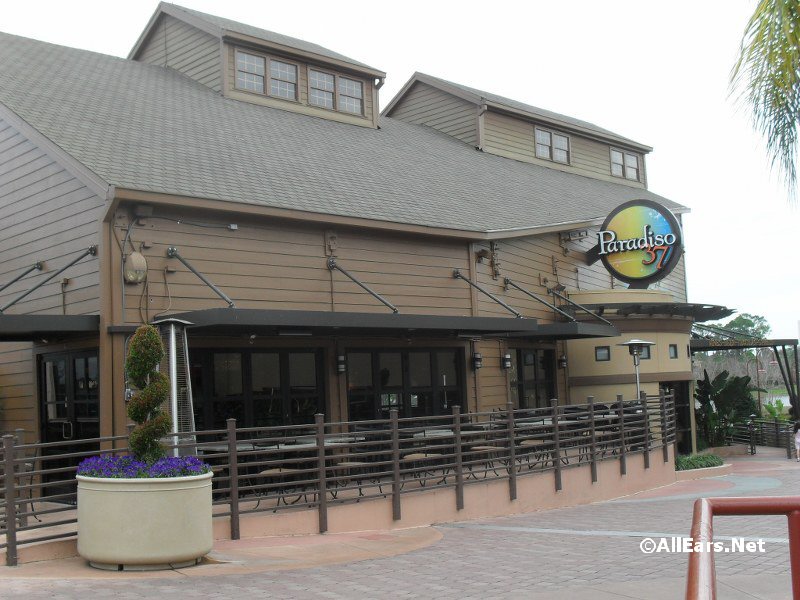 Paradiso 37, a restaurant and bar featuring cuisine from North, South and Central America, opened in May at Pleasure Island at Downtown Disney. The menu represents the 37 countries of the Americas, plus an international wine bar, 37 varieties of tequila and 10 signature frozen margaritas. The new concept was developed by Orlando-based E-Brands Restaurant Group, which currently owns and operates Timpano Chophouse, Samba Room, Taqueria Canonita, Aquaknox, David Burke and other restaurants in a number of locations across the United States. The restaurant features nightly entertainment and is open daily from 11 a.m. until late night.
SHOPPING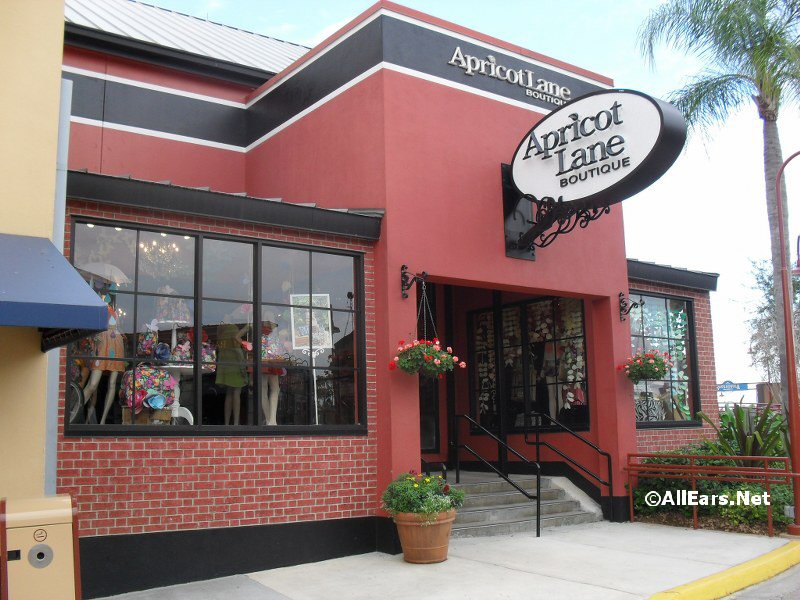 Apricot Lane Boutique — opened August 12, 2001. Designer apparel and chic accessories.
Closed July 14, 2013.
Curl by Sammy Duvall — High-end Surf Shop featuring trendy Surf Wear clothing and accessories, skate boards, surf boards, and other water sport related gear. Opened January 10, 2008. Open 11am to midnight daily.
Pleasure Island location closed June 21, 2013. New West Side location opened June 24, 2013.
Fuego by Sosa Cigars — opened June 2007: Cigar connoisseurs can now savor a smoke and enjoy other tobacco products in an intimate lounge setting. Premium wine, beer and spirits, plus specialty coffees and other non-alcoholic beverages are served daily from 11 a.m. to 2 a.m. The new lounge is a tribute to four generations of the Sosa family with pictures of family members decorating the walls. The gathering place blends contemporary furnishings and high-tech with old-world charm. Pendant-style light fixtures adorn the room while a hand-crafted glass bar top resembles a floating block of ice. The back bar is illuminated with silhouettes of tobacco leaves and is backlit with images of fire. Custom-designed, hand-crafted wooden humidors hold more than 100 facings of hand-rolled premium cigars — from the legendary Fuente Fuente Opus X to the highly rated house-branded Sosa cigars. An expanded terrace offers guests outdoor seating as well. Opened May 22, 2007.
Shop for Ireland — Authentic Irish collectibles, clothing and more. Located in the Raglan Road building.