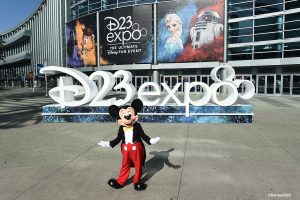 The evolution of Mickey Mouse from an animated funny animal to the face of a multi-billion dollar corporation.
The Disney Dream has a number of areas that are for adults only – or for adults only during the evening hours, at least. I took some photos of those, too, though unfortunately didn't have a chance to enjoy any of them. Next time… The Quiet Cove Pool on deck 11 forward is reserved for … Continue reading "Disney Dream Christening Cruise Photos – The Adult Areas"
The club is one of five stylish spaces that make up The District, a nighttime playground for Disney Cruise Line guests 18 and older at the aft end of Deck 4. The interconnected areas continue to, well, evolve, as workers make final preparations for the first passengers to board the brand new ship in Florida … Continue reading "Evolution Nightclub on the Disney Dream"