The Disney Dream has a number of areas that are for adults only – or for adults only during the evening hours, at least. I took some photos of those, too, though unfortunately didn't have a chance to enjoy any of them. Next time…

The Quiet Cove Pool on deck 11 forward is reserved for use exclusively by those 18 or older.

Adjacent to the pool is the Cove Cafe, also reserved for those 18 and older. There's lots of cozy chairs to sit in, and it serves specialty coffee and tea drinks as well as mixed beverages.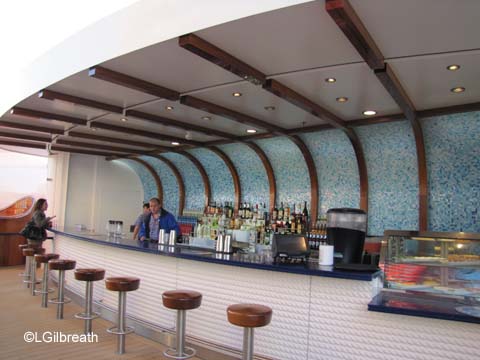 The Waves bar is located on deck 12 aft. While not in an adult exclusive area, it certainly caters more to adults, serving beer and other adult beverages.

The District, on deck 4 aft, is certainly the most extensive adult-oriented area on the ship. Almost all of the lounges are for adults only during the evening hours.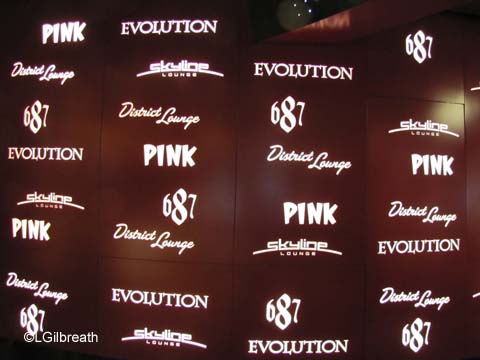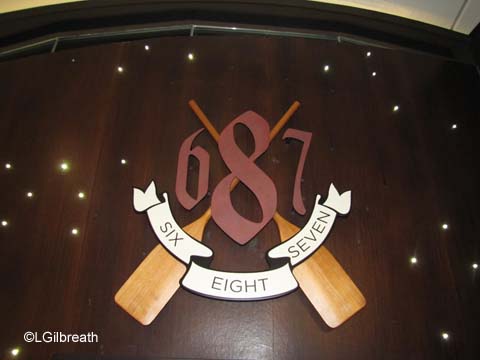 687 gets its name from the Disney Dream's identification number at the Meyer Werft shipyard in Germany.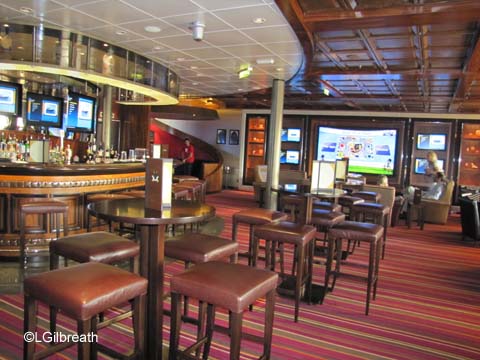 687 is a sports bar and offers family activities during the day but is reserved for adults at night.

"Pink" was one of my favorite areas. It's really a beautiful lounge.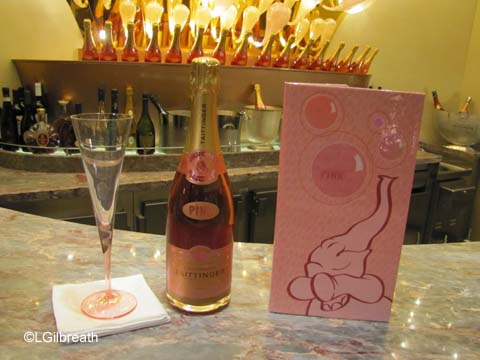 Pink serves a pink Tattinger champagne created exclusively for Disney. In addition to champagne cocktails and wine they serve a selection of scotches and cognacs.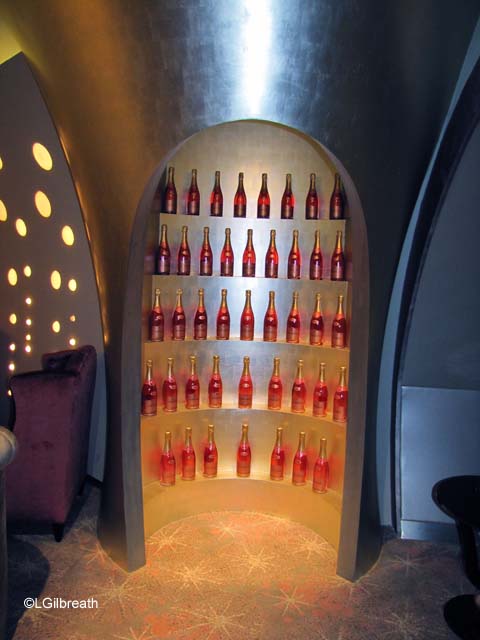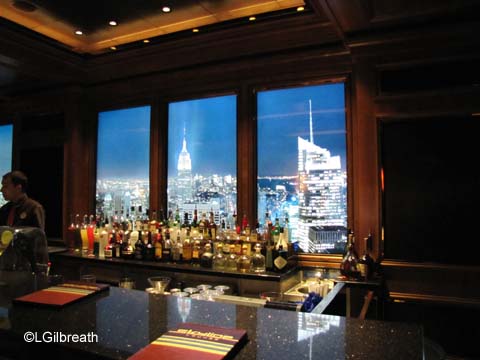 Skyline will make you believe you're looking out over the city skyline of a different city every 15 minutes or so.

The art around the room also changes to reflect the current city skyline, as does the background music.

Rio de Janiero is pictured here, there's also New York, London, Paris, Tokyo, and Los Angeles. There are themed drinks for each locale, also.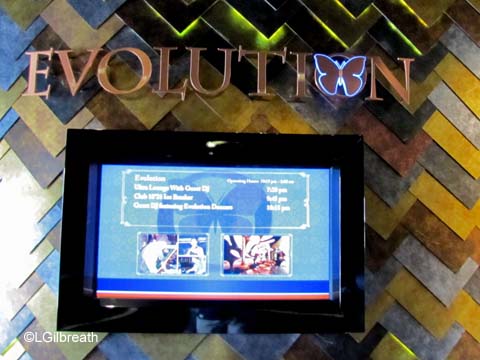 Evolution is the adult dance club.

The decor is inspired by the transformation of a butterfly.
AllEars was invited media and guests of the Disney Cruise Line on the Christening Cruise.