Dining Options on the Disney Wish
Eating on a Disney Cruise ship is always a pleasure, and the Disney Wish has some amazing dining options. Here is a look at all of the restaurants, bars, and snack stands onboard.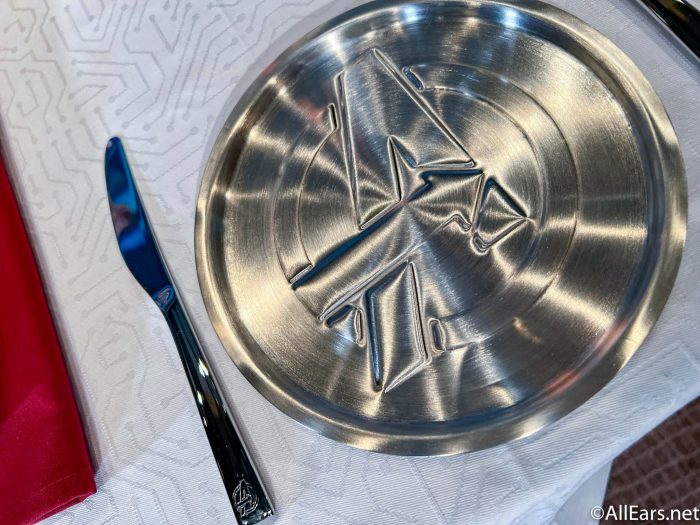 Rotational Main Dining
Rather than a static main dining room, Disney Cruise Line rotates guests between multiple dining options. The schedule is fixed and the wait staff rotates with the guests to build a familiarity. These restaurants are included in the cruise price.
Arendelle: A Frozen Dining Adventure
A restaurant featuring the smash hit Frozen where guests attend the engagement party for Princess Anna and Kristoff. This interactive experience will feature technology that allows Olaf to visit every table, along with all your favorite Frozen characters, including Oaken.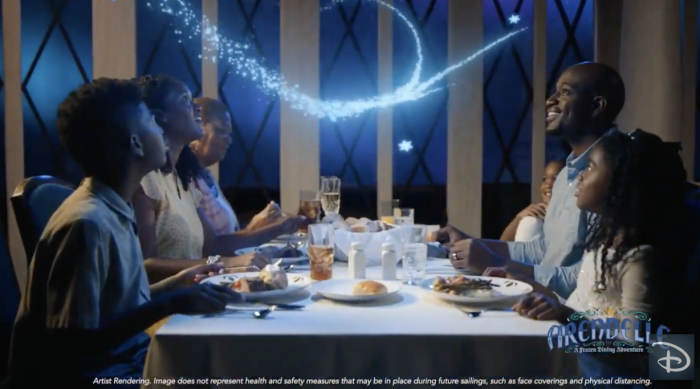 The food will be inspired by various places including Norway, Germany, and Estonia. Guests can expect a variety of fish and seafood options, some game choices, unique liqueurs, and more. The menu will also be representative of the seasons with lighter dishes representing summer and heavier dishes representing winter.
Disney has also promised a highly interactive kids menu.
Worlds of Marvel: Avengers Quantum Encounter
Disney described Avengers Quantum Encounter as a "Cinematic Dining Experience" and "most ambitious dining experience ever." Guests will be joined by Ant-Man and The Wasp, who host a special presentation on superhero technology, including holographic models of Captain America's shield, Iron Man's arc reactor, and Ant-Man's Pym Particles.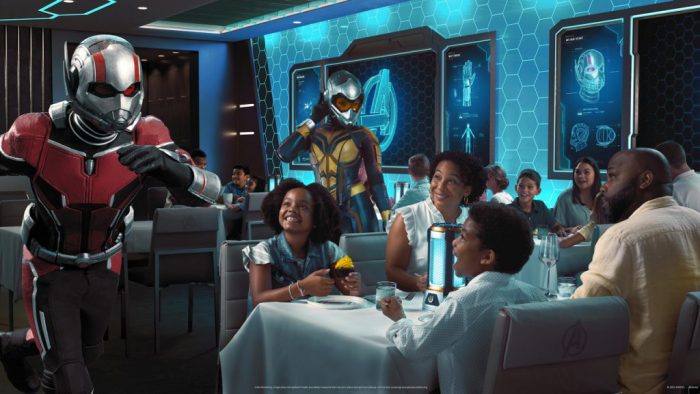 Each table has a "Quantum Core," the latest piece of Pym technology that can shrink and grow things remotely — in other words, the ability to shrink or supersize food. Menus are inspired by "African Wakanda, Eastern European Sokovia and the Avengers' home base of New York City."
1923
Named for the year the Walt Disney Company was founded, this restaurant displays the full history of Disney animation. It features two different dining spaces, named after Walt and Roy Disney. Guests will be able to see props used for Disney's animated films, original artwork, and more.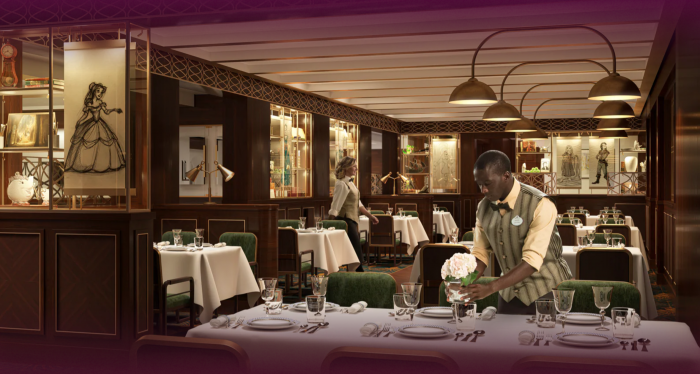 In terms of food, 1923 offers dishes inspired by California and its blend of Asian, European, and South American cuisines. Fresh produce, like honey and pistachios, will be featured, along with Napa Valley wines.
Table Service Dining
Marceline Market
Marceline Market is the closest thing to a buffet-style restaurant found on the Disney Wish. For breakfast and lunch, guests can order freshly-made food at 10 different stations. At dinner, the restaurant becomes table service.
Both indoor and outdoor seating is available at Marceline Market.
Quick Service Dining
Mickey & Friends Festival of Foods
The Festival of Foods contains several dining options including Mickey's Smokestack Barbecue, Donald's Cantina, Daisy's Pizza Pies, Goofy's Grill, and Sweet Minnie's Ice Cream.
Inside Out: Joyful Sweets
Inside Out: Joyful Sweets is themed to Pixar's Inside Out.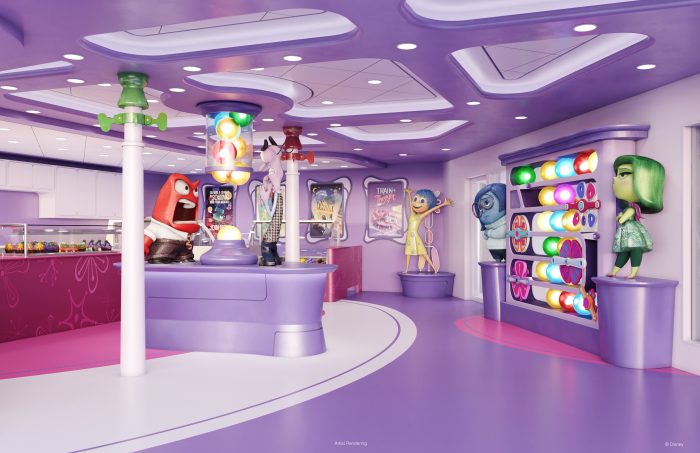 According to Disney, this spot "will offer nearly 40 flavors of gelato and ice cream, with daily handcrafted gelato specials in decadent combinations like peanut butter pretzel and white chocolate raspberry. Whipped cream, fruit compotes and sauces will be freshly made in-house to complement a wide selection of tasty toppings."