With a host of counter and full service restaurants, Downtown Disney features unique dining from the heavily themed Rainforest Cafe and T-Rex to Wolfgang Puck Cafe and Raglan Road. Prices range from value to very expensive. All of the full service restaurants accept Advanced Reservations and it is highly recommended you do so.
May I suggest if you are looking for seafood or a good steak to go to Fulton's Crab House like these people are doing.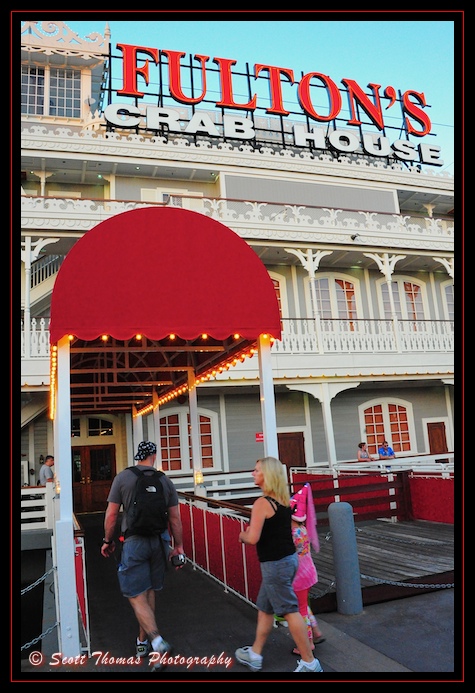 People walking over the gangplank to Fulton's Crab House restaurant in Downtown Disney.
Nikon D700/28-300VR, 1/50s, f/16, ISO 6400, EV +0.3, 28mm focal length
Lisa and Barrie will be here on Thursday and Saturday with their Disney Pic of Week on Downtown Disney Restaurants.