This was Challenge #161: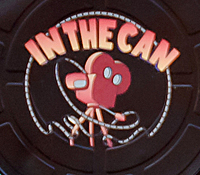 And here's the answer:


Copyright © 2007 Barrie Brewer, Nikon D50, 18-200mm VR, 1/200s shutter, f/3, ISO 200
Vladimir Pooey, the renowned Romanian film director, at work in Disney's Hollywood Studios. Vladimir is one of the Citizens of Hollywood, or Streetmosphere characters, who entertain guests on Hollywood and Sunset Boulevards.
David Tarbet was the first to send in the correct answer for the challenge! Congratulations to David and all the other readers who got the answer right: John Leach, Maureen Handy, Larissa Huda, Julie Wickware, Dave Wang, Evanna Huda, Jennifer Tremley, Marissa D'ambrosio, Lee Anastasi, Cathy Skiba, Lilli Blake, Amanda Campbell, Matt And Danielle Murgia, Betsy Silvestri, Jerry Weldon, Sharon Pierce, Nathan Cripe, Bruce Hinterleitner, Jodi Cook, Kelly Kobiela, Christine Yesutis, Ken Jackson, Michael Campe, Jim Riley, Sharon Dale, Diane Furtado, Paul Dickson, Colin Buchanan, Cheryl Buchanan, Kathleen, Sarah Holodick, James Berry, Kathy Berry, Patti Deluca, Karen Schlumpf, Kristin Mazur, Ethan Manchester , Mike Timmer, and Marcia Mardirosian! Each of you will be entered in this month's winners' drawing.
_______________________________________________________________________
Challenge #162: Where in the world is this?

Do you know? Do you have a guess? Please send in your answer, before the end of the day on Thursday, February 3, by clicking on the blue box below. Please do not post answers using the Feedback Form link at the bottom of this post. Remember to be specific with your answer – just naming a park will not get you into the drawing.


_______________________________________________________________________
Everyone who sends in a correct answer to a Where in the World Challenge this month will be entered in a drawing at the end of the month for some special AllEars® goodies and a cool Disney book!