Disney fans and horticulturists alike rejoice in the many topiaries found at Walt Disney World, especially during Epcot Flower and Garden Festival. Shaped as characters from movies and television, the topiaries draw attention from kids to grandparents. Just don't touch them, the topiaries, that is.
If you haven't yet guessed, our Disney Pic of the Week is pasta. I kid. I kid. The theme is topiairies. Pasta is the new black.
Beauty and Beast were in the France pavilion in Epcot when I snagged these photos.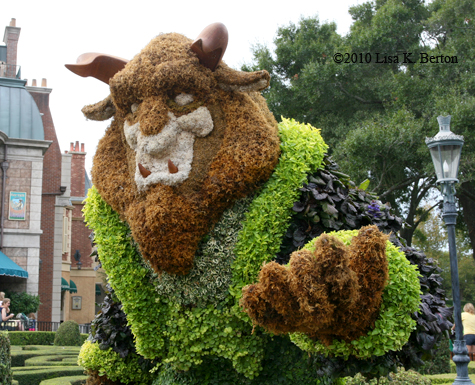 Beast: My darling, may I have this dance?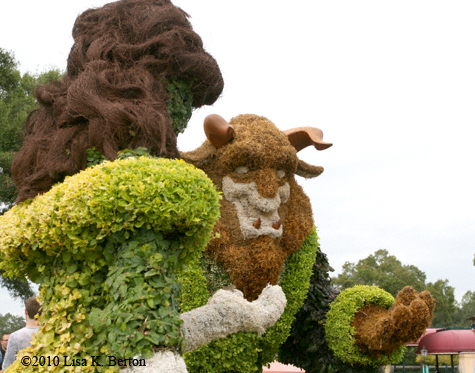 Beauty: Coochie! Coochie!
Beast: No respect, I tell ya. No respect.
You're welcome to enjoy my Facebook page. It won't make you sneeze.