"I only hope that we never lose sight of one thing – that it was all started by a mouse." – Walt Disney, 1954.
Every Disney fan worth their salt has heard or seen that Walt Disney quote about Mickey Mouse and often nodded along. After all, there is perhaps no icon in the world more associated with a brand or company than Mickey is with Disney.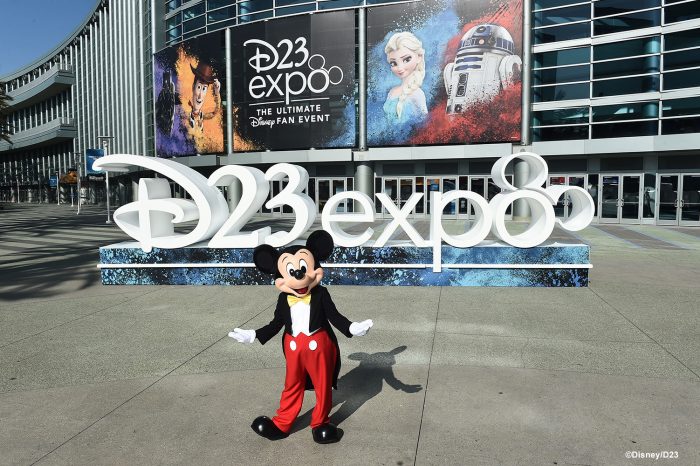 But plenty of fans (and ambivalent observers) have wondered: How did that happen?  Why was Mickey created in the first place, and how did he transition from cartoon character to the mascot of a billion dollar corporation?
We've done a deep a dive into Disney history to look at 90-plus years of the evolution of Mickey Mouse.
In the beginning, Mickey Mouse was created out of business necessity. See, despite Walt's quote, Mickey actually wasn't the Disney Brothers' first successful character. That title belongs to Oswald the Lucky Rabbit, who starred in 27 Disney-produced shorts between 1927 and 1928, all of which were distributed through Universal Pictures by producer Charles Mintz, which gave him ownership rights to the character.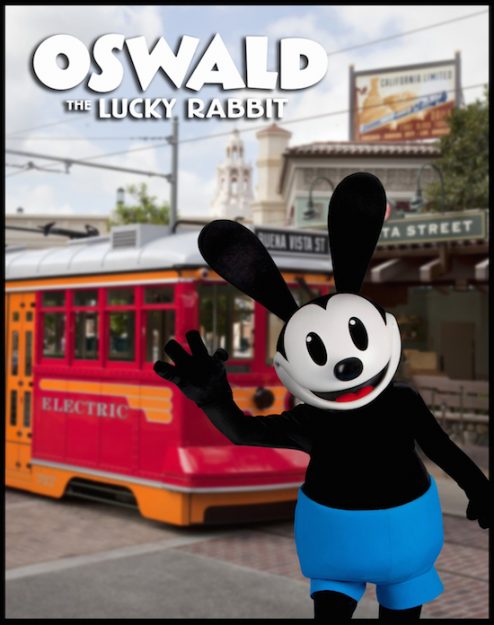 During a Spring 1928 meeting in New York, Mintz dropped a bomb on Disney: he'd wiled away many of Disney's animators and would begin producing Oswald shorts on his own unless Disney took a massive pay-cut. Walt refused, and on his long train ride back to California, he began sketching out ideas for a new character that his company would retain the rights to. While there is conjecture as to how much of the fully realized version of Mickey was created on that train, it's certain that Walt and animator Ub Iwerks began work on the character just after Disney arrived back in California.
(As for Oswald, the Mintz-Produced shorts were successful for a time, however the character eventually fell into limbo and was traded back to Disney for a football announcer in 2006, but that's another topic for another time…)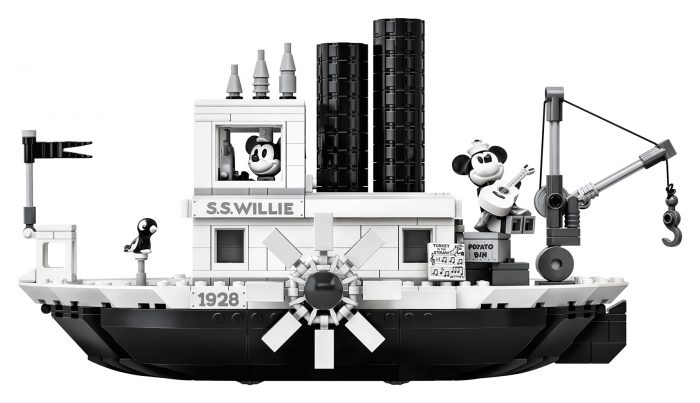 During the Spring and Summer of 1928, Walt arranged test screenings for the first two shorts he and Iwerks produced: Plane Crazy and The Gallopin' Gaucho. However neither film was able to find a distributor, and both were initially left unreleased. Things changed in November of 1928, however, when Disney released the third Mickey short Steamboat Willie. The cartoon, which was the first ever made with a synchronized soundtrack, was picked up for distribution, became an immediate hit upon release, and is recognized by Disney as the first Mickey Mouse cartoon released.
Throughout the 1930s, Mickey remained a popular character and starred in scores of popular shorts. During this period, the character's presentation evolved. Initially Mickey was presented as a bit of a troublemaker and a failed suitor for Minnie. As he became more popular, Mickey's rough edges were shaved off, casting him more and more as a traditional "hero" archetype. By the middle of the decade, Mickey began appearing in shorts with Disney's other two successful characters: Donald Duck and Goofy. During this period, Walt himself provided the voice for the character, which he would do from 1928-1947 and again from 1955-1962).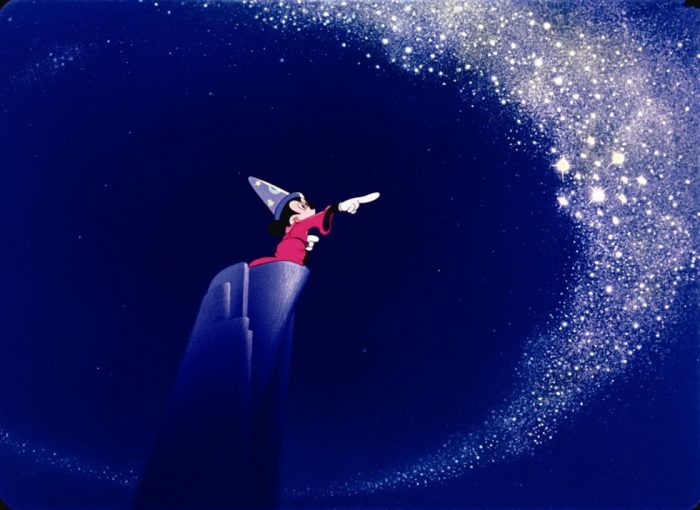 In 1940, Mickey appeared in his first feature film, starring in The Sorcerer's Apprentice segment of Walt Disney's Fantasia. While the role would eventually become one of Mickey's most famous, the film was initially a flop at the box office and began a 15-year period of diminished popularity for the character, despite continued appearances in shorts until 1953.
After a decade-plus of (relative) unpopularity, Mickey would soar to new heights of popularity in 1955 with the premiere of The Mickey Mouse Club. Mickey appeared on every episode of the series, both in vintage cartoons originally made for theatrical release and in opening, interstitial, and closing segments produced for each episode. While the initial series ended in 1959, their have been numerous attempts at revival, including The New Mickey Mouse Club (1977–1979), The All-New Mickey Mouse Club (1989–1996), MMC (1993–1996) and the current Club Mickey Mouse which launched in 2017.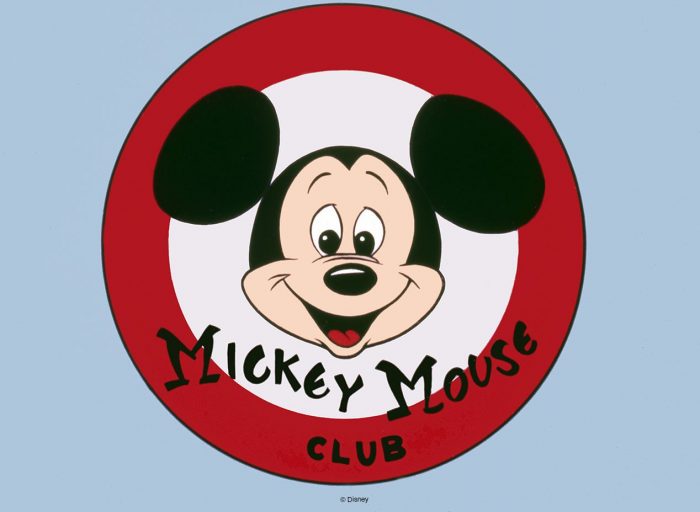 In the same year that the first iteration of The Mickey Mouse Club premiered, Disneyland opened in Anaheim, California. Mickey was a major part of the Happiest Place on Earth from the start, with cast members appearing in… rudimentary Mickey costumes from opening day onward. Luckily over the years the costumes have gotten better, and meeting Mickey has become a right of passage for children at Disney parks all around the world.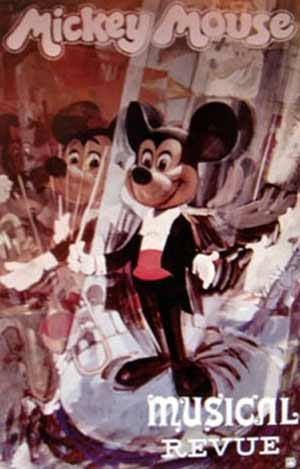 While Mickey's role as mascot of The Mickey Mouse Club-costumed character in the Disney theme parks made the character an even bigger pop cultural symbol, he only appeared in animation sporadically throughout the latter part of the 20th century. He starred in the theatrically released Mickey's Christmas Carol in 1983 and The Prince and the Pauper in 1990 as well as appearing in 1988's Who Framed Roger Rabbit?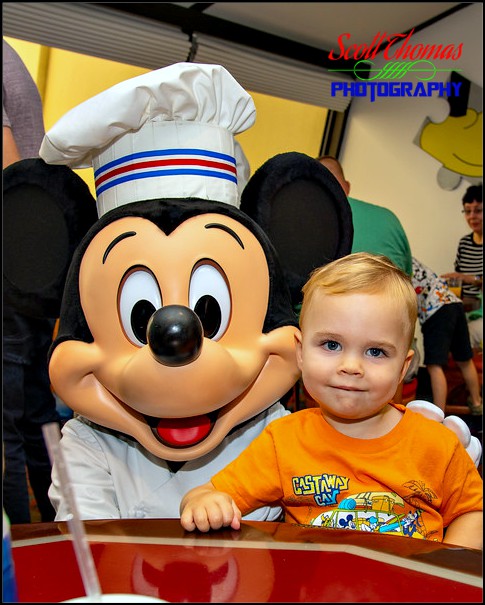 Mickey began to appear in more animated projects in the late 90s and 2000s, including Mickey Mouse Works (1999–2000), Disney's House of Mouse (2001–2003), and Mickey Mouse Clubhouse (2006–2016).
In the 2010s, Mickey has returned to animation in a major way. In 2013, the character starred in a theatrical short entitled Get a Horse! that called back to the animation style and gag-heavy comedy of the classic 1930s Mickey shorts.
That year also saw the launch of a new series of Mickey Mouse shorts on the Disney Channel. These shorts, which combine 1930s-esque style with modern flash animation have proven to be immensely popular, introducing a new generation of kids to Mickey the character (as opposed to the corporate symbol).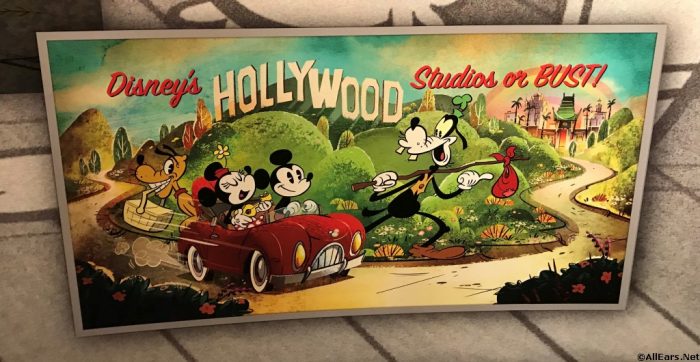 In fact, they've proven to be so successful that they're serving as the basis for the first ever Mickey-centric ride in Disney parks history, Mickey & Minnie's Runaway Railway attraction currently being built at both Walt Disney World and Disneyland.
Since he first debuted in 1928, Mickey Mouse has evolved a great deal. Do you have a favorite animated version of Mickey? Let us know in the comments below!